Modern mass culture revels young beauties and asserts that after 40 women catch nothing, because women youth and beauty is more important than for men. Hollywood beauties like to prove that it is not. So Salma Hayek married only 43, and Sandra Bullock won her first Oscar in 45, not to mention Carla Bruni, in which 42 married the French president. The actress, who is 40 just beginning.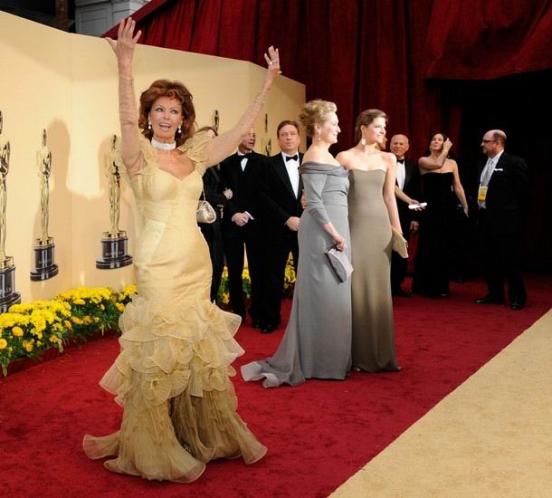 1. Monica Bellucci. 46 years.
A year ago, I gave birth to her second child and is still active in the modeling business. It makes three films a year. One of her latest film "Do not Look Back" in 2009 was quite loud, and when she played the girl in the famous "Irreversible", she was 38.
I determined that the most important for me, and is now doing just that. But even these major cases in my life too much. I tell myself that I will not exist forever in a rhythm. No, I think, is something I have yet to discover for himself, something to prove to myself, to learn something. But perhaps the time will come when I'm not cease to improve ourselves - I just lost that desire. Now I am fine, harmony in life, but I understand that it will not last forever. As time goes by, it will go to the people ... I'm not young, so eager to live each moment as vividly as possible.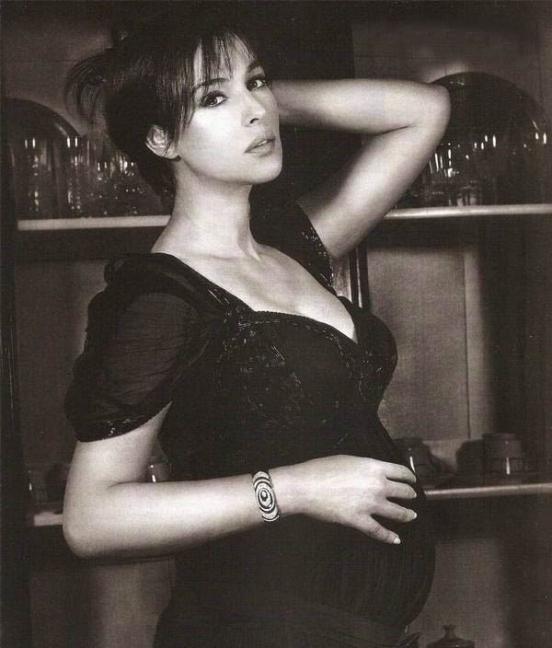 2. Julia Roberts. 43 years.
There is still America's favorite actress. And to continue to keep the brand itself vysokoplachivaemoy cash and actress in the world. One of her latest movie "Eat, Pray, Love" was a resounding success in the US, despite the rather negollivudsky (unbanal, not obtuse) plot. Who plays the evil queen in the movie "Snow White." Nobody knows what it will be for the film, but the role of the unexpected.
Do not confuse happiness and challenge fate. I was quite happy moments: and when I played in the movie, and when she became a mother. They are two sides of the same coin. I'm still full of enthusiasm as at the beginning of a career. But, if we do not cope with the work, then I'll do something else. If I look at my life, it turns out that every moment of it - the best. I am a woman satisfied. The forty one year my life is filled with joy. I was never so happy as now. I found my berth.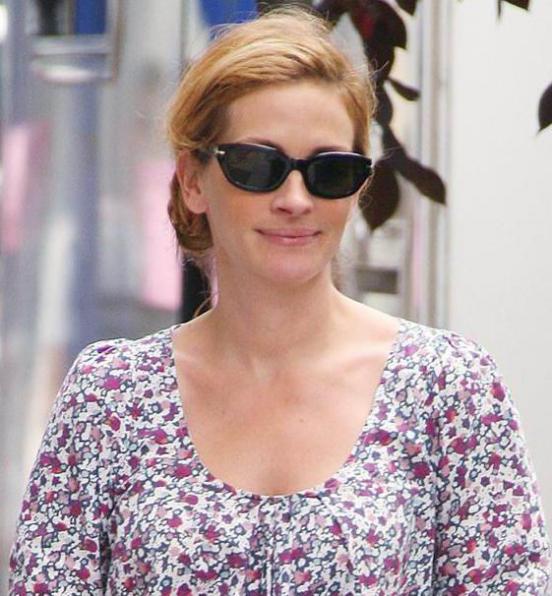 3. Sophia Loren. 76 years.
Well, there's nothing to say. Honorary Oscar in 57 years - it still did not go far, but the prize of the Berlin Film Festival 60 - it is something. The 72 shot for the calendar Pirelli (the calendar with the famous naked young beauty). In the movie still released, incidentally. Even after her street was named - it is absolutely impossible in 20 years.
Did I - the one who gets old ?! I had not much thought, I love life! She is beautiful! Every day brings something wonderful. There is still time to look ahead. I have inside the motor that moves my whole life ahead. It saves me.
4. Joan Collins. 77 years.
The most famous for its role - Alexis in the TV series "Dynasty." She was then 52. Golden Globe won in 50. In '64 received the title of Officer of the British Empire. Until now, it has elegant figure, a young face, neckline and is not shy to parade. In her case the matter is certainly not done without plastic surgery, but you can forgive her this - at least for the fact that it is 49 Joanne shot for Playboy. Cool? And what skandalistka!
I must say that in our time is not so many beautiful actresses. Is Angelina Jolie and ... there is Angelina Jolie. Jennifer Aniston is cute, but I would not call her beautiful. It is definitely not Ava Gardner and Lana Turner. I think that Cheryl Cole is so popular because it is so attractive, and the public is hungry for beauty. In my youth all the actresses on the screen were perfect.
5. Sandra Bullock. 46 years.
Last year, she won an Oscar and a Golden Globe for the film "The Blind Side." Her "profession" - militants and comedy. The 42 co-starred in the film "Crash", has brought its creators 3 Oscars. A year earlier - in the film "The Lake House". The 45 - super successful comedy "The Proposal". Career, as they say, on the rise. The 45 received a star on the Walk of Fame. Everything is just beginning.
Yes, I'm quite happy! In my life there is all what I wanted. I have another problem - when I achieve something, to which aspire to, then immediately ask myself: "What next?" I just can not stop and keep moving forward. Having achieved success as an actress, I was engaged in producing movies, then participated in the creation of television series, studied the real estate market, and so on ... And to tell you honestly, I really like be: active business woman!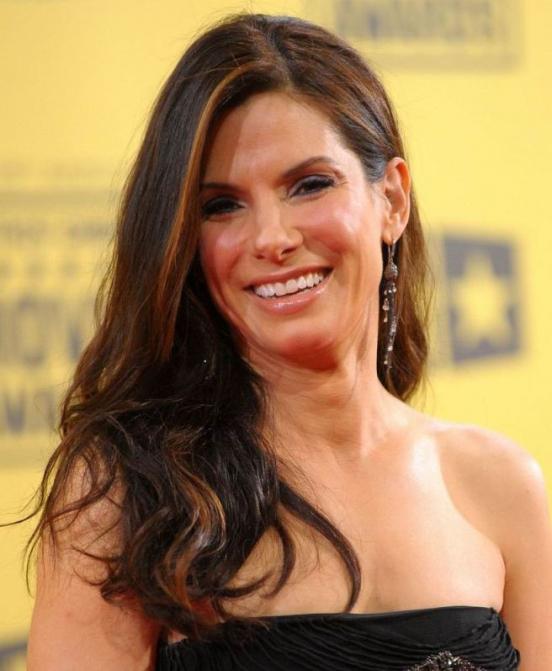 6. Salma Hayek. '44.
In 36 years, he was nominated for an Oscar for the film "Frida". Oscar has not received and that think life is over? The 40 was the executive producer of the television series "Ugly Betty" and starred in "Bandidas" with Penelope Cruz. Besides starred in two films a year. Modestly so.
In short, it was in those years, I realized that I wanted to create his own production company. In order not to be humiliated in front of the directors who do not respect, do not make movies with monstrous scenarios and, most importantly, create roles for actresses Hispanic accent. You know, it's like in a relationship between a man and a woman - if they do not add up, you need to find the courage to leave first, to break with this man. I think it would be good as soon as possible to teach the boys and girls - 12 years at least. So, I think the most important thing in life - to understand themselves and to be able to make a decision, which then will not ever regret. And this is me, no one can dissuade.
7. Cher. 65.
Generally funny. Legend of show business, pop culture icon, winner of both the "Oscar", "Grammy", "Emmy", "Palme d'Or" and 3 "Golden Globe". Stop, of course, is not going to. Oscar, by the way, received a 41 - to the anniversary so to speak. Career last 50 years - that is, the type was "always." When she was 43, one of her videos are simply banned - too frank for America. In 50 years, I tried to be a director. The 52 received another Grammy for ocherdnoy World superhit. 50 years in a row holds the top ranks in the charts. In short: what age, what are you?
In our business, we must not forget that your face and body - commodity. I am now in an interim period - still not old enough to play someone's grandmother, but already enough for young lyrical. But that's not the age, but in the life force. I'm sure there are millions of older men, who have incredible vitality. As, however, and women. My grandmother 90 years old, and she goes to the gym.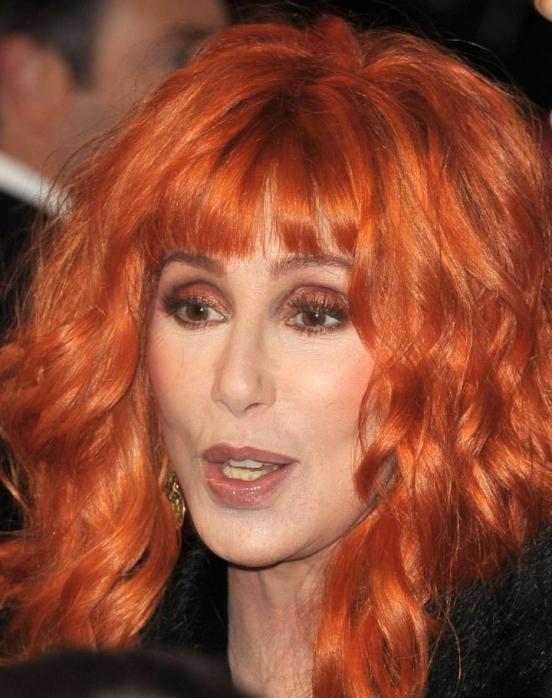 8. Barbra Streisand. 69 years.
Well, of course, a life in show business, two "Oscar", "Amy," "Grammy" and "Golden Globe". And she actually did after 40? When she was 40 «The New York Times» wrote that "Streisand became the most influential pop music, overshadowed even Frank Sinatra." About how! And at 43, she released another hit record, and won the eighth "Grammy". In '51 I decided for the first time in 27 years to organize a concert career, which has become "a musical event of the century," Barbra was "the highest paid performer in history." In the 62's kind of like to finish his career, but he continues to produce something ...
I have family, friends, a dog that I love. I build a house. It's really not working, but I'm busy. Not even launched a new album, which is scheduled to record. But I design my house, engaged in design furniture and clothing. And I write political articles for my web page. The other day I bought a new picture. And she began to paint. That made me very soothing, especially after the presidential election. Sometimes I feel guilty for his laziness, but then I say to myself: Look, you're working with eleven years. No, that's okay - do nothing, relax, have fun and go to the movies. I do not ever rest! Never. And in the morning I'm on the stock exchange. Perhaps this is due to my view of life - I do not want to live in the past. I like to live in the present!
9. Michelle Pfeiffer. '53.
And in his 53 occupies 33 place in the list of the 100 Sexiest Stars of Hollywood Magazine «Empire Magazine». At 41 he began to play Shakespeare. The 42 co-starred in another hit US superkassovoy "What Lies Beneath." In 49 I played another bad aunt in the film "Hairspray" - not bad. In two films in the year as expected. She played in the drama "Cheri", the essence of which is that the boys stare at her 20 years younger. Who starred in the movie "Dark Shadows».
I made the math and realized that it (my fiftieth birthday) happens during the filming of "Sherry". I thought, "Okay, I guess I'm in the midst of the storm right here. Life for some reason presented me with a gift. " But the strange thing was that my birthday came and went, and nothing happened. I has exchanged fifty dollars, and my face is not wrinkled, and my butt was left in place. I do find it kind of exciting that my partners are getting younger, while I'm getting older. Although, I'm not sure what that means.
I think the pressure is always there, but now it is becoming stronger and stronger. When I was growing up, I had never seen magazines like Vogue. I did not know that it exists. The TV did not show Project Runway. It is very difficult for young girls with so much unnecessary information to figure out what's what. Literally all give you advice: TV, magazines and tabloids. And you will sooner or later start to everything that you say - believe.
10. This actress, I almost forgot. That would be a puncture!
Meryl Streep. '61.
Well, there's a lot to say do not. 16 Oscar nominations, including two Oscars in cash. Safely forgotten his first "Oscar" in the women's restroom at a party after the ceremony. After 40 played in hell a great lot of films, for each of them for anything nominated: "The River Wild," "The Bridges of Madison County," "Marvin's Room," "Adaptation," "The Hours," "Angels in America", "The Devil wears Prada »,« Doubt "(another Oscar nomination) and a Golden Globe for her role in the film" Julie & Julia ».
I started singing in the dressing room, because it's the only place where I am allowed to practice. I do not know whether Placido Domingo such problems, but my kids their ears and scream, "Mom, shut up! My friends will hear you! »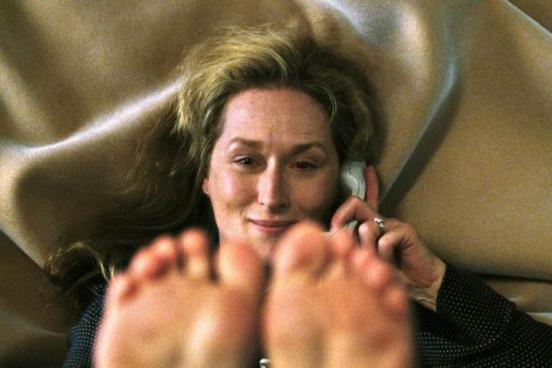 11. Donna Karan. '62.
At 43, she created her clothing brand, brought her to the world market and made her famous. Correctly say that the big politics and big business begins after 40. He lives in the United States.
She became one of the most successful women in the world. Among her admirers and millionaires and the working class. Today, the Empire Donna gained international success and recognition. Ms. Karan will remain relevant in the fashion world and will continue to impress us is incredibly original and contemporary approach.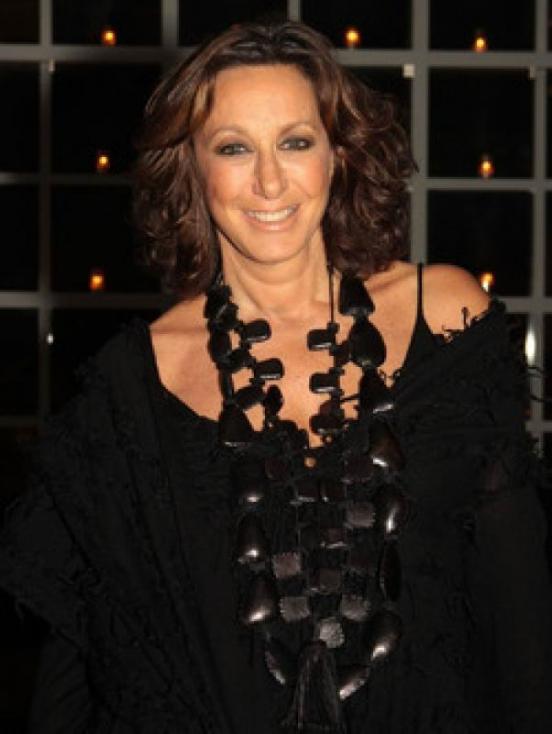 Ahh, even Anna Wintour, Grace Kordington and Sharon Stone have forgotten. :)) Well, it is just the beginning ...