His first collection of Donna Karan introduced in 1985. And it then lay the foundation fashionable formula "7 Simple Things", according to which the basic female wardrobe should be a dress, skirt, pants, blouse / turtleneck, jacket, suit and coat. And here is a collection autumn-winter 2013-2014, presented at New York Fashion Week was suddenly very clear illustration of the rules of Donna.
There is no other designer who could so consistently and thoughtfully respond to the demands of the women responded after the show Anna Wintour on the work of the designer.
In the spotlight - the body. Properly seated things - 90% of the success of your wardrobe so emphasizes the main idea of ​​the collection itself Karan.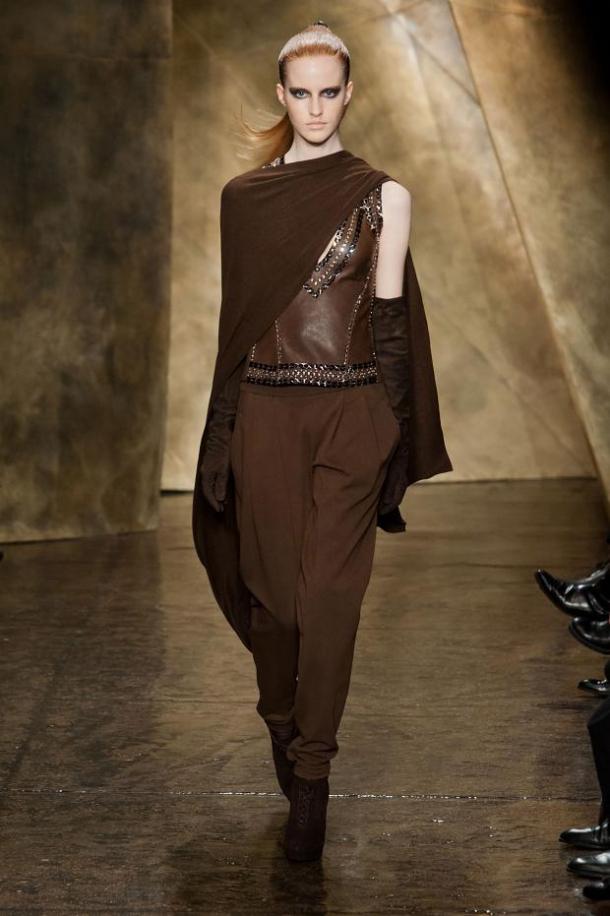 Thus, the basis of the new "basic" collection of Donna Karan made dress with drapery, reminiscent of ancient Greek toga, silk pants, cape, leather top, dress to the floor with transparent inserts, skirt and cape jersey.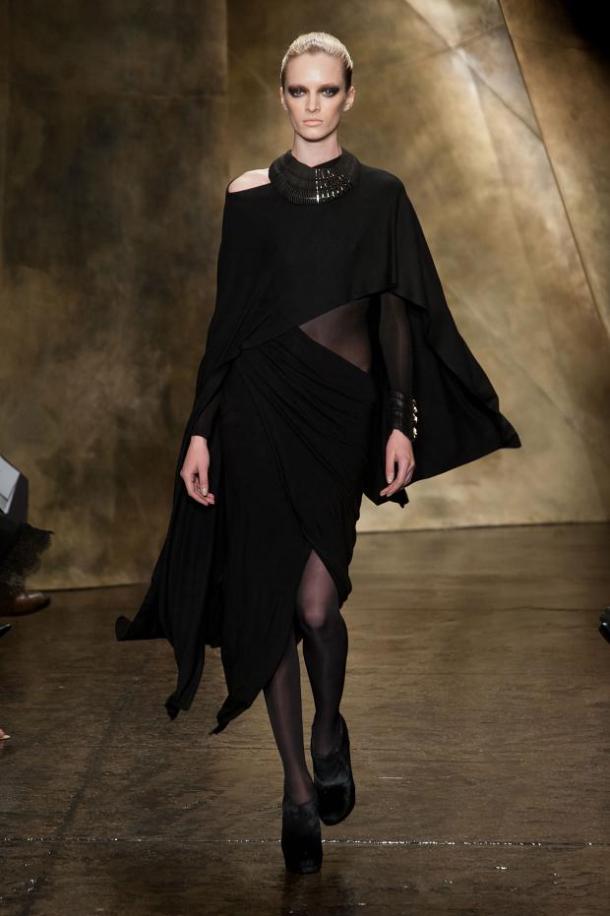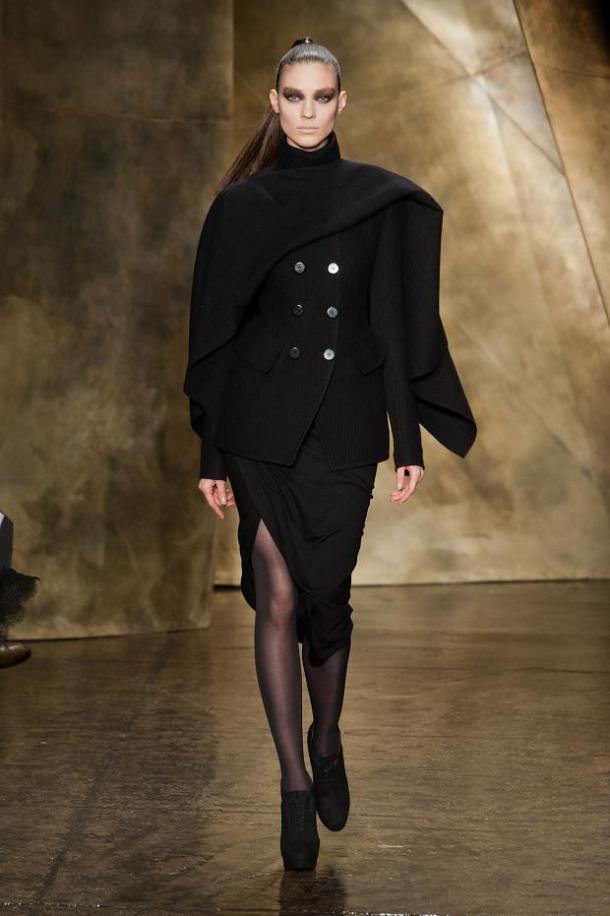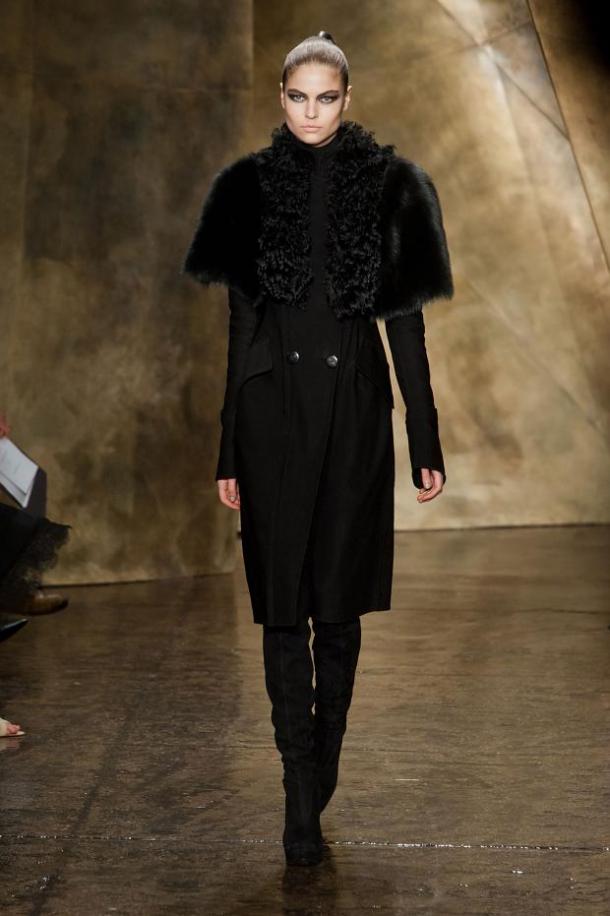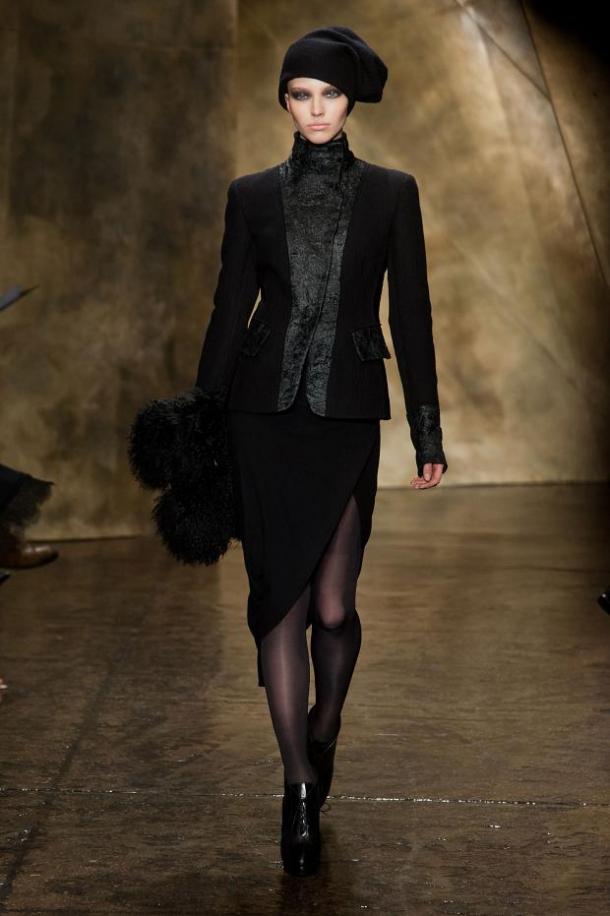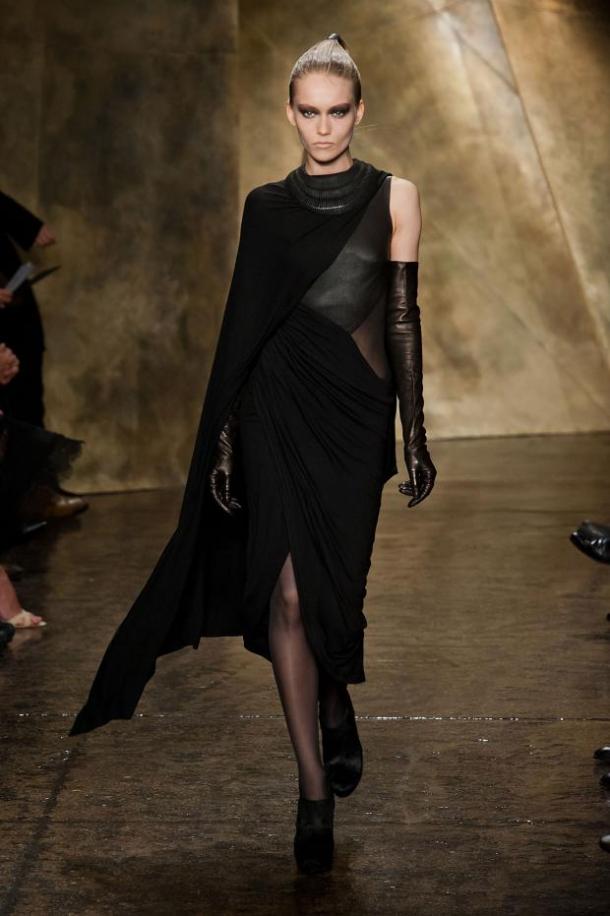 This urban DKNY collection presented is another concept autumn 2013 - a palette of decadent tones.
Here there are all kinds of earthen shades - from gray to chocolate, which painted a set of strict proportions composed of draperies warm jersey, flowing silk, as well as of the interesting elements that resemble the outline of embodying itself in blown down jackets, jackets, capes, cloaks and mantles volume fur.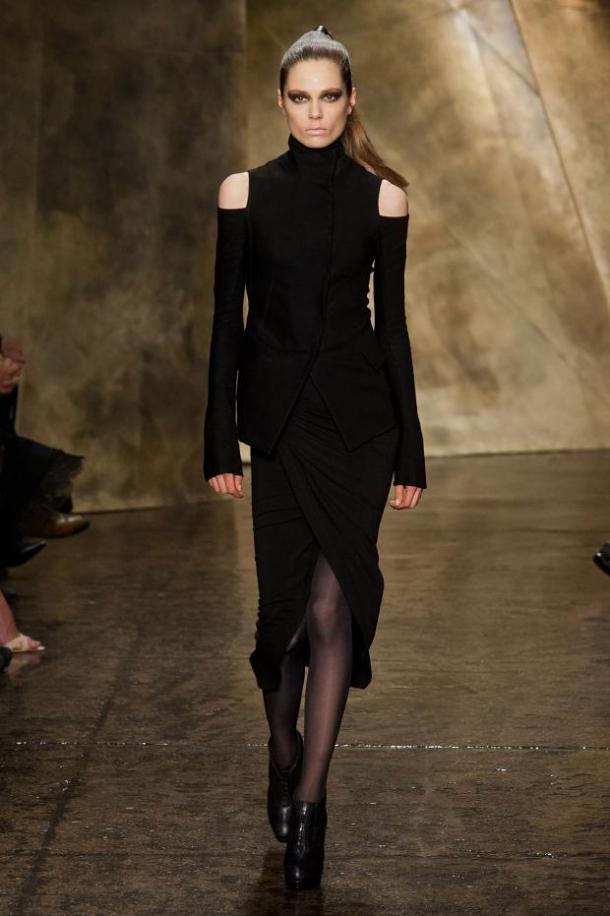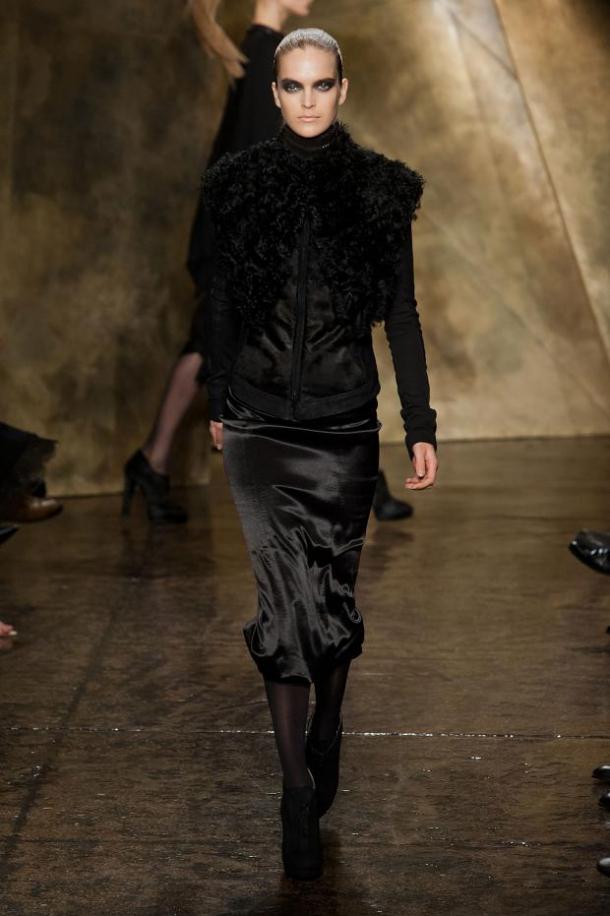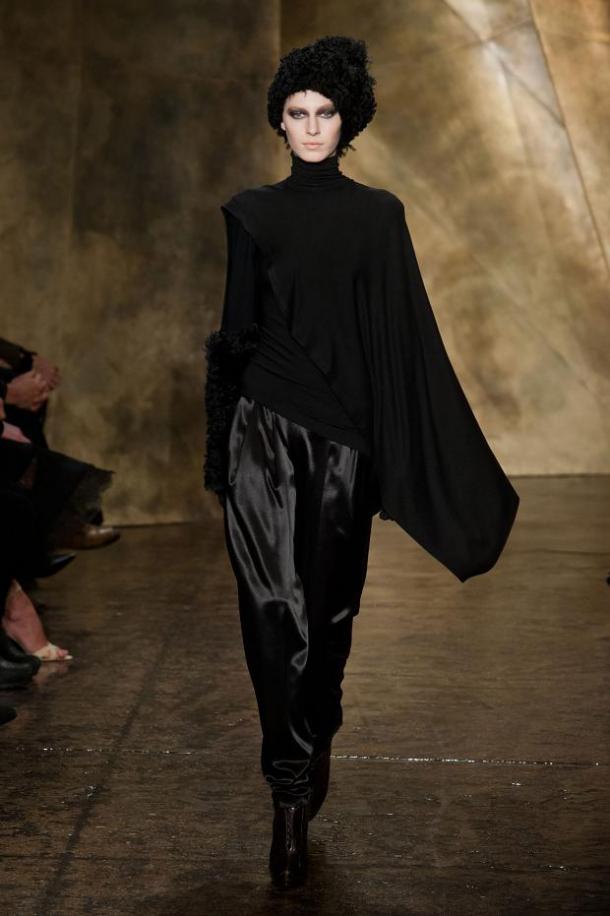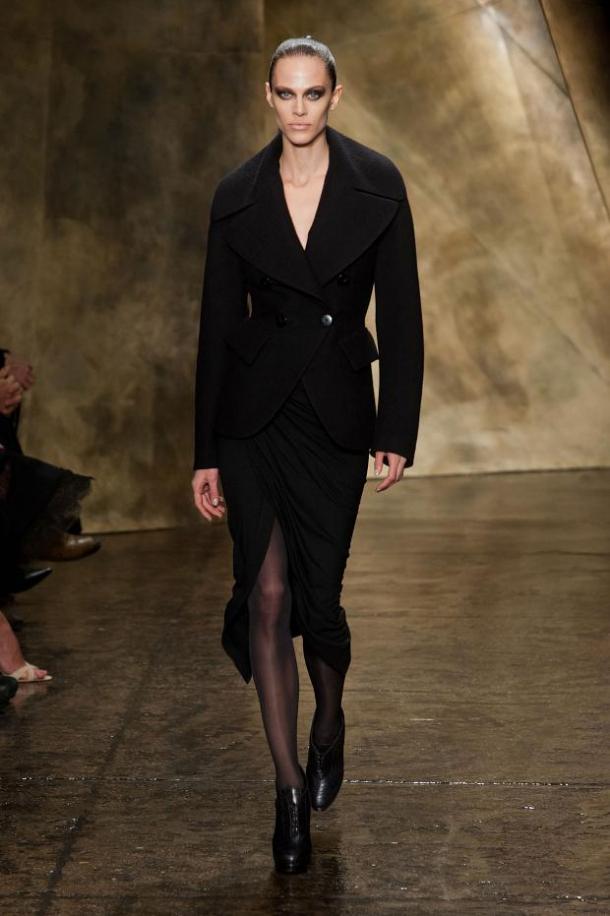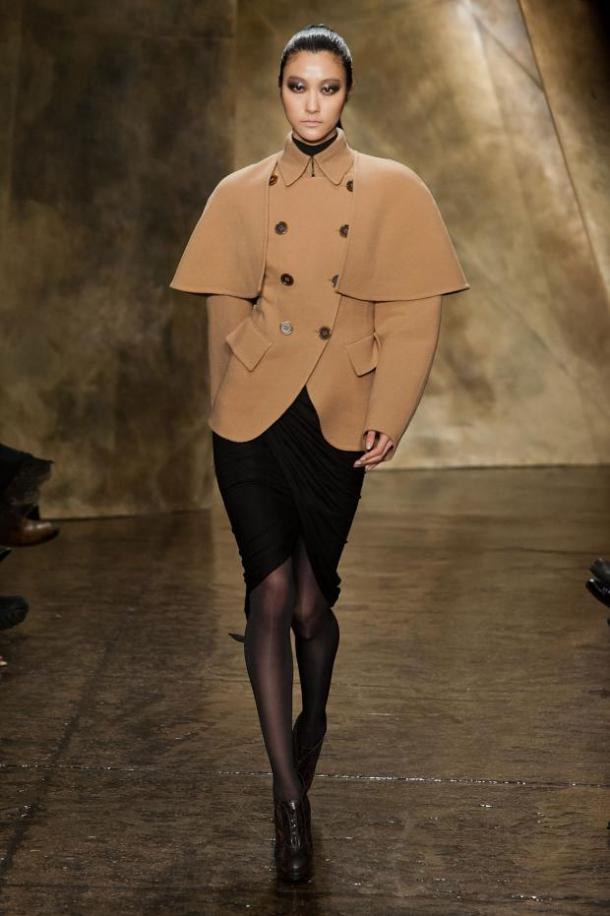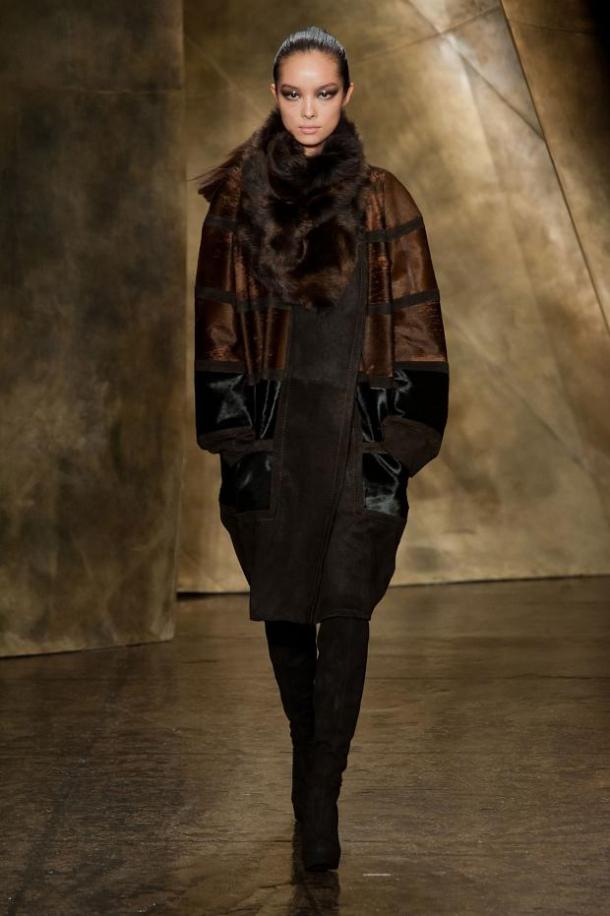 As can be seen, while some designers tend to come up with new trends, Donna Karan decides to return to the true rule of his home with some attraction to decadence. That same study topics era of decline and fall, according to the history of art, is a matter of grateful and gives fertile ground for further achievements in the field of fashion.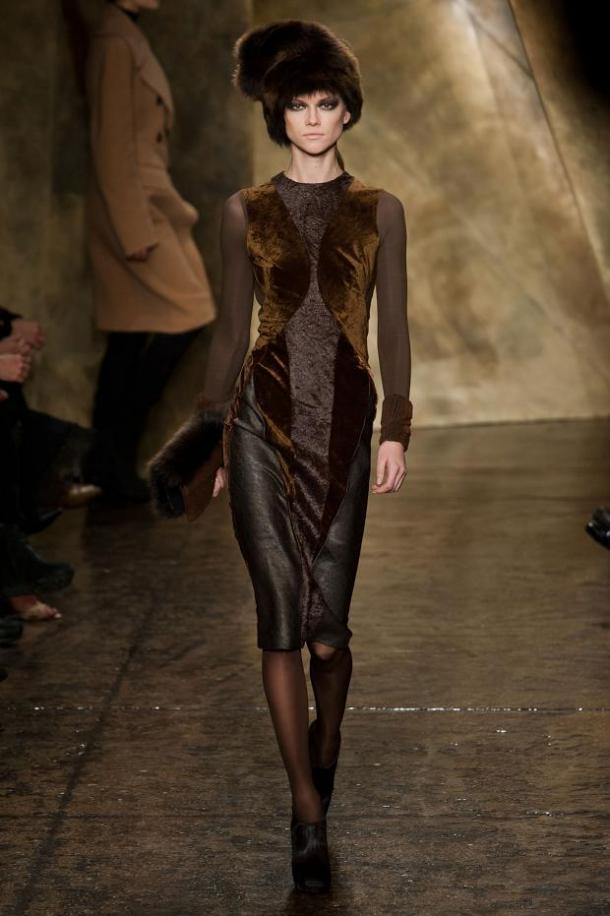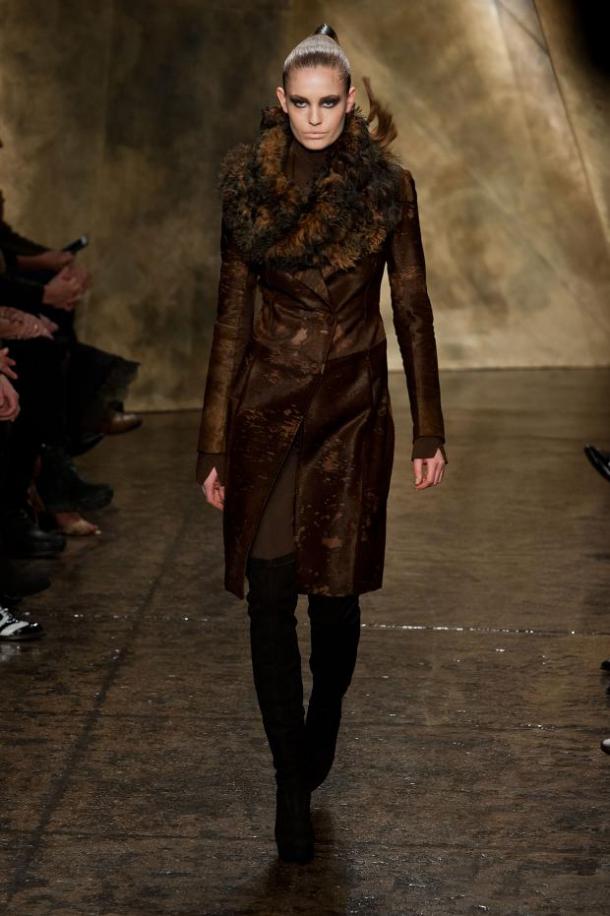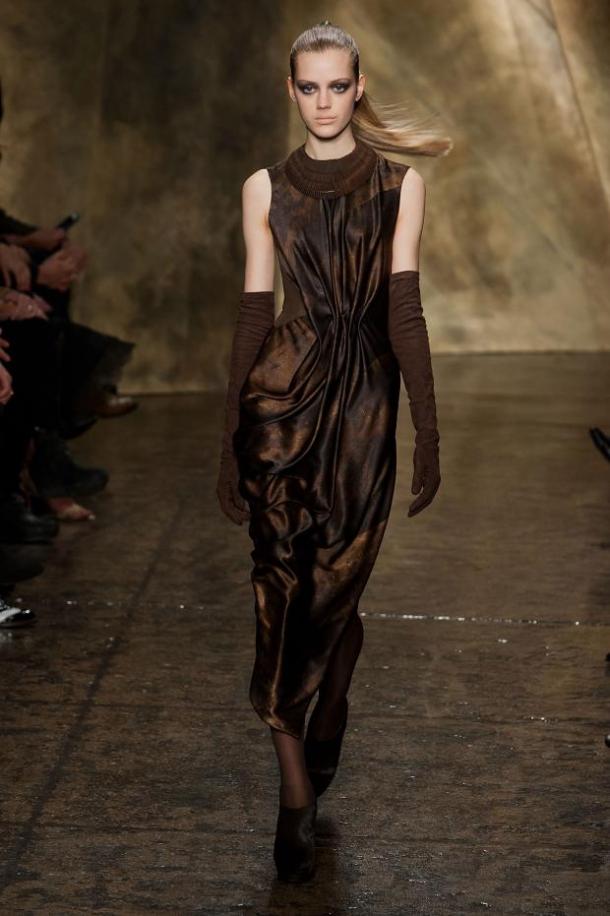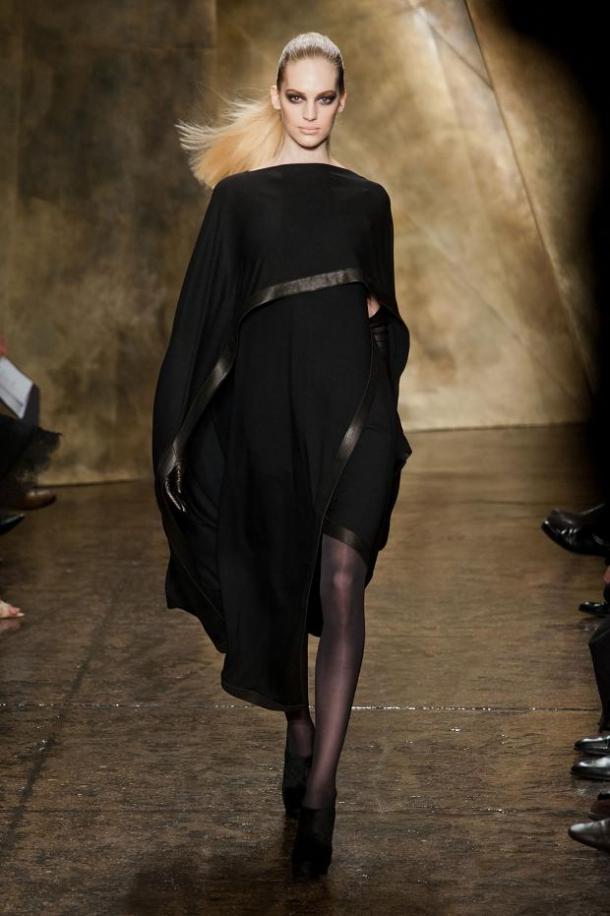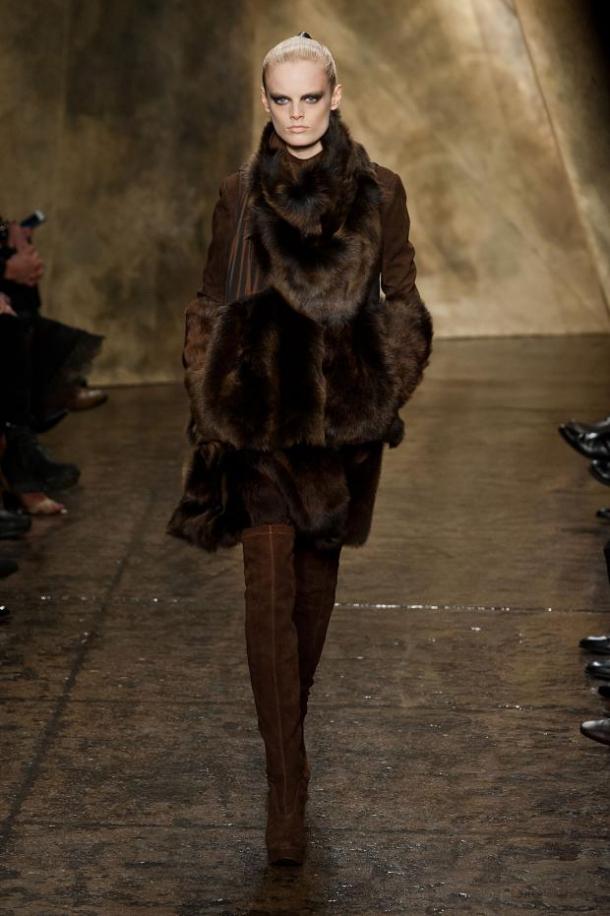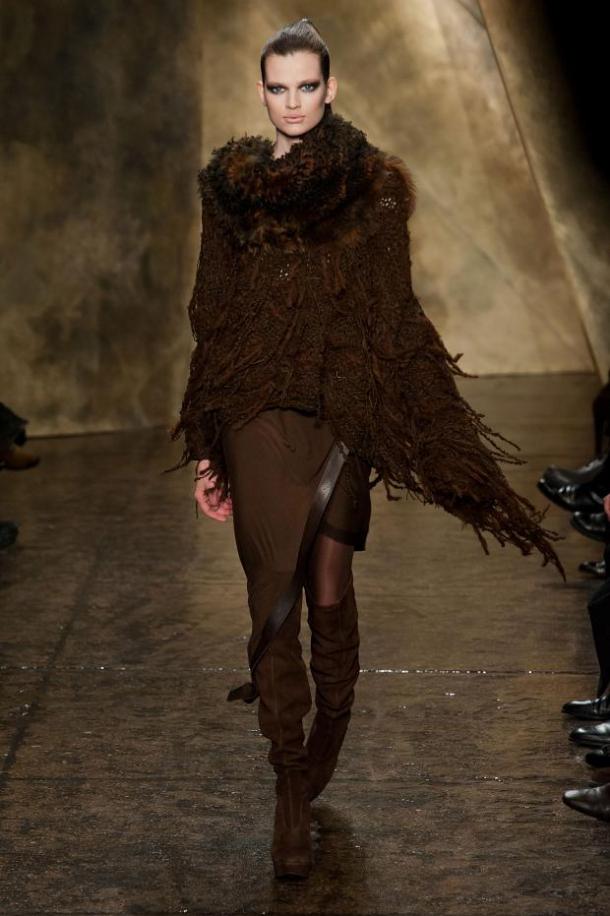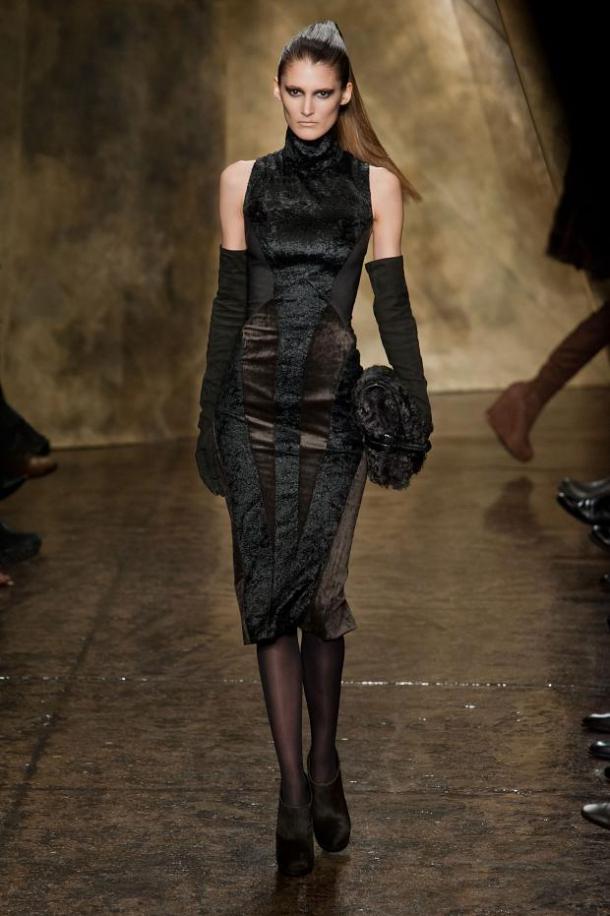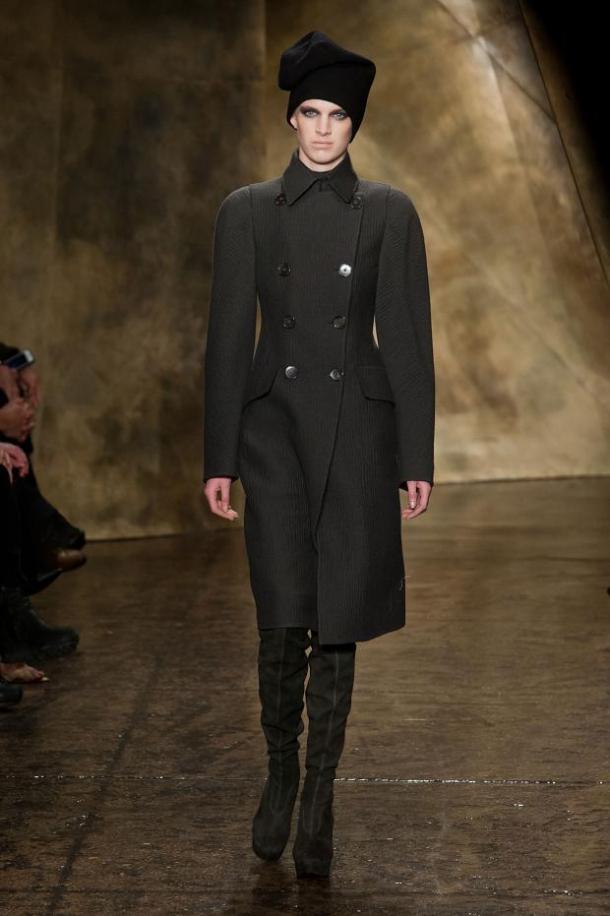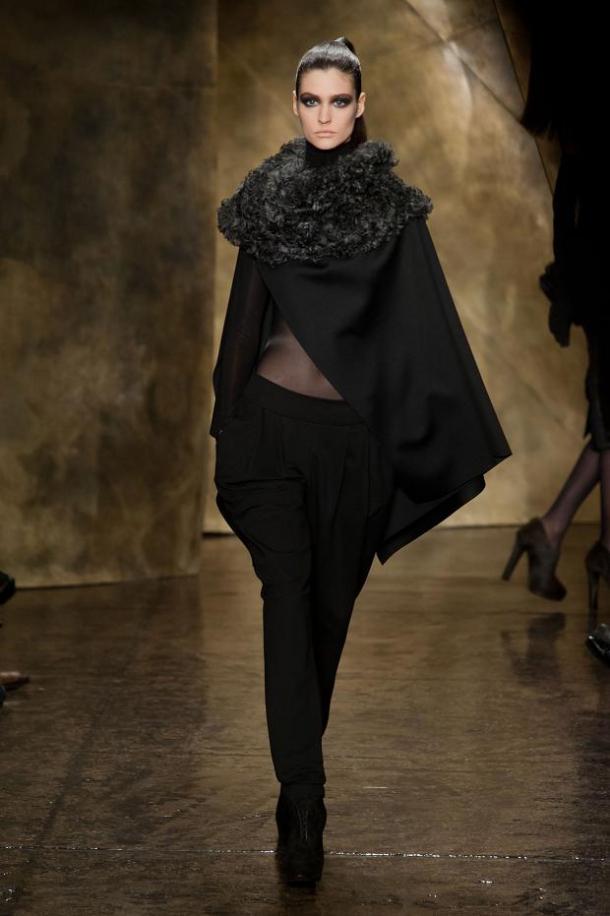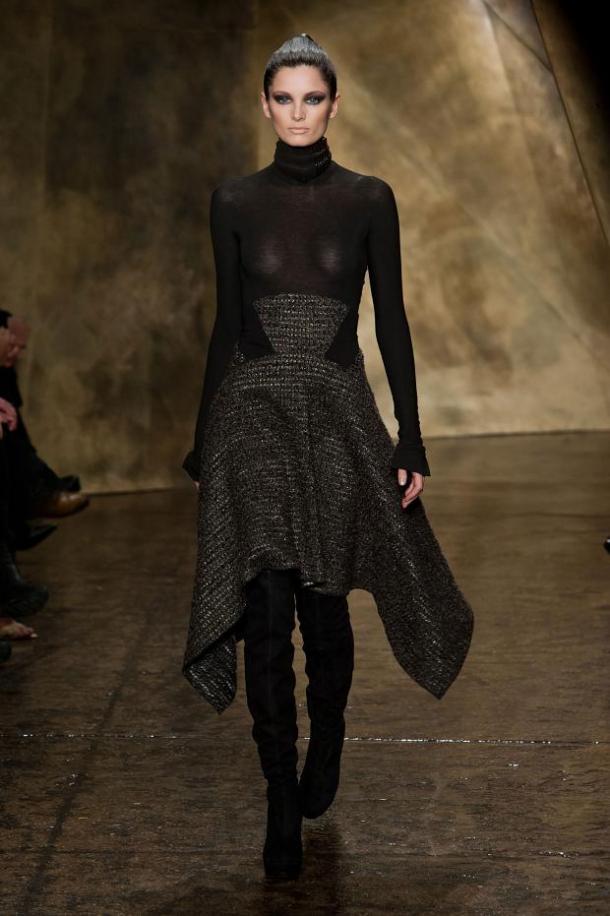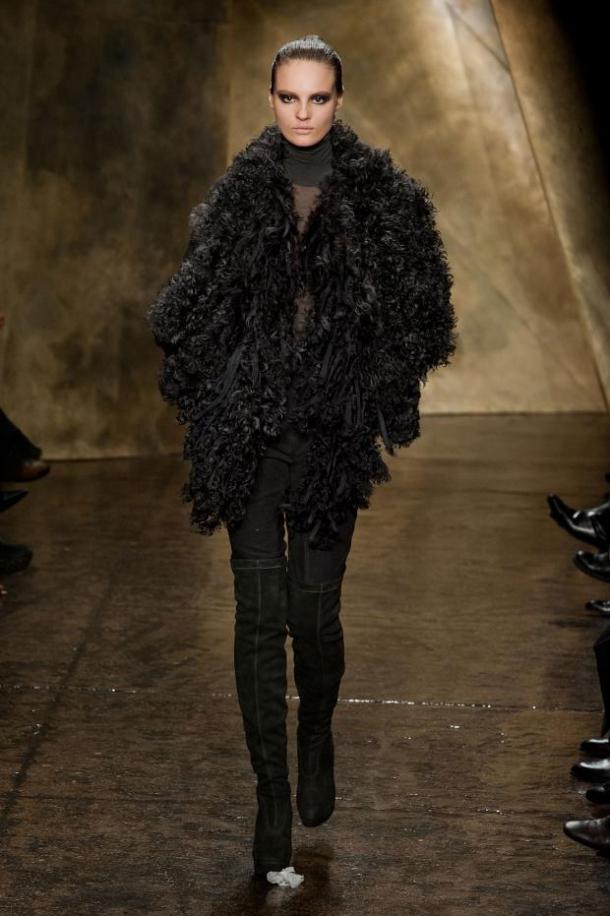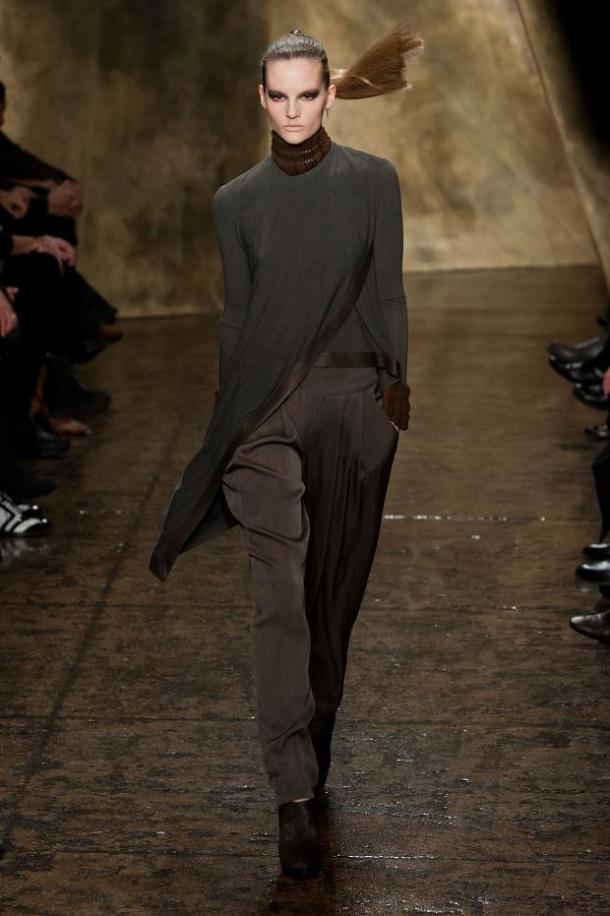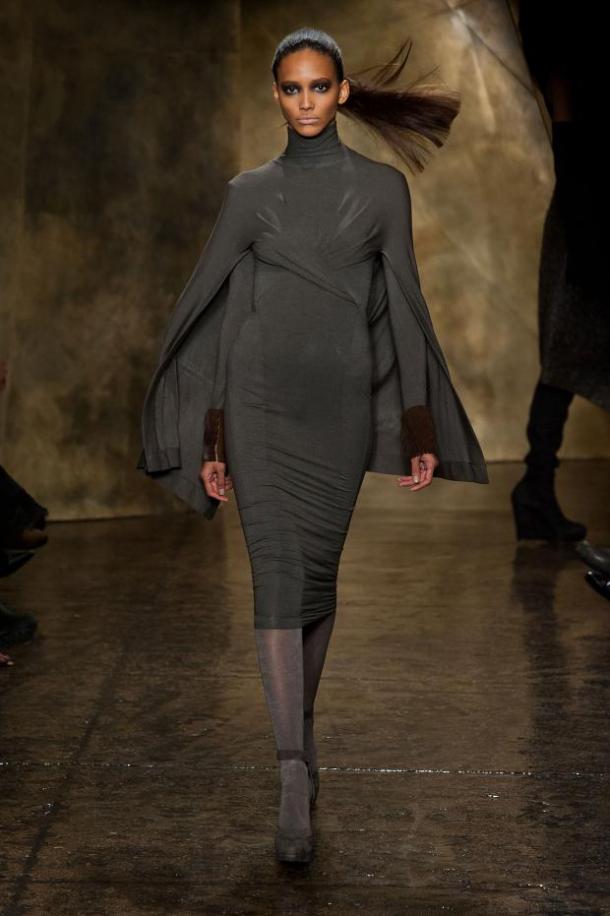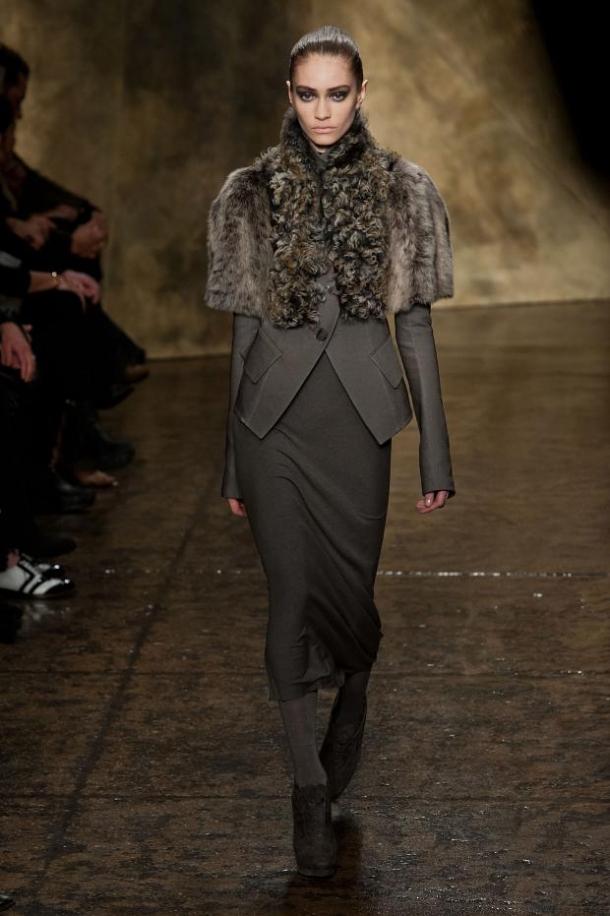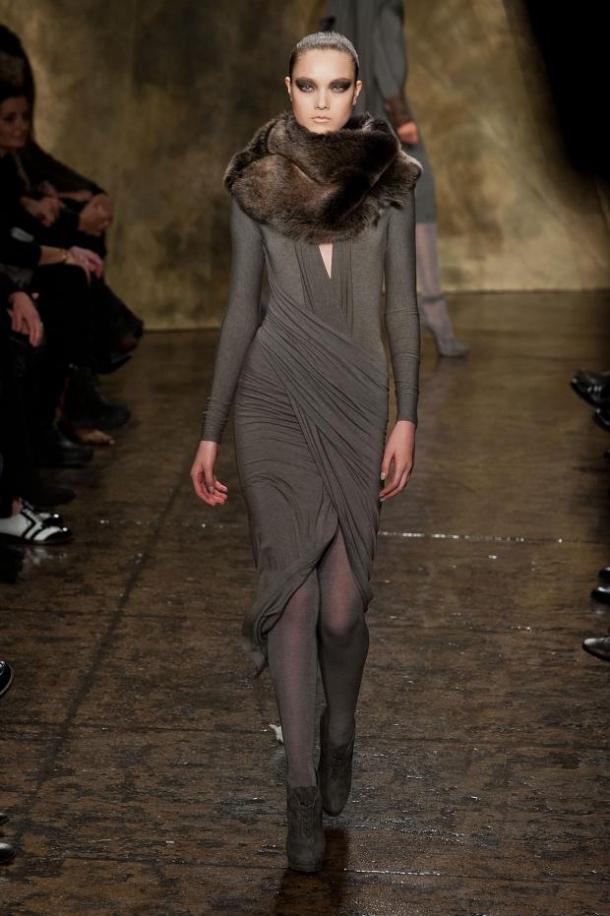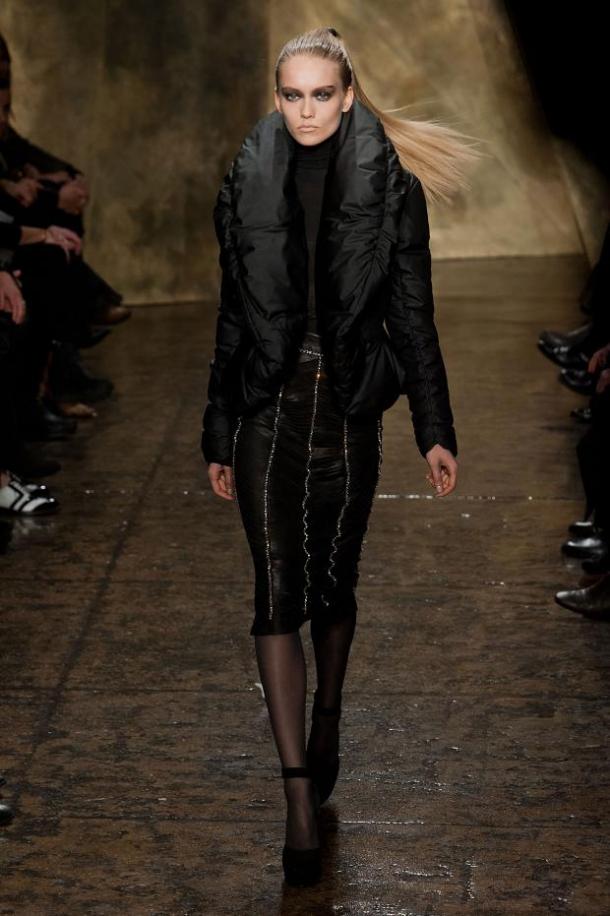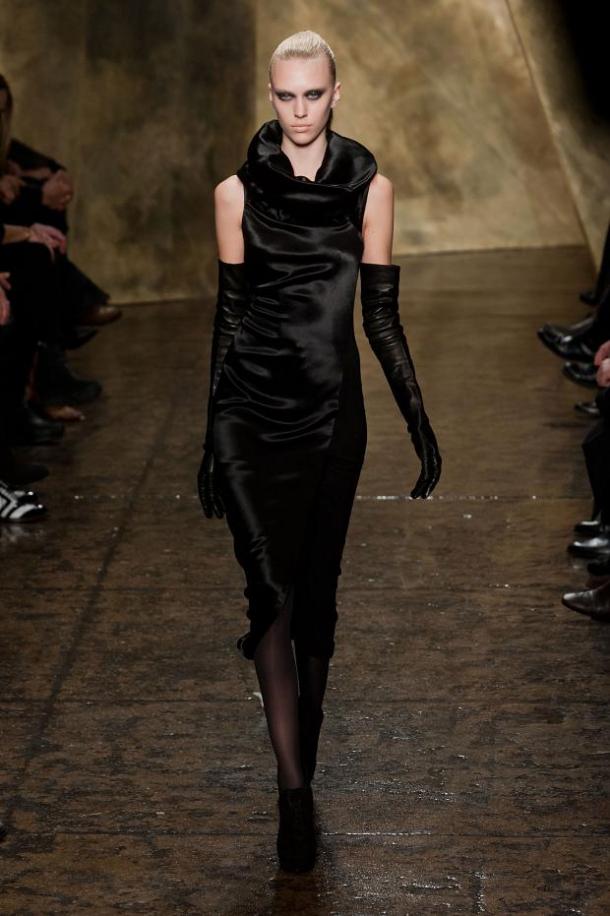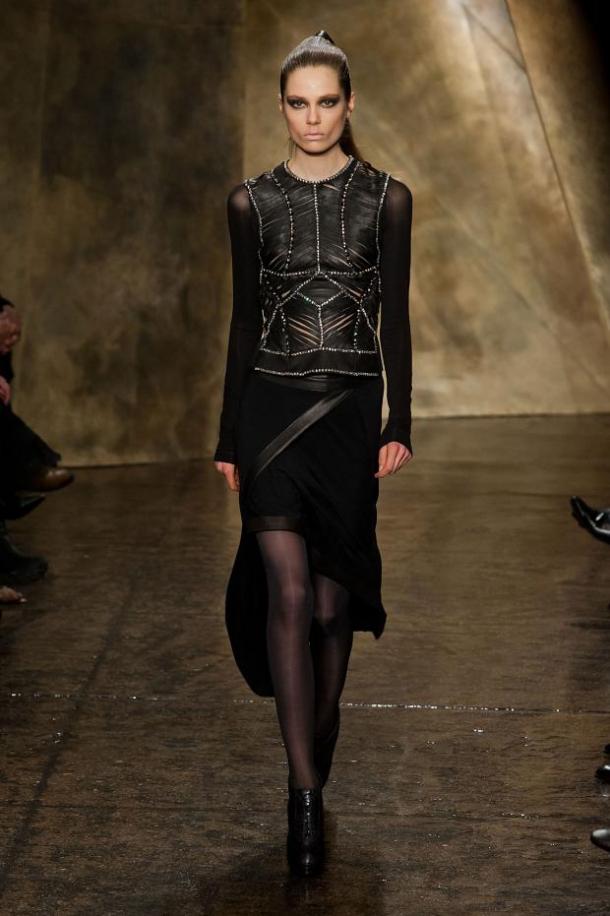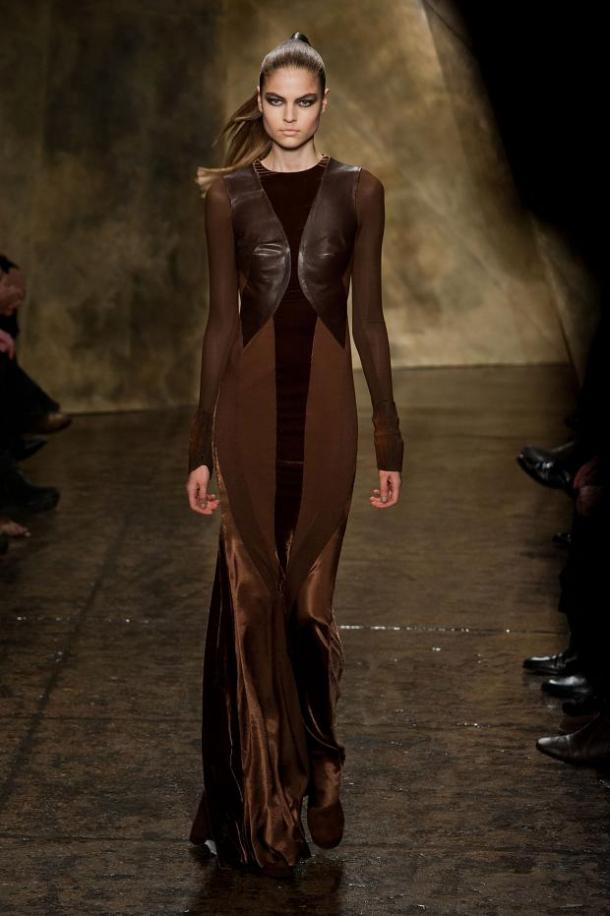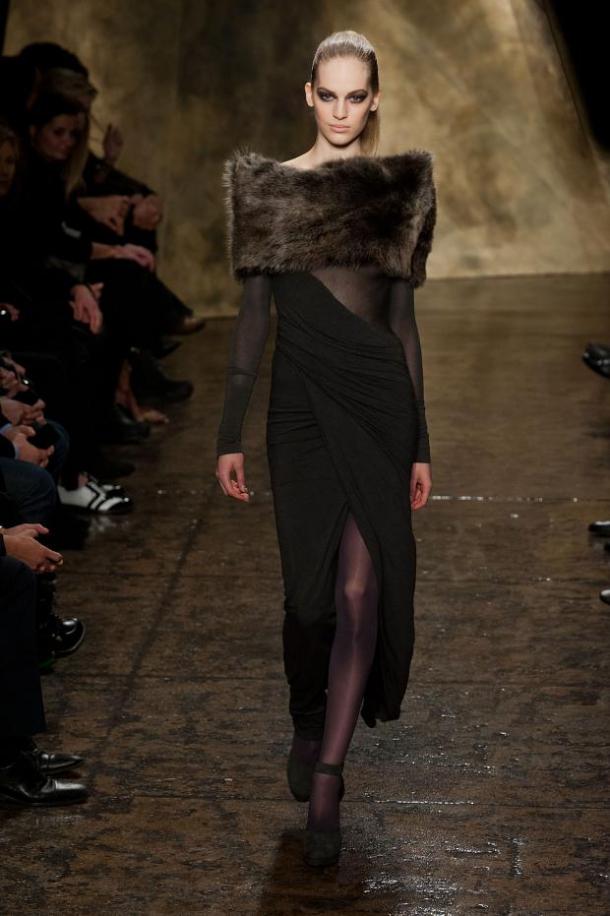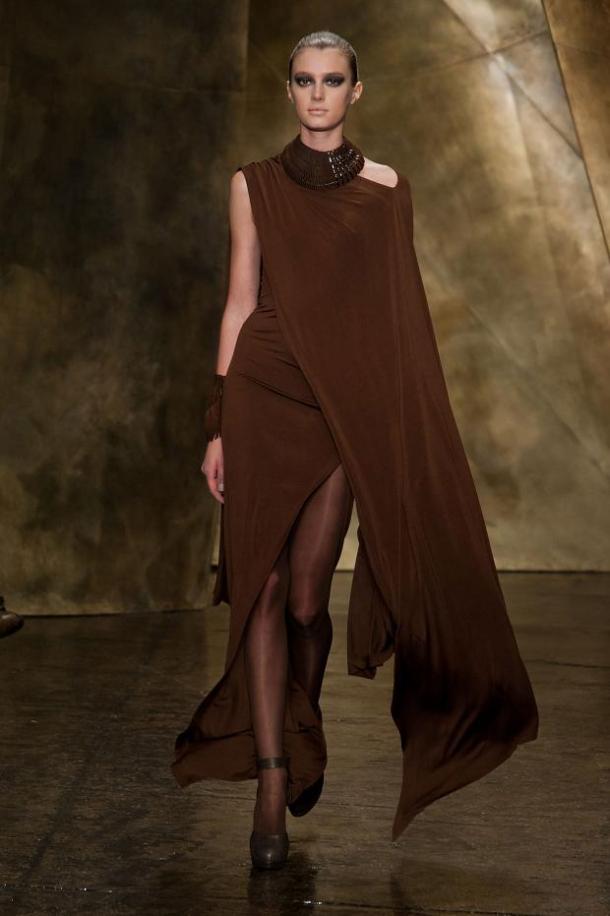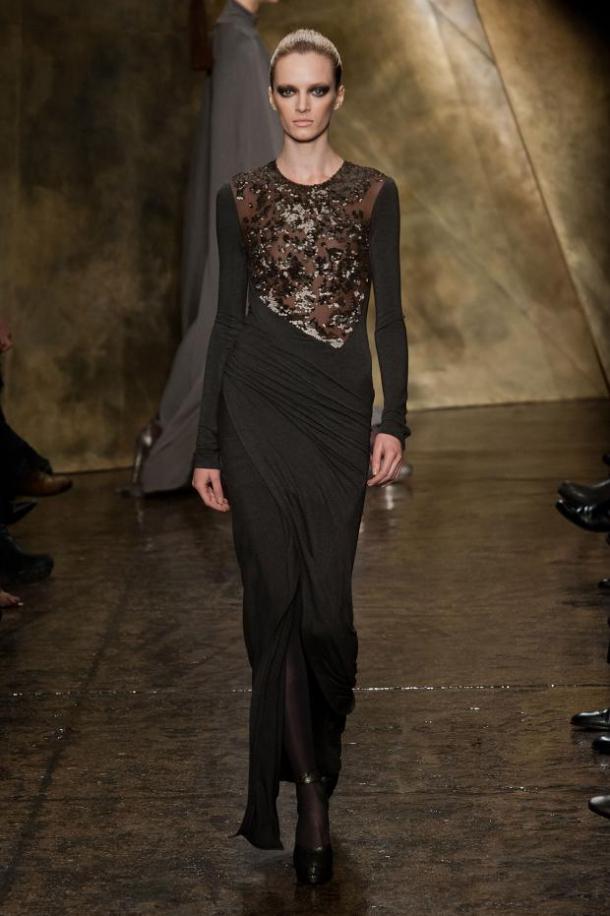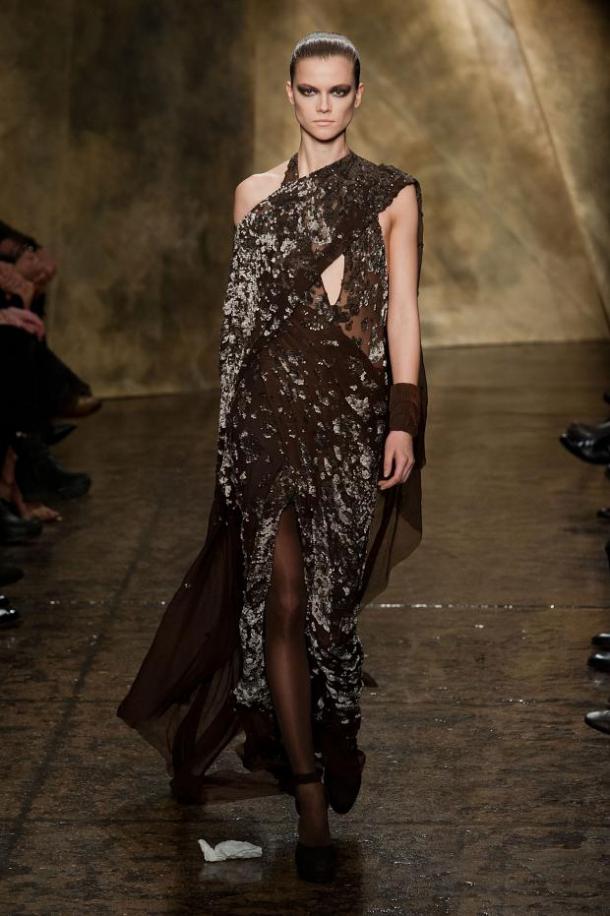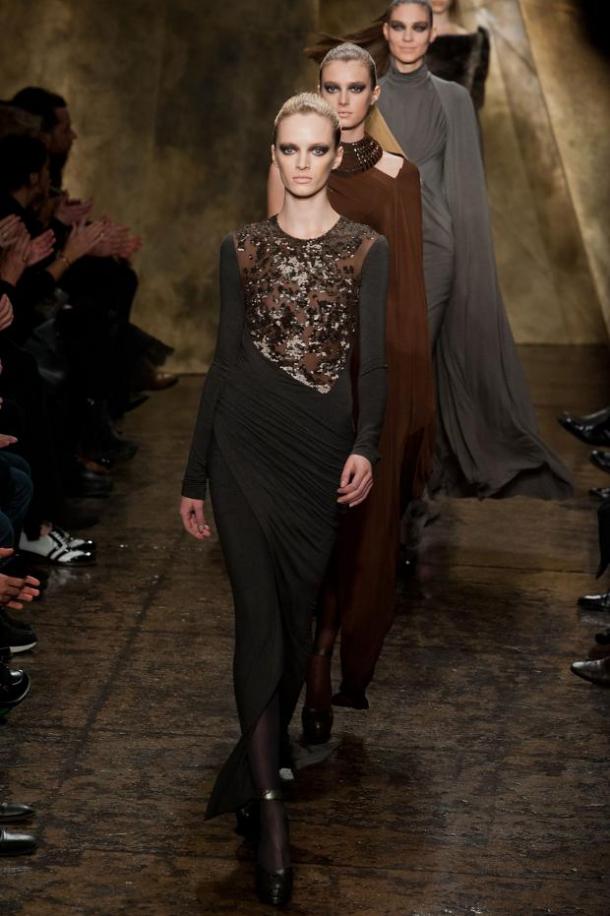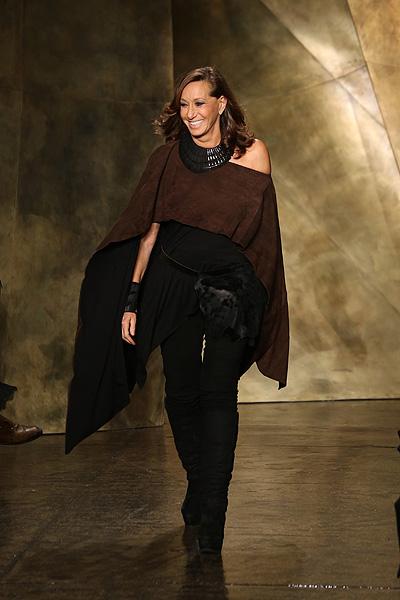 Donna Karan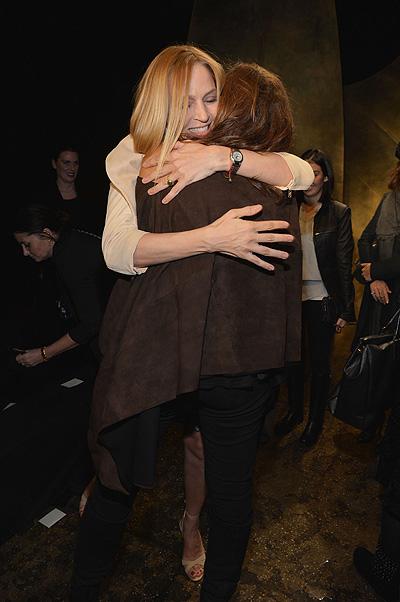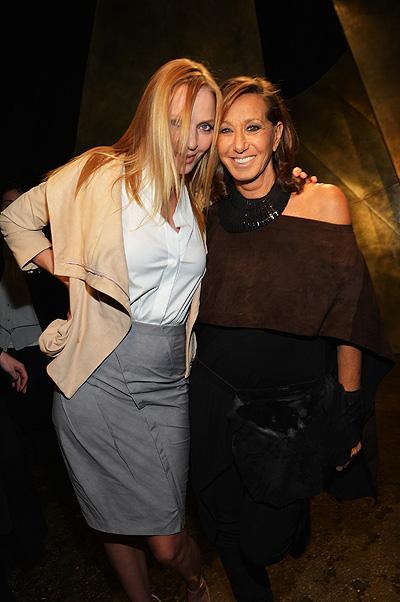 Designer and guest show Uma Thurman