As you know, history always repeats itself. It seems that with the images of celebrities going on a similar story. Many of today's stars are copying the images of stars of yesteryear. Let's see how this happens.
Once there was a girl with a flourish on the right side of her head. Fearne Cotton has adopted this hairstyle legend 40s Lauren Bekoll. And she was not the only one who chooses the style of old Hollywood.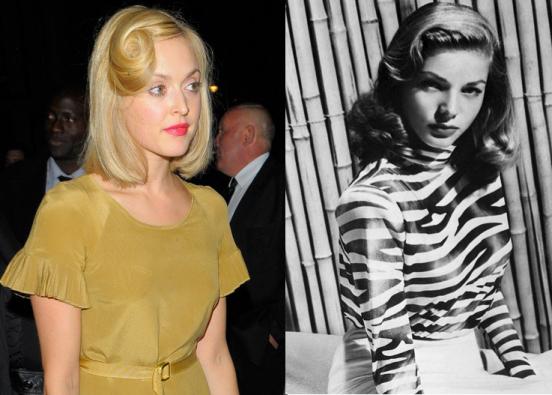 One look at a picture of Diana Vickers for the magazine «more!» Reminds us 60th. It is very similar to a beautiful woman of the past years. Guess whom? It is very reminiscent of Jane Fonda in the role of Barbarella.
Gorgeous blonde at the sight of which all men have lost the power of speech - is the queen of the screen Brigitte Bardot. Claudia Schiffer is very similar to Brigitte. With her huge eyes and blond hair, she looks like a hair's breadth as great Bordeaux.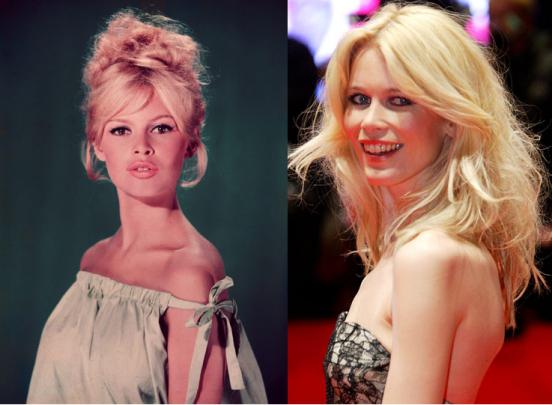 Kelly Osbourne looks quite unusual, going for a walk in Los Angeles. Very similar to Marilyn Monroe. Of course, Kelly is not the only starlet inspired by way of the legendary blonde. Hair color platinum, broad brow - Michelle Williams also turned to this way.
Screen Star Scarlett Johansson - the current version of Merlin. The same sexy and irresistible. However, it seems that she was not going to tempt presidents.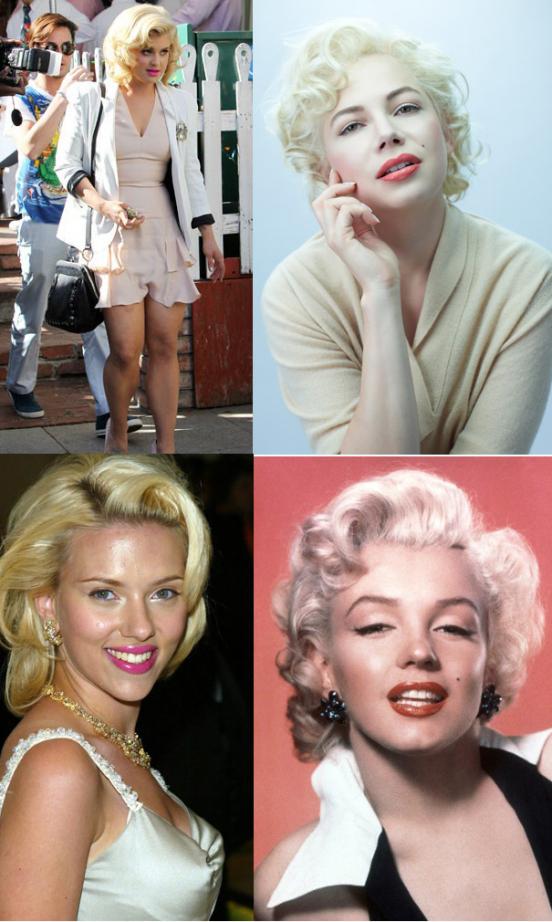 Speaking about other blondes 20th century, one can not upominut Jayne Mansfield. As Merlin, she was a sex symbol of her time, in addition, she has repeatedly appeared on the cover of the magazine «Playboy». Katherine Heigl is very like her - the same sultry blonde. Yet she, like comedienne Jane, who managed to establish itself in more serious films.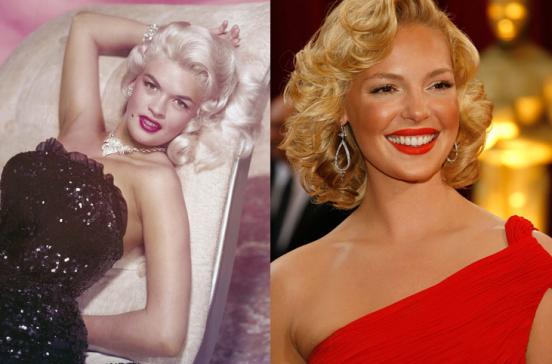 Without a doubt, Zac Efron is very handsome man. Piercing eyes and a perfect chin - is not such a handsome man, every woman wants to see as the father of their children? But I think I'm somewhere already seen something like that ... James Dean, causing women's hearts beat faster. However, Zack is not the only famous man, looks like a nice James.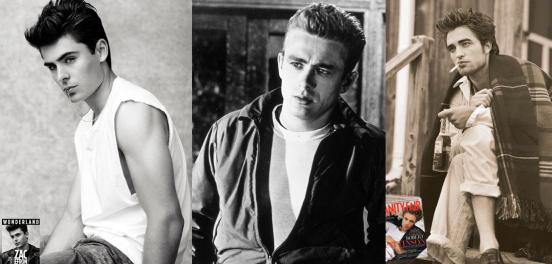 With her luxuriant hair and ruby ​​red lips Adriana Petridge could easily pass for a Hollywood star of yesteryear. But whose style it copies? Rita Hayworth. This woman was a sex symbol of the 50s, it was also recognized as the best actress of all time in America.
Grace Kelly was once the epitome of glamor on television. This woman inspired by the female around the world. Who can stand on a par with her today? Kate Winslet, without a doubt. They even look like hairstyles.
Surely everyone remembers Trendy Newton as Cleopatra.
And in 1963 she performed the same role of Elizabeth Taylor.
Yet trends in the win - just look at this picture.
This is the model Agyness Deyn. No one familiar? Elizabeth Taylor in the days of its glory.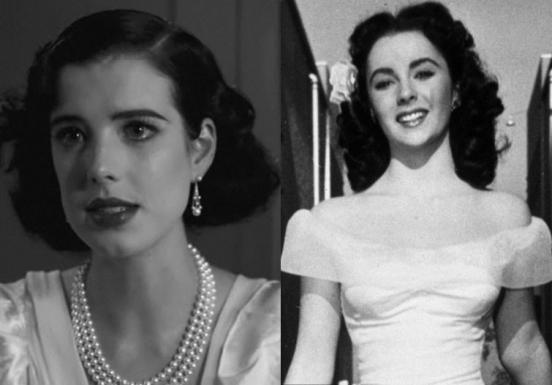 Olympic cyclist Victoria Pendleton is very reminiscent of Audrey Hepburn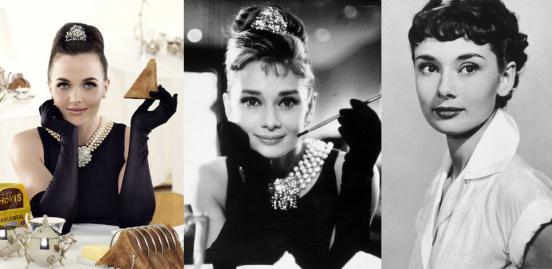 To be continued…