Even the best and most friendly people too familiar competitive spirit and desire to win, especially if these people - the stars. Look for example at the photo below - Grace Kelly and Audrey Hepburn are waiting in the wings when it comes their turn to go on stage. Two beauties, two princesses - one for the project, the other - unofficially crowned the public. At the same time they seem to mirror each other - like two mirrors. They are so much alike. Both in white dresses. Both worry, but do not want to show it. Who of them will get a prize? Who will be a shining star? .. It is this inner tension, with full appearance alone makes this photograph so valuable. And on many other images of stars can be seen at the same latent power that drew all the time are imprinted.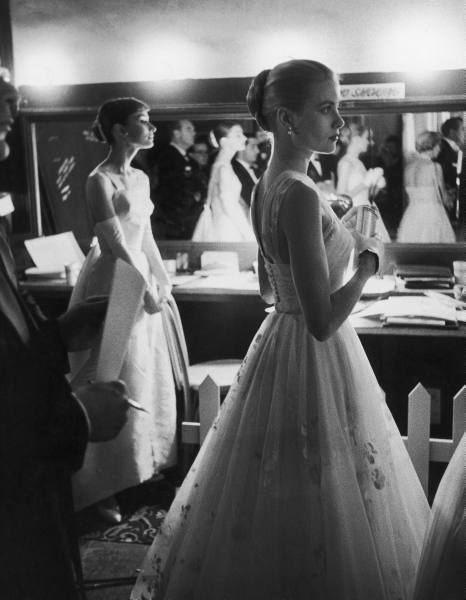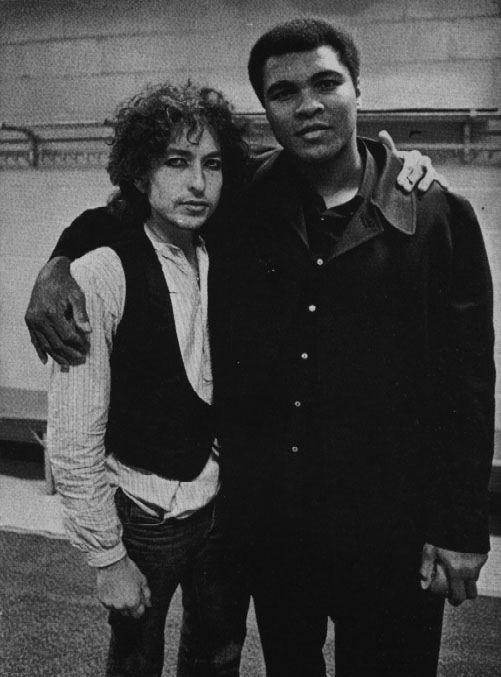 Bob Dylan and Muhammad Ali
Friendship feud. Which one is more important and stronger? Ali as it suppresses Dylan in this photo, but not to recall the impact that Dylan produced on the people of his time.
Marlon Brando and his son
Marlon strongly suppressed their children, almost denying their will. Poor boy, his son, a huge Brando ... Through this photograph as it shows through their common future.
Bruce Springsteen and Michael Jackson
And who is a great musician - super popular in the future or magic Springsteen Jackson? So just do not say.
Cary Grant and Gregory Peck
This warm company of friends. And inside - a tough competition for the men's and women's roles.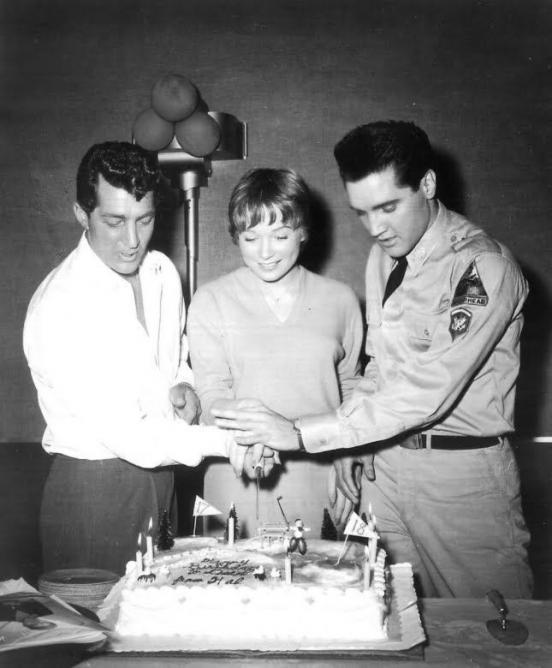 Dean Martin, Shirley MacLaine and Elvis Presley
Which of the two will choose Shirley? Maybe one ...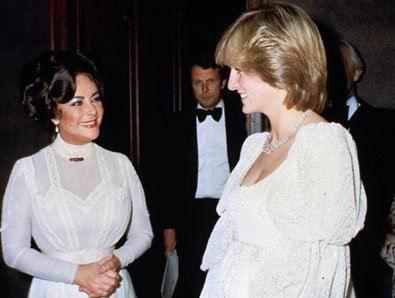 Elizabeth Taylor and Princess Diana
Lovely, happy smile two women do not hide their strange posture and the desire to remain at a distance ...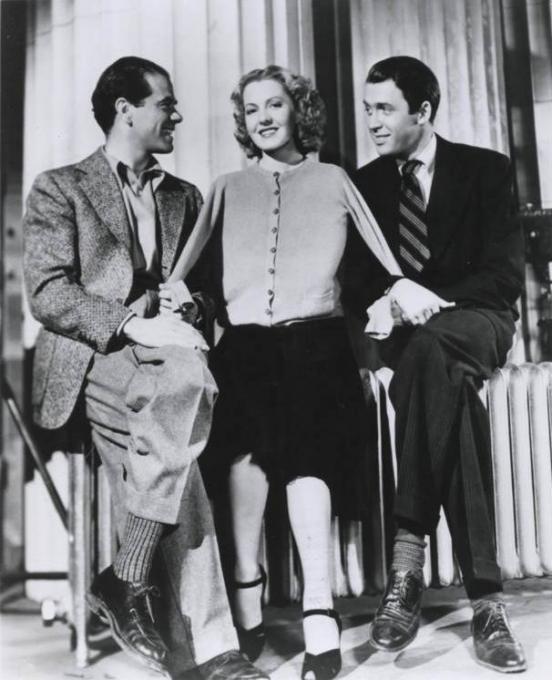 Frank Capra, Jean Arthur, Jimmy Stewart
Again the rivalry between the two men for a woman - this time playing, just for playing ...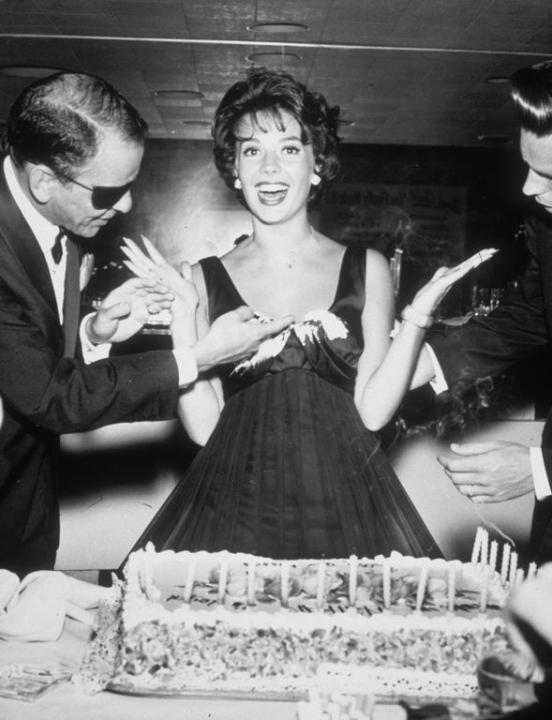 Frank Sinatra, Natalie Wood, Robert Wagner
Natalie Wood was lovely - had vkruzhit head of anyone who saw it. Look how easy she made men around her - they are not something that have not taken the winning positions, and even the shot almost hit.
George Harrison and Bob Marley
Here's your desire for peace - are both lifted their chins and determined not to give up until the end.
Grace Kelly and Maria Callas
It would seem to argue about Kelly and Callas? Maybe only that whose smile brighter?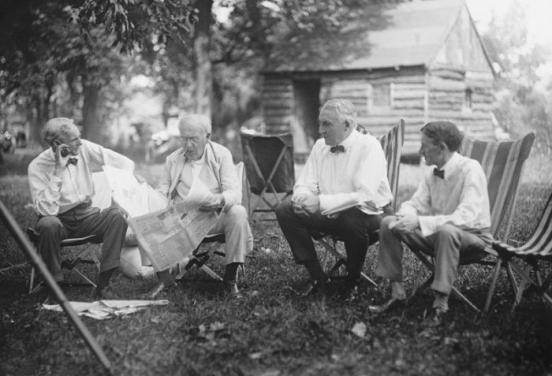 Henry Ford and Thomas Edison
America's largest employers in the garden for morning newspapers. During this peaceful scene somehow forget that every one of them - a crocodile, able to win in any of the fierce competition.
Hitchcock and model Ina Balke
The great director and an unknown, almost forgotten model. To whom pay attention to spectator?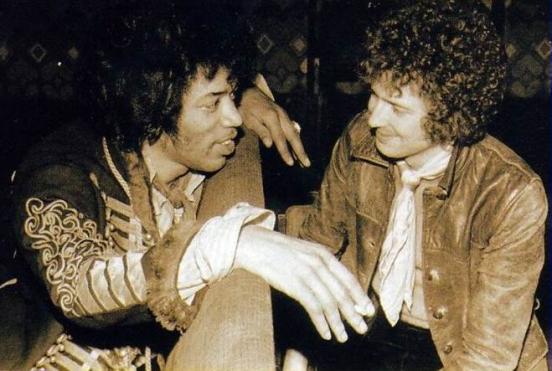 Jimi Hendrks and Eric Clapton
Two great guitar virtuoso. Two mirrors, similar to each other before the curls of hair, differing only in fate and skin color ... White rock against the black - who will win?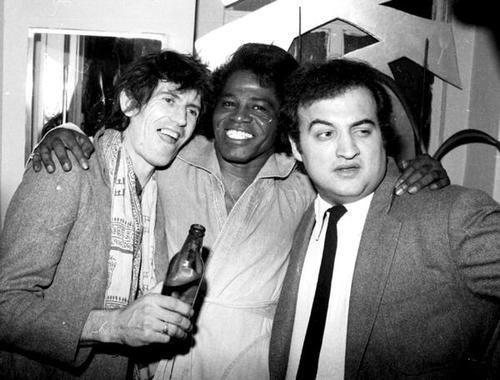 John Belushi and James Brown
The musicians after the show. Everybody plays the blues, only one invents himself and another rehash other people's songs. Who will be the more well-known artist?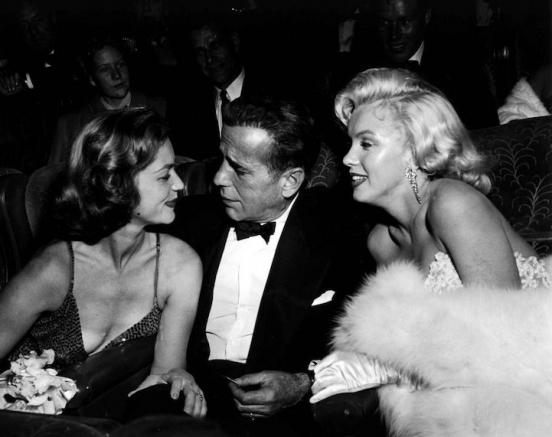 Lauren Bekall, Humphrey Bogart and Marilyn Monroe
Busts War - the war beauties. Humphrey does not seem to know what to choose.
Sting, Madonna and 2Pac
Madonna, as usual, suppresses his companions. Such is it is.
Maria Callas and Marilyn Monroe
Again War smiles. Marilyn seems happier, but Mary is something definitely not haunted.
Maria Schneider and Marlon Brando
During the filming of "The Last Tango in Paris" - a film about the battle of men and women, the battle in which one of them dies. In the film, a man died, in life - a woman ...
Young Brando with its partners in the early films
All such persons are clean, but Brando would be able to make a career and bypass all around.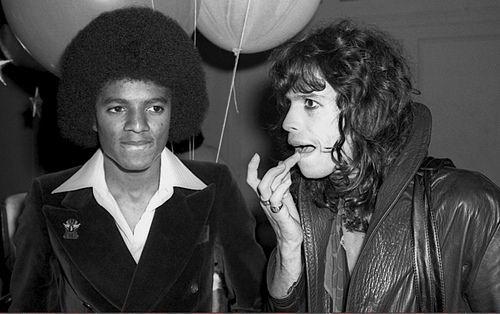 Michael Jackson and Steven Tyler
Who is Steven Tyler? Everyone looks at Jackson, he is a winner!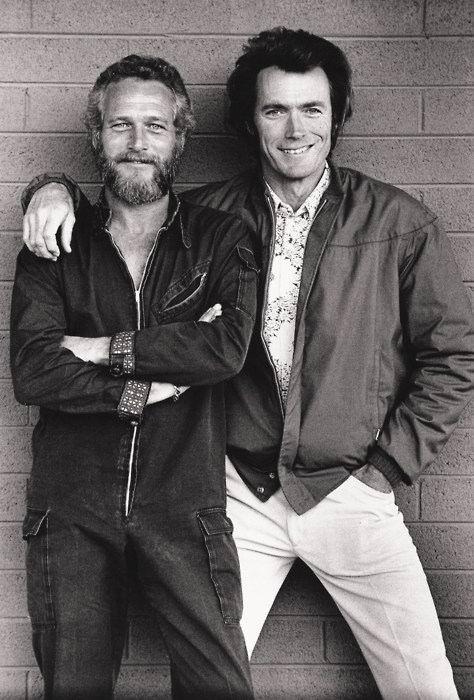 Paul Newman and Clint Eastwood
And in life, and charisma photos Eastwood shoots faster.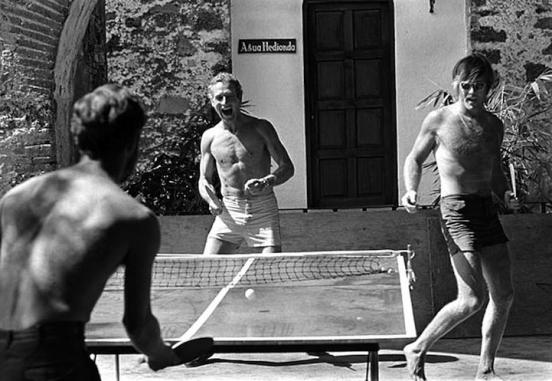 Paul Newman and Robert Redford
But Paul recouped during a game of tennis.
Pablo Picasso
Picasso against their own hands. Neeee, well, what if we always want more?
Sophia Loren and Marlon Brando
Marlon, a gentleman, a lady gave way to all the attention. However, against this bust is definitely no arguing.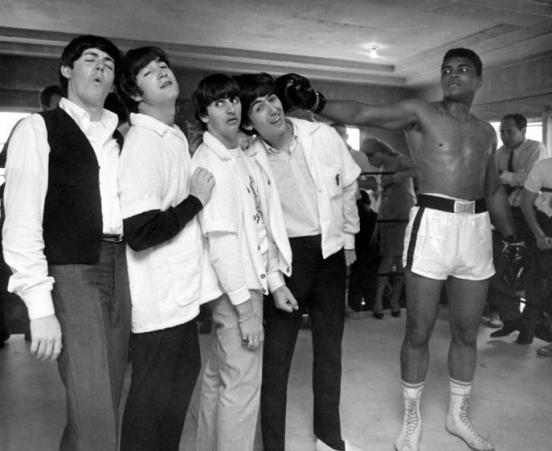 Beatles and Muhammad Ali
Once again, the dispute - boxing or music? I personally vote for peace and rock 'n' roll ...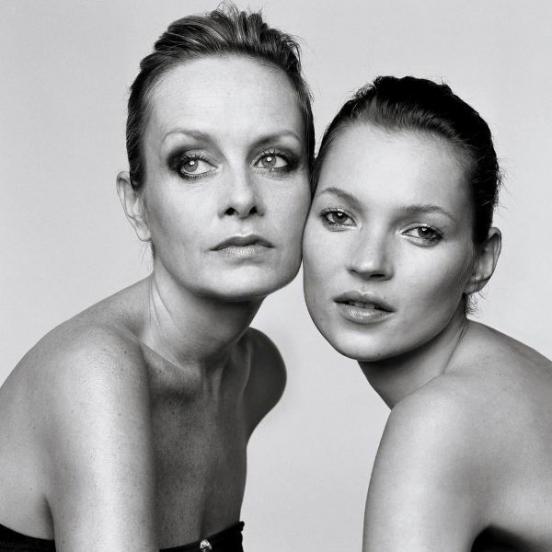 Kate Moss with Twiggy
Again mirrors as they are similar. But who among them a great supermodel and who in this photo with someone? I personally like the most Twiggy.
Team "Streetcar Desire" on the set
Marlon won the best position. But Vivian still beautiful.
Applause to the winners!