From 1936 to 1972 the news magazine «LIFE» is published weekly. From 1978 to 2000 editions began to appear once a month. In this collection, you can see the famous photo published on the cover of «LIFE».
1. Presentation of the puppet theater. (The Puppet Show). Photo by Alfred Eisenstaedt, 1963. Expressions of children at the time of puppetry. On the scene of St. George killing the snake.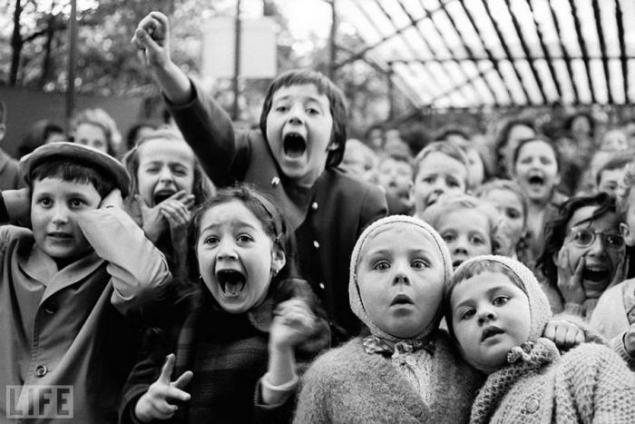 2. Goin 'Home. Photo by Ed Clark, 1945. At the funeral of President Roosevelt April 12, 1945 the song sounded «Goin 'Home» by Sergeant Graham Jackson.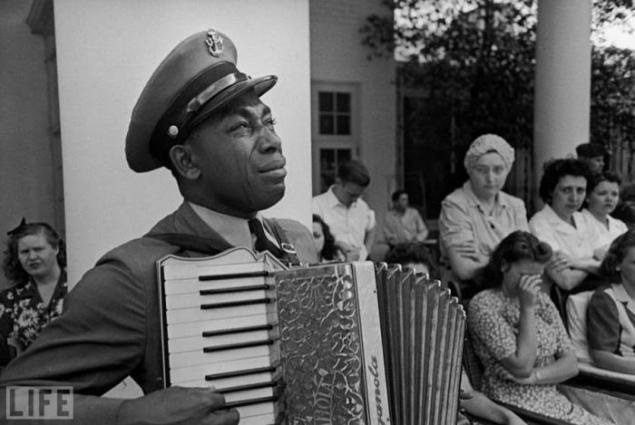 3. Lifestyle citizens of America. (The American Way). Photo by Margaret Bourke-White, 1937. The inscription on the poster near the point of the Red Cross says: "There is no other way of life as an American." In the photo: people on the background of the poster in the queue for food at the point of the Red Cross during the Great Depression.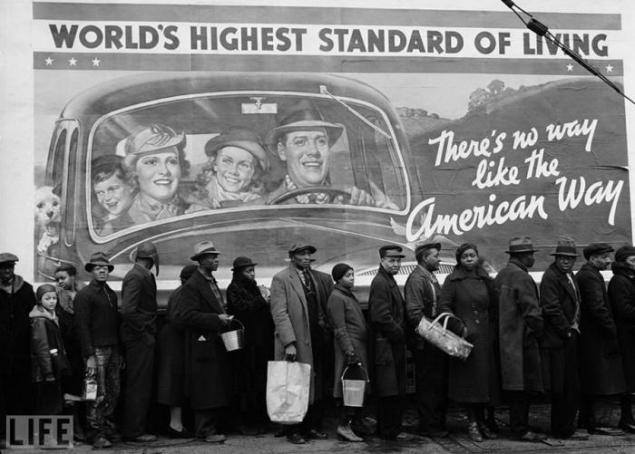 4. Marlene Dietrich (Marlene Dietrich). Photo by Milton Greene, 1952.
5. Long Day (The Longest Day). Photo by Robert Capa, 1944. In the photo: the moment of landing US troops on Omaha Beach in Normandy, June 6, 1944. This event was reflected in Steven Spielberg's "Saving Private Ryan».