What you need to know this chilly autumn and cold winter? Of course, the main trends of the coming season. For example, the lace.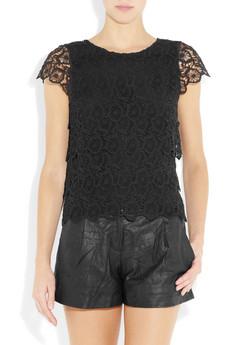 In the summer were actual white and black lace winter relevant. One happy - they do not go out of fashion. By the way, I have a pair of lace shoes at home. Of course, not every day, but for a party quite descend.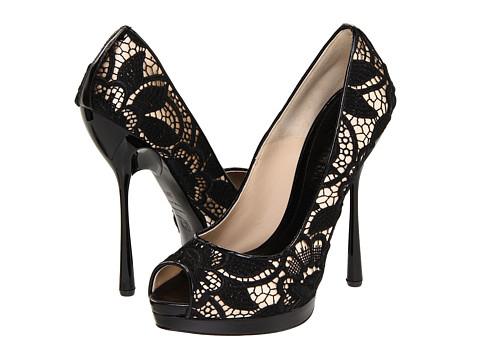 And every day I shall buy myself a lace blouse. Certainly not from Louis Vuitton, but Topshop amiss.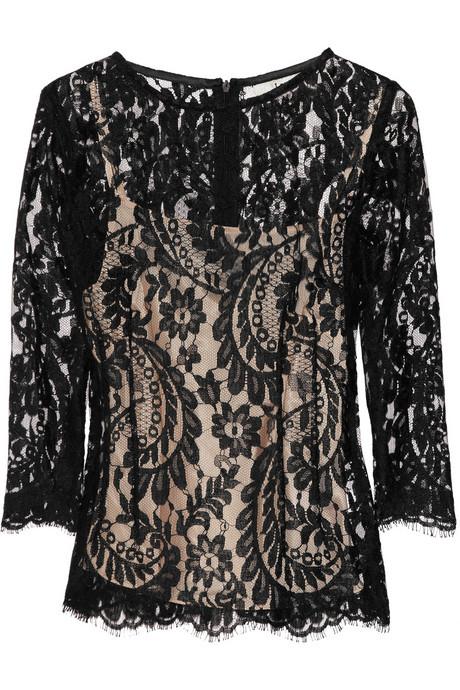 Wear it with women's beige chinos ...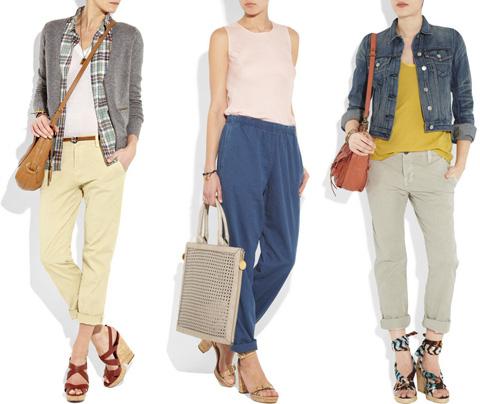 ... Add any black ballet flats and texture, taking the bag, you can go to university or to work if there is no strict dress code. And if the evening you need to escape for my birthday girlfriend or club, wear red trousers under the skin. Of course, if you have the courage. Get the perfect image.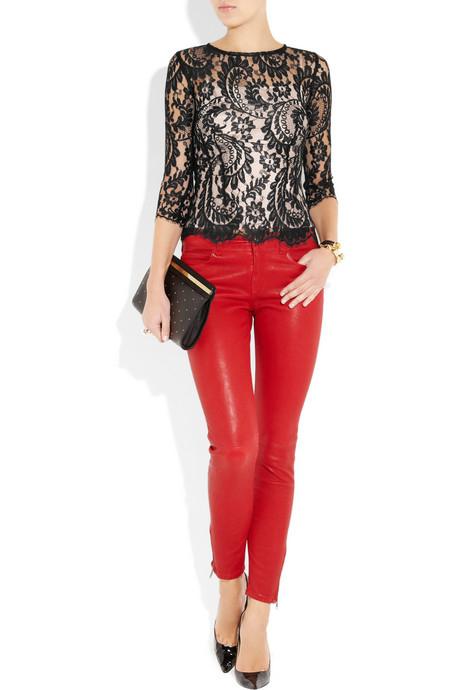 Pastel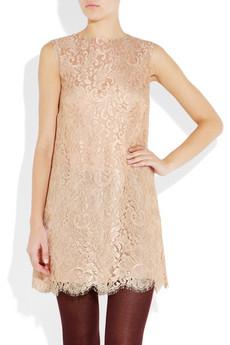 If you think black lace too catchy, try another trend - a pastel, which looks very elegant. And to think that the fall of pastels - it is not practical. When practicality was more important?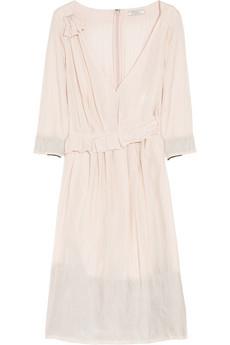 As for me, I'm not a big fan of pastels, because it is not my style and my way. But if I had to look cute and elegant, I chose to coat. Because it is the first impression coat.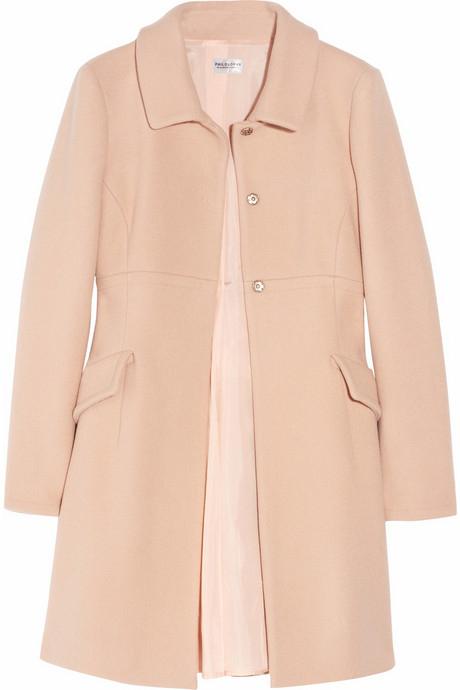 Of course, in conjunction with proper clothing and shoes.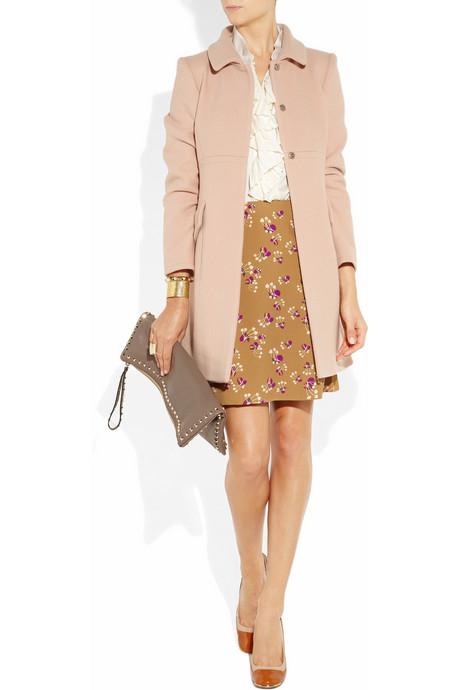 However, there is one thing that I shall buy a must! Here's a sweater. No, of course not the same, it costs 15 thousand. But you get the trend.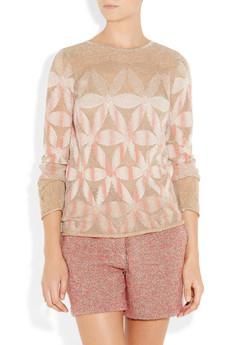 1970

Juicy and bright seventies! Counterweight fading autumn. I would suggest that you take this kind of boots (Chloe). I, by the way, almost the same, only brighter. The orange-brown color. If you decide to buy, take a look at Zara. This store always copies the fashion trends in a very good option.
What to wear to the Top? Striped coat. Marc Jacobs coat is worth a little more than twenty thousand. Let not everyone can afford, but in the same Zara I saw like ten thousand, a very reasonable price.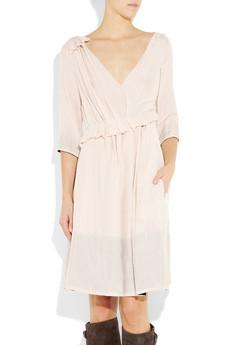 As for the dresses ...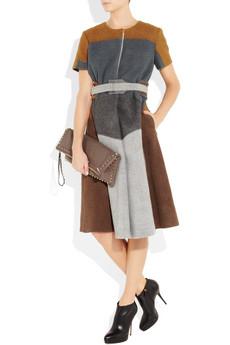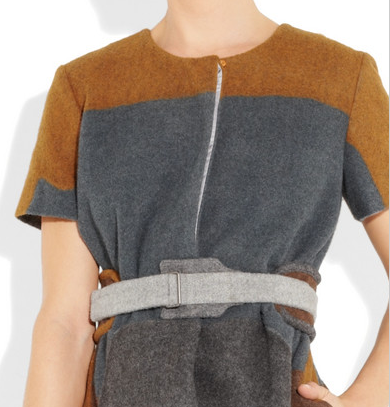 ... And long cardigans, choose something that combines several actual colors. Material: Wool. And with it a trend geometric things look doubly true!

Make-up
Want to be in the fashion horse - choose coral pink lipstick! In conjunction with the advice of the perfect tone, which my colleague wrote MayyaS, makeup lipstick add relevance.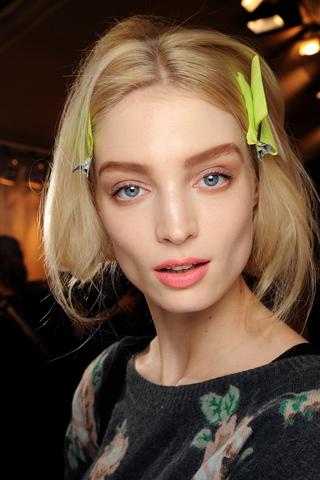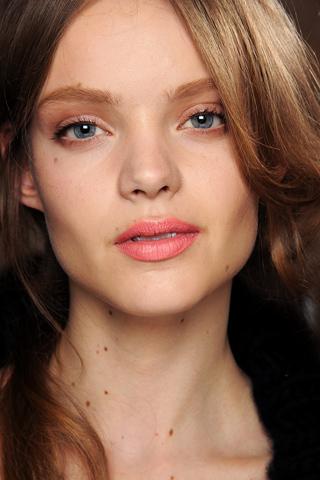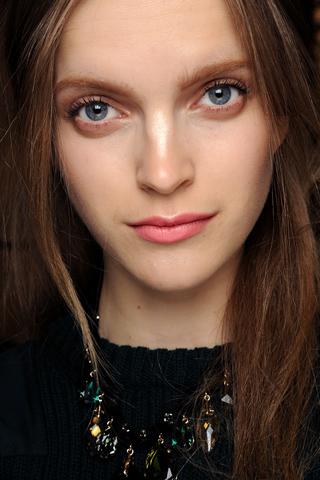 Lipstick can be found at the Yves Saint Laurent (Rouge Pur Couture, 17 Rose Dahlia).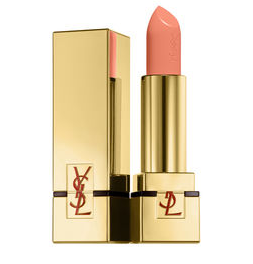 Also to be found at the Clinique lipstick moisturizing cream (Chubby Stick, 05 Chunky Cherry). Left in the bottom row. On the lips it looks different, not so bright.

Laying

A stacking stacking ... What? Is it similar to the laying?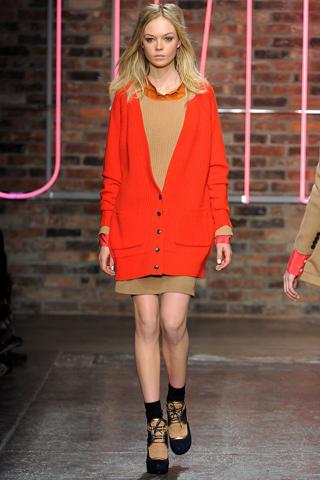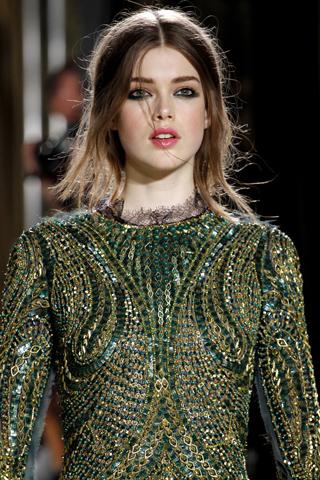 Naturally! Because autumn is important that the hair looked as though you forgot to comb his hair.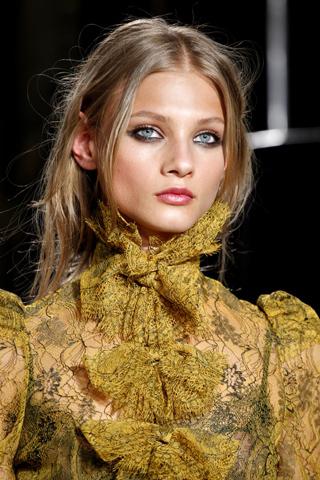 Of course, on such a hairstyle is necessary to work. And not always it turns out well. At least for me, but I have a clear exception, because my friends this hairstyle is obtained on the one-two spit. I they do this laying on principle - to collect a weak tail (can be bent head) or do not braid tight and pull out a few strands. Not completely, of course. It should look something like that.