Jean Shrimpton is called the first super-model. And, indeed, to her one of the models photographed so much. It is more likely to appear on the covers of glossy magazines. And her fans gave her favorite nickname "Shrimp".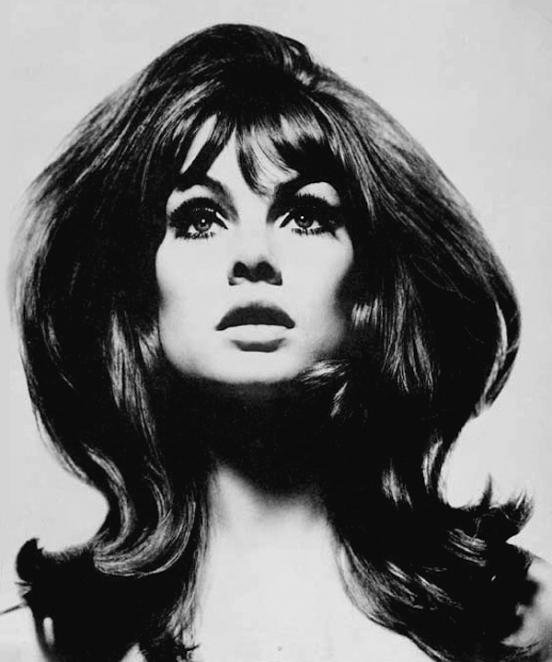 Jean was born on 7th November 1942 in England. Her modeling career began at 17 years old. Having graduated from modeling school Lucie Clayton Jean began to try to act first in smaller advertising companies, and then took a chance and started to appear in popular magazines such as Vogue, Harper`s Bazaar, Vanity Fair.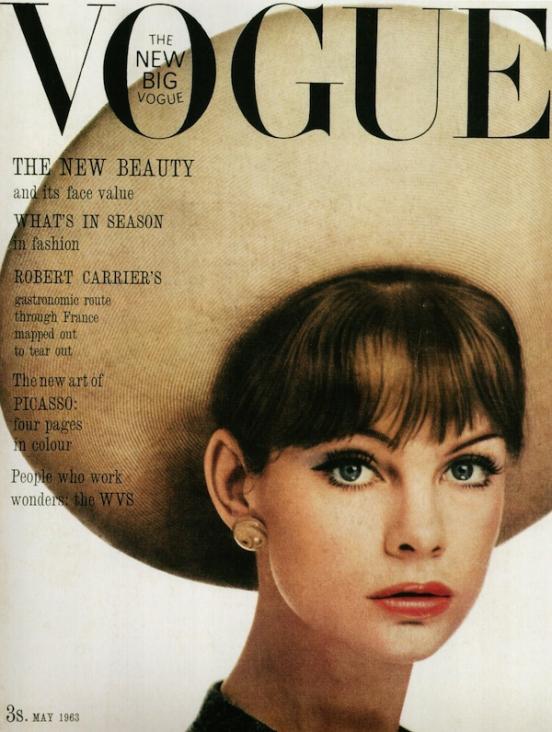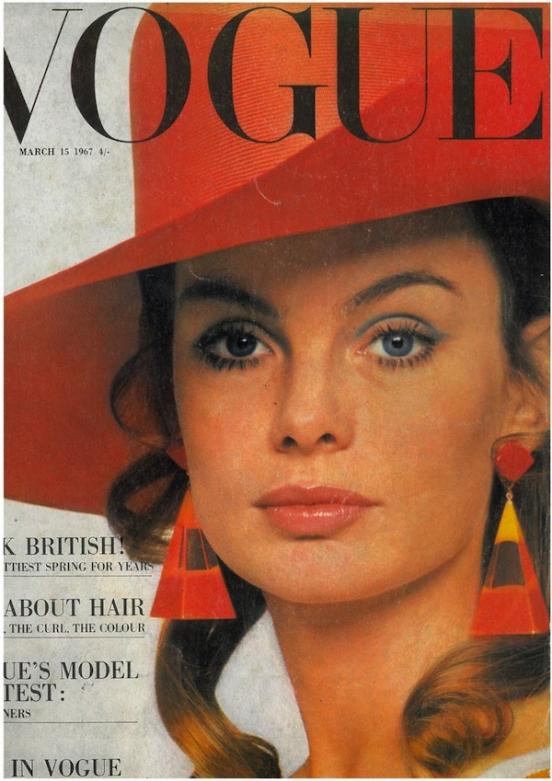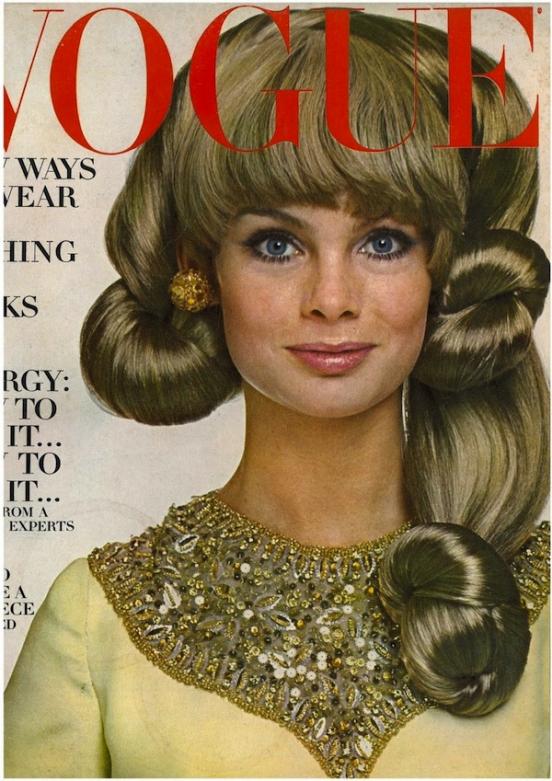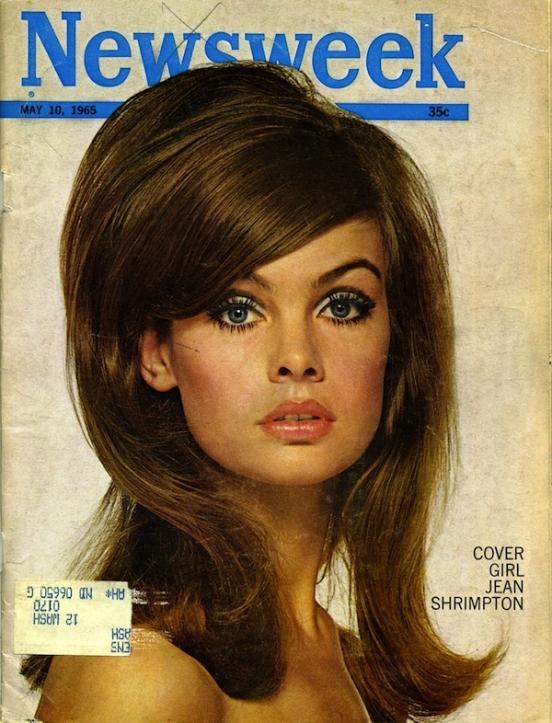 By the early '60s it was the name of Jin on everyone's lips. Shrimpton received the title of the most popular, the most popular and highest paid model. And in 1963 she was awarded the title of "Person of the Year" magazine Glamour. A little later it was christened the symbol "Swinging London».
It really was a beautiful appearance. Ginny almost no weaknesses. Hair - long almost to the knees, big expressive eyes, long eyelashes, sensual mouth with beautifully contoured large lips and long legs. Her rare contrasting proportions of frail body was forced to pay attention to everyone around her.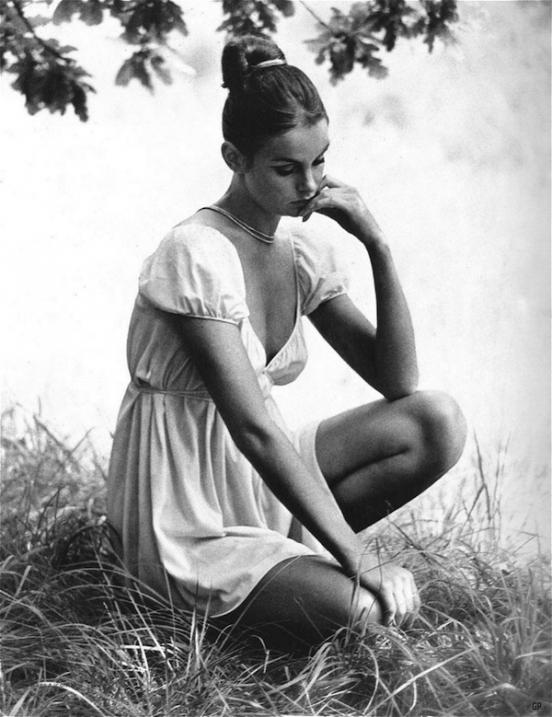 One day someone from colleagues compared it with shrimp, the nickname stuck to it for a long time.
It is believed that Jean Shrimpton introduced the fashion for mini. In 1965, she shocked the audience at social events on the race for the Melbourne Cup. Everyone there ladies were dressed according to the accepted dress code - must stockings, gloves and a hat. And Gene anything from this list was not, she simply lacked hat and gloves. But she had several dresses from the new synthetic material, promoted by Orlon, at the time they were very short - by as much as 10 cm above the knee. But Gene was wearing this outfit for the races, what has attracted the attention of the public and the press, after a fashion at that time was something extraordinary. Lovely open legs, no doubt caused in the male part of the audience violent erotic fantasies, and women silently envied. Stockings that time Jean did not put as thought it would be too hot to wear them. The appearance of the model in this form has provoked a lot of talk in the media, and the "mini" because of this case received Breakout.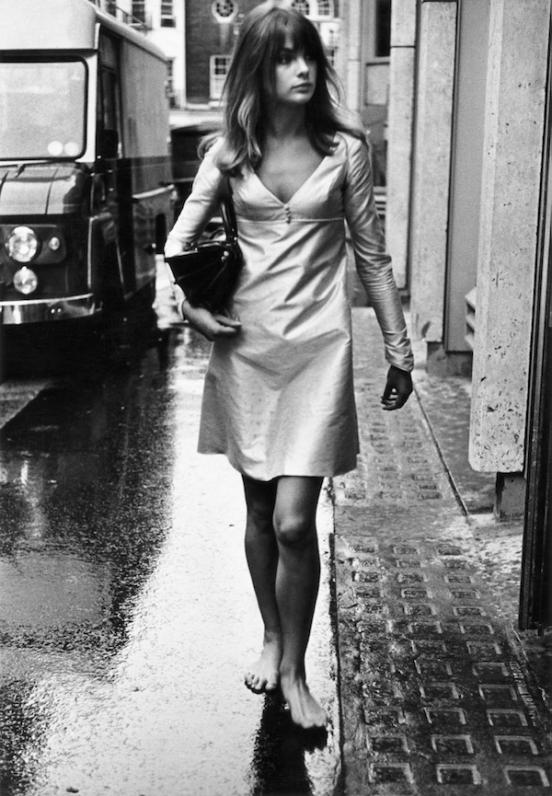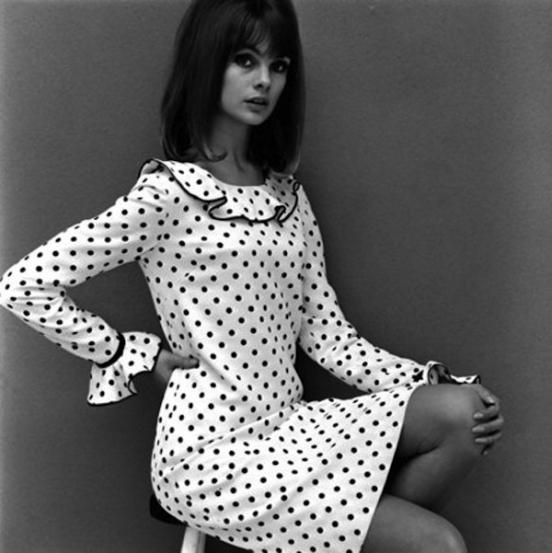 Shrimpton gained international fame thanks to the photographer to David Bailey, with whom they have been together for four years. Faced with Shrimpton, Bailey even threw his wife, who was at that time on the ninth month of pregnancy. It was he who made the first pictures of a young Jin, and then they appeared on the cover of British Vogue.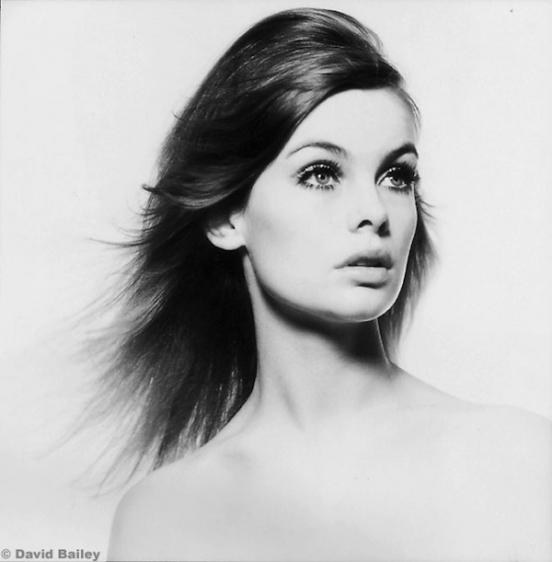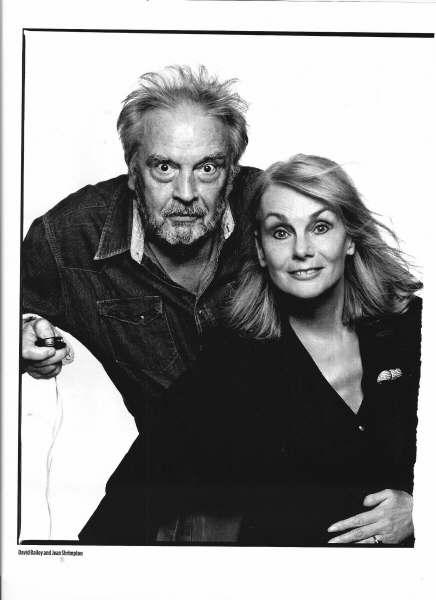 It is possible that, if not met with Bailey, Shrimpton and advertised to corn as it was at the beginning of her career. However, his impulses were not disinterested as photos Shrimpton Bailey helped achieve considerable success in his own career.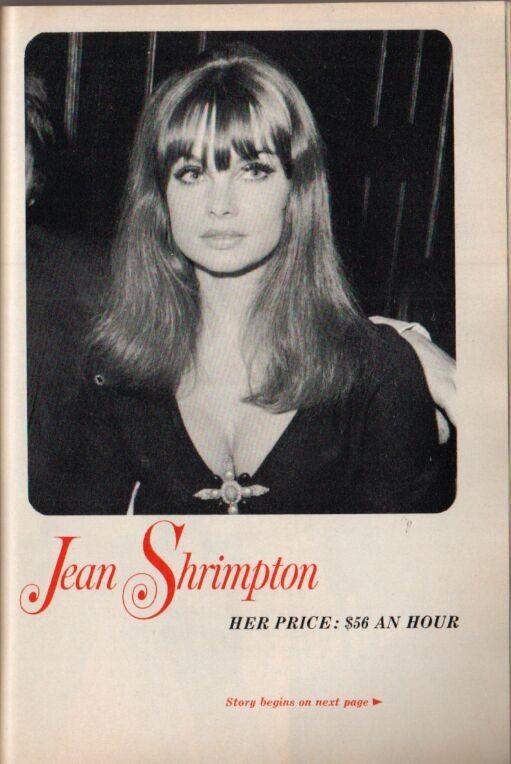 Here's how Bailey remembers his first meeting with Gene:
When I saw it, my first thought was a terrific woman. It was a modern type of beauty, which reacted men, women, reacted all ... Besides, she was able to work when facing the camera stood Jean, it was not necessary that either reshoot, she did everything perfectly. As for her own style, then, oddly enough, it simply was not. She hated to dress up. Usually she wore a knitted skirt (and knitting their own), woolen socks up to the knees, old sweaters. She was only 5 evening dresses ...
The very same model is not considered herself a beauty:
If I wash off makeup, I'll just terrible.
In life Shrimpton had a meeting with another photographer - Michael Cox, with whom they were married in 1979, when Jean was in the fourth month of pregnancy. The couple had a son.
This year the BBC announced a film about the history of relations between Bailey and Shrimpton. It was reported that a young model will play Karen Gillan. Shrimpton's career lasted until 1972, then it was gone before the end of the 80's, but David Bailey Jean persuaded to withdraw in advertising hair dye. However, the triumphant return did not work: the dazzling beauty has become a mere shadow.