As usual, one of the most anticipated fashion shows of Paris Fashion Week show was Jean Paul Gaultier Fall-Winter 2013-2014. And the designer, without a doubt, managed to surprise the fashion community. Paris had expected to see in his new fall collection usual sexy, but instead, the audience was shown tightly buttoned jackets and coats, colorful ponchos, who hid all the sensual curves of the female body, and modest dresses with long sleeves. Only translucent chiffon maxi skirt steel hint of ordinary hooliganism Gautier, he suggests wearing leather jackets, leather jackets. Something like feminine punk rock.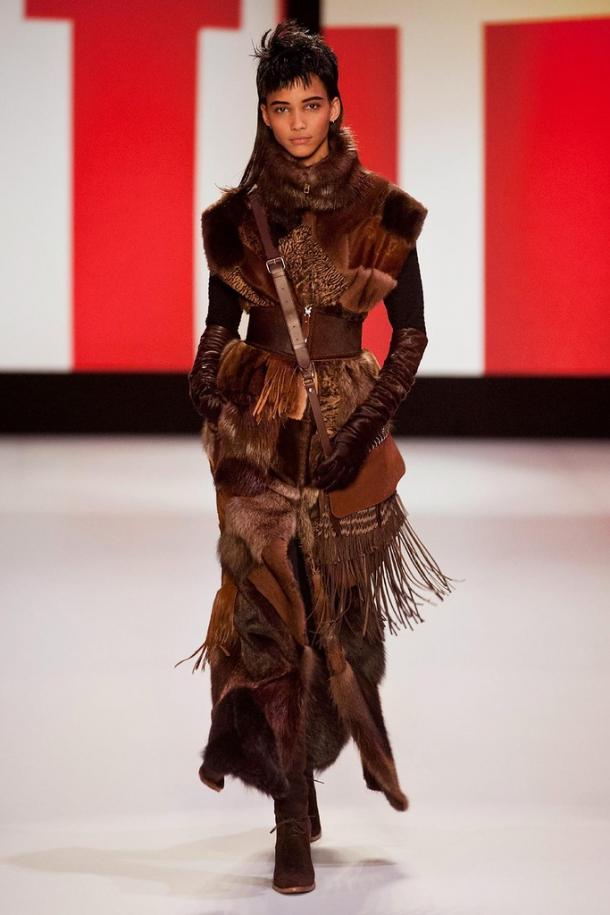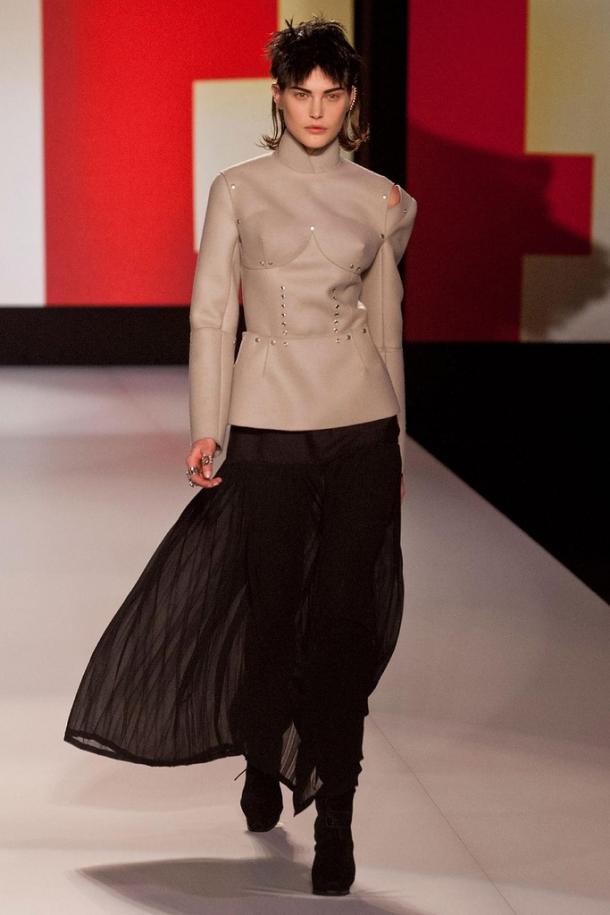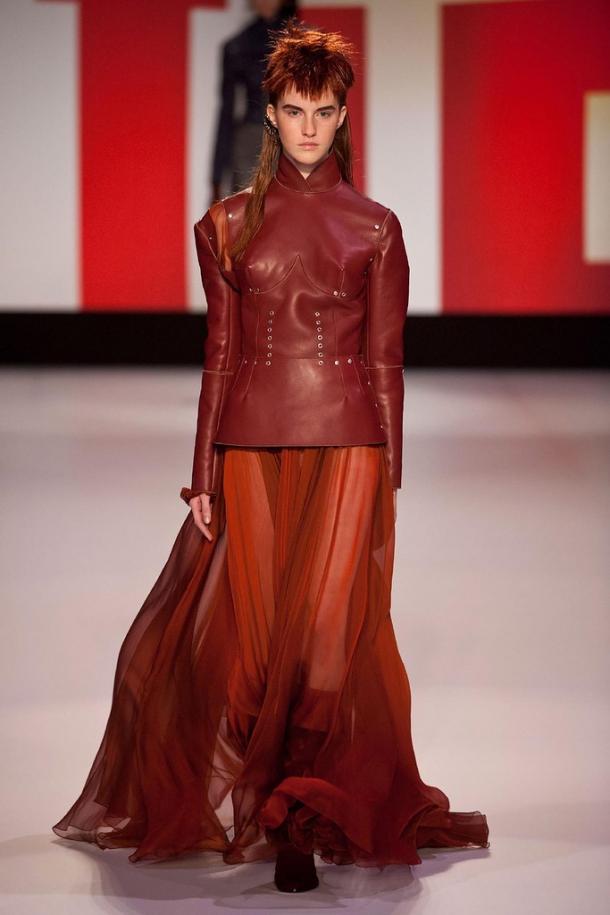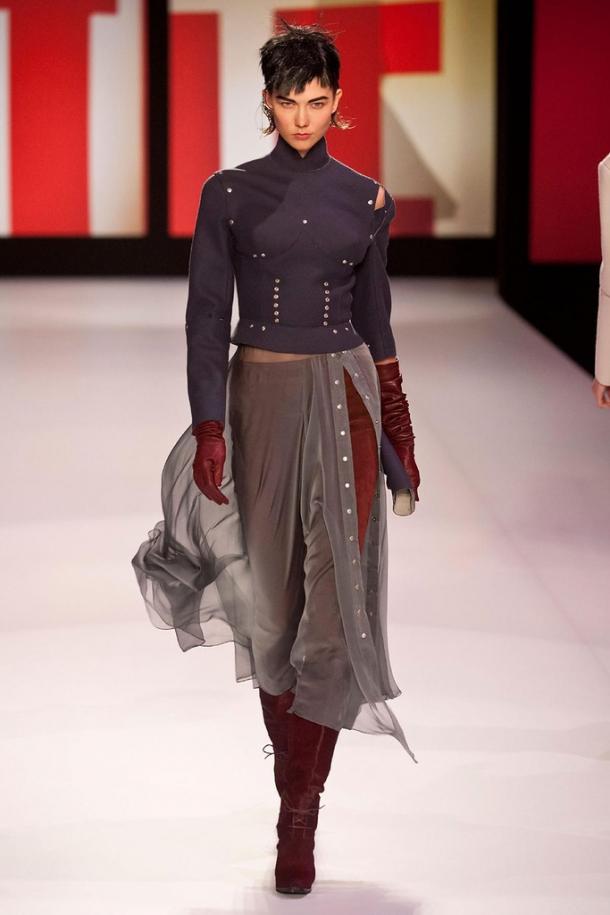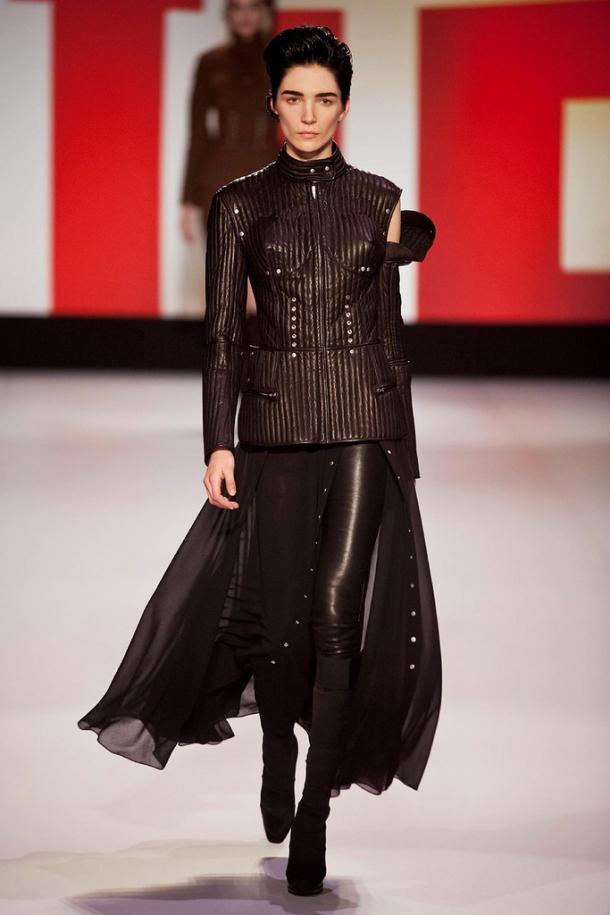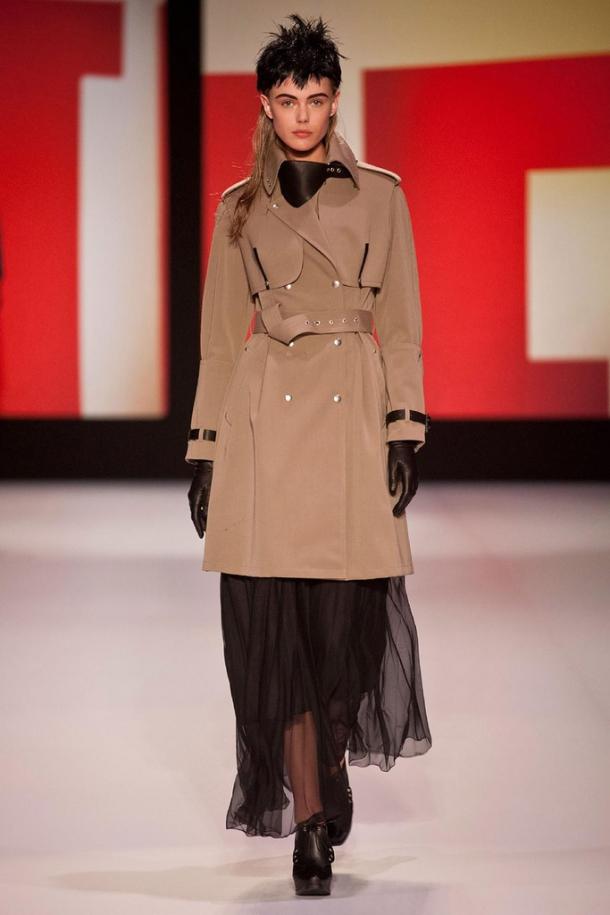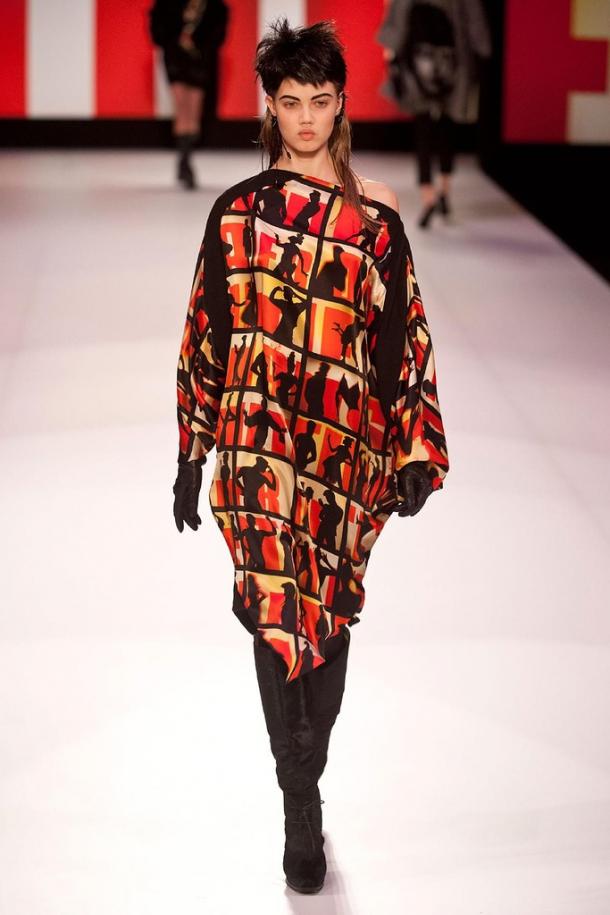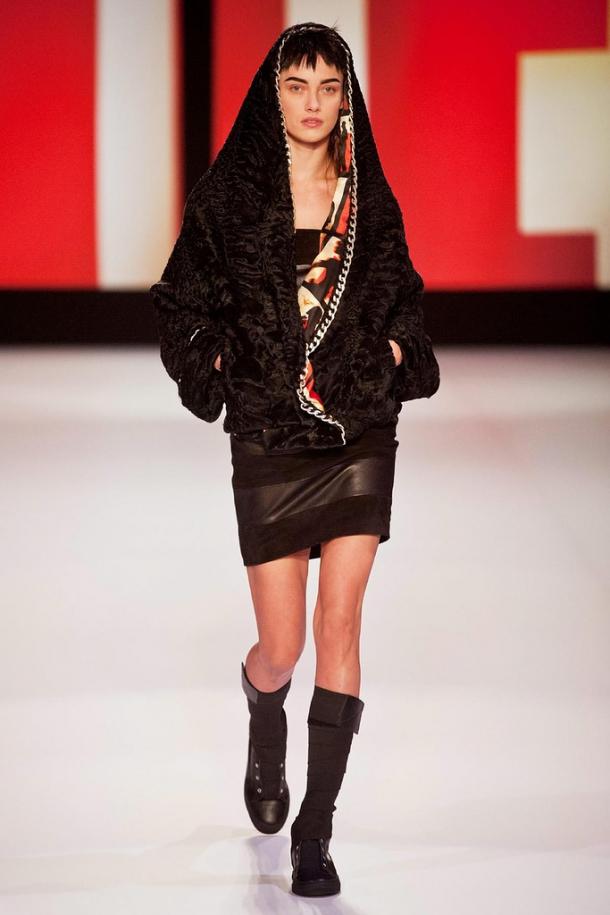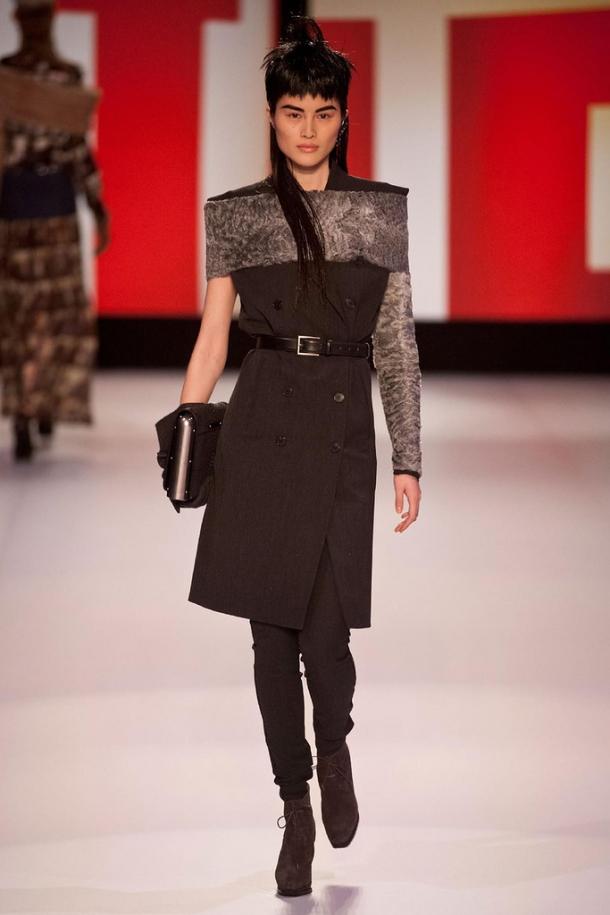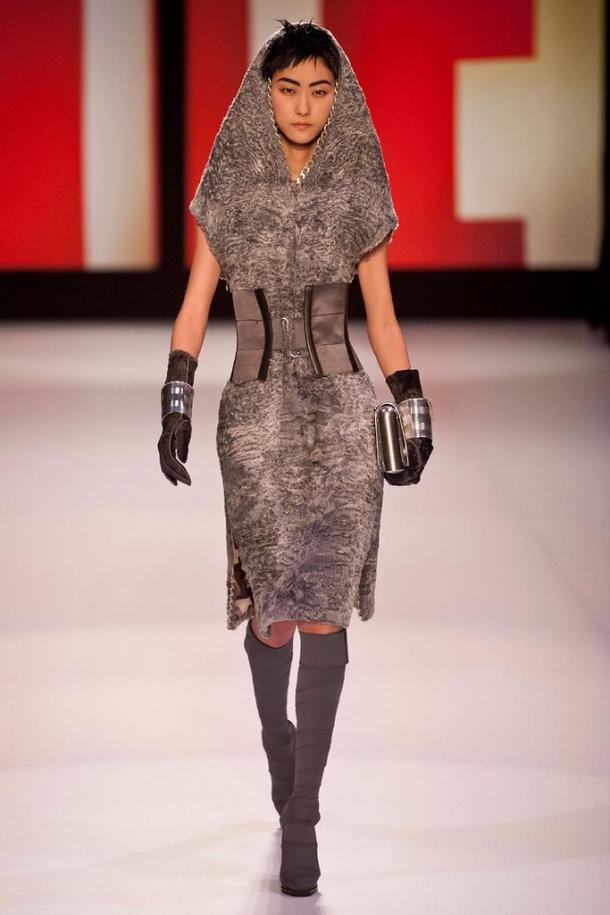 Jean-Paul Gaultier at this time clothed his models, who were a minimum of makeup and short hair, in costumes with a metal overflow, form-fitting dresses and voluminous sweater and tight pants-pipes. As you can see, there is no usual provocation. The collection turned out to be emphasized strict, low-key and practical.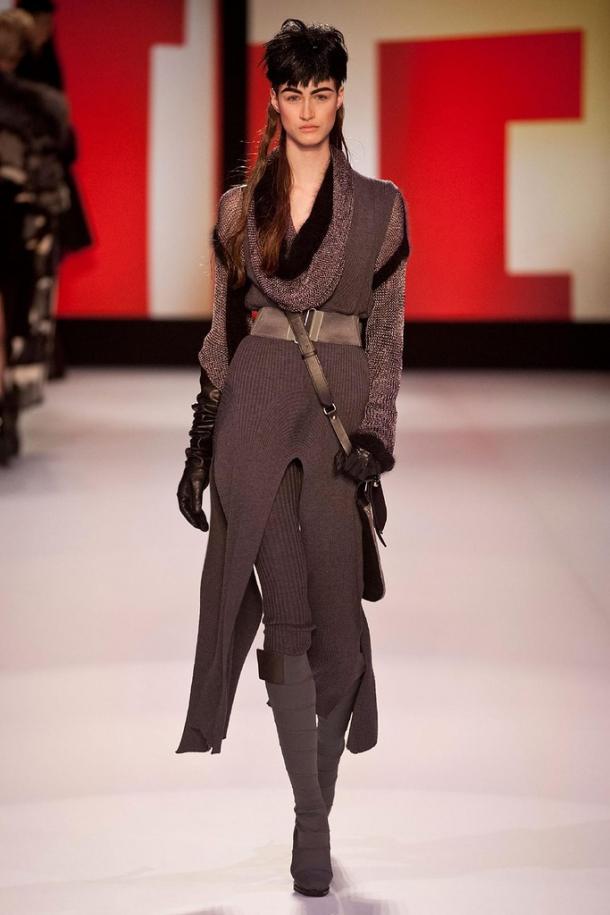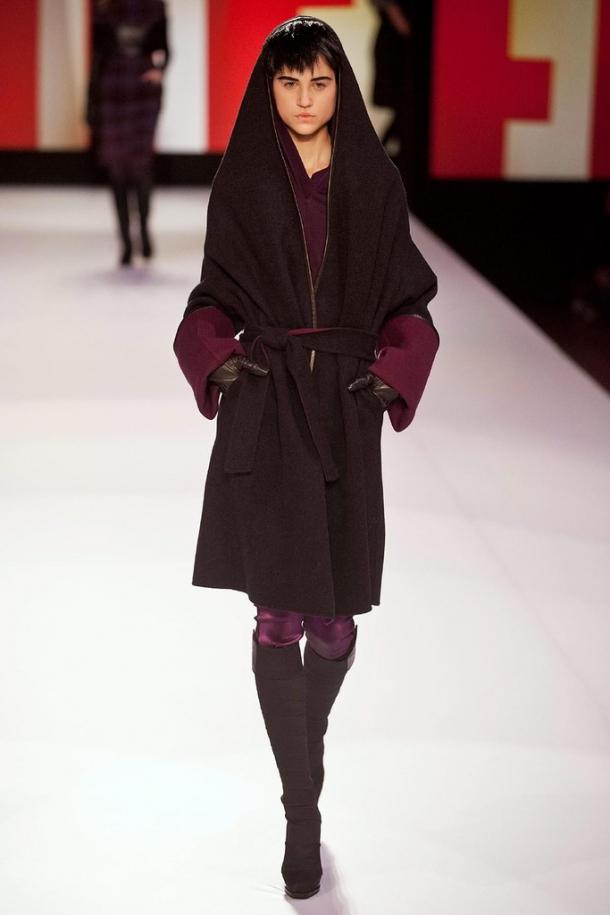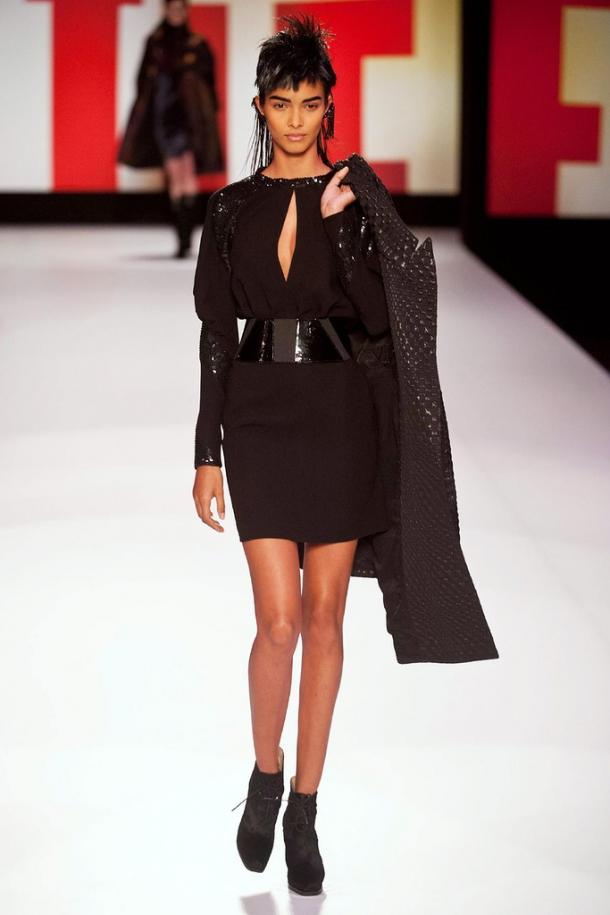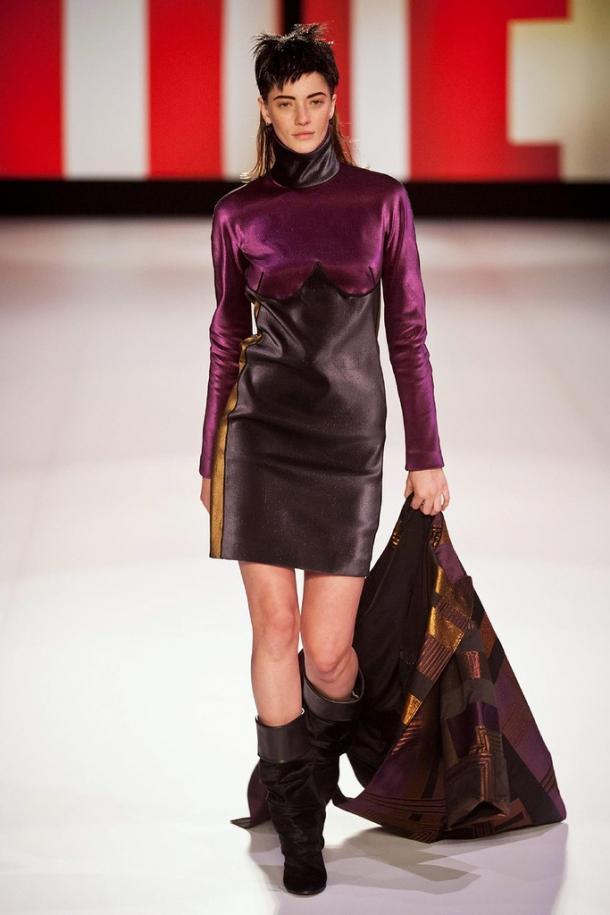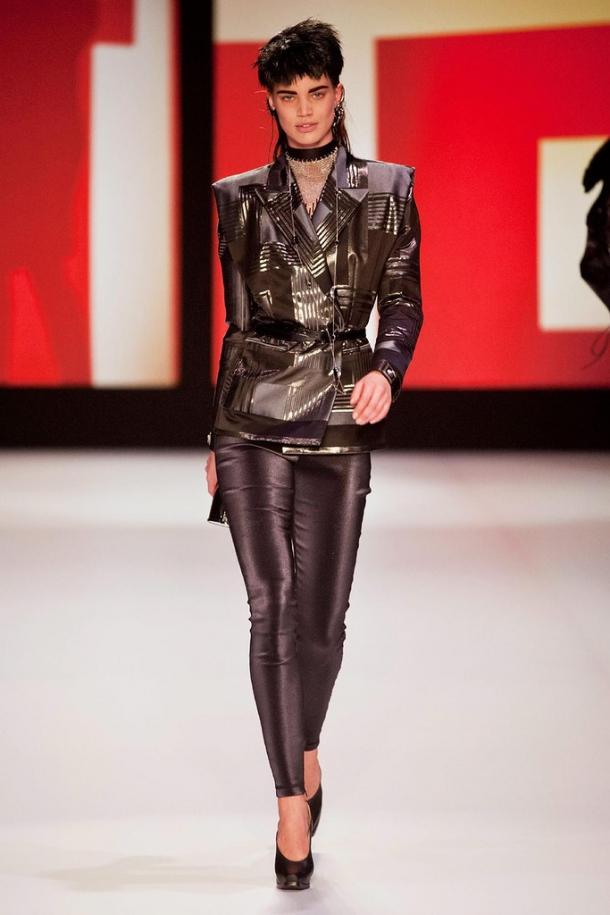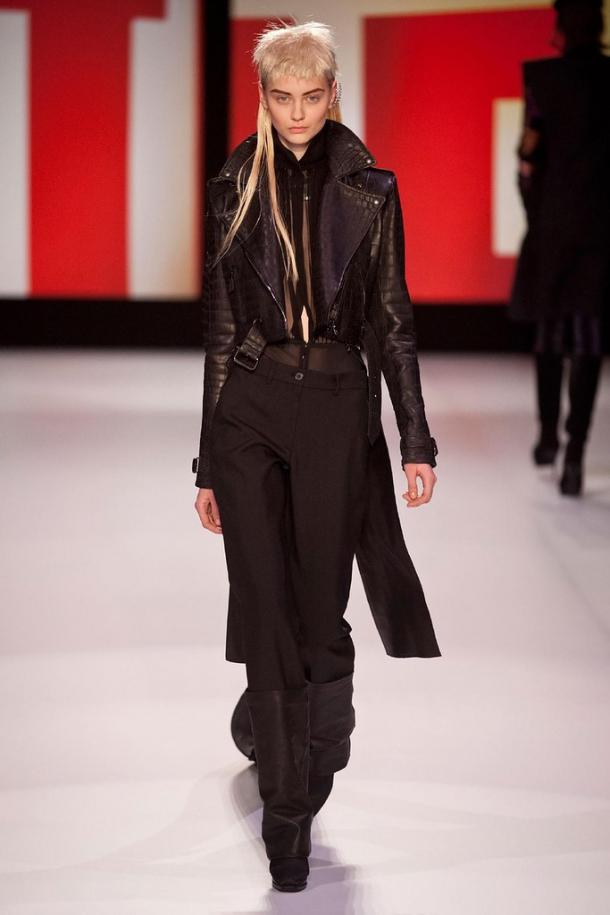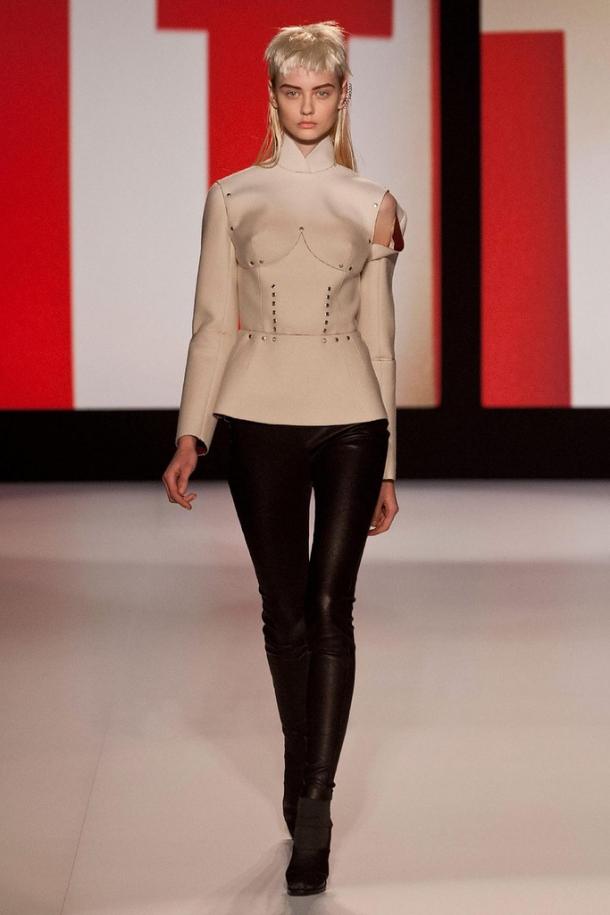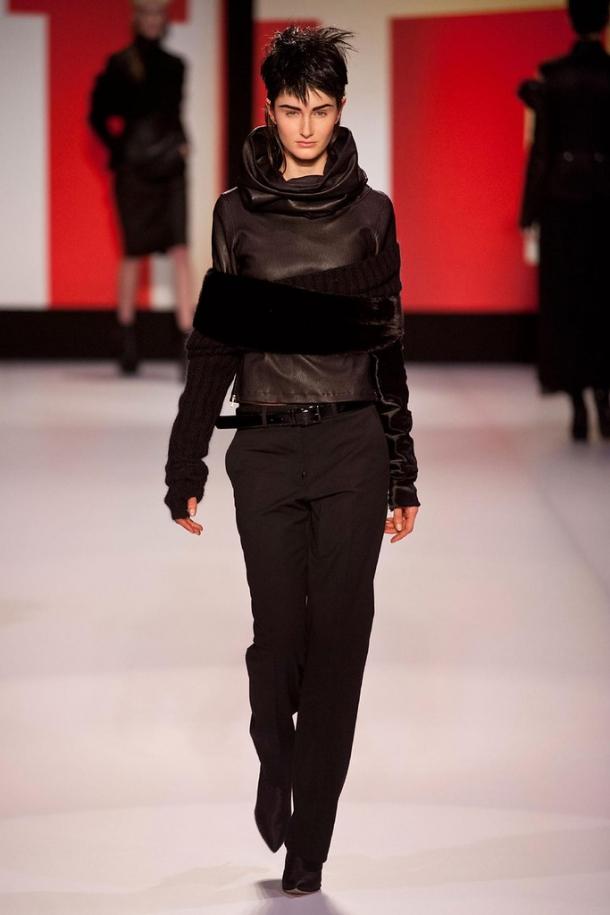 The color palette was performed in the "classical" scheme - apart from black, gray and white, it also could be seen pistachio, brick-red, aubergine and pink-beige tones.
Easy recovery make prints: silhouettes of dancing girls of the same type is diluted enough bows. And, of course, following the example of their colleagues, Gauthier presented and items of fur. Beyond the usual jackets and coats, he suggested trousers and skirts trimmed with fox.