Ed Westwick's ex-girlfriend and star of TV series "Gossip Girl" Jessica Szohr in mid-2010 appeared on the show «Regis & Kelly» in a simple and convenient way with ethnic motifs. Platform sandals with woven leather and tassels at the top of Jessica bought in Topshop. On the site, the source told us that all the couples that year are already sold out.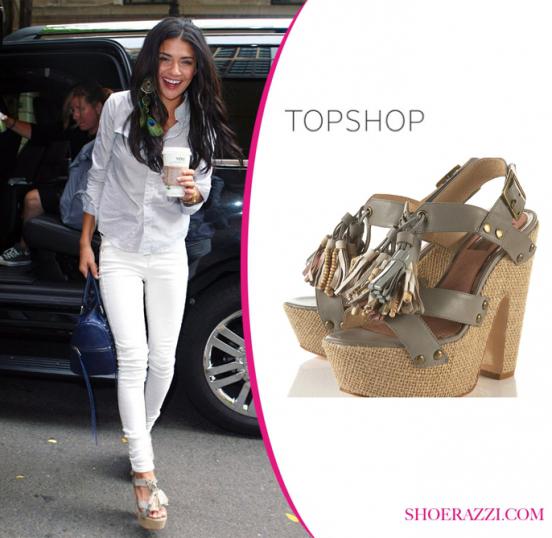 Sexy image of burning brunette complemented quite well, a little fatal slippers Stuart Weitzman Bolay. These suede shoes with an open promenade I do not like one - a platform. However centimeters of growth for Jessica not superfluous, since the height of Zor - 1.65.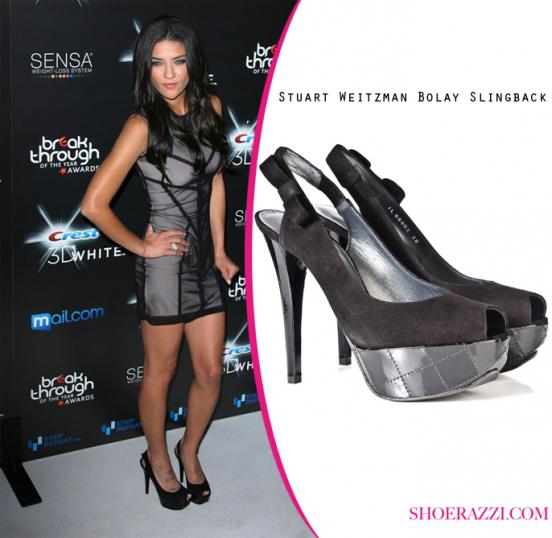 Spectacular and with a very gentle way. Leopard shoes by Christian Louboutin for 10 000, just in the subject. Many say that Jessica is like a transvestite, but I believe that if she wants to, will be the most feminine woman among the celebrities. Just the fact that she looks so specific, resembles a panther. A sort of vamp, vamp too.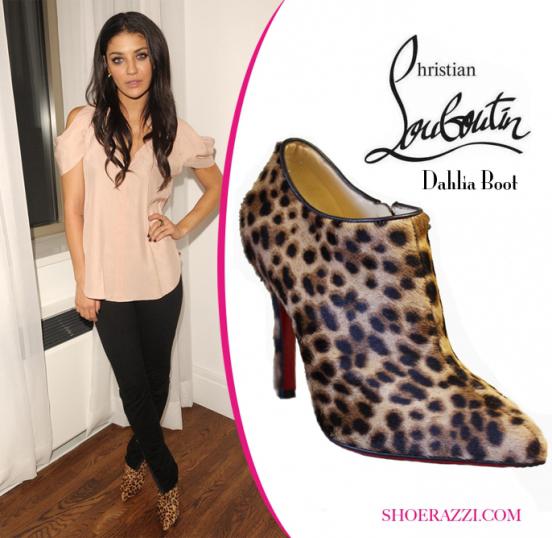 At a private dinner hosted by Audi during the «Super Bowl XLV» Jessica showed a brand new black dress on one shoulder and a golden classic boats from Sergio Rossi. I have this image of cute, moreover, it is decorated with a dazzling smile Zor.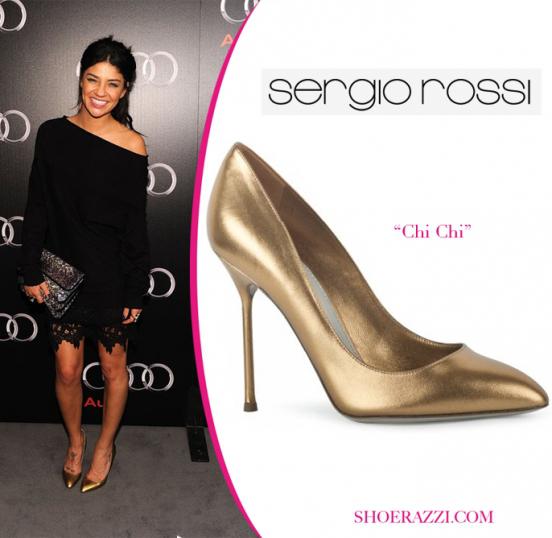 Starting spirits Jimmy Choo was not without the participation of Jessica Szohr, who, holding a bottle, and shows us the excellent shoes with open beak on Jimmy. Black satin shoes decorated with beautiful bow behind.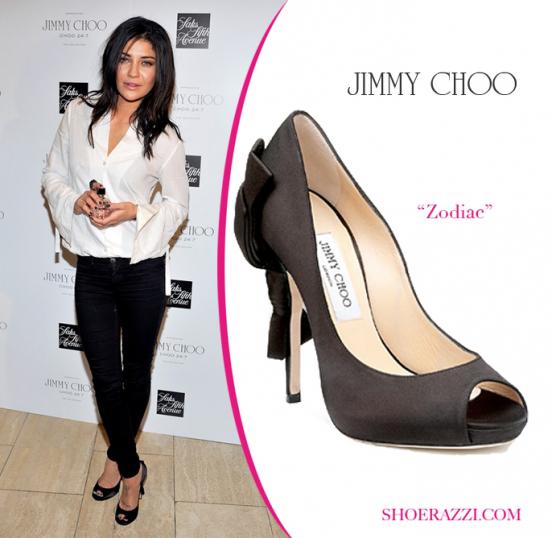 Bright red shoes with 12.5-inch heels from Jimmy Choo Jessica put on «Chris Benz Fall 2011 show». The price of such shoes is 9 000 rubles, so they can buy anyone.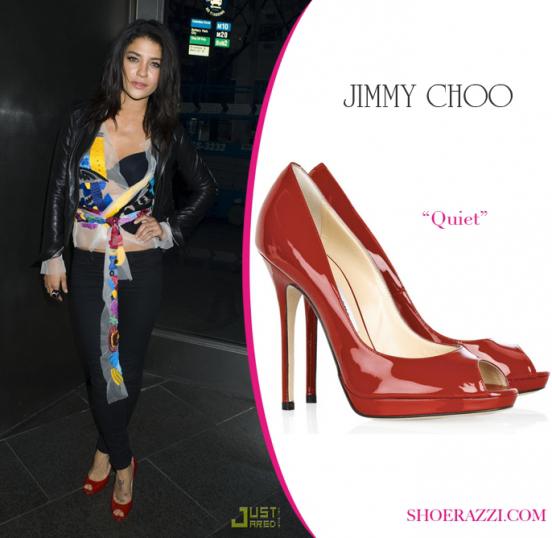 Beautiful shoes Wedge actress showed the party «Montblanc» in 2011. This shoe designer Alejandro Ingelmo, of course, is not as well known as Christian Louboutin, Jimmy Choo and Brian Atwood, but a couple of the right of the spring 2011 collection I really liked.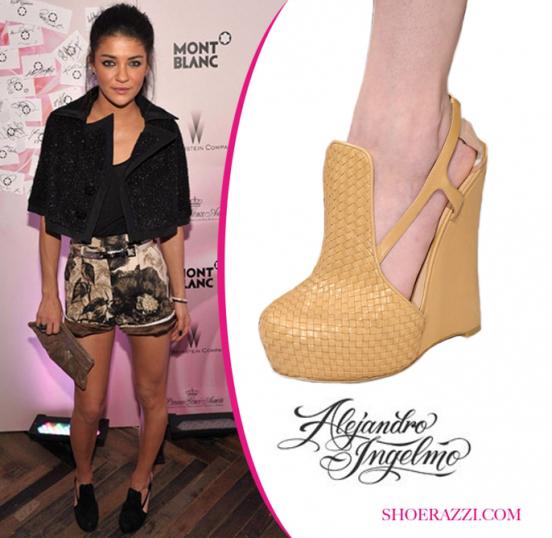 Classic patent leather shoes with red soles of Christian Louboutin models «Banana» - one of the most popular among celebrities obuvok. They put Jessica «Jaguar XJ Driving Experience».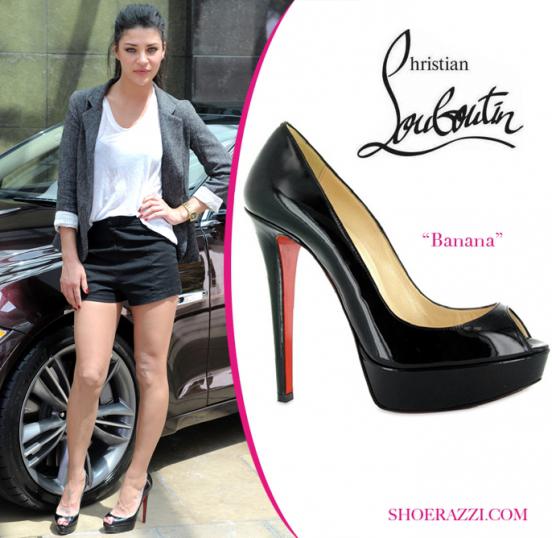 Of 15 000 rubles and you will be able to flaunt such shoes from Valentino on the streets of their city. A recent image of Jessica on «Rodeo Drive» in my opinion it is not very suitable, but a bow decorated with rivets shoes very, very good.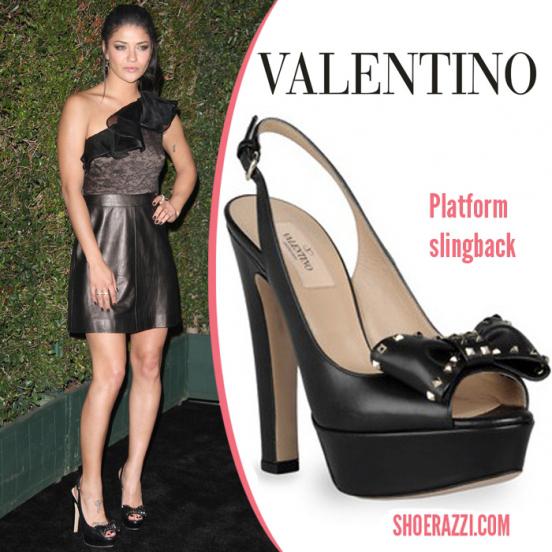 Stable and nice snakeskin shoes from Sergio Rossi Jessica put on an event with a long name «PepsiCo Super Bowl Weekend Kickoff Party». Shoes are good, but the dress does not suit anywhere.