The problem of choosing between straight and wavy curls becomes for many of us in the daily struggle. Owners lovely curls try to iron them to a glossy shine, and girls with straight hair try to "catch the wave". Celebrities do not bother about it and easily change their image, so as not to get bored and do not give yourself bored to his fans. I propose to assess the star transformation and choose which of the images - with straight or curly hair - more suited each of fashionistas.
What only the style and color of hair, Rihanna did not appear in public. Now the singer stopped to bright red hair, turning them into something fun mop of curls, the laying with straight hair. My choice in favor of the long straight hair, because, firstly, I do not really like the lush curls African style, and secondly, on the straight hair more visible color.
Fans were shocked when Taylor Swift straightened his trademark waves. In my opinion, the curls are more suited to the image of country singer, so I opt for wavy hair.
Hard to imagine Sarah Jessica Parker without her signature curls, so I vote for them!
I like Nicole Kidman and curly and straight hair, but only in the form of blonde - with red small kudryashkmi that the actress wore in the beginning of his career, Nicole looks rustic.
And here is the perfect option!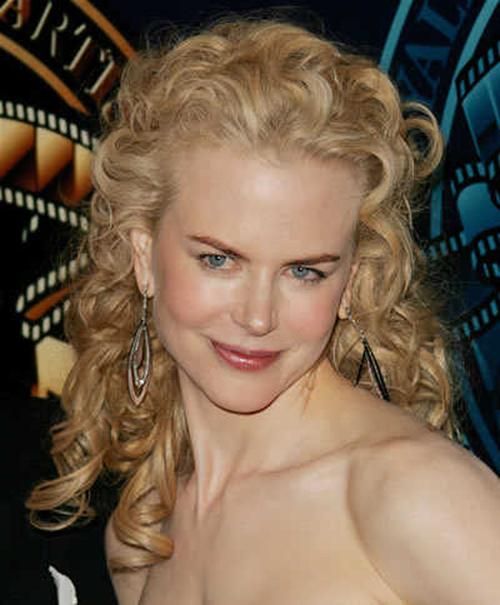 I never liked the casual hairstyle Shakira in the form of wavy hair Pushan, despite the fact that they are perfectly suited to the scenic image of the singer. And yet, I prefer to see the singer (though rarely) with straight shiny curls - with them it looks very elegant.
I've always liked a lot more spiral curls Beyonce than her straightened hair ...
... But not that inspires a new hairstyle, which the singer is now.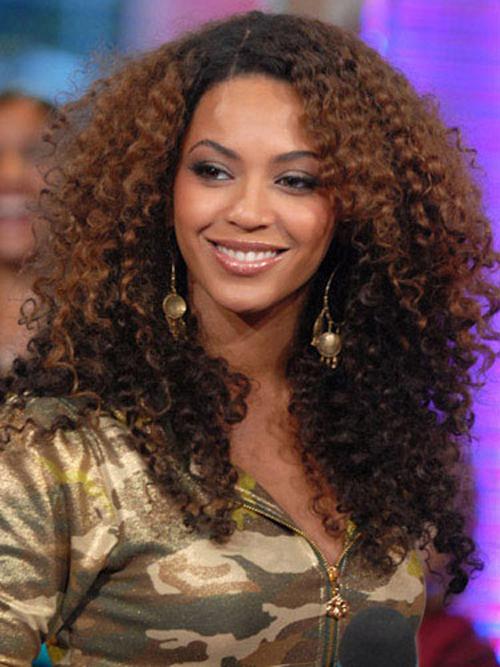 Jessica Szohr first appeared in "Gossip Girl" with curly hair and me ... they just do not like them. In my opinion, no longer a girl go straight hair, recycled at the end - they give it elegance and class.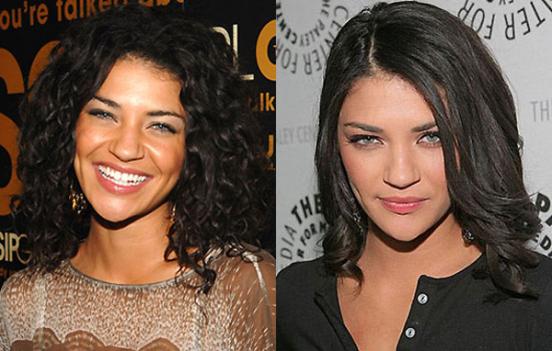 It is no secret that the straight shiny hair create a simple, elegant way. This is particularly noticeable in the case of Alicia Keys: a true lady with straight hair and a neighbor girl with the curls. My vote in favor of a true lady.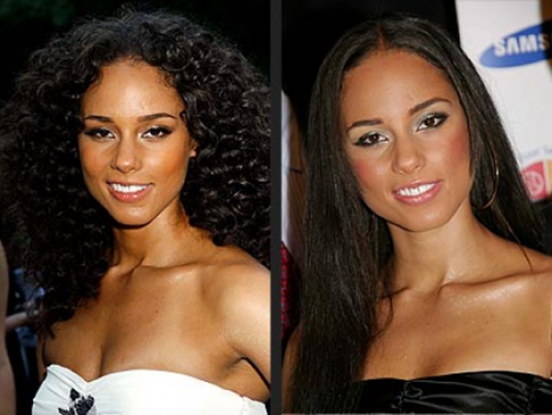 Rachel Weisz, who recently married Daniel Craig, is not often seen with straight hair - Actress usually curl her dark hair in a natural big curls. It's hard to choose just one thing, in my opinion, Rachel looks great with any hair style.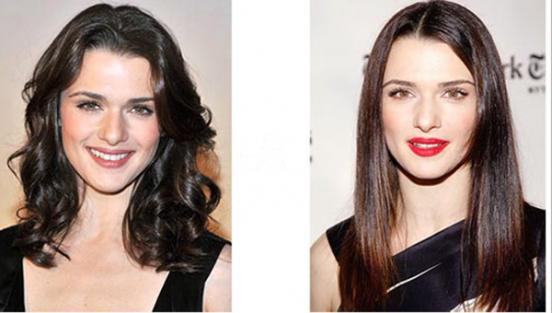 Hair - a great pride and diva Jennifer Lopez knows how to present yourself in a favorable light, whether shiny mop of curls or glossy locks.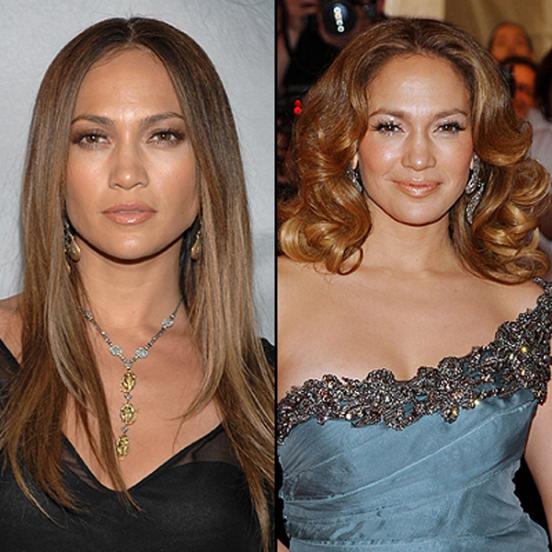 However, there are cases where Jail misses with a choice of hairstyles and creates something strange. I always thought that the volume does not happen much. It turns out there ...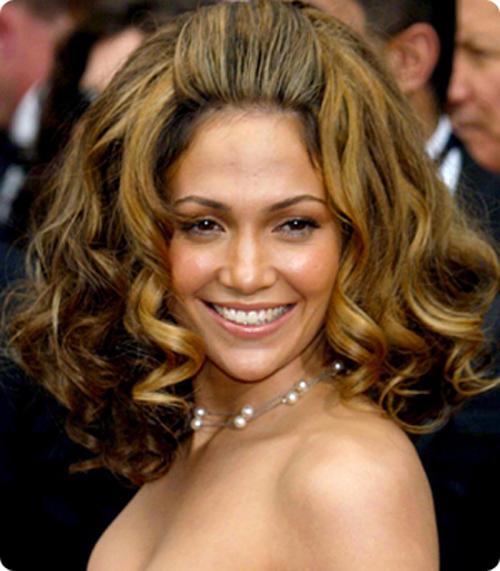 With straight hair Leona Lewis looks "like everyone else." Spiral curls - is another matter!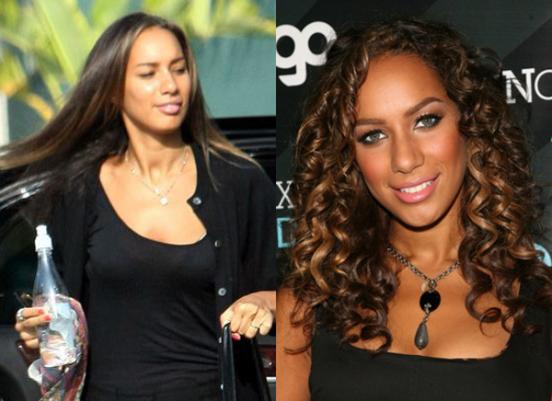 Even collected hair wavy hair Marion Cotillard looks spectacular and more natural than combed back straight strands. In addition, the complete image of a romantic curls refined French.
Actually, I really like straight hair Blake Lively, but in this case they look dull and unkempt. Yes, the red tide!
In my opinion, the perfect hairstyle Blake - it's easy wave, an intermediate option between straight and curly hair. And what kind of marks on his chest? Someone hvatanul something there ?!
My vote in favor of wavy hair. And you know why? Because the waves hide "of extension" strands.
Aishwarya Rai - the owner of the luxurious thick hair. Whatever hairstyle not chosen Bollywood star, her hair looks gorgeous. But I would have opted for curls - they give the image of Aishwarya romance and softness.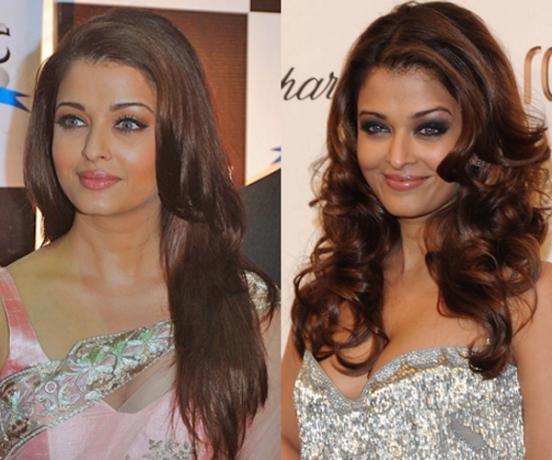 Now the future mom Jessica Alba is a stylish bob that looks good in a neatly pressed, and with natural light waves. I can not even choose which version I like more. For help!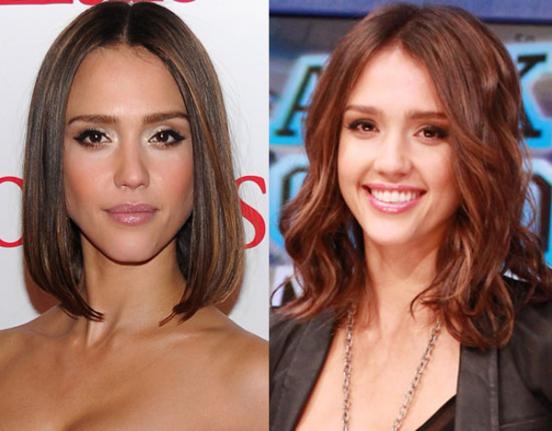 Unfortunately, Kristen Stewart can not boast the same luxurious head of hair as her character Bella, but still hair plays an important role in its image. My taste wavy hair combed back. With straight Kristen looks even casually.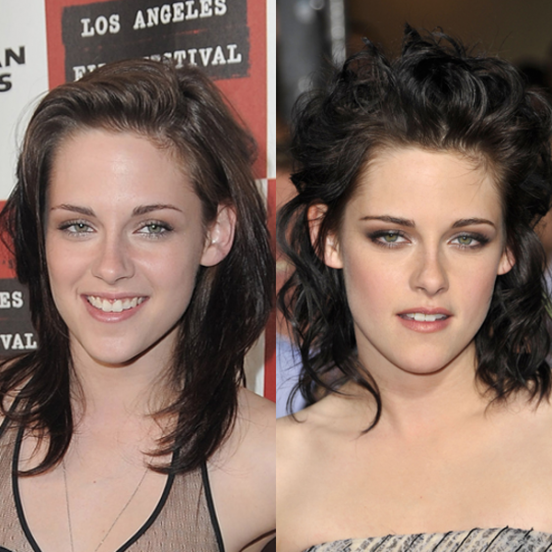 Gauri Sidibe looks much better with straight locks because tresses give her already too full face an even larger amount.