I am delighted with this trend! Massive necklace - the fastest and easiest way to create a unique and memorable way. This trend has gained relevance in the spring of this year, and still goes out of fashion. If someone else does not have at least one large, bright, fancy jewelry, it's time to buy. To the fall was not boring and cold!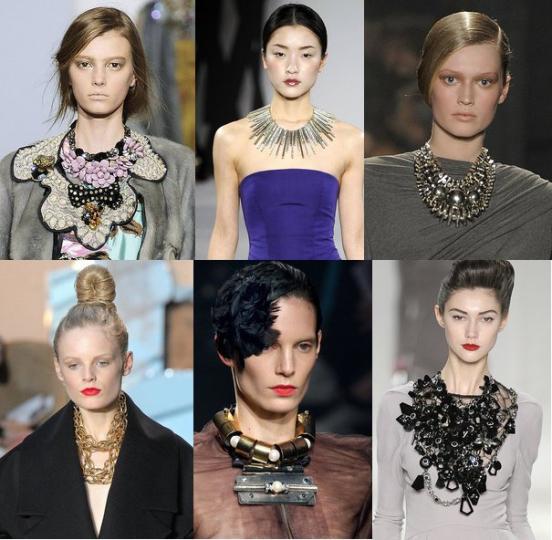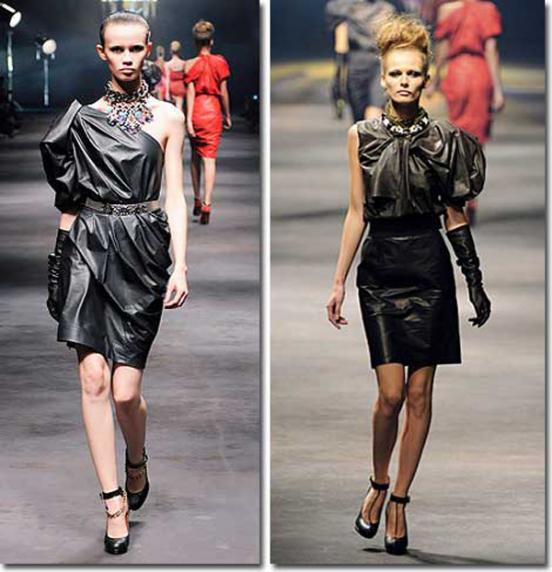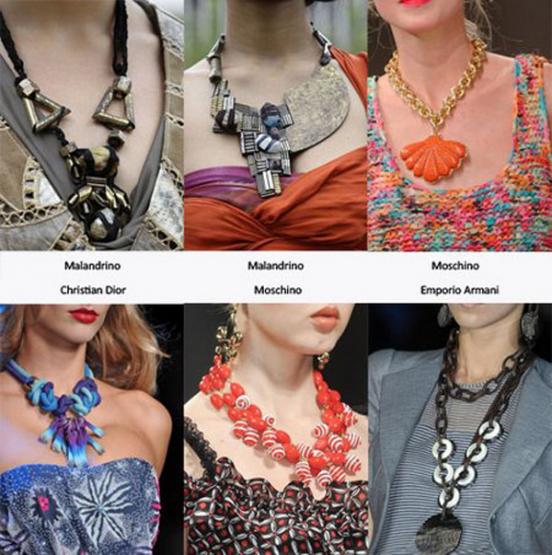 The usual dress, suit or jeans will play on the new one, combined with their massive necklace. This necklace is irreplaceable at the ceremony, but that does not mean that it should be left in the box in everyday life. Quite the contrary - bright interesting decoration can become one of the highlight, which is necessary for normal everyday outfit.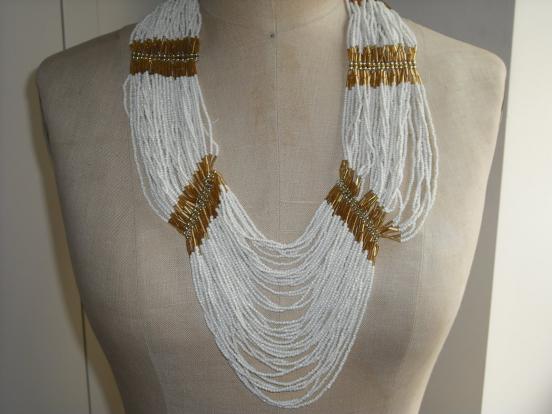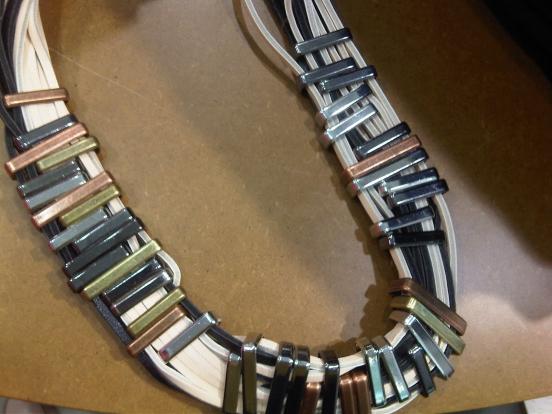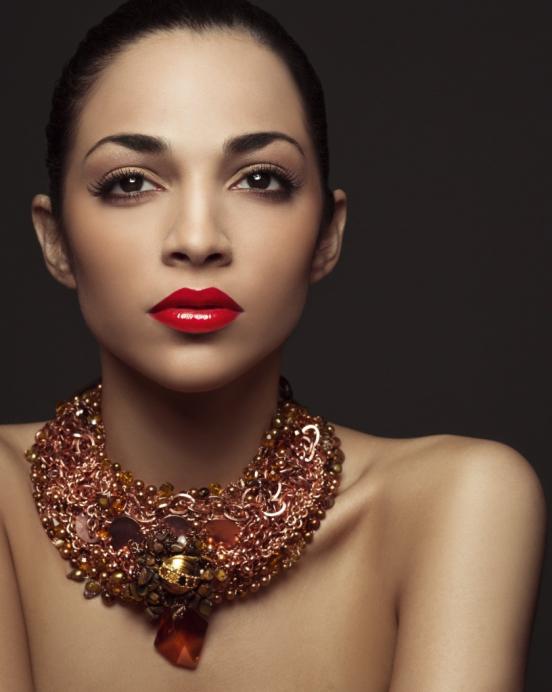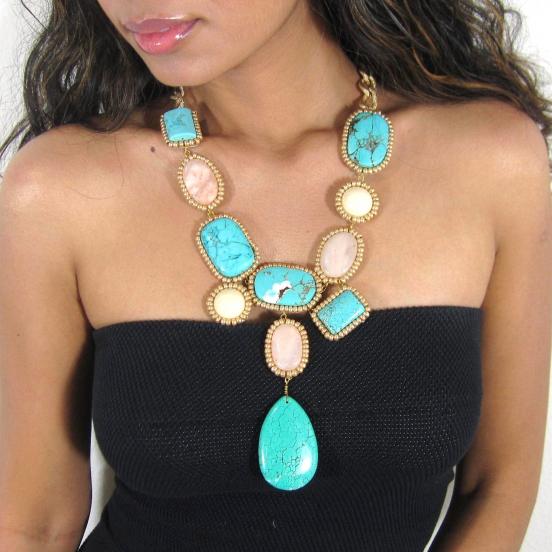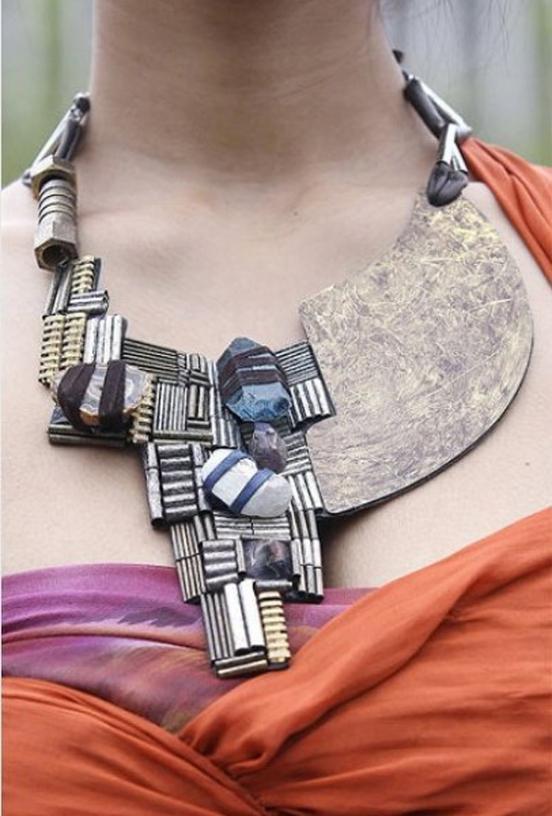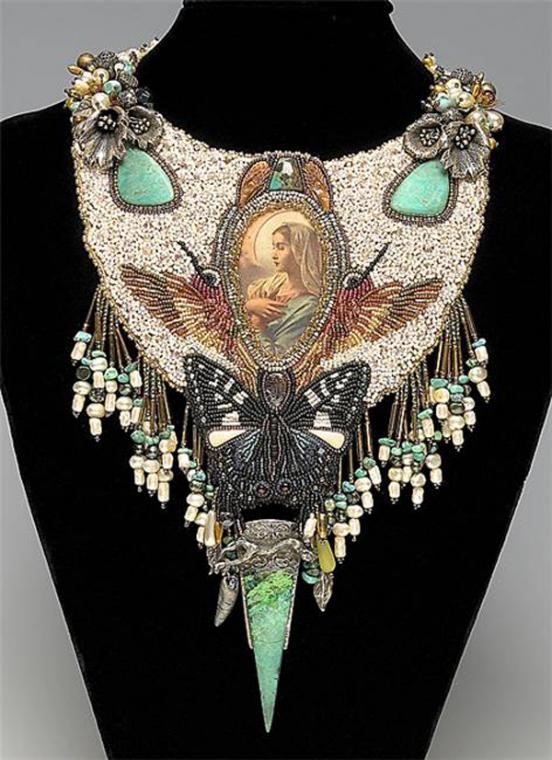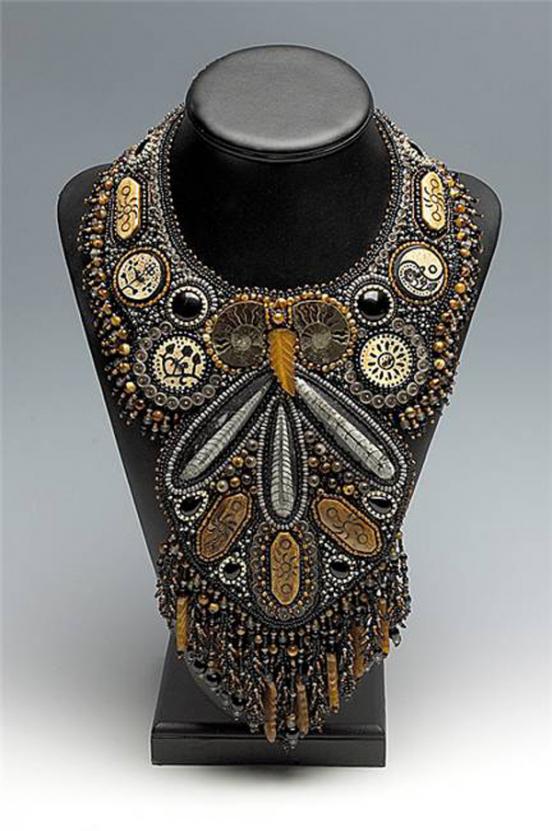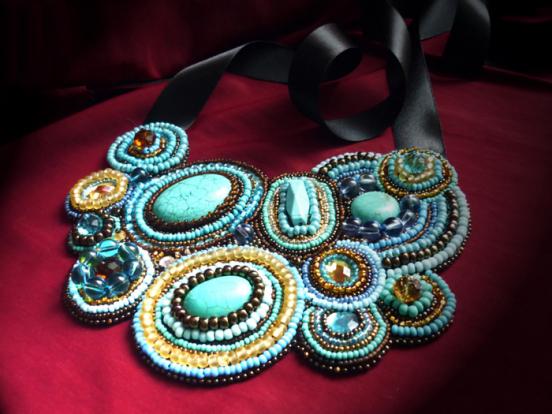 It does not matter from which to make a necklace, it can be of precious or semi-precious stones, leather, metal, plastic, beads, fabric, feathers, but of anything. The main thing - that it was a great and catchy. With this it is simply impossible to remain unnoticed.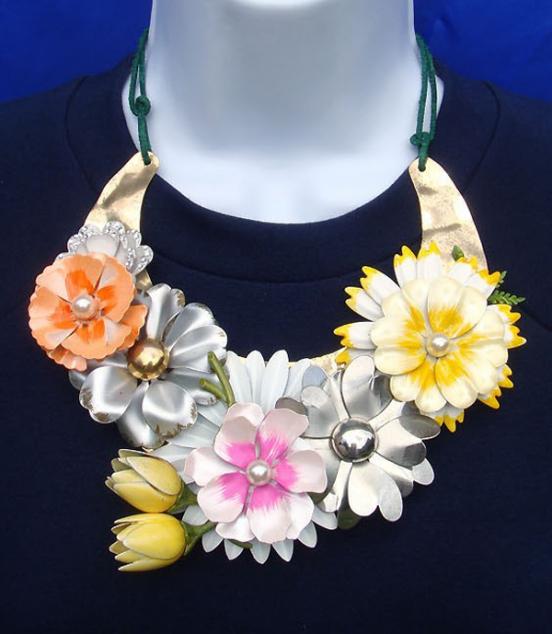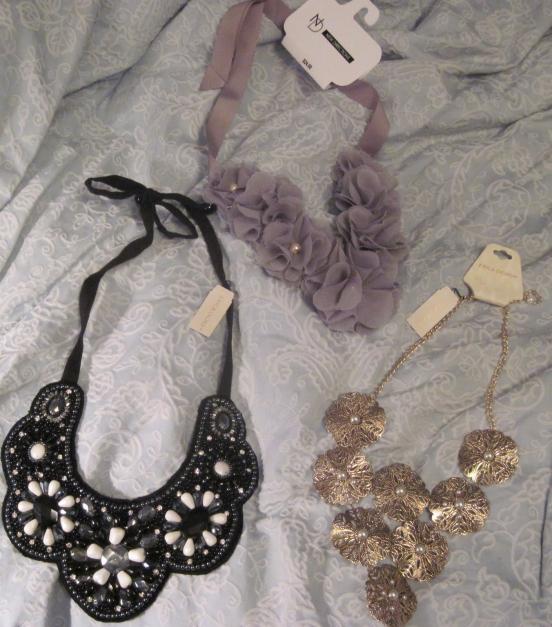 There are no limitations in what should be a necklace, but there are a few rules of how it should be worn. First of all, do not overdo it with accessories and in particular with ornaments because massive necklace - star attire and looks the star is so thorough and complete that everything else seems superfluous to its background. Sam outfit should be as simple and minimalistic - wearing a necklace with a massive original fancy dress and look at this elegant and stylish can only real guru of fashion and style icons (of which below).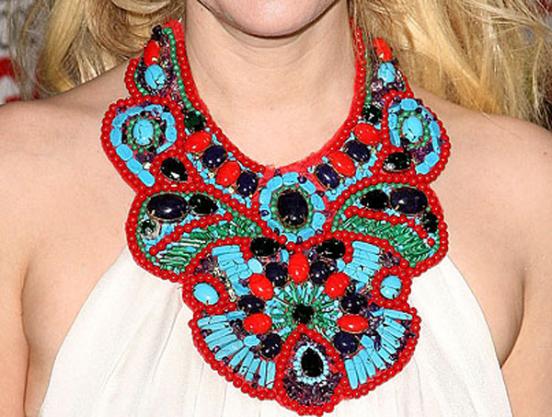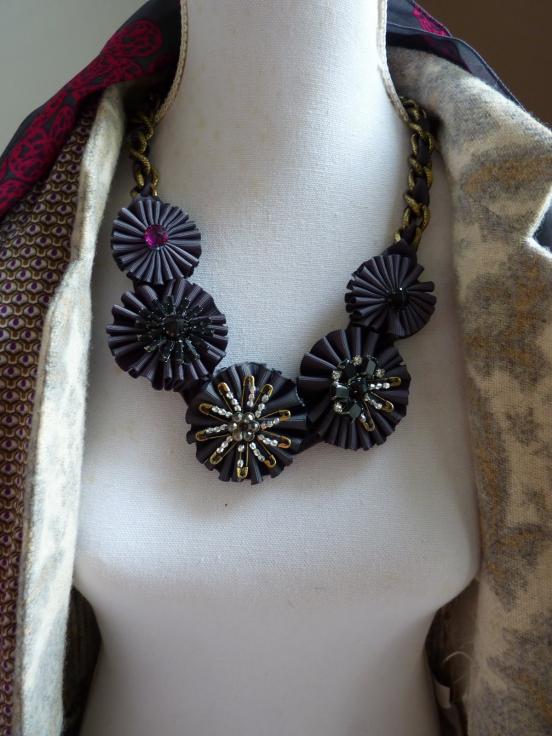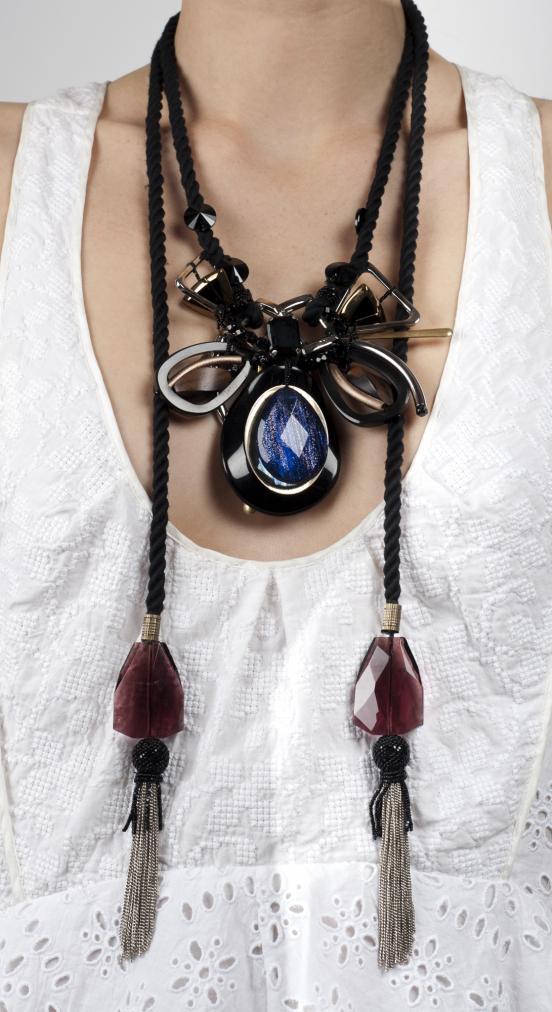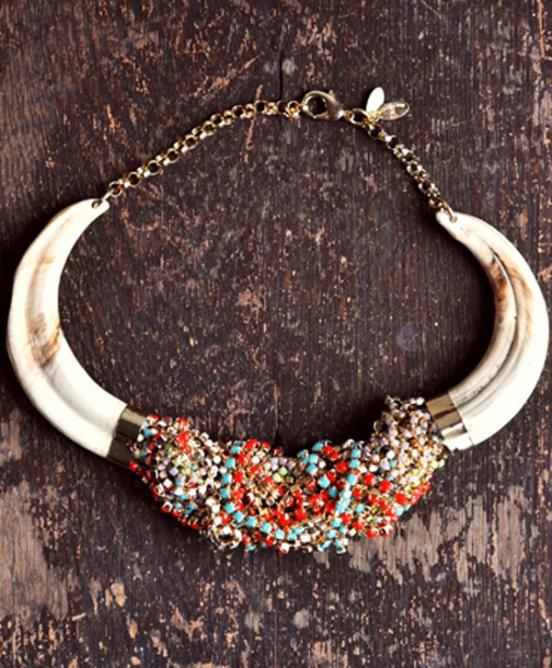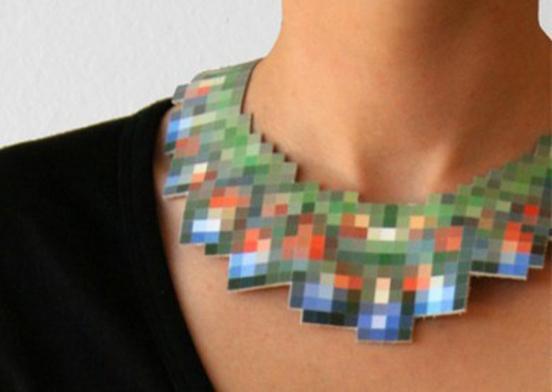 Of course, like to wear jewelry, not only at parties, but also in everyday life, requires courage to share. It can learn from recognized Queen massive necklaces, ladies and simply beautiful girl Olivia Palermo. Someone who is, and she knows a lot about big jewelry, because it simply a huge amount - in different shapes, colors and styles.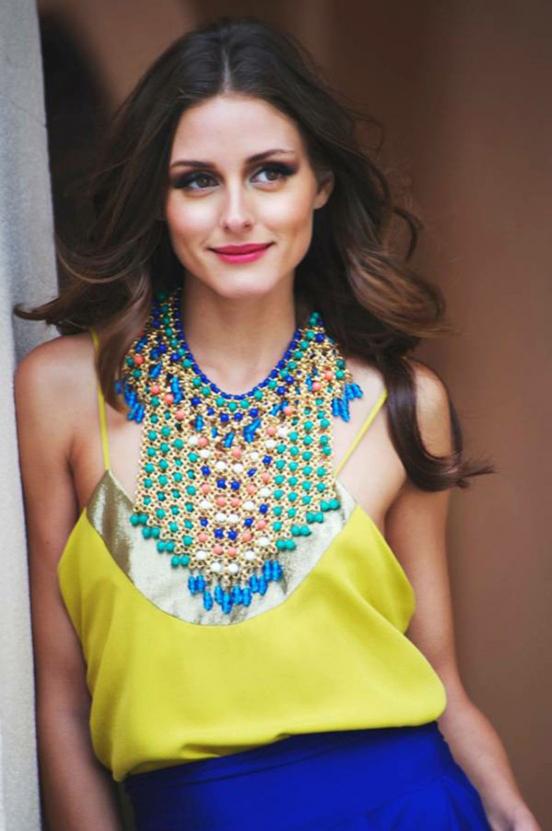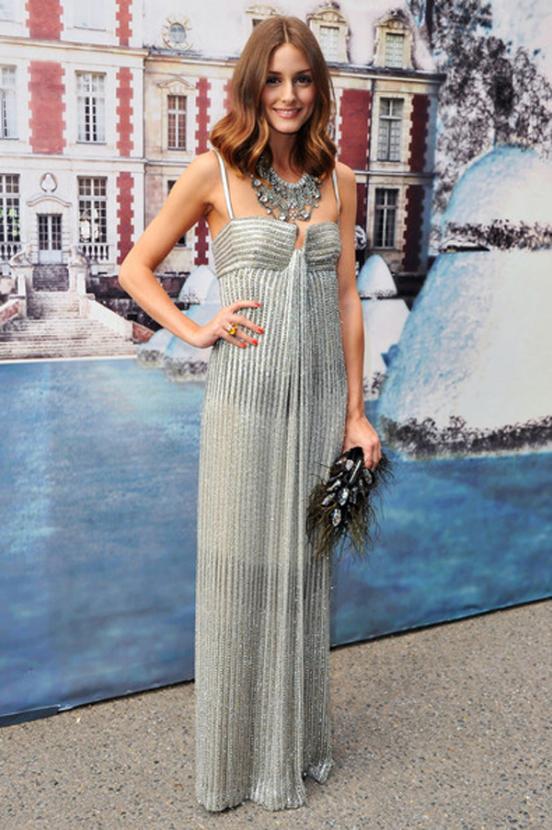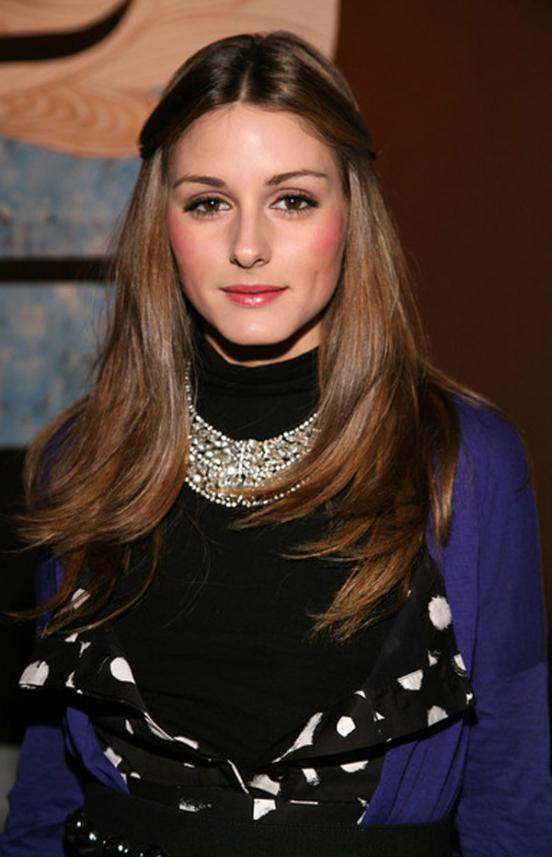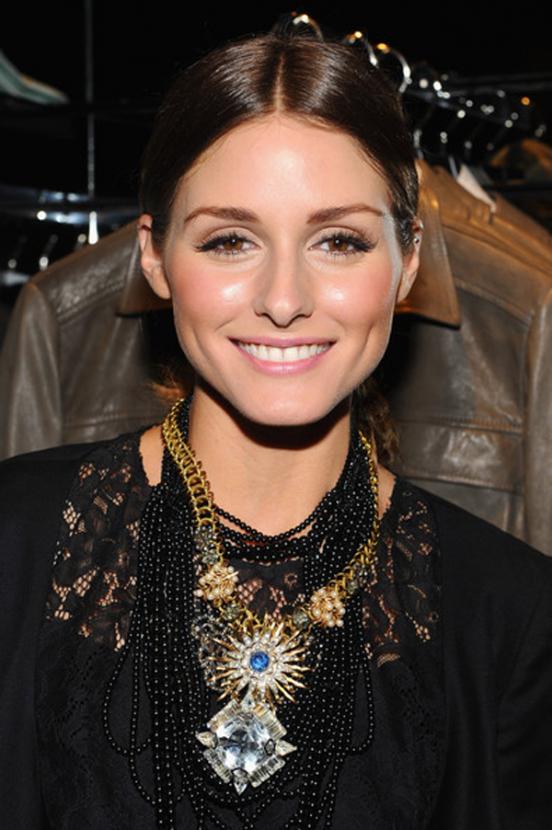 Moreover, Olivia is not only masterfully massive necklace, it also creates them. Together with the fashion brand Roberta Freymann it-girl has developed a collection of jewelry, which fully reflect her style and passion for accessories.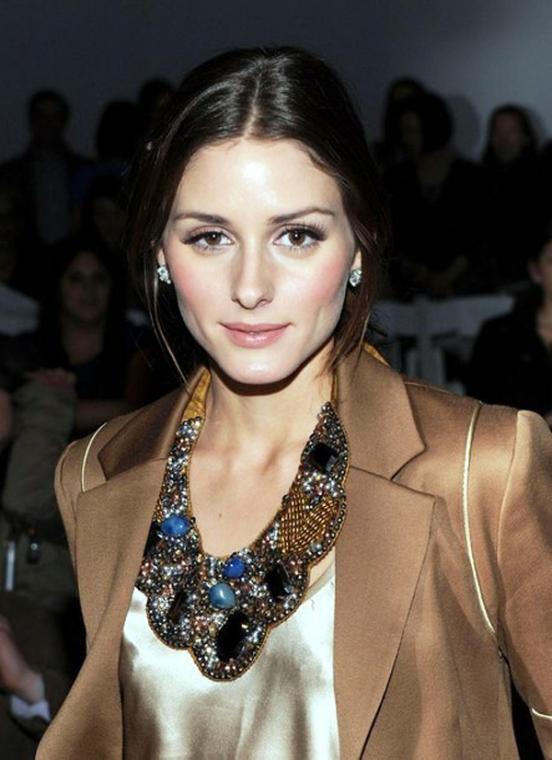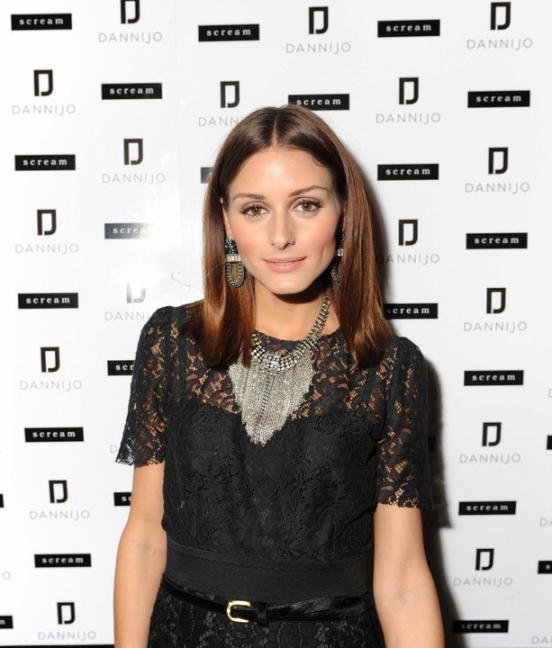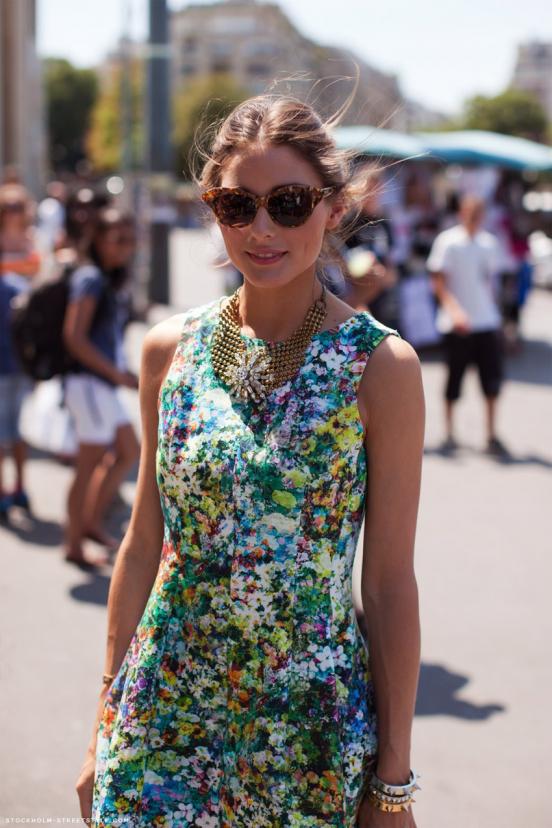 And here are two excellent examples of how to wear a necklace with a massive everyday clothing. Beige cardigan with ruffles plus a simple dark skirt and classic vest with blue stripes, complete with a large decoration in tone. in words it all seems strange, but actually looks just brilliant.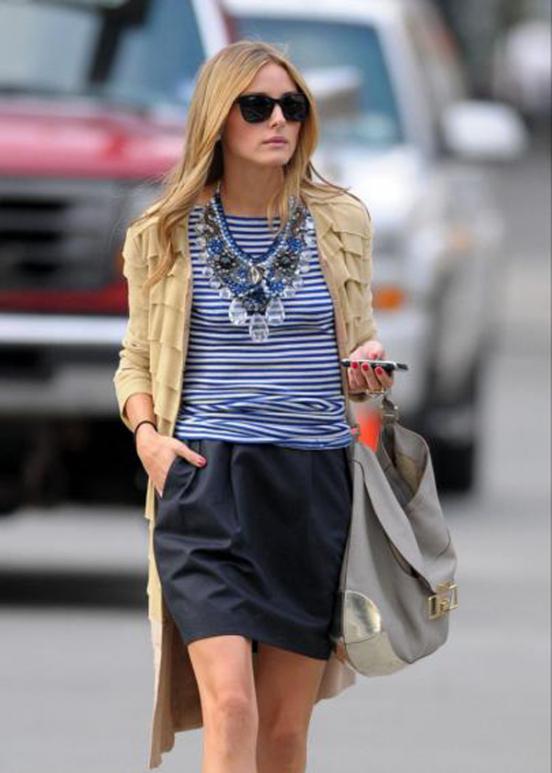 The second option - a white shirt and black shorts, what could be easier? Without necklace image would still stylish, but is unlikely to be very interesting.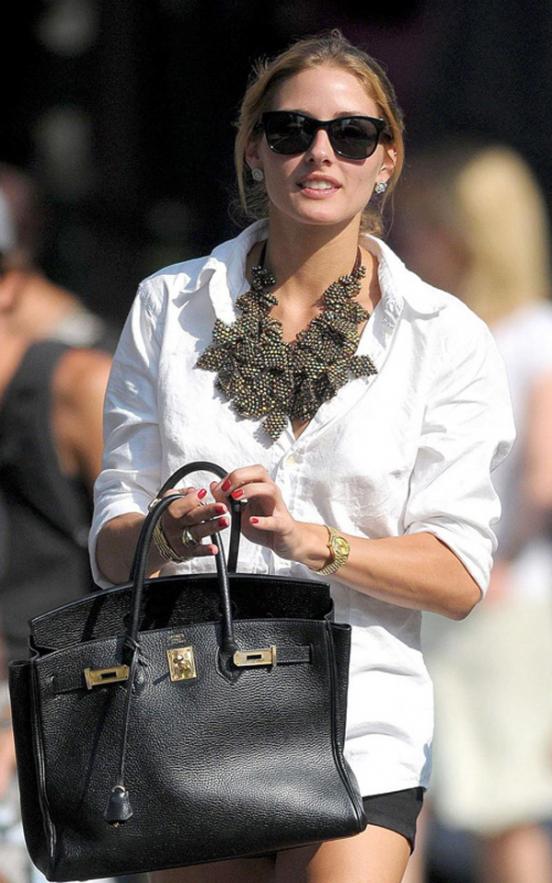 Behind Olivia Hollywood fashionista and beauty hurried to dress up in a massive necklace. For someone it turns out brilliantly, someone a little worse, but surely one - in a similar decoration, each of them looks bright and noticeable.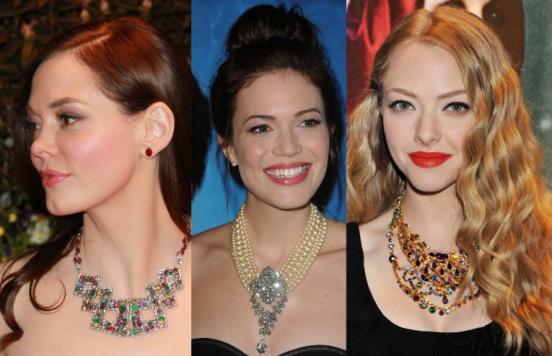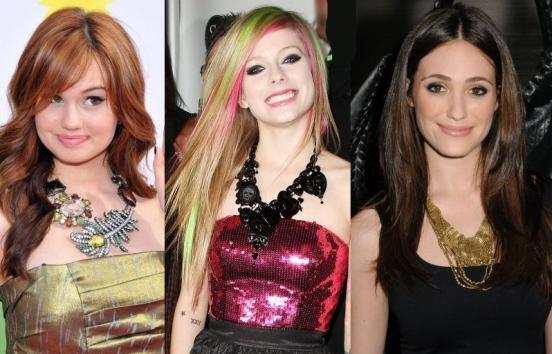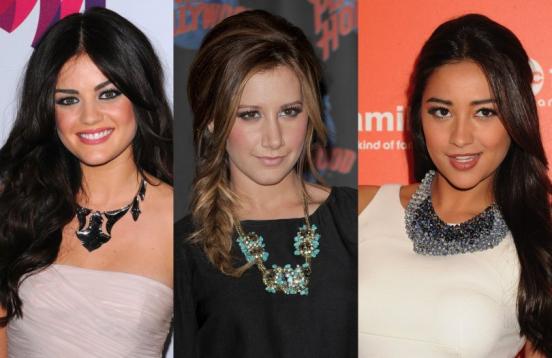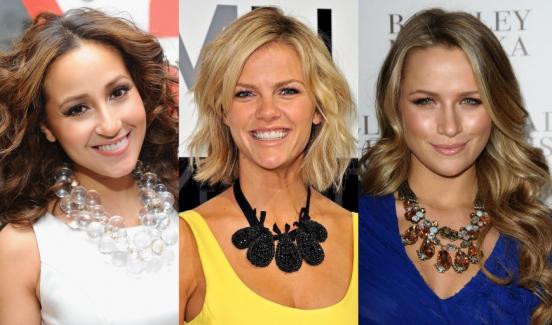 Michelle Monaghan in black and white ensemble, which was the pearl pearl necklace.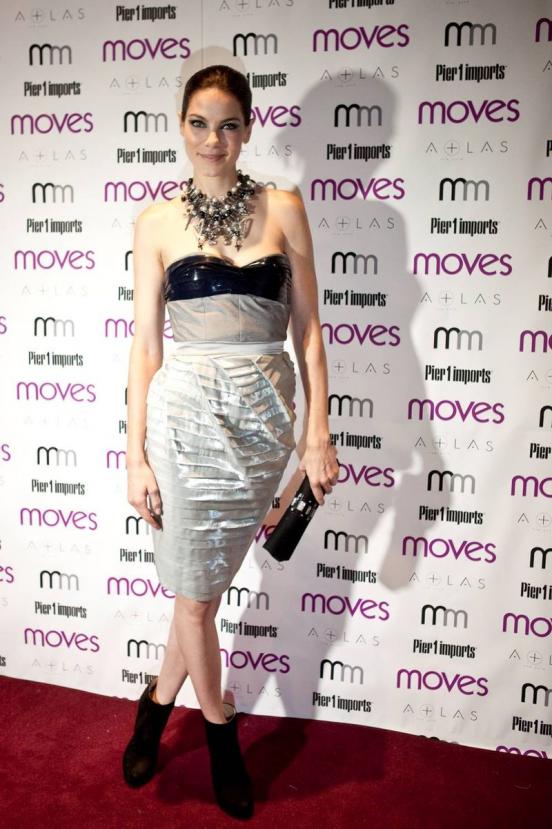 Casual version of Rashida Jones: leather skirt, black jacket, a simple gray top and large necklace made of metal and enamel.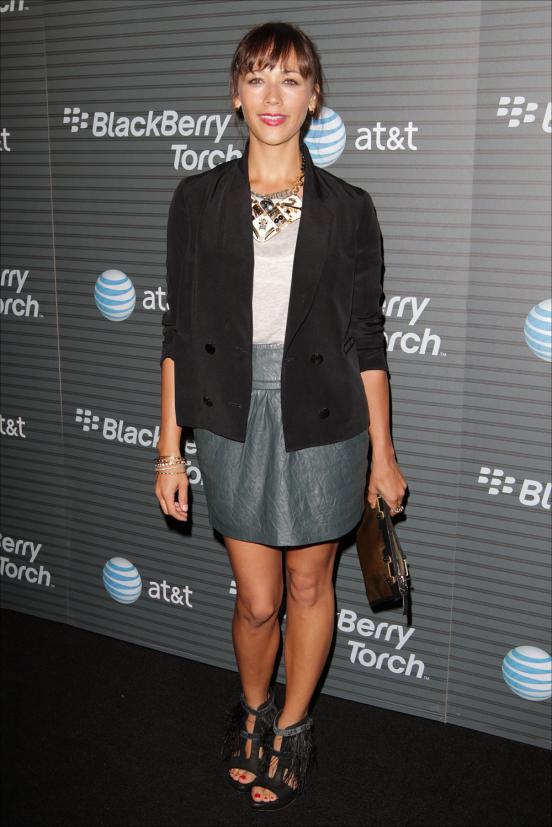 Jennifer Lopez diluted black dress and black smokey-Aes bright decoration with turquoise, lilac and orange stones.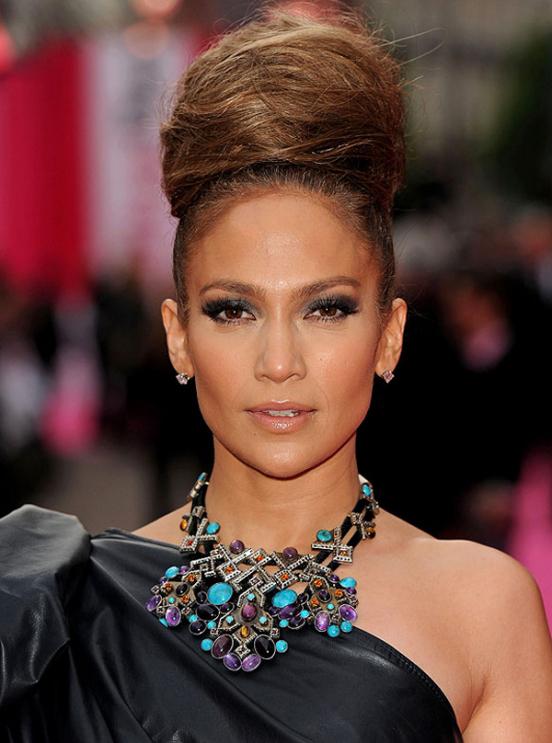 Michelle Trachtenberg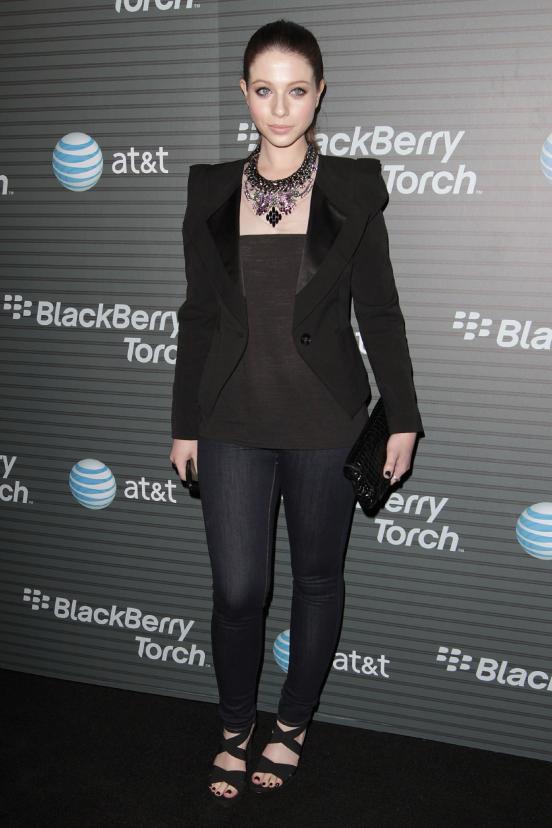 Despite the fact that the dress Whitney Port is made of shiny fabric and the style does not look easy, he clearly did not reach a bright accessory as a golden necklace.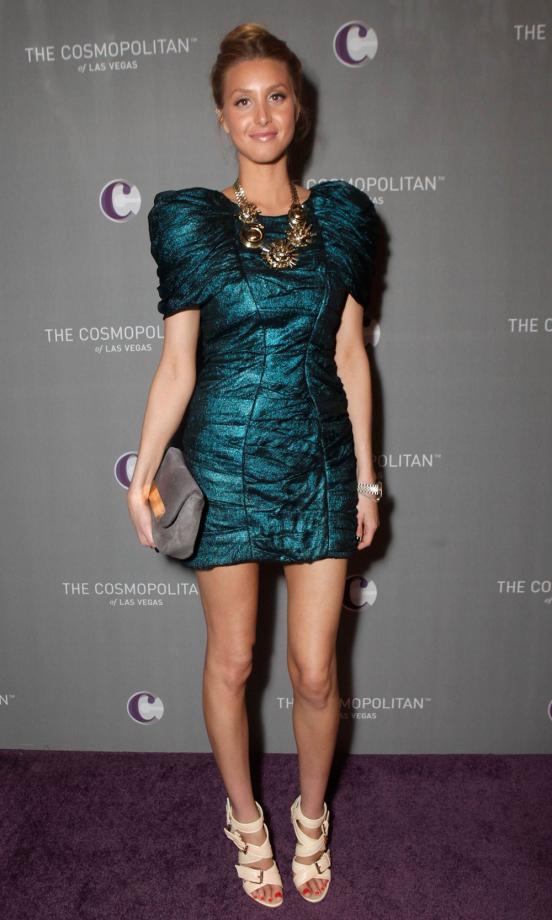 Alice Watt
Designer Tory Burch in their own design necklace (who would have thought). Decoration is very large and sooo fanciful, and in combination with a green dress looks like an SuperDuper, but I vote for!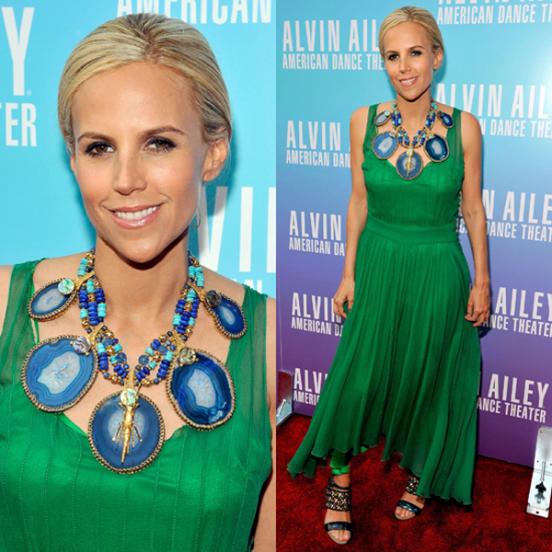 Another controversial option of Brooke Shields. Here and metal and rhinestones, and fabric in the shape of a flower, and feathers. Brooke saves only that it is very simple and minimalistic dress.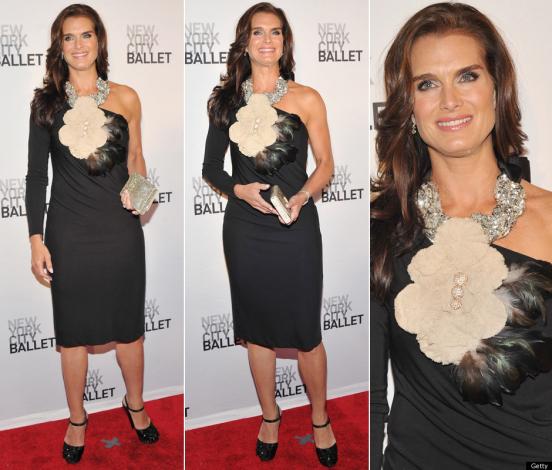 Dita Von Teese beautiful always and everywhere.
Elizabeth Olsen demonstrates an excellent sense of style and proving their kinship with modnyashkami Mary-Kate and Ashley.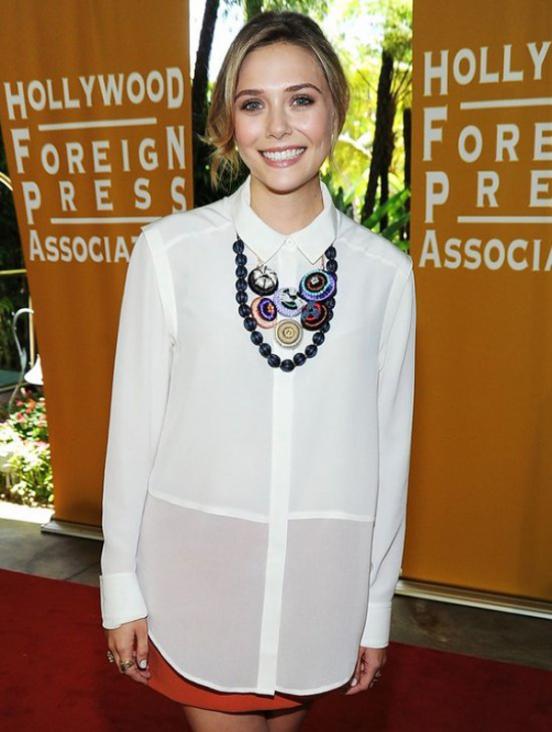 Erin Lucas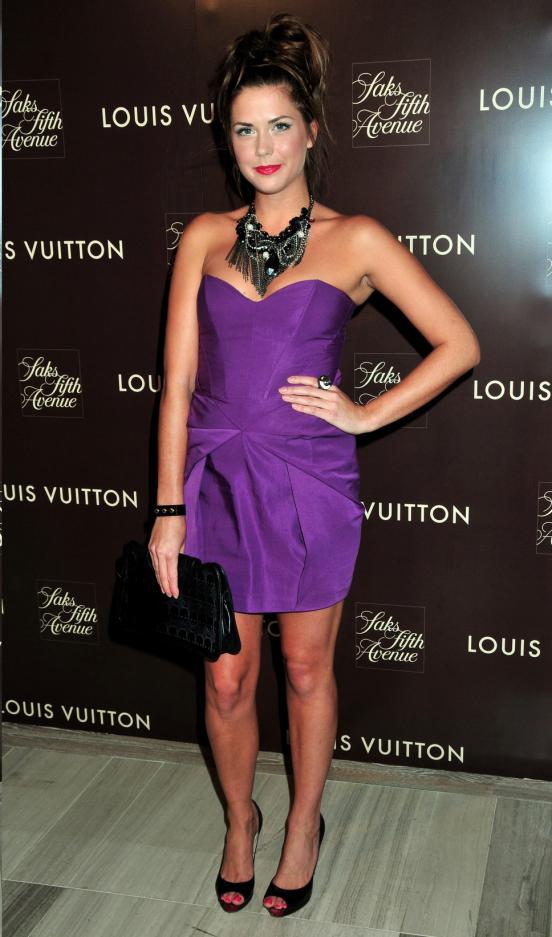 Without necklace outfit Jessica Szohr would be unbearably dull.
Double mom Jessica Alba
Katy Perry picked up the necklace in the color of the vial own behalf spirits.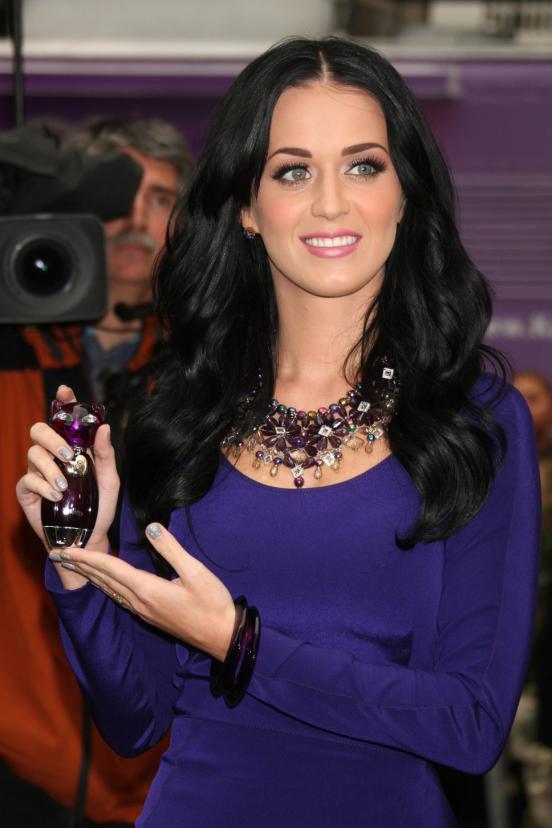 Kelly Rutherford in the image of Lily van der Woodsen on the set of "Gossip Girl».
Kim Rivers
I love Leighton Meester and consider it a unique style of clothing, but it is too - the dress itself looks finished, and now a necklace and a bracelet on each hand ...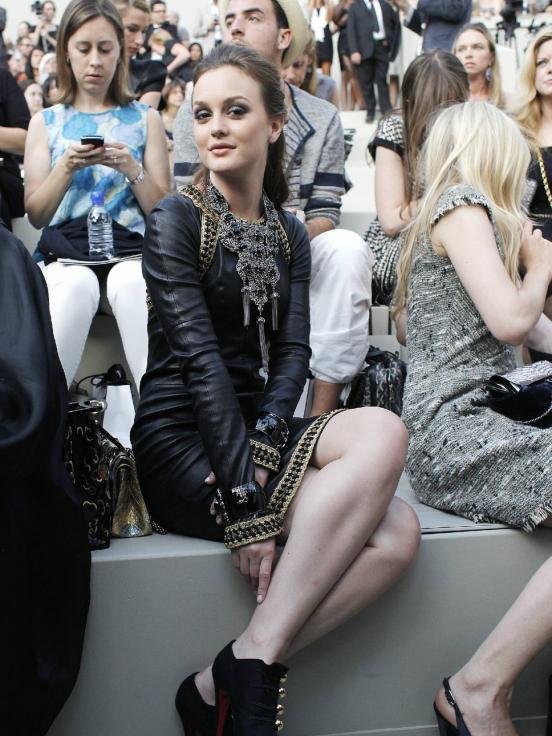 It is quite another thing - just dress trim and golden necklace in bronze tones.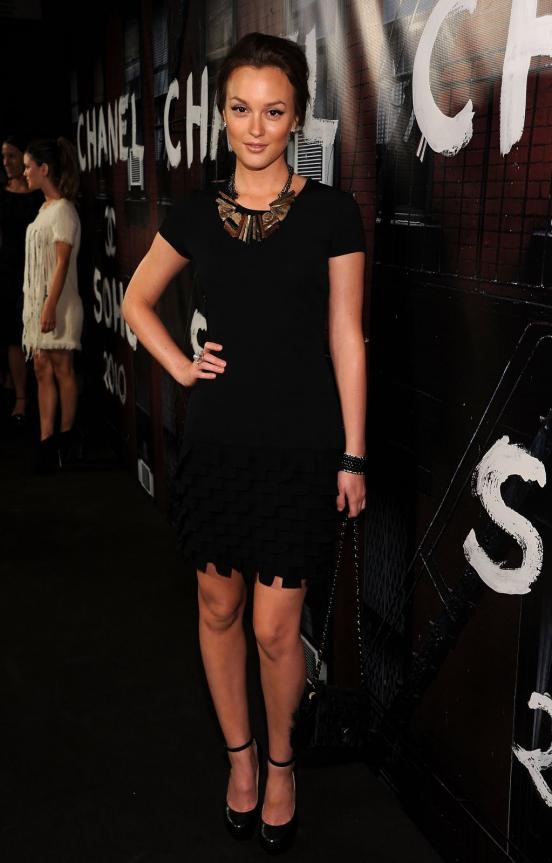 Long multilayer necklace - selection of Liv Tyler.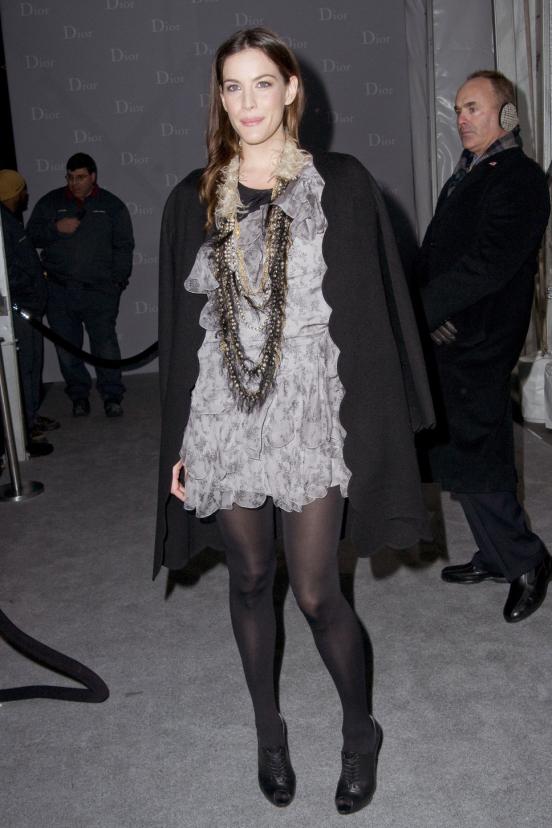 US First Lady Michelle Obama has not remained aloof from fashion trends - an elegant necklace with floral motif matching pink dress.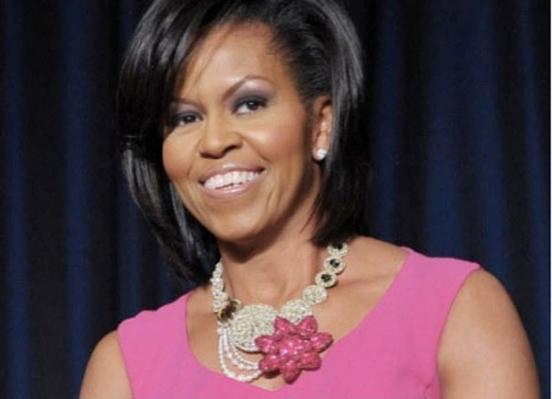 Marisa Tomei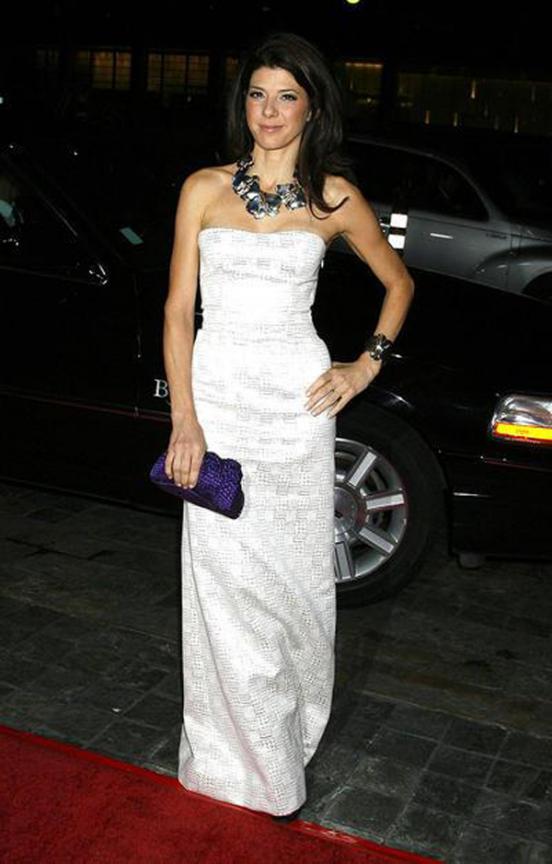 Jennifer Goodwin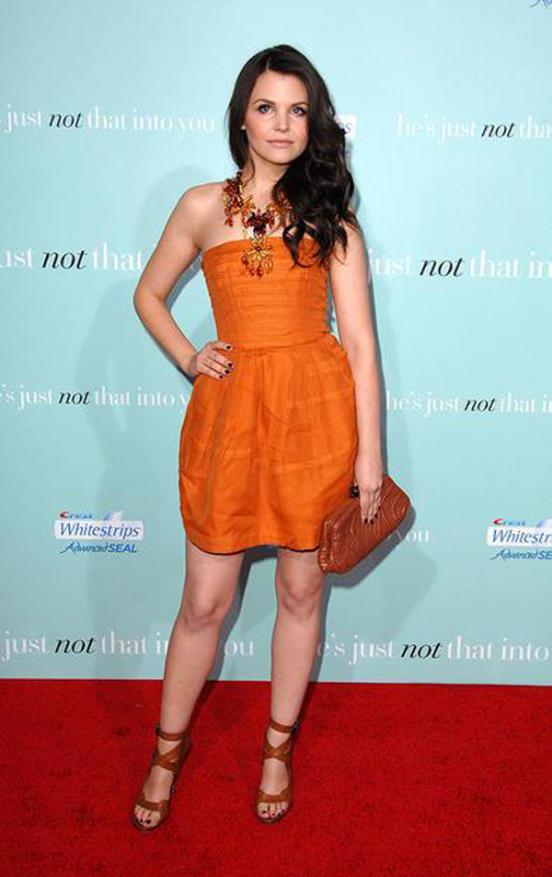 Massive necklace around his neck Amy Adams reminded me a bit of Russian folk kokoshnik, but this look not become worse.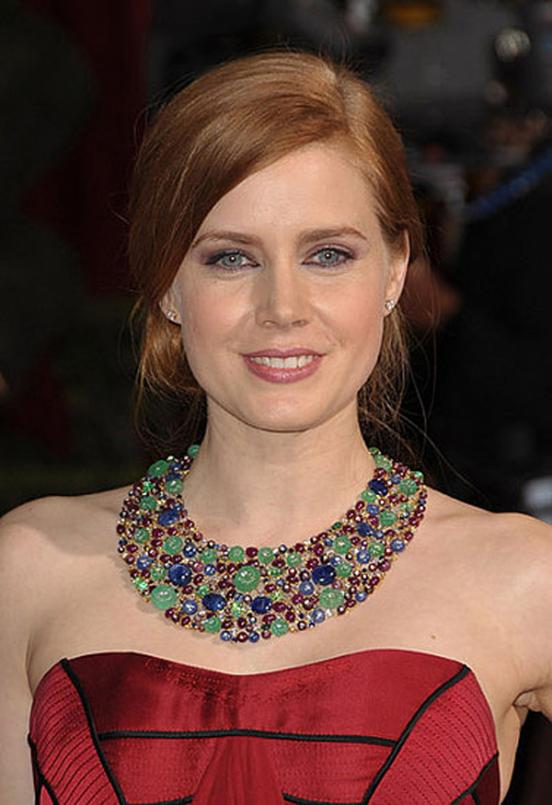 That's what I love Sarah Jessica Parker, it's for her amazing ability to wear unusual clothes and accessories. On someone else this necklace would look ridiculous, but not Sarah!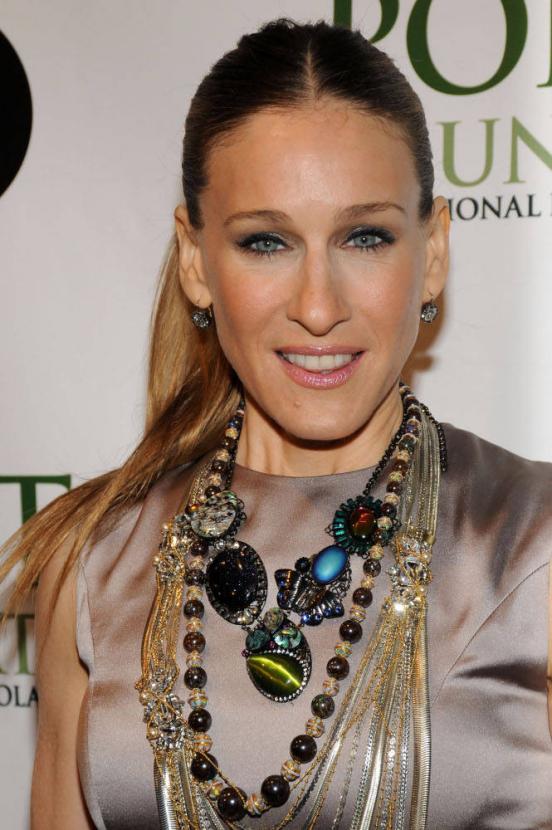 Cheryl Cole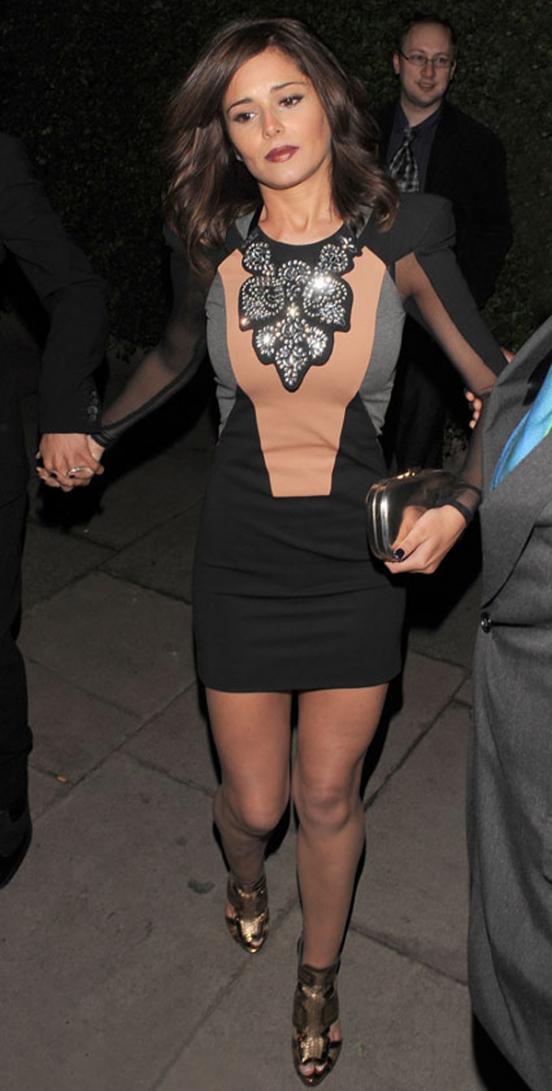 Marisa Berenson