Charming actress Evan Rachel Wood has established itself as a girl with changeable style. It all began with the usual hairstyle - long light-brown hair, and ended with an extravagant short haircut and crazy styling. Of course there were stylists from Wood and misses, but mostly actress looked gorgeous.
2004.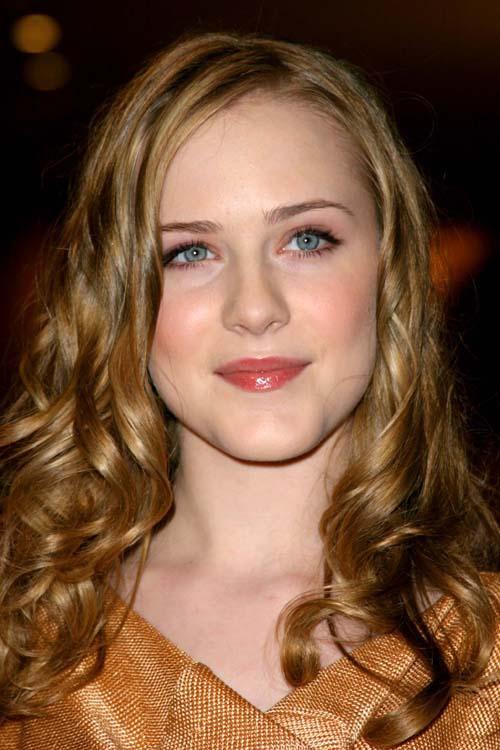 2005. Gradually, hair Evan complicated as the repertoire of most actresses.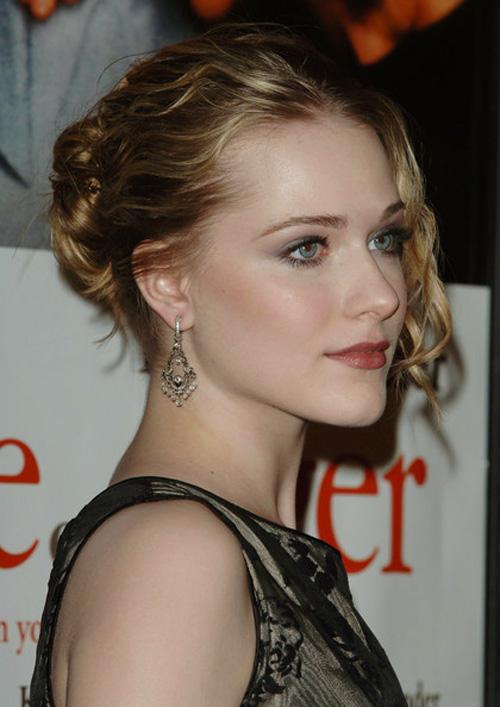 2006 Hairstyle with a touch of classic Hollywood glamor.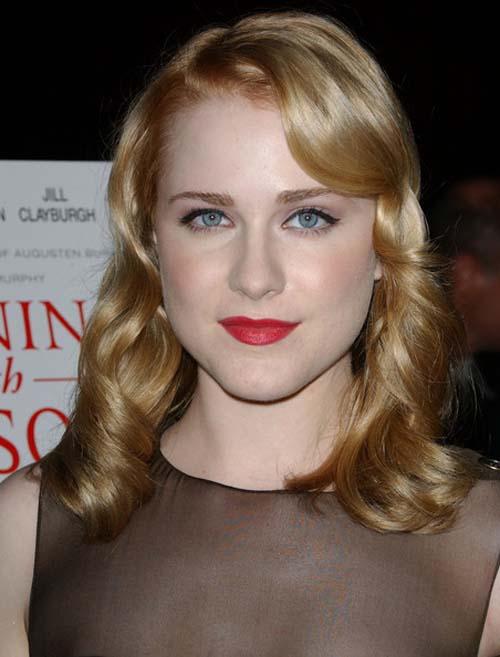 Bangs with twisted strands revives tail.
2007. The new permanent element in laying the actress - it's a long bangs with podvitym tip.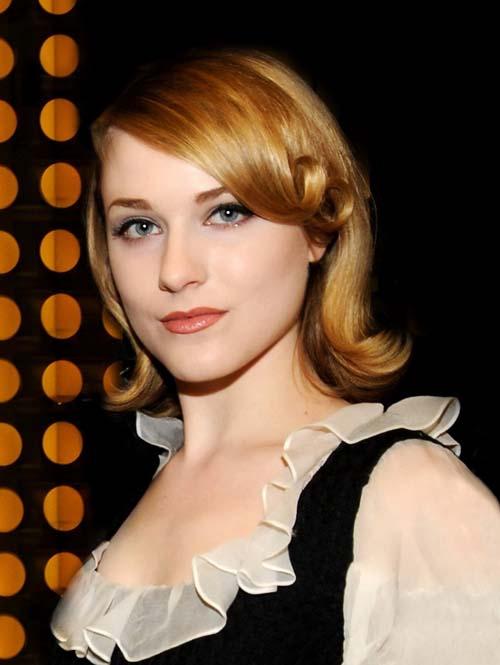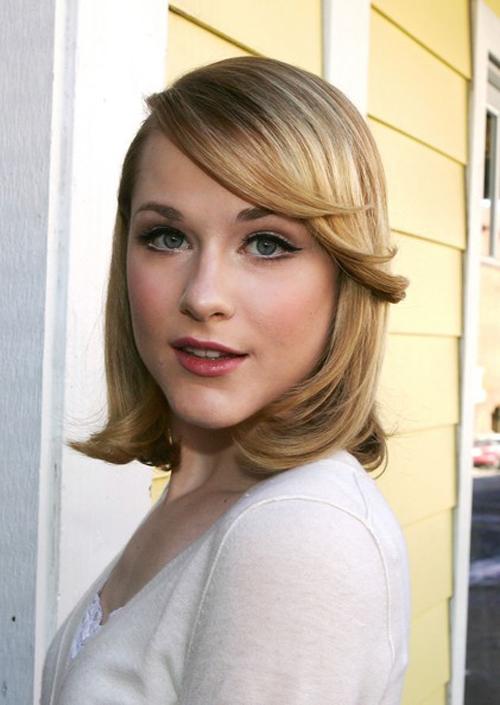 2008. At the time, Evan Rachel has been thrust to the whole dark, outrageous and extreme as that of her friend - Marilyn Manson.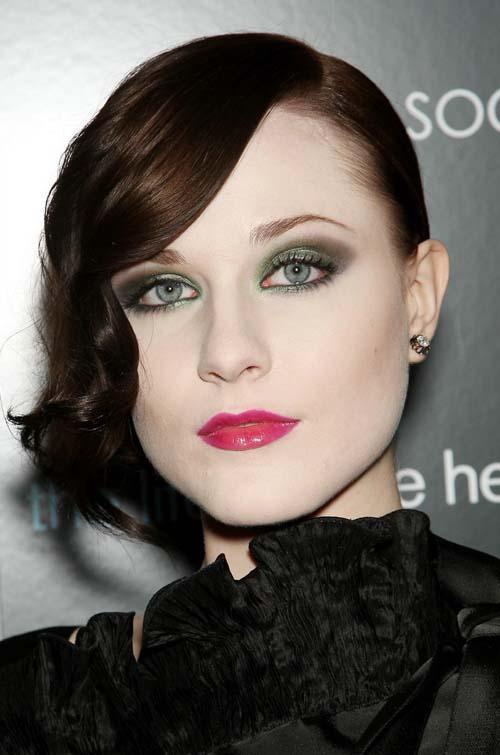 Pretty sexy Goth.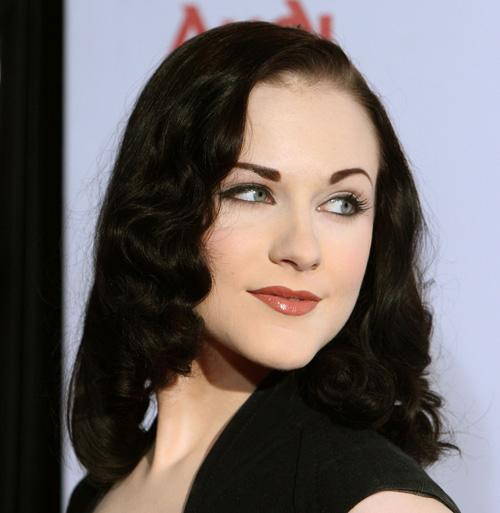 Copper shade slightly softened her image. A high styling and does it in a refined turned lady.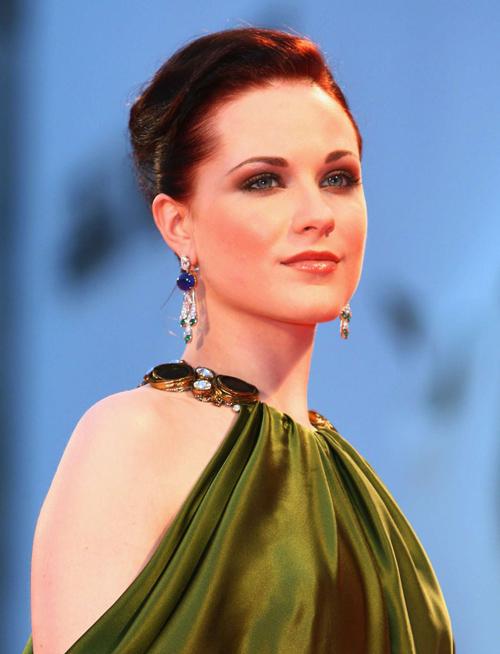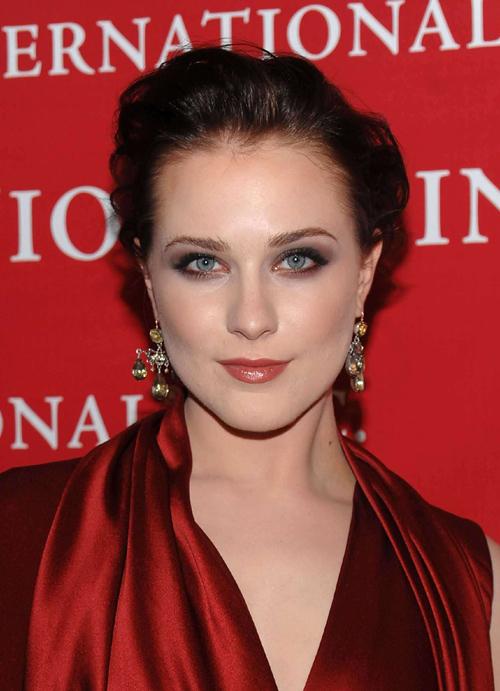 2009. In that year, many people were shocked by the radical change of hair color Wood.
With flaming red hair, she seemed to emulate Rita Hayworth.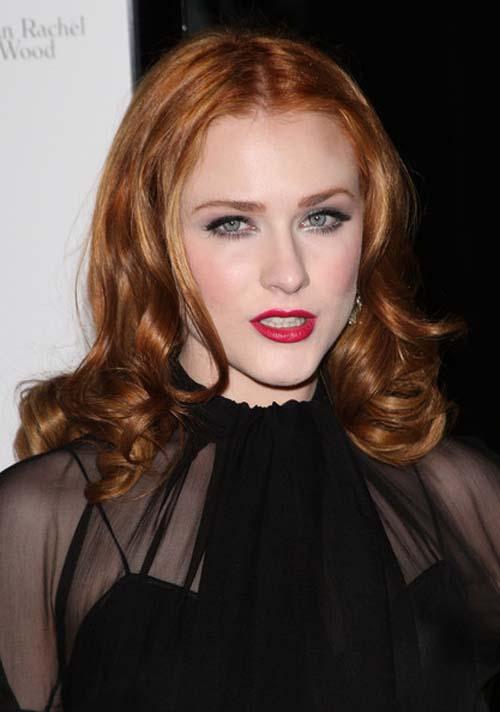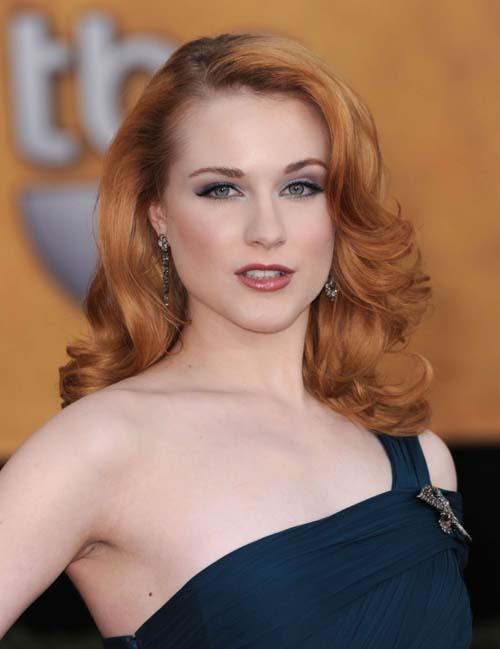 Hairdo "seashell" - a good option for the publication.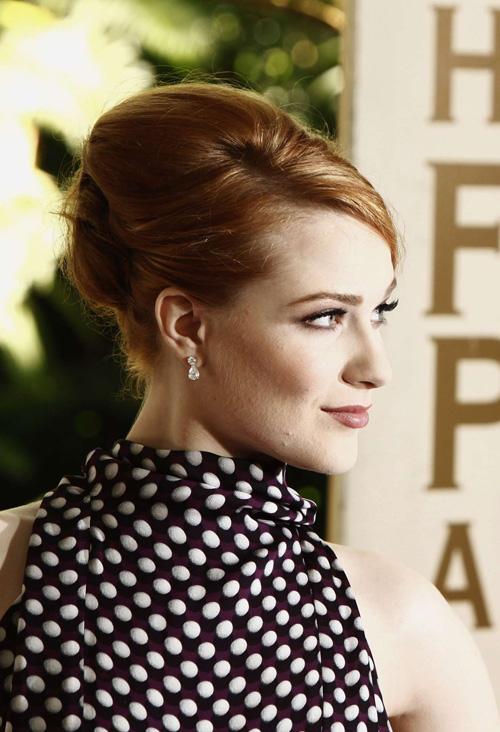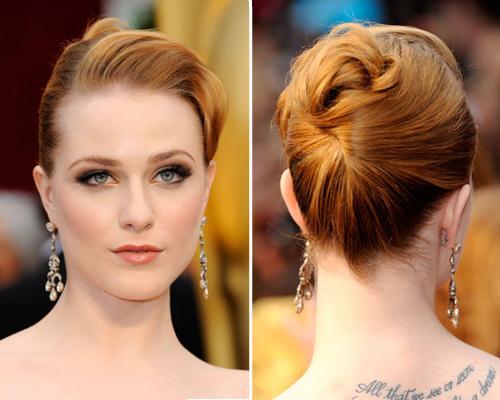 2010. Evan has remained true to the red-haired bright color.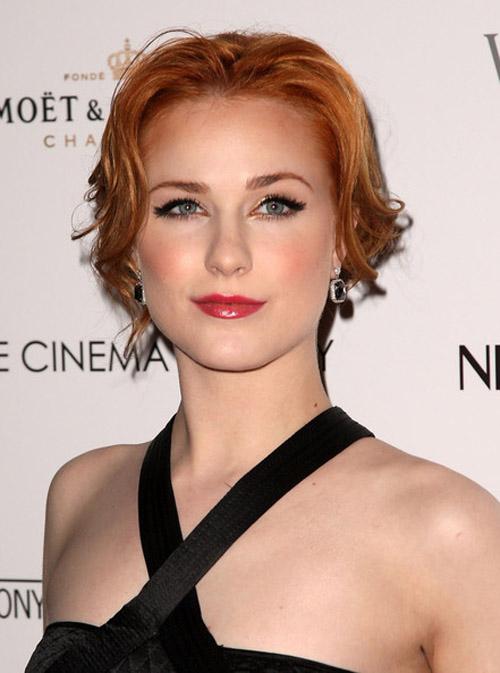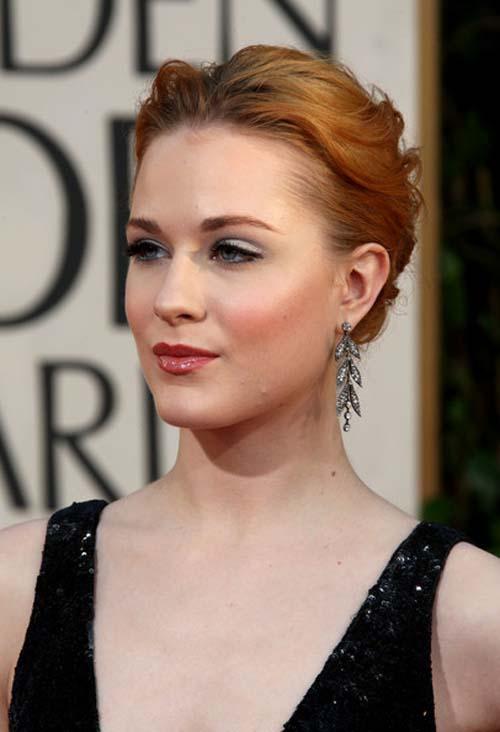 2011. The long, loose waves with a balanced volume of an ideal style for her.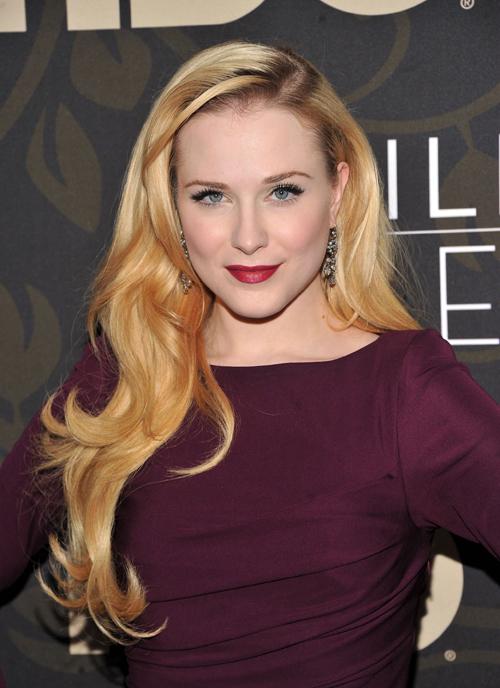 Then the actress hair cut short, and became increasingly bold in their hairstyles and styling.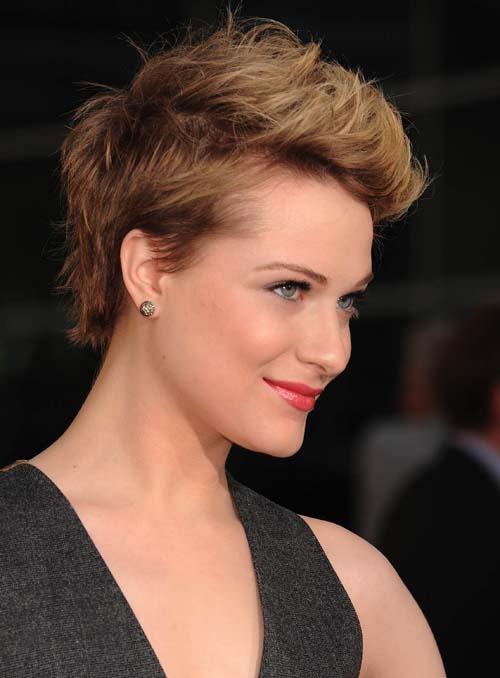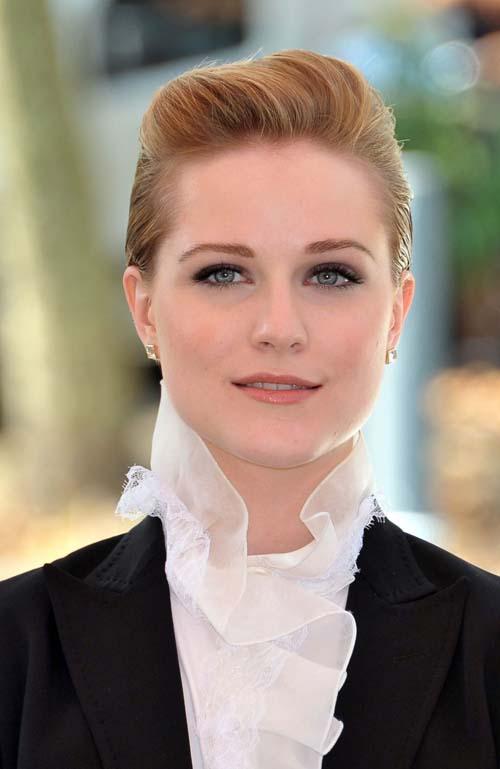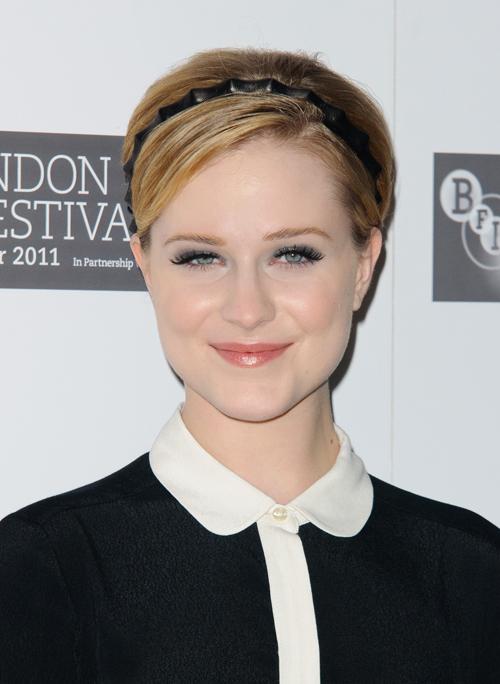 Styling, clear strands Wood made over ten years.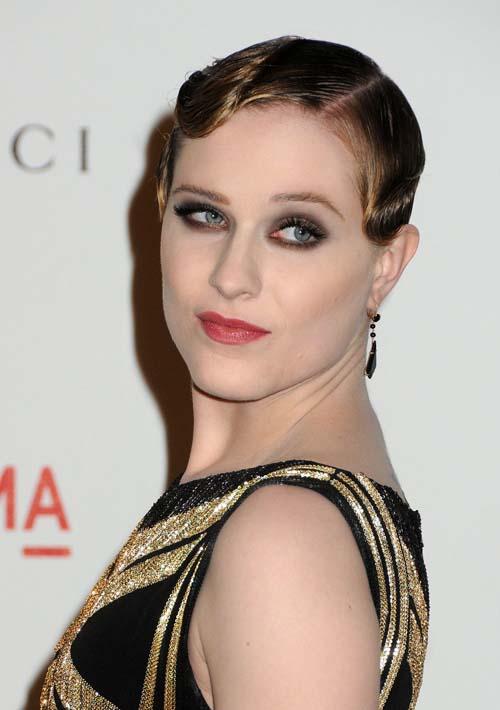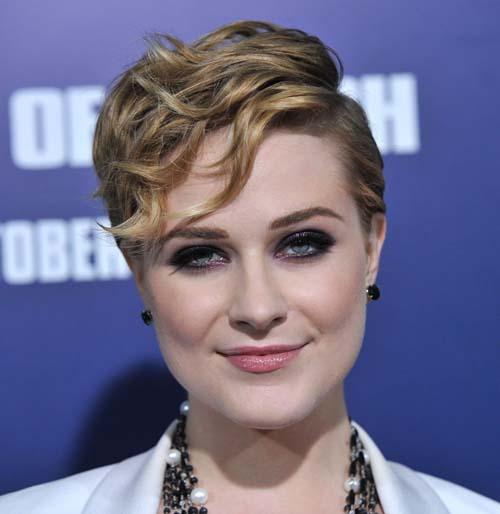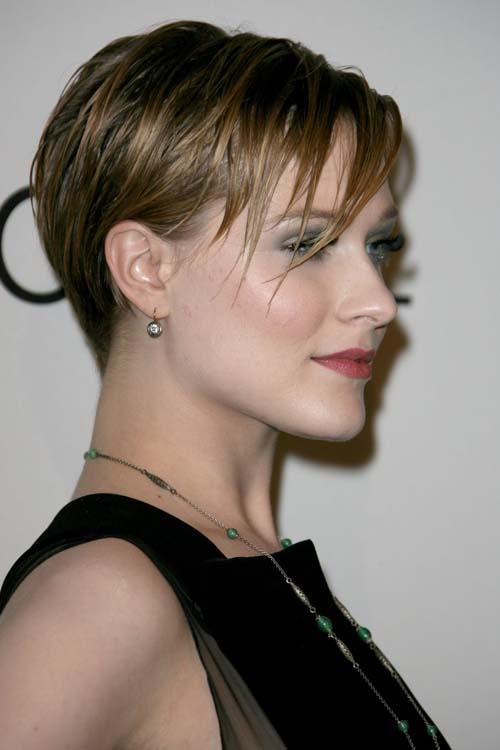 2012 blond hair, make-up and soft warm shades Wood made a much more feminine.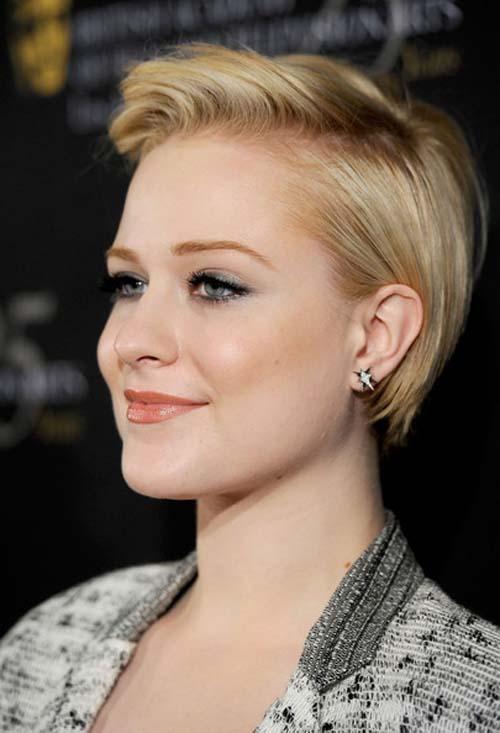 Evan and her "freaks." However, only with hair: