Recently Camp Hollywood brides and grooms has increased significantly, especially for the recent Christmas-New Year holidays, which are traditionally considered to be a romantic and sometimes appropriate to present a diamond ring and ask the big question.
First post, which is already married couples, and even divorced, you can see the link vev.ru/blogs/davay-pozhenimsya.html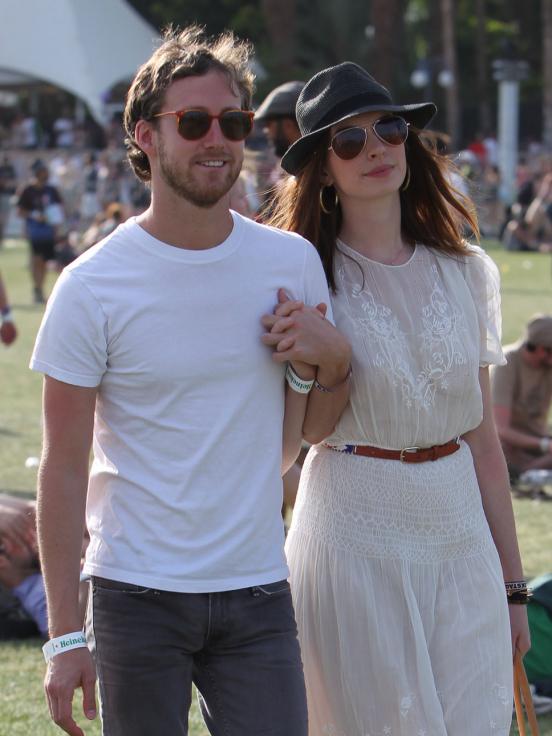 Open list of Anne Hathaway and Adam Shulman, the engagement of which was announced in November. Little is known about the groom - he was a professional actor, but less fortunate than Anne - to his credit a couple of bit parts. And last year, Adam launched his own line of jewelry, and even had a hand in the design of an engagement ring Hathaway. The young men had known each other for a long time before they became a couple in 2008. Here is what the actress about her relationship in an interview:
I love Adam, but he messed up all my plans. I wanted to spend some time alone, but I suddenly fell in love as durochka.Neudivitelno that Ann did not want to immediately begin new relationships and experiencing problems with confidence to the people, given the fact that her previous relationship ended that her boyfriend - Italian businessman Raffaello Foleri was charged with fraud and misappropriation of 50 million dollars belonging to investors, he pleaded guilty and went to jail for 4, 5 years.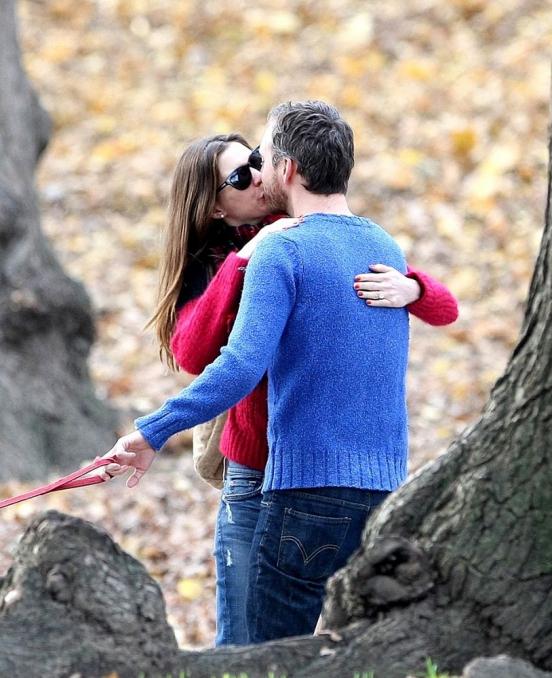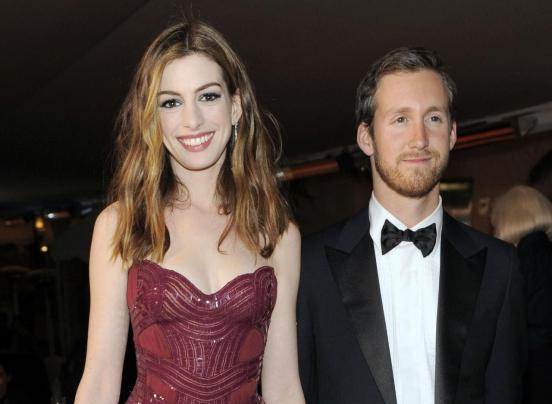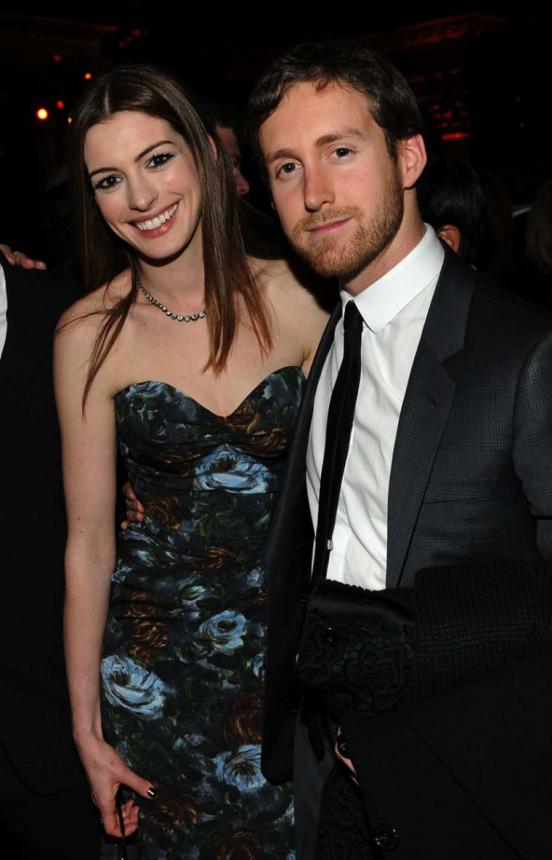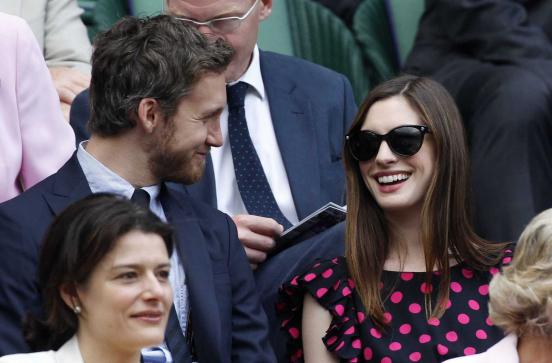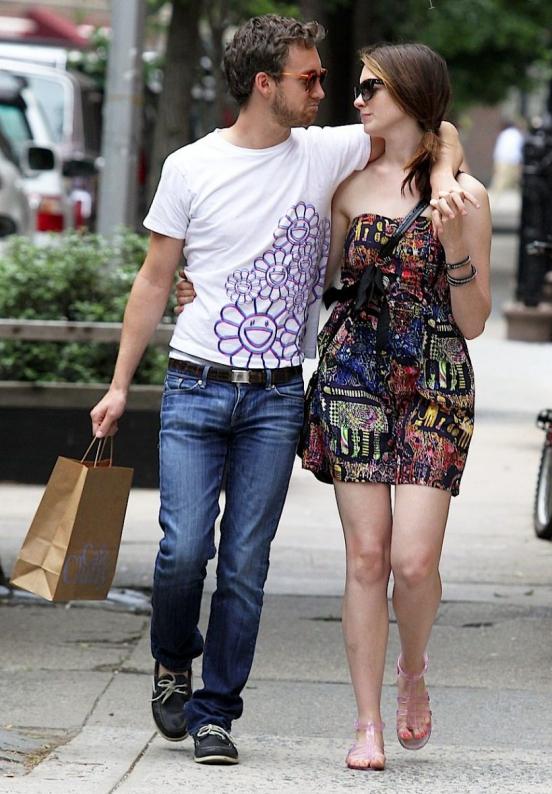 Last summer, it became known that the British actress Carey Mulligan engaged to the soloist of the London folk rock band Mumford & Sons Marcus Mumford, after just five months of relations. The young men met when Marcus invited Carey to one of the secret of the group of small concerts in America. One can only hope that they will keep the relationship, given its shooting schedule and his touring schedule.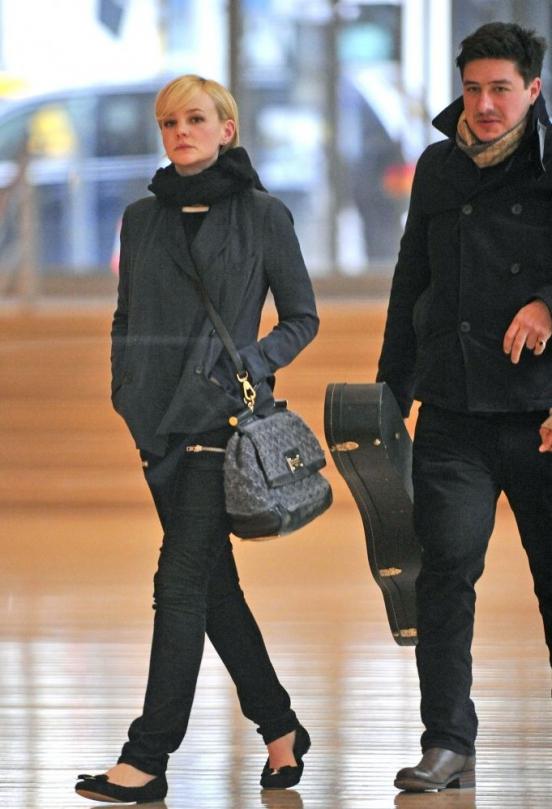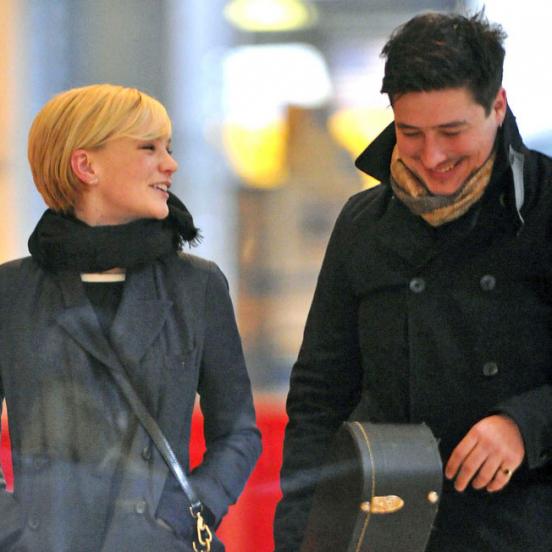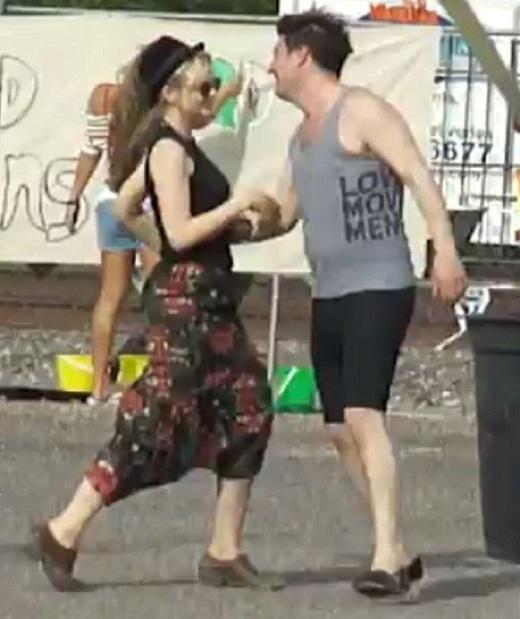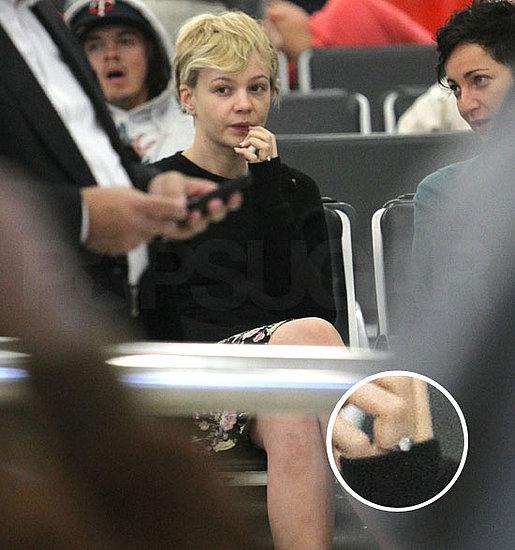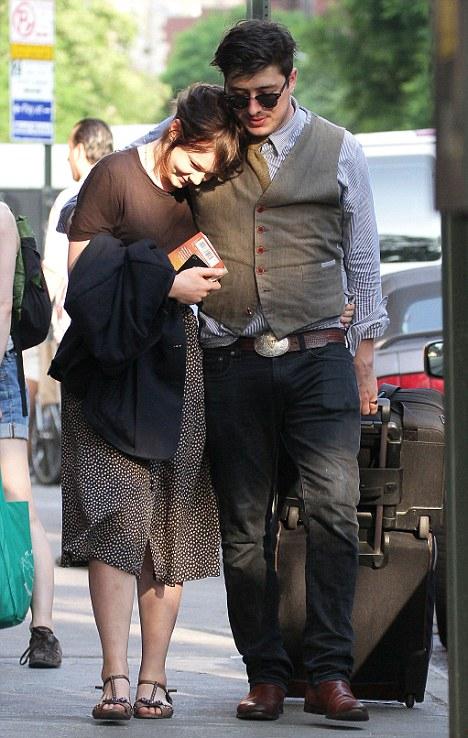 In the early days of 2012, the world learned that Drew Barrymore became engaged to her boyfriend Will Kopelmanom - art consultant and son formerly Director General of Chanel, after a year relationship. The previous two marriages were the actress to say the least, unfortunate. Perhaps the third time - a diamond! Drew herself in an interview admitted that despite his age and experience, knows the relationship any more than before, and is still trying to figure out how to make them work. She is convinced that there are no rules and schemes, because everything in life is not always so simple.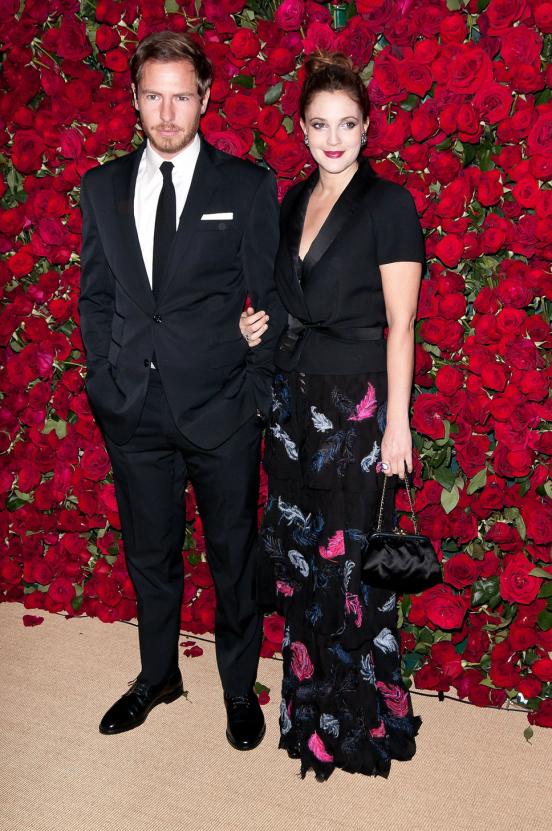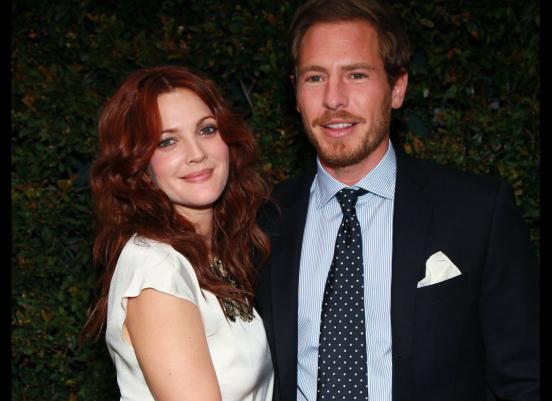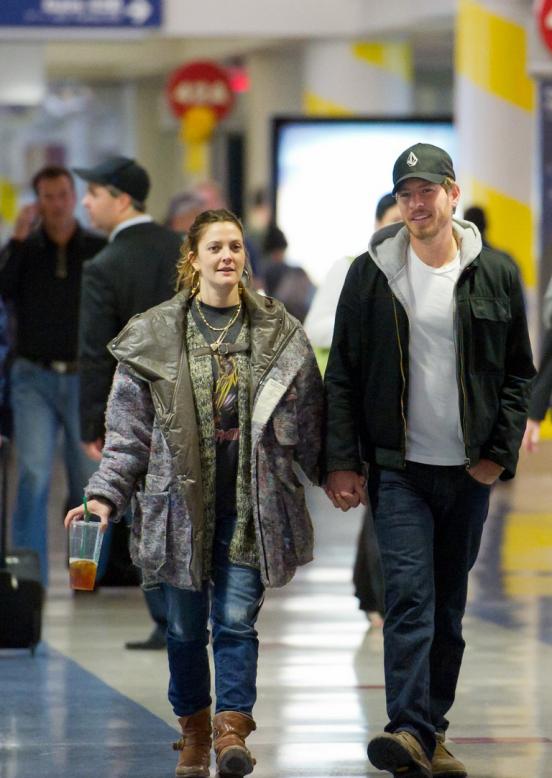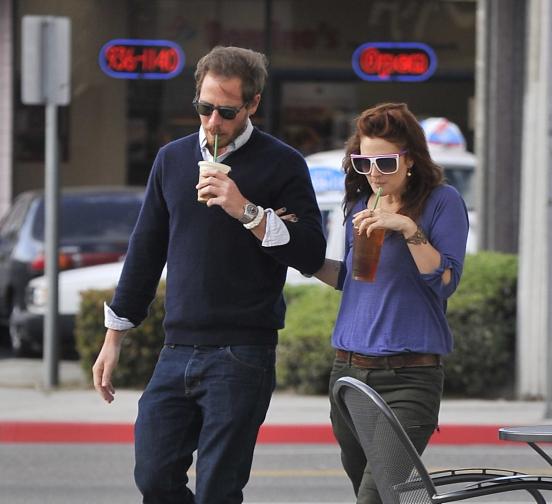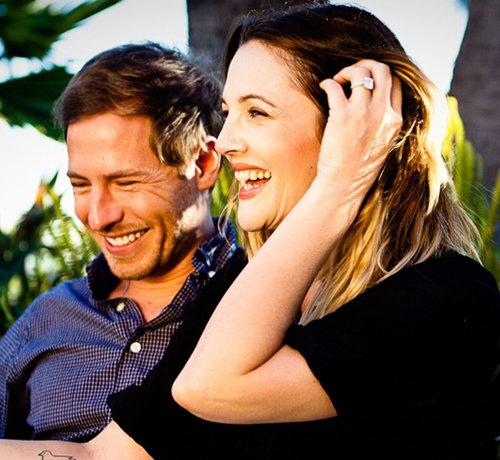 Matthew McConaughey finally rallied and Christmas proposed to his girlfriend - Brazilian model Camilla Alves, with which they have been together for 5 years and has two children - son Levi and daughter Vida. Apparently, Matthew has dispelled all his previous doubts about marriage:
While I do not plan to, and do not feel that this is what I need now. I am not against the institution of marriage itself. In fact, I support it, I know many examples of couples who are able to maintain excellent relations in marriage, he went to the benefit. But I have no plans in this respect.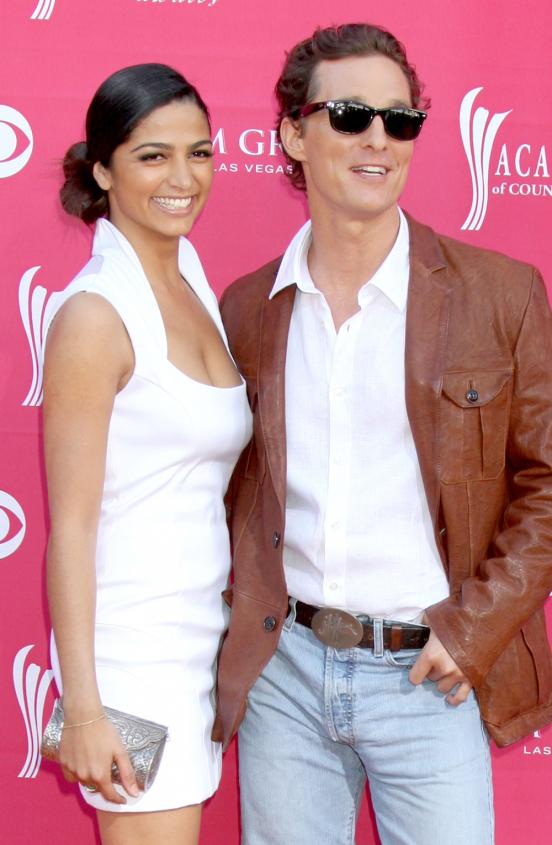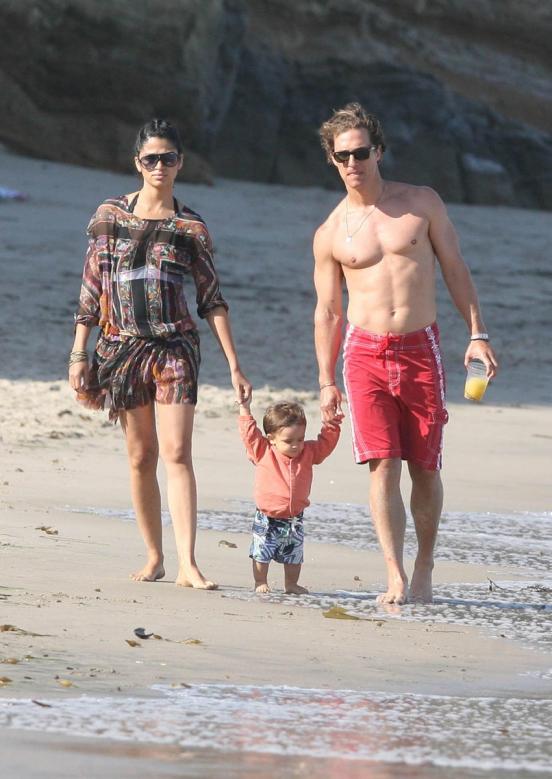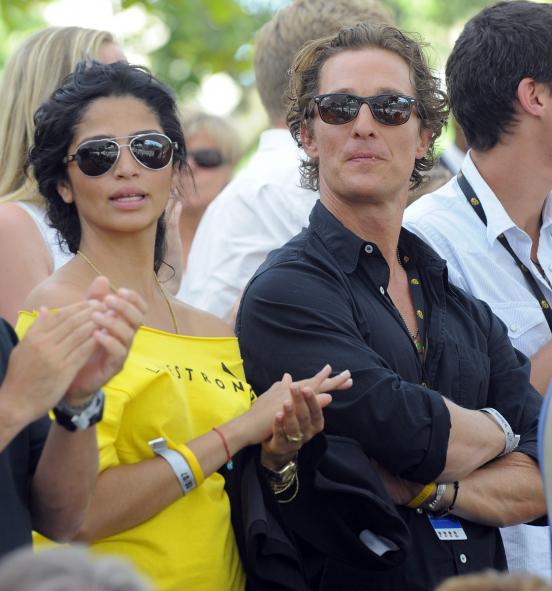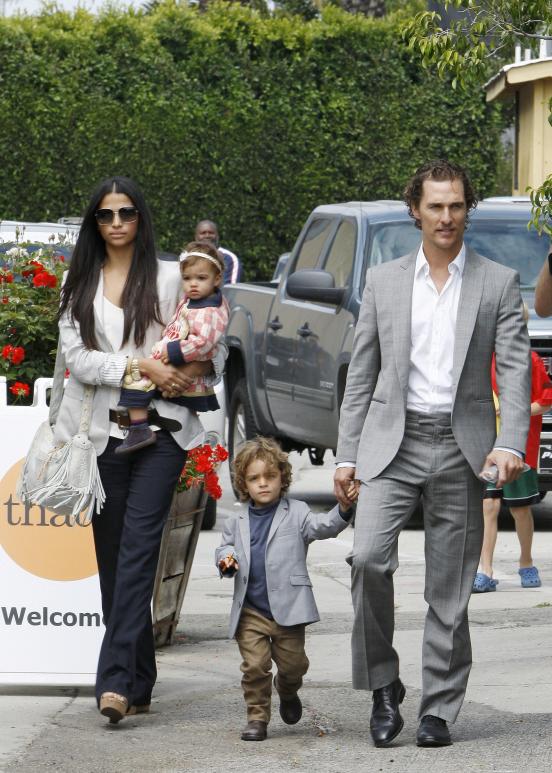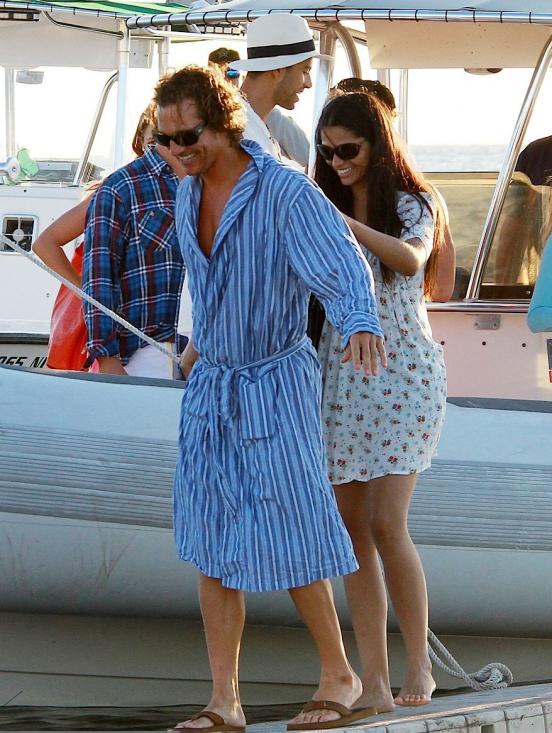 In early December, former manager of Britney Spears - Jason Trawick in his 40th birthday the singer gave a gift of a diamond ring. The couple met in 2006 when Jason started to represent the interests of the singer, who was still married to Kevin Federline. They began dating after 3 years, when he was already good friends with Britney made the first step. Rumor modest wedding with the presence of only his closest friends is scheduled for late summer.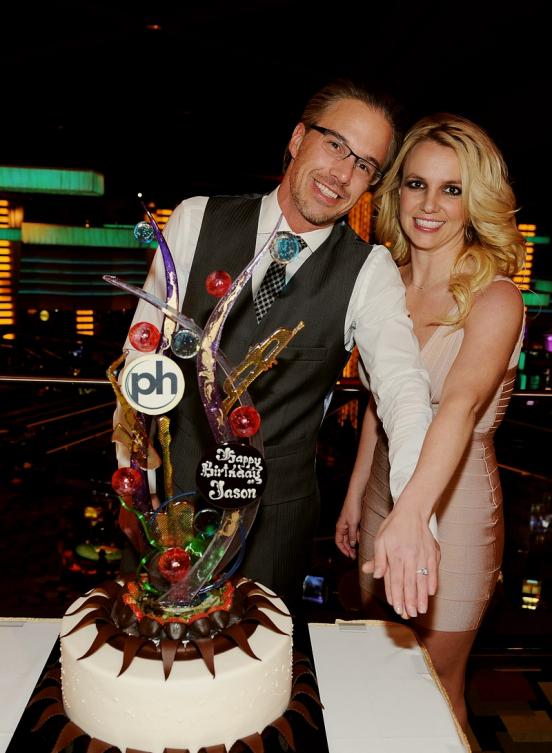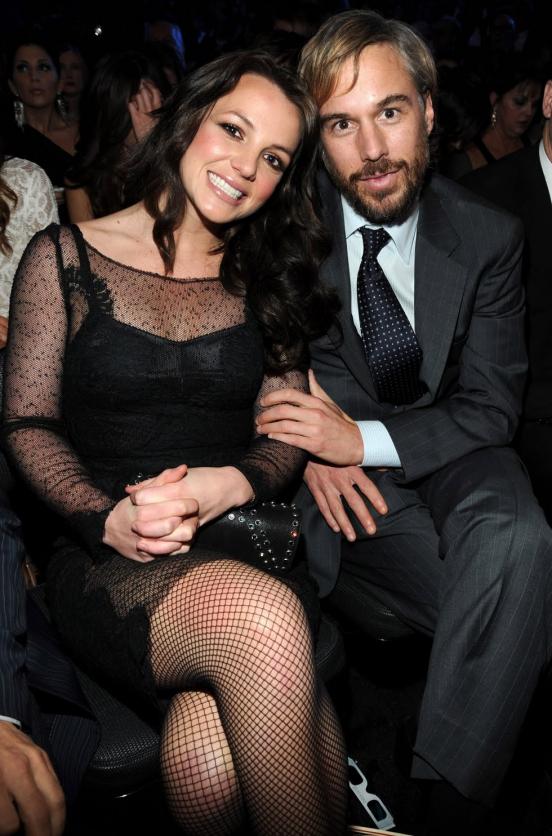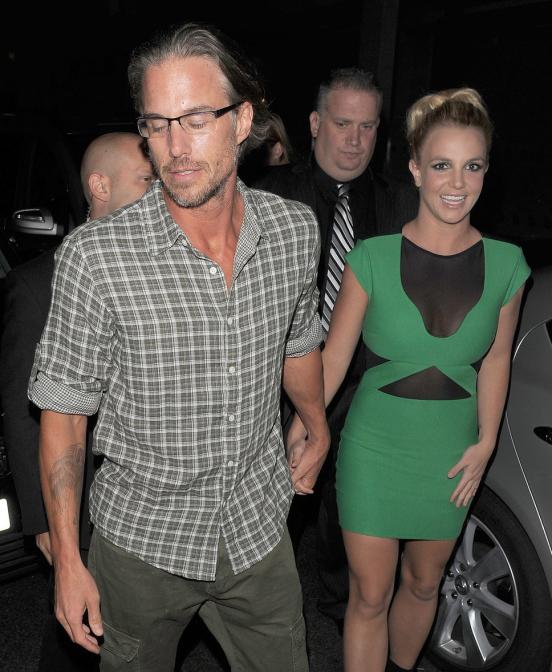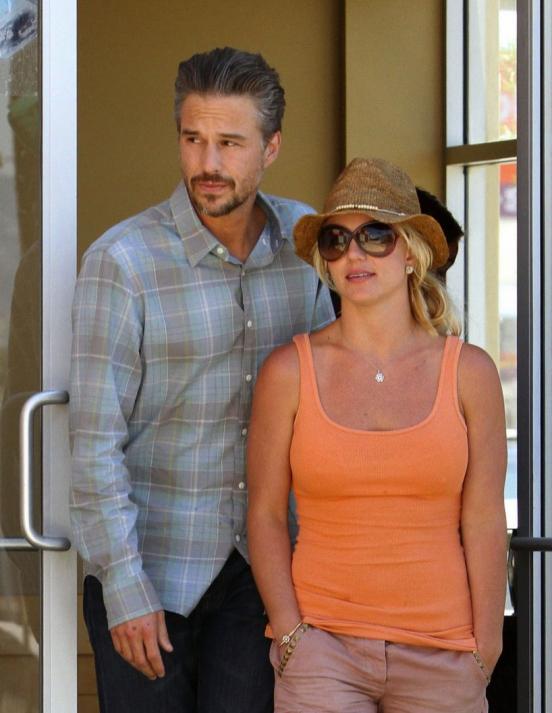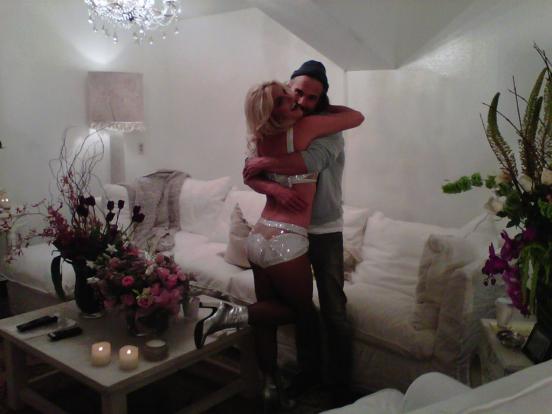 Michael Jordan in Christmas proposed to his girlfriend - model Yvette Prieto Cuban origin. I think this time the legendary basketball player thinks about the marriage contract, given that his first wife got a divorce in 2008, 168 million dollars.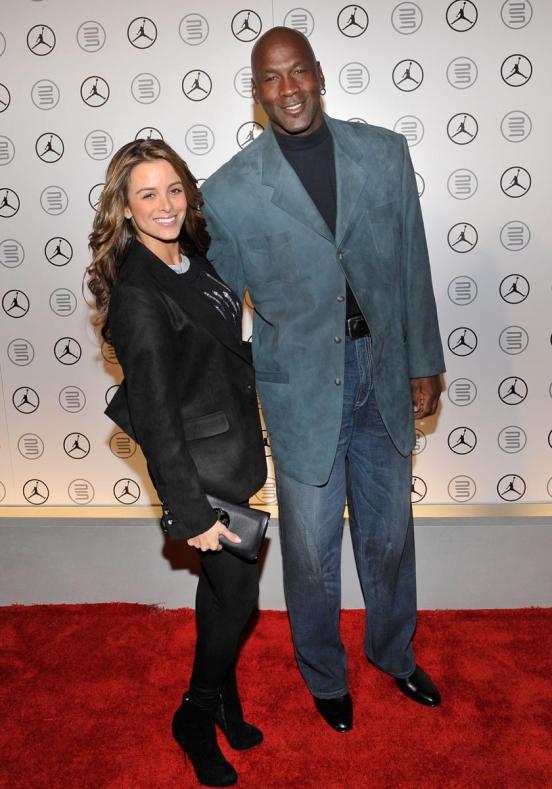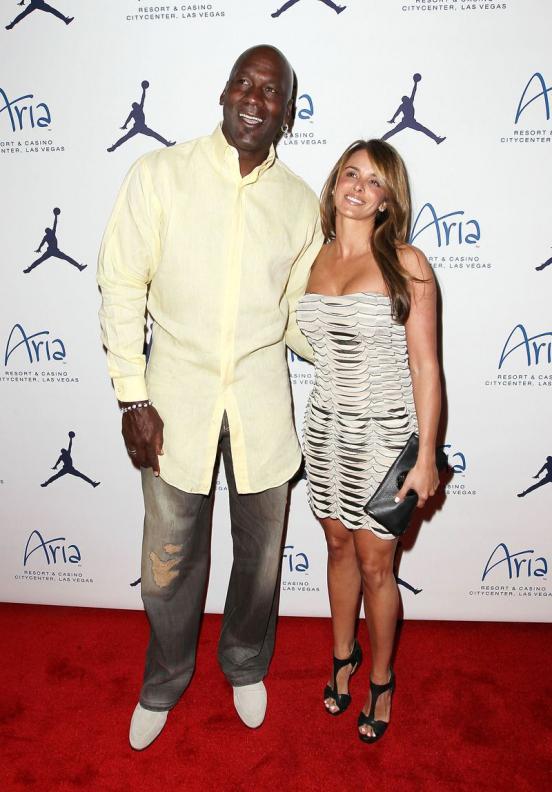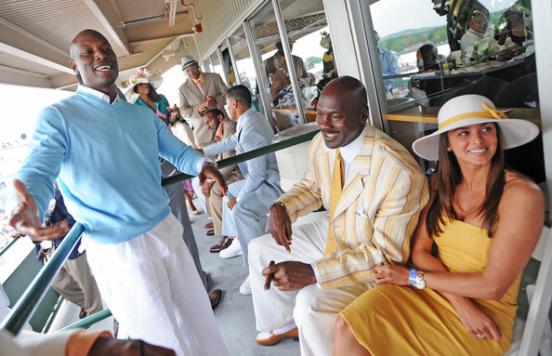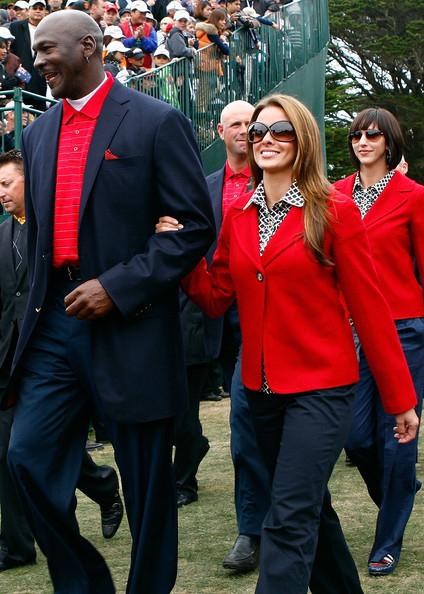 The singer of the famous song «Respect» Aretta Franklin decided that age - not a hindrance, and in its 69 years engaged to a long-term partner William Wilkerson. It will be the third marriage for the singer and mother of four children. Beloved plan to hold a ceremony in the summer on a yacht in Miami. Aretta considering Vera Wang, Donna Karan and Valentino as a designer for the dress. In an official statement about this event great singer joked:
No, I'm not pregnant.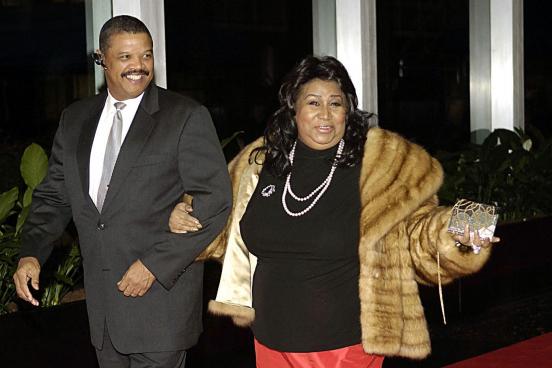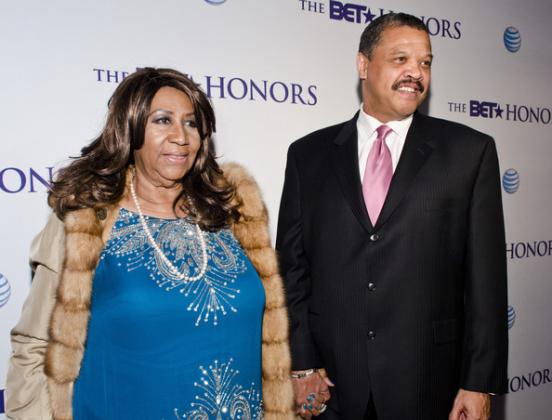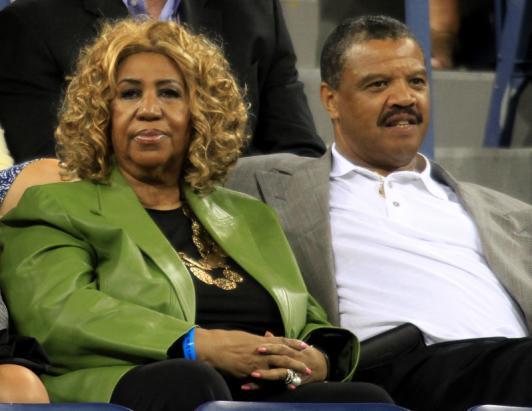 Also not very young, but still sprightly, Steven Tyler is engaged to Erin Brady. They meet for 7 years and met when Erin worked assitentkoy during the tour Aerosmith. It looks like a rocker realized his past mistakes, saying he regretted some of his actions and realizes that hurt their ex-wives, but most will not happen again. And Erin shared the secret of how she manages to deter Stephen has a reputation for terrible womanizer:
I immediately told him, if you decide to go left, I am also sure to follow your example. He presented himself on the other side of the fence, and he did not ponravilos.Stiven recognizes that never changed Erin, because the idea is that it will not belong only to him, drives away all bad desires.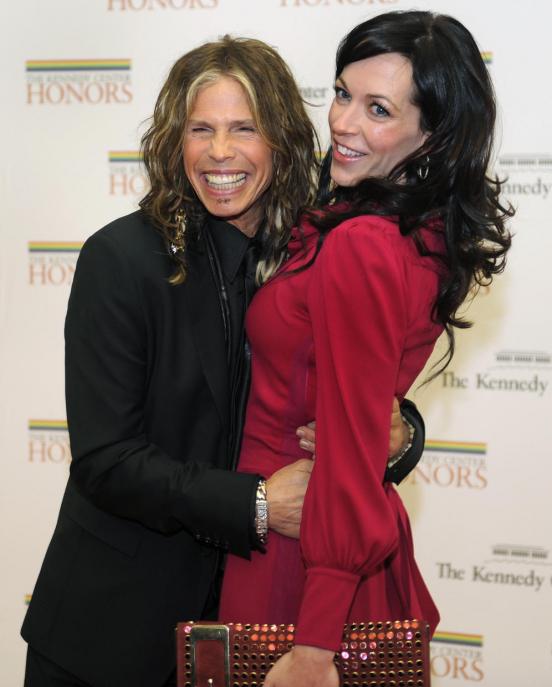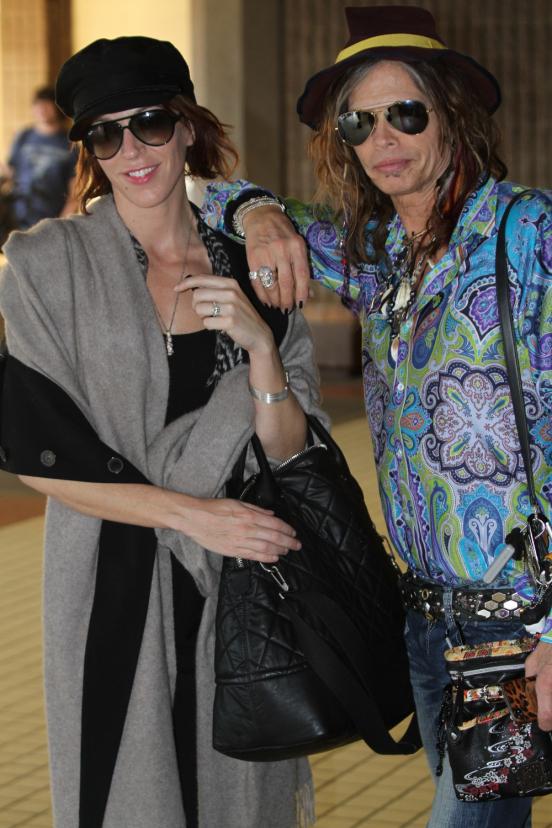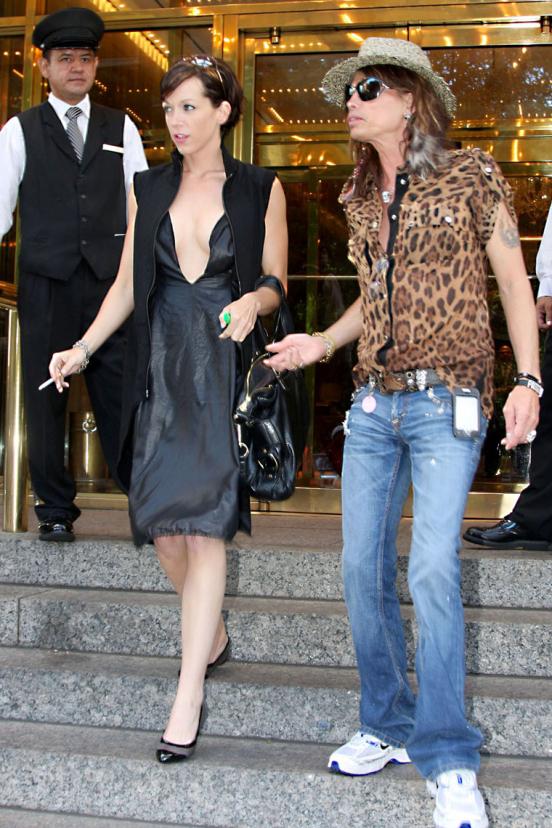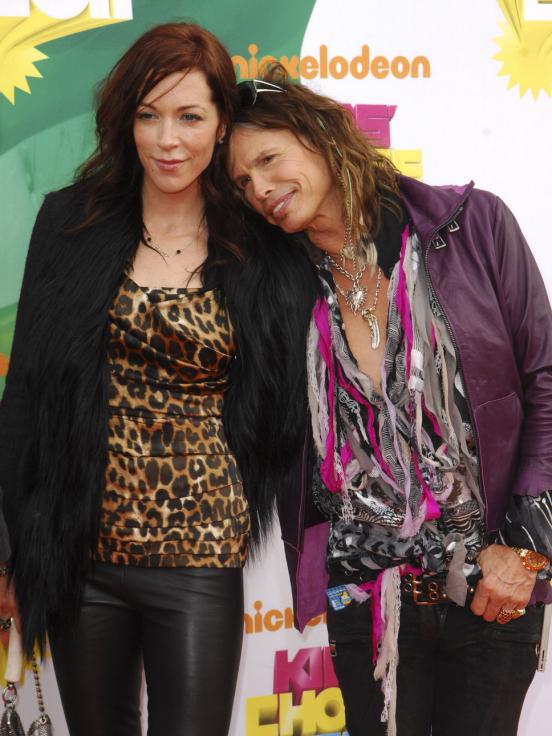 And at the end of two pairs of discharge "Hmm, who knows».
Doubtful American tabloid Life & Style in early January reported that Sienna Miller and Tom Sturridge oobruchilis and even already expecting first child. After that, the magazine began to refer to all other media. The only real and verified information is shorthand «Thrilled» tweet sister Sienna - Savannah. It can be translated as "agitated", "excited", "anticipation", which can apply to anything. Fan decided to write to her in response to this message something like "there is no more wonderful feeling than waiting for a new family member." What Savannah said, "Thank you." How does it interpret think for yourself :) Representatives of the actors do not comment on the news.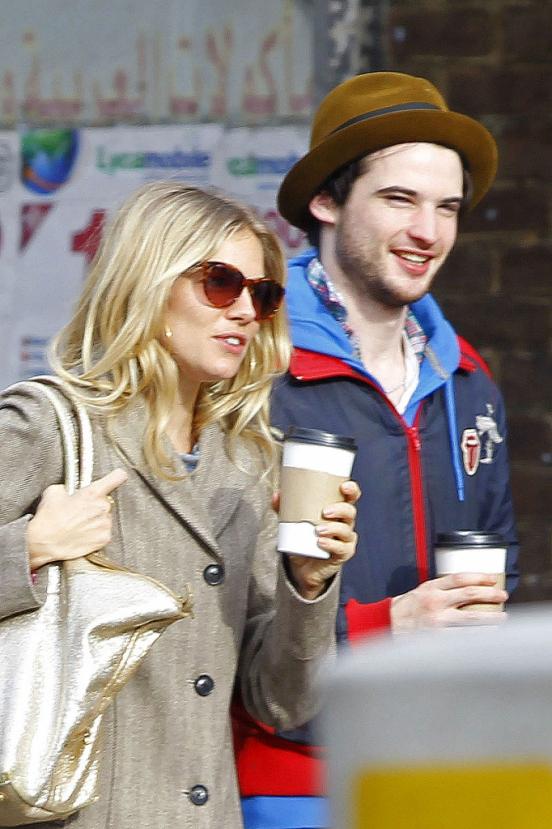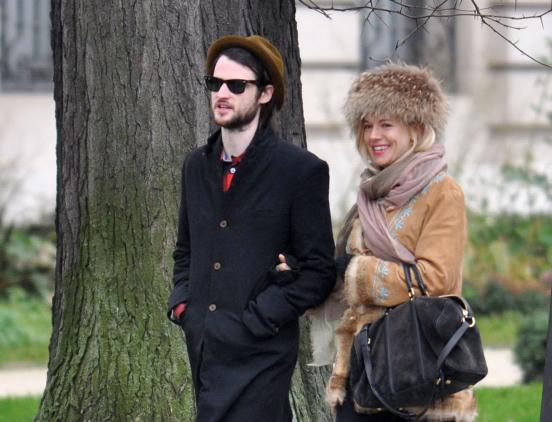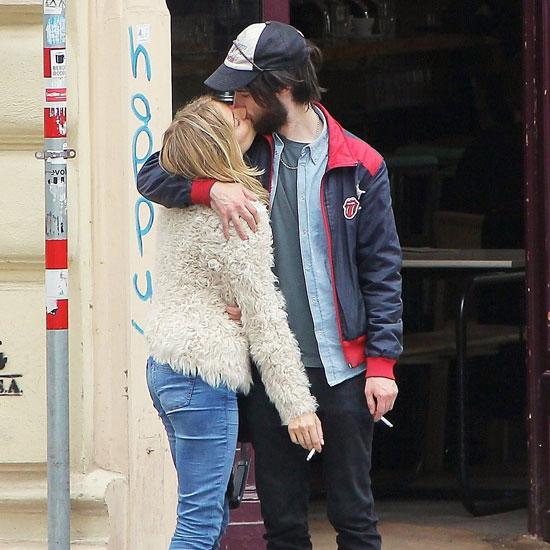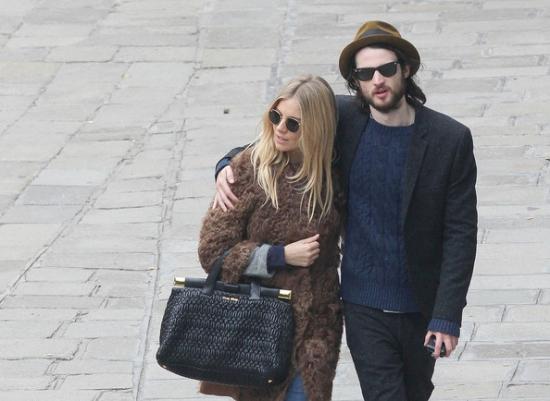 Evan Rachel Wood has a lot of time lately lighted elegant, looks like an engagement ring that she could get from the British actor Jamie Bell. The actors met in the 2005th year, after starring together in the video group Green Day «Wake me up when September ends» and even made a tattoo with the initials of each other. Again they met in the middle of last year. Again, no comment from representatives of the couple.
Update: in the preparation of post found a post on Twitter, Evan, where she explains that the ring belonged to my grandmother and she still wears it to 14 years. In any case, good luck to them in the future :)