15 loudest "star" wedding of the year ...
Justin Timberlake Jessica Biel +
4 long years, Jessica waited for this proposal, but only in 2012, Justin decided. Last year, the couple broke up for a while, then back coshlas (it was rumored that Timberlake's mom did not really like the potential daughter-in, hence all the problems), but the moral of the story is that love always wins. Now Ja Ja and happily married. Their wedding took place in Italy a few months ago. To go down the aisle actress chose not standard white dress and pink outfit nezhno- by Giambattista Valli, the bride wore an elegant classic tuxedo.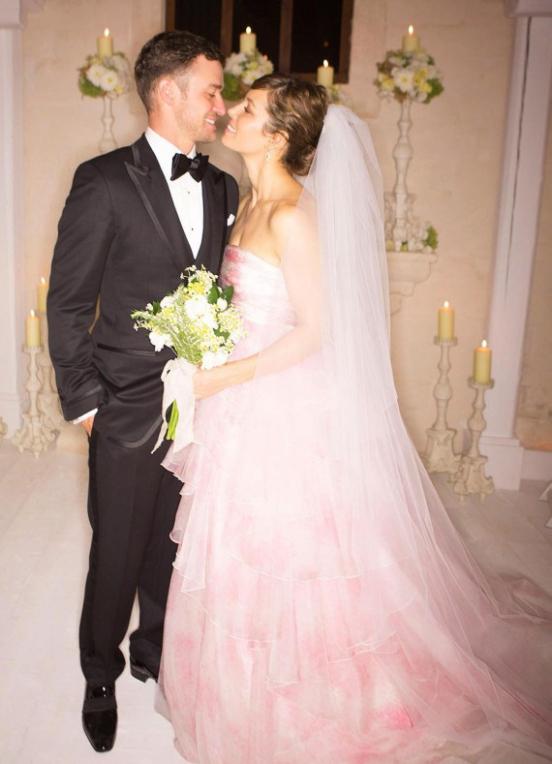 Alec Baldwin + Hilary Thomas
Despite his age, has passed for half a century mark, Alec Baldwin is still handsome. He's also attracted the beautiful and successful women. His first wife was curvy bombshell 80th, Kim Basinger, and this year he married for the second time. His choice was Hillary Thomas, worked as an instructor of yoga and therefore has a good figure. Newly wife Aleka his junior by 24 years, but none of it (which is logical), nor her (that is unnatural) are not confused. Fans want to believe that Hilary really loves their idol, and did not lead to the money and the glory of her spouse, as practiced by many of the "hunter". Wedding lovers in the summer of this year, the guest of honor of the evening was directed by Woody Allen.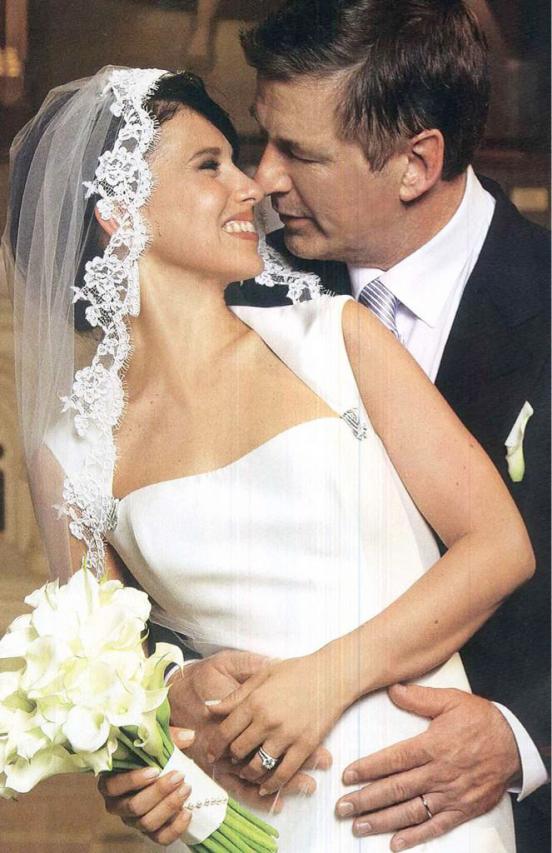 Ryan Reynolds, Blake Lively +
His unexpected marriage Ryan and Blake surprised not only of journalists and fans, but with relatives and friends, as most of them could not even imagine that everything would happen so quickly. The pair played a modest wedding in September, but they say that the bride was quite immodest dress and gorgeous Marchesa creation of a single copy (photo, alas, not included). At the wedding, this stylish couple visited America Ferrara, Florence Welch and Alexis Bledel.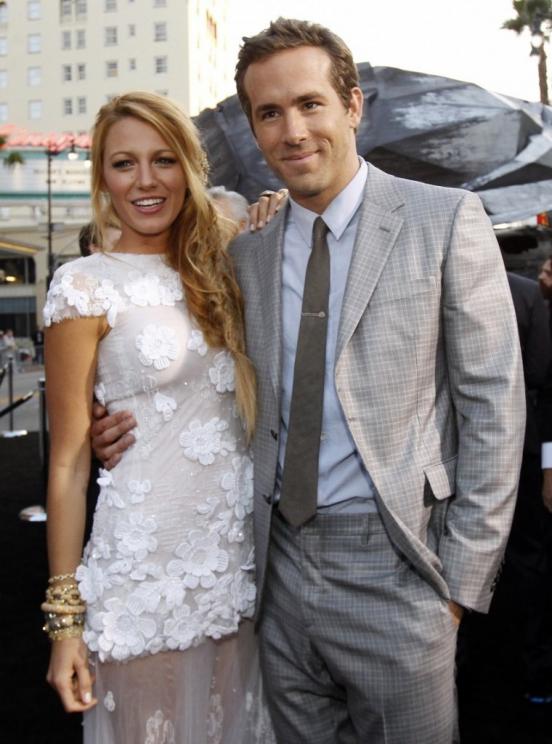 Adam Shulman Anne Hathaway +
Jeweler and actress tied the knot in September. At sunset, the California sun bride and groom, dressed in a gown by Valentino, presented the paparazzi gift - a pair of romantic photos.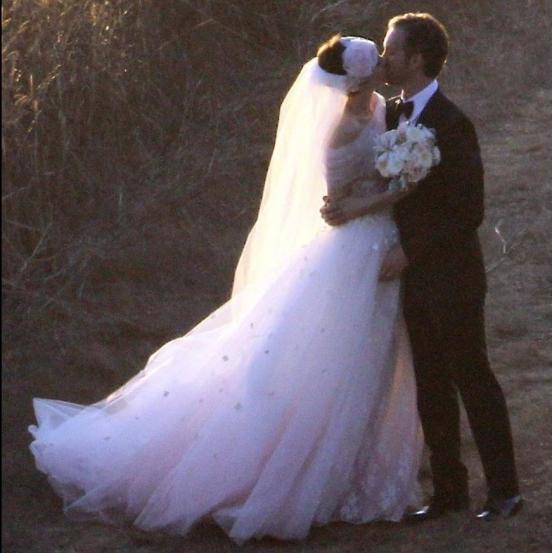 Bobby Brown + Alicia Etheridge
A few months after the death of ex-wife Whitney Houston, Bobby Brown, a musician played a wedding with a new passion in Hawaii.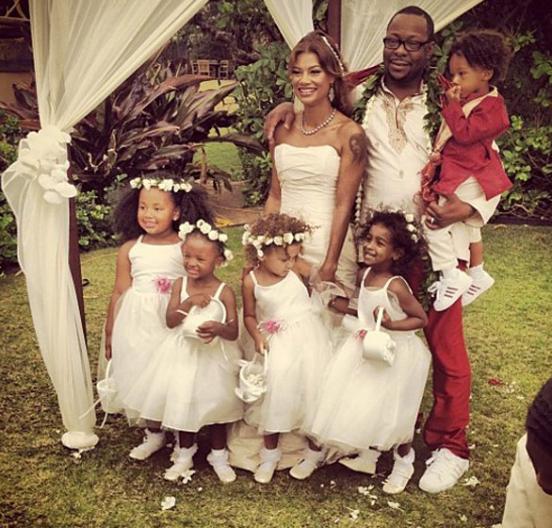 Will Kopelman Drew Barrymore +
Cutie Drew Barrymore finally have something to compliment. 37-year-old actress was not only the first time became a mother, but also for the third time his wife. The offer made to her boyfriend Will Kopelman, whom she had met just over a year before a significant event. Drew was getting married in the state, so radiant with happiness in Chanel dress sewn to order. At the wedding ceremony was attended by her famous girlfriend Cameron Diaz and Reese Witherspoon.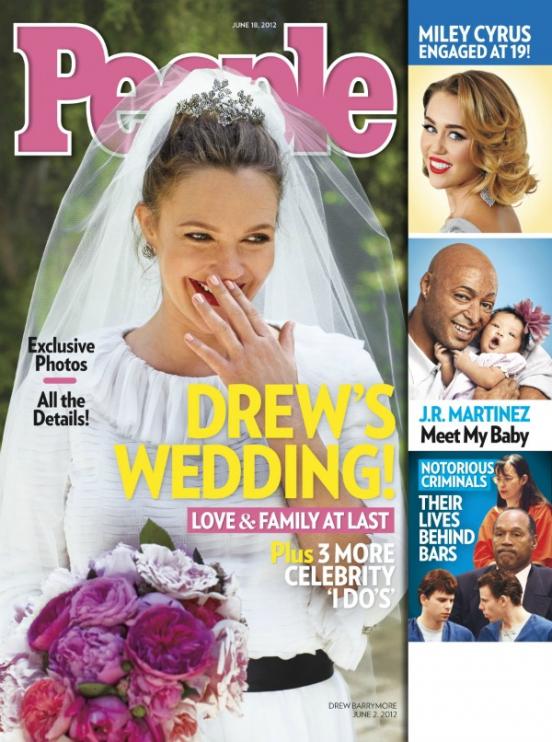 Mark Zuckerberg Priscilla Chan +
The founder of "Facebook" one-woman man. His future wife, he met for nine years, and when he knocked 28 and she 27, he decided it was time to get married. It is not known what Priscilla Chan captivated billionaire, but as soon as she received the diploma of medical education, they were married. The wedding was not such a magnificent but very memorable for all visitors, because they seriously think that goes to just a party in the backyard of the couple.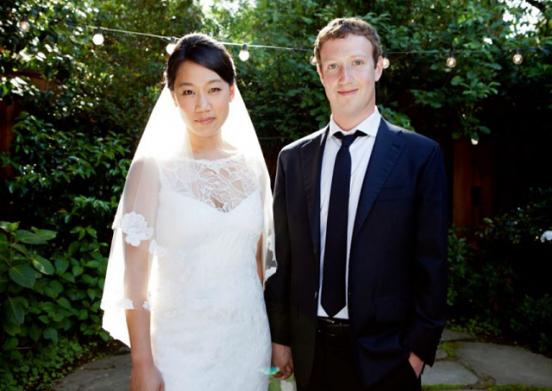 Marcus Mumford + Carey Mulligan
Musician and actress married in rainy England, in April this year. For this event the bride looked not entirely appropriately, but she was most comfortable: on Kathy was Prada pink dress and pink rubber boots. Watched vows lovers couple friends: Colin Firth, Jake Gyllenhaal and Sienna Miller.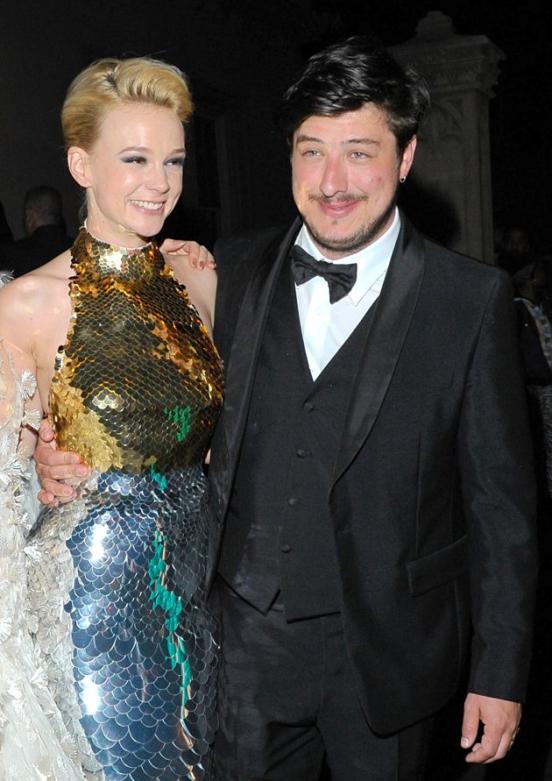 Matthew McConaughey + Camilla Alves
Should this pair will be together the rest of his life, because the actor and the Brazilian model looks very harmoniously and happily, so yes, if only for the first time admitted to each other in love. Their relationship is already more than five years, have two children, but the actor decided to make a proposal to Camilla just this year. The couple married in June, and in July it was announced that Alves is waiting for the third child.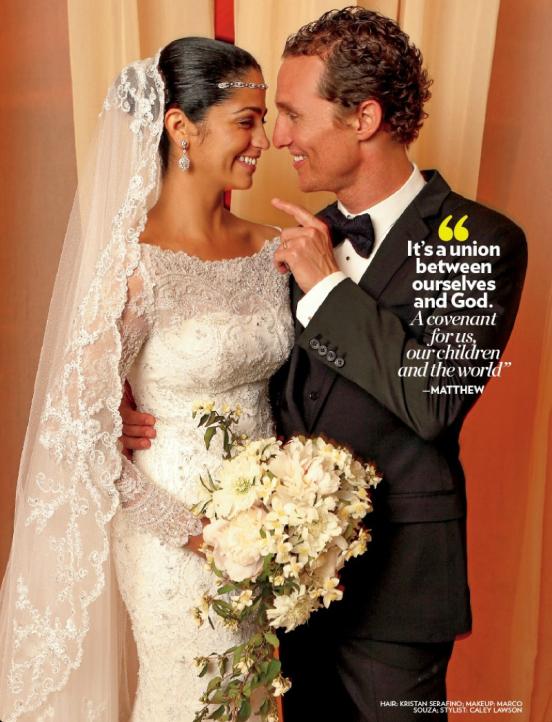 Benjamin Millepied Natalie Portman +
Sometimes the promise of marriage when the child grows up, is constrained. The dancer Benjamin Millepied organized a wedding with beloved Natalie, a year after the birth of their son, Aleph.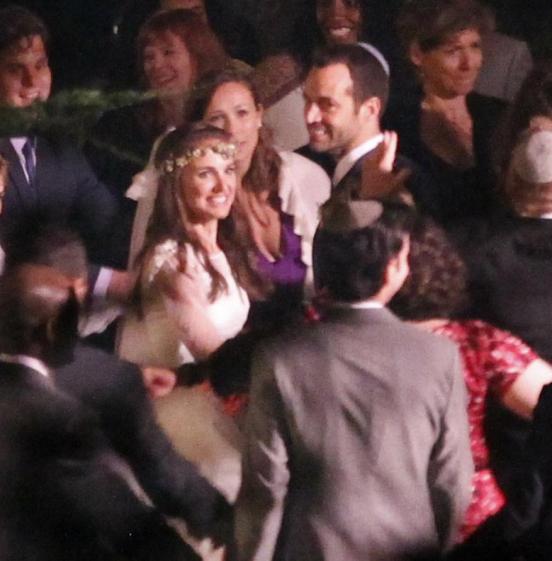 Aaron Johnson + Sam Taylor-Wood
22-year-old actor is in no way concerned about the fact that the spouse in his mother's good (a difference of 23), he's crazy about her and their two daughters. Sam was diagnosed with cancer twice and twice she had won, as if knowing that ahead of it waiting for something wonderful. Fate has presented her a gift - a happy life with a young husband.
Zach Galifianakis + Quinn Lundberg
42-year-old actor and the 29-year-old Quinn Lundberg working in charities, were married in August of this year. The wedding ceremony the newlyweds was short - only 30 minutes - but very private, behind closed doors.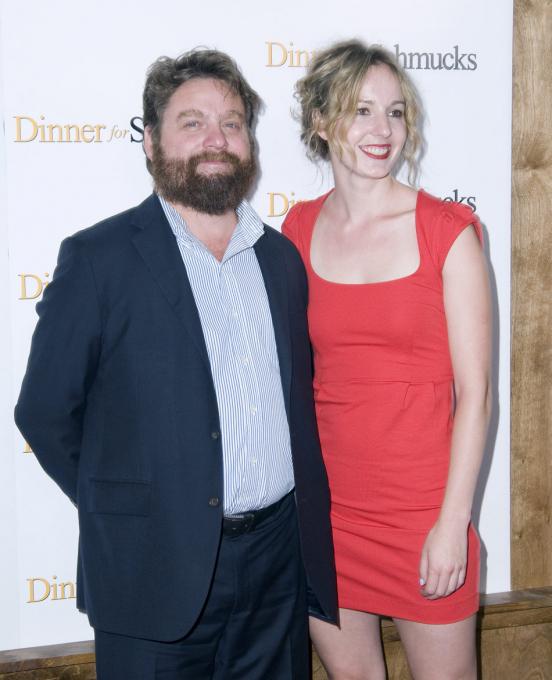 Jamie Bell + Evan Rachel Wood
Once the actress threw this charming guy freak for Marilyn Manson, but senses returned to ex-boyfriend. Feelings are not passed in October, they made the final decision to be together. On the day of the ceremony the actress lace dress was Carolina Herrera.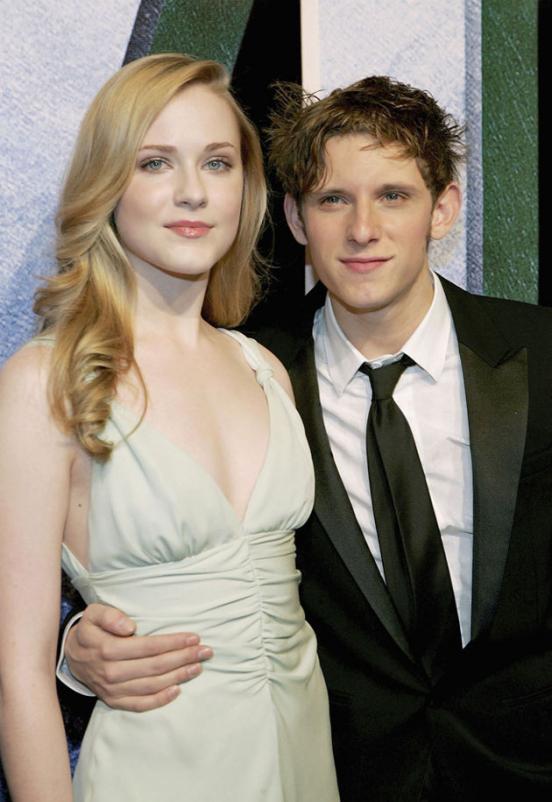 Jack Osbourne + Lisa Stelly
The whole big family Osoborn happy for Jack that day. The boy finally grew up and became a man. Lisa became Mrs. Osborne in October this year, before overjoyed loved even more - after giving birth to a daughter.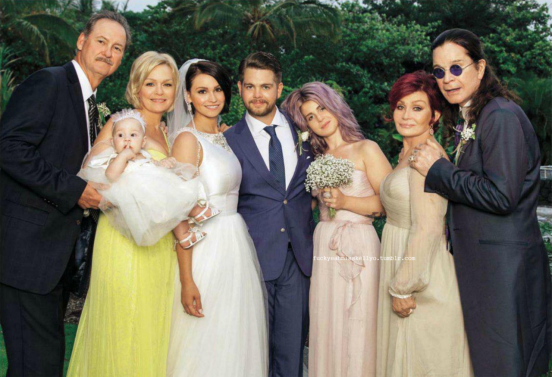 Giovanni Ribisi + Agyness Deyn
This wedding proved to be a surprise to many, since almost no one knew they were there. After a short novel actor and model were seen passionately kissing near the registry office.