On Monday, the Philippine island of Mindanao were taken hostage opposition. These people are going to submit to the Election Commission an application for participation in the election of their candidate of the local governor. Among them were local politicians, representatives of the media and their relatives. As a result of the hostages have been killed - in a mass grave in the municipality of Ampatuan it was found 46 corpses. This figure is not final - the search for the remaining victims of the massacre continues.
The mass slaughter of civilians was the result of the struggle of local political clans. Now the Philippines are threatened with civil war.
(Caution in the post contains material with scenes of death and cruelty!)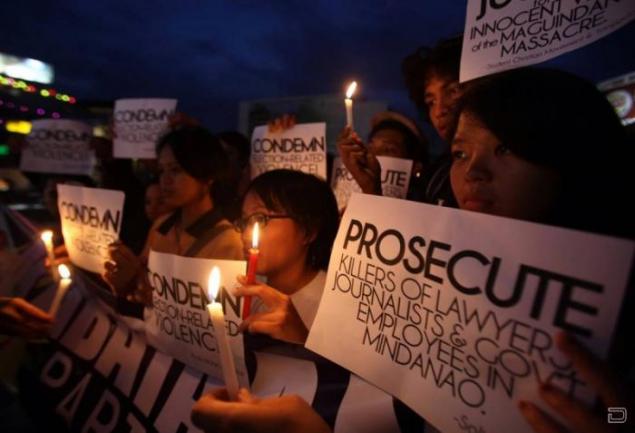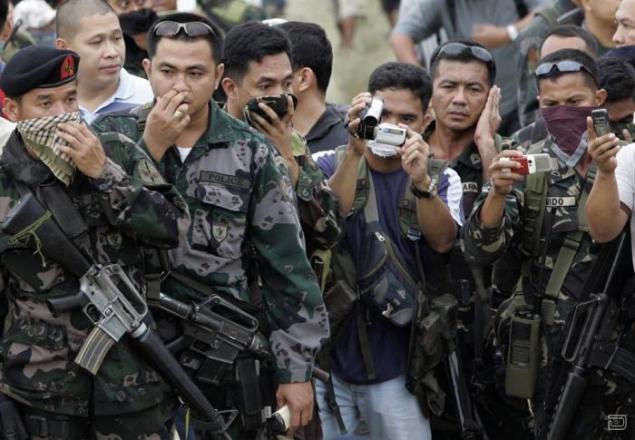 1) The police and military are looking at finding the body, which was pulled from a mass grave on a hillside in the municipality of Ampatuan in the southern Philippines.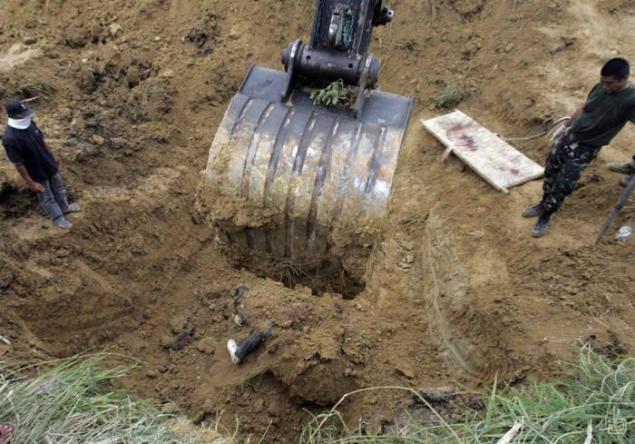 3) The police are watching, as the excavator works in the area where the bodies of the victims were buried in a conflict between two ethnic clans. (Aaron Favila / AP)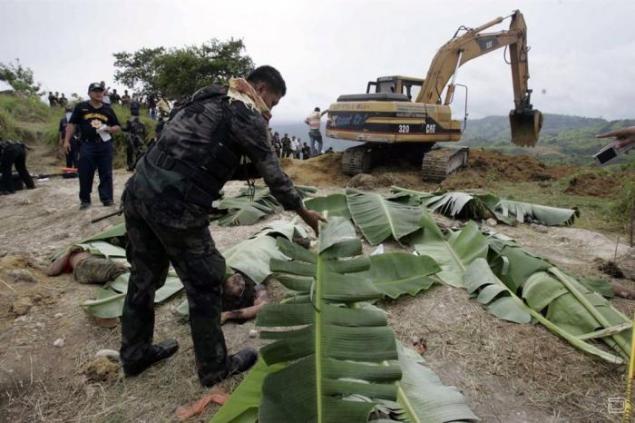 4) Police cover the bodies with banana leaves. As the PNA-sixth Infantry Division, Lieutenant Colonel Jonathan Ponce (Jonathan Ponce), the total number of dead could reach 60. (Aaron Favila / AP)