New cruise collection Emilio Pucci offers all the fashionable women than anything, and now glamorous safari - hot and feminine ensembles, imbued with an exotic flavor. Peter Dundas, creative director of the brand, incredibly luxurious elegance combined with comfort, and as a result - in front of us is stunningly elegant and fashionable clothes.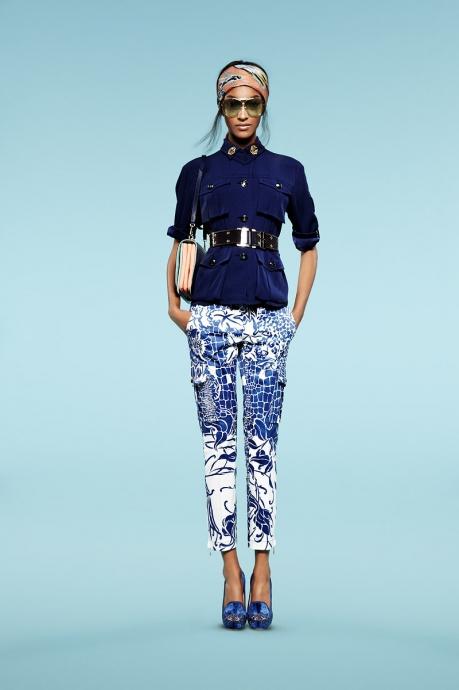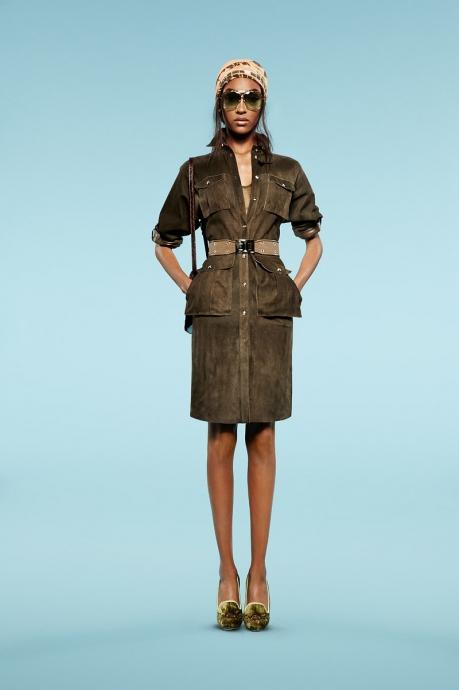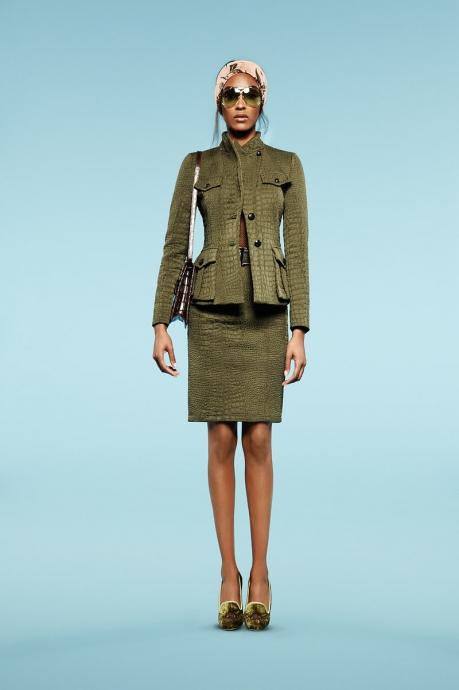 Cruise 2013 fashion emphasizes femininity in the first place and, at the same time, unique. Dresses by brand Emilio Pucci, are in perfect accordance with this requirement. The combination of luxurious fabrics and practical styles looks catchy and elegant.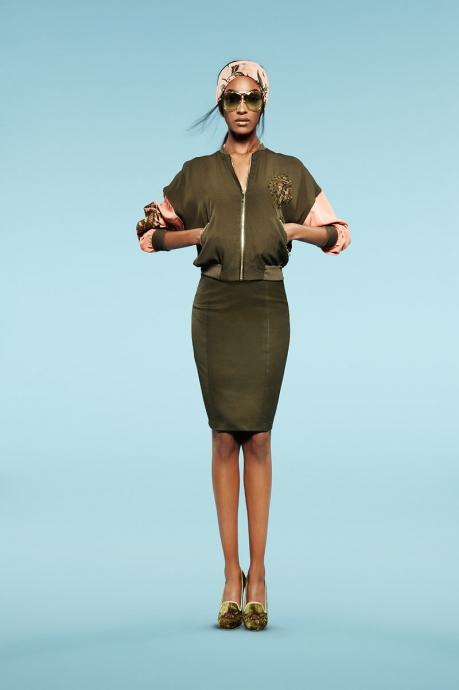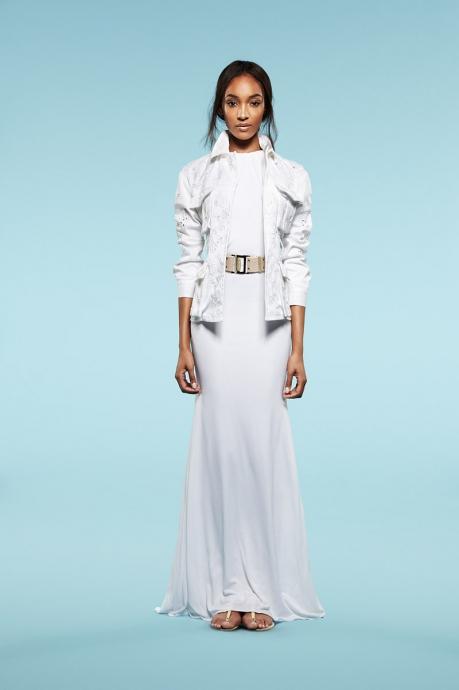 Style Emilio Pucci Resort 2013 is best suited to girls with cocky character who adore spectacular clothes and prefer extravagant tendencies, not deprived of femininity. In addition, the spirit of glamor safari attracts attention and brings a smile. It creates a free, positive, laid-back, yet very elegant image.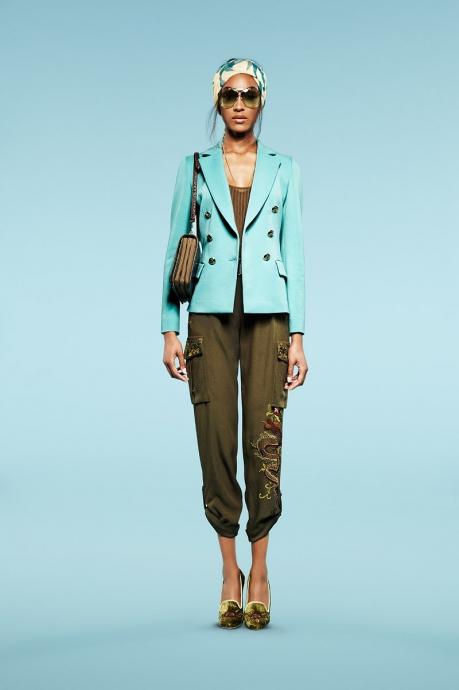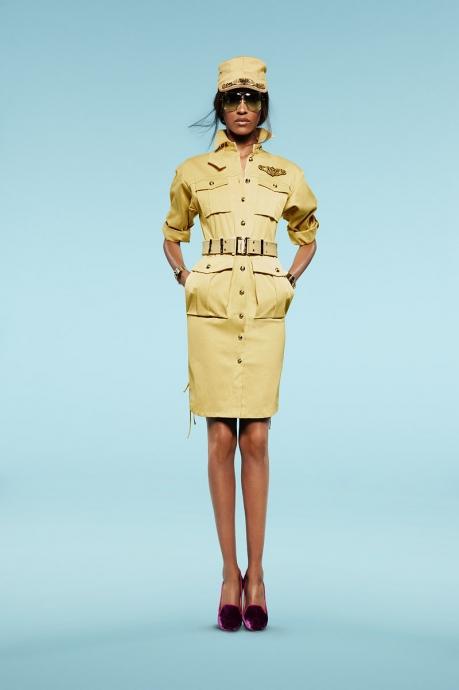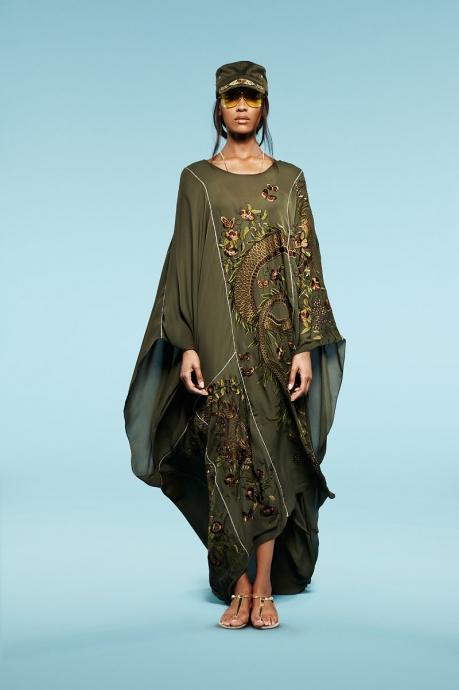 To express their vision of the new holiday season, the designer combined a variety of patterns and fabrics. Any fashionista will undoubtedly fascinate suede, chiffon, velvet, mesh fabric and other expensive materials, looking right and just, and luxurious thanks to high-quality embroidery.
Beautiful caftans and concise, yet stylish maxi dress, complemented army jacket, pencil skirt, beautiful mini-dresses, capri pants and trench coats produce slightly fantastic and fun experience. They can instantly refresh your cruise wardrobe.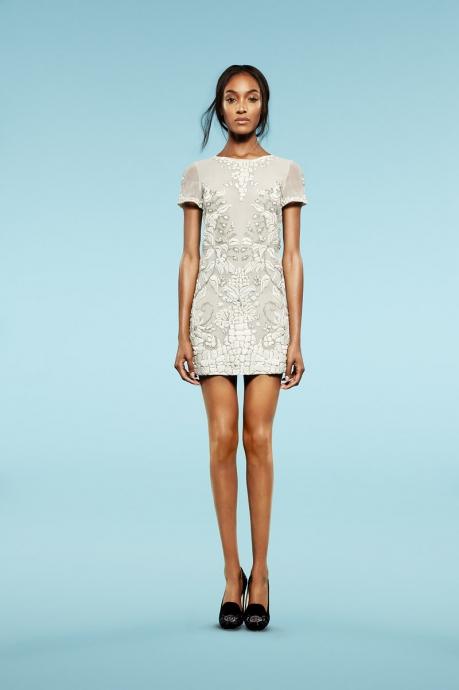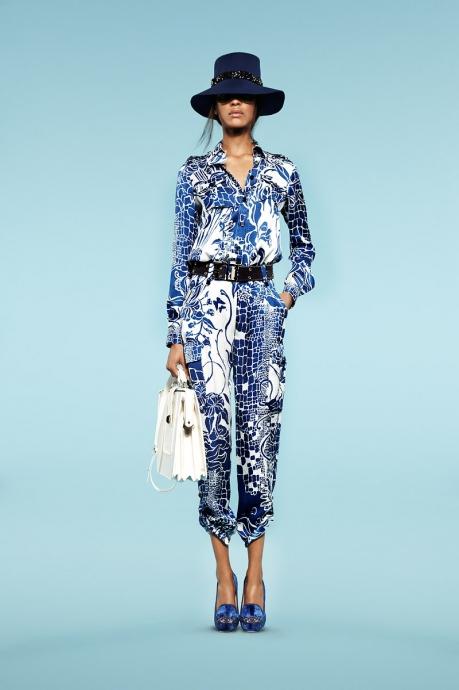 To make a special emphasis on ease of collection, Peter Dundas added sculptural ensembles tailoring traditional safari shades decor and floral prints.
And for the perfect finish of the image were selected stylish silk scarves.