A new collection of Peter Dunadasa brand Emilio Pucci became for many a pleasant surprise. And for me, too. Very playful and modern, despite the fact that the designer has found his inspiration in the era of the '70s. The result had a very spectacular outfits conquered all the guests show at the Milan Fashion Week. This is not surprising, since the Great ultrashort skirts looked so cool with suede boots, dresses and translucent fabrics with interesting prints. As Dundas, he wanted sozdatodezhdu that women will want to wear, and men - snimat.Stoit noted that he embodied his plan brilliantly.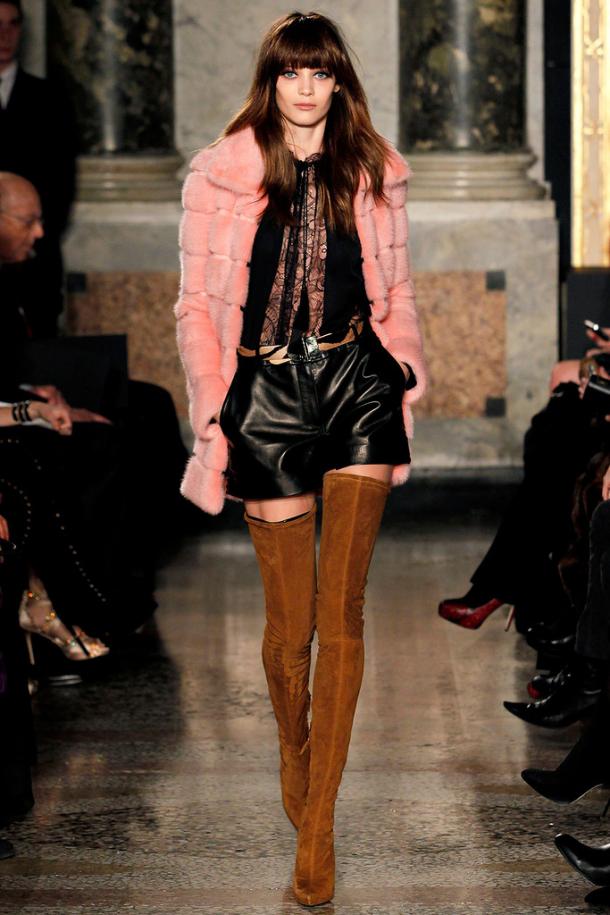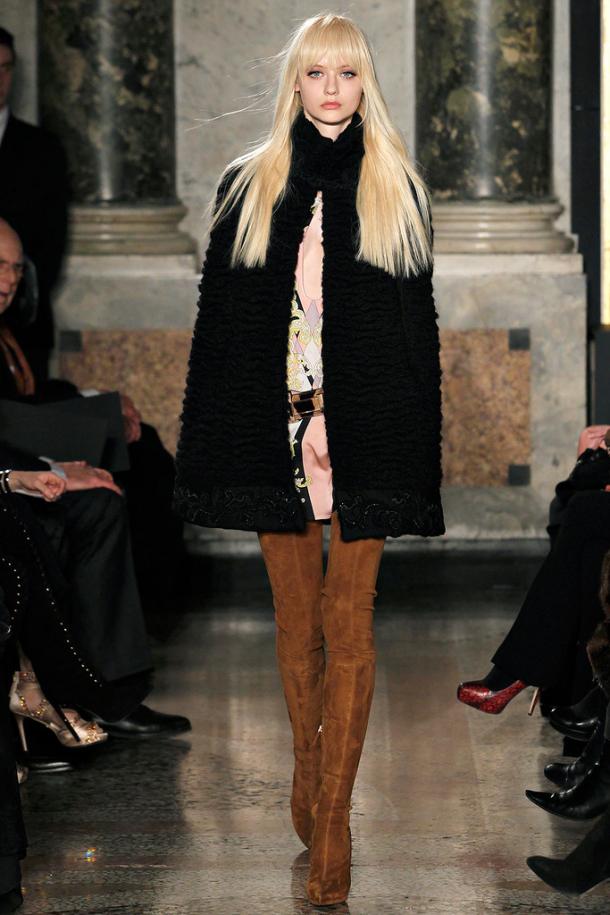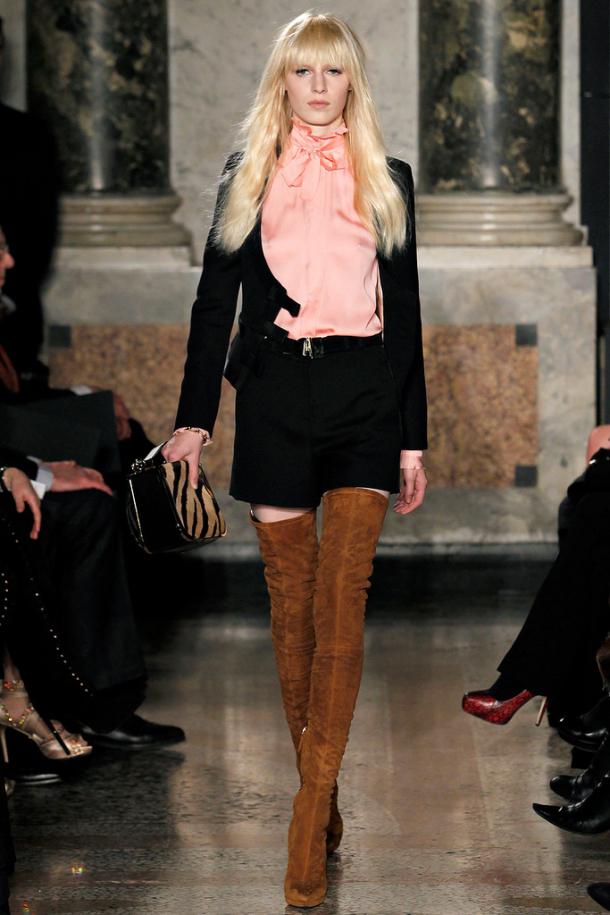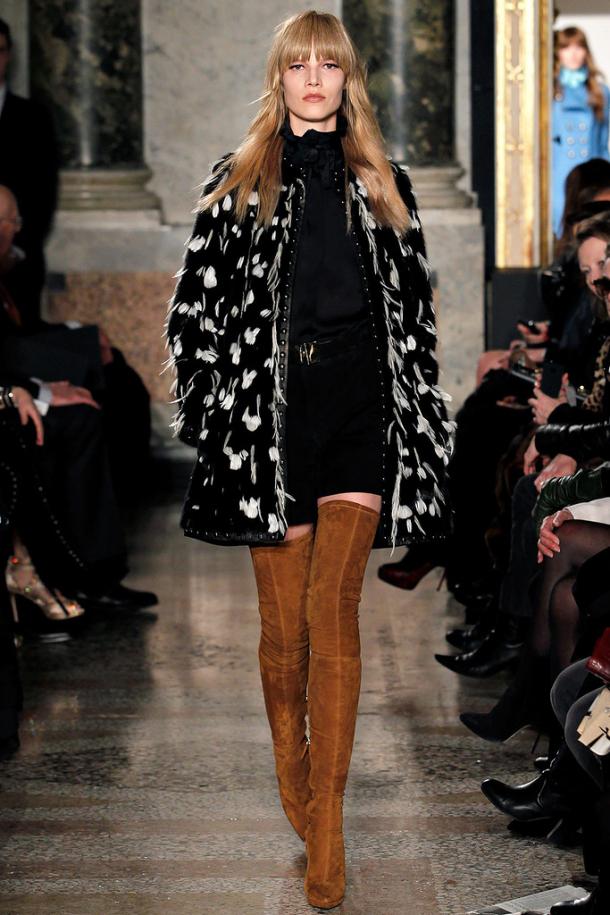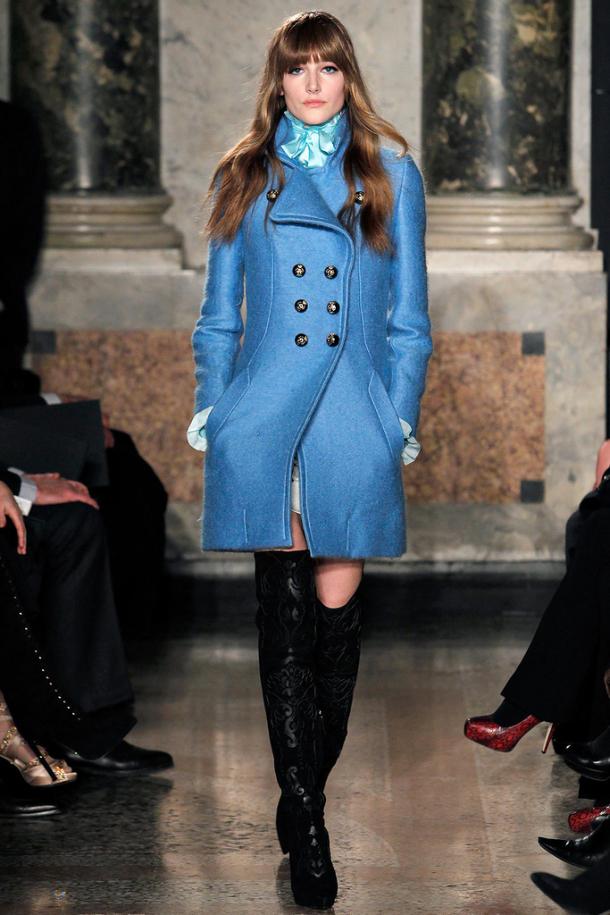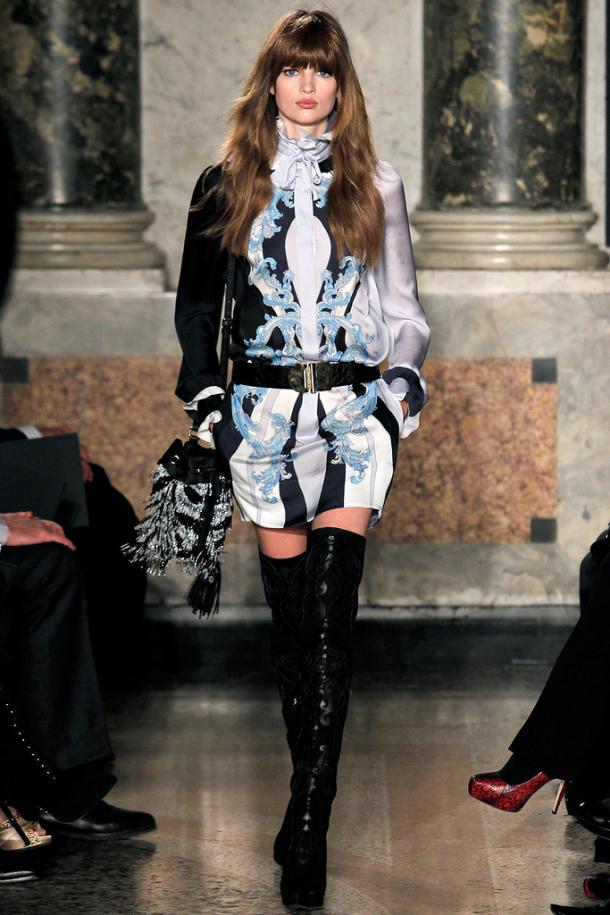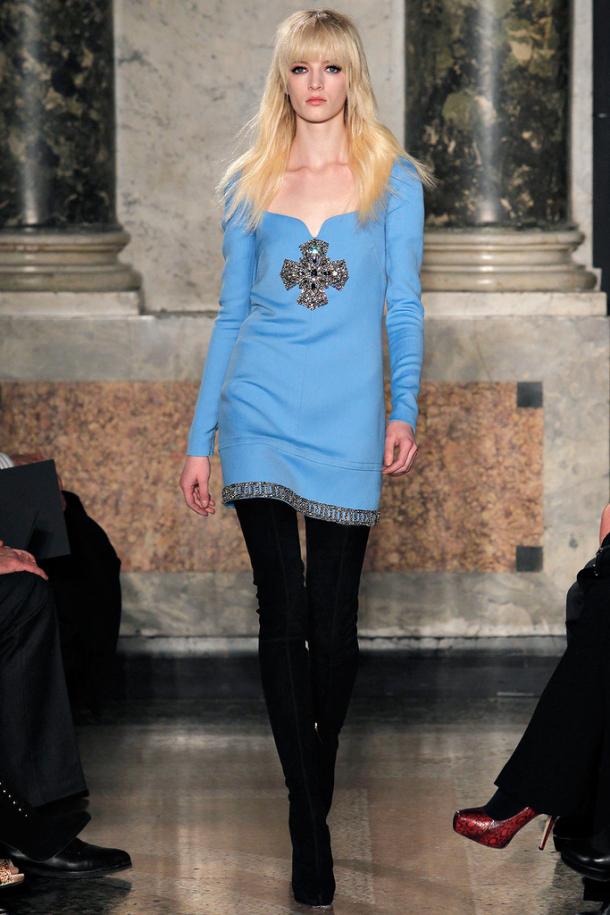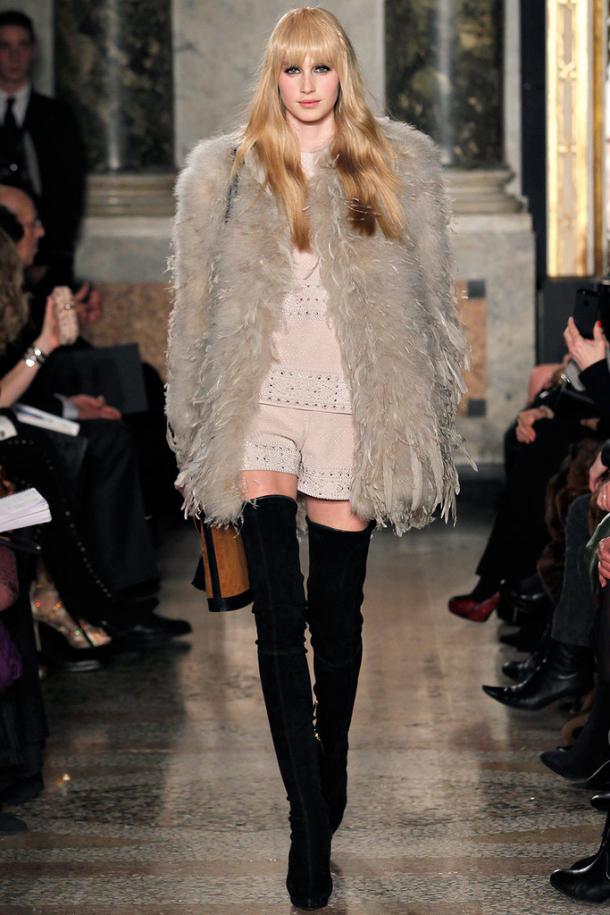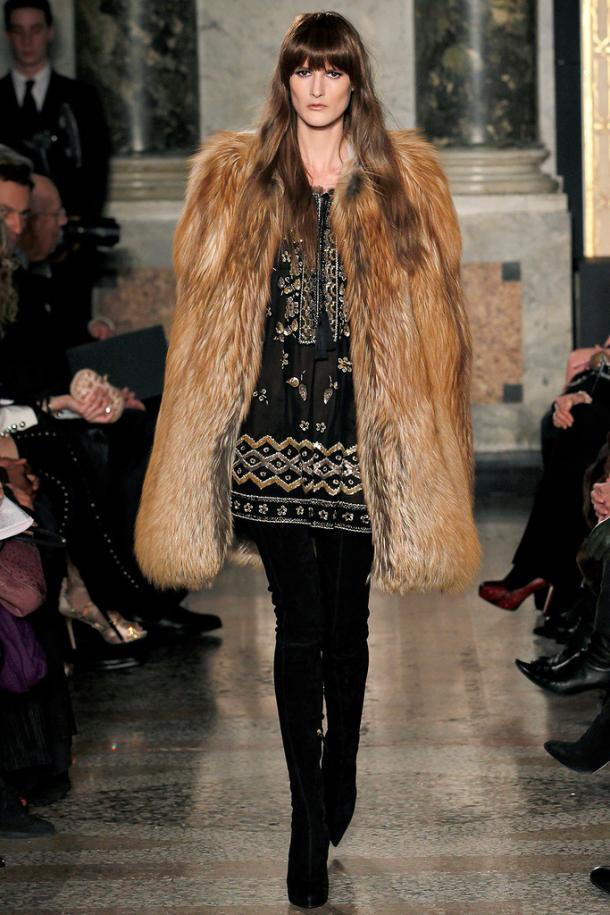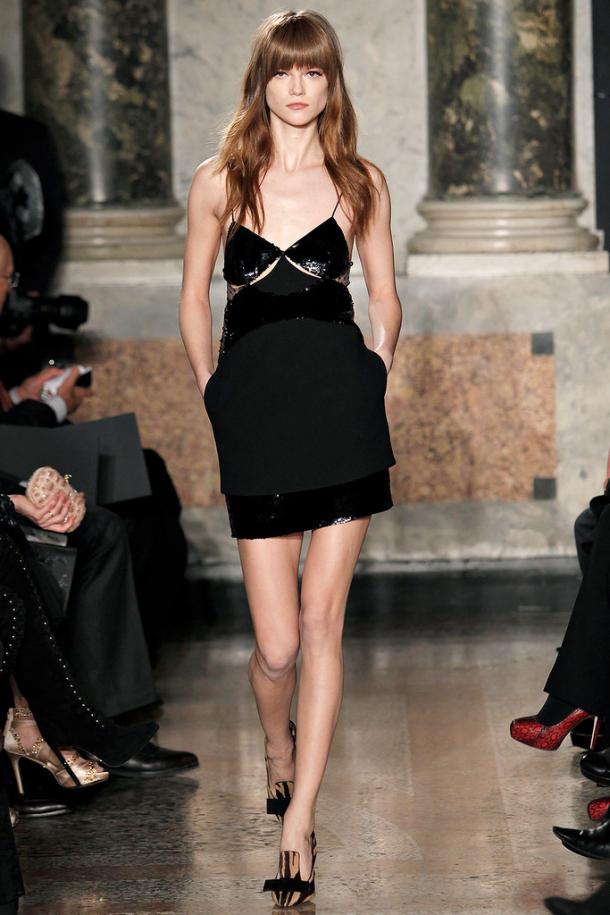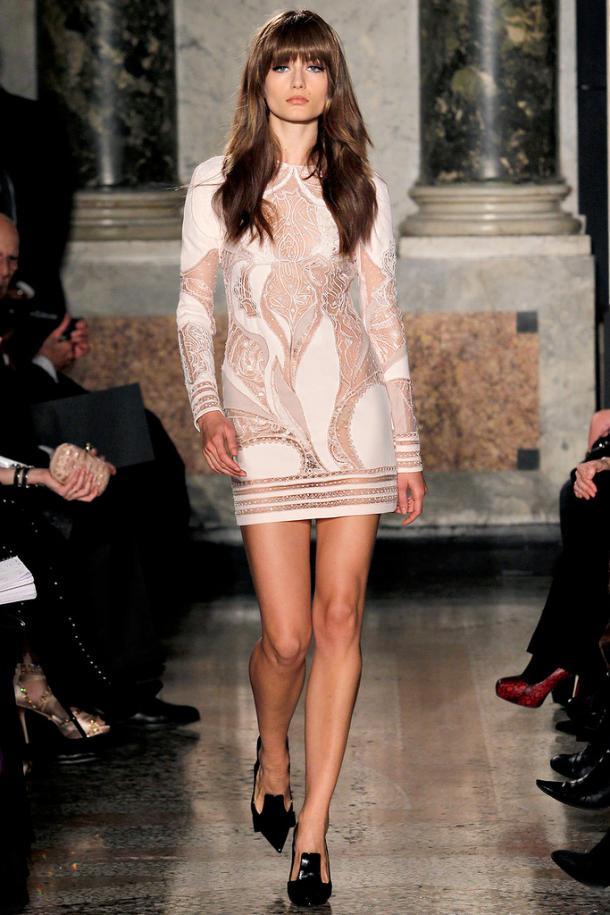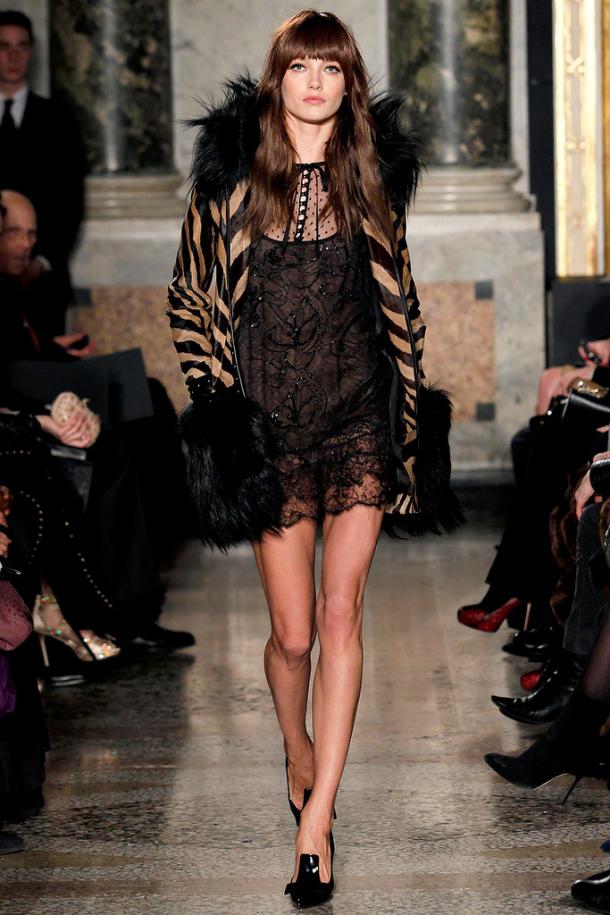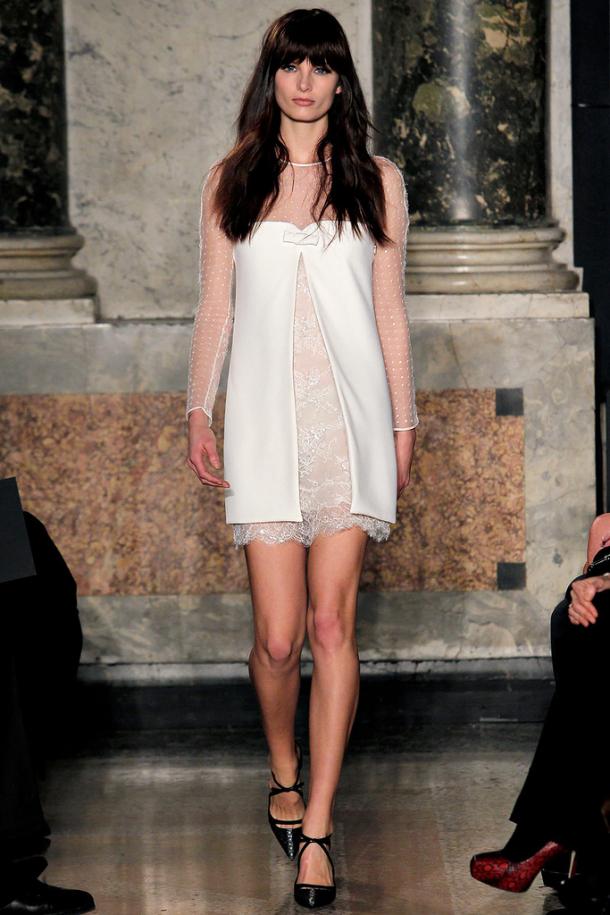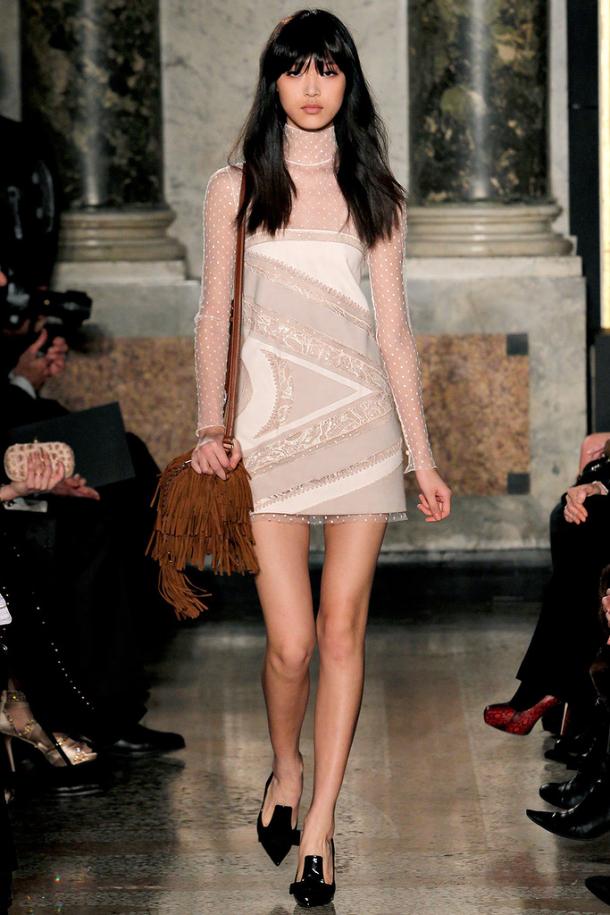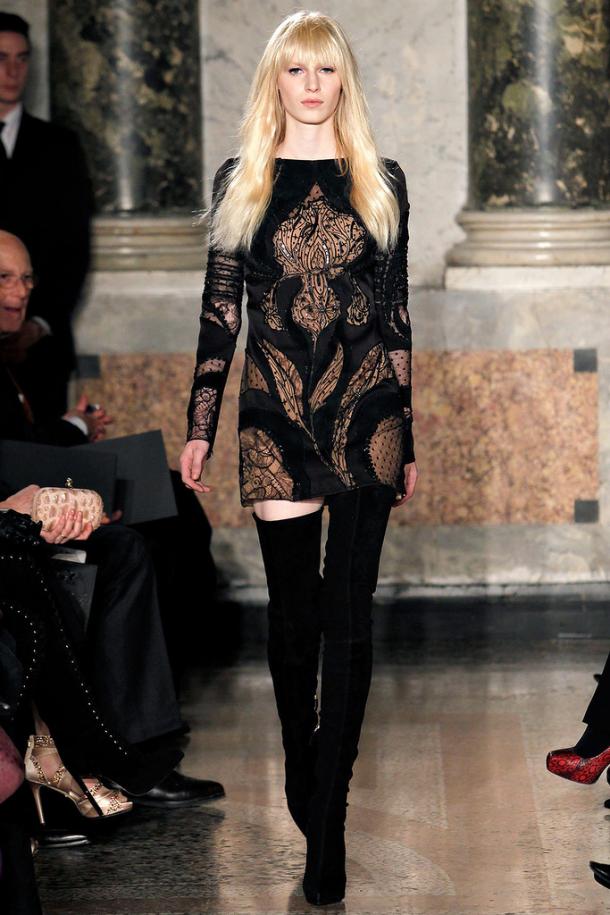 So, a new collection of Emilio Pucci Fall Winter 2013-2014 make long silk blouses and lace mini dress with suede jackboots up to the thigh, which automatically eliminates the need for the choice of stocking. Bright bands with pretty bulky fur coats and wool saturated with this rocker expression, which is reflected in the details - elements from black smooth leather, metal finishing and shiny tousled thick bangs.
In addition, Peter Dundas, carried away by the exotic East, decorate their clothes kaleidoscopic applications, abstract prints and embroidered metallic thread.