Showing his pret-a-porter Spring-Summer 2013 Miuccia Prada backstage commented: Japan ... and shestidesyatye.I this was all said could only look at the bizarre things, combining modernism Andre Kourregesa and the cherry blossoms.
Was unusual and the script of the show, which resembled a kind of ancient legend: quadrilateral space like a labyrinth of branching into different streets, which were models that do not intersect with each other. They were small steps in Japanese short and cautious, giving a real poetry show.
In the season of spring - summer 2013 Prada presented to the public a collection inspired by Japan of the 1960s. The famous designer, adhering to their traditional trendy look, revises the aesthetics of the rising sun to hit it dandies of the 21st century. As usual, Miuccia Prada did not attract popular fashions, she re-creates its own trends. For example, a modern interpretation of the Japanese costume - kimono and geta shoes.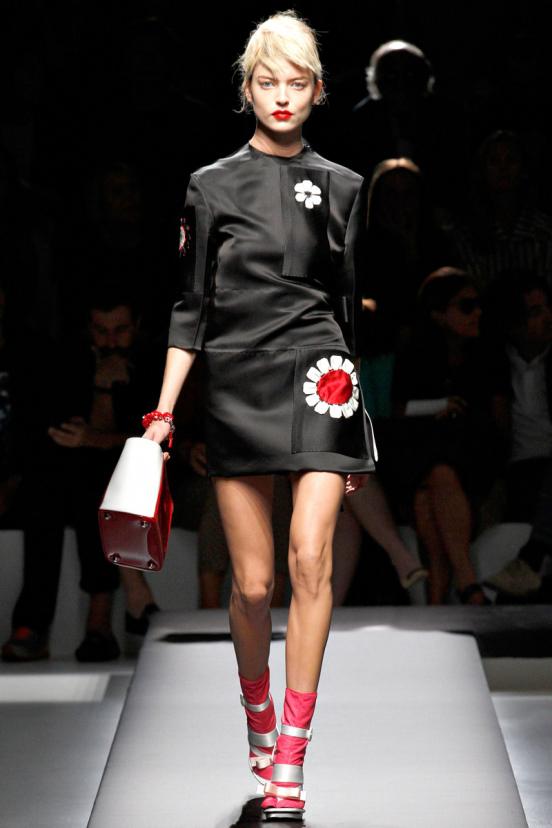 Prada is not just traveling to Japan 60, it is necessary to give us images of cyber-geisha. Showing his new collection of Prada begins with the continued relevance of black. Japanese creative Miuccia presents in asymmetric mini-skirts with floral appliques and jackets with simple lines.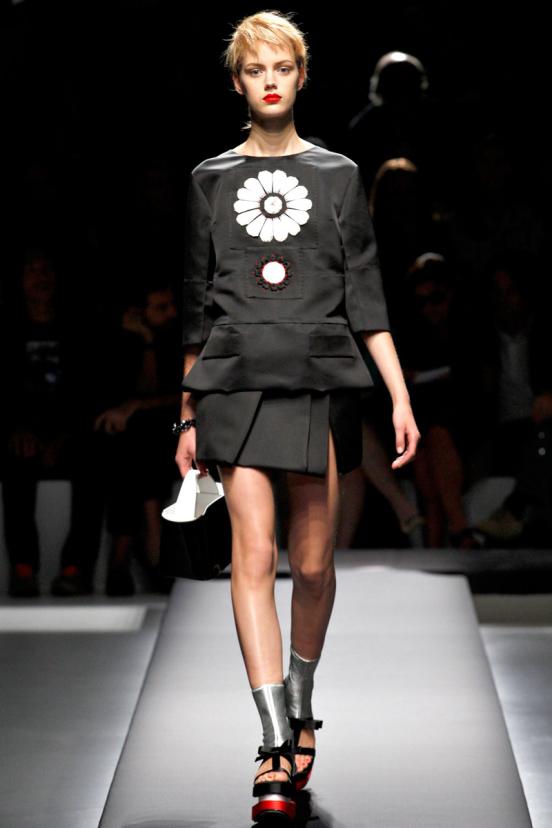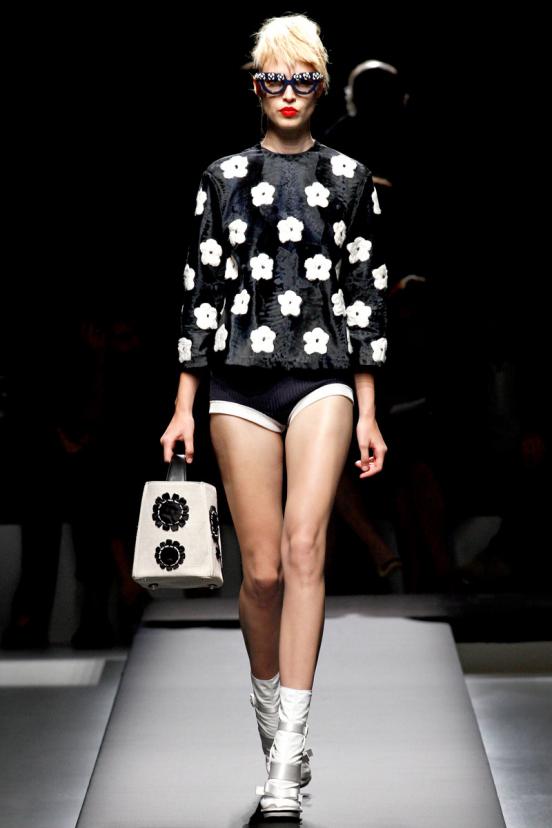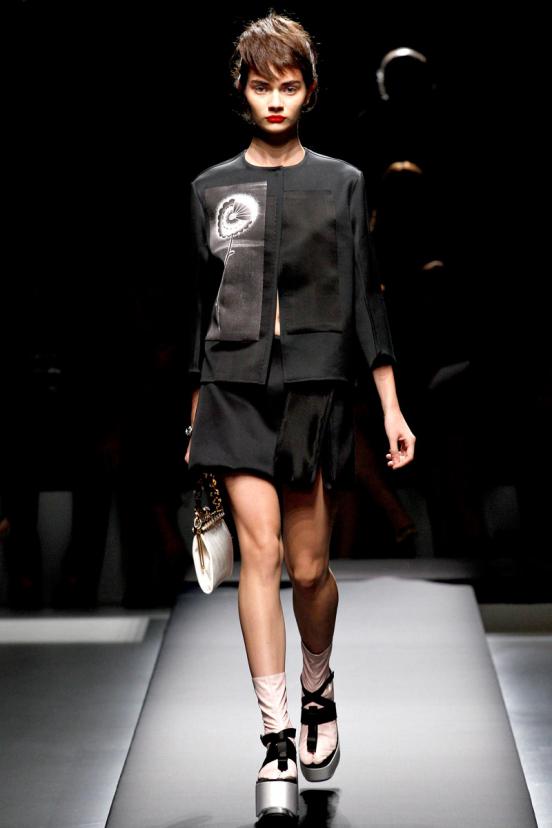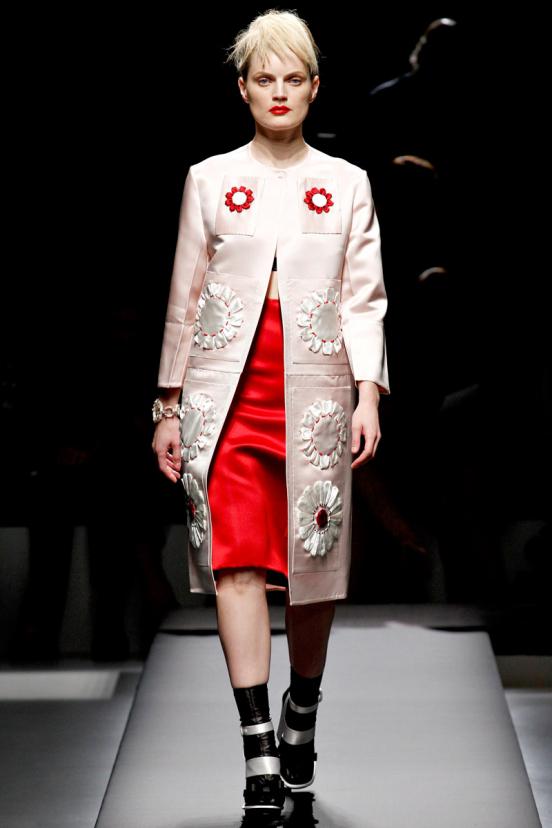 From black fashion show moves to a deep green, which is a massive coat. Further there are dresses, decorated with floral prints in a coral color, shade and relaxed, repeated effect of the Japanese palette.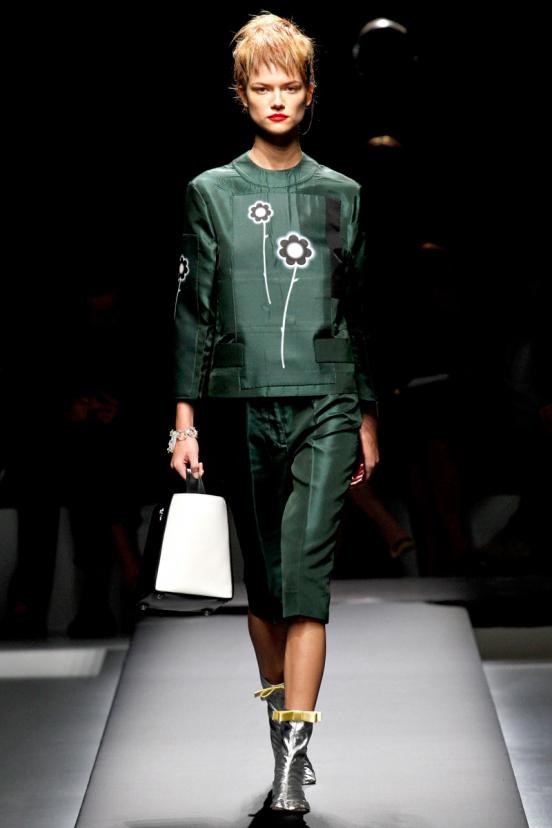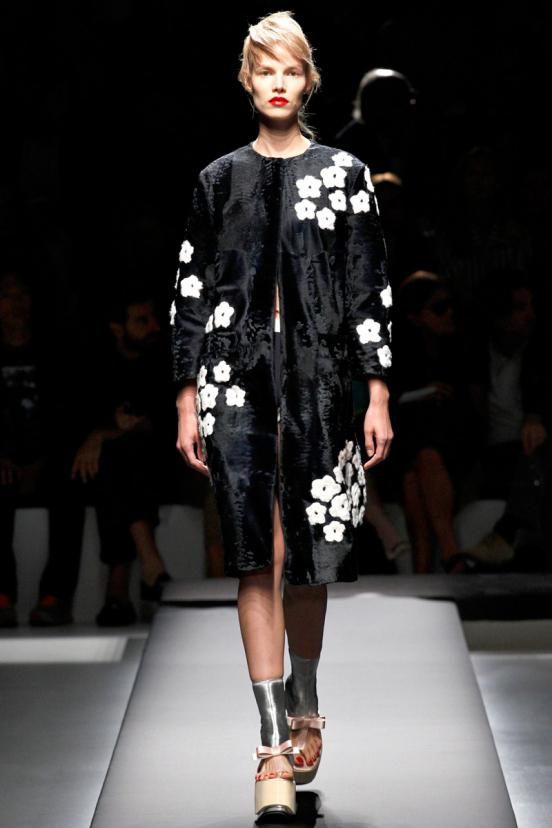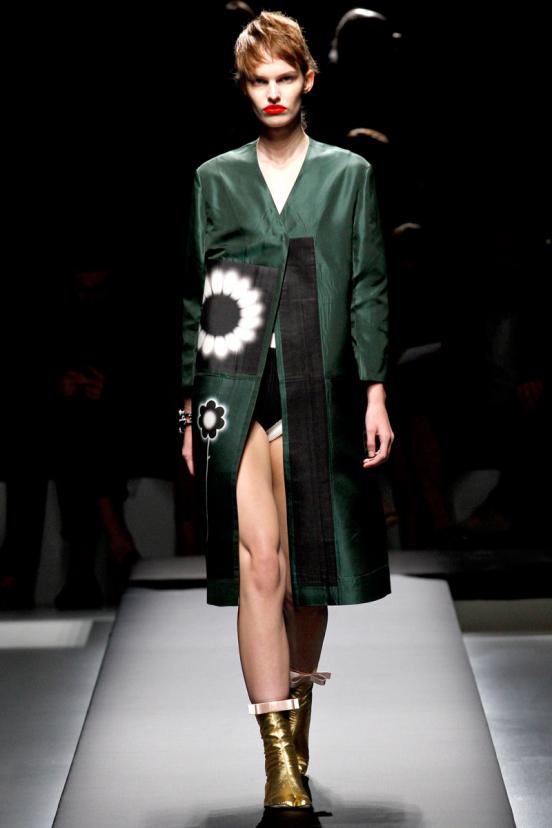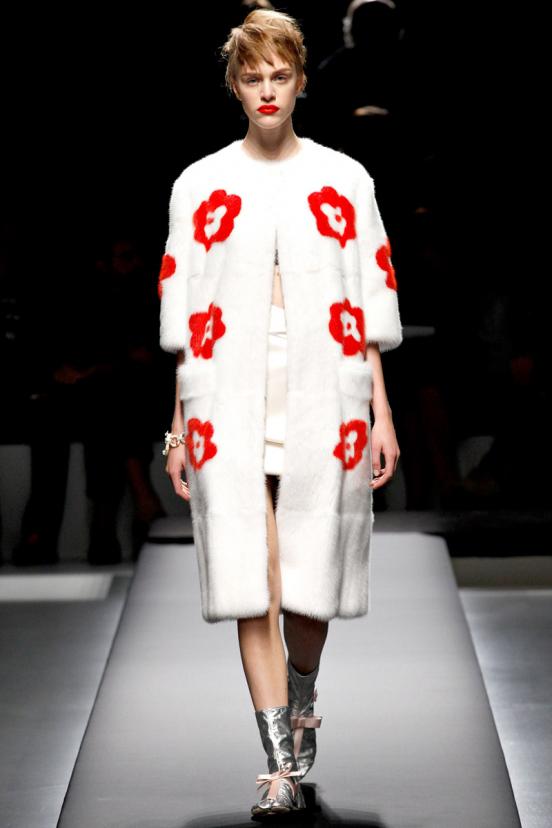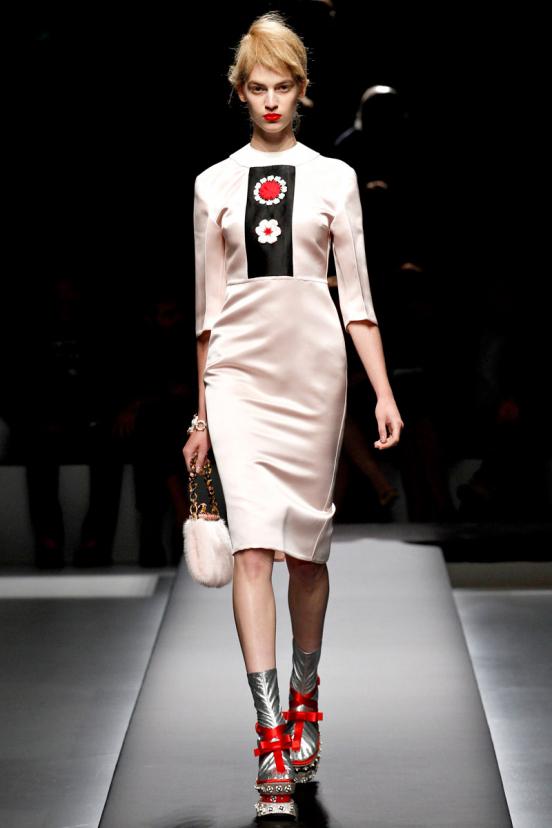 When on the podium appear tops from Prada, is presented to the public the imposition of volumes that look like the result of an original interpretation of the kimono. Pale green shades and soft pink hues and radiant finish beautifully contrasted with woolen tunics and warm coat.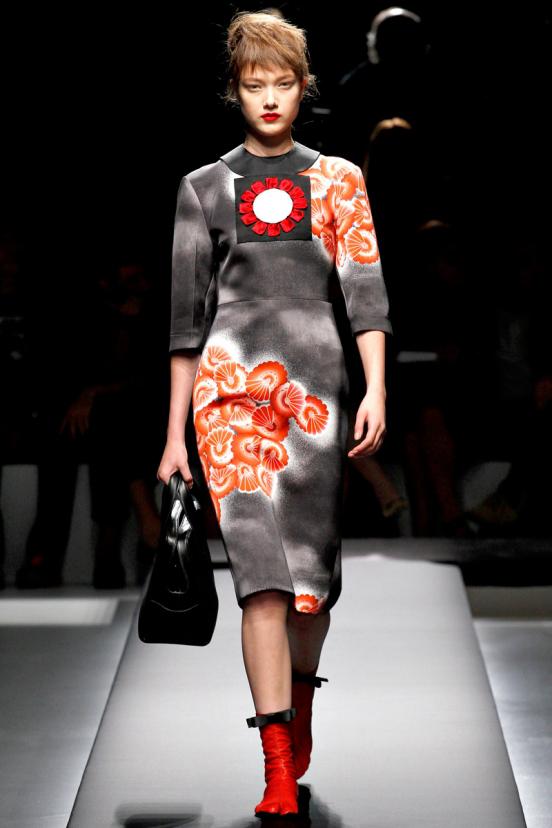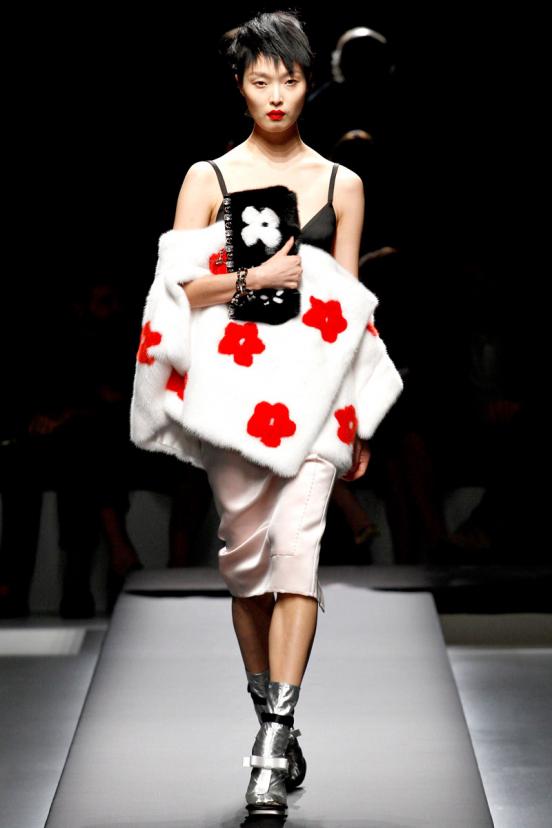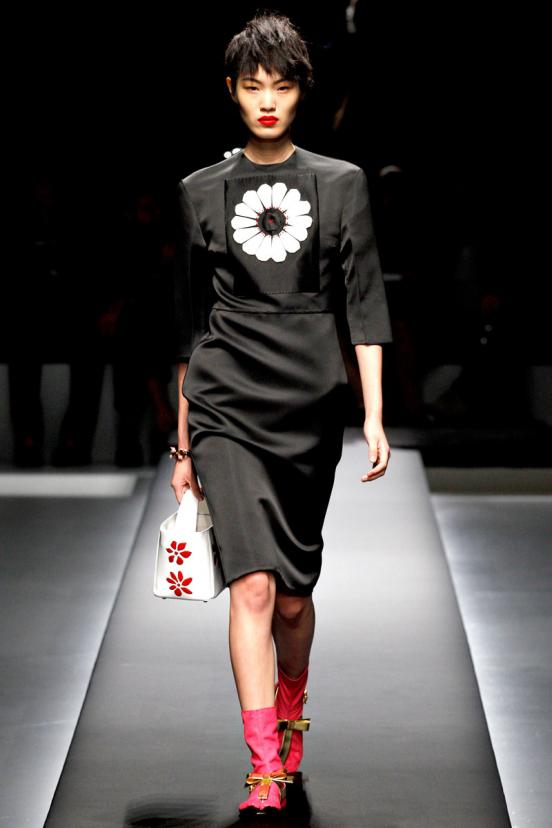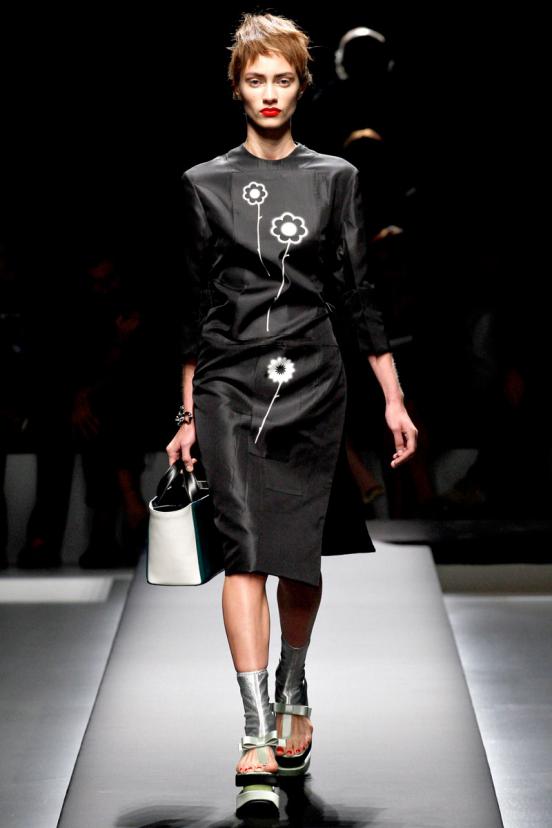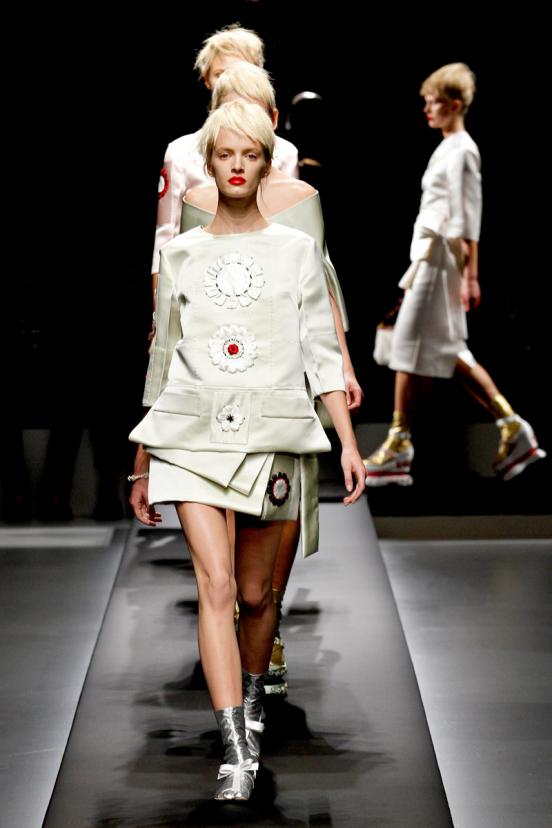 Geisha Miuccia walked the catwalk in huge platforms, or wrapped their feet in the fabric of metallic shades, adorned with the feminine bows. In the hands of the models were flirty bags, scarlet lipstick impressively underlined their lips, while the sunglasses was amazing floral frame.
This is the new aesthetics, invented by Prada for the new season, and which will undoubtedly be supported by all ordinary ladies spring and summer of 2013.