The second part of the review of the fashion from the red carpet Screen Actors Guild Awards 2013. At the end of the post suggest choosing the top 5 most stylish ladies of the event.
The first part of - here.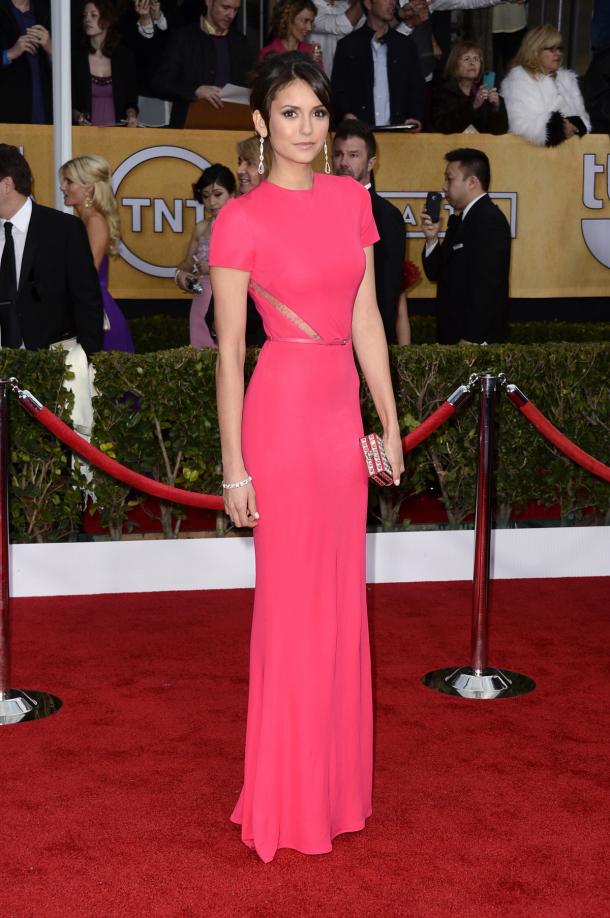 Nina Dobrev walked the red carpet in dresses saturated pink color, perfect girl tsvetotip appearance "Italian Winter", to which refers the actress. But the color - it's not only the dignity of a toilet by Elie Saab. It is also worth noting a simple, but very dull cut dresses, sleek decor in the form of transparent lace inserts and a thin belt - an element that completes the perfect outfit Nina.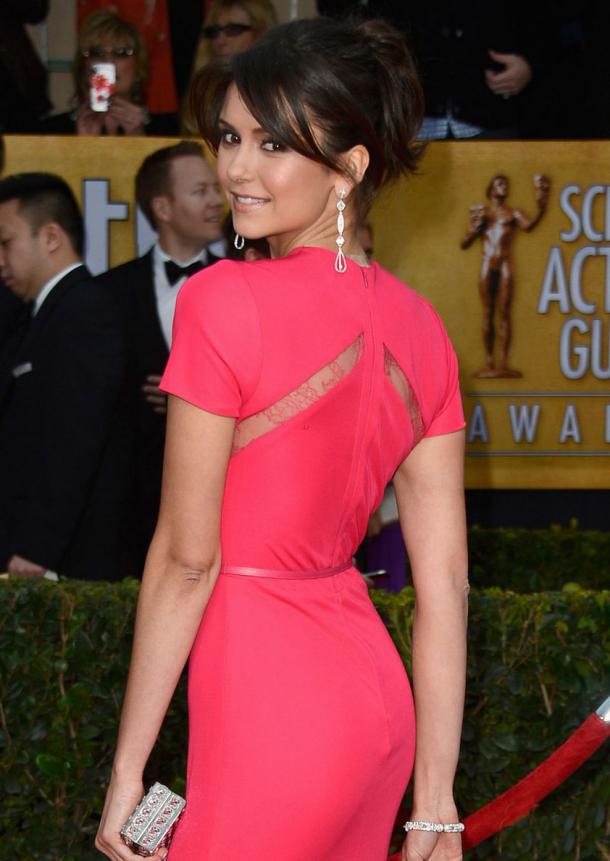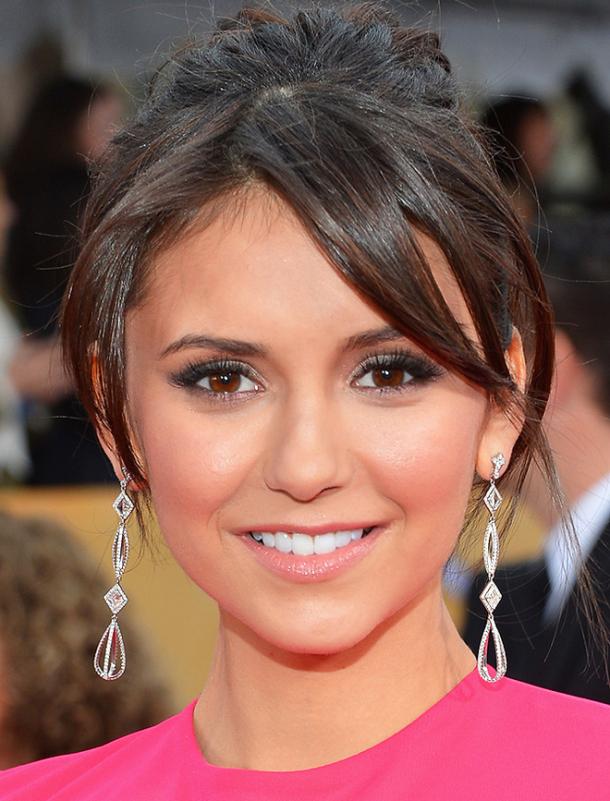 Alexis Bledel attended the ceremony in the company of his beloved actor Vincent Kartheiser. Alexis was emerald evening gown with a V-neck, draped and bundles with a touch of Greek style. I like the choice of the actress, but I was a little confused by jewelry that she picked up in addition, namely its size. In my opinion such a massive necklace with large stones on the delicate Alexis looks too hard.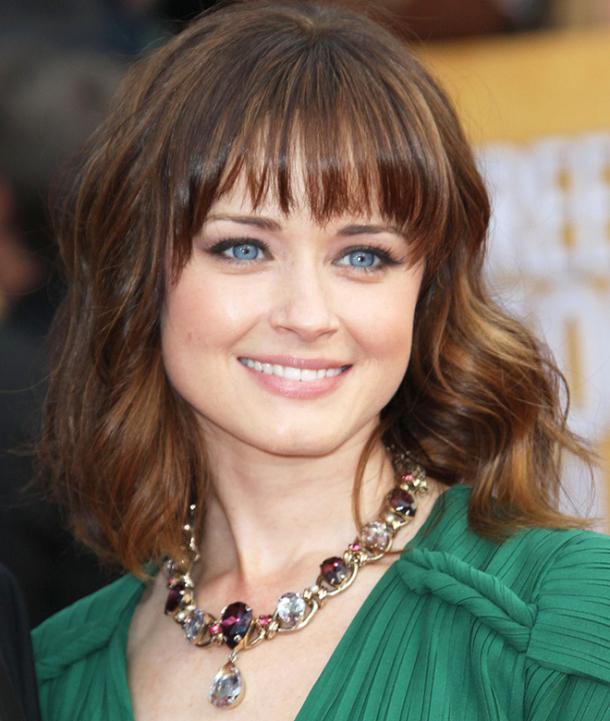 Despite the fact that Nicole Kidman is predictable outfit, the actress managed to create a stunning image of the dress Vivienne Westwood. Straight silhouette, a classic incision from hip and active across the finish goes along very statuesque actress and makes it even sexier.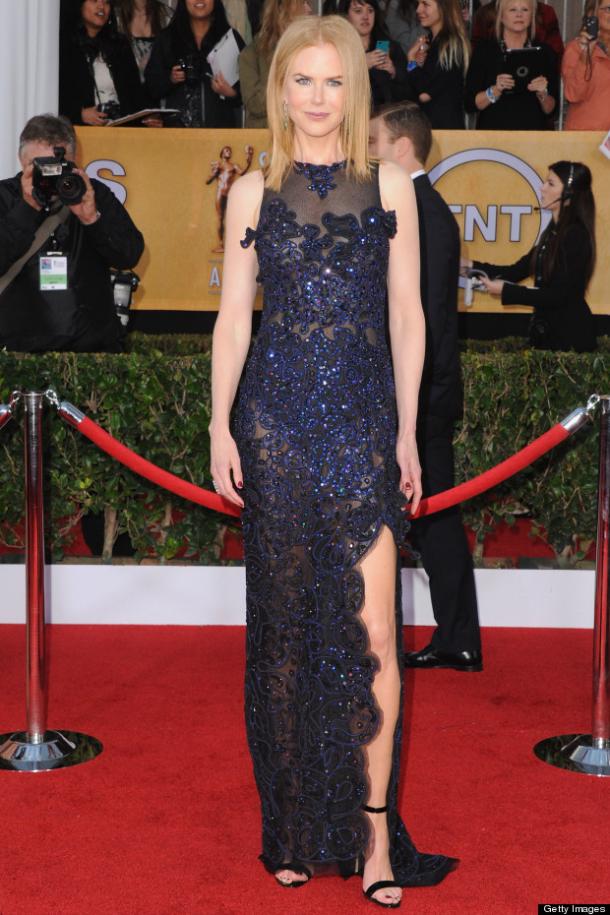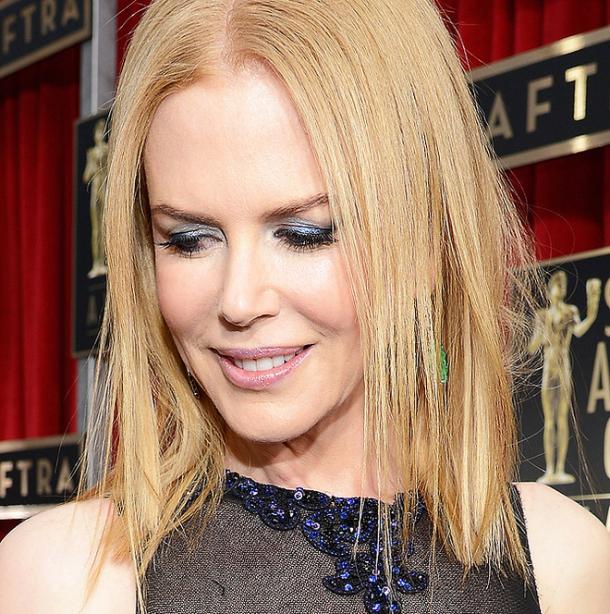 At first glance, dress Michelle Dockery seems boring and uninteresting, but when she turns sideways, everything changes - we overlook the most appetizing part of the body of the actress. To some, this outfit may seem vulgar, but I think that black "mutes" the effect of transparency and makes the dress is not vulgar, and sexually.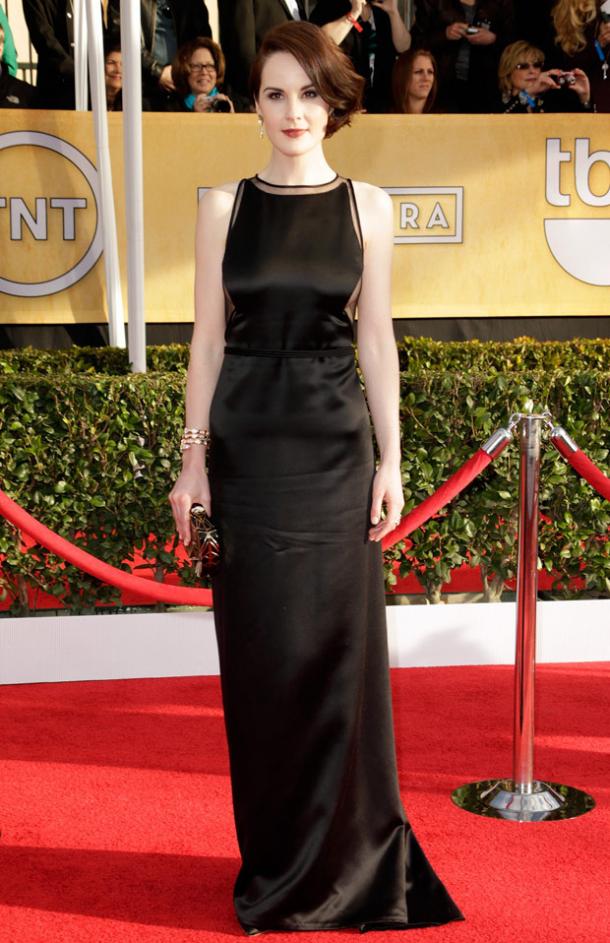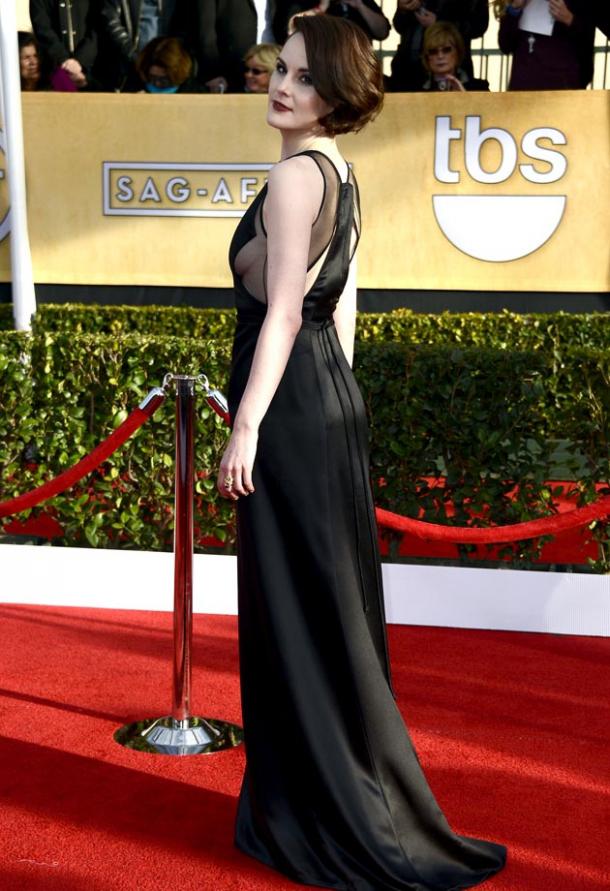 A woman like Sofia Vergara, can look luxurious in any outfit, but it is still worth thinking about changing the stylist. Fabric dress looks very cheap, and the same style from time to time evokes nostalgia.
Sarah Hyland in Dolce & Gabbana. The highlight of this dress was the unusual print in the form of exotic flowers and abstract patterns in a saturated purple hue. Prints are generally very rare in evening dress with a red carpet, but this image has become more memorable because it's the best bow of Sarah over the past few years.
Another lady in a dress from the Italian magicians Dolce and Gabbana - Elisabeth Moss. This ensemble is notable, above all, its long - short skirt, as well as print, not a frequent guest on the red carpet. Fashion critics unanimously repeat that this outfit needs a long skirt, and it seems to me that whether to Elizabeth cocktail and evening dress, we would not have noticed her in the crowd.
Attire Dzhenyueri Jones became my biggest disappointment on this red carpet. Her image is exactly like me on the chest, everything above, including a strange shirtfront, spooky makeup and hair, causing terror.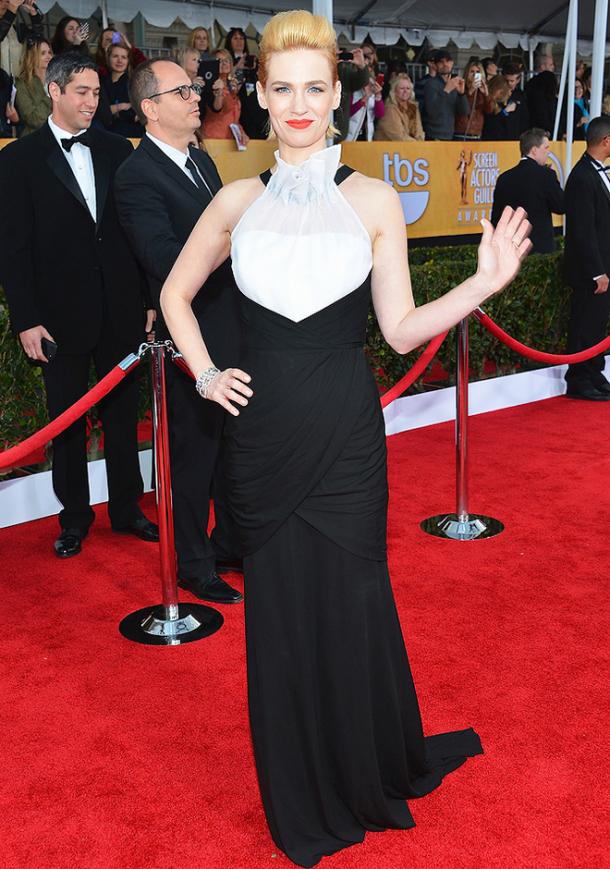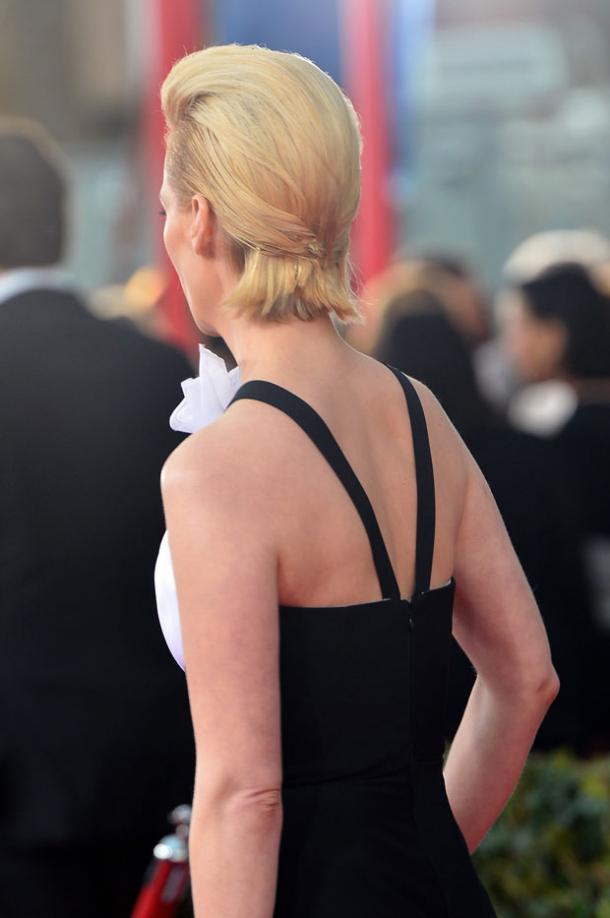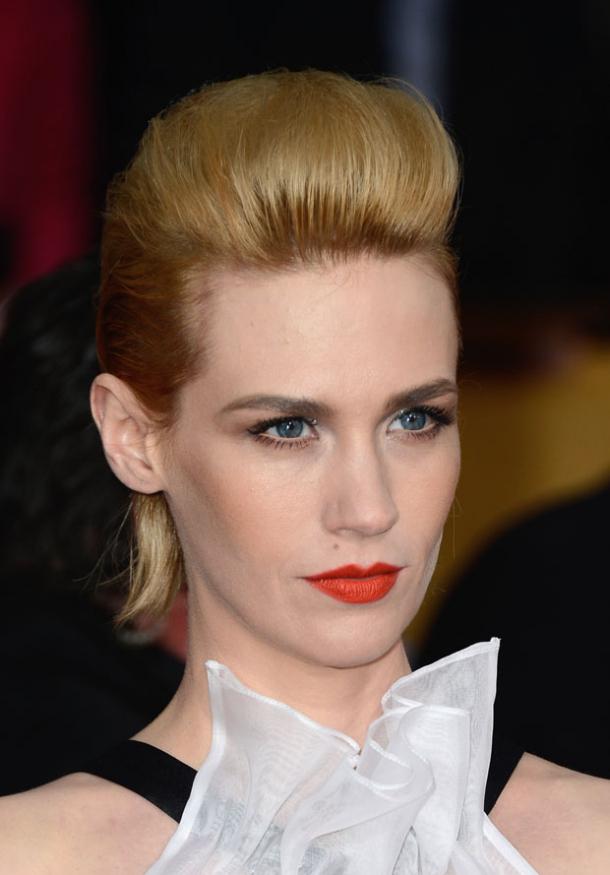 Viola Davis continues to experiment with unusual shades, because they look beautiful on her dark skin. Turquoise dress from Monique Lhuillier looks luxurious, even banal style in the Greek style. I also want to mention my favorite piece - earrings bright contrasting color.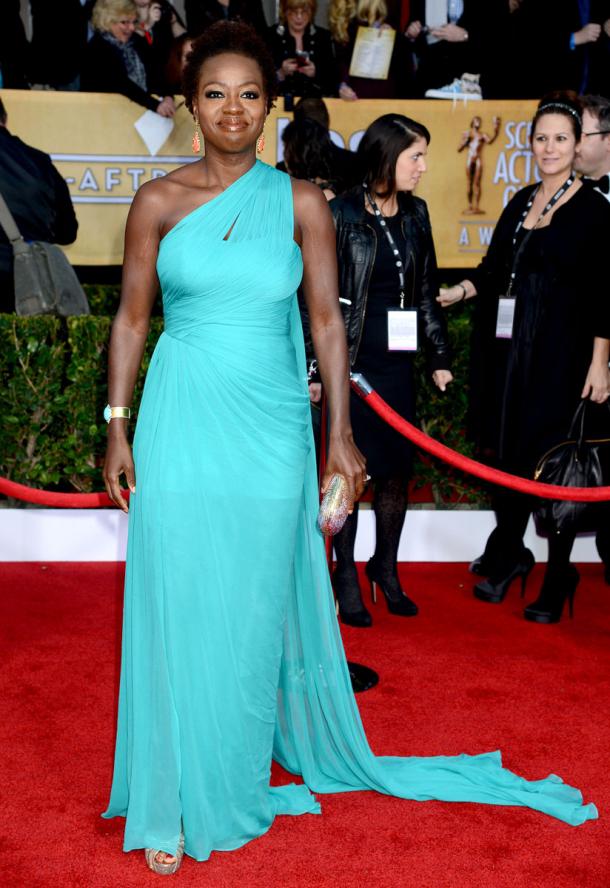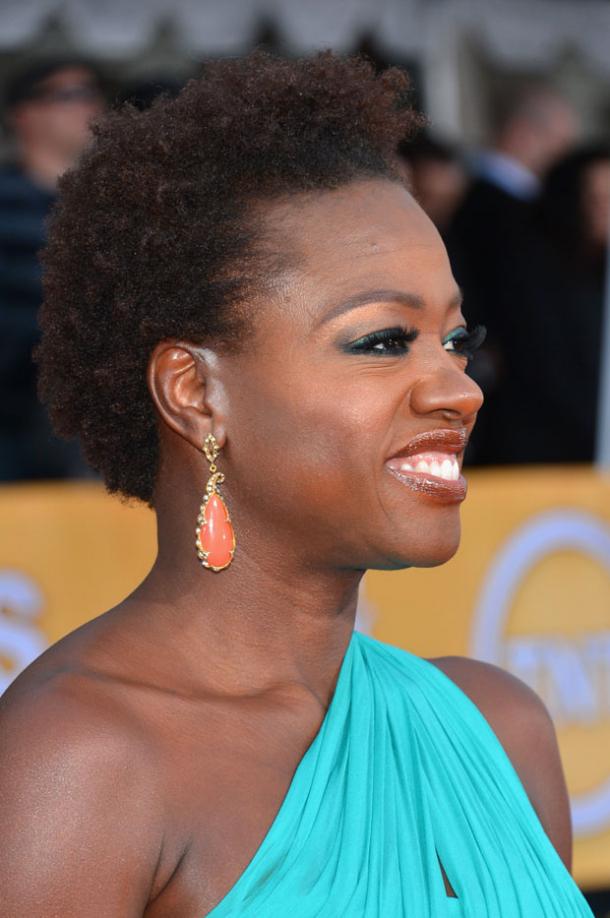 Julie Bowen in Johanna Johnson. The idea of ​​an evening dress with leather decorated shoulders seems to me very interesting, but the way the dress sits on its owner, is poor. What the pregnant tummy exercises or absenteeism? In any case, this outfit requires a perfect fit.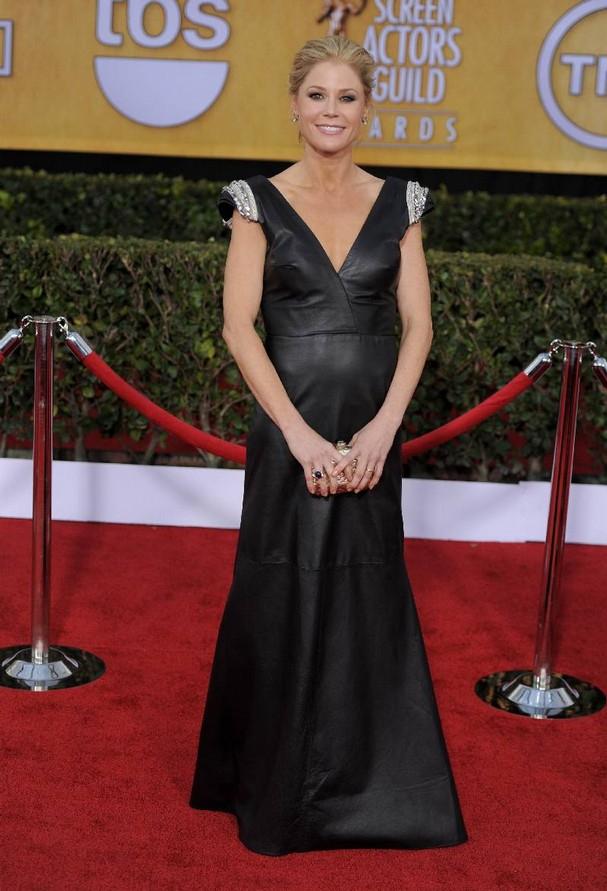 Julianna Margulies done! She is not afraid to take risks and chooses very interesting and unbanal images. For example, it is a black and white dress with a cut on the brand Chado Ralph Rucci looks great, but even more I like the way Julianne beat their way. Hairstyle in the retro style and the selection of jewelry at a height, and these sandals - just a dream!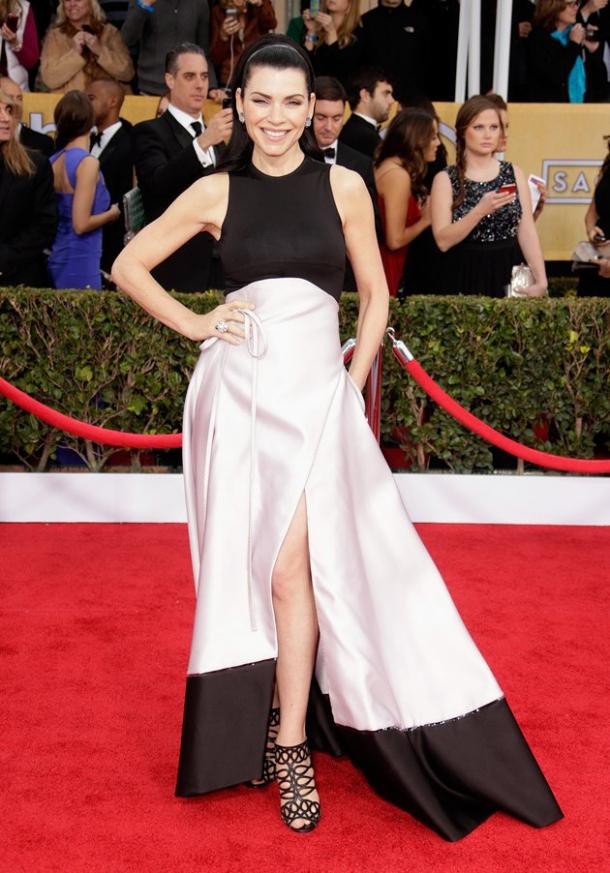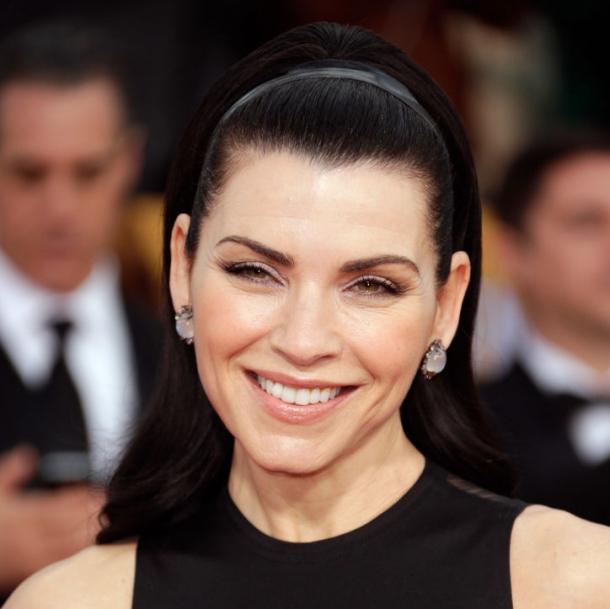 In his '63 Sigourney Weaver looks great, unfortunately I can not say the same about her dress, which this time there was real trouble. This dress torso actress looks immense.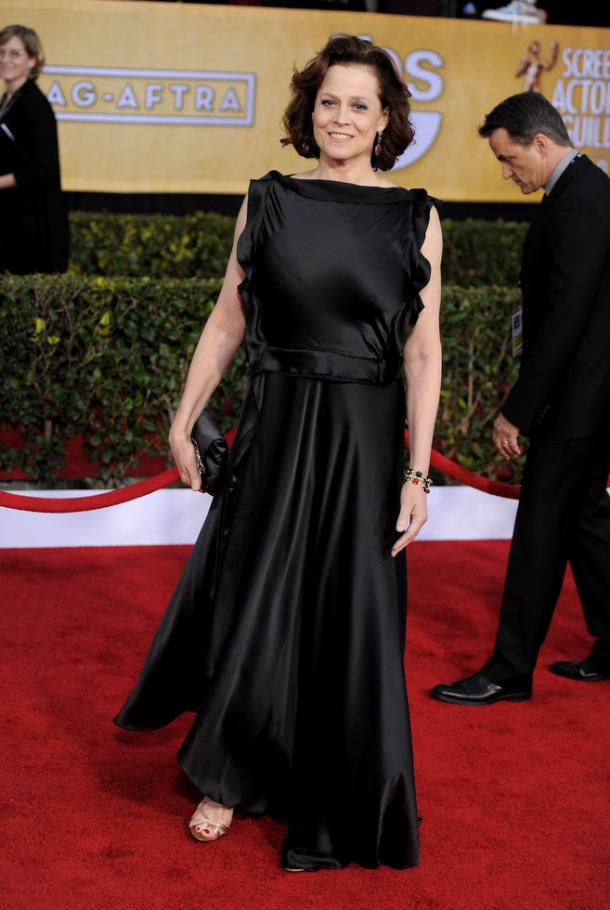 "Beauty in simplicity" - I said to myself, Tina Fey and dressed in an elegant black dress classic style Oscar de la Renta. Metallized strap and silver clutch image added glow and solemnity.
Another simple and good image shown us Naomi Watts. Unlike Tina, Naomi made a bid for a tender pearl gray hue and bright pink lipstick. I love the delicate images by Naomi Watts, but in a more dramatic tone dresses actress looks great.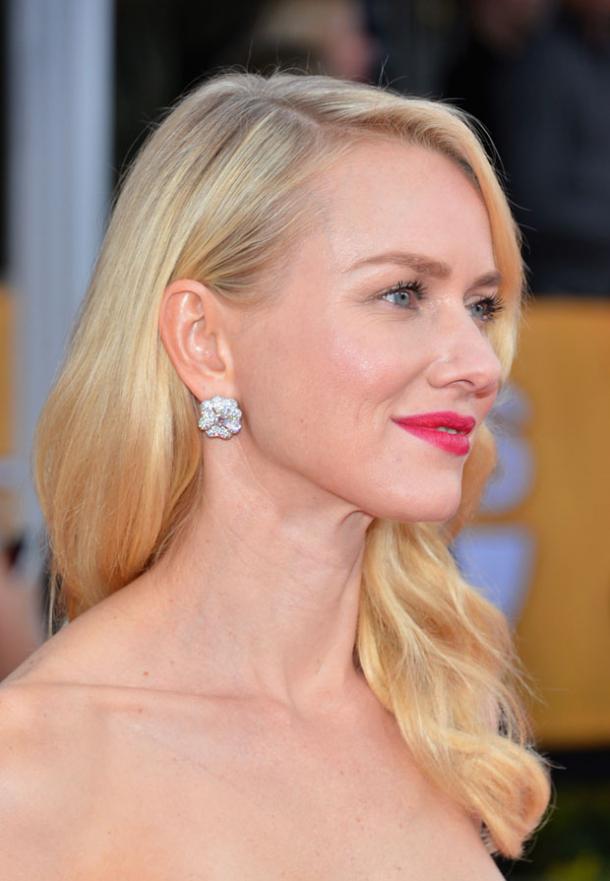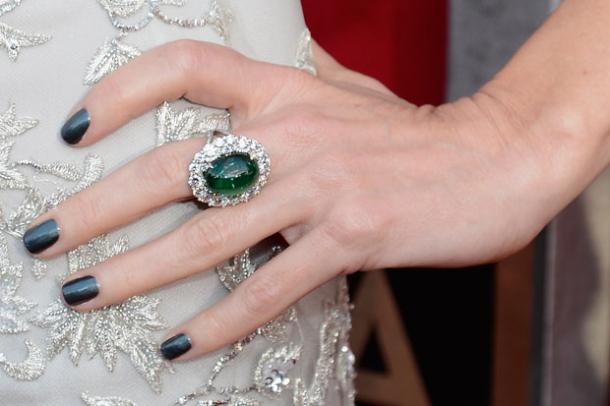 For a long time we have not seen on the red carpet beauty Carmen Electra. Actress (dancer, model?) Appeared at a ceremony in evening dress unusual blue-violet tint in the now classic mermaid silhouette. The dress looks good, but falls out of the breast to the chest does not apply.
Baby Kiernan Shipka continues to confirm the title of one of Hollywood's most stylish teenagers. The young actress walked the red carpet in a dress soft pink shade with a beautiful finish and silver sandals, all from Oscar de la Renta. Kiernan outfit looks very cute and age. Some adult ladies should learn from her!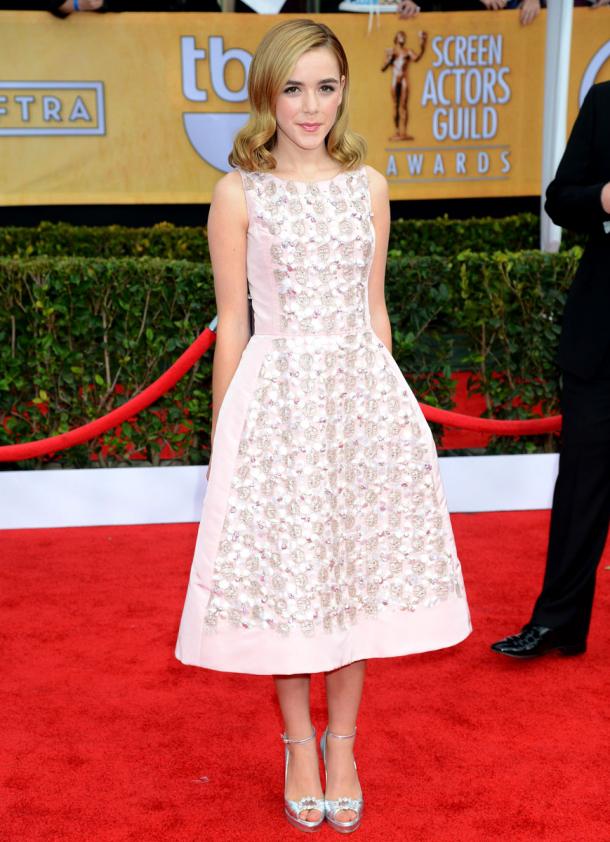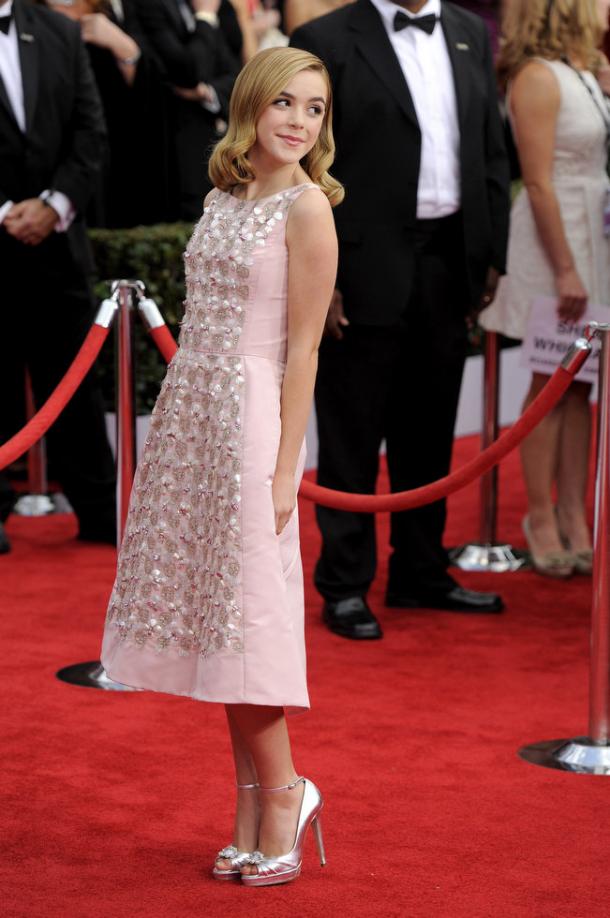 Jessica Chastain in Alexander McQueen. During his career, the actress managed to try a lot of different outfits for the shapes and styles, but I think that is a classic dress is her most. Red dress creates a delightful silhouette and looks very impressive on Jessica. I would call her style "sexy elegance."
Lea Michele in bright clothes always makes me the happiest feeling. It seems to me that such rich shades of very dark actress to face and make it looks even brighter. Also pay attention to the beautiful jewelry - earrings and a ring with a pink stone blends perfectly with the dress.
Actress Jaimie Alexander opted for the unusual architectural cut of his attire and remained there unnoticed. Style dress really looks impressive, but a deep cut on his chest and back, despite the apparent candor, do not look vulgar. Perhaps this is not the best outfit ceremony, but I'm sure he will be remembered.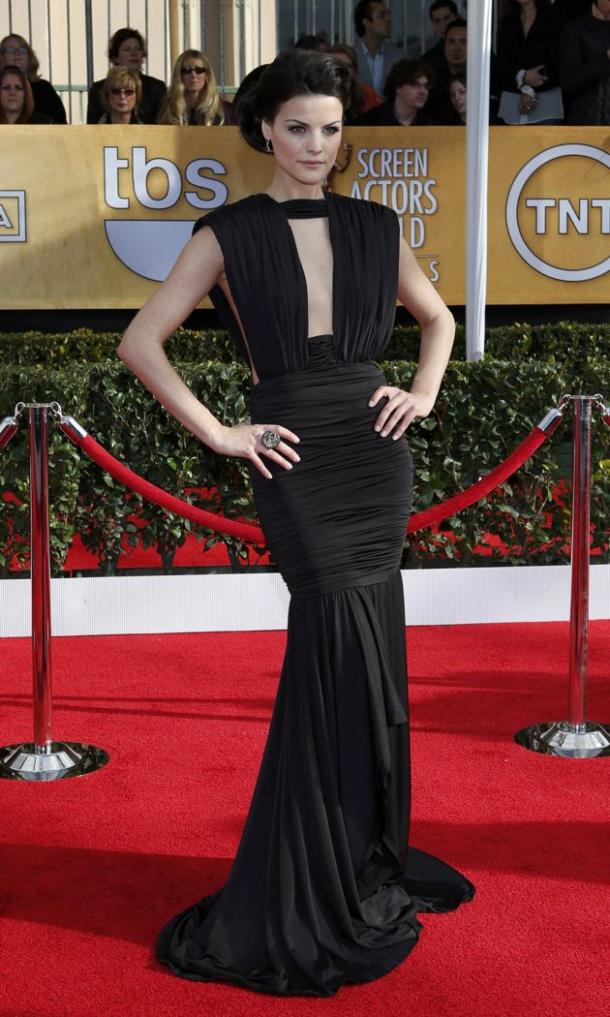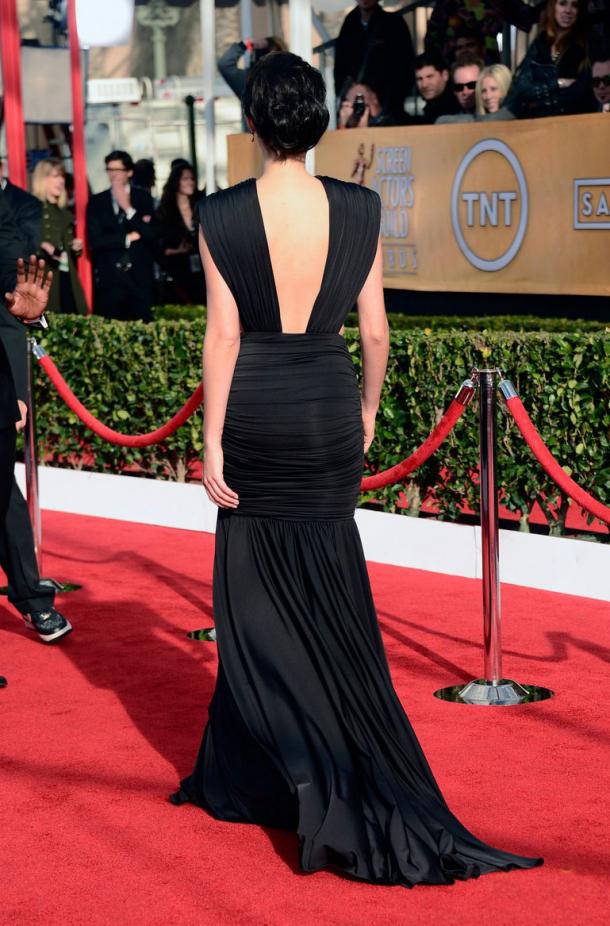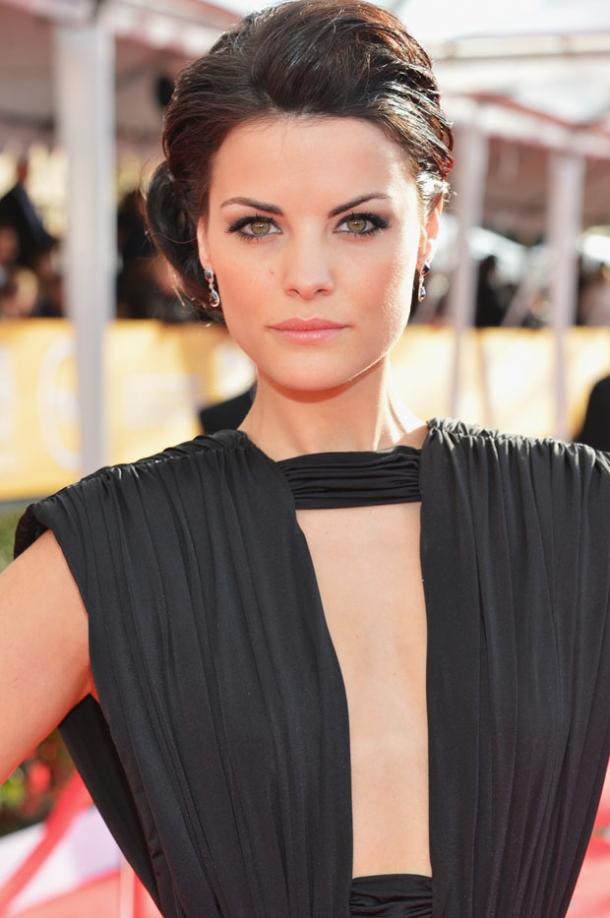 And finally, as promised, a top-5 best outfits ceremony (in my opinion, of course):
1 - Marion Cotillard in Christian Dior
2 - Amanda Seyfried in Zac Posen
3 - Nina Dobrev in Elie Saab
4 - Jessica Chastain in Alexander McQueen
5 - Nicole Kidman in Vivienne Westwood
Who would have included in your top 5 you?