Hollywood event continues to go endless succession, and we can only look at this beauty and wait-wait-wait for you know what. In order not to get bored in the waiting, I suggest you review a red carpet awards ceremony Screen Actors Guild Awards 2012, which took place yesterday in Los Angeles (of course!). As always, the dresses were gorgeous, hair luxurious and precious stones crystal clear dazzled his brilliance all around. They, in Hollywood, have not bothered to dress up every day ?!
I do not know about you, but I'm just hungry for a sunny summer (or, at worst - spring) days and bright colors, so I'll start with the beauties who prefer black and white boring outfits dresses in bright saturated colors. And the first of them, Emily Blunt in a luxurious dress Oscar de la Renta. Absolutely superb, and most importantly unbanal, color, lovely style with a slit to the thigh and just see what posture! The actress is clearly pleased with herself.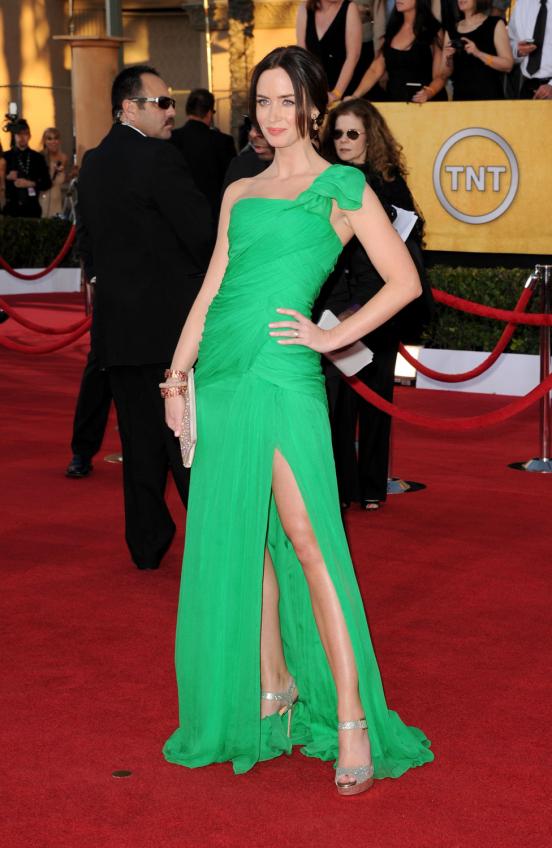 Sofia Vergara does not get tired to show us his magnificent figure - and rightly so! And it helps her in this, once again, Vera Wang and her fuchsia dress. I really like the selection of jewelry to match the dress, but the clutch is clearly another story. I love the combination of bold bright colors, but this option is not ice.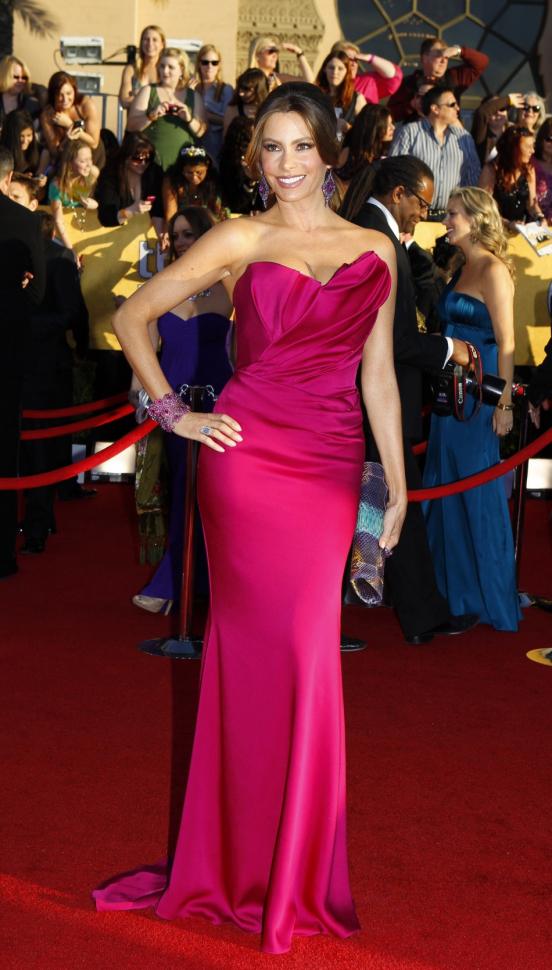 Again, fuchsia, this time on Diana Agron. The image of the less sexy than that of Vergara, but very gentle, soft and romantic. Generally, fuchsia - it's an amazing thing. It is necessary to slightly change the color and the dress will look completely different. Perfect Dress Carolina Herrera.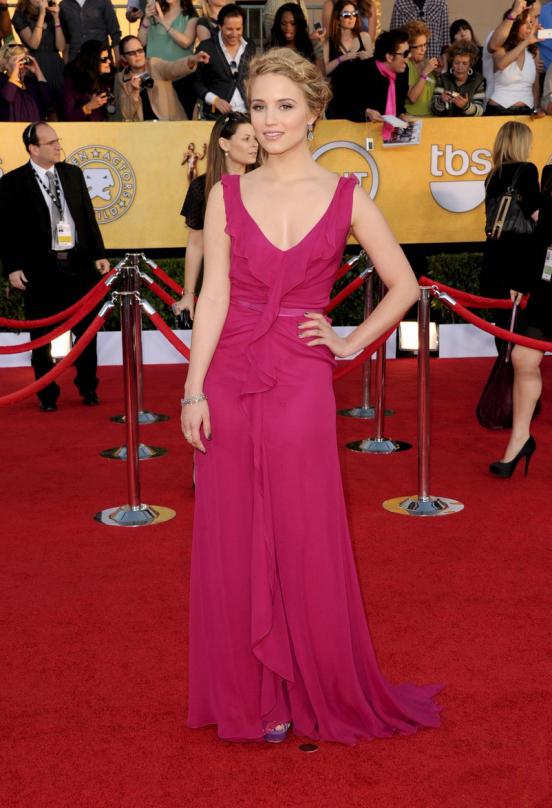 Diane Lane in a dress of an unknown designer. In general, bad, but hardly anyone will remember it after 5 minutes.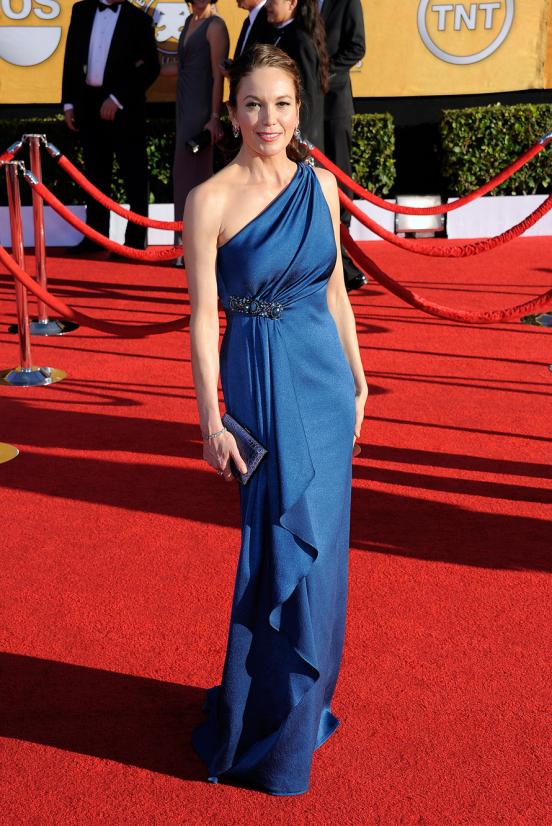 Michelle Williams rarely wears red, but in vain - he is her face. Moreover - in it he does not look vulgar or sexually deliberately (and in the red this possibility is always there), but very elegant and sophisticated. I really like the combination of asymmetric skirts and asymmetrical bodice is decorated with lace. One word - Valentino.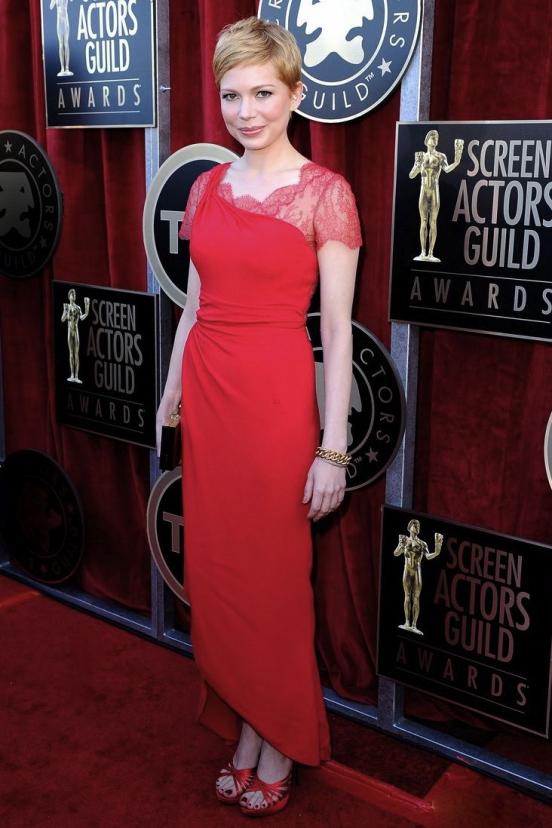 Jessica Chastain did work on the mistakes and put on a blue dress by Calvin Klein. Deep Blue is it much more white in which she was one of the recent events.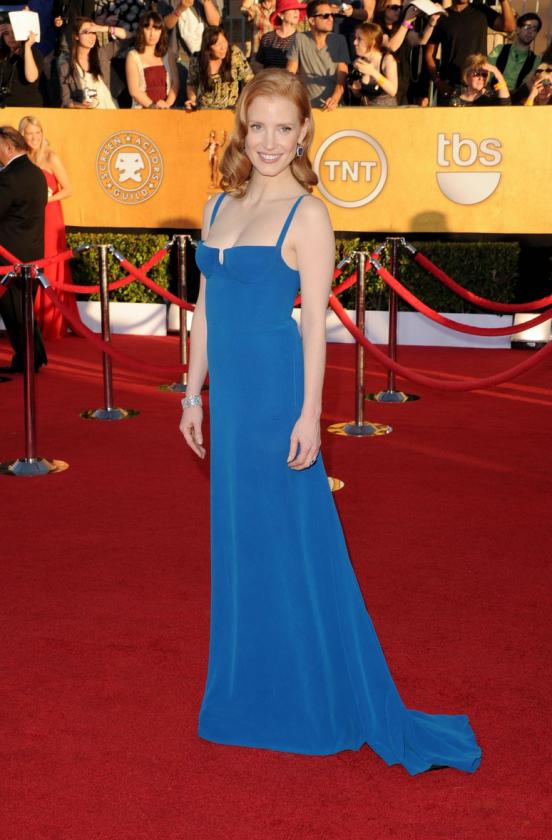 Kaley Cuoco in a dress the color of mint gentle. Like the color, but not the style - a princess swan in the flesh.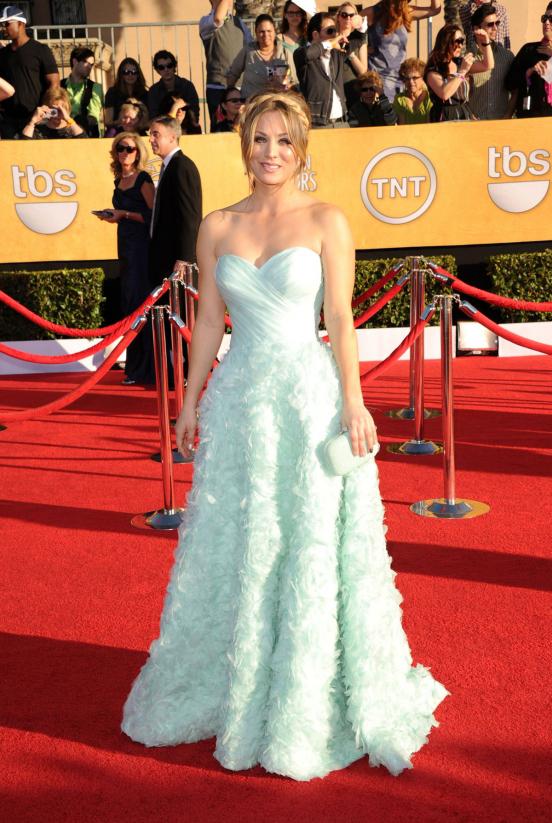 That's what I understand! Natalie Portman threw dresses come from the last century, that is not to face the young woman, and slipped into something more sexy. Burgundy dress from the new collection Giambattista Valli meets all the requirements of the actress - not defiant, elegant and, as if to say, intellectual.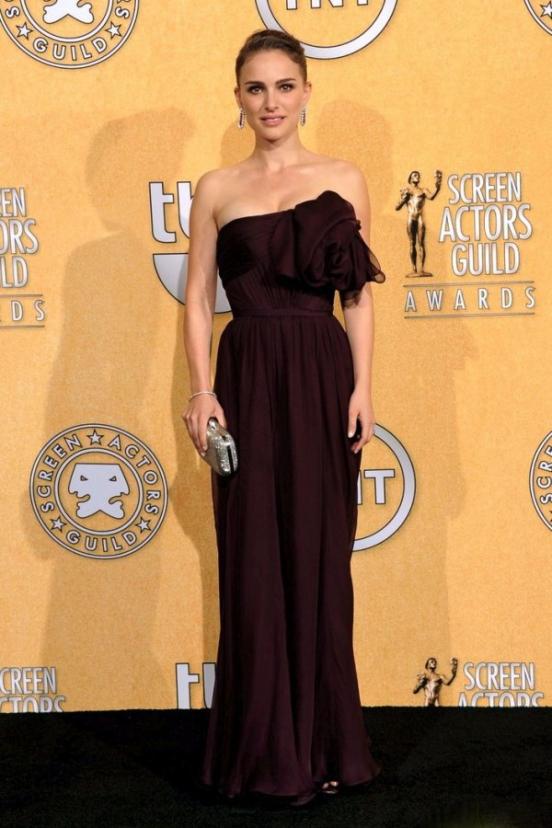 Since the white color has become one of the hottest trends of the upcoming season, star fashionista could not ignore it, and on the red carpet SAG 2012. Kelly Osbourne in white - the poet's dream. Actually, I just have the eyes rejoices every time I see Kelly in an elegant dress on a figure, and even these strange tassels on his belt does not spoil the impression.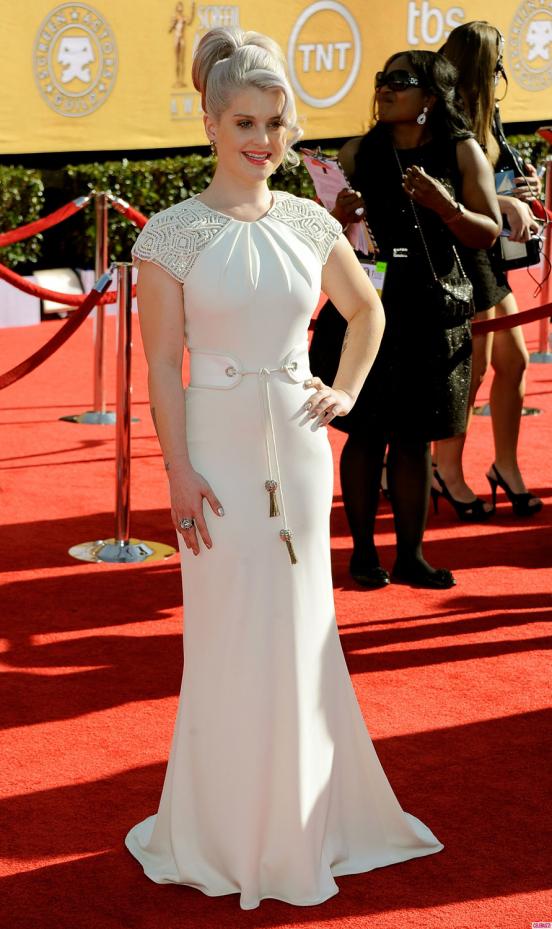 Kristen Wiig (for those who do not know, she starred in "Bridesmaids") also prefer another color white. Cute dress from Balenciaga, but it's a terrible necklace ... Why ????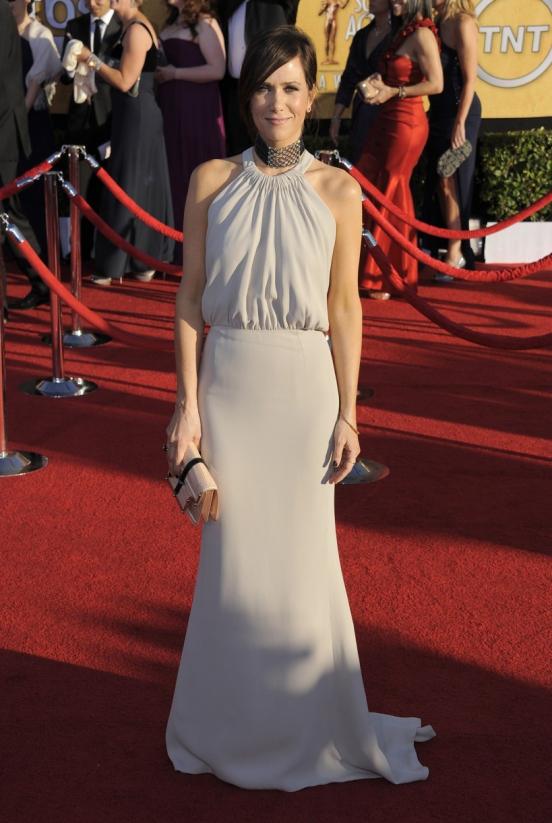 Rose Byrne defied all convention and appeared on the red carpet is not in a dress, and overalls Elie Saab. Well, the original choice, Rose, especially because overall and really good!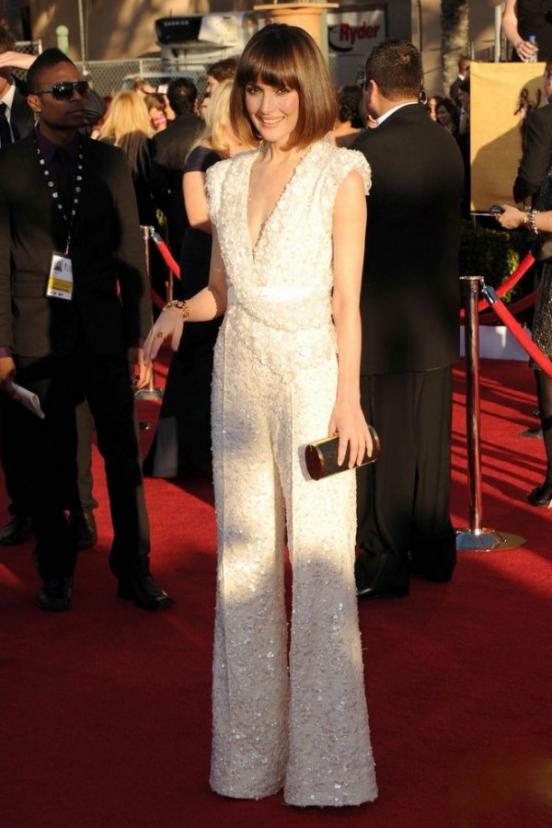 Julianna Margulies in a dress Calvin Klein. Sooo interesting decoration, but the silhouette of the poor ... In the first place, this outfit looks unhealthily skinny actress, and, secondly, should highlight the waist.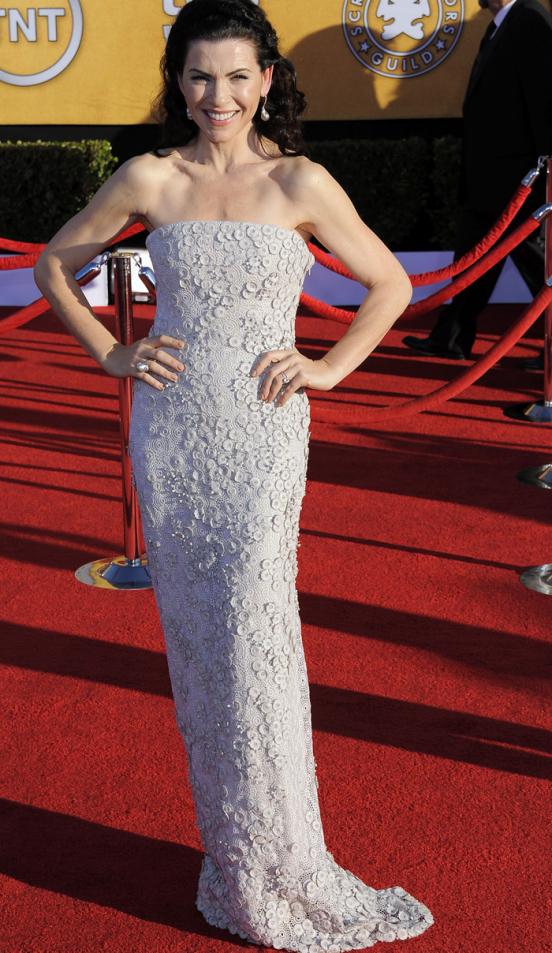 I think, or at Marchesa, indeed, there are no bad dresses? Each dress of the American fashion house looks incredible. Sorry, that is not always possible to keep this incredible life. Viola Davis correctly came to the choice of colors (white is very advantageous to set off her dark skin), and made the right decision with the silhouette. But it seems to me that this dress is for someone younger, but not for 46-year-old woman. Or am I wrong?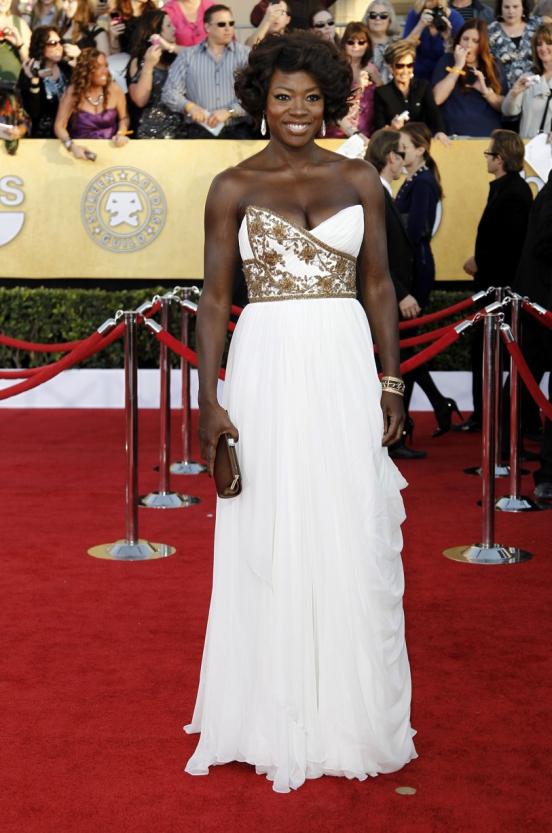 As for the opinion of critics, all in one voice told that Zoe Saldana was resplendent in the white robe of Givenchy. But what's different - this is Givenchy, it is in fact Saldana. I do not think this dress is nothing particularly "brilliant" - it is strange to some.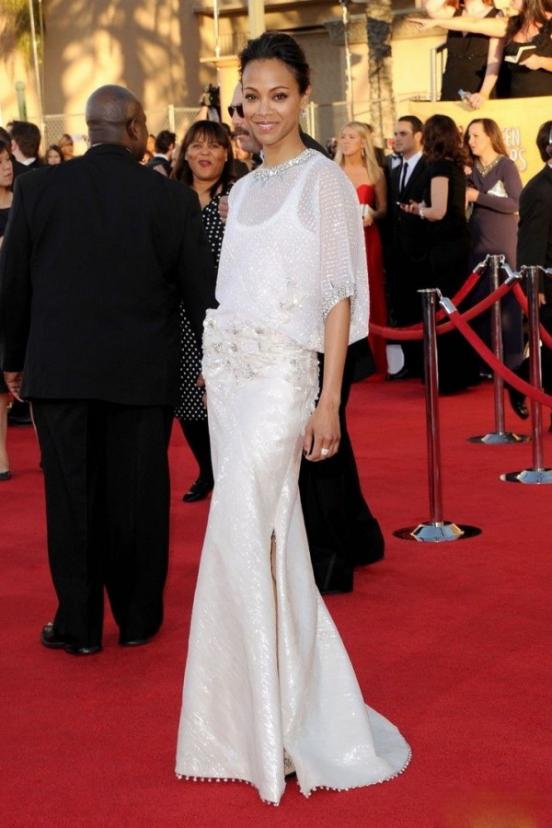 Tilda, Tilda my dear. As always good, and most importantly - sticks to his style, and he is very much her. Tilda Swinton in Lanvin.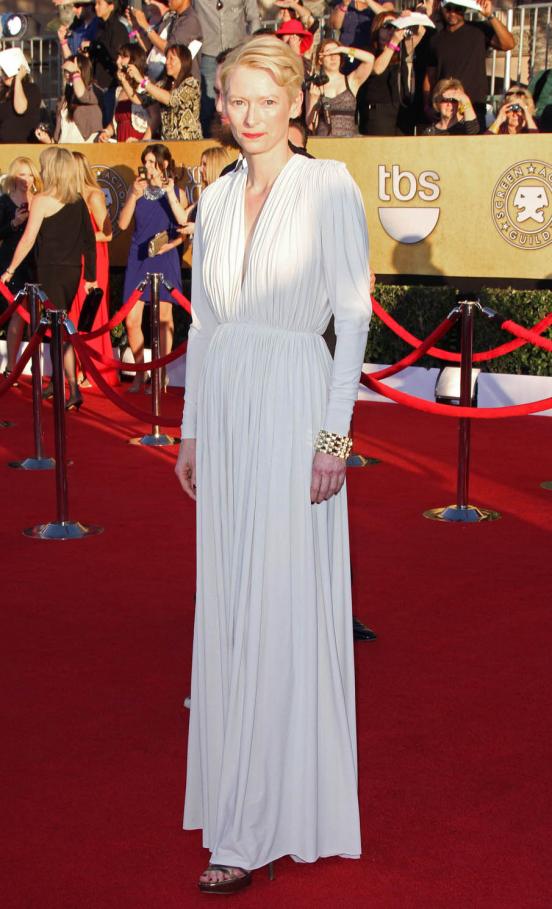 Pretty Amber Heard in a Zac Posen dress with interesting cuts. Front view ...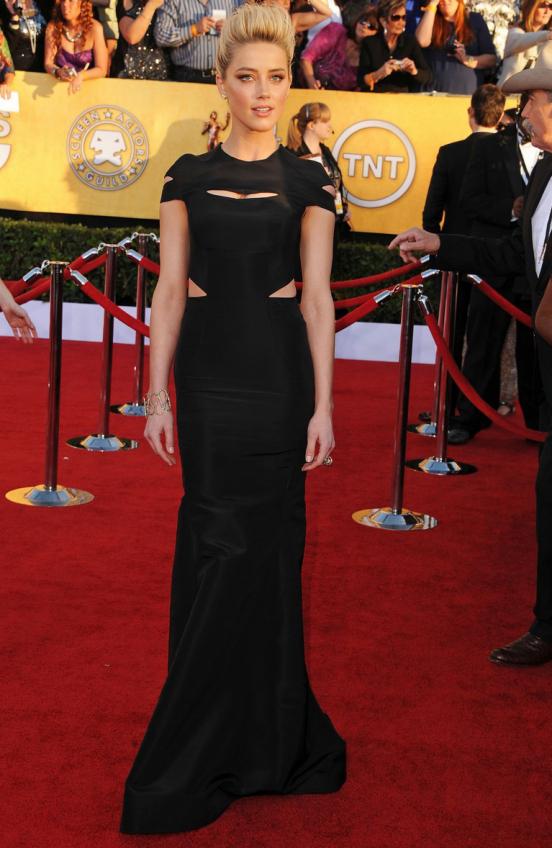 ... And the rear view. Luxury figure.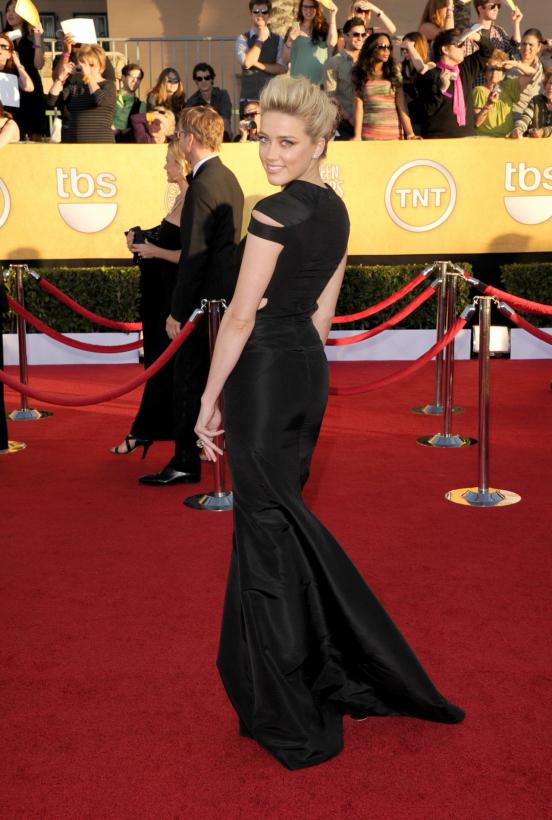 Very interesting way to pass the red carpet chosen Emma Stone. From a neighbor's girl she turned into a vamp ... but still the same nice and smiling. Actress wore a dress with a lace bodice in the style of the 40s, a wonderful clutch with a comfortable and very, very beautiful pen and charming shoes. With all its splendor, this Alexander McQueen dress length is very insidious. As soon as the actress choose lower heels and she would immediately become a dwarf with short legs.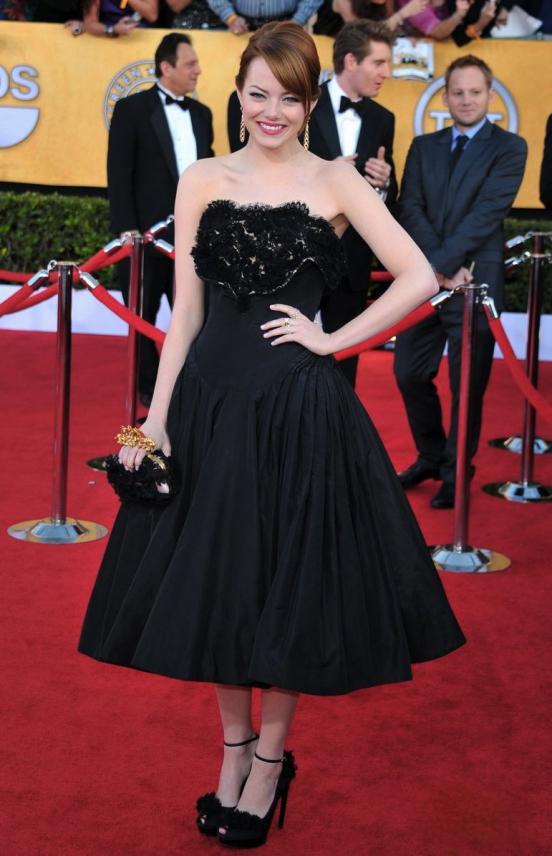 Probably, you have already started to worry, because the review has still not appeared Angelina Jolie. Well, that's it. And now I advise everyone to take a couple of tabletochek sedative (for the sake of my safety), because now I will start to criticize your favorite. Yes, in my opinion, her dress was one of the worst on the red carpet. Cheap stuff, quite spooky style and very, very, very boring way, which did not save even vintage jewelry. The fact that so many lauded Angie, do not even notice that it may fail with a choice of attire.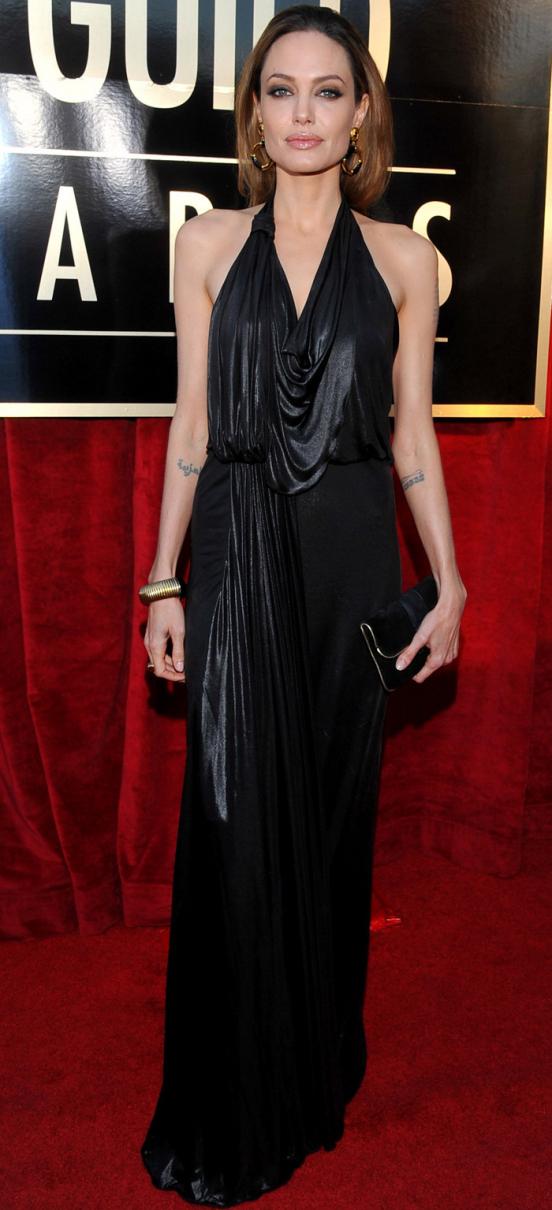 Ashlee Simpson Jenny Packham. In my view, quite an interesting dress, but if I were Ashley, I would have removed from the shoulders of this strange veil. The rest is a very effective way. Pay attention to the earrings - they sing in unison with the finished dress (seen if the larger picture).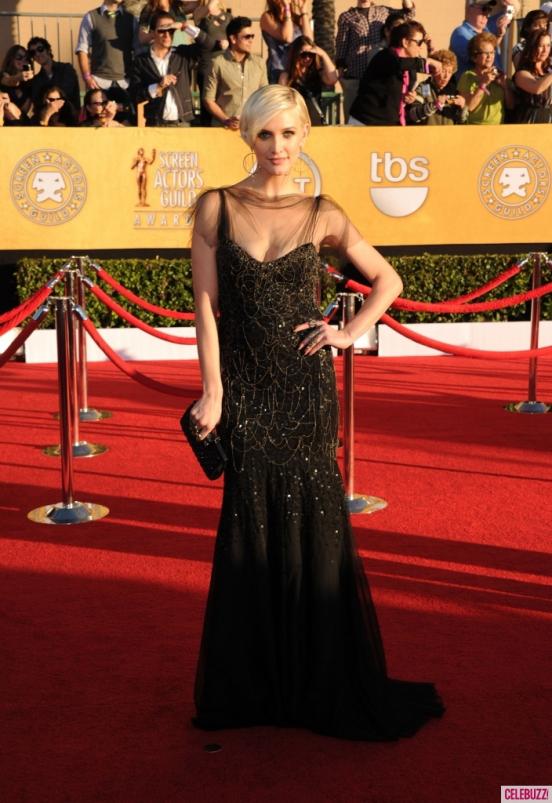 And finally - a luxurious three women, each of whom in their amazing. Hats off.
Helen Mirren in Badgley Mischka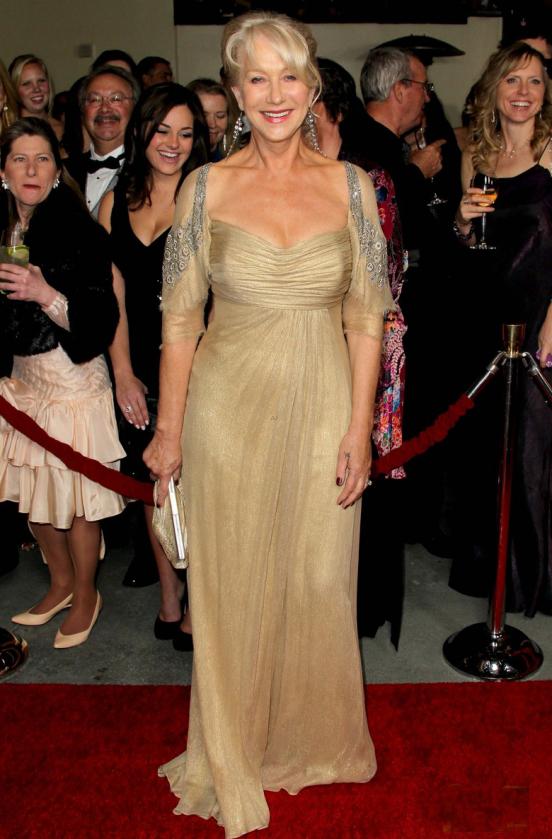 Meryl Streep in Vivienne Westwood
Glenn Close in Zac Posen