Visit the exotic island, climb the mountains, descend into the depths of the sea, to get close to the epicenter of the tornado or a volcano? Thanks to the idea of ​​an American photographer and designer Matthew Albanese (Matthew Albanese) become real.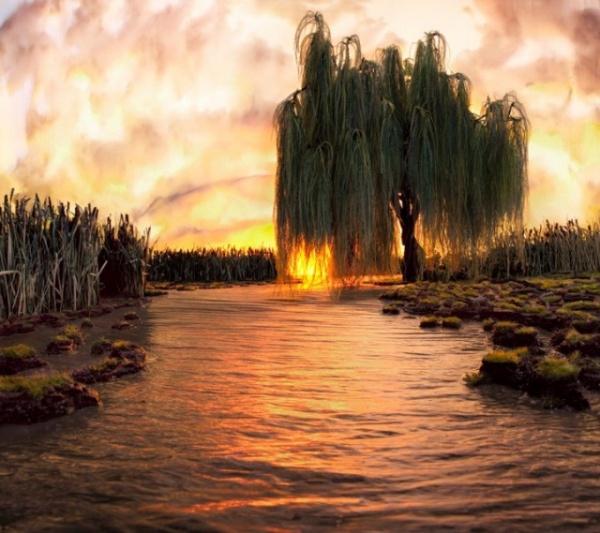 It all started with a banal cleaning. We direct orders from his studio, Matthew accidentally spilled paprika. Creative look photographer instantly caught in this mess similarity with the surface of Mars. Since then, it all started. Using objects of everyday life, Albanese makes them unique and realistic landscapes.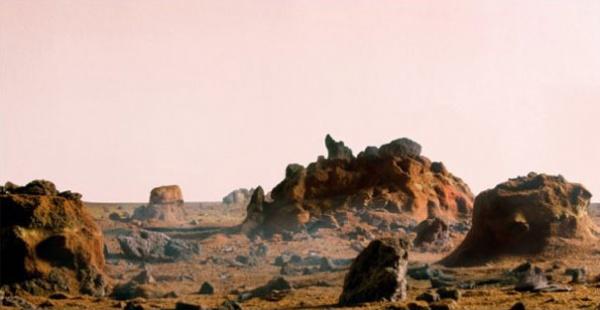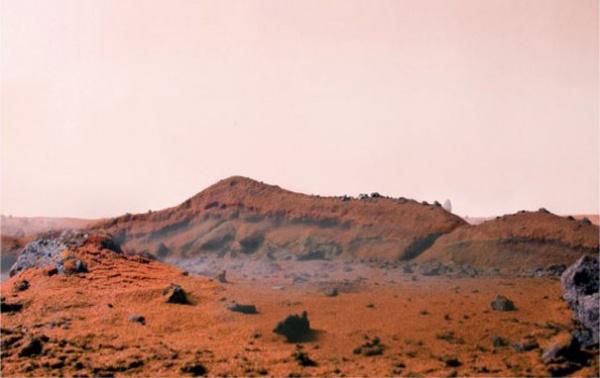 The fact that the designer uses as materials for hard to describe in a few sentences. Here and sugar, and cotton and wool, and wax. Thread, wire, feathers, chocolate, moss, ink, foil, paper, wood, garbage bags, glass, ceramic tile and much more. Very often, his creations take more time to create than there are in real time. Looking at pictures of works Albanese hard to believe that all are created artificially.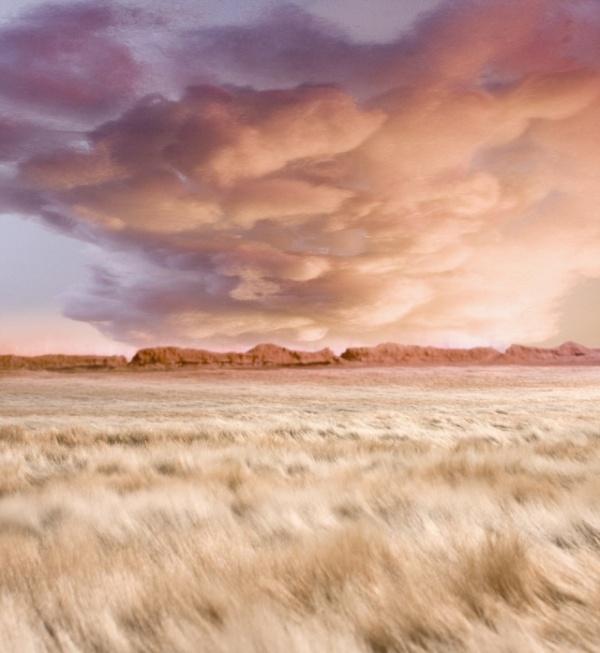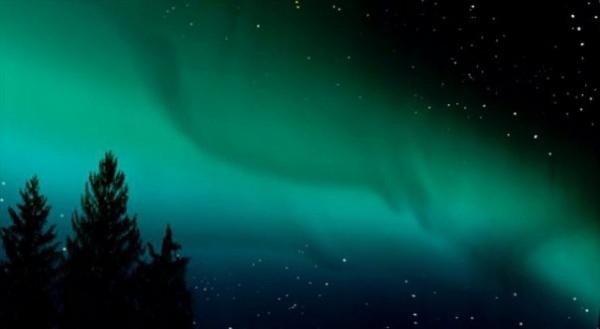 Cotton clouds, sugar glaciers, deserts of spices, field of fur, volcanoes ceramic tile looks simply amazing.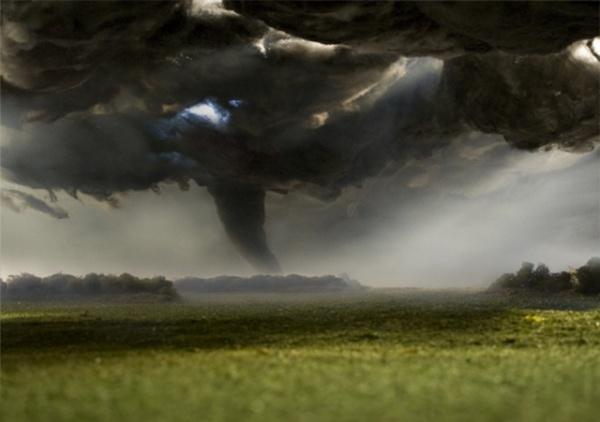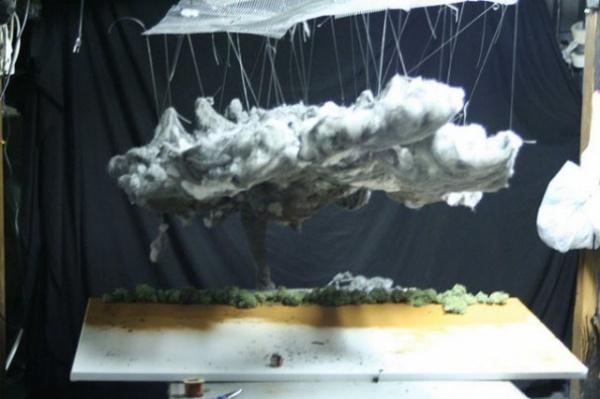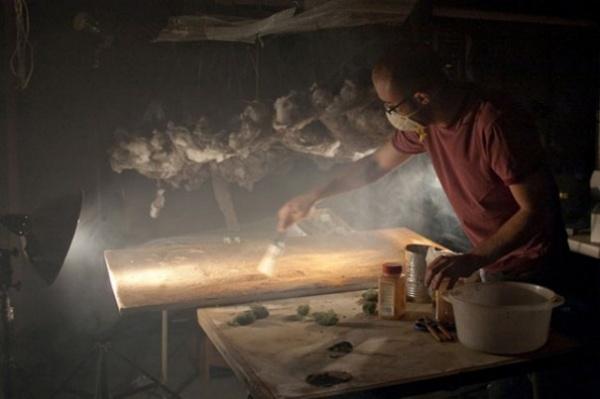 In this setting, the master used moss, parsley, wool and cotton.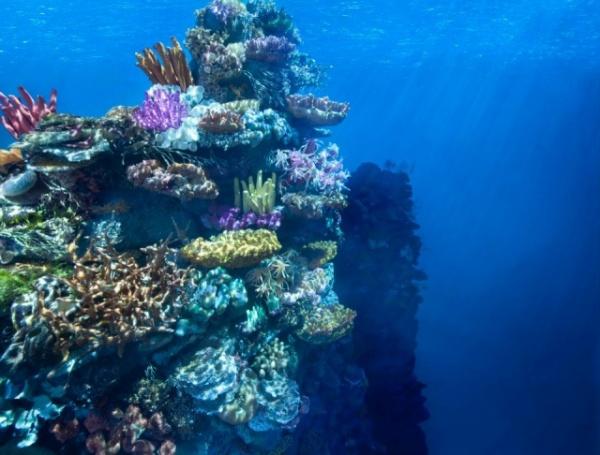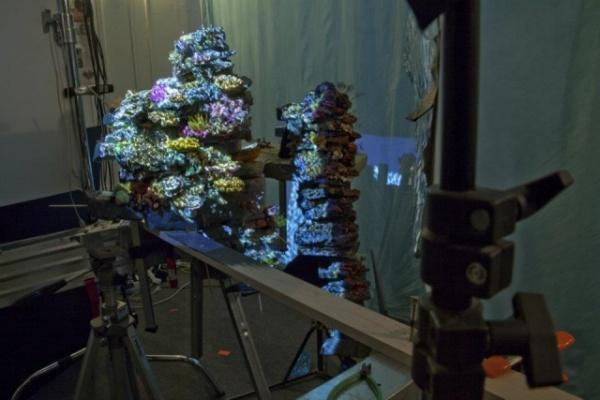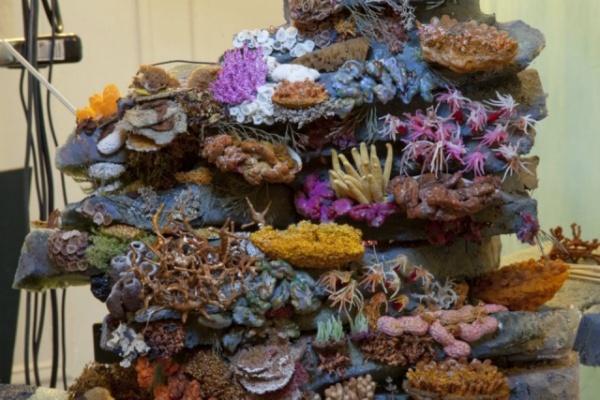 In seascapes materials are sponges for washing dishes, walnuts, wax, wire, plaster, peanuts ...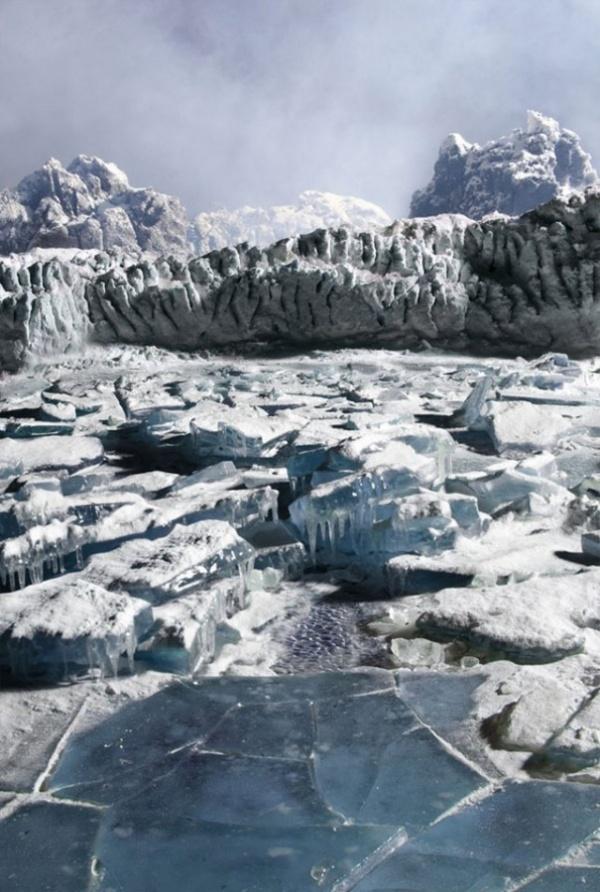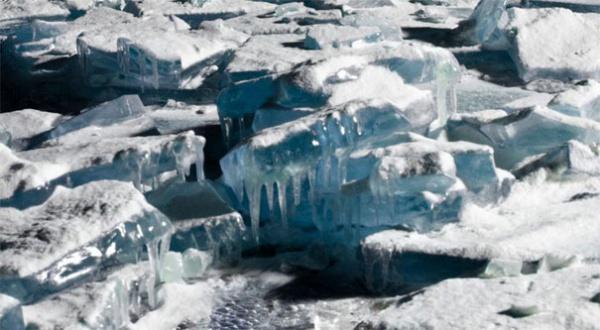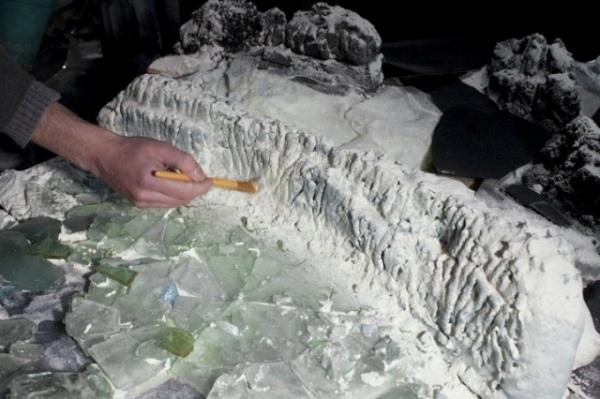 To create the glaciers melted Matthew used the sugar, flour, food coloring.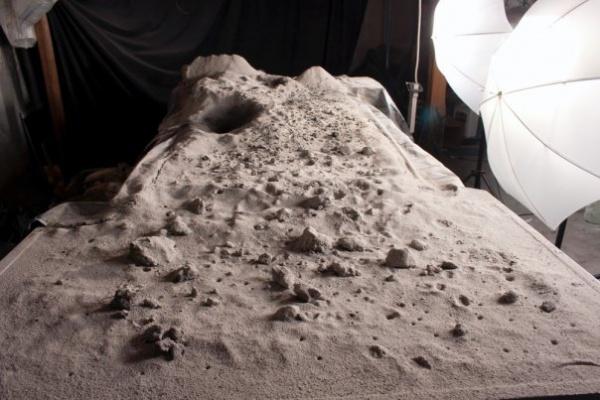 To create a lunar landscape Albanese collected ashes from your fireplace.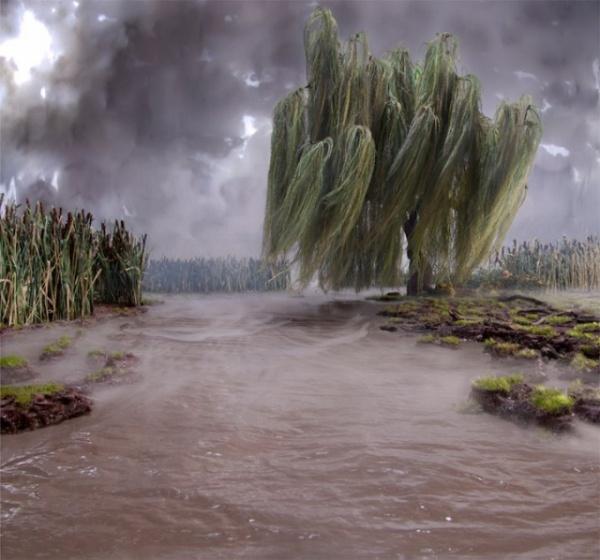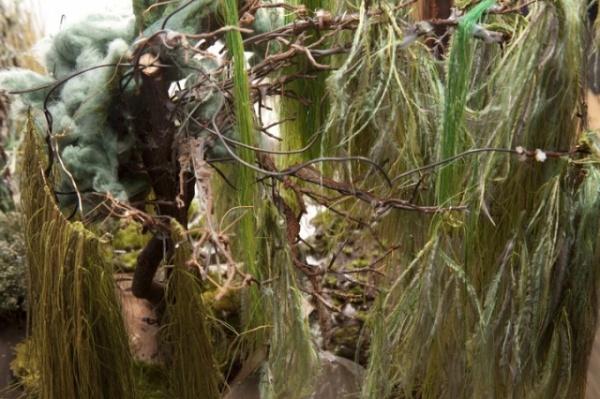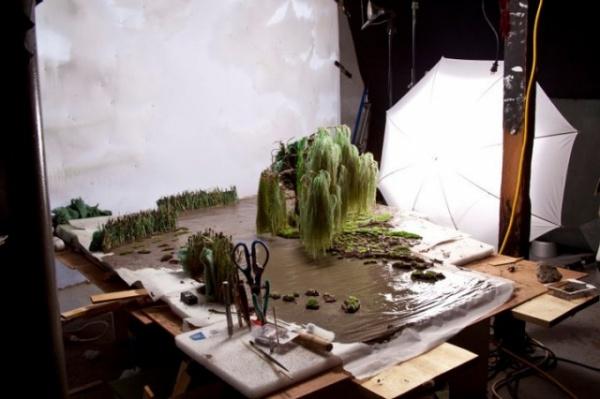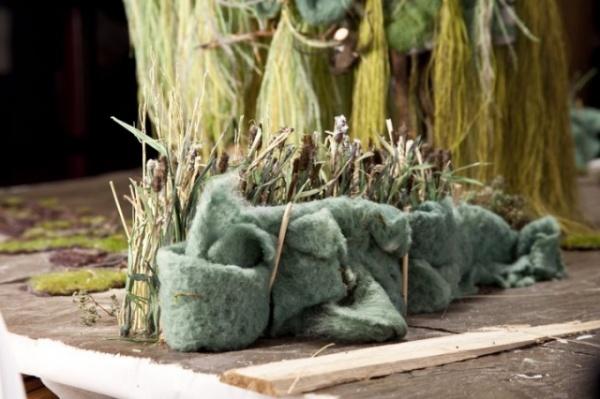 Here the author uses ostrich feathers, cotton, moss, coffee, insulating tape.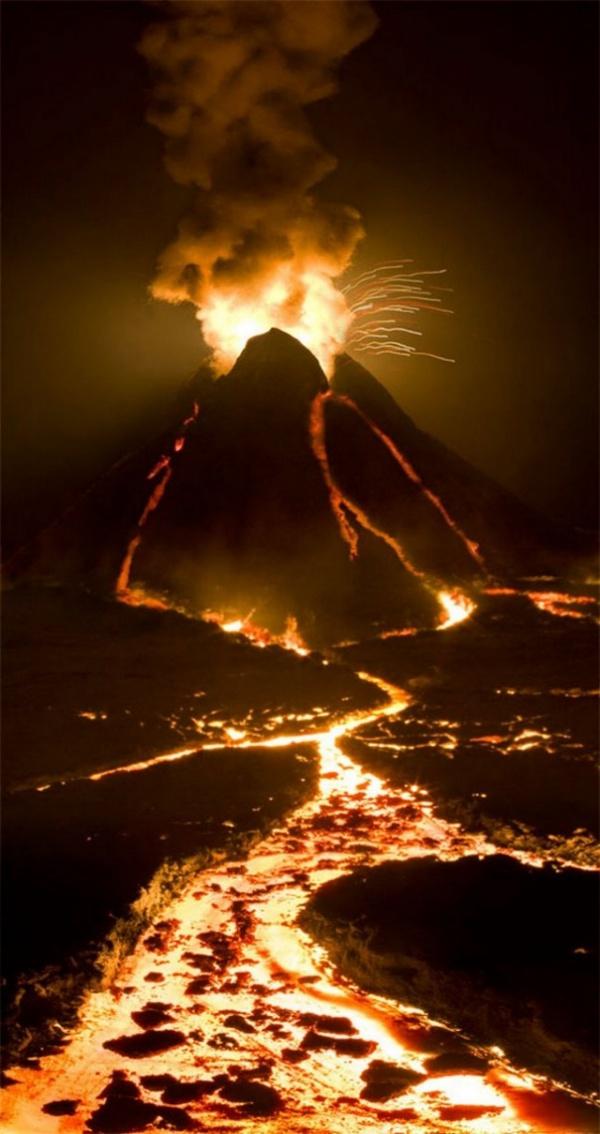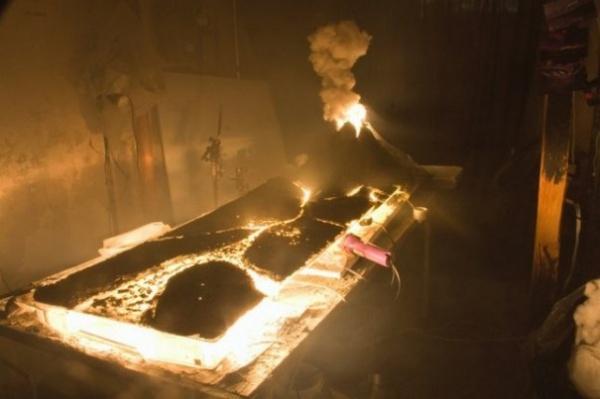 To create a volcano ceramic tile illumination lamp.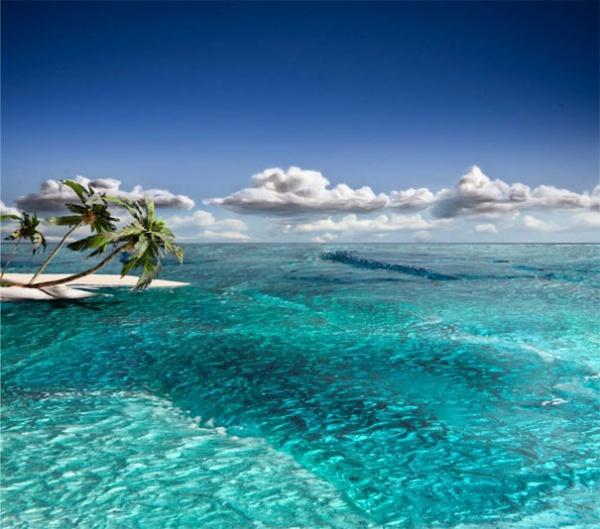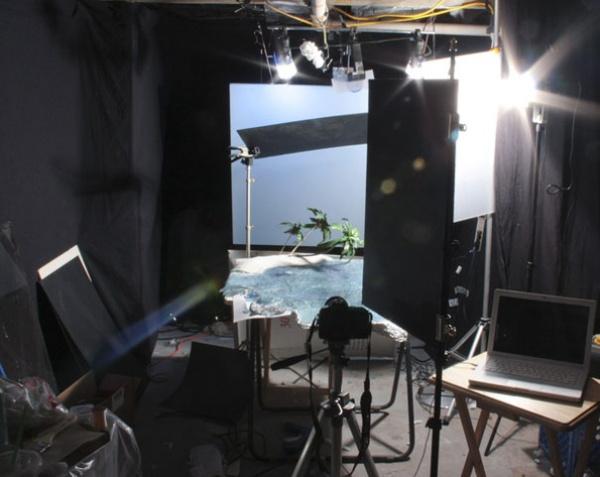 Salt, wool, foil, feathers used in the creation of an island paradise.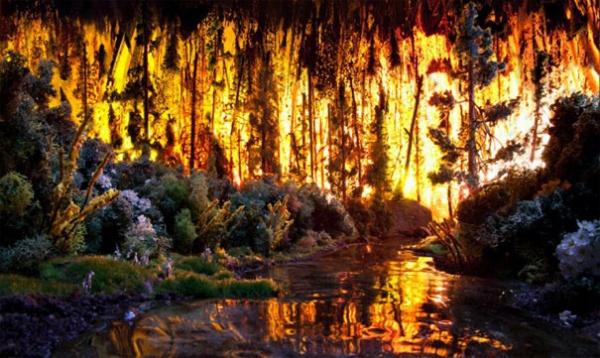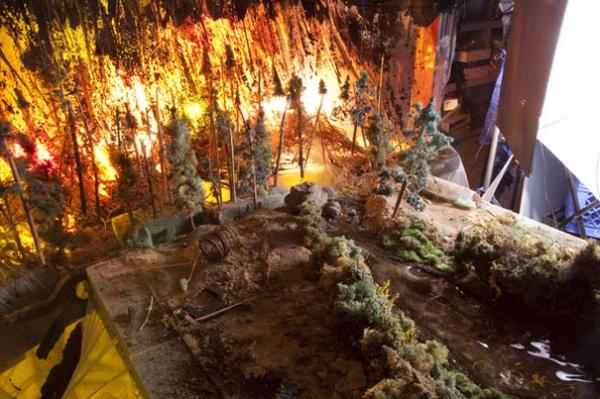 Garbage bags, moss, sugar, flowers, orange and red lamps needed for this installation.