Ball amfAR - one of the most important events of the Cannes Film Festival. Every year, the best representatives of high society gather for a gala evening to earn a charity auction of several million euros, which traditionally go to the fight against AIDS, and, of course, showcase the best outfits of the latest designer collections. This year, amfAR, as the jewelry house de Grisogono, is celebrating its 20th anniversary, and on this occasion the organizers have prepared the ball to its guests a special surprise. But first things first.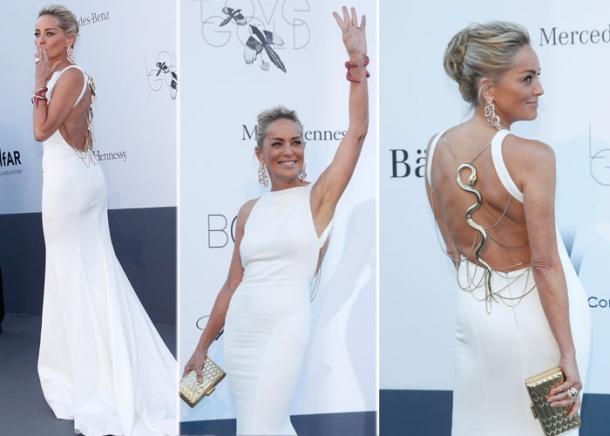 Sharon Stone continues to amaze our imagination delightful dresses and immaculate appearance. The actress has reappeared in public in a dress Roberto Cavalli (apparently, this kind of fee for staying on his yacht, moored at the Cote d'Azur :)). Front outfit looks pretty simple and restrained, but behind our eyes overlook the seductive neckline and unusual decoration in the form of a golden snake. Also note the unusual jewelry - large diamond earrings and bracelet in the form of a starfish.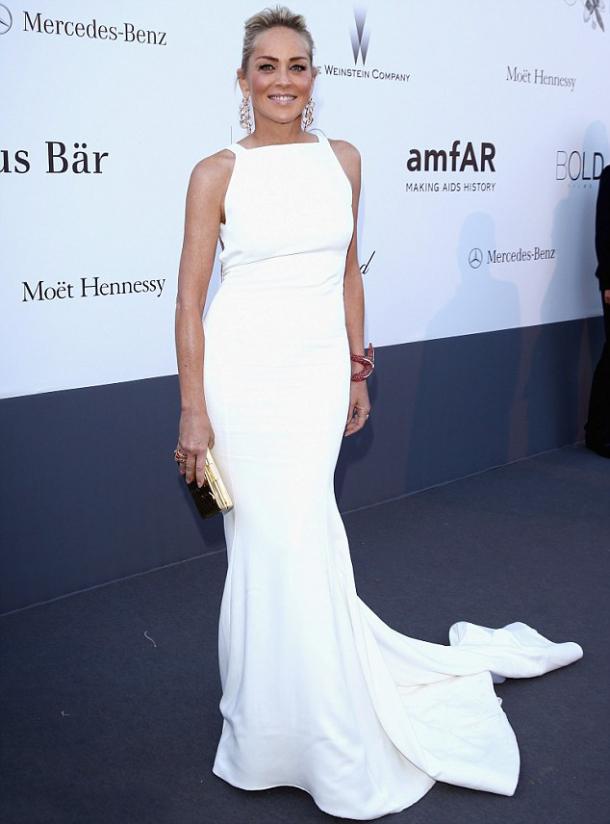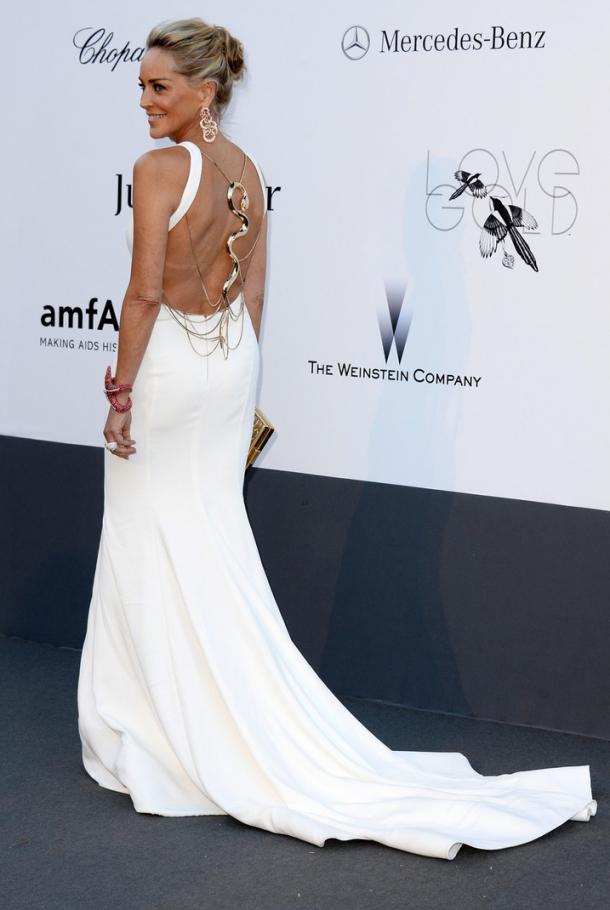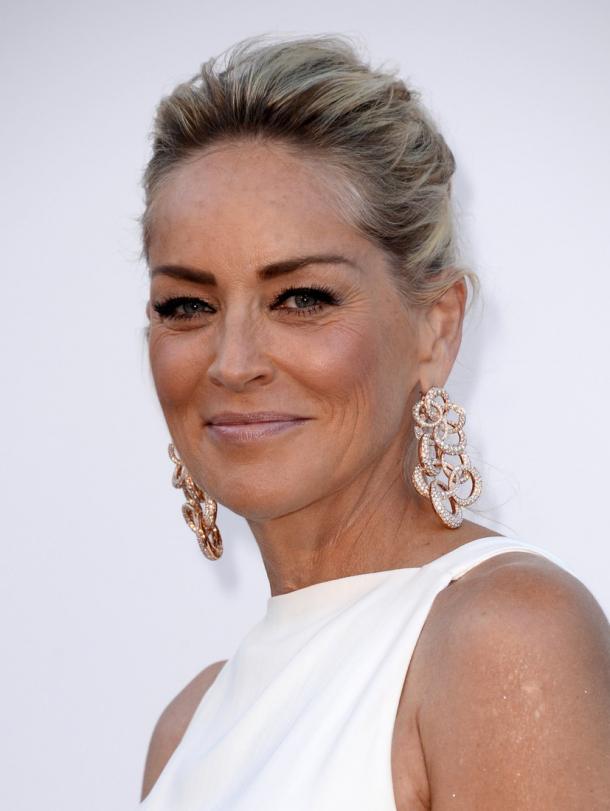 Jessica Chastain again shows us the beautiful image in a dark red dress Saint Laurent. The dress looks great - it is due to the extent of sexually playful neckline and rather elegantly restrained because of the color. As a jewelery Jesse chose Bulgari gold bracelet in the shape of a snake, which is a good idea to supplement the middle-sized rings in tone - that the image was perfectly completed.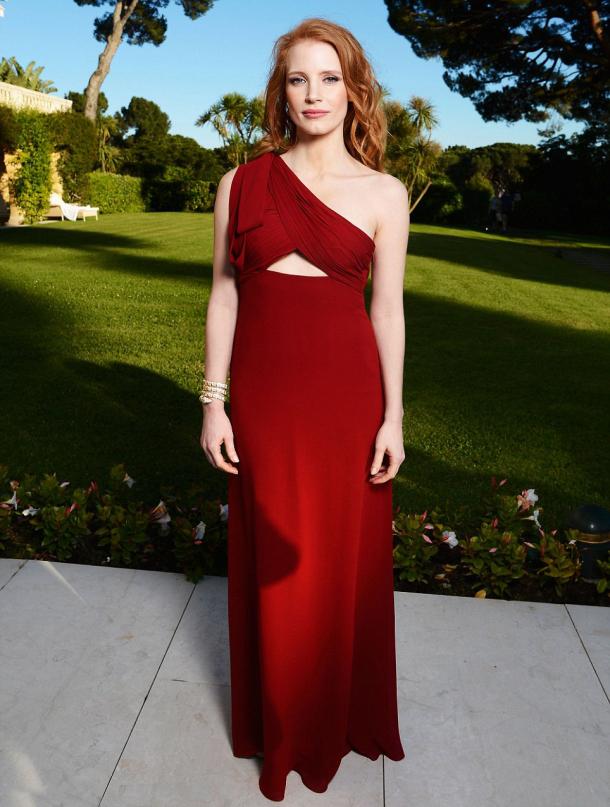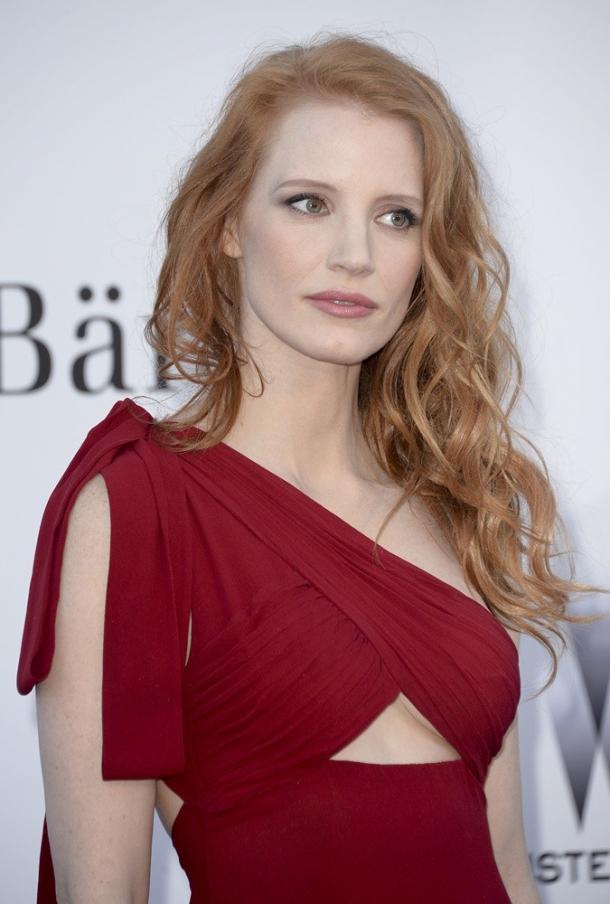 Anna Dello Russo is always sure of herself, and it is worthy of respect. At this time, Vogue editor wearing the event of black-and-white ensemble of the spring collection of Balenciaga, consisting of a truncated stamp and asymmetrical skirt in the spirit of flamenco. Image risky and controversial, but I like it. Of course, Anna is not the best model for such a dress (she even time to think of a more elegant ensembles), but again, I respect her for her self-confidence.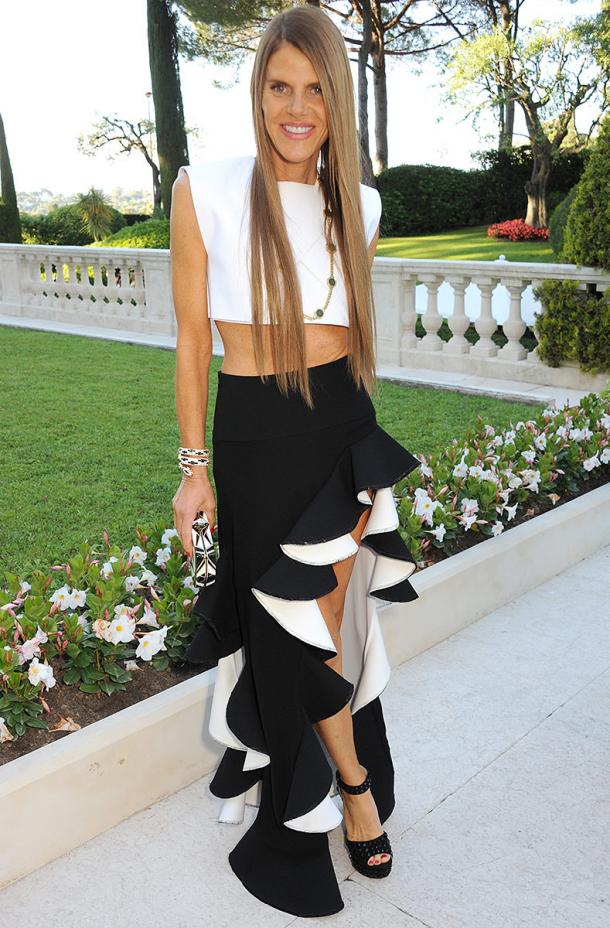 At this time, Aishwarya Rai decided to abandon the design refinements to the ball and put a gold sari with exquisite embroidery. I think it is not at the local any comments, after all, so it is clear that a beautiful Indian woman always looks flawless in a beautiful Indian dress.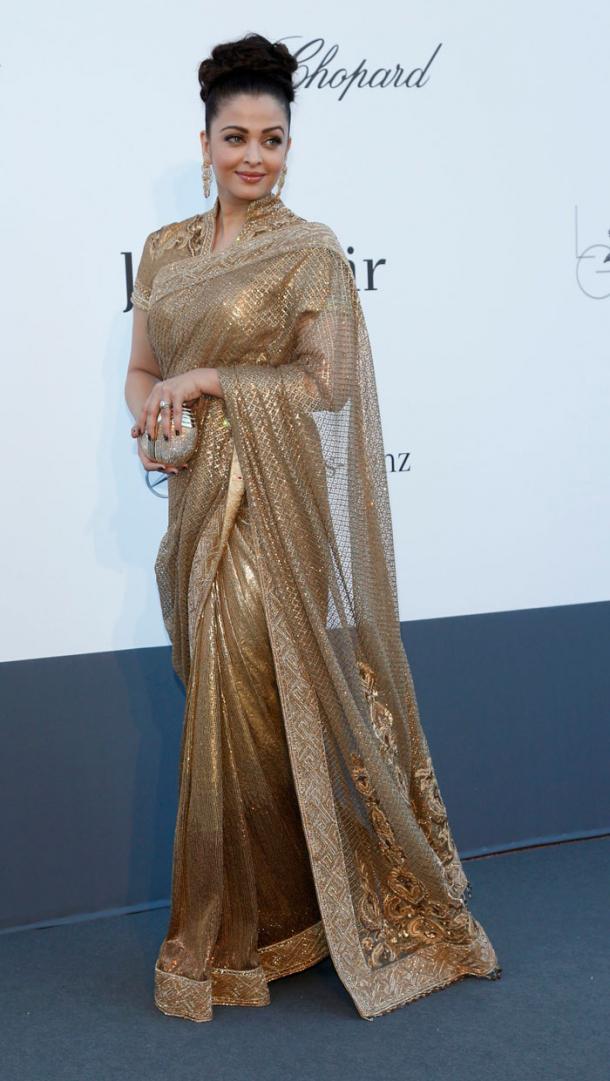 I think Goldie Hawn nadelf sunglasses for a reason - she was blinded by the color of their own dresses. Although there is another option - it just does not want to be recognized. After all, in a terrible dress better to remain unrecognized.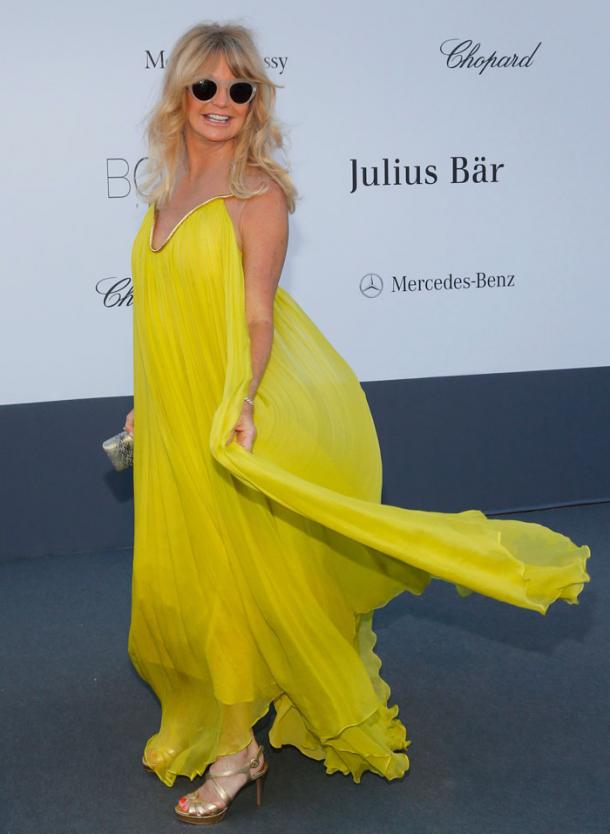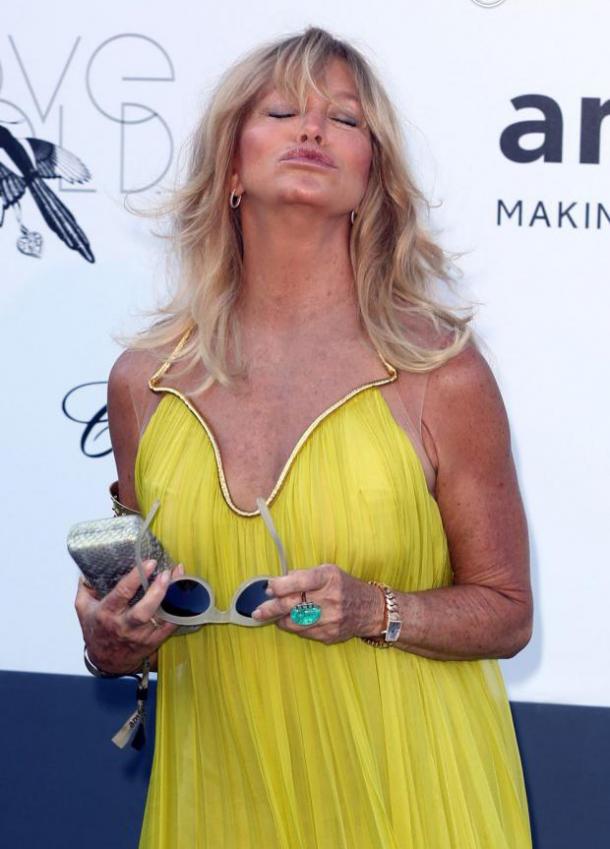 Deciding to take a break from sequins shine after yesterday's premiere, Kristin Scott Thomas has opted for a simple chiffon dress in ivory. The whole outfit is not bad, but I do not have it solemnity. If the dress has been made, for example, in a royal purple color or azure-blue, then the question of solemnity fell away to itself.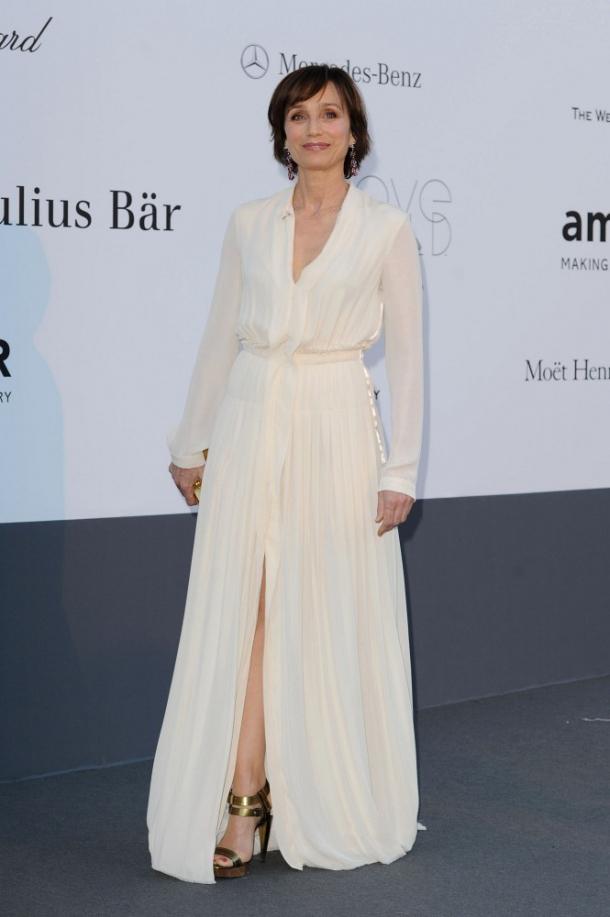 Expectant mother Melanie Laurent did not draw attention to his rounded tummy and opted for a gala evening dress in black. However, that image is not looked glumly, the actress has added a bright mint clutch outfit and shoes for sale in the same tone.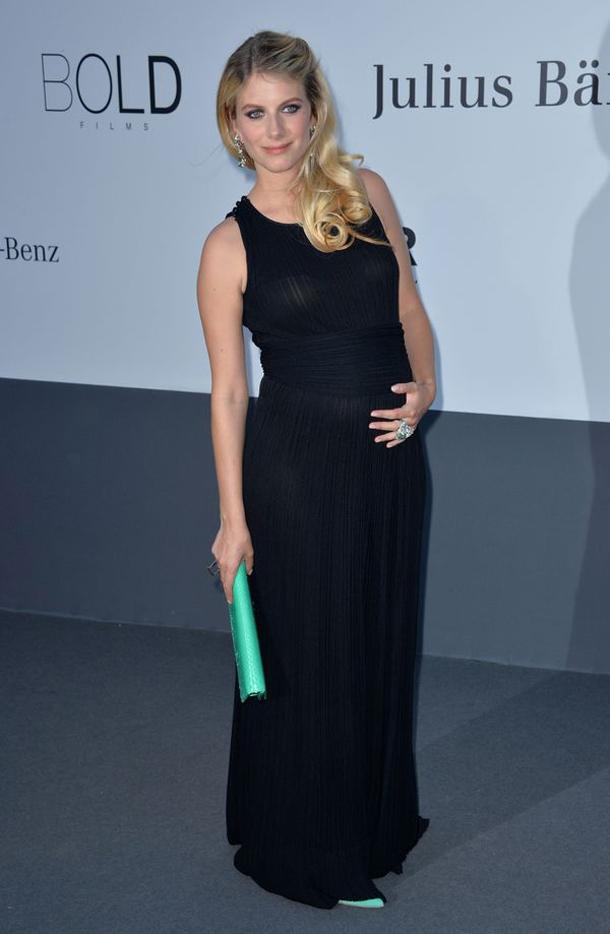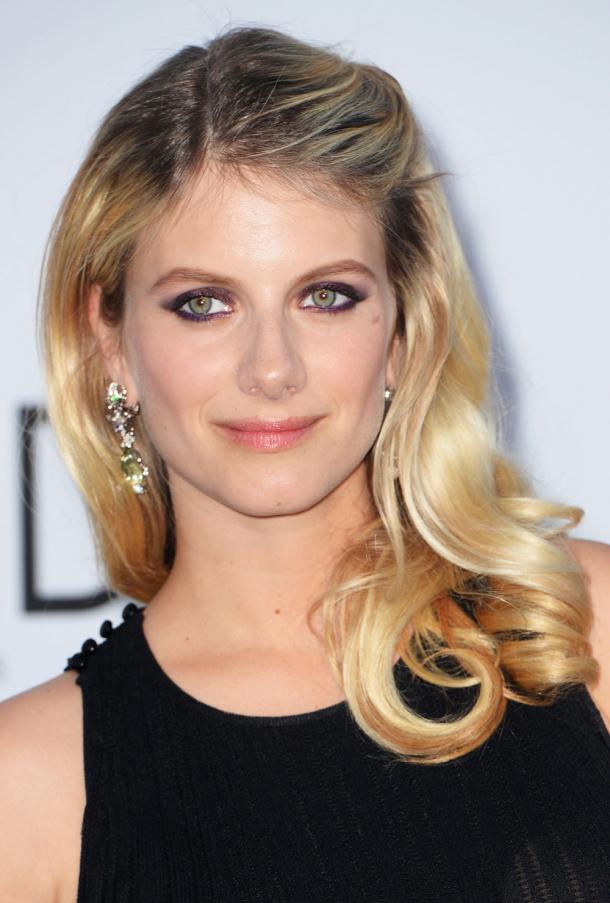 Stacy Keibler, as expected, came to the ball in evening dress Zac Posen. I love Zack creations - they look luxurious and are always pleased with the unusual color schemes, and this outfit is no exception. Dress color dark grapes made in mermaid silhouette and decorated with a large bow on the bodice.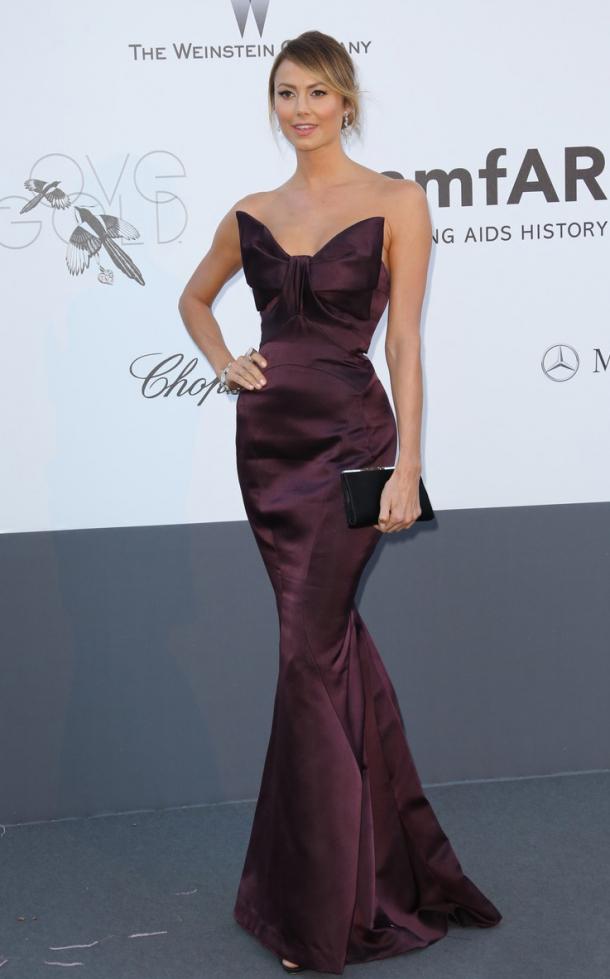 Milla Jovovich has tried to rehabilitate himself in our eyes after a few flops outputs from past movie premieres and choose a ball gown Valentino with delicate floral decoration and ryushevoy skirt. I agree that this outfit is clearly better than the previous two, but it is hardly flawless. I never thought I'd say something like that about Valentino, but this dress looks cheap and reminds me a dress for Barbie.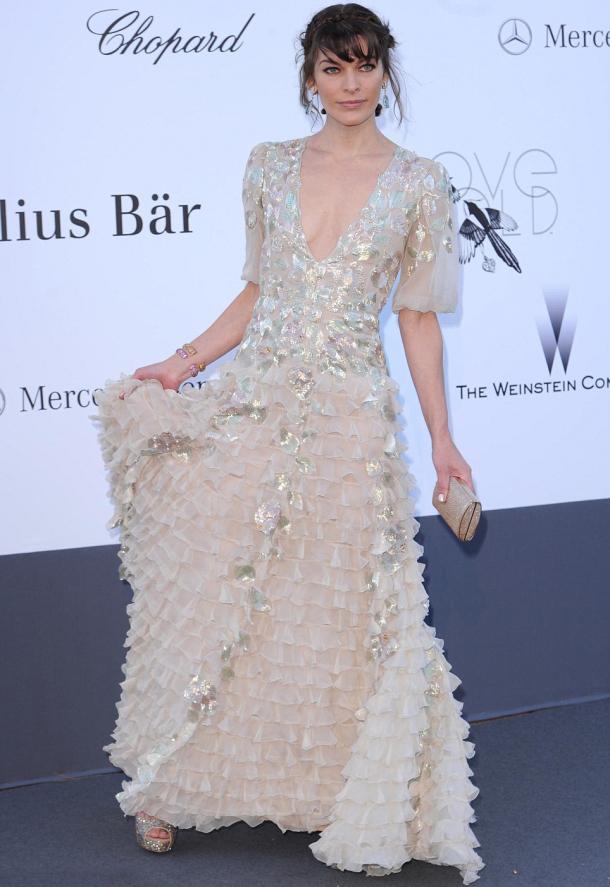 Dita Von Teese has appeared at an event in couture creation Uliana Sergeenko. Black velvet dress with puffed sleeves and a full skirt midi done in retro style, but it is certainly in the spirit of the queen of burlesque. For retro-along Dita select appropriate decorations with pearls and sandals to match the dress.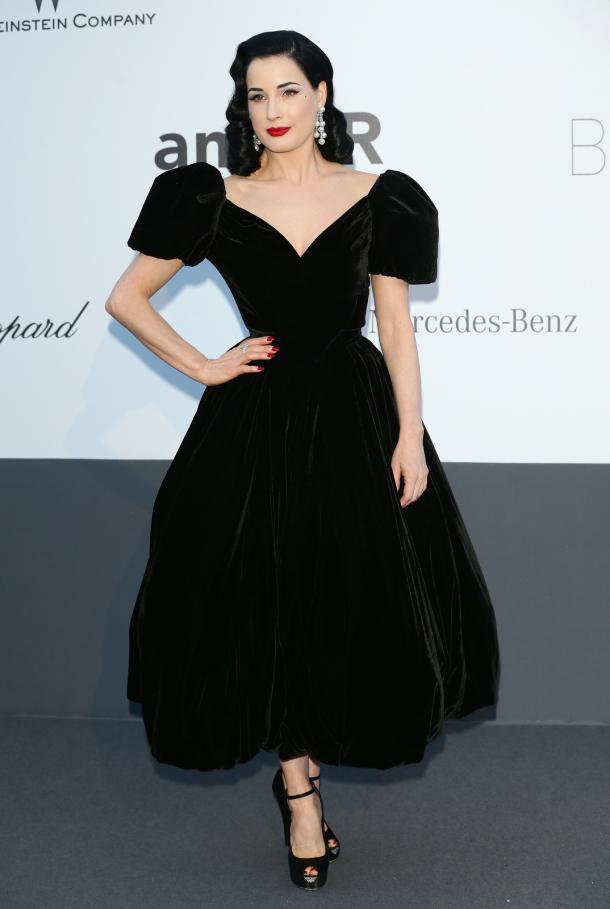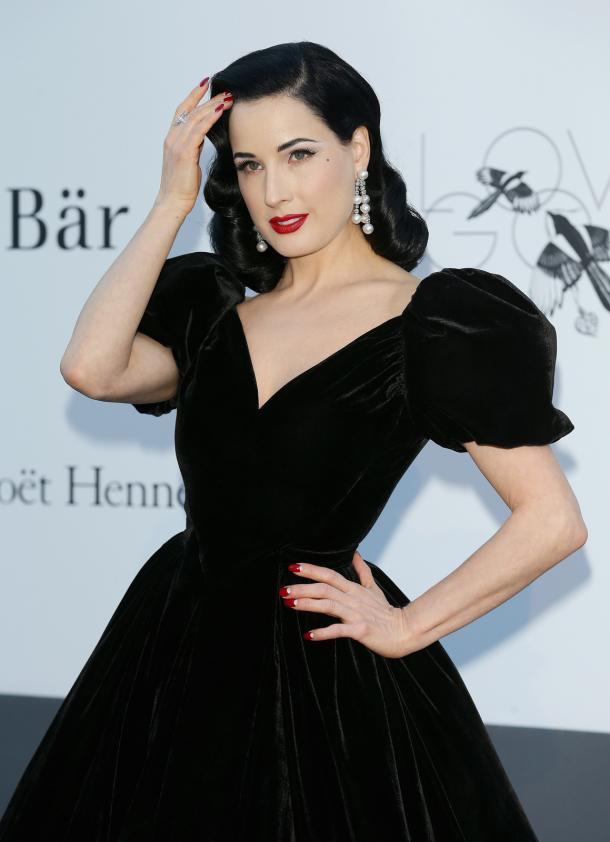 Once again, Roberto Cavalli. Dress in which the ball came Kylie Minogue, created by the classical formula - the cut-cut-out-blestyashki. Cavalli often work out fine clothes, but many of his creations lack the class and cost. This is one of them.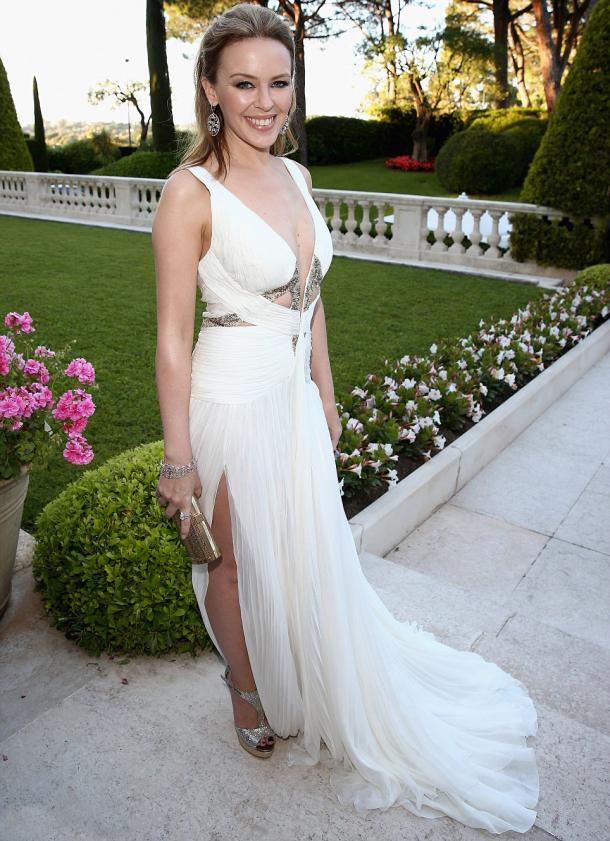 Very surprised by their choice Audrey Tautou, appeared on the red carpet in a mini-dress Lanvin. Silver lace outfit with a fancy strap though Alber Elbaz was created specifically for Audrey, but she did not go perfectly. Those claims against creepy platform shoes that are not only paint a miniature figure of the actress, but did not fit the dress. In general, I can only say that the image of Audrey disappointed me. Everything happens for the first time.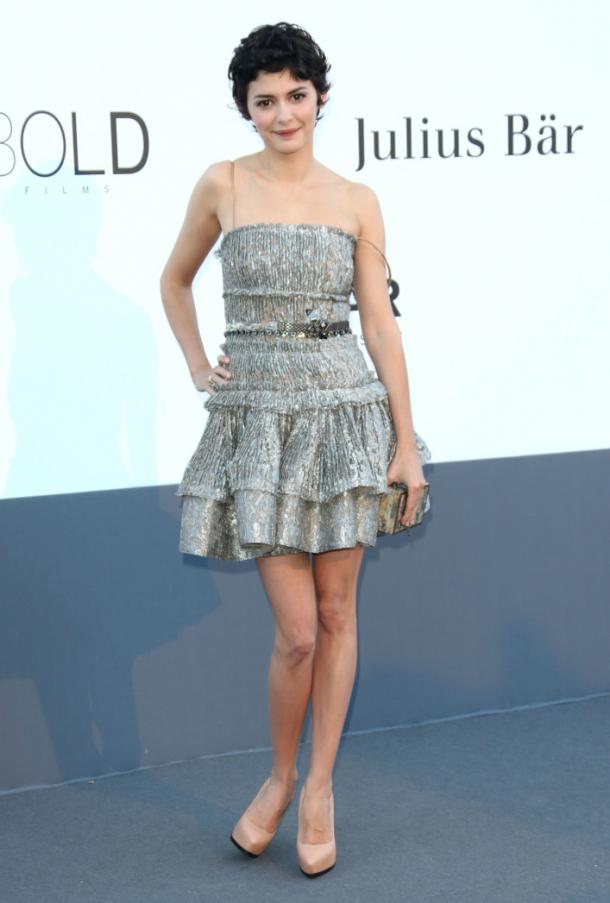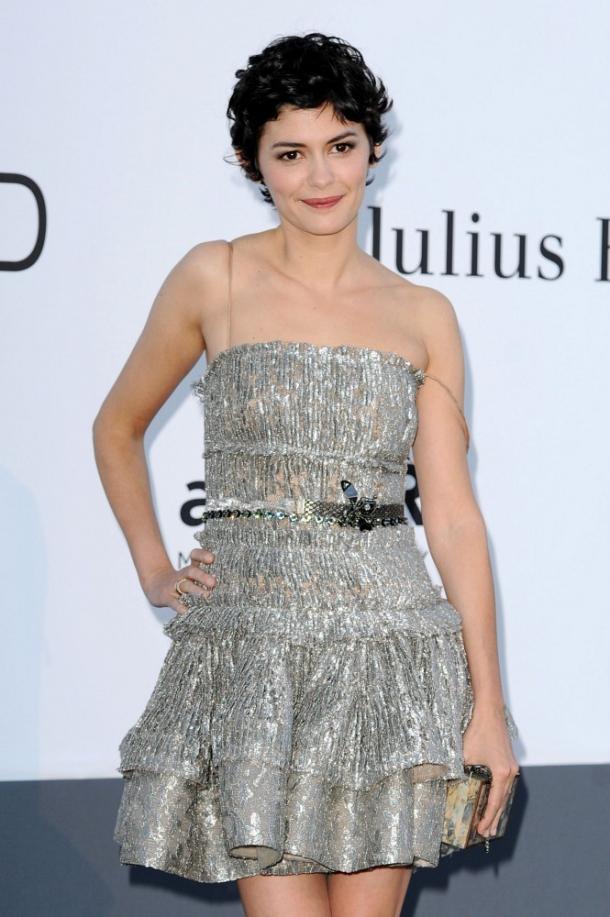 Hurrah! Finally! Bonnie Wright for the first time in his life decent looks at Cannes. The actress appeared at the ball in a sleek black dress on the floor of the Prada, supplementing it with clutch with colored crystals. No matter what the outfit is not remembered, but all will remember it well-groomed Bonnie.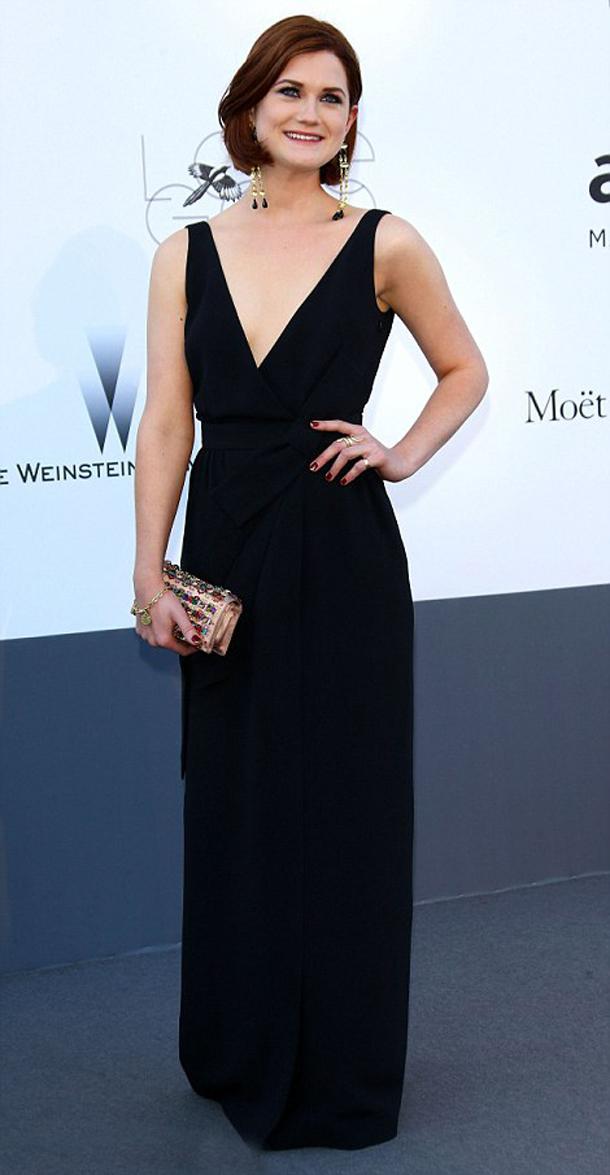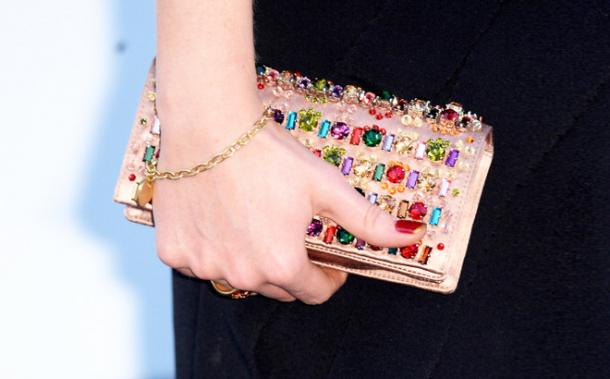 It feels like a stylist Rosario Dawson hates his client. Otherwise, I can not find an explanation quite unfortunate outfits that the actress shows us day after day. This time, Rosario appeared in public in a black dress Vionnet c unusual belt, which though had some chance of success, but was sitting on its owner is not the best way. The only thing that I like about the dress, it is the selection of accessories - very unusual, but interesting, the rest - the trouble.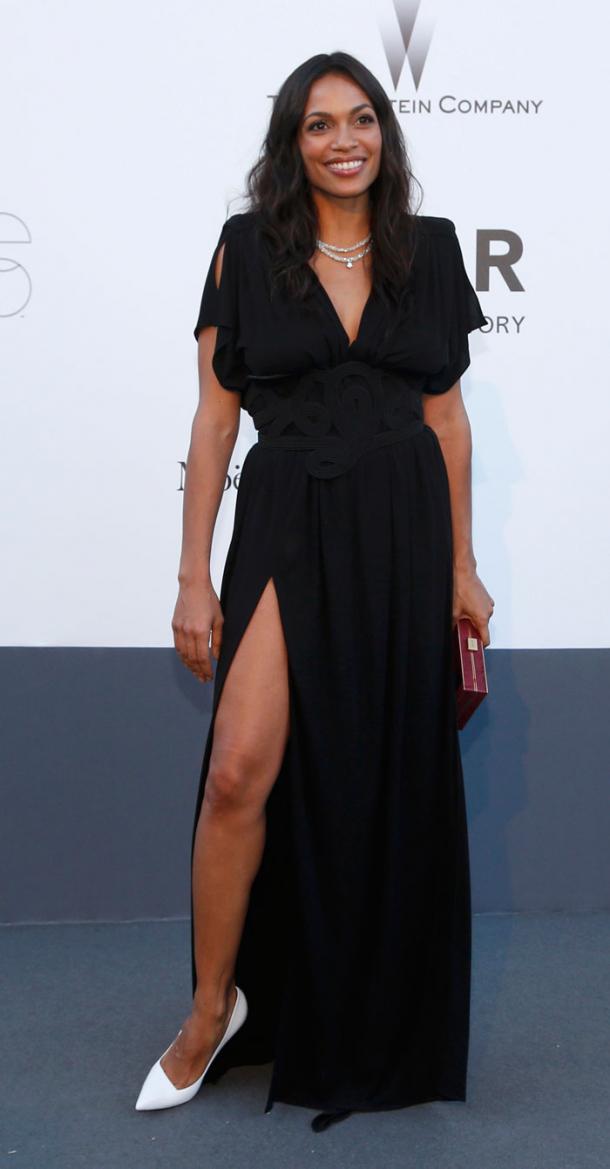 Janet Jackson posed for photographers in a white trouser ensemble Armani Prive, which can hardly be called successful. Classic blazer looks decent, but not so on the narrowed baggy trousers combined with platform sandals. Vulgar.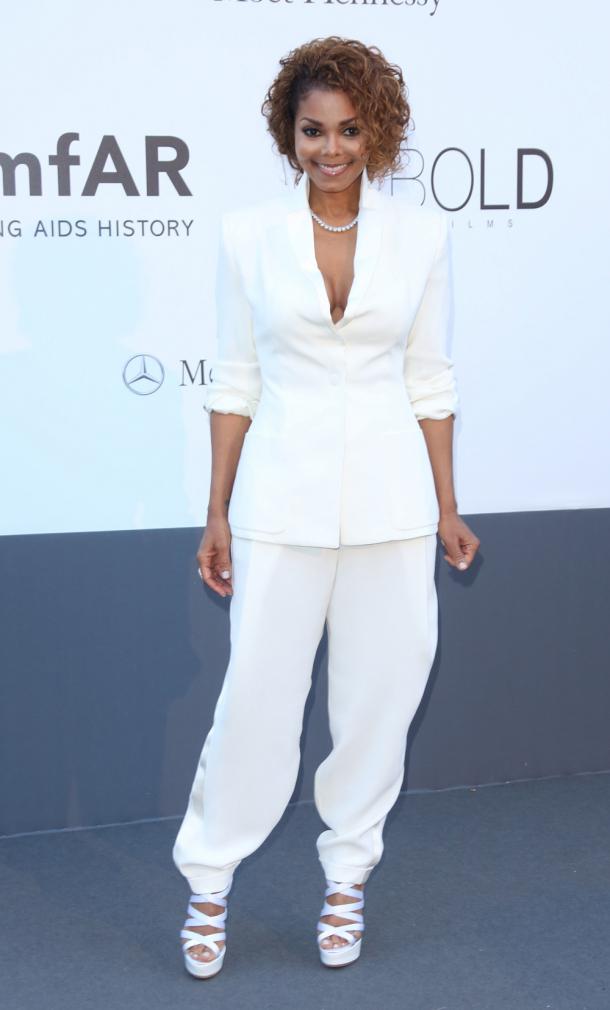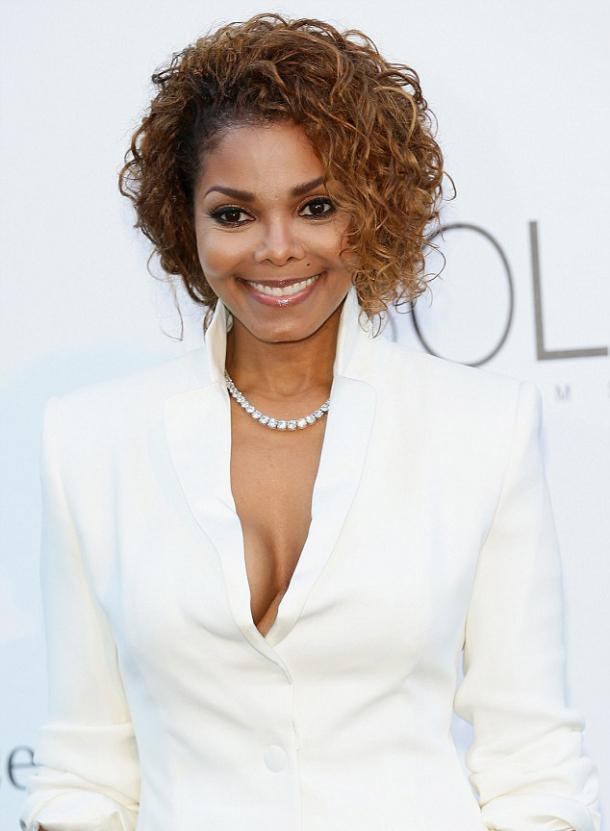 Paris Hilton again overdressed to the nines, but alas it will not save it from failure fashion. Dress with pink feathers, sequins and gold transparent inserts looks smart though, but tasteless. Do not think that I do not love Paris and deliberately criticizing its outputs, but dress is really bad. And this is obvious.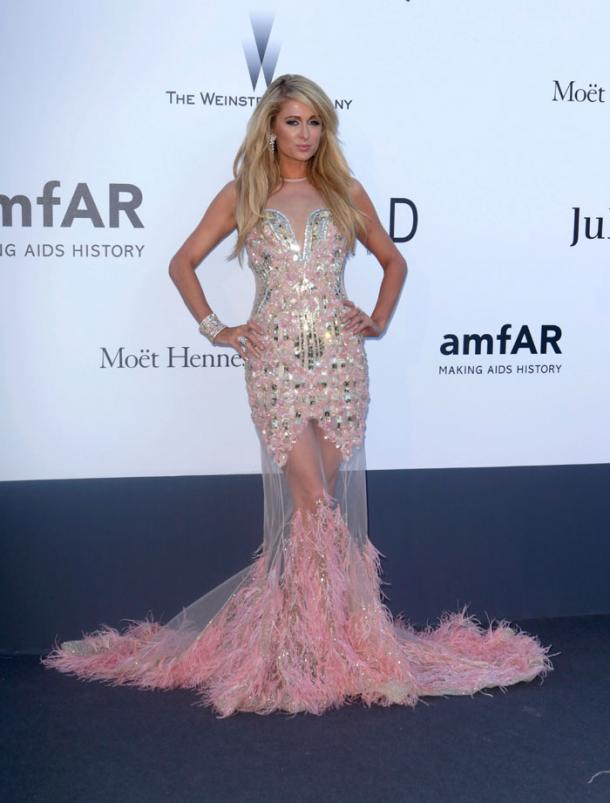 Change is coming. Otherwise, how to explain this transformation from an Olivia Palermo girls wild cat style Roberto Cavalli? The first time I see a socialite in such a forthright manner and even with bare parts of the body. I love Olivia such experiments on their appearance, but still hope that we do not very often we see it in a similar way.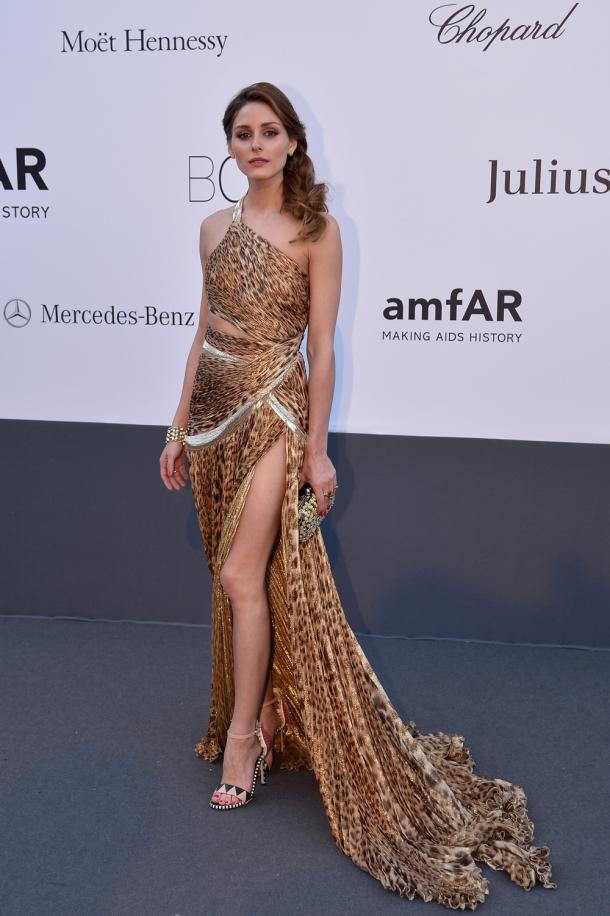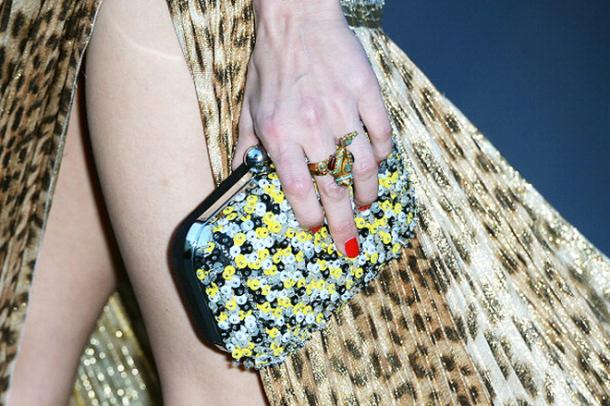 Chinese woman Zhang Ziyi has chosen Ensemble for the ball from the couture collection Giambattista Valli. As I said, I very much like the creation of the designer for their originality, femininity and uniqueness, but this outfit is hardly refers to such. I can not understand that bother me in this ensemble. Zebra-print? Tulle skirt? And maybe then, and more?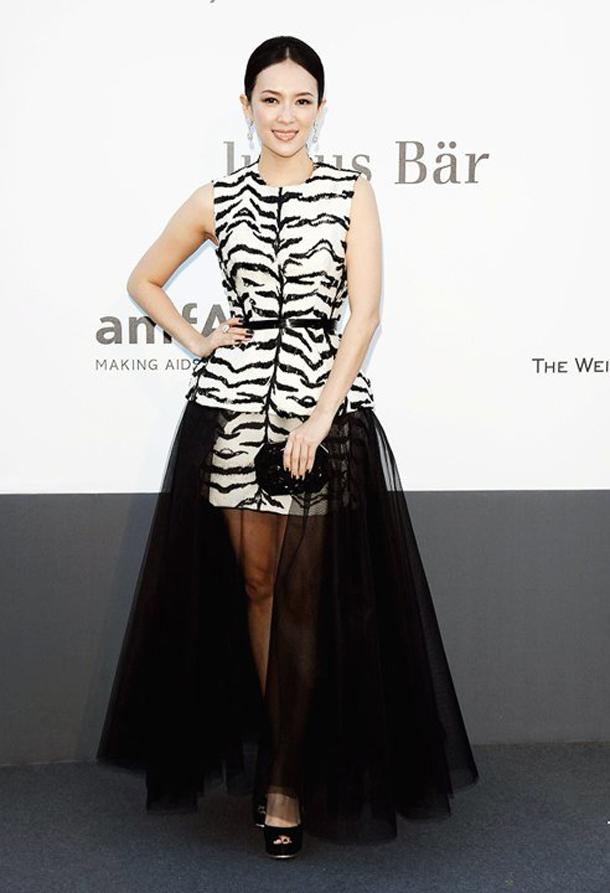 Paz Vega made a bid for outright sexy, dressed in a black dress Vionnet with a deep neckline and open back. Despite all the "bleakness" dress, I like it. The only thing I would change in the image, a bright make-up - with an open and easy to pay it looks too heavy.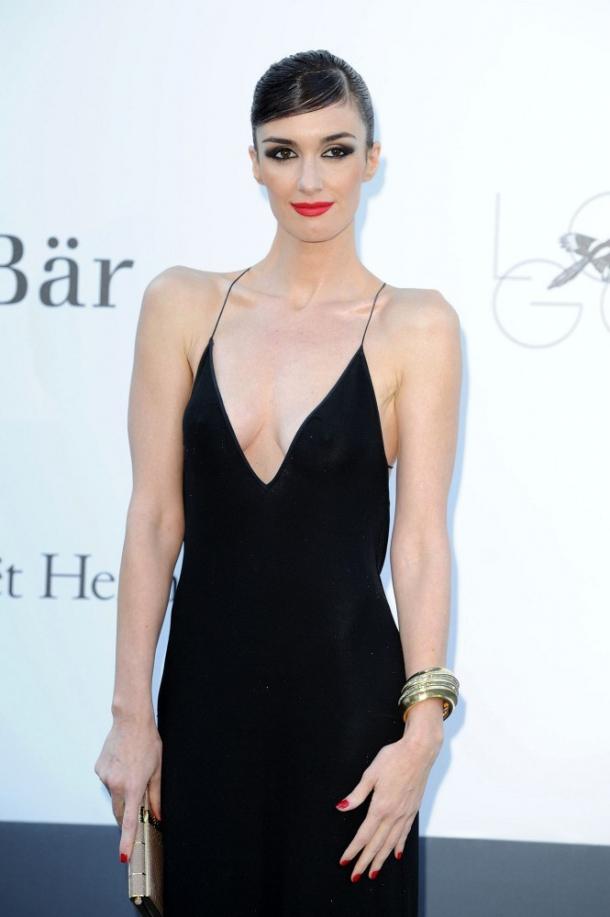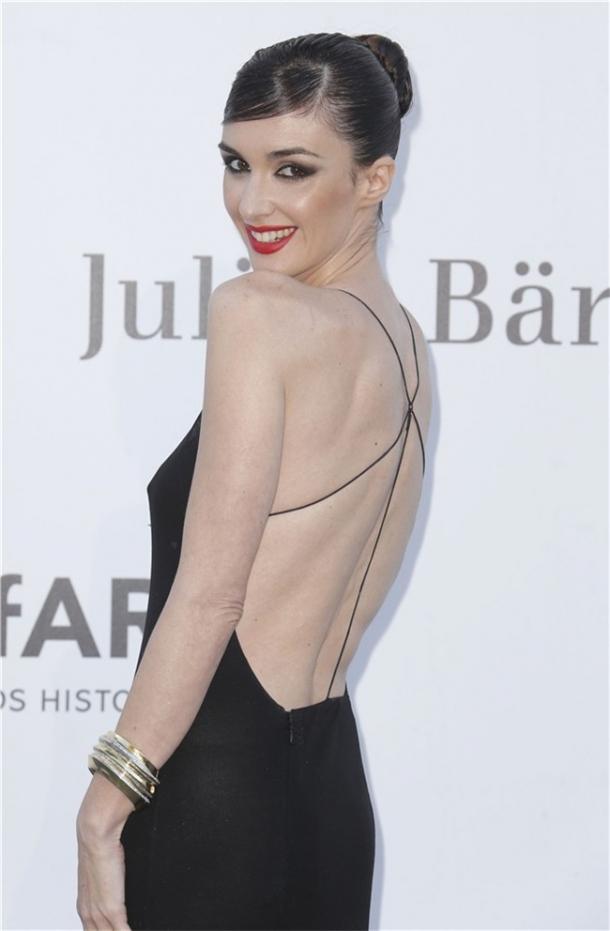 Yuki Zhang reappeared at the Cannes event in a dress Roberto Cavalli. This time, the actress chose a light blue evening dress with lace embroidery, which is perfectly emphasized the dignity of her figure. Large curls in the style of old Hollywood added a touch image refinement and glamor.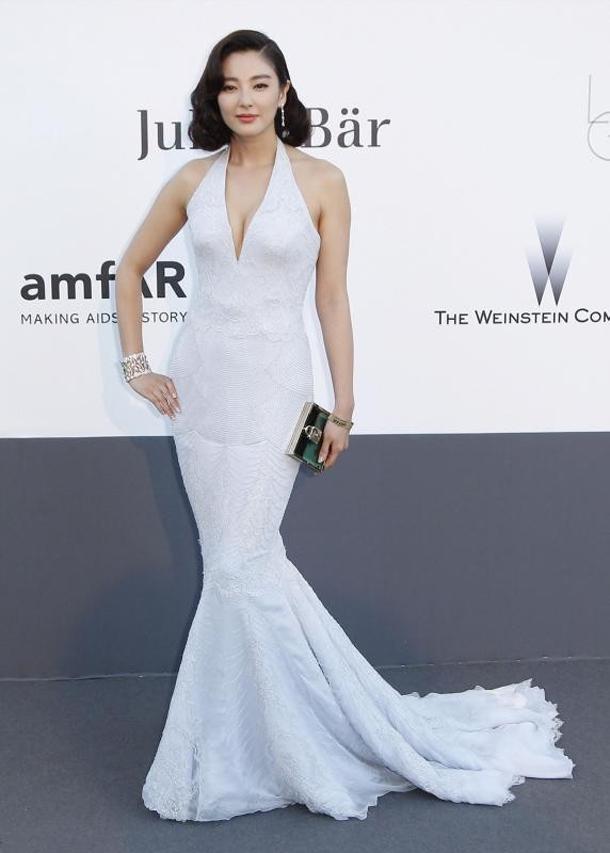 There was at the ball, and the pride of our domestic fashion Ulyana Sergeenko. Of course, the designer put on the dress of their own design output of the last couture collection. It is not my favorite bow out of that range, and all because of a strange insertion of black fabric, which is very similar to the apron. Although, maybe it was so conceived?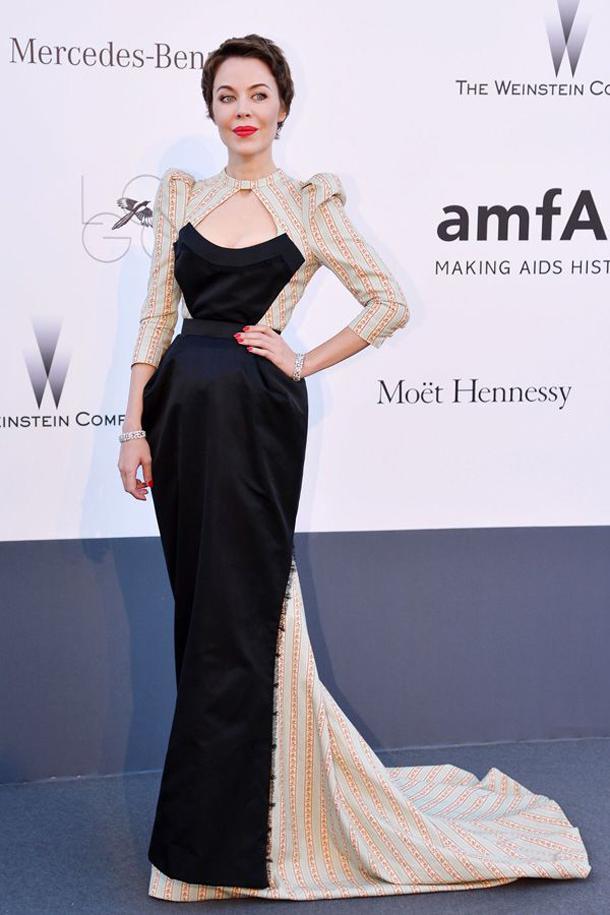 To be continued…