As you know, the Costume Institute Ball - is the place where designers exhibit their talents and skills. Arriving at night, accompanied by his star clients, they use them to show the world his vision of style and fashion, and ladies, in turn, are able to be called the Muses of famous artists. This year, the designers was an impossible task - to create luxury dresses in the style ... punk. For the majority of this mission impossible, but not for the most famous and talented designers of our time.
Also, a review of the red carpet MET Gala can be found here and here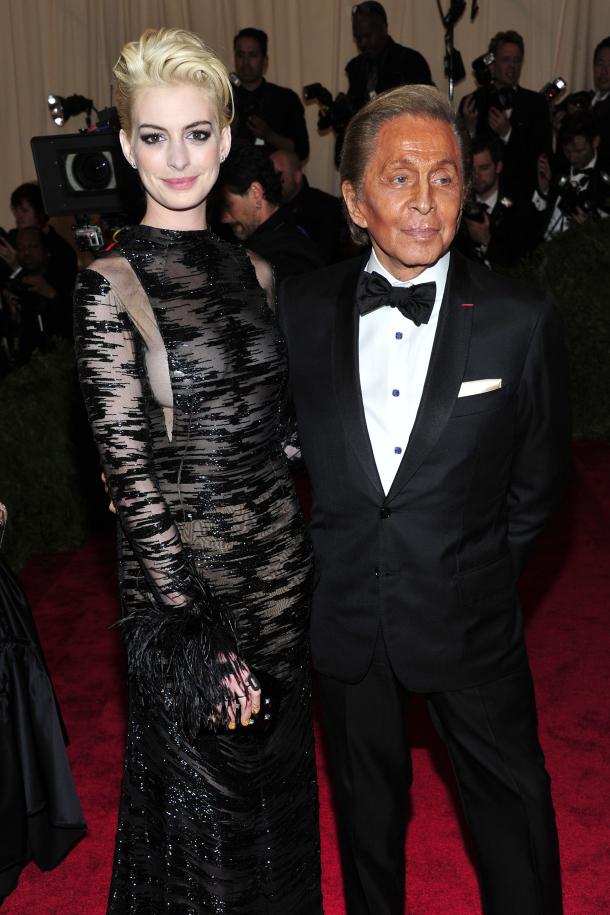 What a surprise! Anne Hathaway is now the blonde! The actress complained about the ball, accompanied by his friend and designer Valentino Garavani favorite, who created especially for her is transparent dress with original prints and feather cuffs. The latter, incidentally, is the only drawback of this bold dress, otherwise Anne horror as good.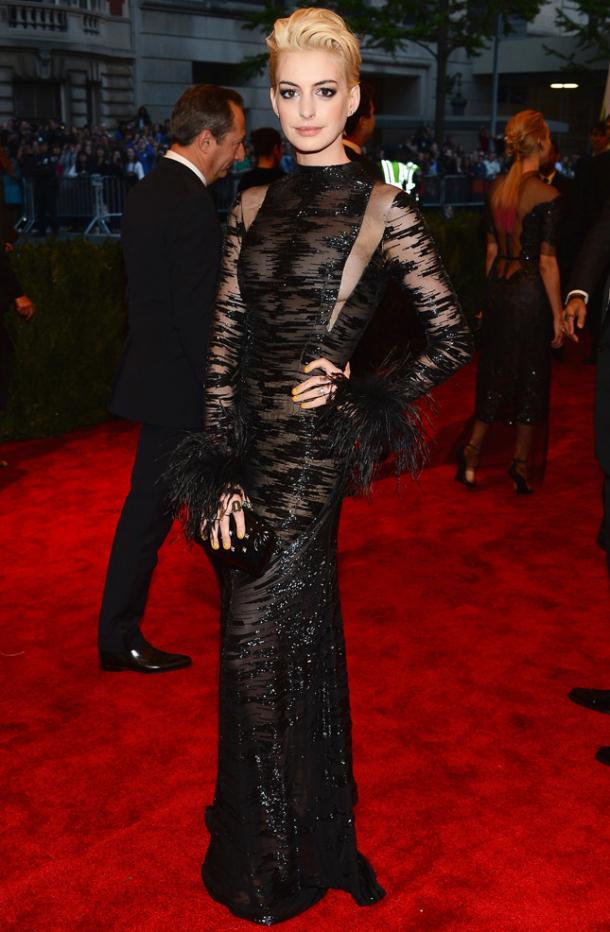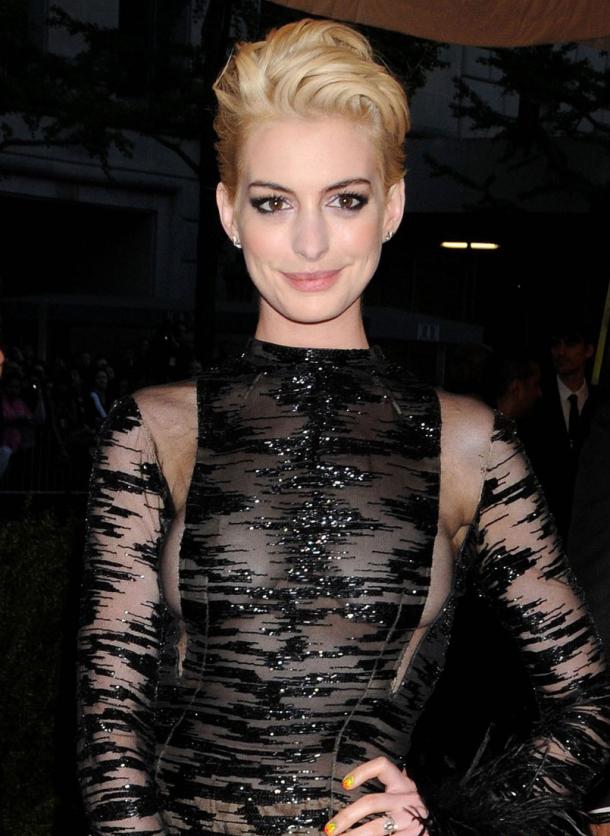 Fanning sisters this evening had the support of the sisters Kate and Laura Mallivi that are home designer Rodarte. Younger Elle walked the red carpet in an unusual dress with a watercolor print, in the tone of which was set up eye makeup. A senior Dakota example of a more adult and a bold black dress with transparent inserts and applications in the form of wings on his back.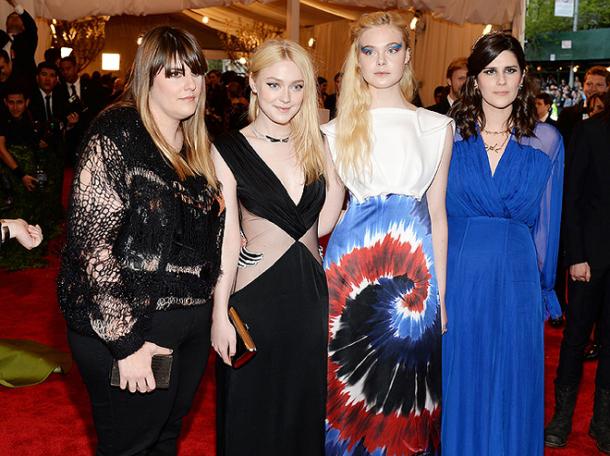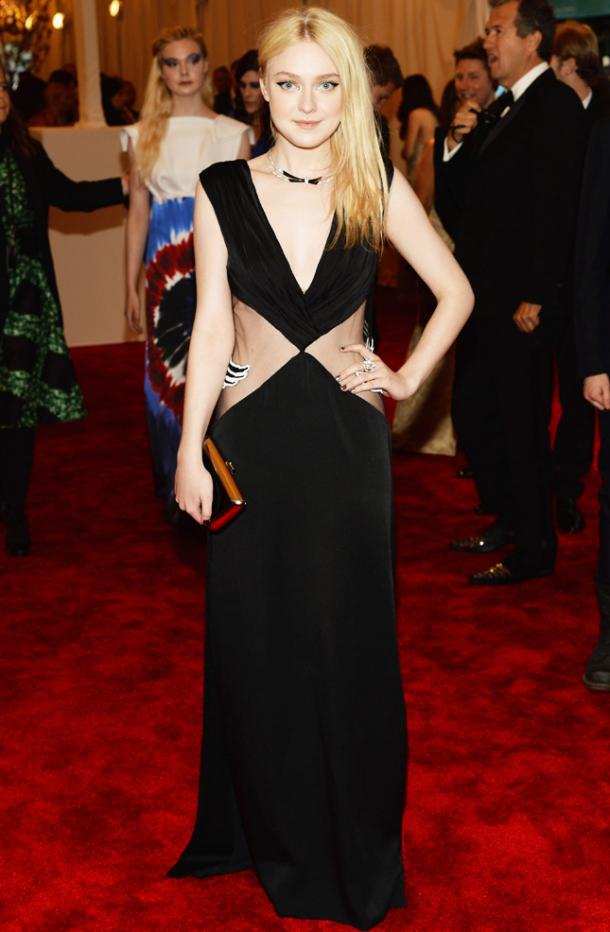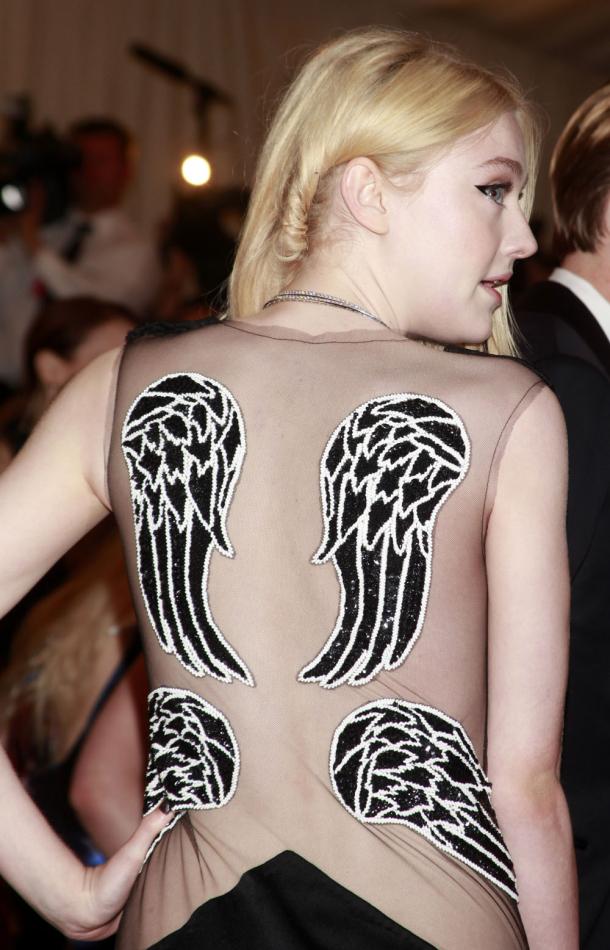 Doutzen Kroes attended a gala evening in an embrace with the designer Olivier Tiskensom. On the model was a great dress quilted leather and chiffon, which stands out against the background of other creatures on this red carpet. Of course, to thank for it is not only Tiskensa but Doutzen, who presented a chic outfit with properly.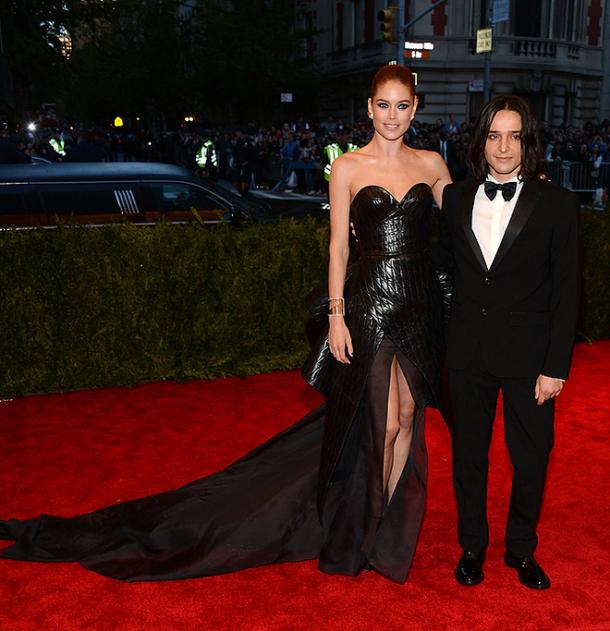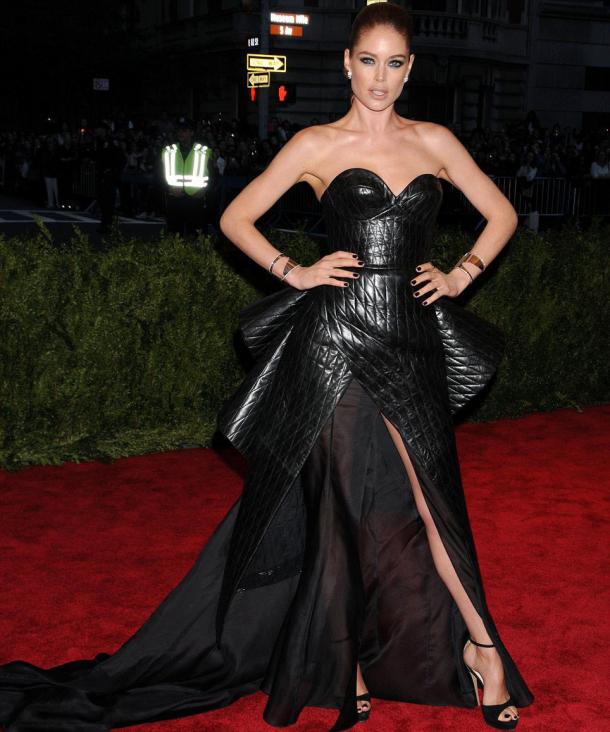 Become a muse Francisco Costa at this time was lucky to Katie Holmes. Designer actress clothed in a white dress pleated fabric decorated with drapes and meter train. I am pleased that Costa did not make out Kathy punk diva with spikes and black eyes - a gentle way to face her more.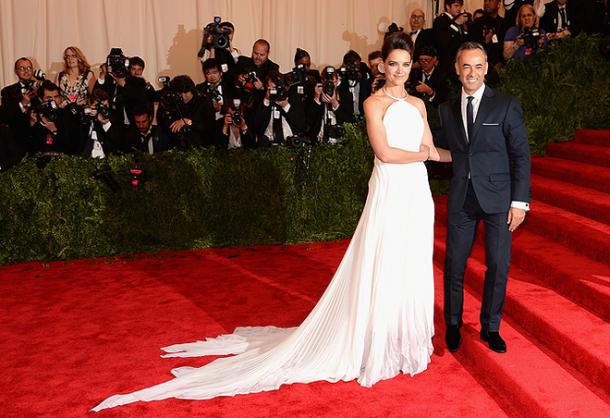 Vivienne Westwood has chosen as its mastermind model Lily Cole. Apparently, outrageous Briton tried to make Lily a mini version - only younger and fresher. It was possible ...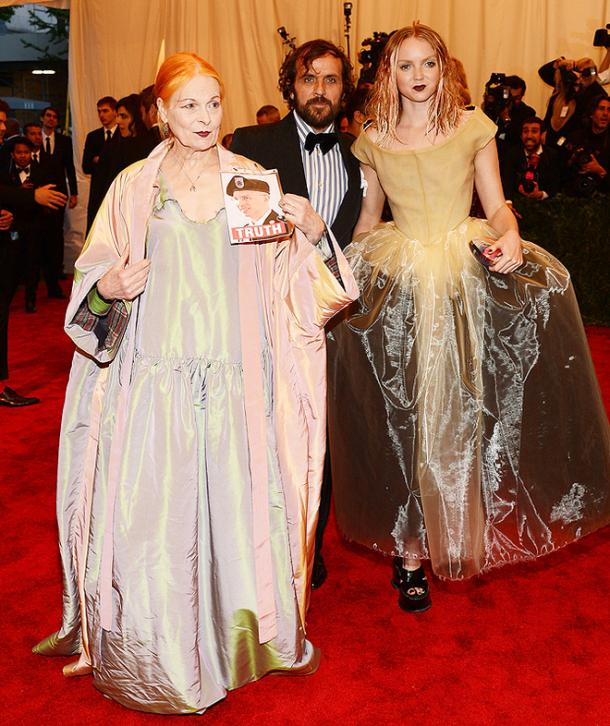 Katy Perry bestowed on holiday in the company of the Italian magician Dolce and Gabbana. Domenico and Stefano made a kind of singer Queen Times of Joan of Arc, dressed in her dress with the image of the heroine of the French and decorate all big earrings, crosses and a heavy crown. The image was very impressive and striking.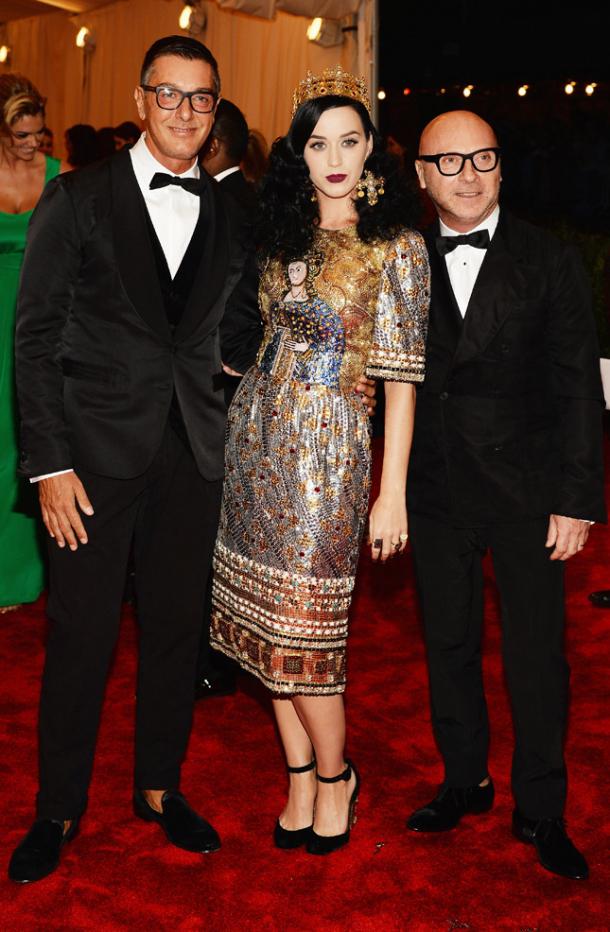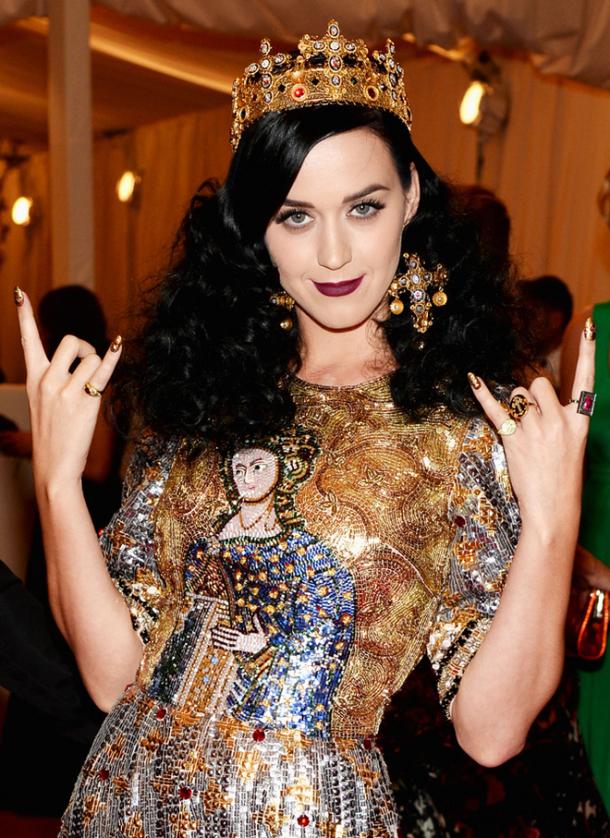 One of the most talented contemporary designers Giambattista Valli came to the ball under the arm with Jessica Biel. Jessica has inspired fashion designers to create the image, which was the main jewel of the ensemble of black lace fabric. In my opinion, the outfit looks amazing, but a small ring in the nose only adds to his shocking drop.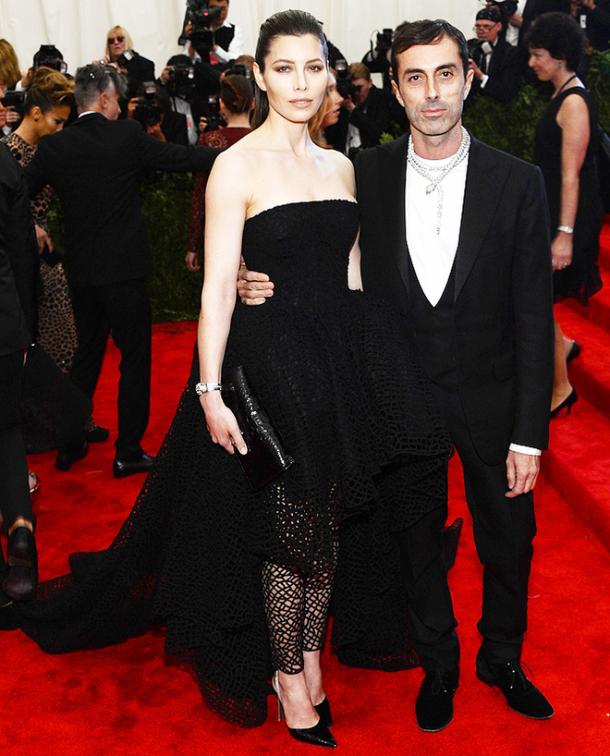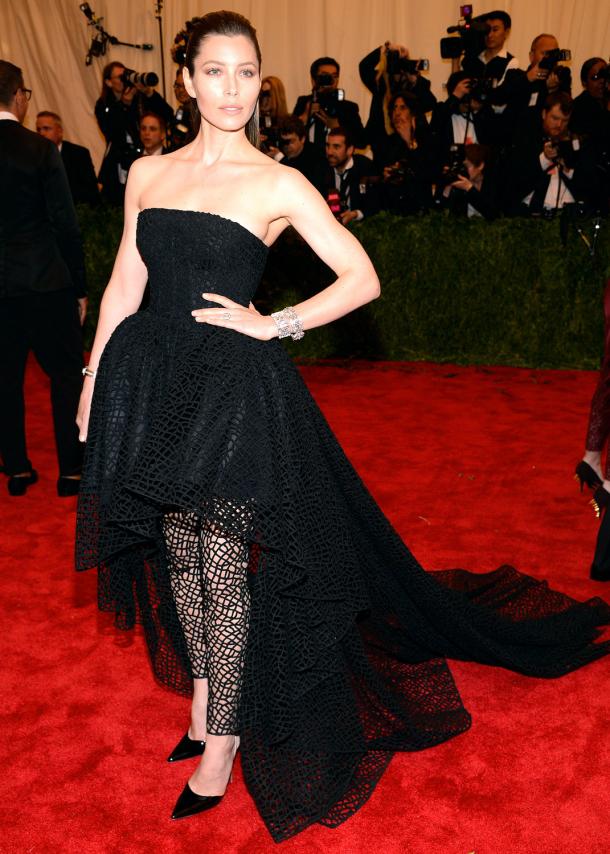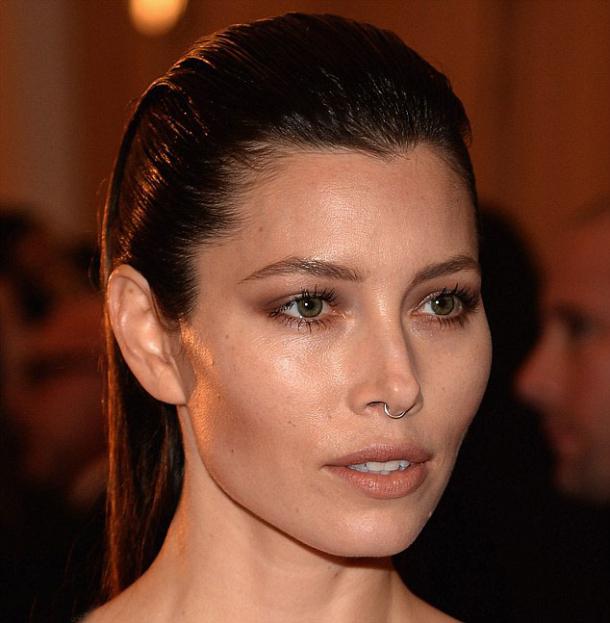 Two girls with impeccable sense of style, Jessica Alba and Ginnifer Goodwin in this time become muses designer Tory Burch. Jean posed for photographers in a dress with pearl sequins and gold leather trim, adding to all this casual hairstyle and crazy eye makeup, and Jess showed luxurious leather (which, incidentally, is more like lace) dress, decorated with sexy cutouts or perforations. If I had to choose between the two spectacular outfits, I would have two hands voted for toilet Alba.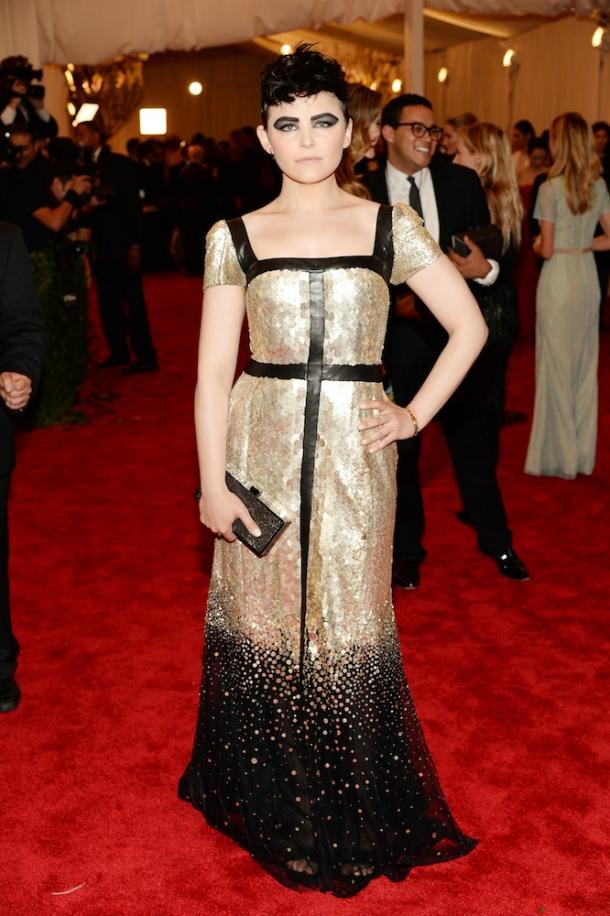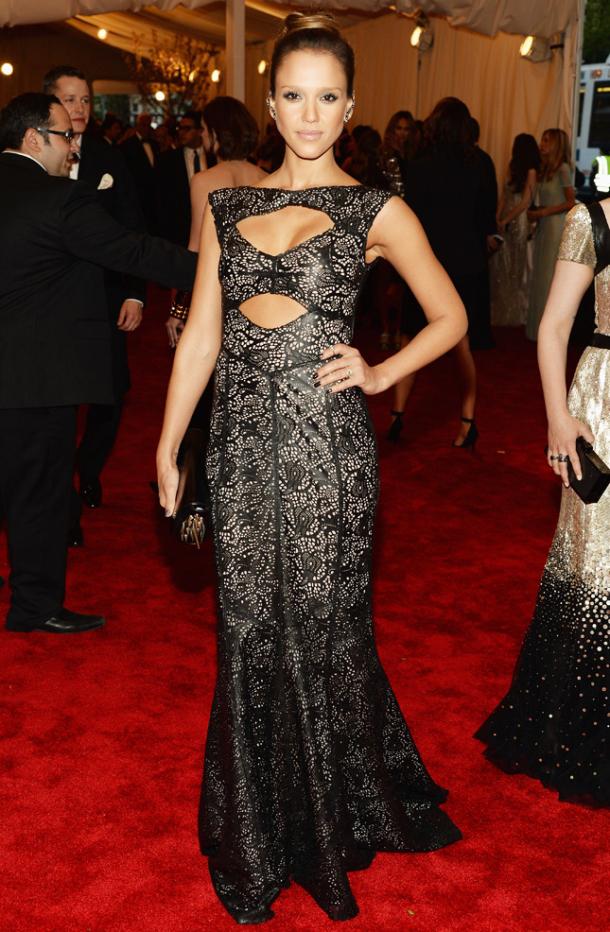 The new head of the fashion house Balmain, Alexander Wang took his companion's excellent Julianne Moore. Wong actress dressed up in a dark green dress with the elements in the spirit of origami and a small Basque Country. In itself, the dress looks very elegant, but it is not the best way emphasizes the figure Julianne, making it wider in the waist. However, I want to mention a good selection of jewelry - paired bracelets and earrings with green stones look impressive.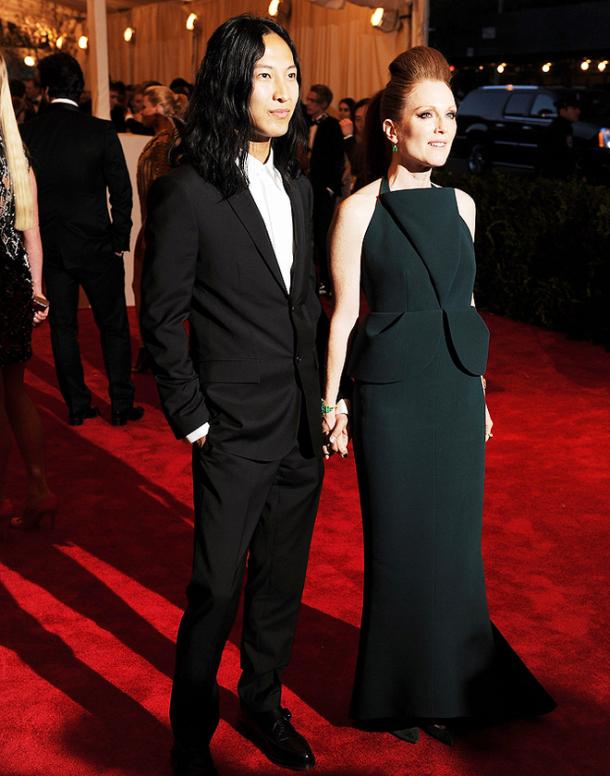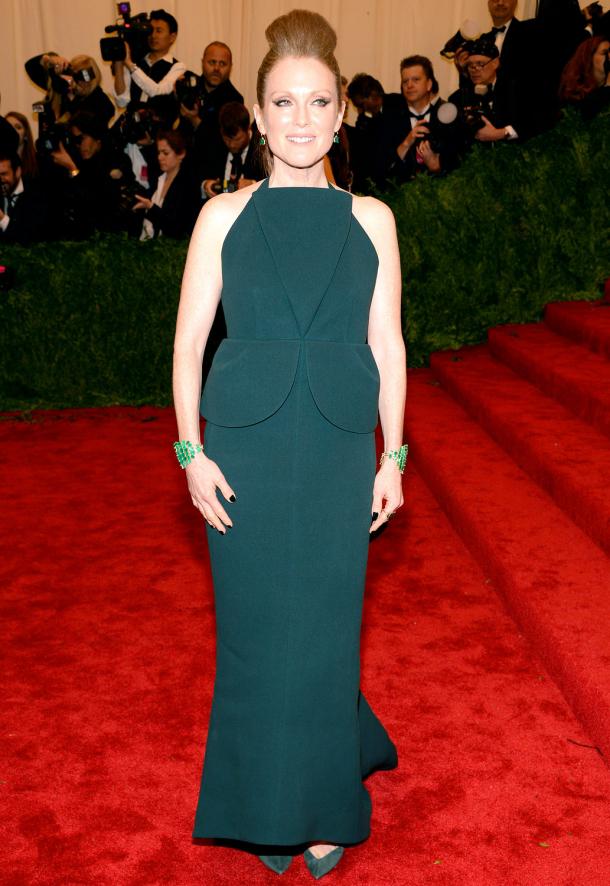 Uma Thurman introduced on the red carpet Zac Posen creation, which is known for its gorgeous silhouettes, fantastic trails and a luxurious selection of colors. The dress, which walked the red carpet of Mind, was just so.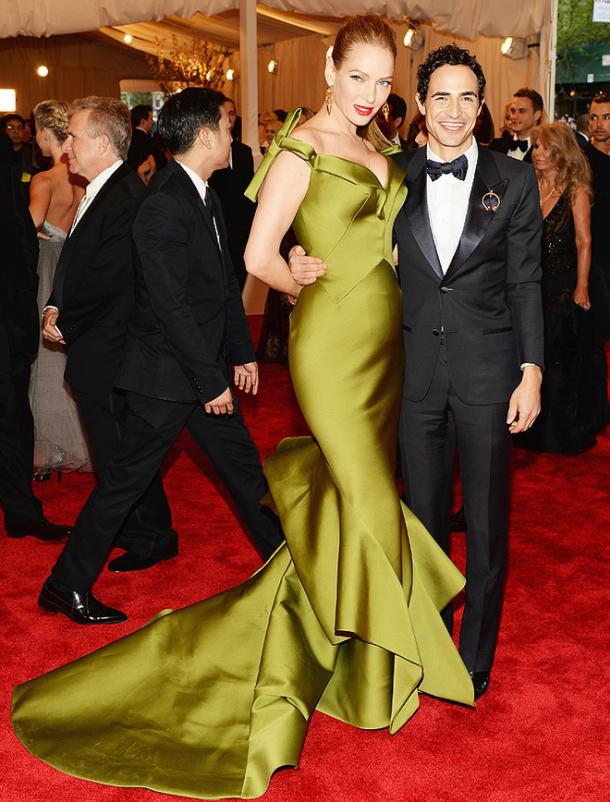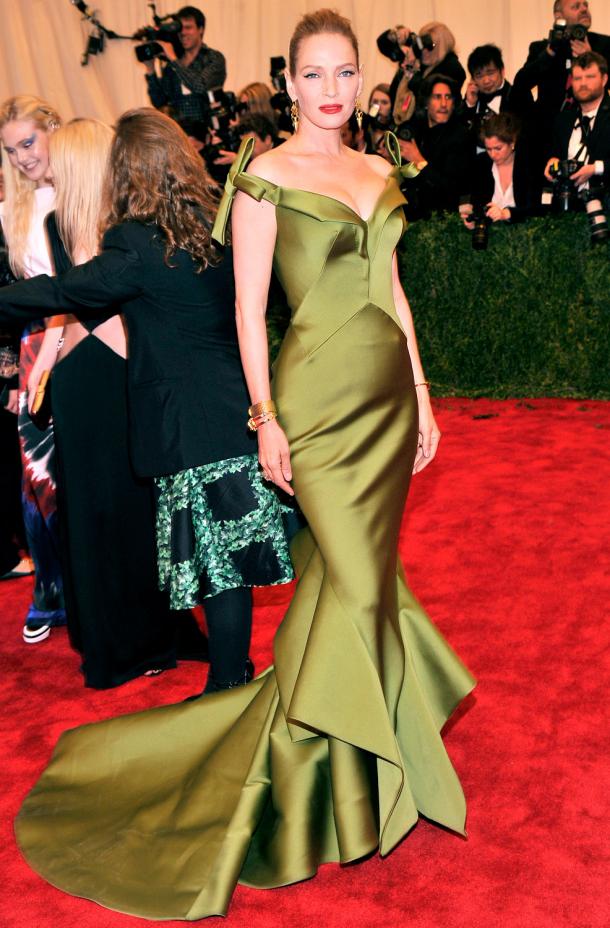 I really like the work of a designer Mary Katrantzou - prints on them are great. It was in a dress with a print and appeared on the red carpet dlinnonogayaKarolina Kurkova. Effectively, and very beautiful!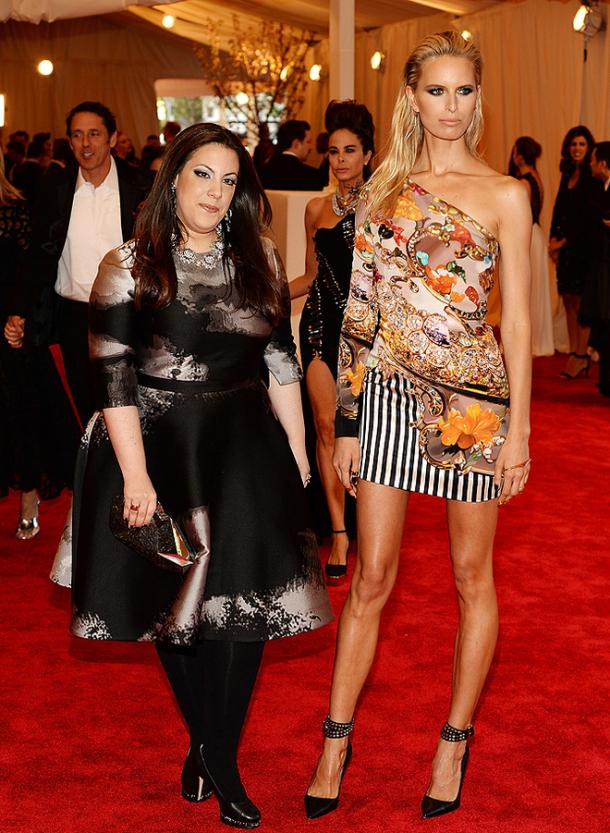 And Joan Smalls in this time was the inspiration for Tom Ford. Designer clothed model in a translucent dress printed with black print and stones. Intensive eye makeup and dyeing Ombre gives the image of completeness.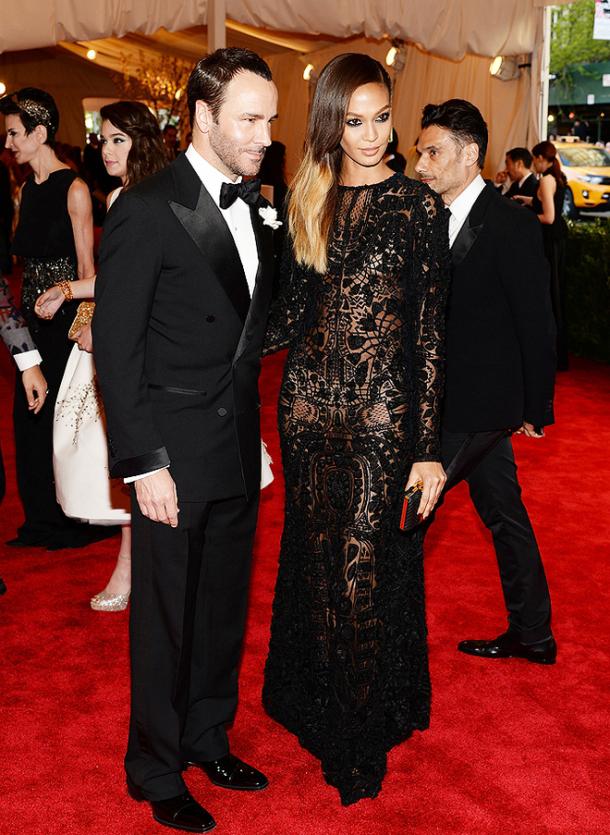 Once again combined for social events Givenchy Riccardo Tisci head and Rooney Mara. Delicate lace dress with ruffles Tisci gave crude metal zippers, and brought to mind the very image of Rooney - her favorite lipstick shade lipstick wine.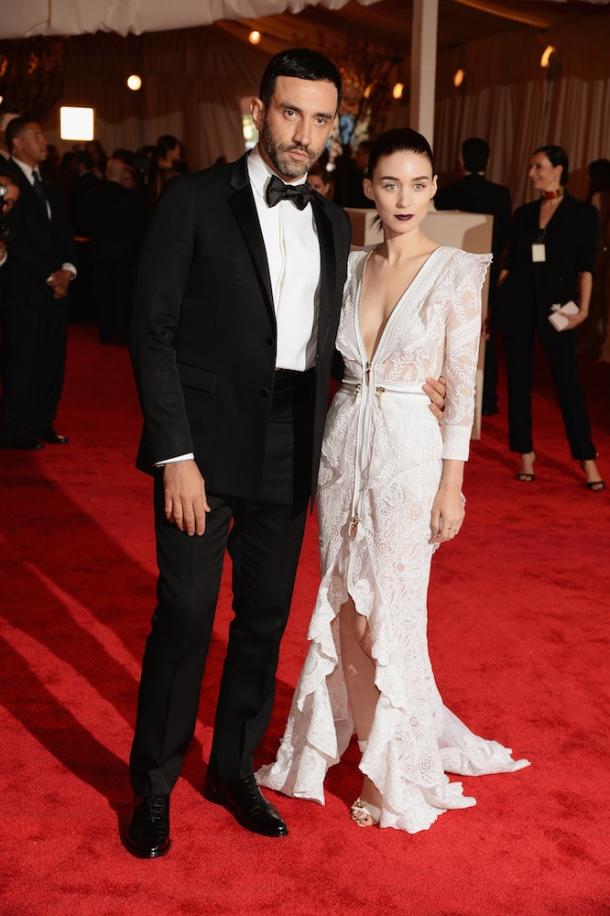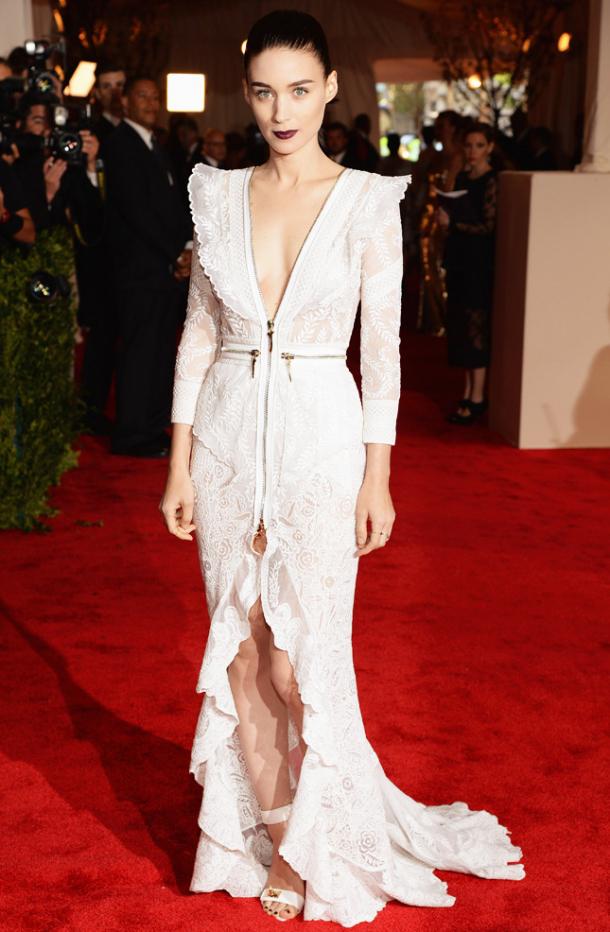 As promised, Jennifer Lopez appeared at the ball accompanied by Michael Kors (there he is standing there in the background). American designer decked Jail in nyudovoe dress with a great print animalic, is very well emphasized the shape of the singer.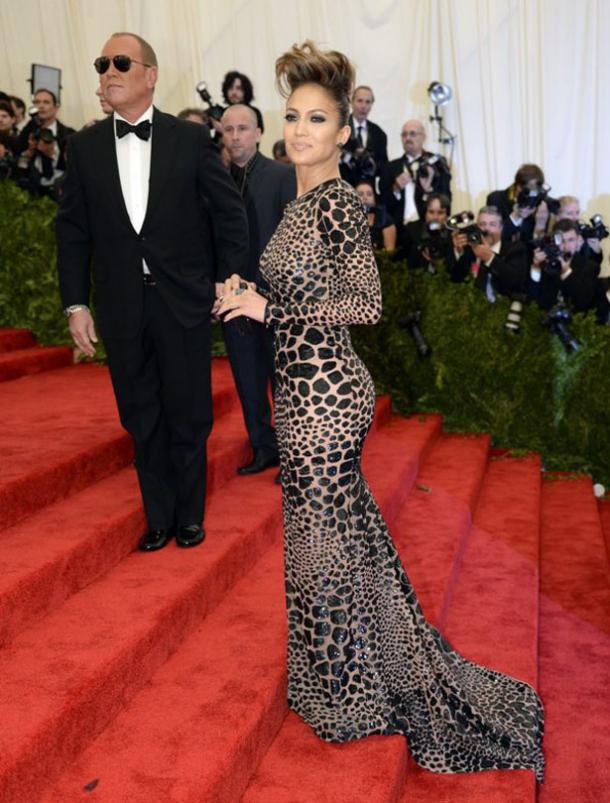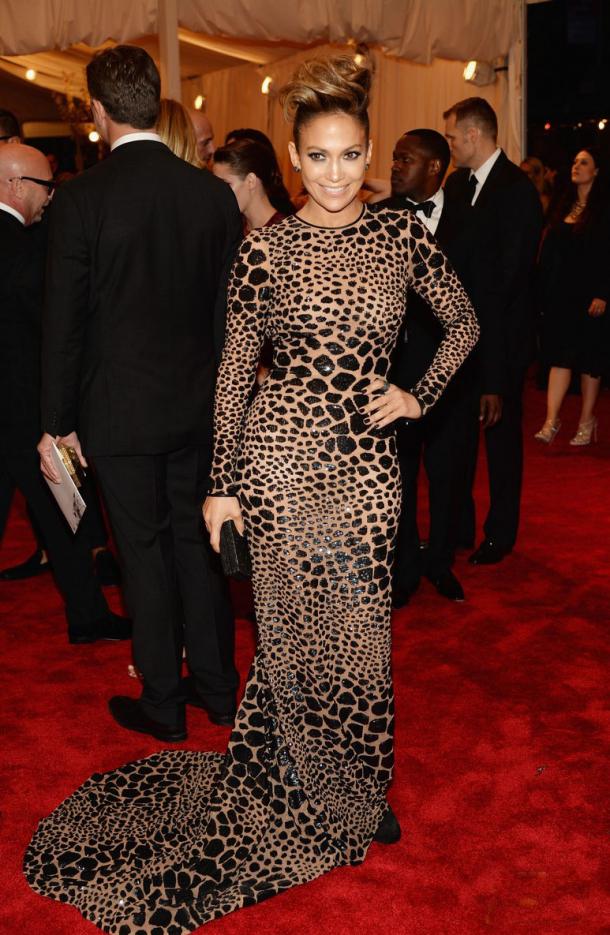 Stacy Keibler came to the party in a pair with his girlfriend Rachel Roy, who sewed for the women George Clooney spectacular mini-dress with metallic elements and transparent sleeves. By Stacy picked up along interesting boots with snakeskin inserts.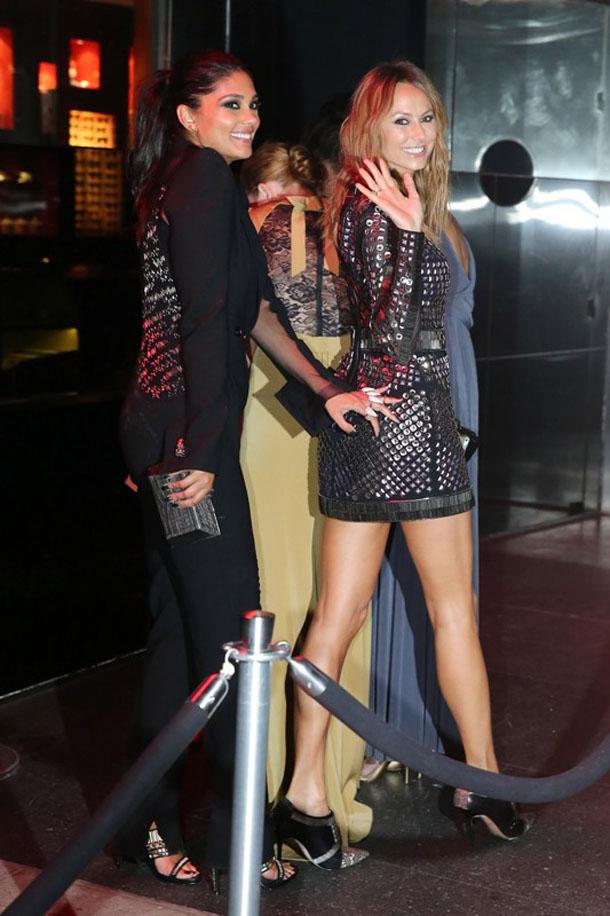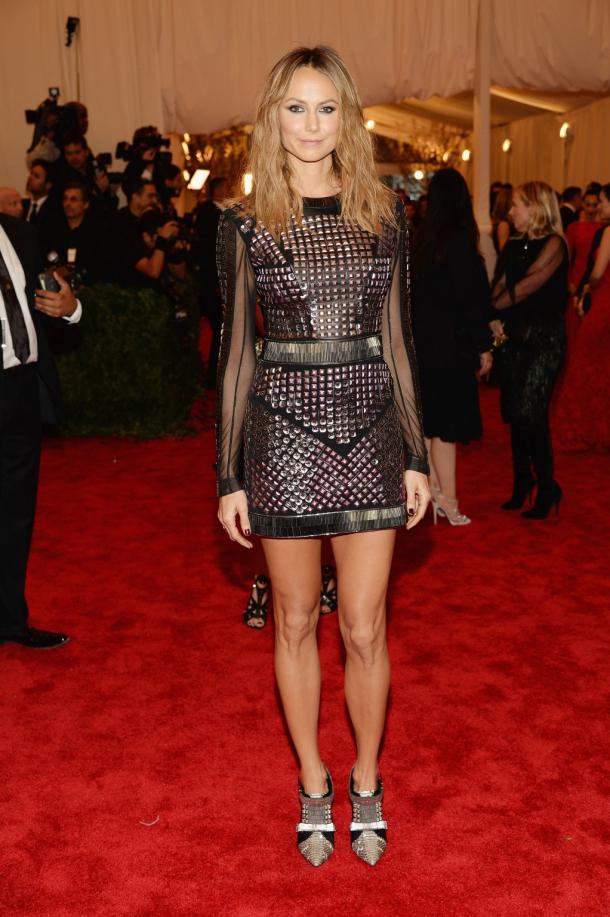 That evening, Taylor Swift gave a fashionable image in the hands of the designer Gilles Mendel's favorite. As usual, Gilles took into account all the wishes of country divas and offered at its disposal evening dress with black geometric elements and inserts of a mesh fabric. The main decoration of dress, among other things, was the scattering of stones on the collar and shoulders.