Ball Costume Institute has always been notorious event in the fashion life in New York. It's a beautiful event held since 1948, when he arose and Institute. Dress Code for the ball allows any starry-expression and the most sophisticated outfits, but even with this liberal approach celebrities can get into a trouble fashion that demonstrates this collection of the most unfortunate dresses Ball Costume Institute.
Marc Jacobs in 2012.
Here Marc Jacobs showed himself more great joker, as it is, in principle, is and what its all love. But for good jokes too important measure.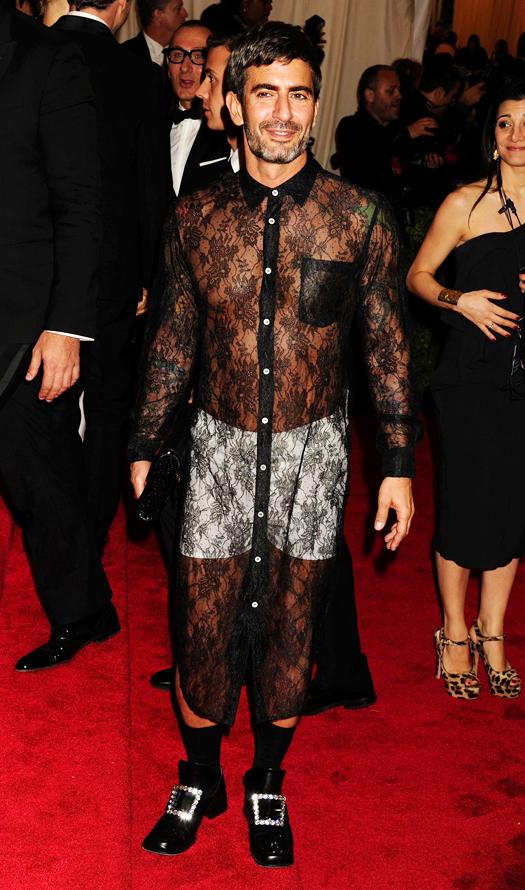 Renee Zellweger in 2010.
Dress with bow reminiscent of the gift, but Rene is immediately obvious, such is not at all.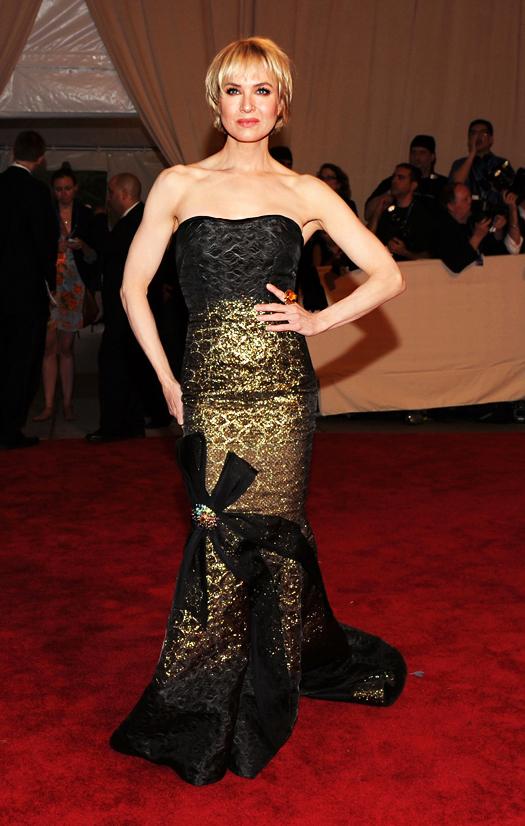 Doutzen Kroes in 2008.
Modesty adorns, but not this time and Doutzen Kroes. Such an event involves more original outfit.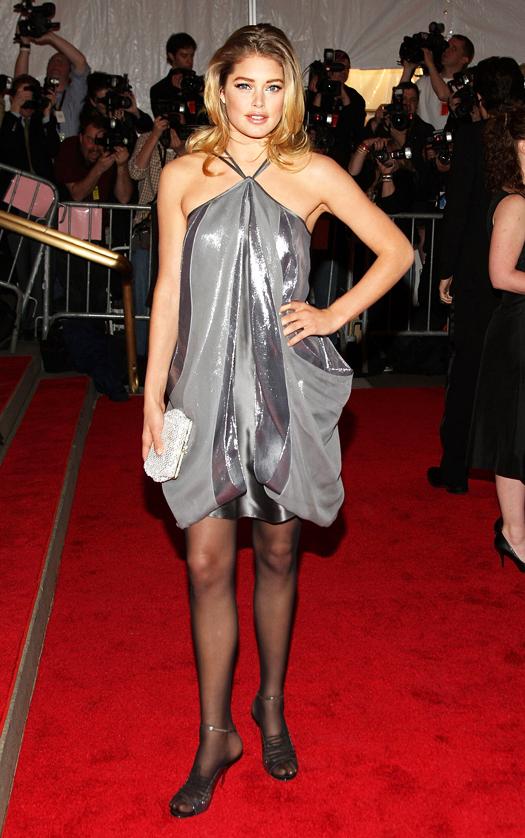 Mary-Kate Olsen in 2008.
Neither give nor take, and Mary-Kate Olsen real suit goldfish, in which she looks a bit painful.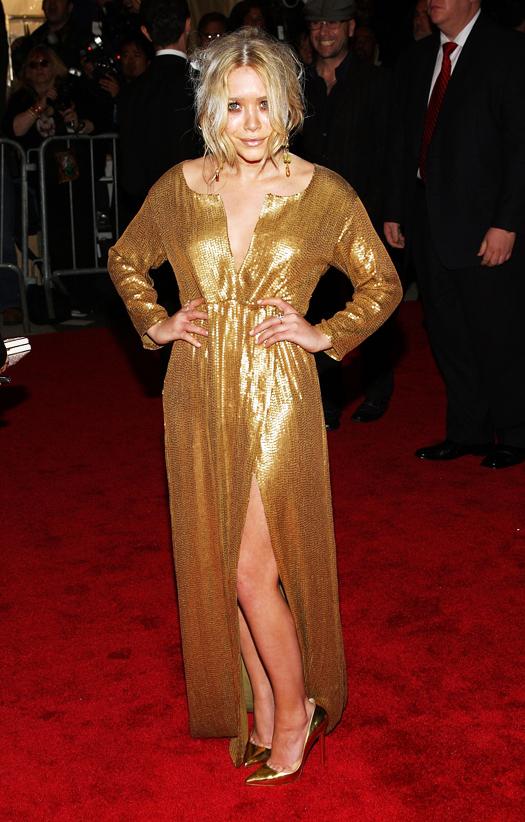 Katie Holmes in 2007.
It seems at first glance, the image of Katie Holmes looks pretty decent, but the devil is in the details - and then the image does not hold water. The combination of red and blue - a complex and somewhat dubious option. Yes, beads and distracting from the overall image, and the appropriateness of the bow is a big question.
Jessica Simpson in 2007.
Of course, Jessica obviously wanted to boast its own merits, but, alas, it was too little dress them. As a result, instead of an elegant hint turned stridently call immodest.
Sienna Miller in 2006.
Obviously, the Sienna was going to the local disco and only by chance was on the Ball Costume Institute. As they say, who does not happen.
Gisele Bundchen in 2006.
Yes, there is, in fact, different. For example, there is a burning desire to wrap myself in a huge shawl with fringe, and there is nothing you can do about it. Gisele is not guilty, he has come a handkerchief.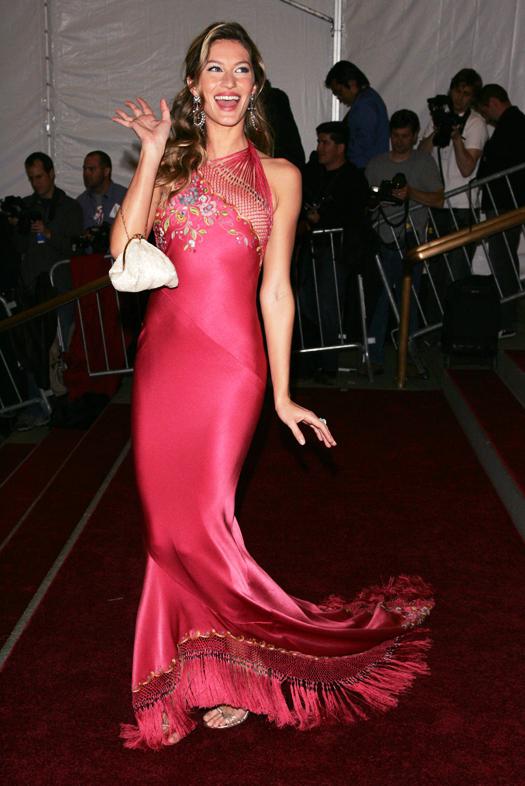 Kristin Davis in 2004.
Only Cruella de Ville knows that no one was hurt dolmatinets with the creation of this dress. But we somehow can not believe it.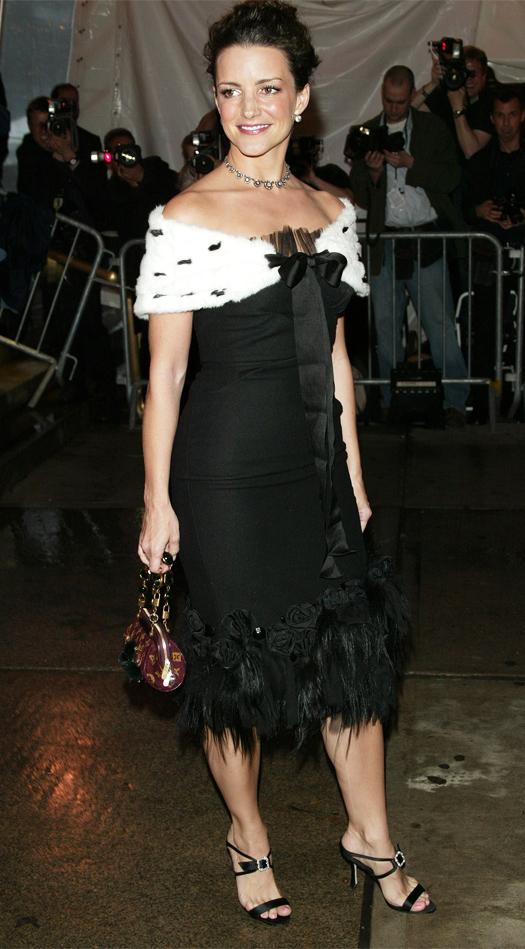 Eva Mendes in 2004.
Green writing and Eve Mendes is missing from her strangely chosen fur - where the "chosen" clearly matters - "pick up that bad lay».