Yesterday in New York, happening kind of madness, and blame Ball Costume Institute, which is held every year in the fashion capital of the world. Fashion critics quite deservedly called the event "fashionable" Oscar "" and "night of nights" because of the number of smart and incredibly expensive dresses in the most stylish and beautiful celebrities planet simply mind-blowing. Met Ball 2012, which is traditionally held in New York in 1948, it was dedicated to the opening of the exhibition at the Metropolitan Museum, which is dedicated to two great women designers - now deceased Elsa Schiaparelli and Miuccia Prada Welcome. Naturally, their fashion creations were in special honor at yesterday's event.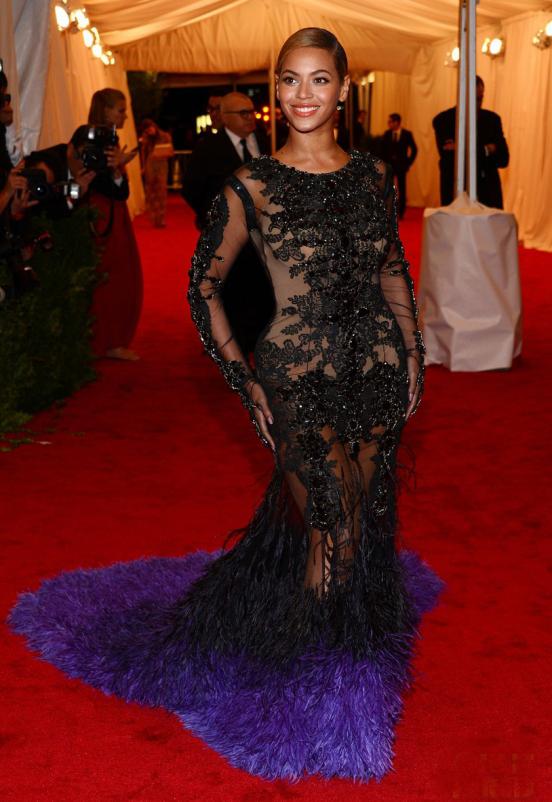 Beyonce knows how to surprise, and she does it! Despite the fact that we have already seen a similar outfit to the BBC (Met Ball at the event last year), this dress looks very impressive. Creation Givenchy covers both the right places, and reveals what is shown, and the set decoration of feathers, lace and crystals does not seem excessive. On the other woman this dress would look too provocative and even vulgar, but not on Beyonce.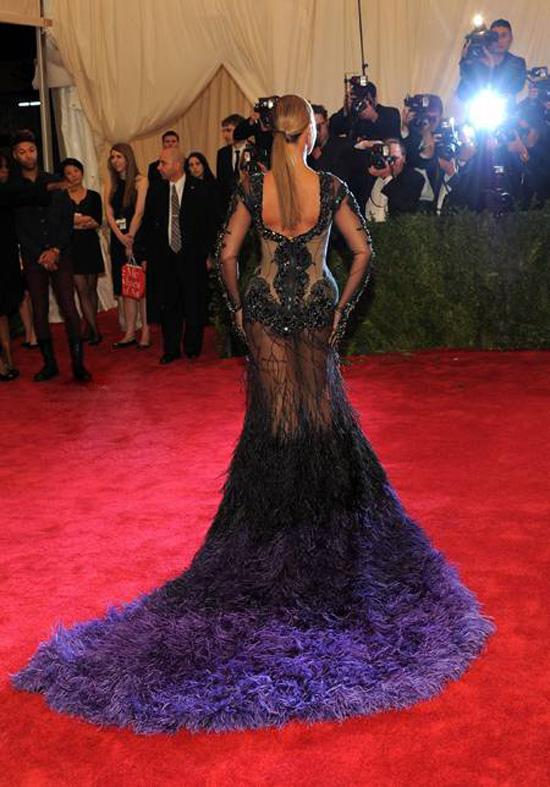 Amber Heard at Zac Posen. Dress perfectly underlined all delicious twists actress and original color really suits her. The only thing that confuses me is strange to the pope Amber tail - they could have done without it, but in all likelihood, it was he who was to be the highlight of the way.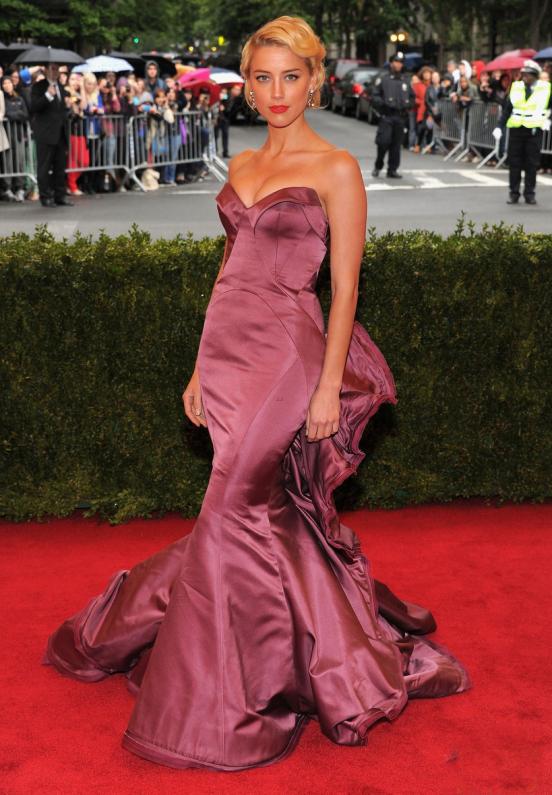 Amber author dresses, designer Zac Posen.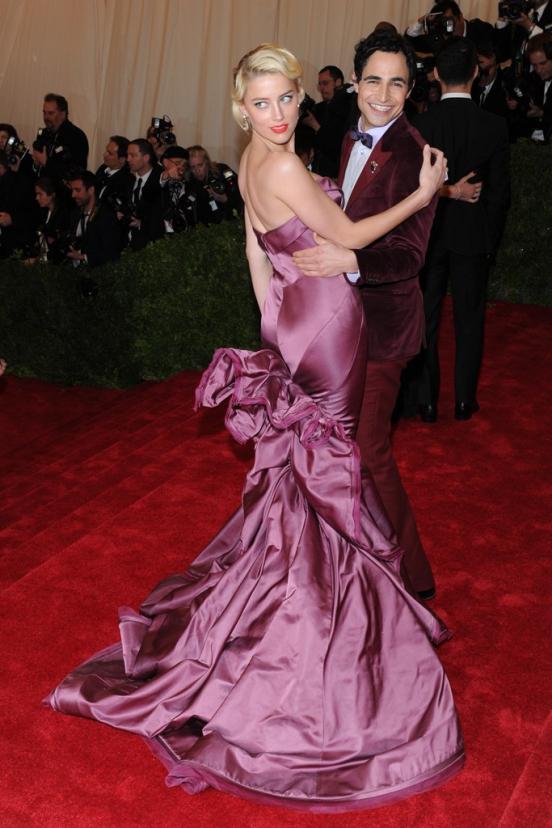 Amy Adams in flowing dresses from Giambattista Valli in the style of old Hollywood. Plus shining curls over one shoulder - to complete the image.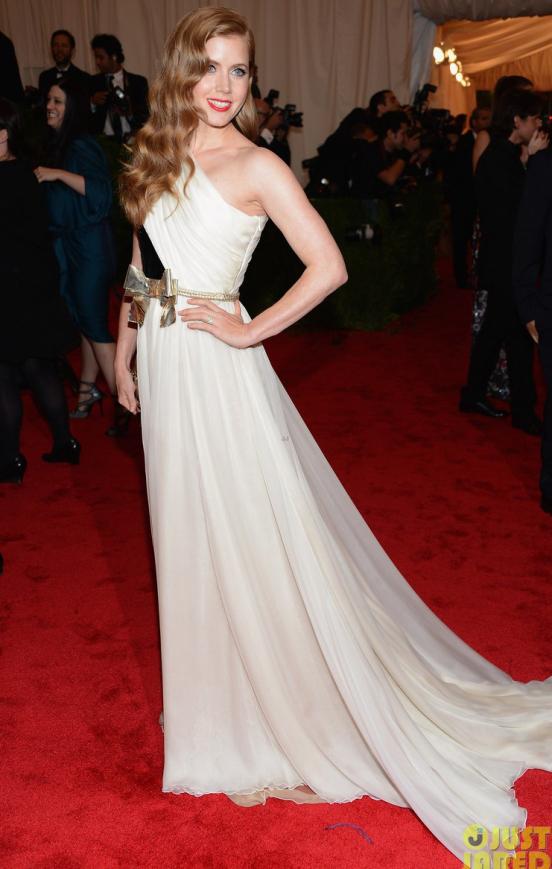 Finally, Nina Dobrev changed his favorite simple dress, and we see in it a truly luxurious suite from Donna Karan, worthy of all praise. Bravo!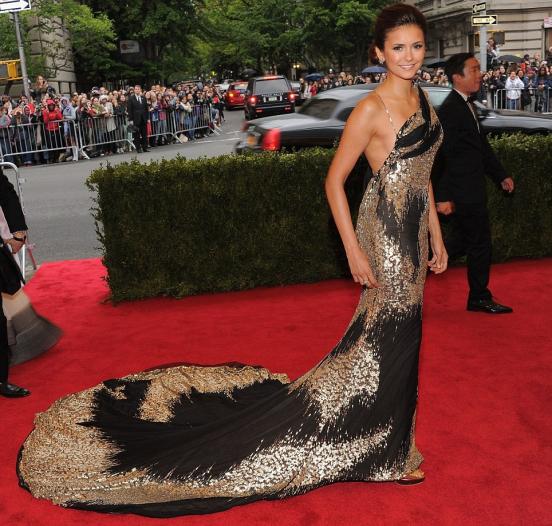 Actress Abbie Cornish, which is not so often seen at social events, appeared at Ball dress in Dior. I'm not a big fan of black and brown combination - in my opinion, it looks too hard and a frown.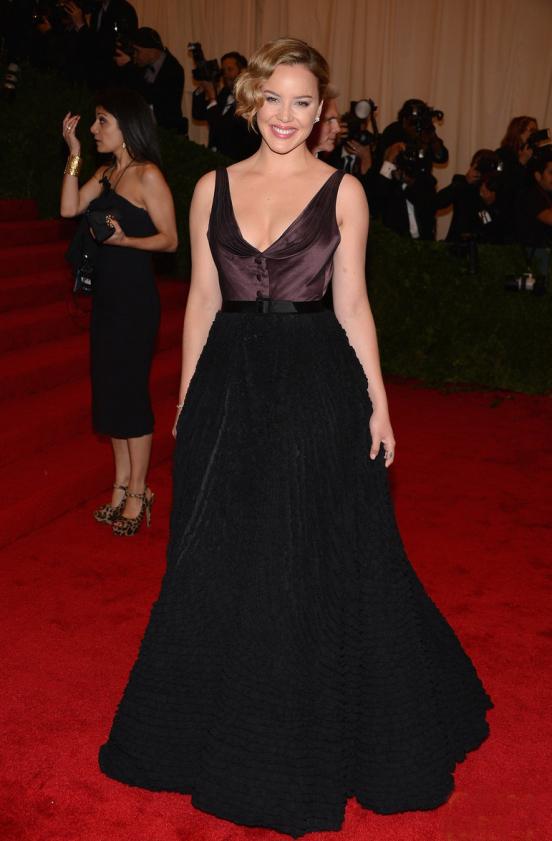 Very delicate and feminine dress shimmering white color shown on the red carpet Ashley Greene. Donna Karan dress sitting on it like a glove and string beads give the image of sophistication. Everything would have been perfect if far from ideal hairstyle - hair-icicles are unlikely to ever become the fashion trend.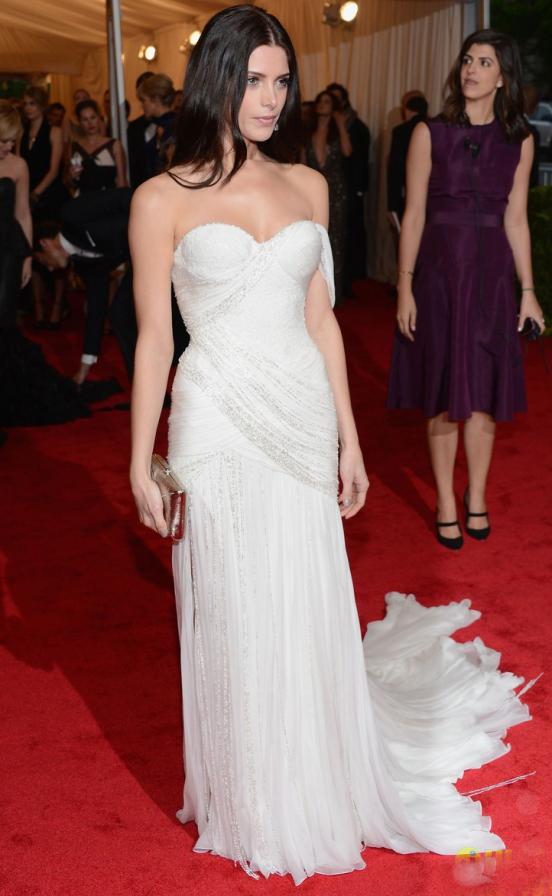 Finally, a decent outfit for Cameron Diaz. After a lot of nondescript black dresses and failed pilings, Cam still looks stunning. Stunning gold dress on the floor focuses on the beautiful back and styling, though very simple, looks great. And hair color is very good.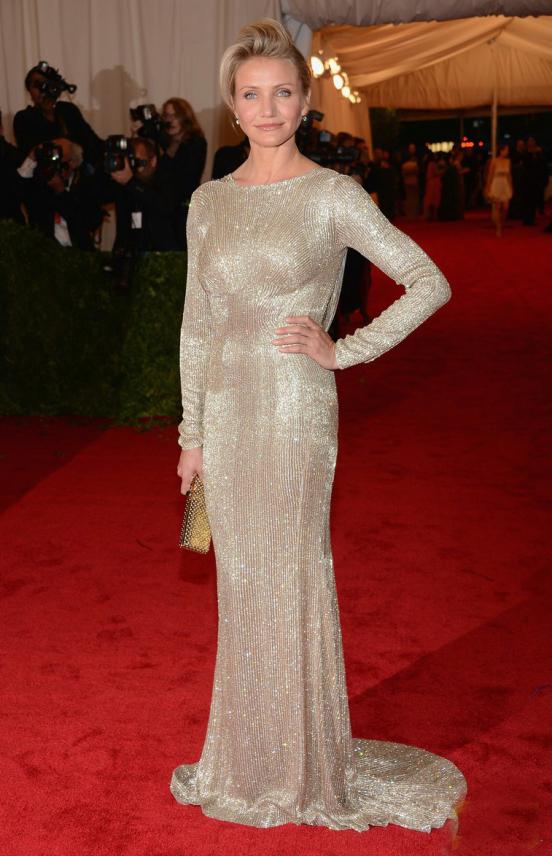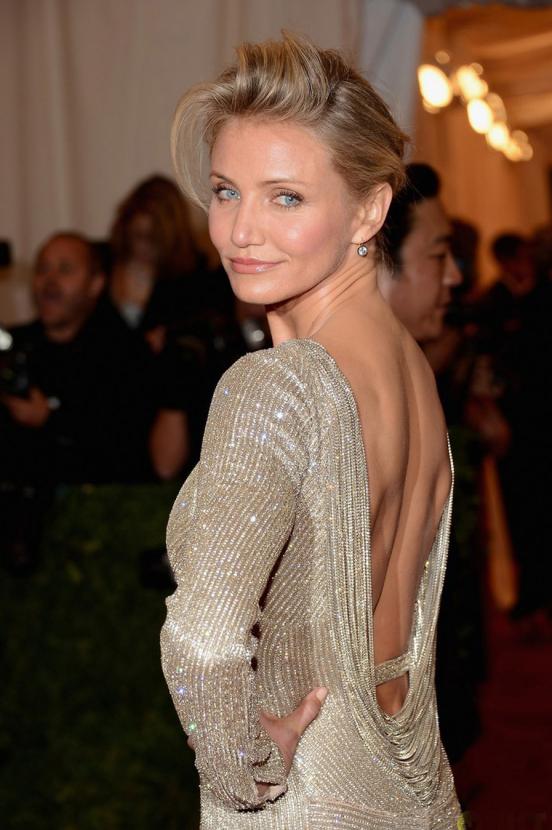 Dress by Ralph Lauren would have looked quite different, not to pick him Camilla Belle gothic dark cherry lipstick. The experiment was a success!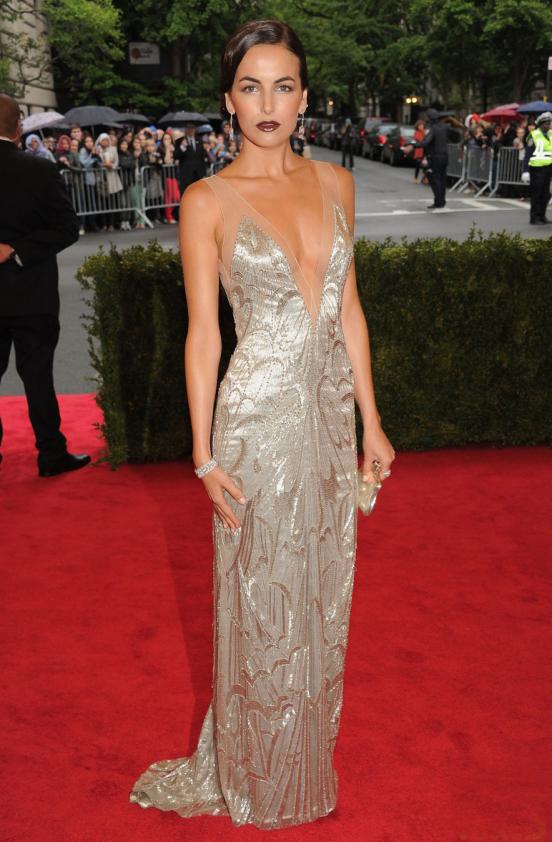 If I remember correctly, the first time we see Carrie Mulligan in similar attire. Silhouette has remained the same (the actress loves the skirt A-shaped silhouette just below the knee), but metallic finish Prada dress style Carrie gave a new meaning. I welcome the bold choice of the actress, though he did not particularly fit in with her intelligently. And suggestive of Joan of Arc of the future.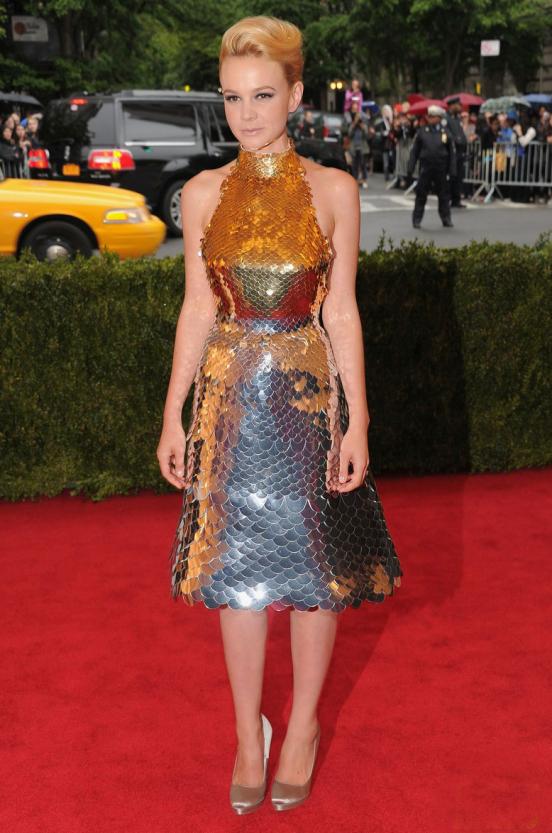 I do not know about you, but to me this dress Cate Blanchett recalled "black swan" from the same movie. The only pity is that the theme of feathered ends somewhere at knee level and concludes the hostile hairy skirt. With all due respect to the outrageous creations of fashion house Alexander McQueen, the hair looks disgusting. Although perhaps it is this effect and they sought.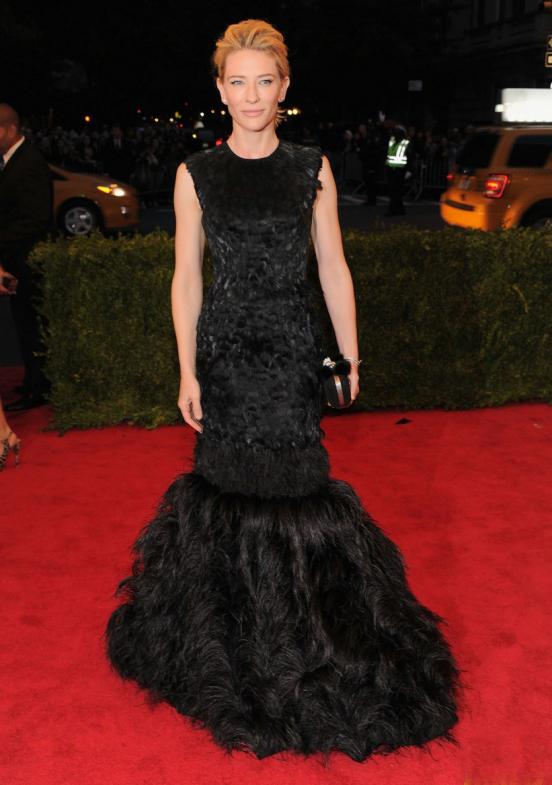 Chloe Sevigny. Do not know what to say, but no, no, no!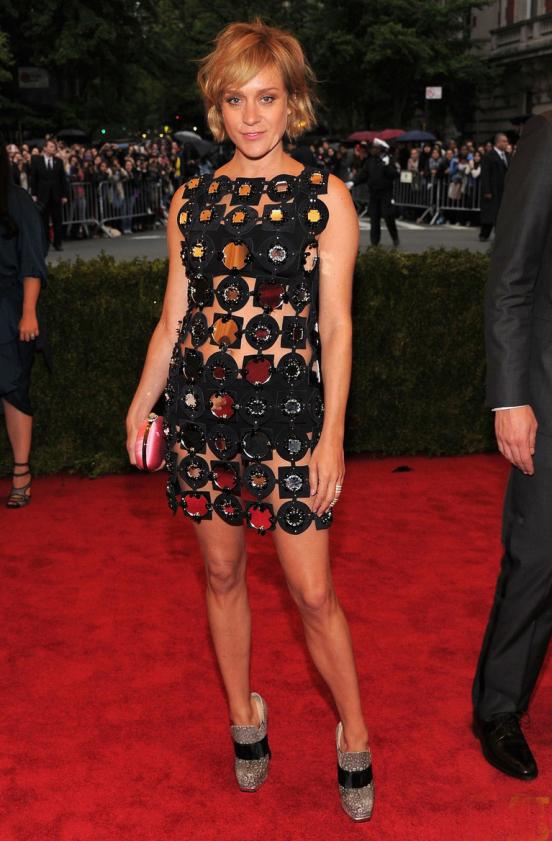 Claire Danes each time disappoints me more and more. At this time, I like her hair (as opposed to the one with which she came to the White House Correspondents' Dinner in 2012), but the dress, even though it looks very noble, sitting on a bad actress.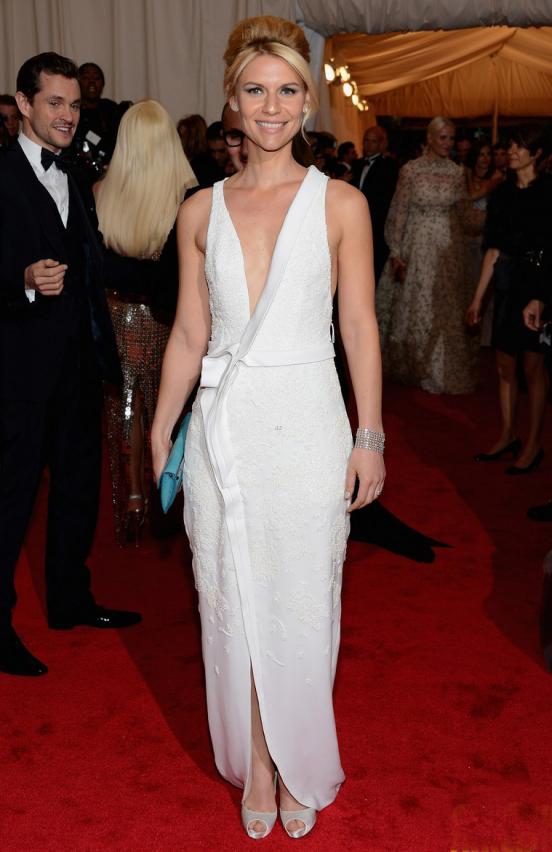 The dress is very beautiful green by Carolina Herrera chose Diana Agron. Whether her outfit a different hue, the image would not have been so successful.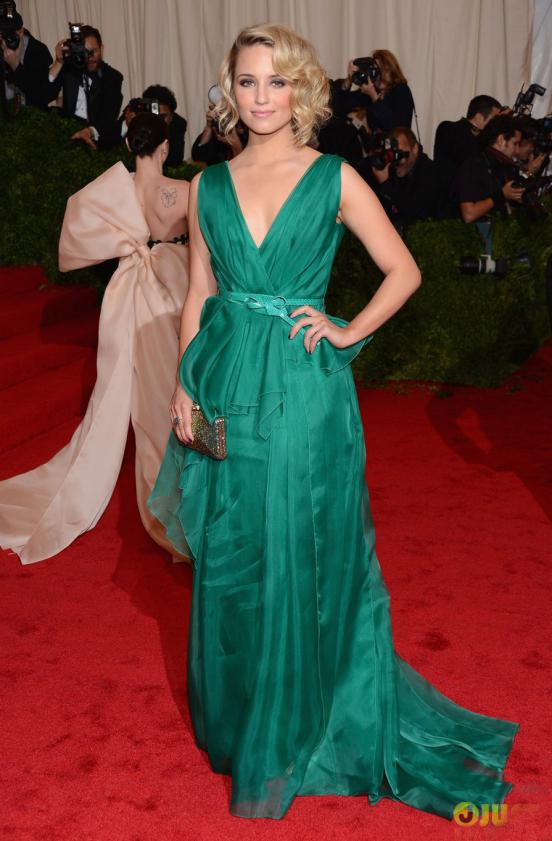 The last release of the (again, White House Correspondents' Dinner in 2012) Elizabeth Banks became one of the best ever career as an actress, but this time it turned out much worse. Liz spit on minimalist cut and pure color, so she go dressed up and that's it. Know komments.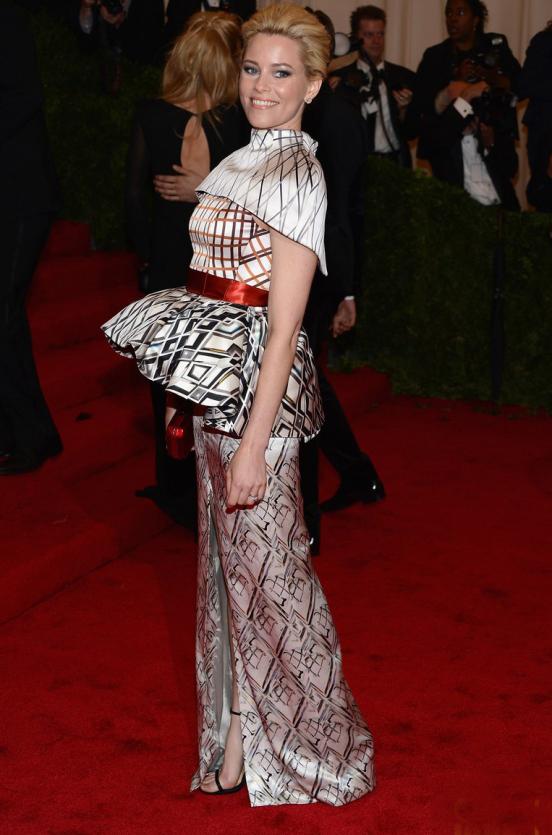 And here is the above-mentioned pure color and fairly simple silhouette, only Emily Blunt. Very nice and gentle.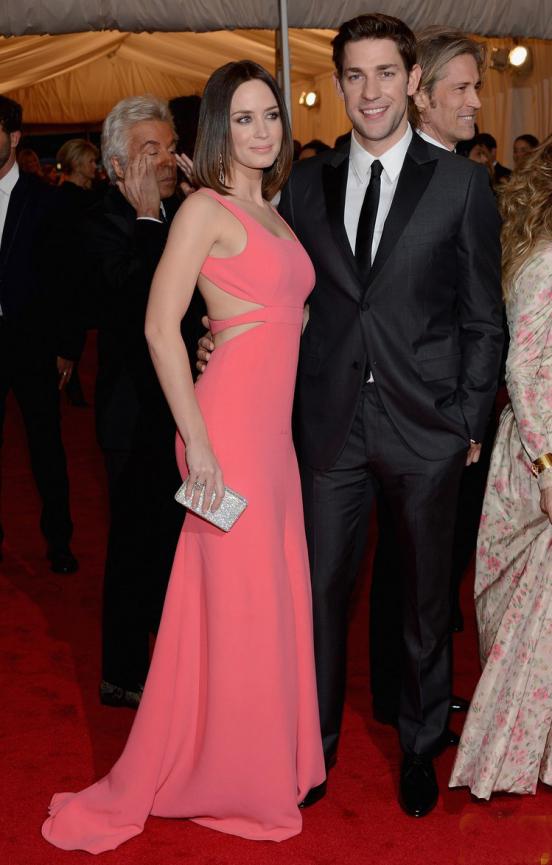 I'm partial to mustard color, but it is hardly interesting shade will save the entire image, if the dress sits badly. The case of Emma Roberts.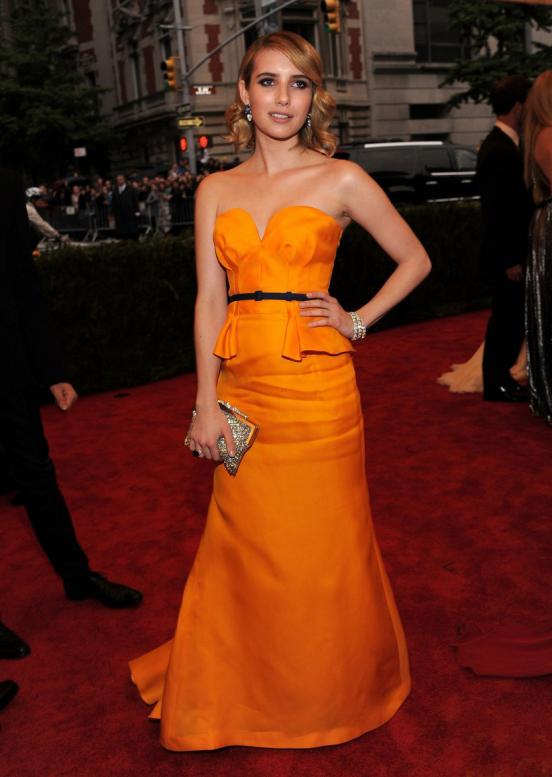 As I said, many of the celebrities of the evening gave preference to a fashionable house Prada, as a symbol of impeccable style and luxury, and Eva Mendes was no exception. The actress appeared on the red carpet in a fiery dress, decorated Basques and playful plastic flowers on the bodice, which so loves to decorate their creations Miuccia Prada.
Fashion critics unanimously called Florence Welch most stylish woman ... And you know what? I agree with them. Let appearance of Florence, and not always the general idea of ​​how you should look on the red carpet, but her own style she's definitely there.
Another very stylish woman - is Ginnifer Goodwin. Since she changed her long hair to short hair, her image has become a very interesting, and it is struggling to not lose face in choosing attire. And that she always turns. Actress in a bright orange dress with a bodice from the original form of Monique Lhuillier.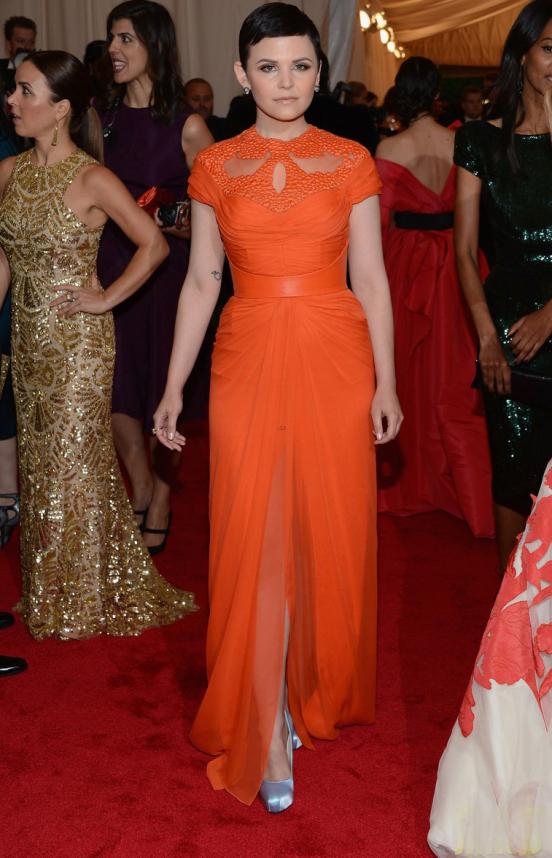 Gwyneth Paltrow transported back 20 years and felt like a schoolgirl at the prom. The only problem is that it looks like the most schoolgirl. Alas, Prada does not always save us from the fashion flops.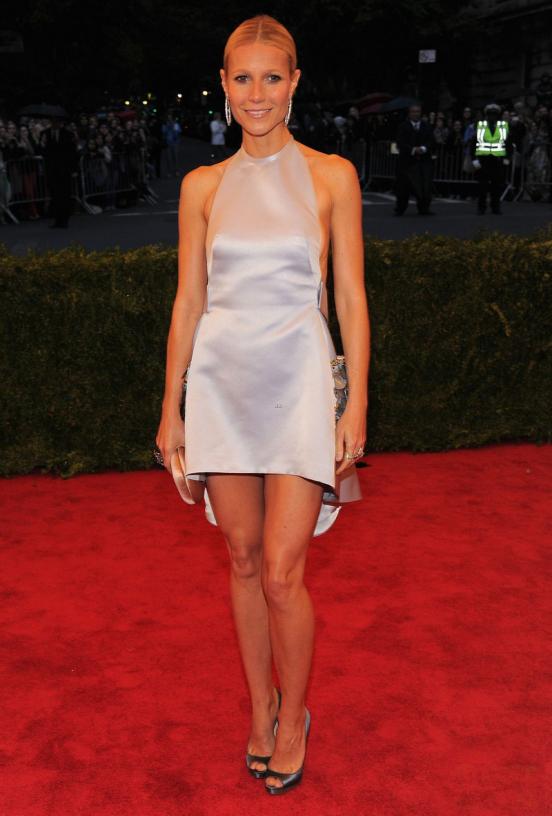 Perhaps we have already seen these dresses on Hilary Swank, but that does not mean that we do not want them to see it again and again. Hillary knows that she has a great figure and strongly emphasizes it. Flowing fabrics and beautiful colors - nice additions.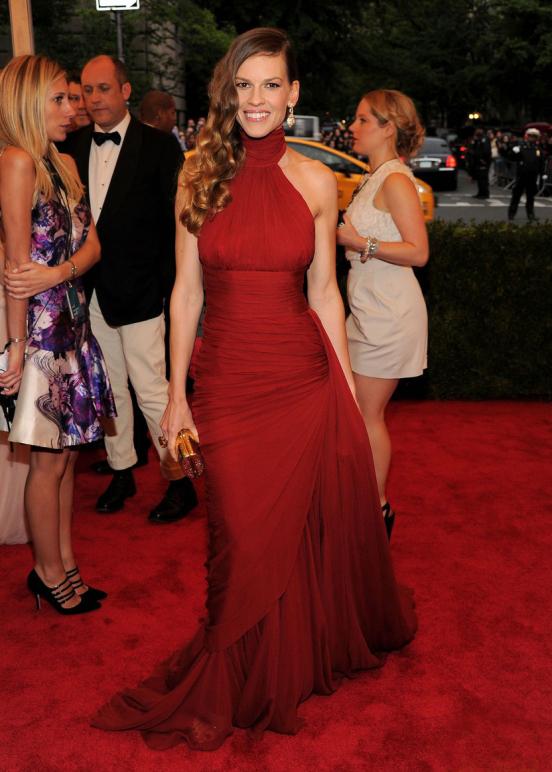 This dress is Christina Ricci can be assessed in two ways. Option One: looks ridiculous - bow twice Christina. Option Two: wow - in a good wonderful dress. I would be inclined to second if the dress is not divided on the bodice and skirt, or looks as if it were torn in half. That's really, really ridiculous.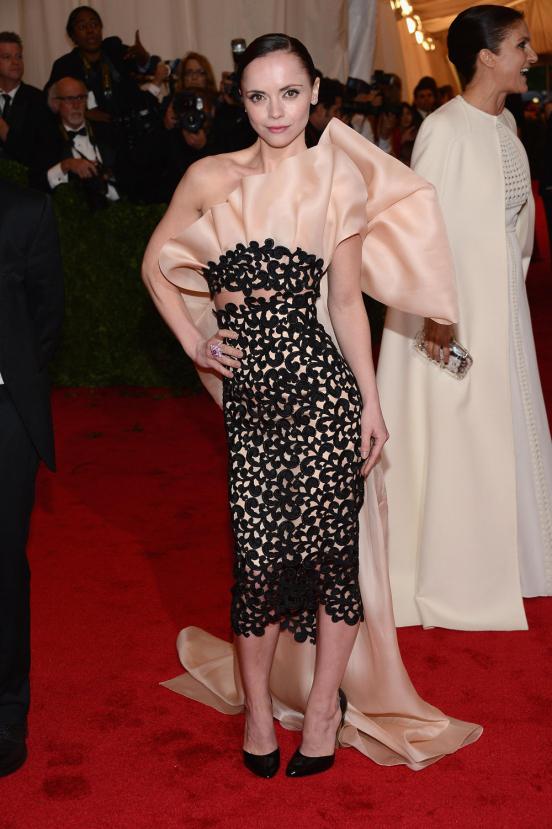 I think no one can deny that at this year's Met Ball 2012 is very much worthy of chic dresses, but they dress in no time eclipsed his output Rihanna in a stunning creation by Tom Ford. Dress sitting in the figure of Pu, like a glove, and aggressive snake theme today is fully consistent with the style of Rihanna. Perhaps the Barbadian diva does not always look good in their everyday clothes, but on the red carpet to her (recently) simply has no equal!