Continuing the story of the incredible connection with animals children want to introduce you to a girl from New Jersey - Amelia. Her mother, a photographer Robin Schwartz (Robin Schwartz) for more than 10 years, takes off his daughter in the company of different animals - from tiny to giant elephant monkeys of the genus tamarins.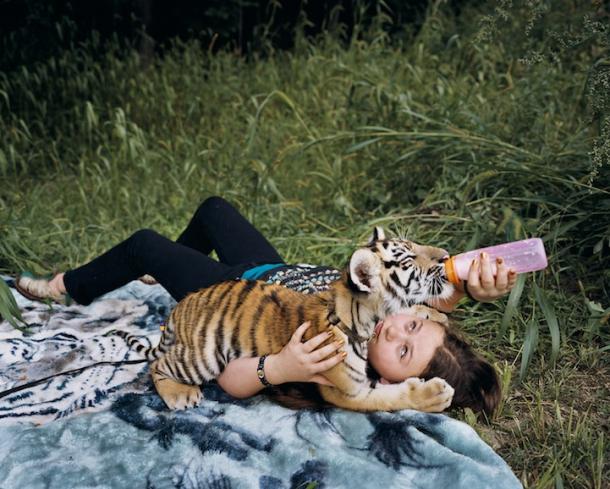 Two series of photographs were named World Amelia and kinship with animals. Nature photographer his work is trying to convey the relationship between their baby girl and animals that can not make words.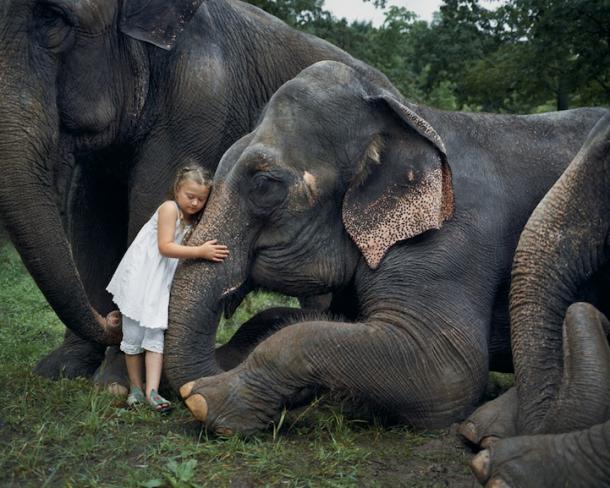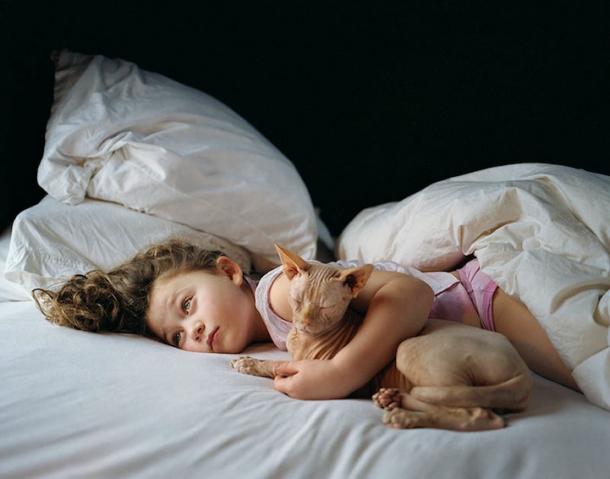 By the nature of its activities, Robin had to travel to places of natural habitats of animals even when he was already in position. So Amelia acquainted with the world of our younger brothers almost from its inception.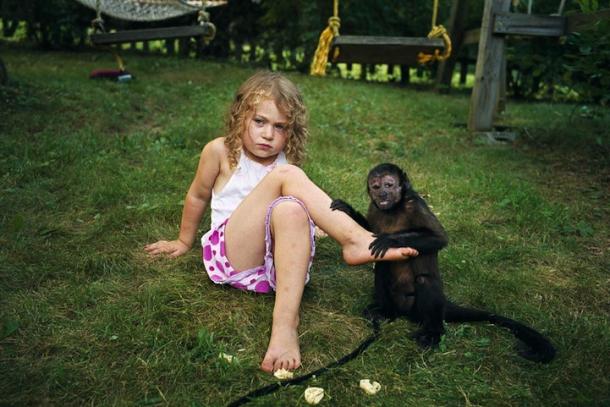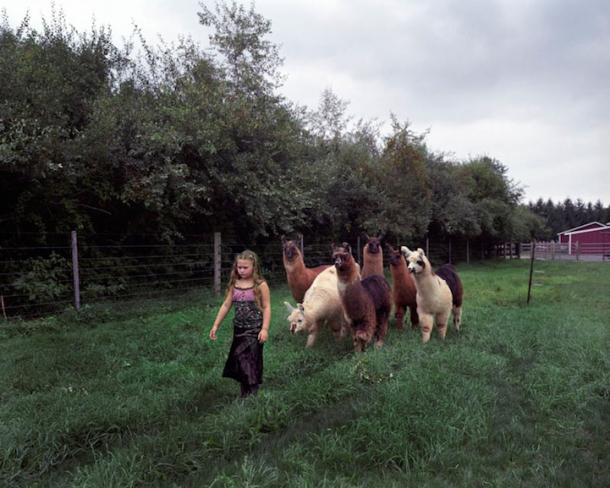 She emphasizes photographer: Amelia is not afraid of animals, for it is her brothers and sisters. She is comfortable with them. It is a pity that many children and adults are afraid of animals.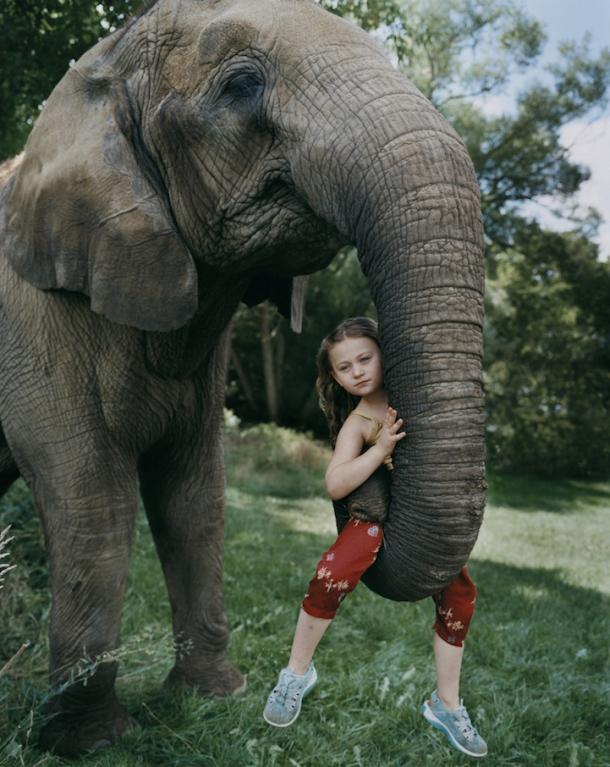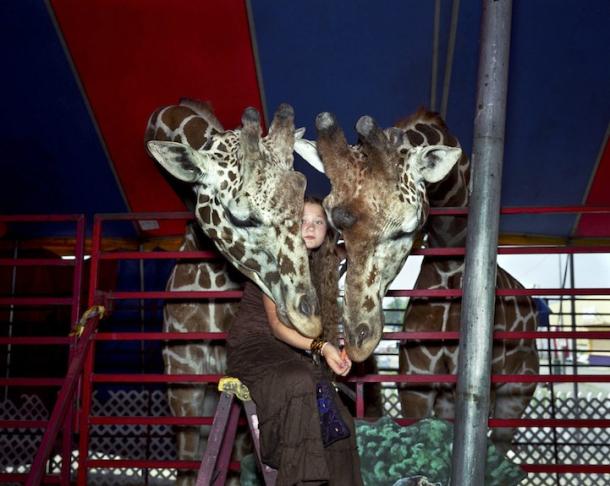 Many criticize this carefree attitude of the parents to the animals. After all, animals can injure the child. Especially shocking photos with a tiger, serval, marten. But Robin says that people are showing a lot more violence and can be more dangerous than animals. Indeed, one has only to remember a girl named Tippi of Africa, which as well as Amelia since childhood communicate with wild animals of the African savannah. Photography is really amazing. A sincere, tender touches and mutual friendship.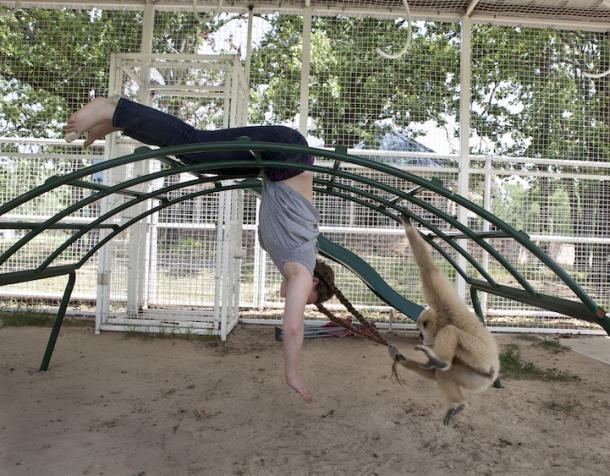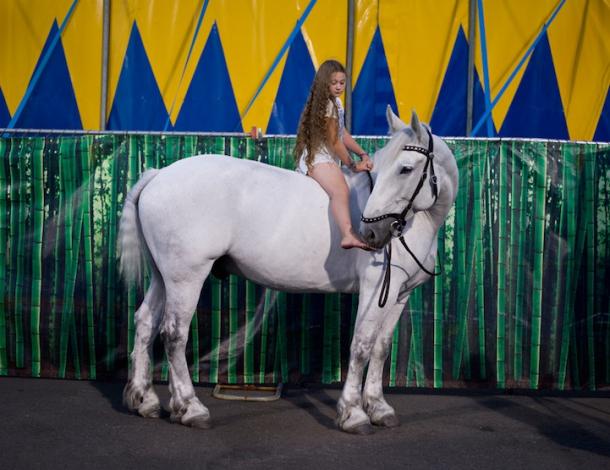 The exhibition Photography Now 2013 (Photo Now) Robin Schwartz exhibits his work at the Center for Photography at Woodstock, New York, which runs until 16 June 2013.