The annual charity ball and auction of amfAR - another event in the Cannes Film Festival, which is a shame to miss. Champagne flows like water, the famous ladies show the best couture gowns and organizers fleecing unfortunate Selebi to the skin. But all these financial sacrifices go to good causes, namely in favor of research on AIDS. Among the auction items, which were presented this year, met vintage watches Cartier (they were complete with a massage by Heidi Klum), sold for 50 million euros, a collection of Moet in 1911 for 150 thousand, the ability to withdraw from most Lagerfeld, rare photos Marilyn Monroe and more.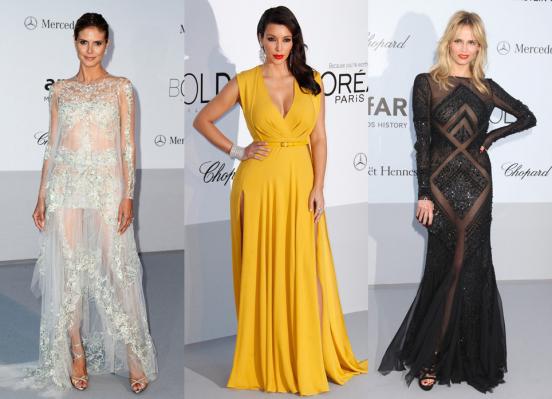 Nina Dobrev continues to conquer the red carpet for its miraculously, one of which is designed dress Elie Saab. I, as always, crazy rich blue-purple, and I really like the style - open arms always look sexy. A cut from the thigh has become a major fashion trend this year in Cannes.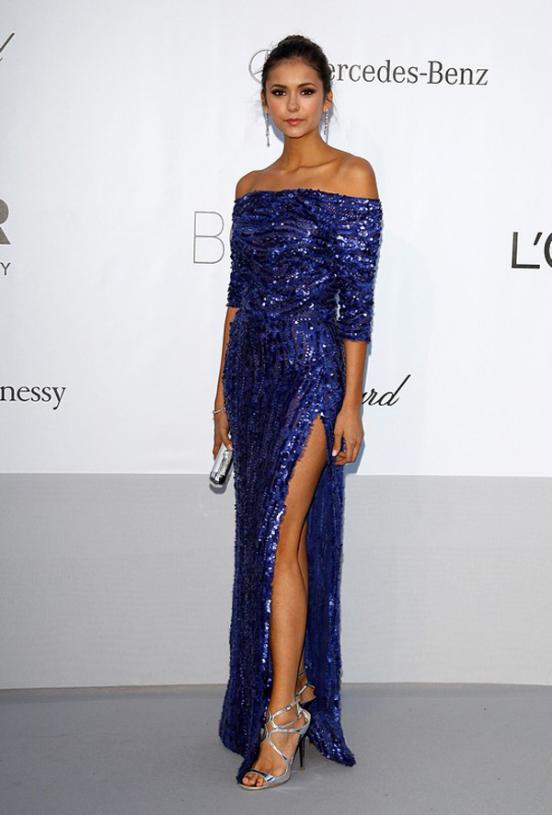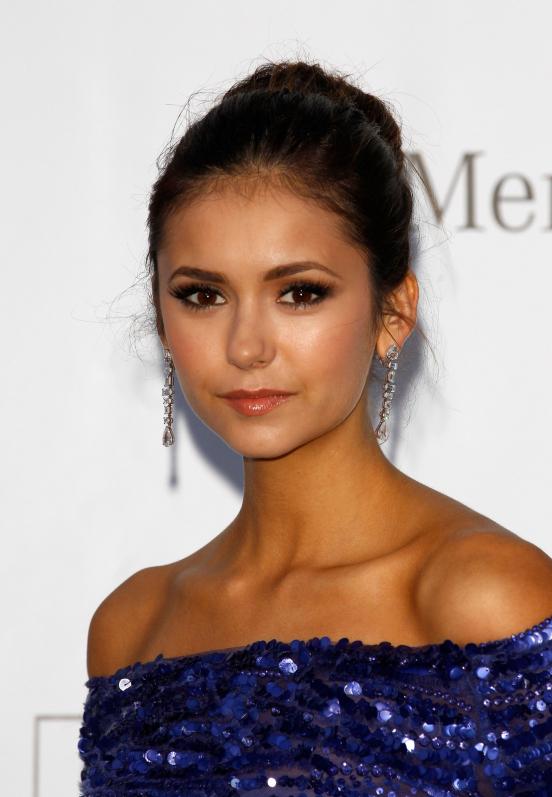 Isabeli Fontana Versace. It is strange that such a popular street fashion mint color we so often see on the red carpet, but I like it very much - very refreshing and looks over-year. As to the dress, I like the style and decoration in the form of thorns on it, but it seems to me that with her hair image would look more sexy.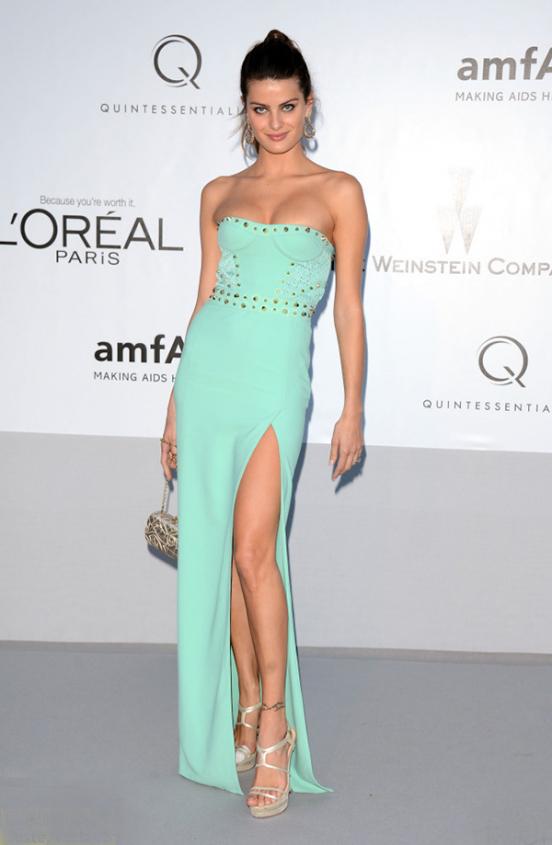 Pay attention to the earrings - are ideally suited to the dress with spikes.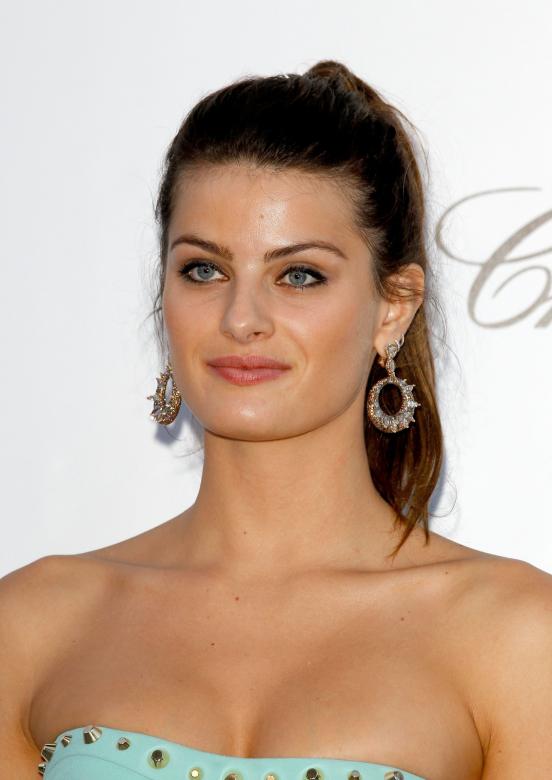 Sultry Italian Bianca Balti chose to amfAR, of course, Dolce & Gabbana. The dress just fine, in fact it is an original - not often seen evening gown of lace smoky gray. The only "but" - a decoration. I do not particularly like the combination of a large necklace with big earrings, so would choose something one.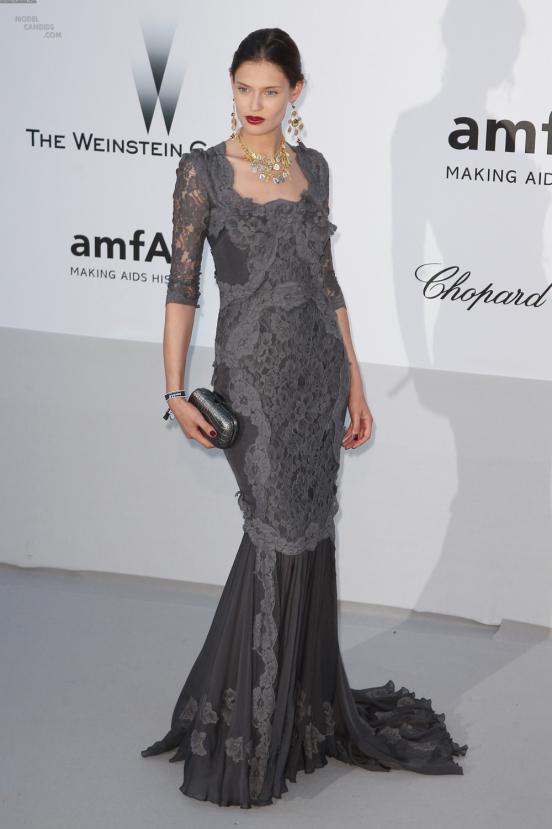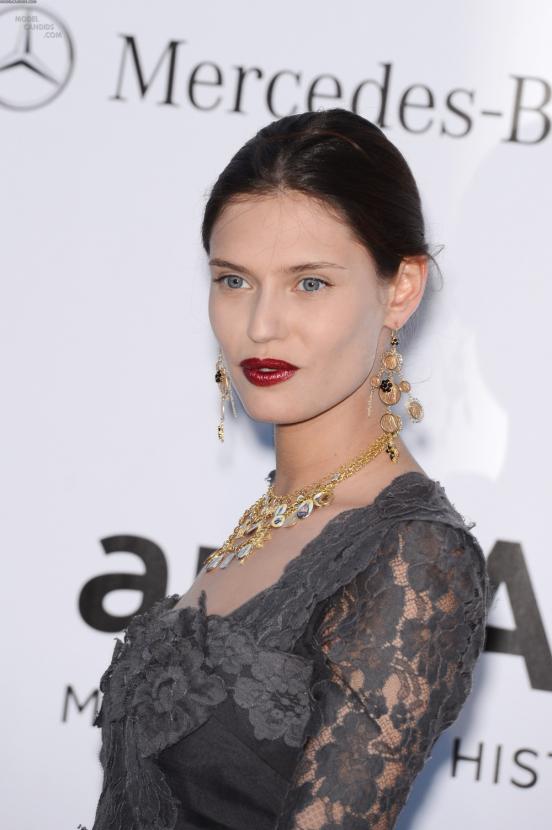 Selecting Rose McGowan was obvious - she chooses something very sexy, and this was something pink dress Atelier Versace. Beautiful dress, chiffon layered trail looks fantastic and magical, but I'm still haunted by what she did to my face. Former beauty you will not return.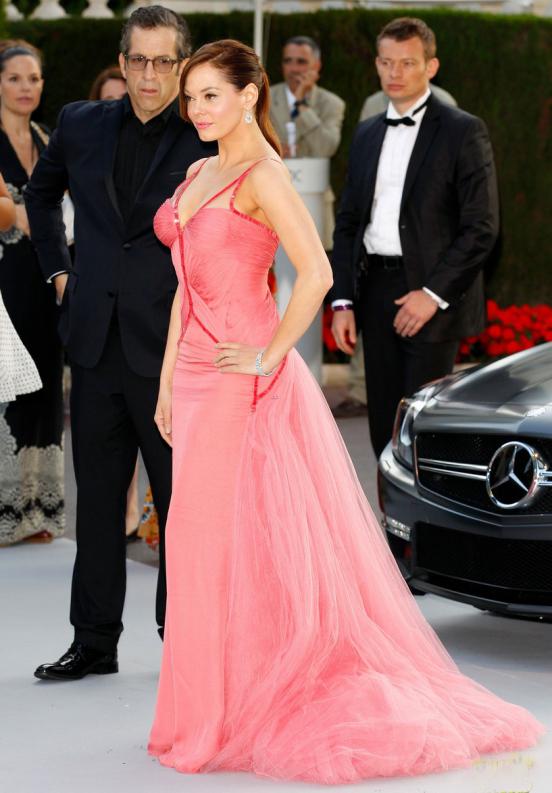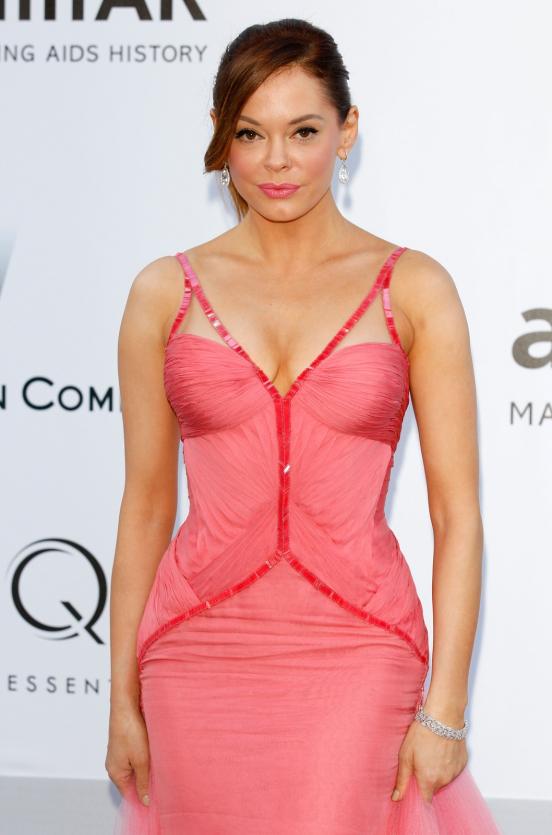 Paris Hilton in a white dress with a seductive slozhnosochinennogo openings on the sides. You know, lately I more and more like the outfits Paris, progress in the face. This dress looks very interesting, it has everything, but at the same time, there is nothing superfluous. Only here with the decorations was a small incident - on closer examination shows that the necklace is clearly unnecessary.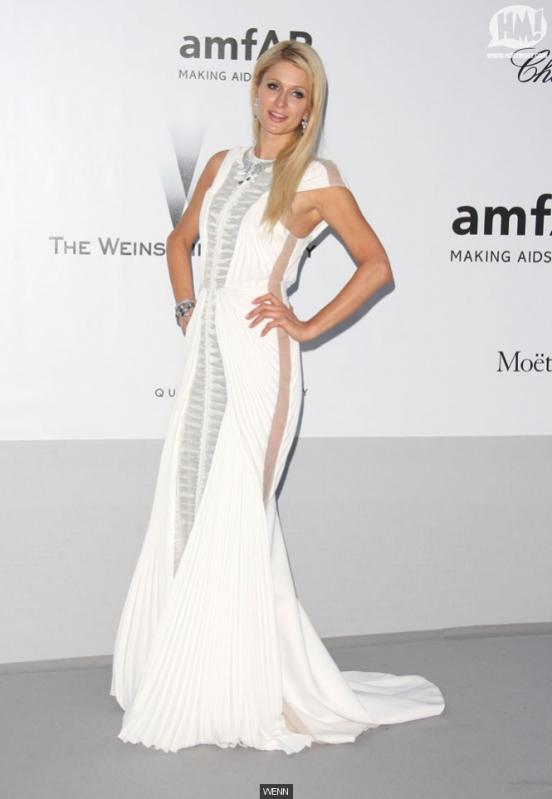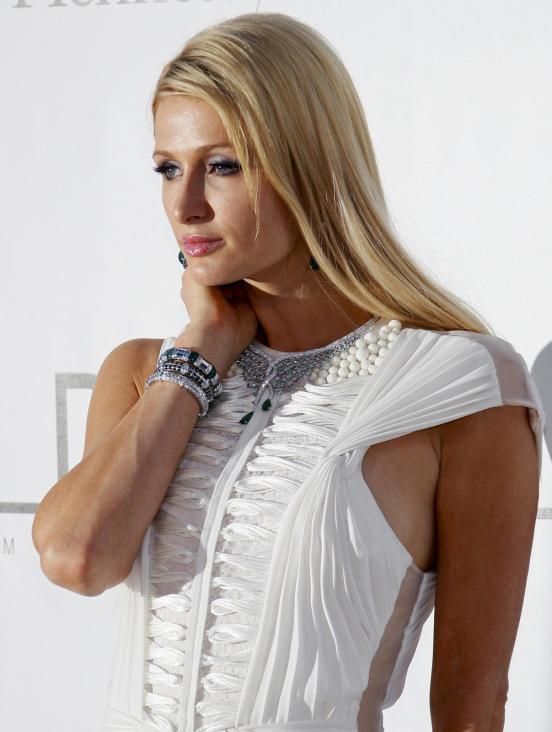 Karolina Kurkova example of an ensemble of Roberto Cavalli, dressed from head to toe in gold. I like a transparent dress opens the most beautiful areas of the body Carolina, but it is still appropriate for the red carpet.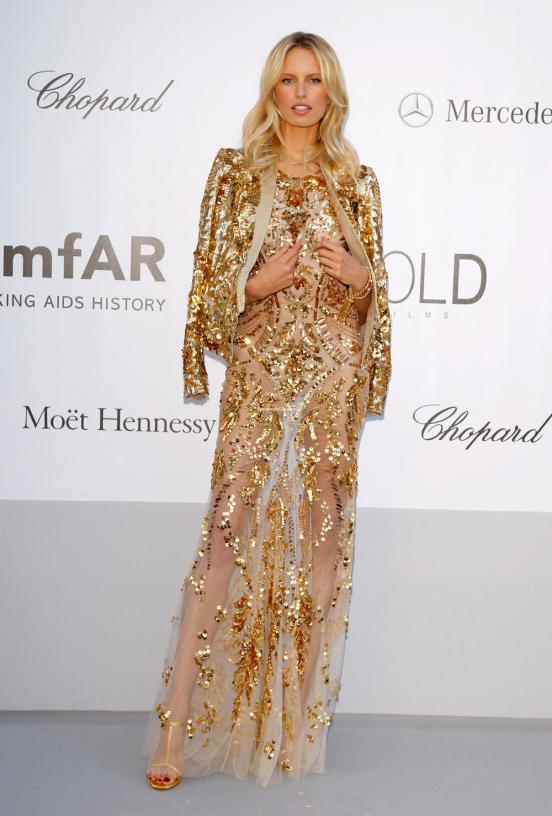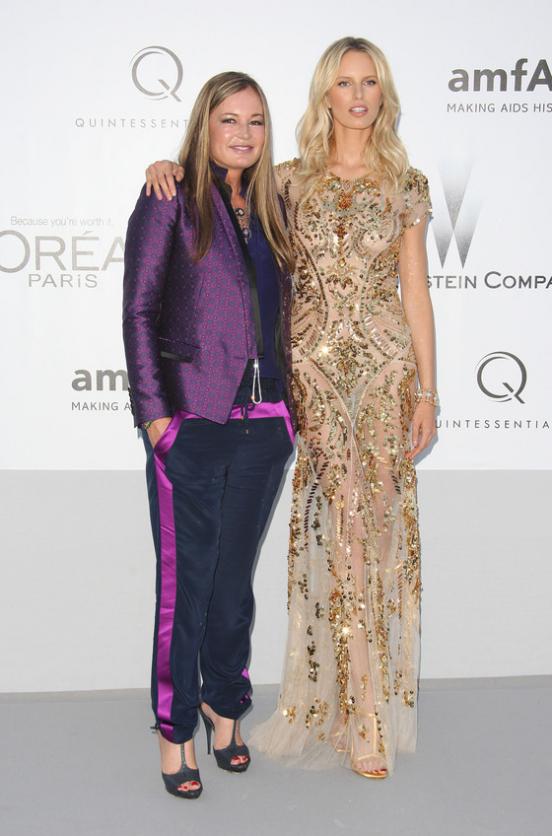 A breath of fresh air brought on the red carpet in the French Bérénice Bejo dress Giambattista Valli Couture. In my opinion, this is the best way of all those actresses that I've ever seen (especially if you remember her fashionable Prada dip in a few days ago). Like the original print and interesting form of the bodice, but the clutch is worthy of special attention in a book by the famous designer Olympia Le-Tan.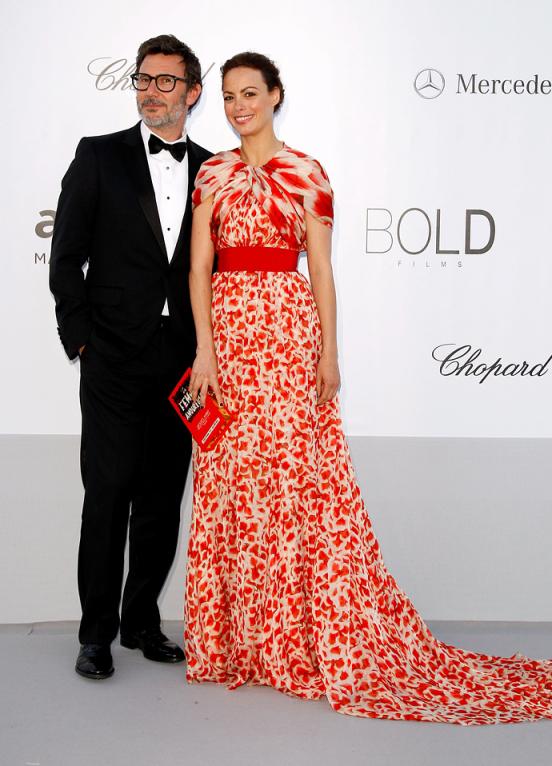 Aishwarya Rai did not invent anything, and came to the amfAR in a traditional sari. I think any comments on this issue is superfluous: a sari and Aishwarya combined perfectly by definition.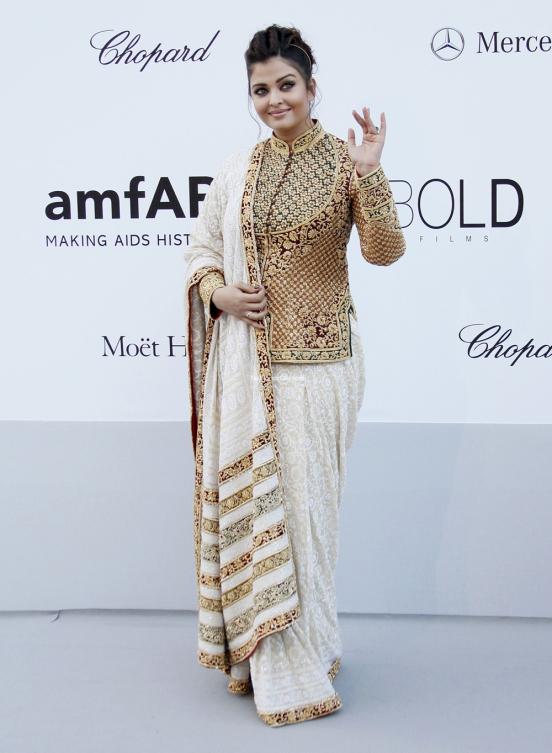 According to the latest outputs Lily Donaldson, she prefers simple dress without too much tinsel and other decorations. Perhaps some of her clothes and lose in spectacular passionate apparels Natasha Poly, but look very dignified. I really like this light dress J. Mendel with a deep neckline and cut from the hip - the perfect summer outfit.
And Heidi Klum bad days. I think anyone, even not particularly fashion-conscious people will see in this disgrace for designers Marchesa. I'm having two associations - unfinished wedding dress altered or nightgown. In any case, this outfit looks unattractive.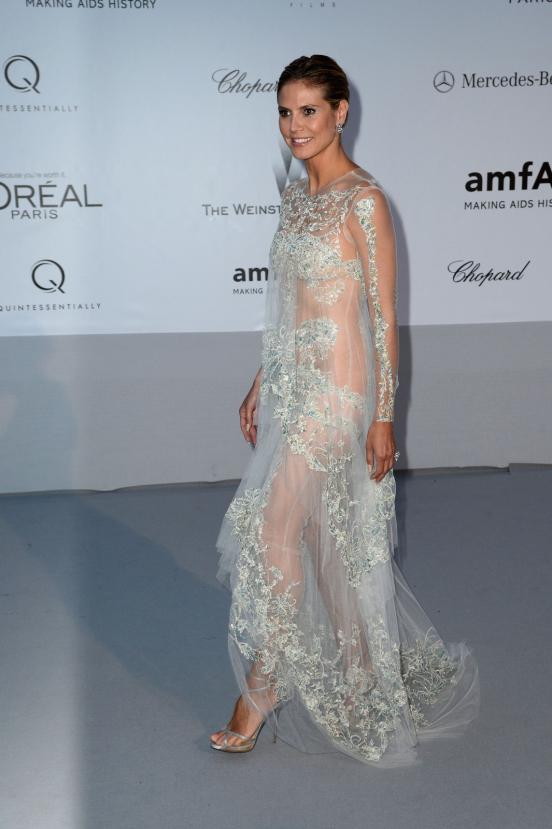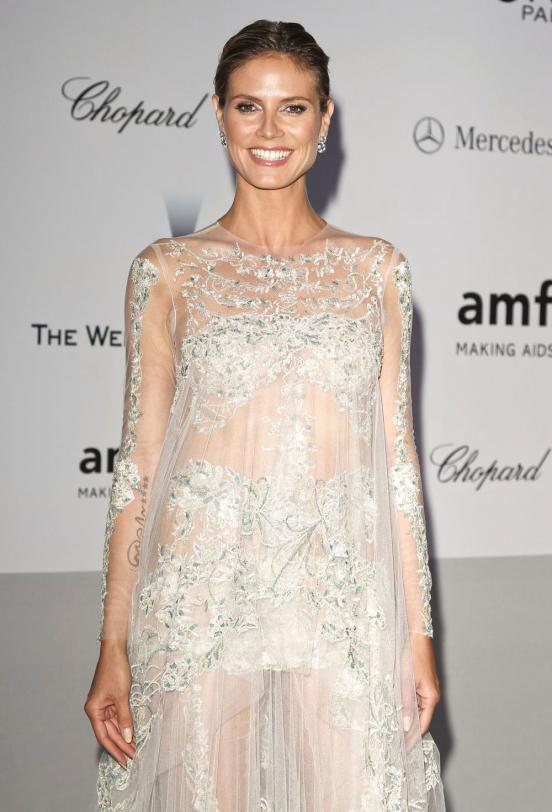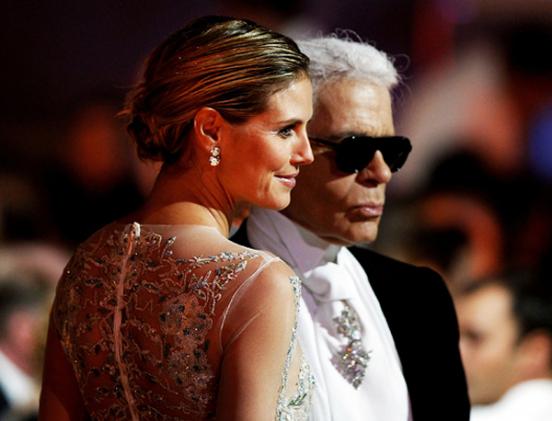 Another dress swimsuit by Roberto Cavalli, this time for Ana Beatriz Barros, but to me it is somehow like. For those who do not know, yesterday I criticized scarlet dress like Natasha Poly for excessive openness, but this dress makes me very different emotions. It does not seem to me very frank, even I do not know why. Maybe it's in the colors - beige and brown colors dress blends with the color of the skin, and the slots on the dress does not stand out so clearly?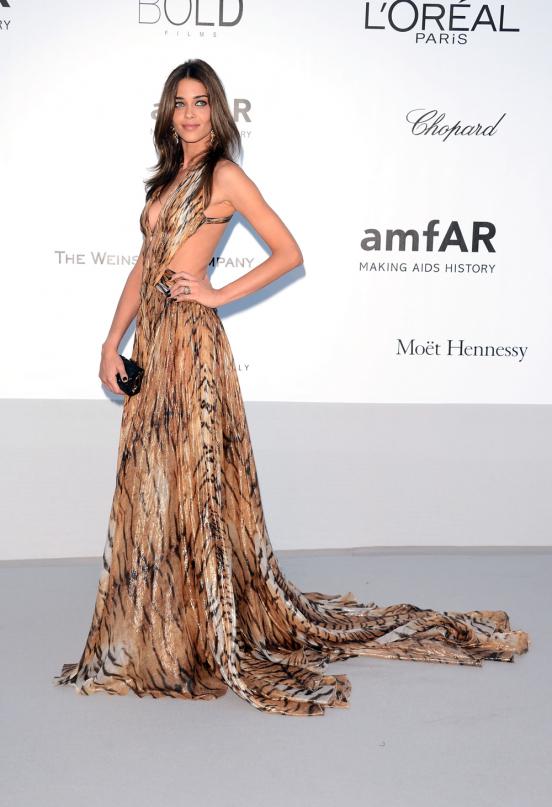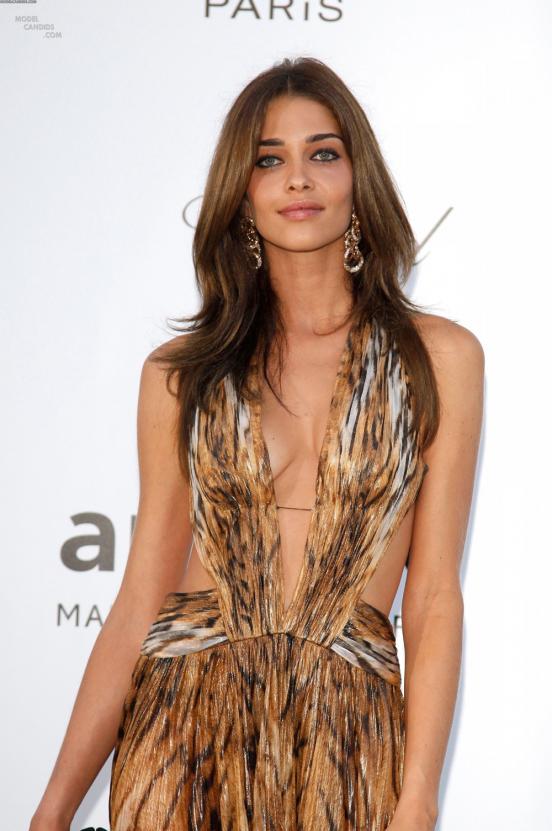 And here is the aforementioned Natasha Poly in Emilio Pucci. Well, our model made the perfect choice, as always teetering on the verge of daring sexuality and inappropriate candor. Should be able to!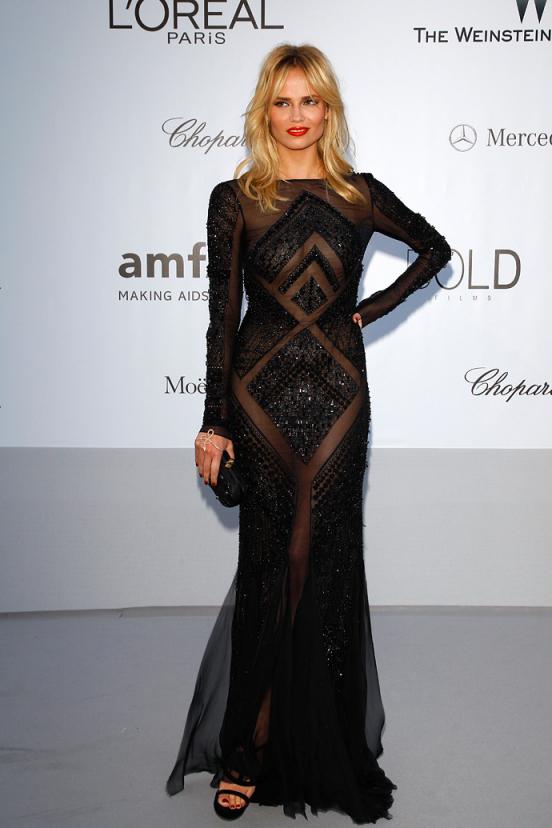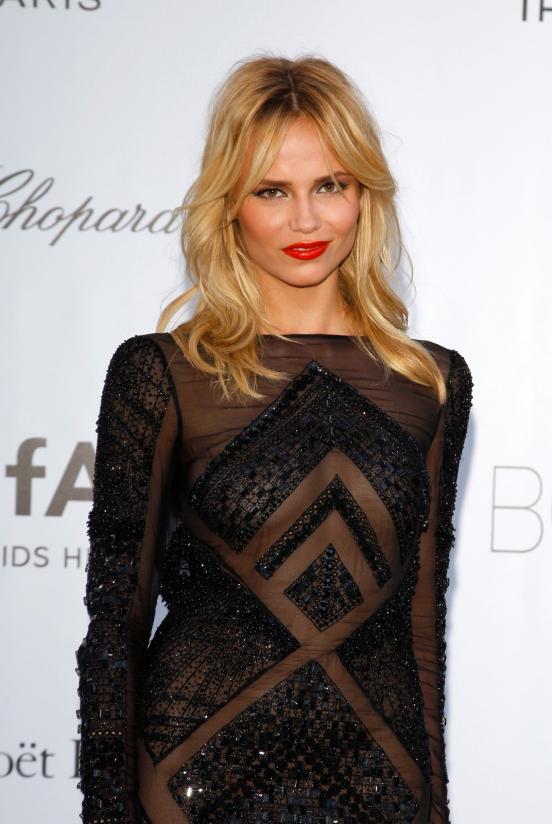 I hardly recognized in this elegant evening dress hand of the creator Roberto Cavalli (usually prefer something hotter), but the dress is its design again put on the red carpet Irina Shayk. Evening dress light pink color with a chiffon skirt and train was complemented by luxurious emerald jewelry. As I have long been convinced - emerald green glow fits everything.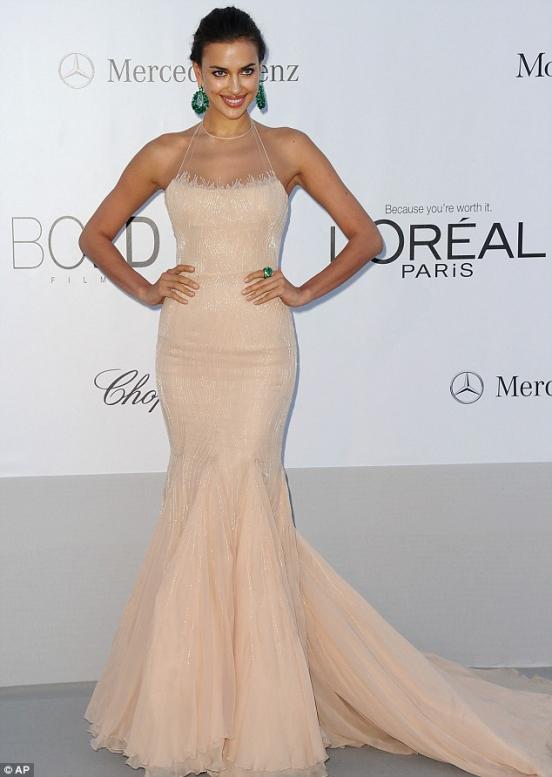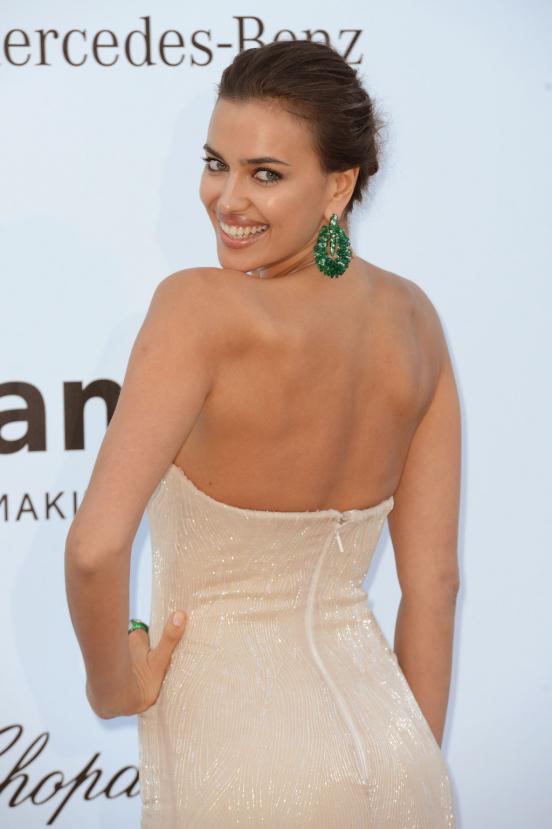 Excellent choice demonstrated at this time all overexposed Kim Kardashian in Elie Saab. Saturated color mustard is very goes brunette Kim, and the style is matched very well. I am glad that this is not one of those dresses that are tightly pull together its impressive size ass.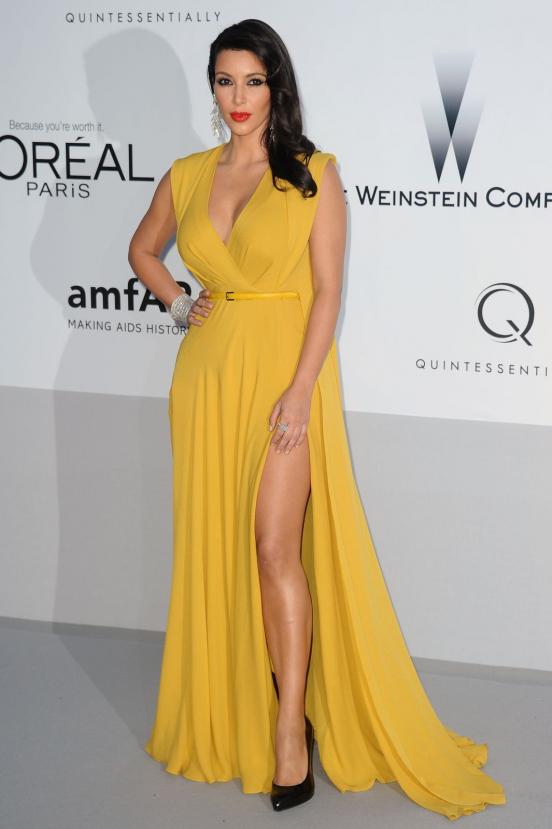 To be continued…