This party waited for since the opening of the 65th Cannes Film Festival! De Grisogono Party, which holds annual President Fawaz Gruosi jewelry house, is one of the most prestigious star partying in Cannes. The party is known for two things - beautiful women and luxury jewelry. And this on the French Riviera during the festival rife.
Irina Shayk as the face of de Grisogono, was a dazzling look ... and she succeeded. She shone in the literal and figurative sense, in a silver dress with gold trim at the neckline. Not to say that it struck my imagination - and we have seen more interesting outfits, but in general, the image of success. And I really, really like sandals.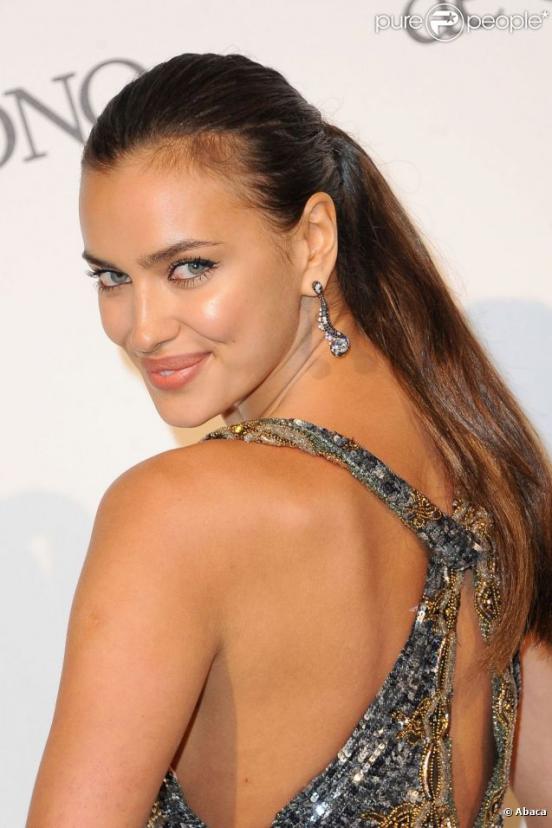 Another model - Bestris Ana Barros (all models of this party is always full - I'm very fond of them Gruosi). The beautiful style of dress - rear view is simply magnificent, but I would have fulfilled outfit more saturated or bright color, but a gray-blue hue is also not trivial and it is ideal earrings Ana.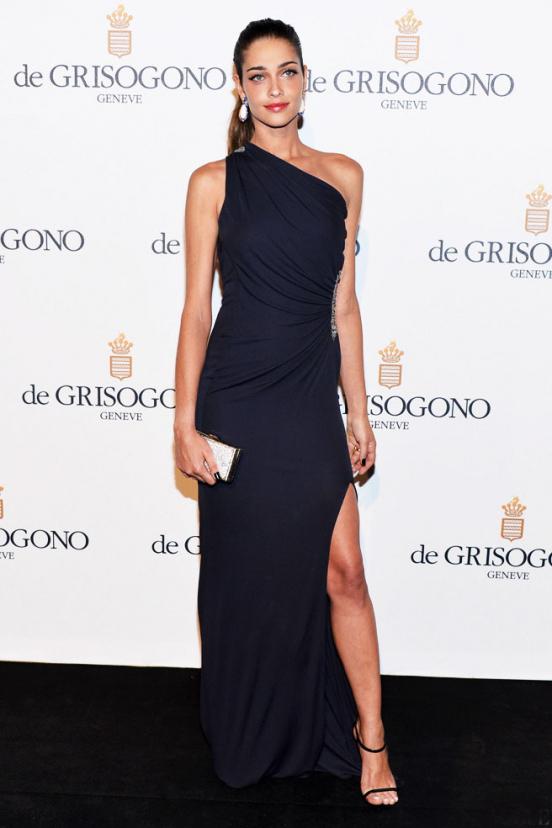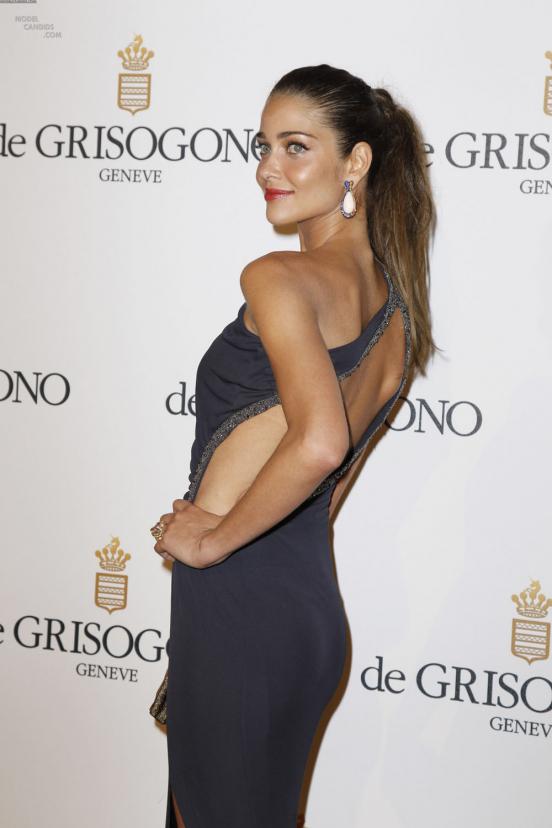 Hilton Sisters just could not miss such an event, because the diamonds - it is their love since childhood. Paris was in a long lace one shoulder with a high slit, and Nikki prefer a little black dress, made of leather, interesting sleeves and a lace inset on the chest. I like the image of Paris - refined and feminine (though the clutch is clearly krupnovat and rude for this dress), and dress Nikia on closer inspection looks sloppy and made even cheaper, but for style leather mini is very interesting.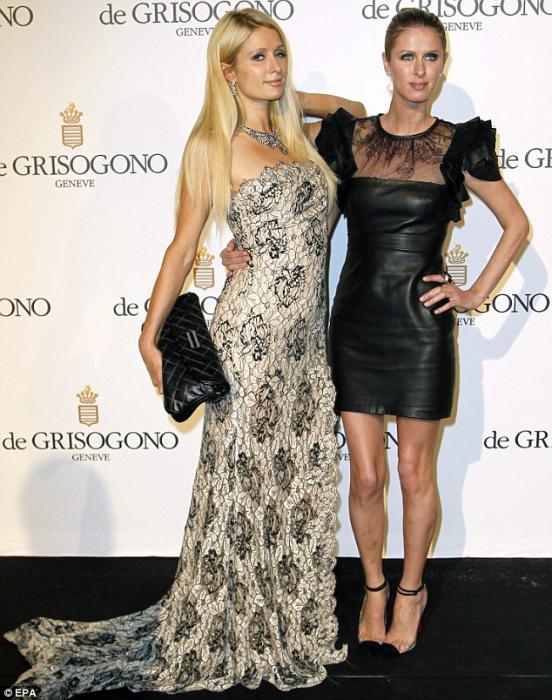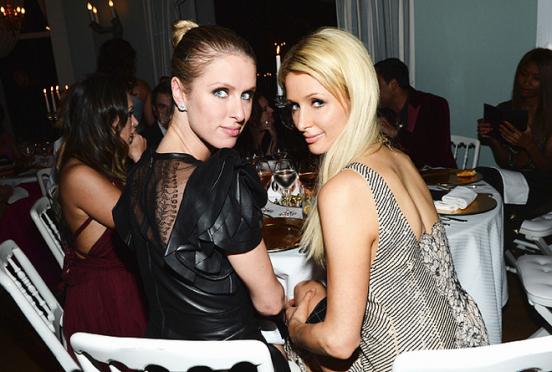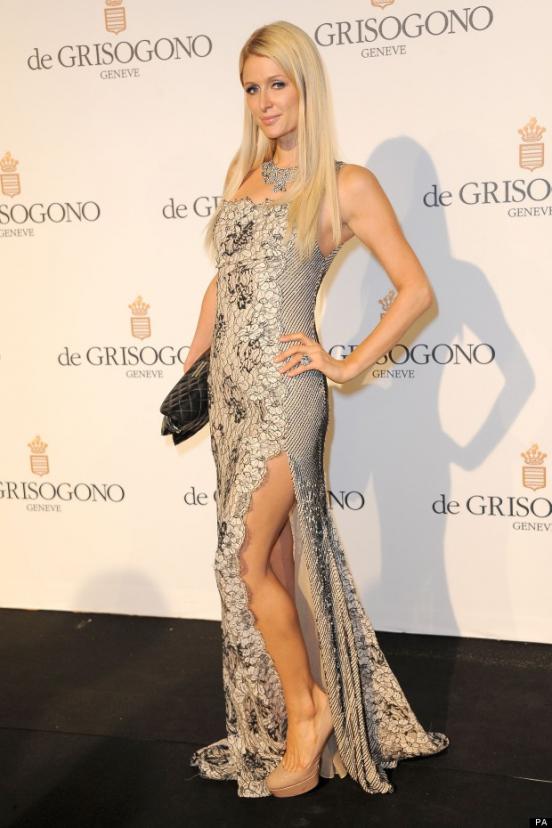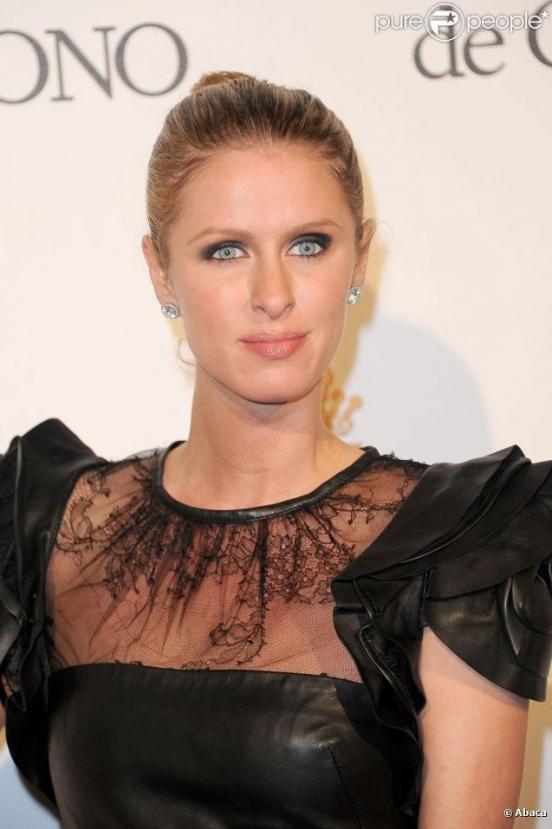 Isabeli Fontana, who will soon become his wife Rohan Marley (son of Bob), chosen for a party black lace dress in mermaid style. I love this dress style, even though they may create difficulties in walking and, in my opinion, Isabelle outfit looks very decent. However, I desperately want to be on her neck was a necklace of black not, and of green or blue stones - in the tone of a clutch or eye color, respectively.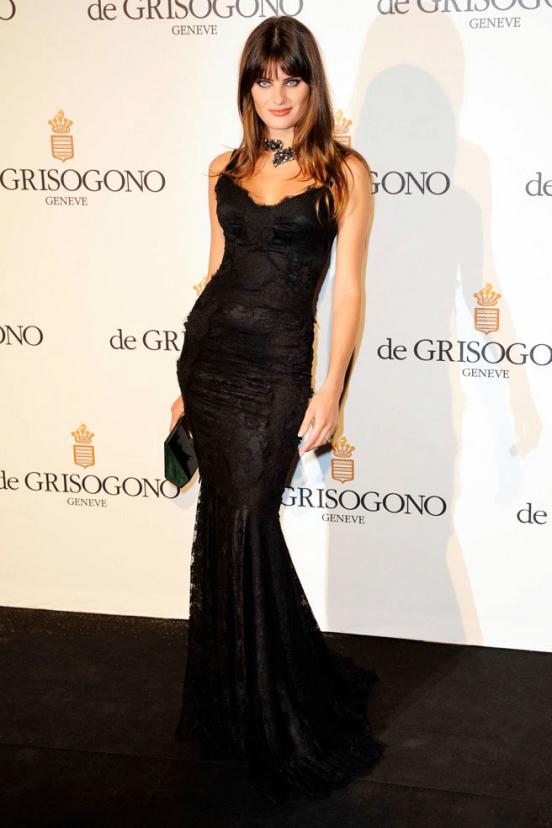 Another model, but this time the former, Ivana Trump. This woman obviously overestimated himself, because otherwise she would not have put on such a dress, which made her a figure of a rectangle. Moreover, it obviously does not pay her for years, and the abundance of color in jewelry, and ornaments look themselves, though expensive, but tasteless.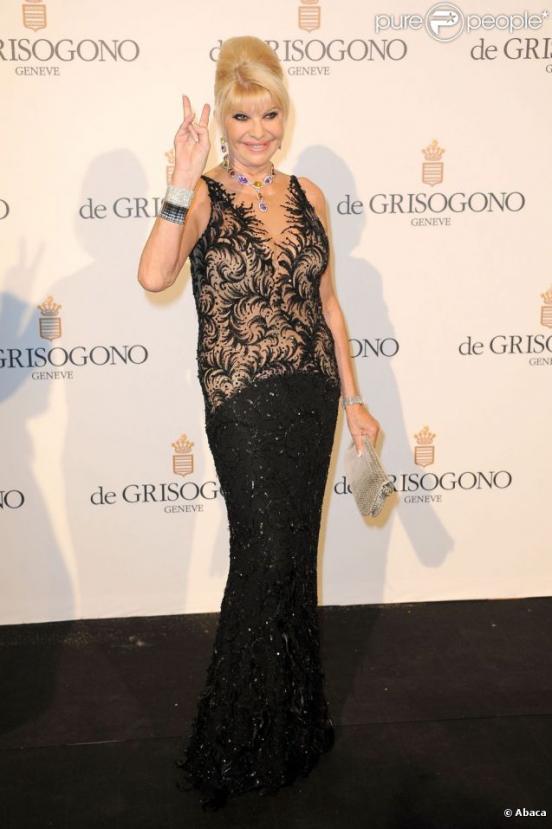 The best way of evening by Heidi Klum in Roberto Cavalli. Finishing dress a bit like snakeskin, but my attention the most attracted the leather straps on the back with a slight touch of BDSM. In my opinion, a dress unbanal fully reflects the style of Heidi, and jewelry with emeralds and amethysts slightly diluted color (although from the butterfly bracelet, I would have refused, but this thing is probably contracted as a butterfly - the latest collection de Grisogono).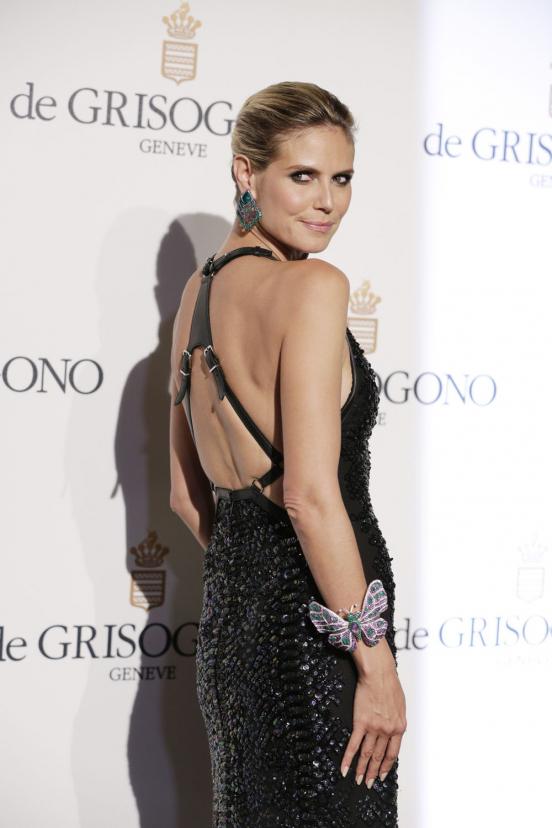 Milla Jovovich in a dress in vintage style by Prada. Like, first of all because of the wonderful styling - all items (jewelry, shoes, hair style) come together and create the perfect ensemble. The dress also looks great - I did not even mind the fact that it sits on the Mille more free than necessary.
Milla colleagues - actress Rose McGowan and model Lily Donaldson.
Tara Reid likes to party in a strange black and gold dress. The dress really looks awkward because of the high vodolazochnoy very long neck and sleeves. What are they? It is not clear.
Kelly Brook looks very original in the background of all this brilliant madness in her scarlet dress to the floor, and I think that the image has turned out just fine. The dress is excellent - and I like Basque, and open back, and cut. It seems to be just as much in the same dress, but all perfectly combined. Brilliant sandals complement the image of conviviality and green clutch under a reptile - exotic.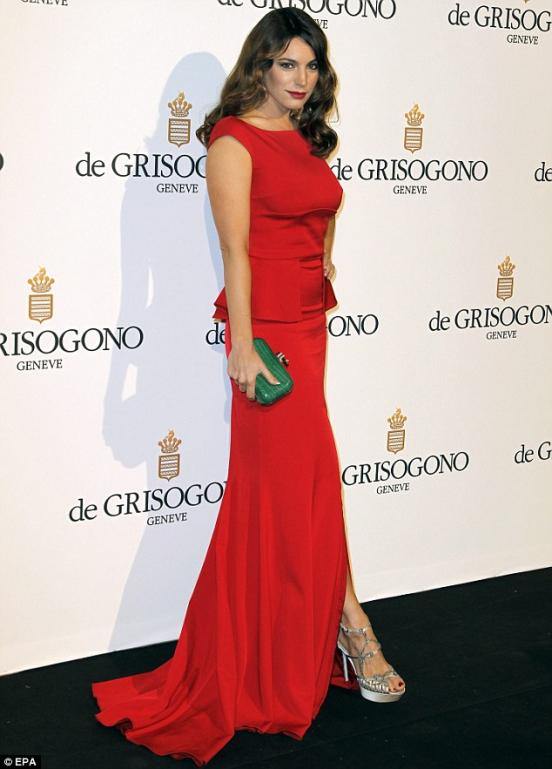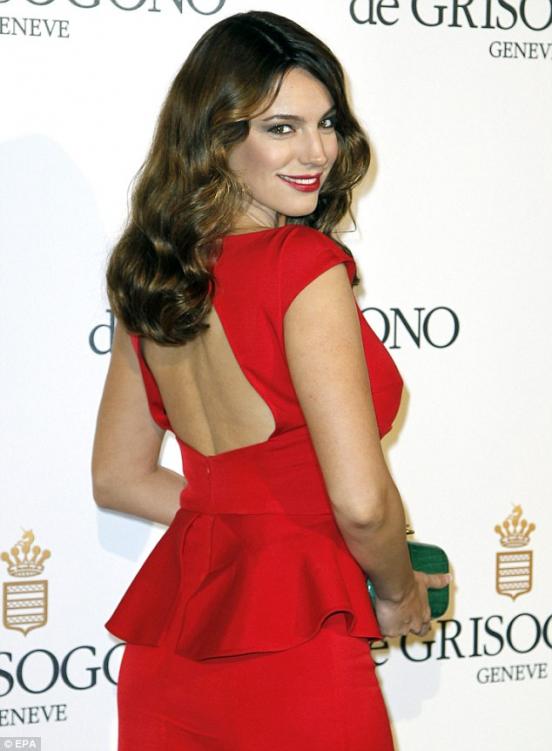 Hofit Gollan (for those who do not know - it's TV presenter FashionTV) in the air purple-blue dress. I believe that for the leading fashion channel her image rather weak. No, no, it's not about the dress - it is gorgeous (ah, what color!), And accessories. Firstly, I think that platform shoes absolutely not suitable for such addition (let them and not very visible, but my watchful eye all make out), the site they should be elegant sandals. Secondly, one of the bracelets clearly superfluous (with such a quantity of jewelry). And last makeup. In my opinion, too heavy for this dress.