Last weekend, the world's rich and famous for two events occurred - an annual, already the 14th in a row, Ball White Tie & Tiara Ball in London, organized by Elton John and gala evening amfAR Inspiration Night in Paris. Though the event and held in different countries of the world, they share a noble goal - to raise funds for the fight against AIDS. A beautiful dresses from rezortnyh collections of world famous designers have been a nice addition.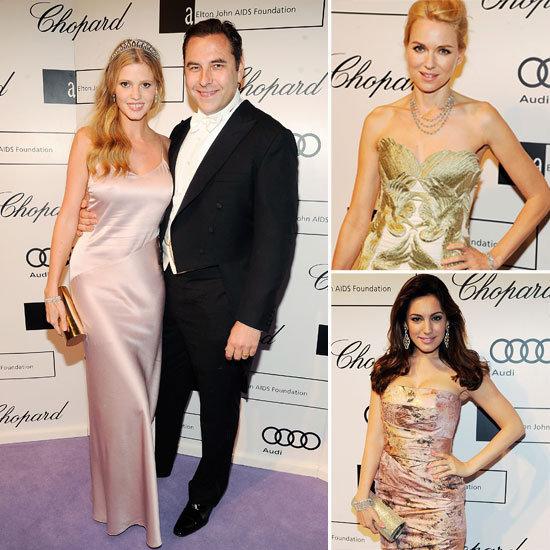 14th Annual White Tie and Tiara Ball
Naomi Watts is known for his love of dress gentle tones, and the output of the actress was no exception. Naomi was delicious Marchesa dress with tulle skirt and a multi-layer gold trim on the bodice. Marchesa dress is almost always look elegant, but I was confused by the fact that we have already seen many times something like Naomi - long and bored.
By the way, the owners of the evening Elton John and his husband David Furnish looked very dignified in tuxedos - elegant dress the best outfit for men.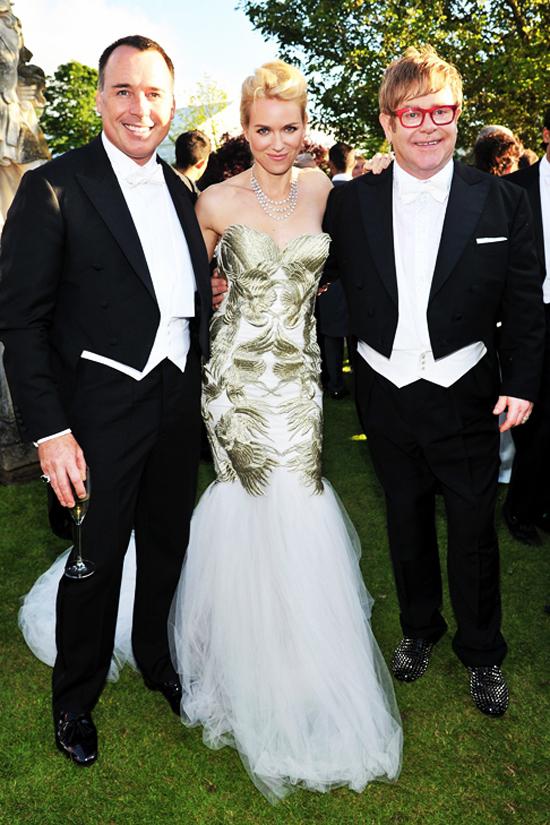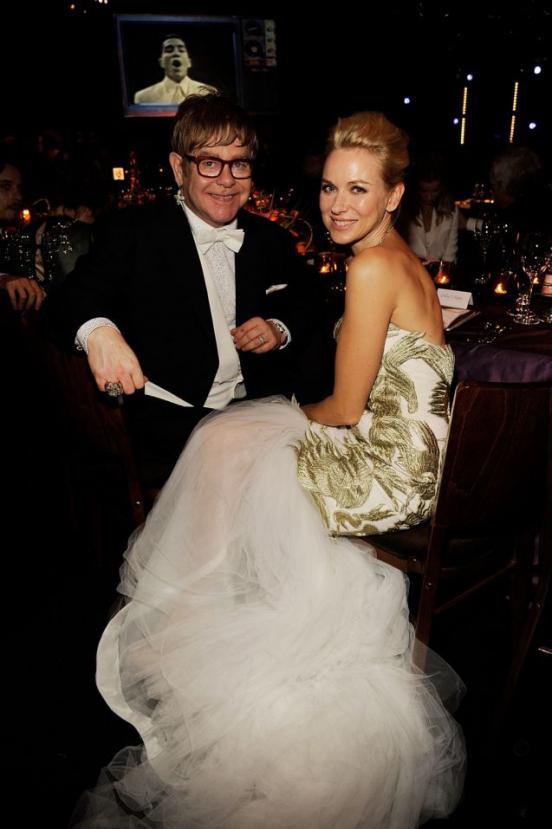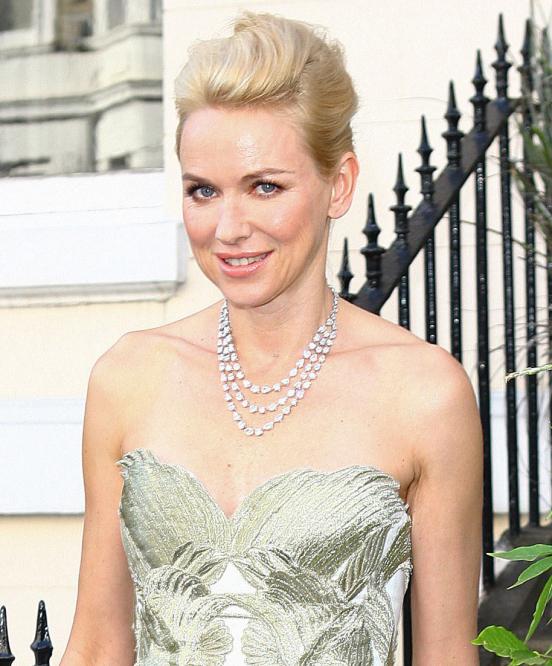 Bestowed to the ball and Betty Ditto. I am glad that this time the singer did not shock the audience eccentric outfits and chose a lovely dress classic beige shade. I want to say that I even liked the dress looks at Bette - it is not too bland, and at the same time not very pretentious and even sits well, and a lush girl like Ditto, it is difficult to find a suitable outfit.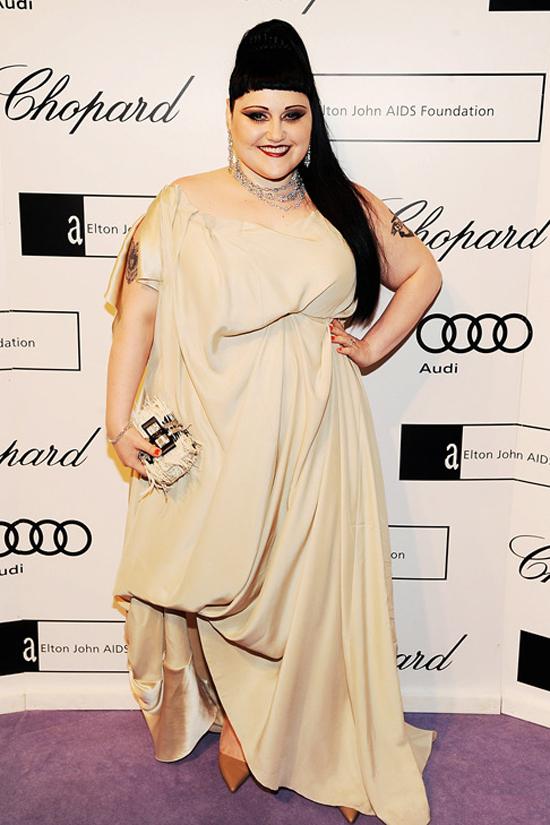 Lara Stone complained about the ball accompanied by her husband David Uolliamsa. Attire model did not surprise me - we often see Lara on the red carpet in simple minimalist dresses in neutral colors of silk or satin. I confess that I am dissatisfied way models - personally I like outfit often resemble a nightgown and the Lara, with her perfect figure, sometimes you can try something more interesting.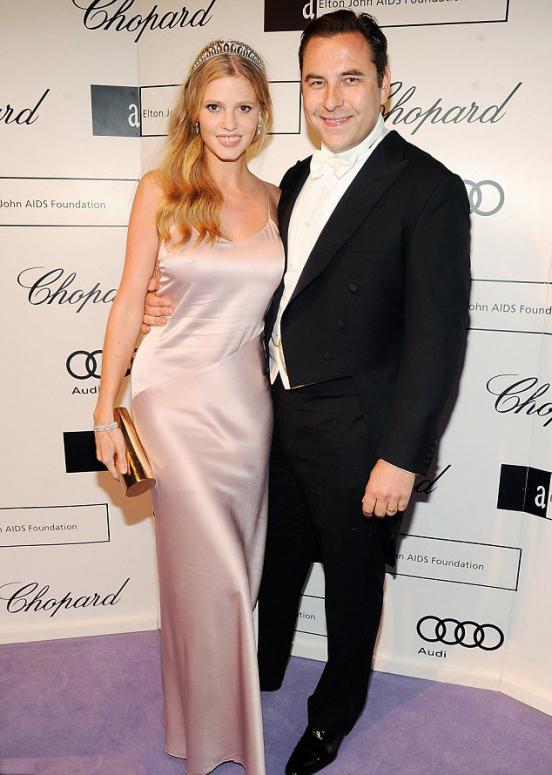 By the way, the family Stone Uolliams grab the ball and pet - a cute terrier, which, as it should be brought up the dog, the dog was wearing a tuxedo. Uggs dog sets the trend.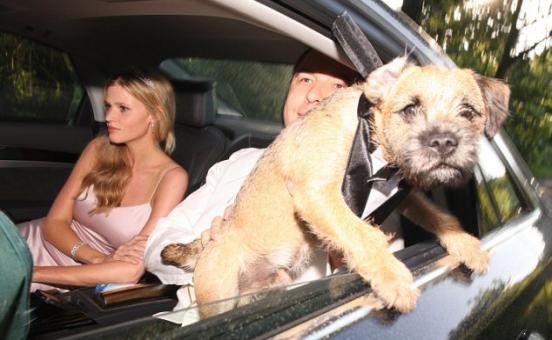 Lara Stone and Kelly Brook.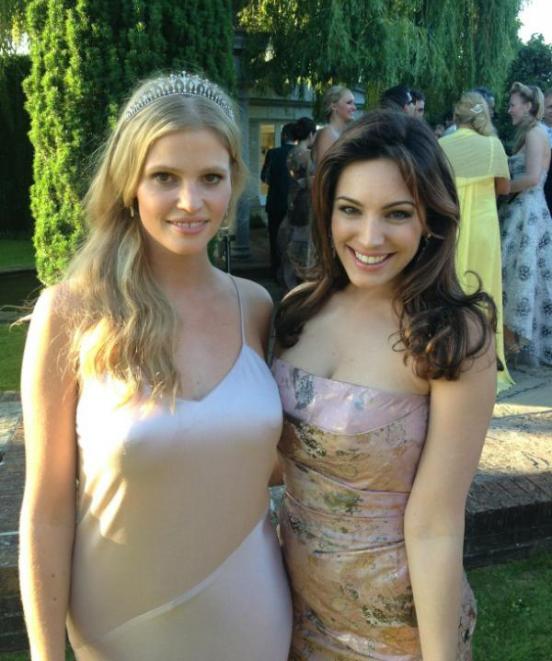 Kelly Brook is not so often delights us with an interesting way, but the White Tie & Tiara Ball exception. I really like the dress Kelly - has already become a classic "mermaid" balanced silhouette original prints, which from a distance resembles a flower ornament, but a closer look reveals a pattern on the space theme. In my opinion, a combination of delicate shades with a metallic glow looks very attractive, but this dress style perfectly appetizing figure sitting on Kelly.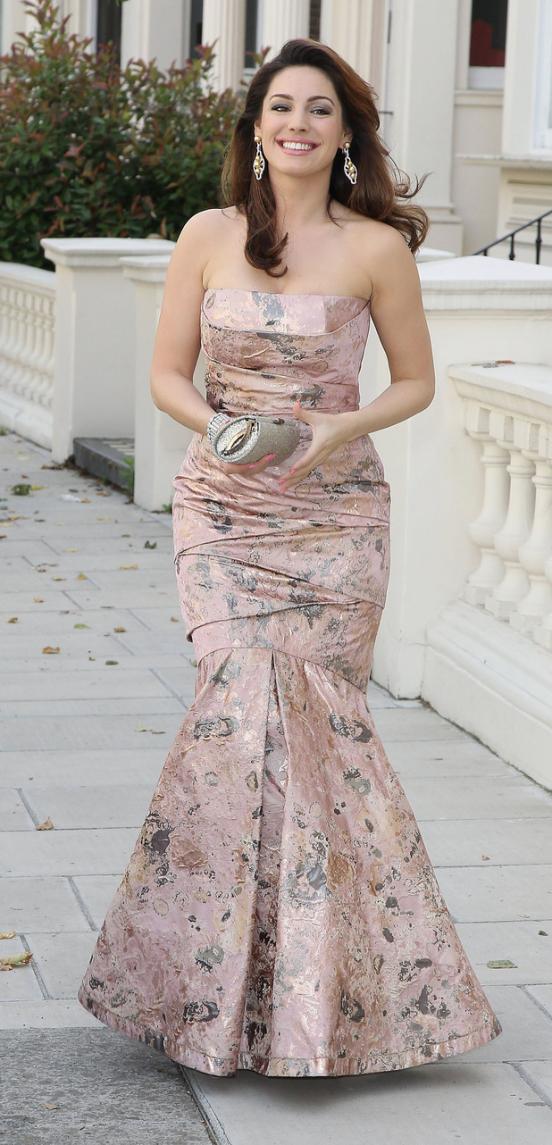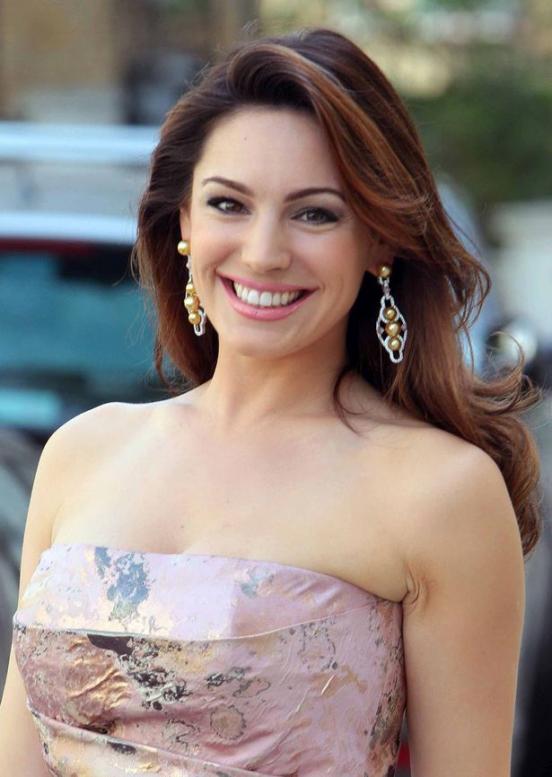 I never tire of admiring the style of Florence Welch - it simply excellent taste. Moreover, all her outfits, no matter how strange they were not always look at it very organically. Although this time chose Florence is quite simple (in its terms) a dress that would suit almost any girl, even it it looks very unusual. Lovely dress with a very interesting decoration in the form of a large necklace and emerald green to face very red-haired singer.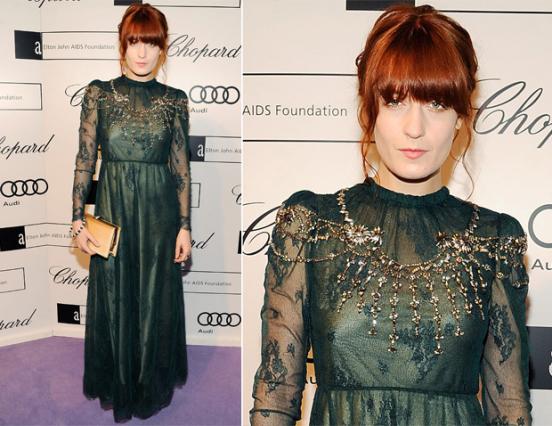 amfAR Inspiration Night 2012
Probably the dress code for this event was not as tough as the requirements for the appearance of the guests at White Tie and Tiara Ball, so its visitors afford a more relaxed and even revealing outfits. Sofia Coppola, for example, chose a dress from the cruise collection Marc Jacobs, which explicitly associate the people of Russia and CIS countries with advertising "Bee Line". But if we reject the fantasy and try to dress sensibly assess Sofia and ... no, it turns out ... dress looks ridiculous - it'd just get away from the television screen, which showed cartoons. I am glad that Sofia has finally decided to change his boring and uninteresting style of dress, but this change was too radical.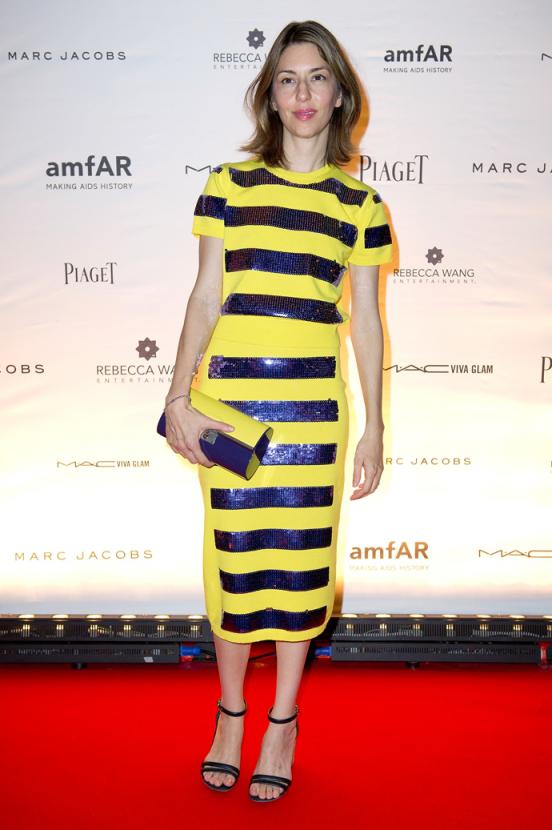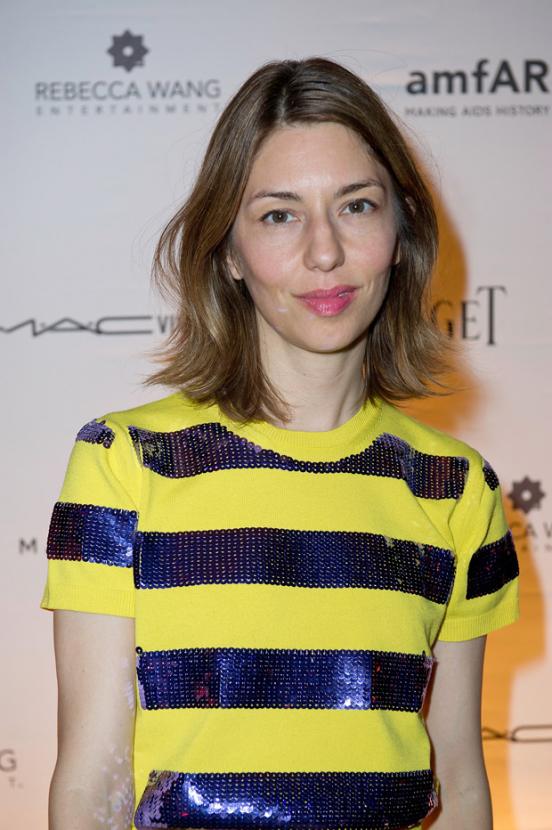 The mistress of the evening, Chinese actress and producer Rebecca Wong opted evening dress with a delicate floral print and black lace inserts. Lately, I often draw attention to how they dress oriental women, and their style I like. They are always elegant and feminine, they do not try to attract as much attention, but that attention, they still gets full. Some should learn from them to behave with dignity on the red carpet.
Dita Von Teese, as always, was excellent. She wore a black dress, midi, decorated with silver print "Indian cucumber". I like the combination of retro style and oriental prints - looks very unbanal. And she Dita looks just fine - a woman is unlikely you will not notice the crowd.
Dress this lady reminded me everyday image Lady Gaga, only in classical performance. By the way, the woman's name Lady EVP, she writer from New York. I do not know how much was informal dress code at amfAR this year, put on his pants - not the best idea.
It would seem that a woman in shorts at a gala dinner - wow! But Sharon Stone managed to beat her - Hollywood bombshell appeared on the red carpet with bare chest. Of course, trying to cover her breasts were, but transparent top has not coped with this task. There would be better helped her bra.
But it is worth to pay tribute to Sharon - for 54 years, she and her breasts look great!