Argentine Reinaldo Vavekche married Adelphi Volpes. Groom 24, groom his senior by 58 years ...
Young familiar for many years - as long as 15 Reynaldo lost his mother. The newlyweds are going to go on a honeymoon in Rio de Janeiro ... Before marriage the groom said he always liked older women, and the question is not whether his marriage only platonic, said that "everything is still ahead» ...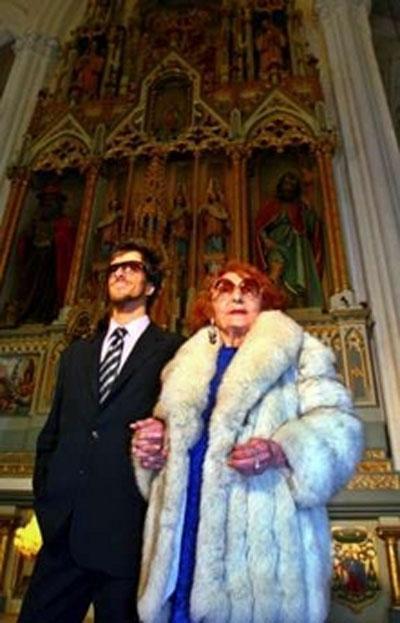 Actor Verne Troyer, who played a character named Mini-I in films of Austin Powers, as well as starring in "Men in Black" and "Harry Potter" in 2004, married his longtime girlfriend and teacher of yoga Model Genevieve Gallen, which even without heels above it on the meter-plus ...
Her height -188 cm, and its 81 centimeter ... This difference did not prevent the couple spend happy years ...
Eventually they divorced ... However, in an interview with Genevieve admitted that the cause of her problems with Verne was not for his small stature and popularity among women ... "Girls always thrown on the right - says Gall. - I just ousted from his life ... »
Businessman Albert Holmann chose a girlfriend, weighing 115 pounds ... Friends and family of Alberta were not disappointed, because they know about his passion for plump ladies. As future in-law said, - "Every day Albert came to visit us to see our girl and make sure she's all right ... They met a little more than six months, until one day, Albert has not offered our daughter's hand and heart ... The wedding is planned for December, so we still have time to prepare for the wedding of our daughter ... »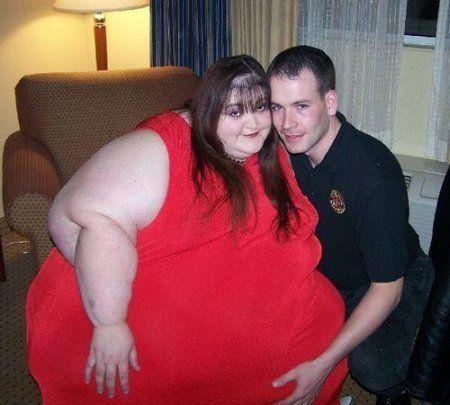 Beauty and the Beast ... The girl married a Marine who lost his face from the explosion Sergeant Tee Siegel proposed to his girlfriend Renee marry him and went to serve in Iraq ... In 2004, the war machine was burned Tee suicide bombers. Sergeant survived, but his face was terrible wound ... More precisely, the monster has returned from Iraq without a face ... In a society where all are obsessed with physical perfection, Man nicknamed "armless and faceless monster» ...
Rene advised to forget about a loved one. Said that his deformity kill old feelings. That, having married, she will hate yourself and him. But her heart to continue to love ... Despite the daily trials that fell to their lot, Rene helped Tee regain confidence in themselves and made to believe that they will be happy together ...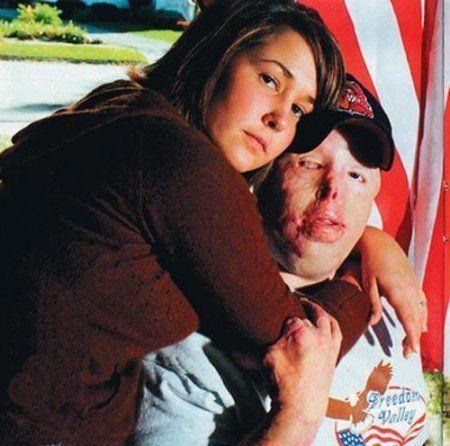 Inequality before the life and death ... Katie Kirkpatrick managed to keep the cancer to celebrate the happiest day of my life ...
The girl loved life, and did not want to postpone it "for later" ... The bride Katie, Nick Godwin was in love with her since high school ... And in the last months of her life, he got a job as a night shift to spend all day with Katie ... The wedding ceremony held on 15 January 2005 in the Church of Christ in Hazel Park ... Then my husband sang with friends Kathy serenades ... And after 5 days after the wedding, Katie died. Her battle with the terrible disease ended January 21, 2005 ...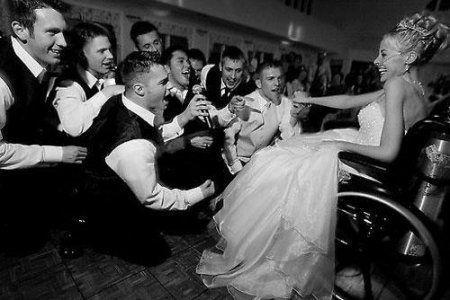 Chinese Yu Chzhenhuan - is the most hairy man in the world. His girlfriend placed on one Chinese forum of their photos.
She wrote that they live happily travel a lot and are very fond of each other ...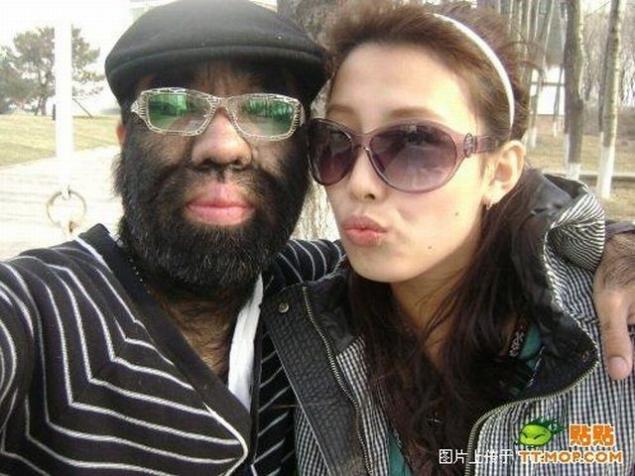 Source: asaratov.livejournal.com