One of the most shocking and unpleasant restaurants in the world is located in the suburb of Los Angeles in the United States. All rooms are made in the toilet topics: Visitors sit on the toilet, eating food from the plates in the form of toilets, and the name of the food sometimes cause a gag reflex.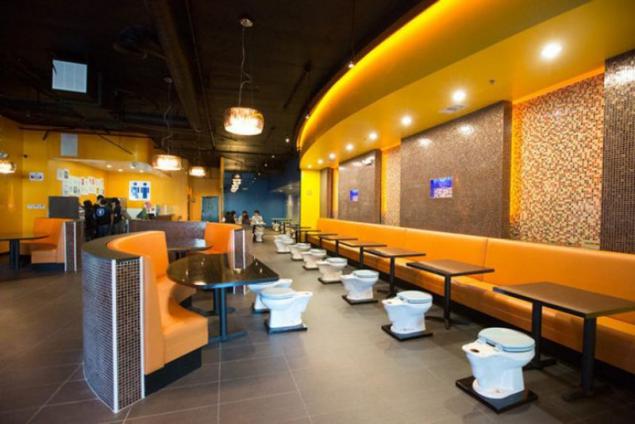 Chinese businesswoman Yoyo Lee decided to think outside the box, and 11 October opened an unusual restaurant toilet in a suburb of Los Angeles (USA).
In The Magic Restroom Cafe all done in the style of the bathroom: instead of chairs - toilets, wash your hands, you can easily to the urinal, walls lined with small tiles, there is even a shower, the truth as a lamp or wall decoration.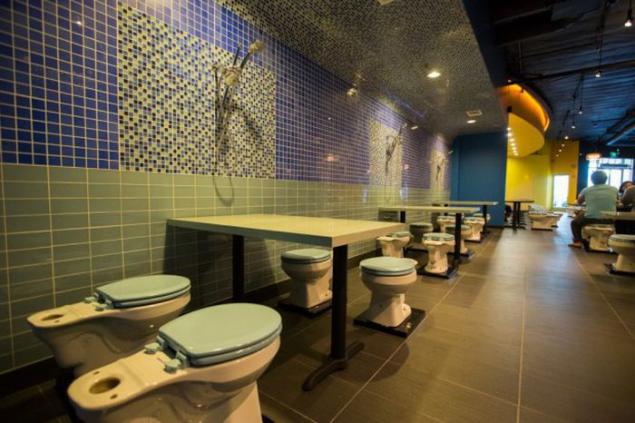 Food in the restaurant is mainly Thai and Chinese, but there are fast food. However, ordinary visitor rejoice name of the dish. For example, Mr. Black ... but (Black Poop) - is a chocolate sundae. Constipation - is noodles with soybean and cucumber. Price starts from $ 8 per dish.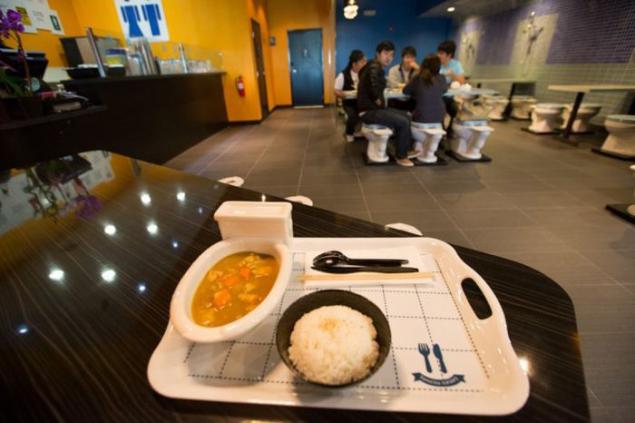 All these dishes will be served to you in the form of a plate toilet. However, at this end and delights.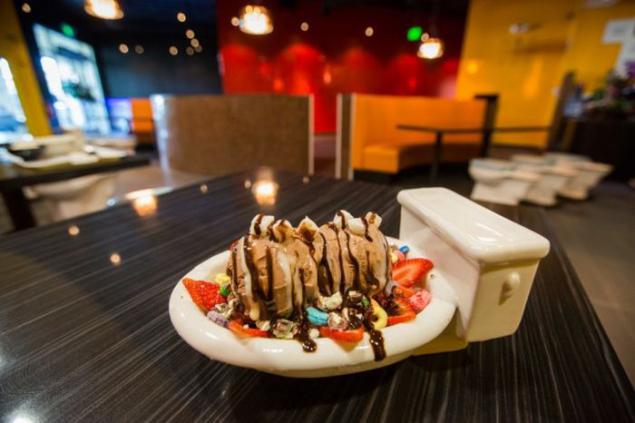 Online restaurant are actively discussing the topic. Many bloggers are upset that not all chairs - toilets, and not all are equipped with drain. Yes, and for its intended purpose and can not use accessories. In fact, the idea of ​​The Magic Restroom is not new. The first restaurant toilet Modern Toilet was opened in May 2004 in Taiwan and now exists a large network of such establishments across Asia.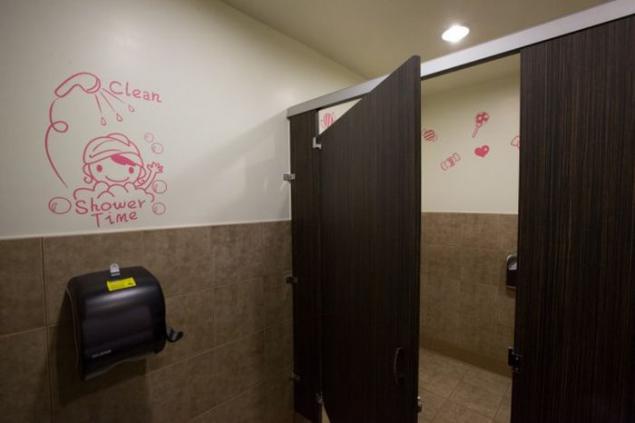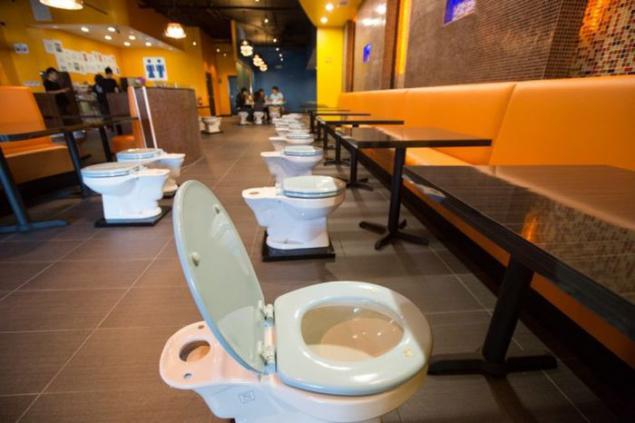 Source:
www.ohgizmo.com