Today we go to Western Ukraine. Nature there - it is a real fairytale area that fascinates with its beauty and life. The clean mountain air, a huge number of springs and of course the magnificent scenery. I wish you a pleasant journey;) Carpathian mists of this crazy and fascinating spectacle. Catch them pretty hard. To do this, at least need to have the desire to get up very early to know where to look ... and perhaps all! Who has ever seen the dawn, knows that feeling when nature fades, as if holding her breath, before a new hard day.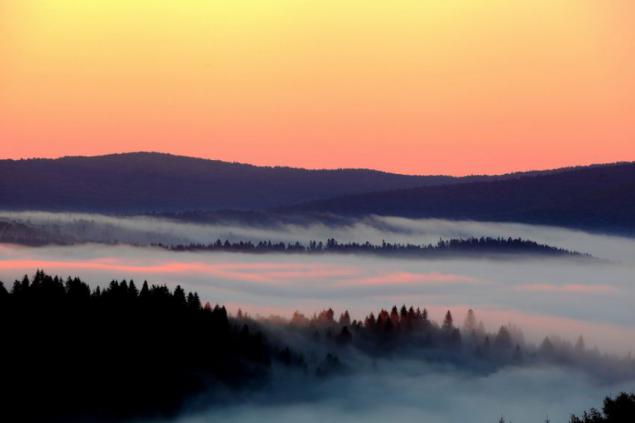 And only with the first rays of the sun appears a light breeze.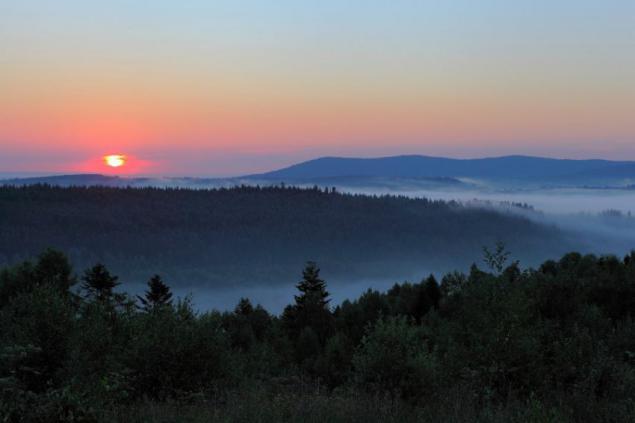 If you drive on the opposite side. You can see how the river Stry gently floats morning mist kutaya a new village Wren.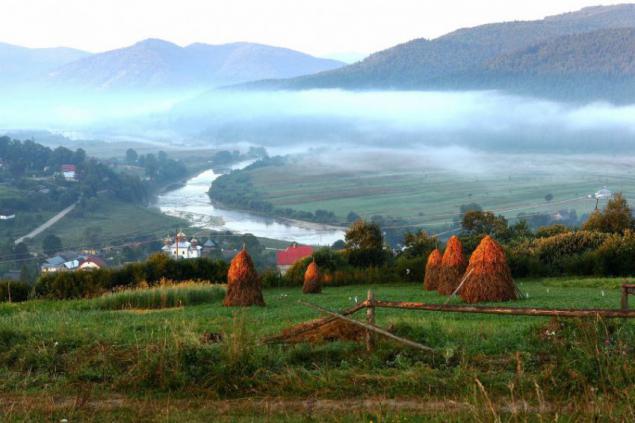 Still very early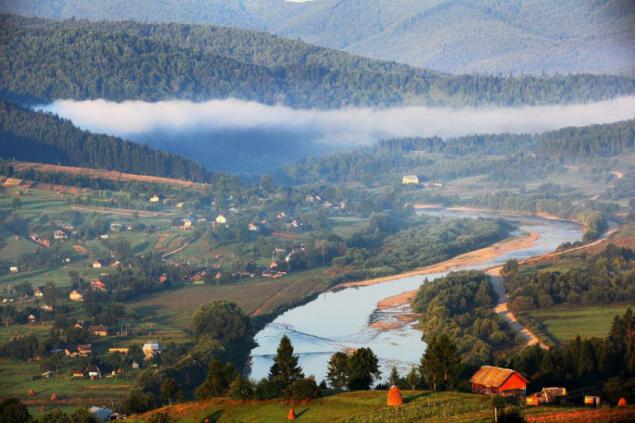 After the stuffy city, the smell of wildflowers knocks down)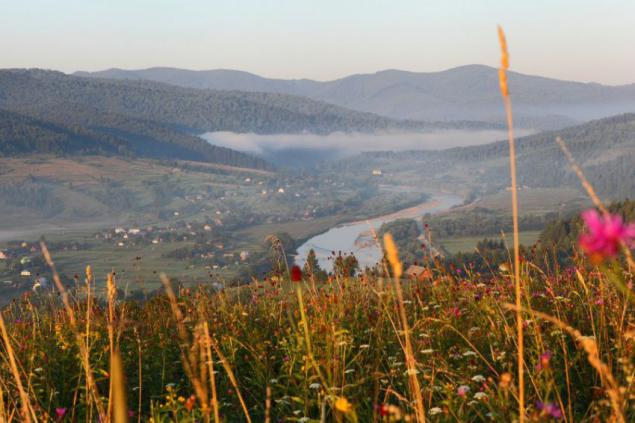 If you go down to the bottom, you can see the bridge connecting the two parts of the village.
On the clock, I think, 6 am. This man moved out carefully corrects the day of the board.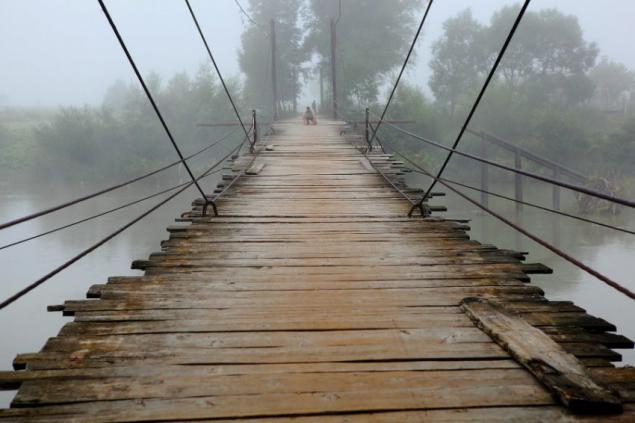 In the afternoon you can walk through the woods. To hunt squirrels.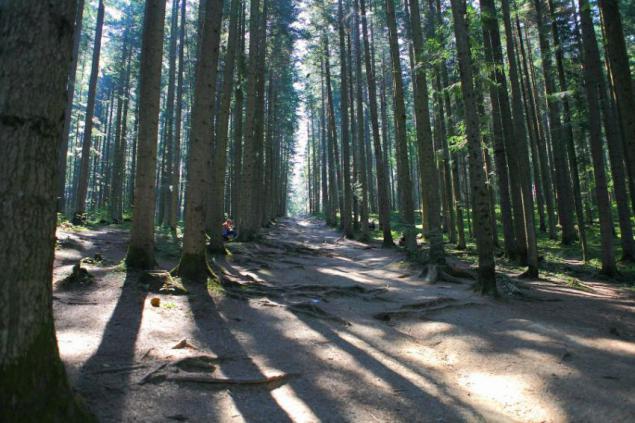 But the way they are.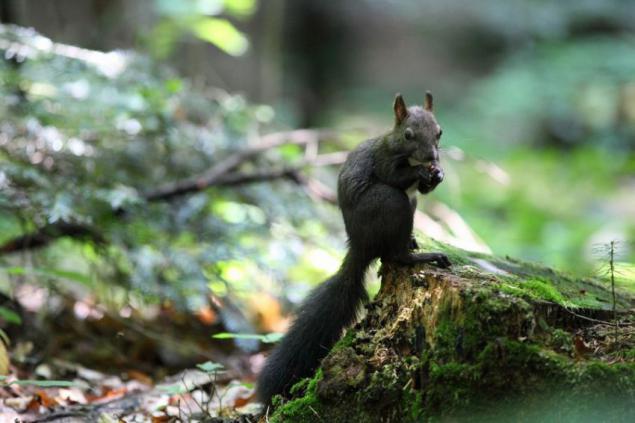 In the eternal search for nuts.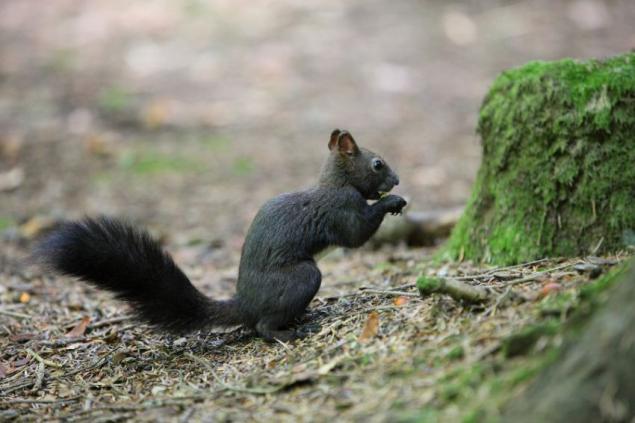 In his free time doing nothing, teaching daughter to the flight case. She liked it. So far, only the first strokes.)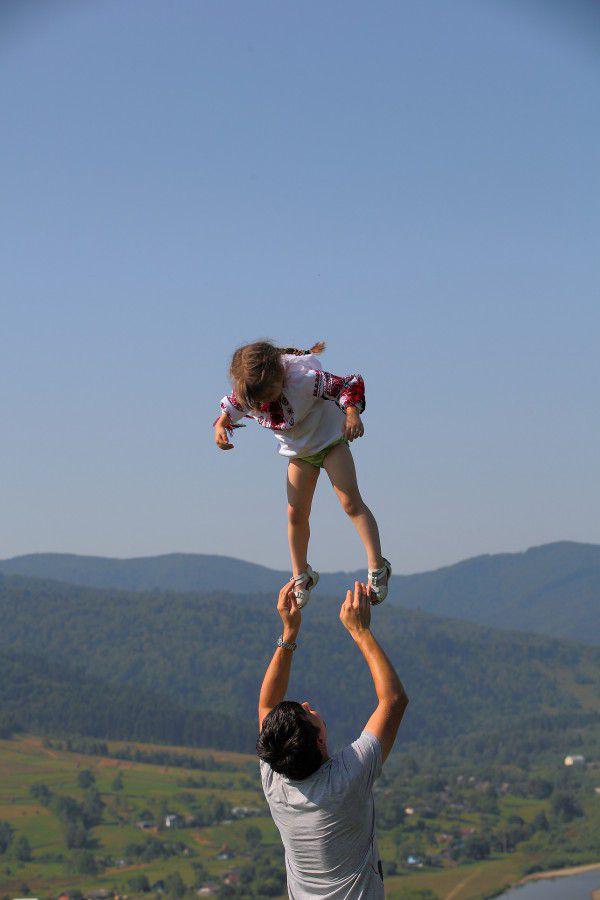 Western Ukraine, I call the "country of open doors" Here, if not a neighbor, a relative, neighbor or relative, or a brother, sister, brother, father, father in law, brother-in-law, ex-husband (paskuda). In general, a never-ending cycle of close friendship and kinship. There are no fences in the villages, and almost no locks on the doors. First of all their own, and secondly to steal it is nothing special.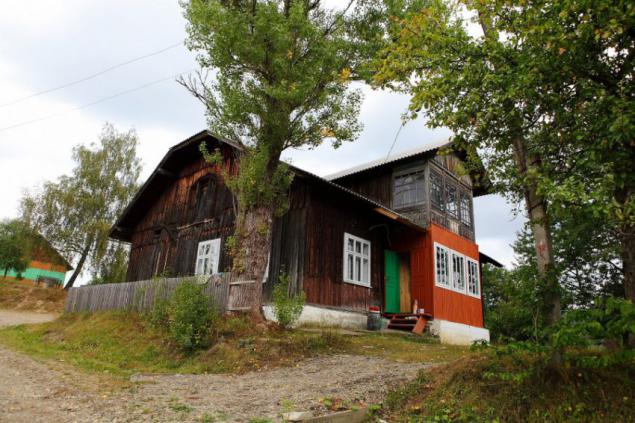 It's hard to call it a serious fence!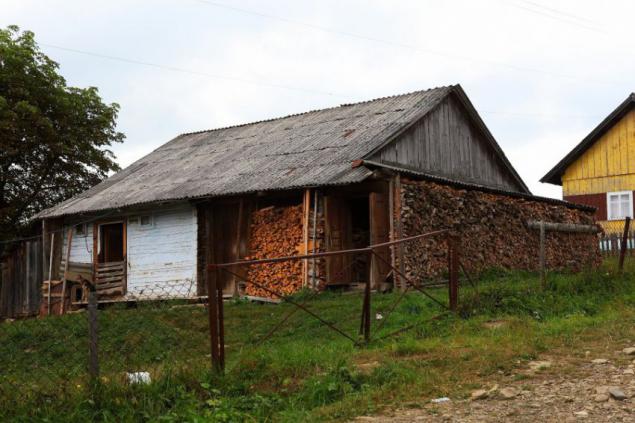 Roadside store glad weary traveler.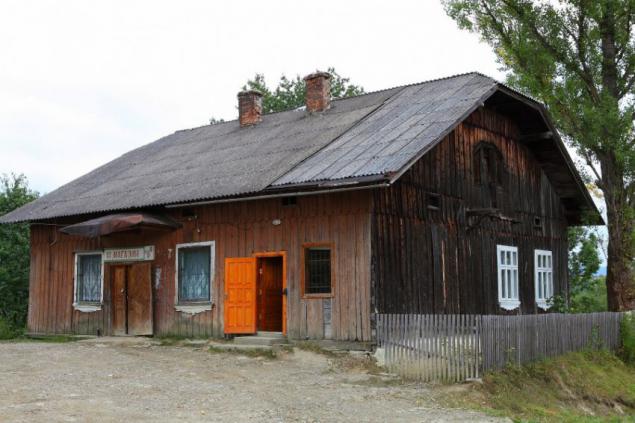 That is in fact the truth, from someone hiding here?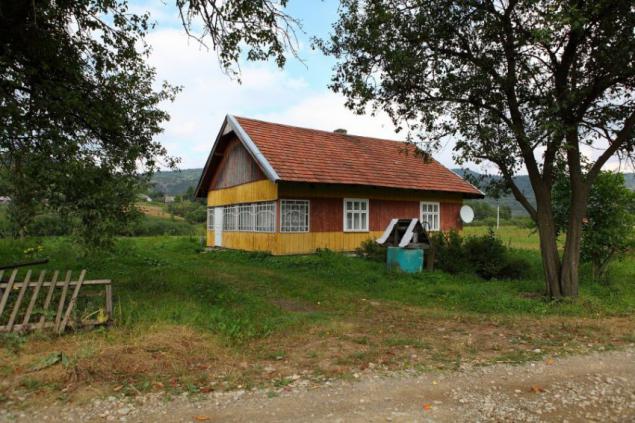 The school looks very well maintained and cozy!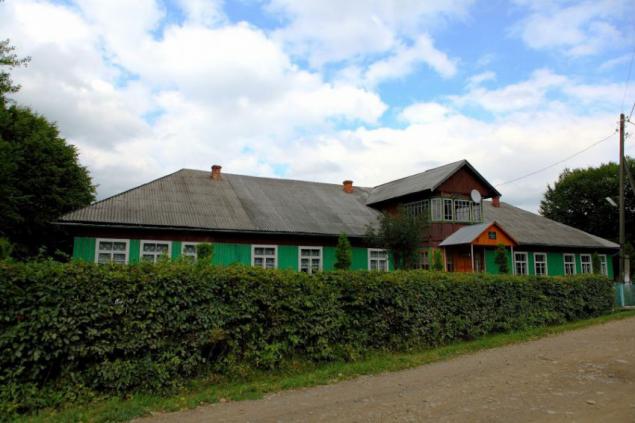 Library! Still preserved. Wanted to go, but it was closed. Whether the output, or religious holiday.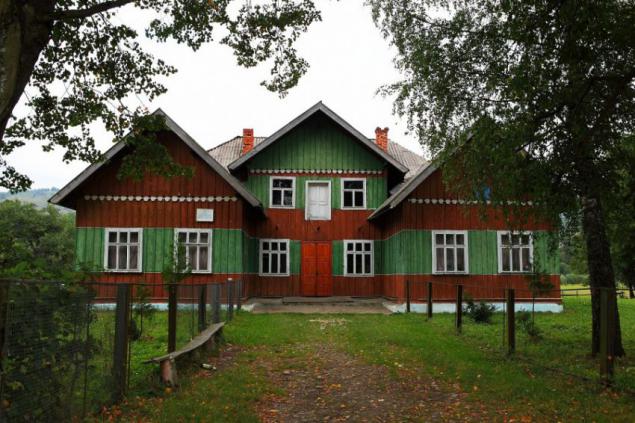 And this ... would never guess. This is a maternity hospital.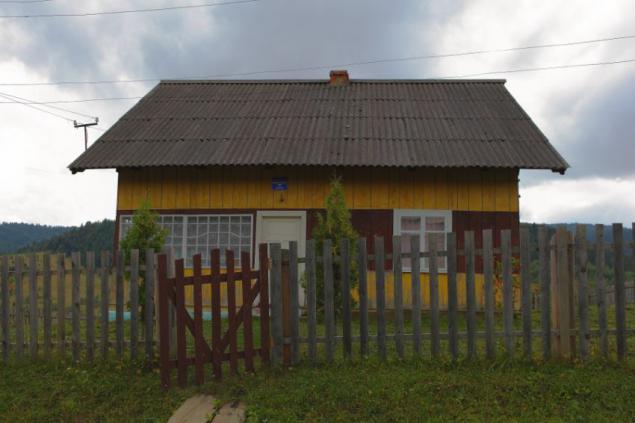 Very old and abandoned chapel. She looked years 50. In the background collapsed house, very symbolic.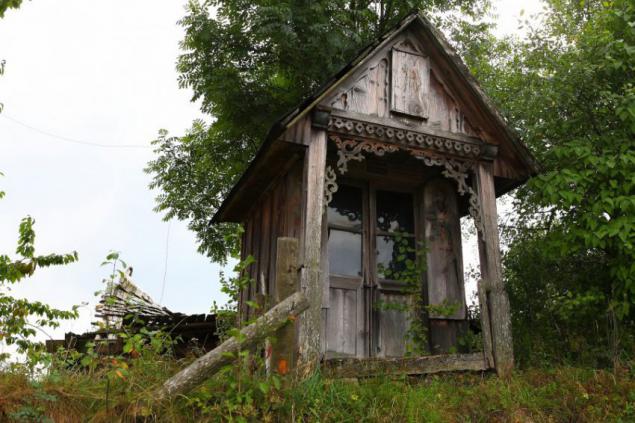 This bridge had yet to take by storm, although there were doubts as to its reliability. To check, waited locals who famously and rattled passed this bridge.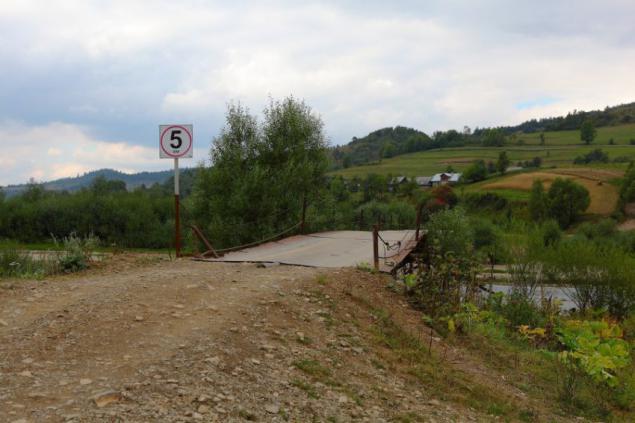 And this is a very interesting picture. Or rather not even picture and story. I went here about two hours, that's just aimlessly. And at one point, the road ended. Here it was not. Sorry I have thought to take pictures of this nonsense that behind me. I could not even turn around, some time went backwards, and then have someone in the garden unfolded.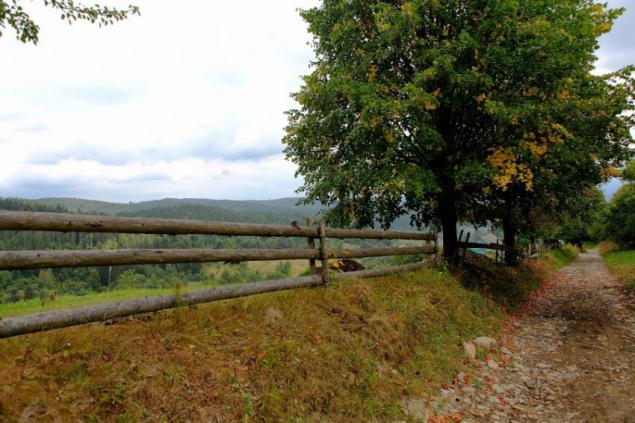 So I went back, what would relax and again the next morning hunts mists. A morning was, I can tell you, good. By the way while waiting for sunrise, you can watch the sunset moon that as spectacular as or slightly better than the sun.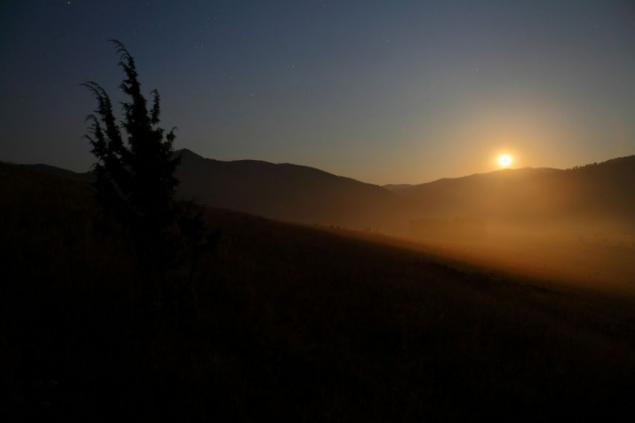 Old abandoned ski lift in the moonlight.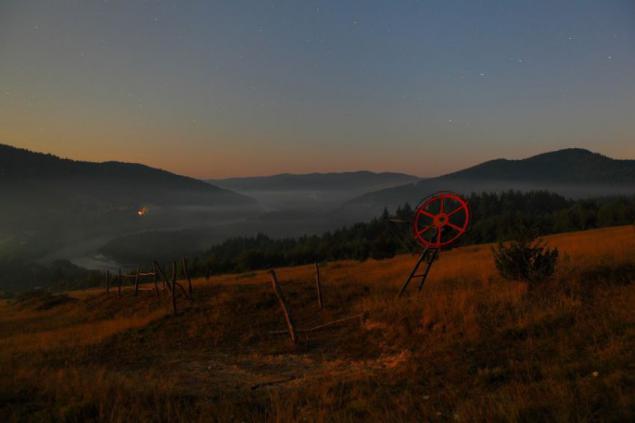 Meanwhile, the moon goes behind the mountains, and the sun gives its possessions.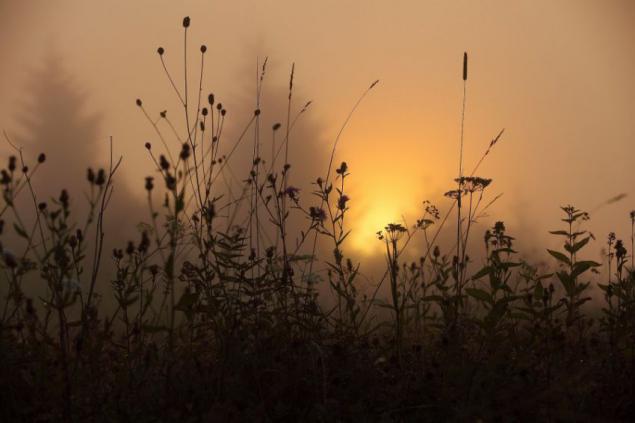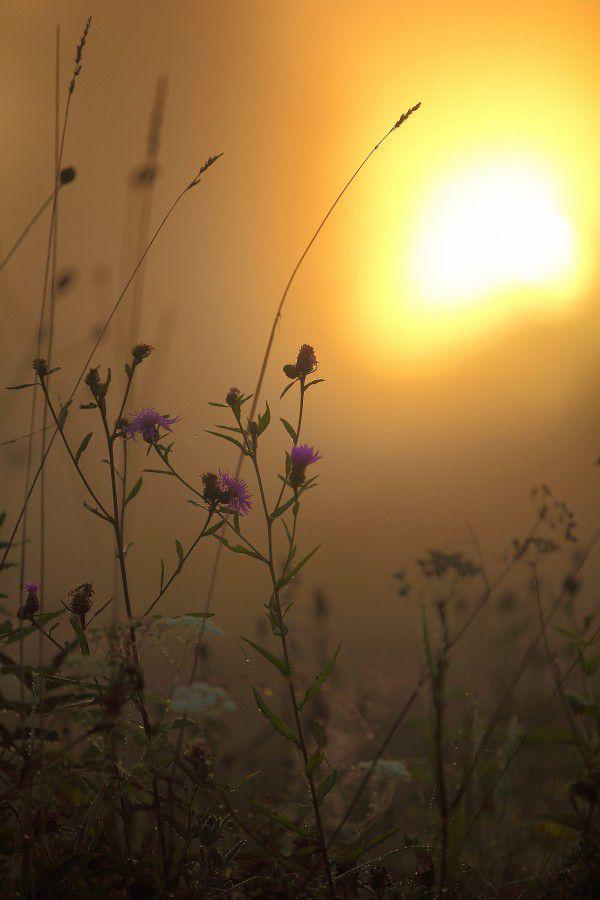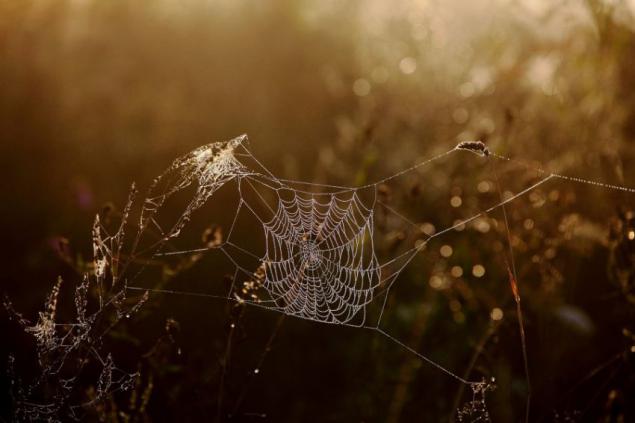 In one of the villages found abandoned and destroyed the bridge element.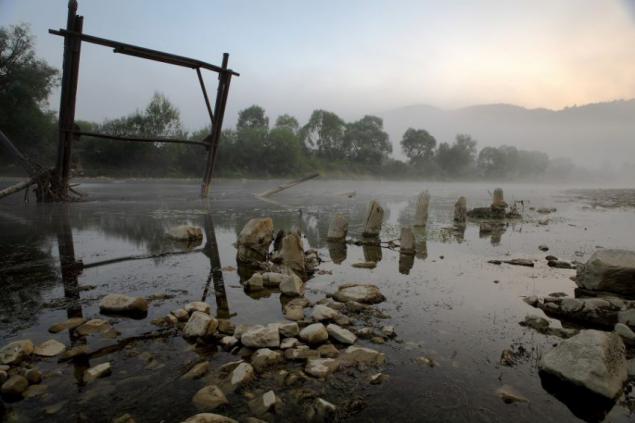 And here I desperately wanted to hear "The Lonely Shepherd" James Last.
Here's a she, western Ukraine. Open, welcoming, beautiful and misty :) If you want to stop a hamster running on a drum of everyday life, come and enjoy the nature.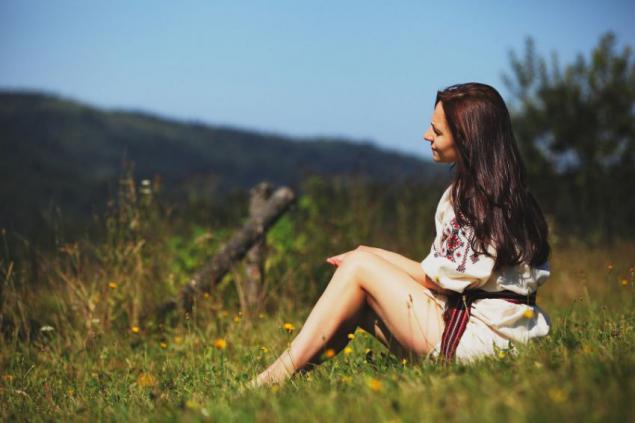 Source: nikitozvl.livejournal.com