Michael Wicks (Michaela Weeks) owns a couple of houses, some sports cars and a wardrobe of designer clothes.
All this she zaimela speaking counterpart Britney Spears.
Previously, she worked as a waitress.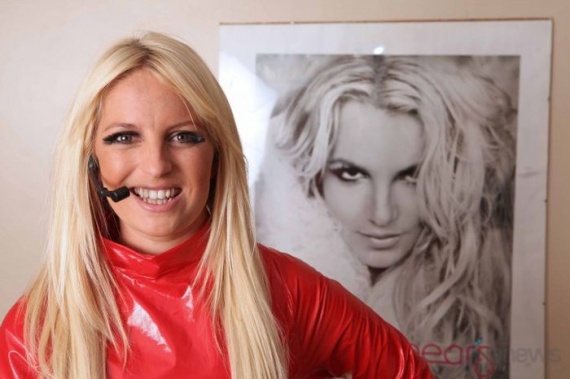 "It's fate!" - Says 24-year-old Michaela Weeks, who like two peas in a pod similar to Britney Spears. Due to the similarity with the pop star Michael earns big money.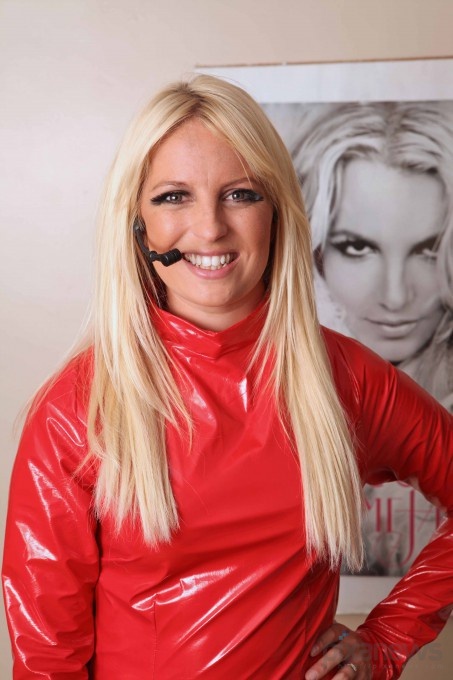 "If I ever meet with Britney Spears, I certainly thank her. Everything that I have, I owe to the singer! ».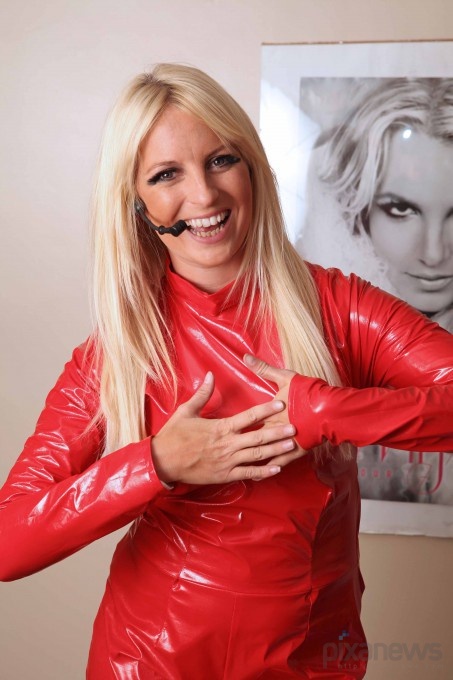 Michael Wicks of Ilkeston Town began her career as a waitress usual. But she always wanted to shine on stage to sing and perform. She succeeded.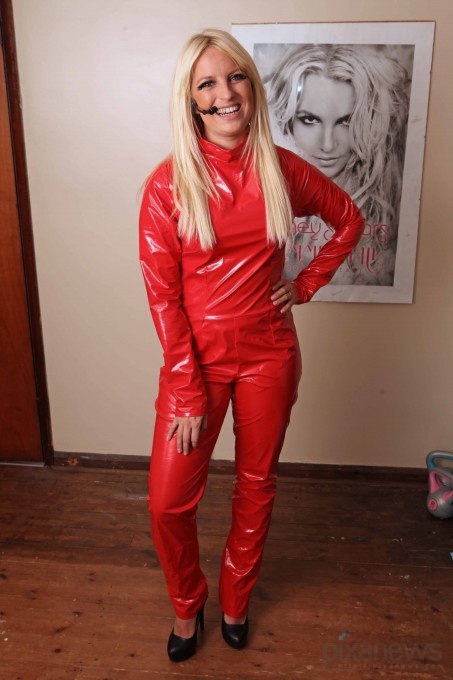 Britney Spears, has jumped into the top rankings of music with hits «Baby One More Time» and «Oops! I Did It Again », gave the girl the opportunity.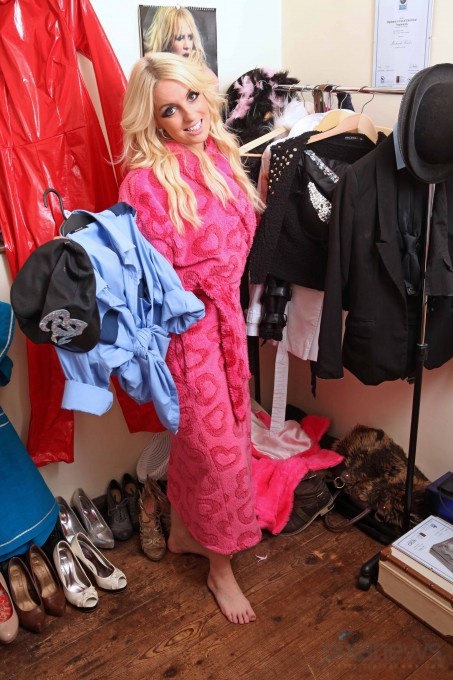 Michael Wicks did not invent anything, it has become just imitate his idol. After Michael took part in the doubles competition, Wicks noticed.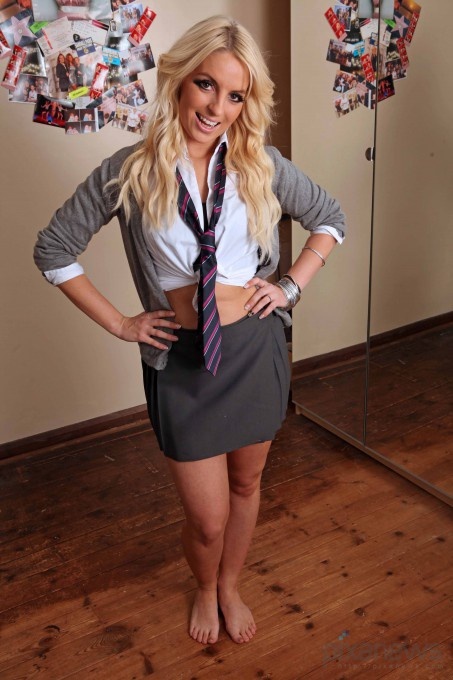 Now Michael Wicks performs at birthday parties, charity events and concerts.
In order not to lose shape, it constantly monitors all the news that accompany Britney Spears, watching performances pop singer.
"I memorized her new songs and dance moves that is not inferior to Britney," - says Michael.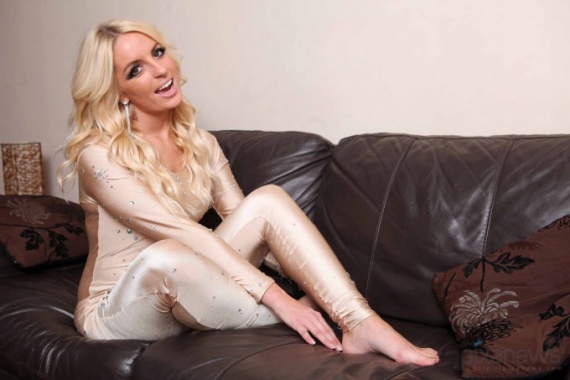 All costumes Michaela sews her mother Margaret. Despite this, Michael spends on cosmetics, wigs and accessories in a month about a thousand pounds. But costs more than compensated. "I have earned 300 thousand pounds (350 tysch euros)," - said Michael.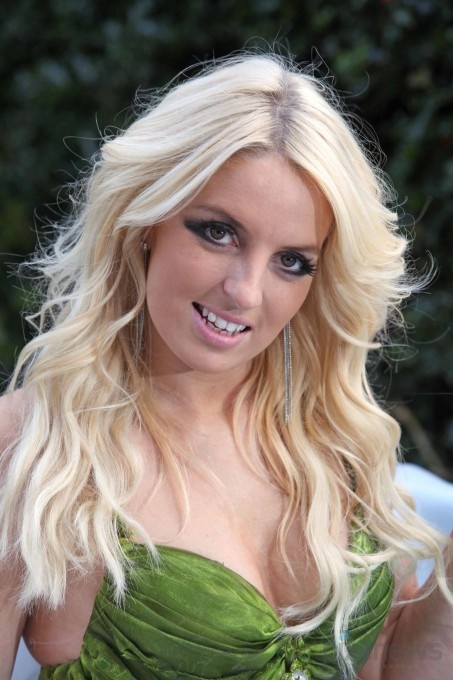 Due to the similarity with Britney she can afford a luxurious life, which is almost equal to the luxury of the singer.
"I was 19 when I bought my first house" - boasts Michaela. I spent thousands of pounds on sports cars, wardrobe and your favorite Chihuahua Charlie. If it was not Britney, I was nothing like that ».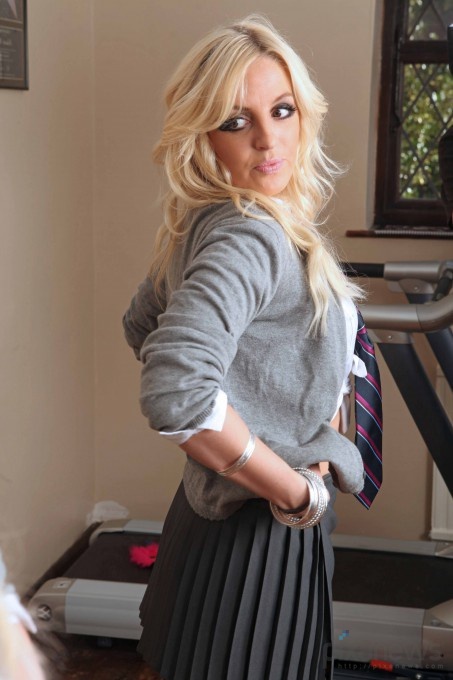 Depending on the scope of activities for the performance of Michaela pay from 300 to 3500 pounds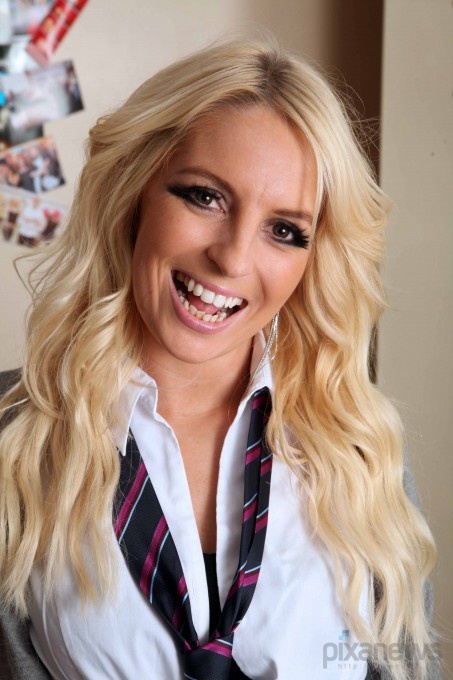 Due to its popularity Michaela has traveled the world, appeared in the video of the English indie rock band Kaiser Chiefs, and came into the spotlight of the fashion photographer Alison Jackson.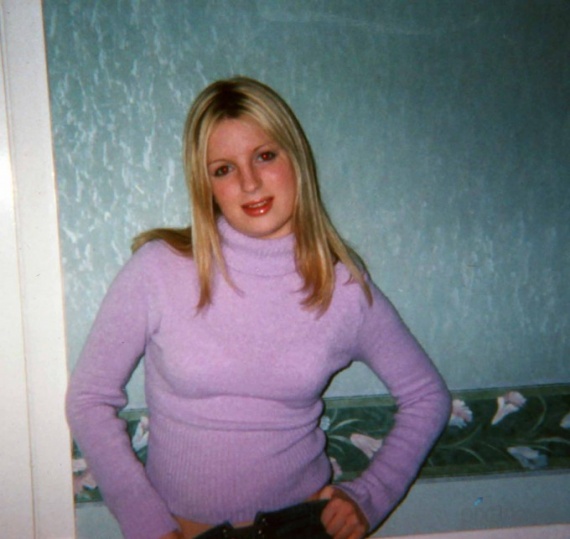 Michael Wicks at the age of 14 years but not everything was so smooth in her career. Difficult life troubles of her idol and reflected on the life of Michaela. So in 2007, Britney Spears got a rehabilitation center, shaved heads, tried to deprive her maternal rights notoriety ... Britney Spears industries, but the popularity as a singer had come to "no." Therefore, Mikael longer in demand. So much so, that Michael was forced to sell one of their houses, she had to get rid of a sports car, which she had taken on credit. Debts snowballed. To repay the debt Michaela went to work full-time in the usual beautician. "I thought my career was over," - admitted Michael Wicks.
But again all returned to their seats after Britney Spears released her album «Circus» in 2008. Again fell orders and Michaela came on the scene. "I'm a big fan of Britney - it would be terrible if I had to pretend to be someone who I hate," - confessed Michaela.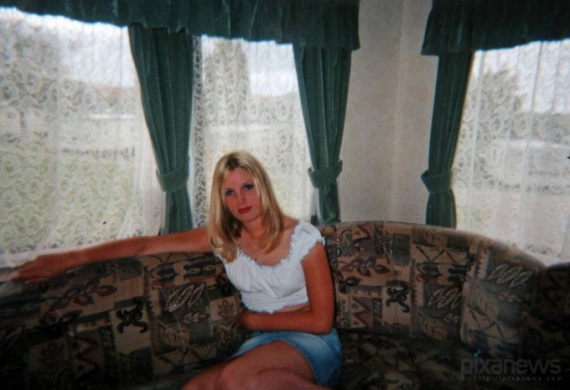 Source: pixanews.com -