Britney Spears appeared on the screen in the American
TV series How I Met Your Mother,
where she played a small role of a girl
at the reception named Abby.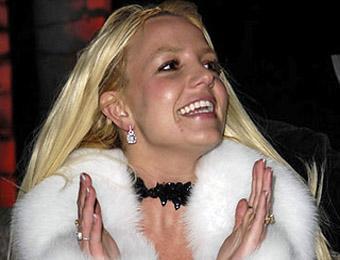 March 24 pop star Britney Spears after months of scandals appeared on screen in the American television series How I Met Your Mother, where she played a minor role at the reception girl named Abby. This series looked at a record number of viewers.
Now Britney again returned to the set of the series, which will appear in the new episode in the same role. The executive producer of the series Craig Thomas said: "We are all thrilled that Britney will join us again."
According to the scenario, Abby is in love with the main character on the comedy channel CBS - Barney (played by Neil Patrick Harris) and flirts with him. All series with the participation of the singer looked 10, 6 million people, of which three million people specifically turned on the TV to watch Spears.
New series with Britney will air May 12th.