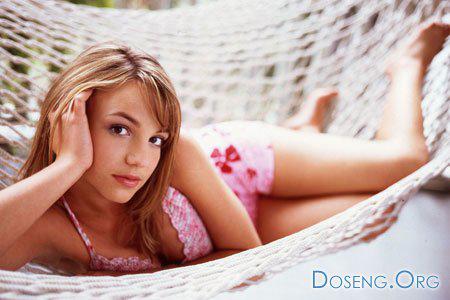 Britney Spears's uncle, 49-year-old William Spears, told The Sun newspaper the shocking truth about the childhood of the fallen pop star.
William Spears lives in a camper near the hometown of Britney - Kentwood in Louisiana and works as a welder. "I'm not just a family friend. I was there every day and saw the place all these horrible things, "- he says.
According to him, familiarity with alcohol Britney held in 13 years. Once he was invited to the party TV show "Mickey Mouse Club" in which Britney was involved with Justin Timberlake and Christina Aguilera. "Children of the night drinking. They dragged a bottle of gin in a bath there and drank. I saw it ", - says William.
According to him, in 14 years, Britney began smoking marijuana. "Her brother Brian was a star high school football team. They went to the best parties, where there were drugs and alcohol, "- says William.
"Almost everyone in the family Spears drunk and Britney's father, Jamie, was the most notorious. He drank from morning till night, and Britney saw it ", - he added.
William, himself a former addict, said that taking drugs with Britney: "On your 18th birthday, she sniffed cocaine. We were at a party in the apartment. I saw her sniffing me. We also had smoked grass there. "
According to William, Britney began drinking and drugs upotreblint even more when moved for a career in Los Angeles. "It helped her cope with the stress and escape from reality. We thought that marriage and children help her to calm down, but it was quite the opposite. "
William says that Britney childhood was full of scandals between her parents, who divorced in 2002.
"Sometimes Britney calls and says:" They are fighting back, take me. " Once Jamie (father) came home drunk and called Lynne (mother), who was in the kitchen. She took the cup and hit him right between the eyes, Jamie. When Britney was five years old, Jamie was drunk and tried to take her away. I stopped him, removing the ignition key. We began to fight in the car in front of Britney. She was screaming and crying. "
According to his uncle, grandfather Britney, who served in the army and the police, his family kept a tight rein and the most battered father of Britney. In addition, suicide and left an imprint of Britney grandmother, Emma Jean Spears, who shot himself in 1966 at the age of 31 after losing a newborn baby.
Britney is the same middle name as her grandmother, and sometimes she thinks that it is a curse. "We are afraid that it will happen the same thing," - says William.
Britney's uncle said that he himself was not an easy life. A former drug addict, he is now struggling with lung cancer. In the most difficult period of his life he even ate animals that are shot down on the road. He says that the last time contact with Britney in November last year.
A source