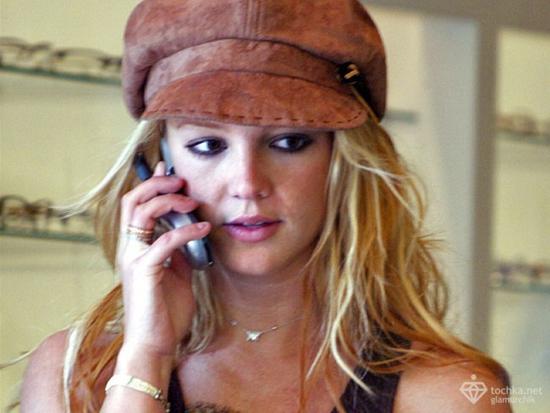 Having a mobile phone Britney banned US court. The verdict was passed at the urging of her family and friends to pop diva, which takes care of his father, again hit "in a difficult situation».
Britney Spears in 2007-2008 has repeatedly shown signs of inappropriate behavior. Once she was stopped by police while operating a machine with a 5-month-old baby in her arms. According to the doctors, all the troubles of guilty Britney drugs.
Pop star several times was hospitalized in a psychiatric hospital, and then even temporarily denied the right to see his two children, who were raised by her ex-husband Kevin Federline. Then, however, Britney Spears is again allowed to see his sons.
But in 2010, around the name of Britney Spears' new scandal erupted. Former bodyguard of the singer accused her of sexual harassment. As evidence, he presented photos of nude Britney that she made cell phone camera and sent him on his cell phone. In March 2011, Spears admitted to reporters that she no longer has a mobile phone.
But it turns out, the singer lied. According to the British newspaper, to communicate with his girlfriend Lindsay Lohan, who, according to family Spears, bad influence on Britney Spears secretly bought a cell phone that were not registered in her name. By the way, Lindsay Lohan has repeatedly been convicted of using drugs.
Source:
www.vesti.ru
via factroom.ru