Now the singer is forced to part with nearly half a million dollars due to a court order. All attorneys working on this case for more than three months.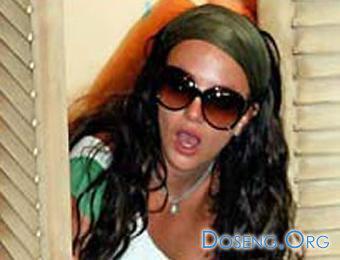 On Thursday, a court in Los Angeles ordered to pay the money from Britney Spears 400 thousand. Dollars for the services of numerous lawyers involved in litigation between the singer and her ex-husband Kevin Federline.
All lawyers working on the case of three months, reports People.
For example, Samuel Ingham, a court-appointed lawyer Spears, will continue to receive for his work on the 10 th. Dollars a week, the judge decided Reva Goets. Andrew Uollet, one of those who follow the singer's finances, will receive an advance of $ 100 thousand. Dollars.
The firm, which has made for Britney's father, Jamie Spears control over the affairs of her daughter, also received an advance of $ 175 thousand. Dollars. The lawyer representing Britney's brother, Bryan, will receive 22, 500, and Stacy Phillips, Britney's new lawyer divorce, receive 75 thousand. Dollars. Jamie Spears will remain the guardian of Britney up until July 31, reported FaktNews.
In addition to his lawyers, Britney is known to have to pay as opposing counsel - Federline, since he himself has no money. In March, the court ordered the star to pay for it 375 thousand. Dollars.