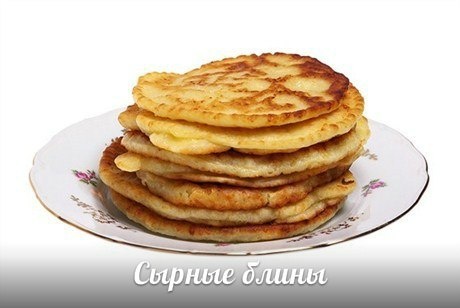 Ingredients:
Wheat flour 2 cups 5
Sugar 100g
Eggs 5 pieces
Butter 200g
3 cups of milk
Cheese 300 g
¾ tsp salt
How to:
1. grated on a fine cheese grater add the beaten egg yolks with milk, flour, sugar and salt.
2. Add the beaten egg whites separately.
3. Pancakes fry in a well heated butter.