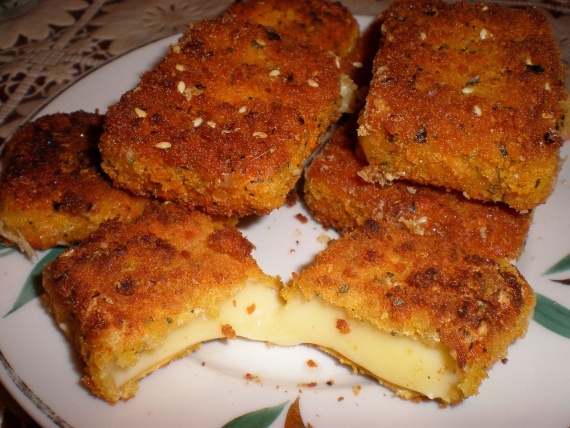 Cut any solid or semi-hard cheese in pieces,
a minimum thickness of 1 cm.
Now do "shell» ...
Collapses each piece one by one:
in the flour, the egg, breadcrumbs ... and so 3 times
Why first in flour? Because flour is a good basis for the rest of the build-up.
Fry in hot rast.masle a fairly high heat
1 minute on each side, until golden brown.
Eat better when slightly cooled down ...
"Armor" appetizing crunches and soft cheese inside ...