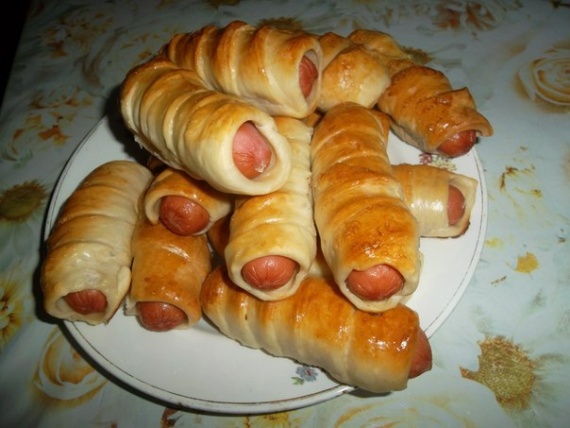 We will need:
For the dough: flour 500 g ±, 100 g sugar, 100 g of margarine (melt),
200 ml of water (warm), 1 egg, 1 tsp salt, 1 tsp dry yeast
Sausages 16-18 pcs
1 egg for lubrication
1-2 tbsp margarine (to grease the pan)
Flour mixed with dry yeast, salt, sugar,
add egg, margarine and water, knead the dough.
Put the dough in a warm place for 1 hour.
Roll out the dough into the reservoir and cut into long strips.
Take the sausage and twists it into a dough.
On a greased baking margarine laid egg sausage and grease.
Put in the oven and bake at 200 degrees for 30 minutes.