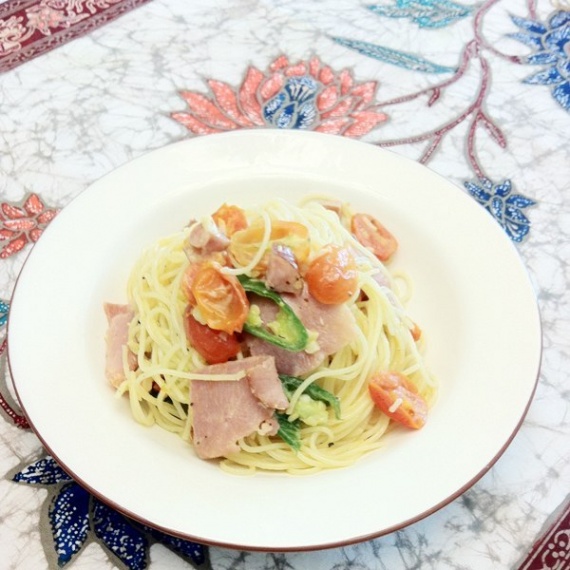 Ingredients:
Noodles - 250g
Cherry tomatoes - 200 g (cut in half)
Green chillies - 2 pcs
Garlic - 2 cloves
Sausage - 2 pcs
Ham - 6 slices
Cream - 1/8 cup
Parmesan - ¼ cup
Olive oil - 2 tablespoons
Black pepper
Preparation:
Cook the pasta al dente according to package instructions. ½ cup of liquid in which the cooked pasta save.
Fry the garlic and green chili in olive oil.
When the peppers begin to soften, place the tomatoes. After 2 minutes Put the sausages and ham and stir.
Pour in the cream, grated cheese and pepper. If the consistency is too thick, add a little liquid in which the cooked pasta. Put the pasta. Stir. Season with salt to taste. Serve immediately.