Three California pug caused an Internet sensation after their owners overdressed in crazy outfits hobbits, rock stars, and even members of the royal family.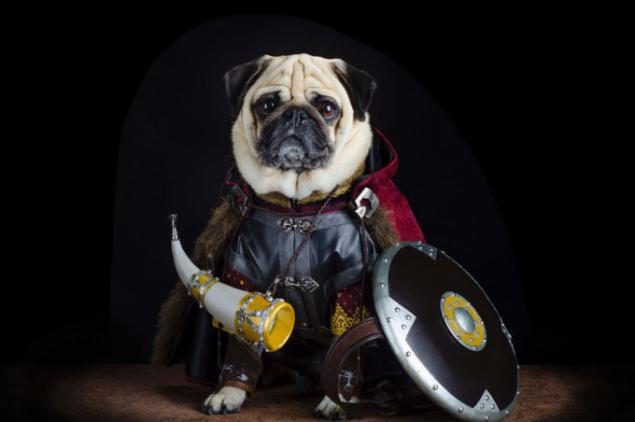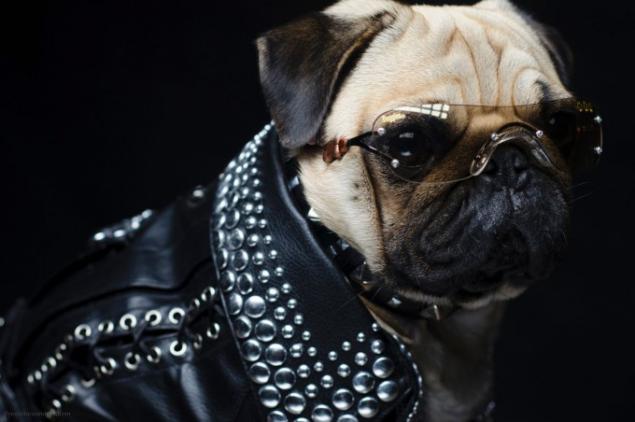 Naughty doggie bewitched its owner - and he dressed up in a suit of his Gandalf from the "Lord of the Rings." This is just one of the fun costumes that shows a trio of pugs converted to hobbits, rock stars and even a special ruling dynasty.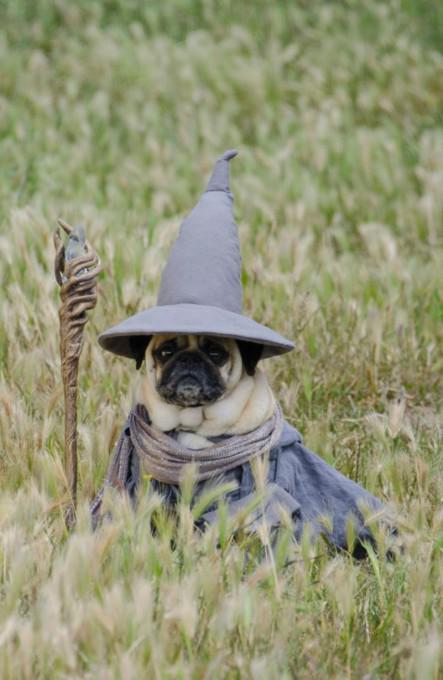 The owner of the dogs Philippe Lauer (Phillip Lauer), 57, says: "It's like family photos, which we were hung on the walls of his house - others do the same with the pictures of their children.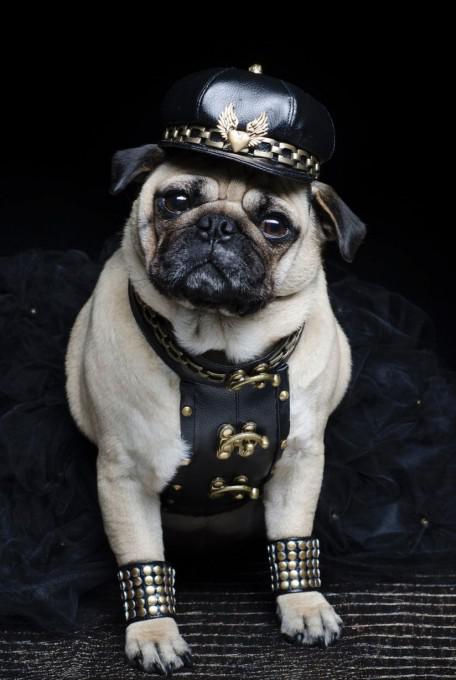 Yes, it takes a lot of time and effort, but it gives us great memories and images that and want to share. Not to mention the smile that illuminates the face when you look at them ".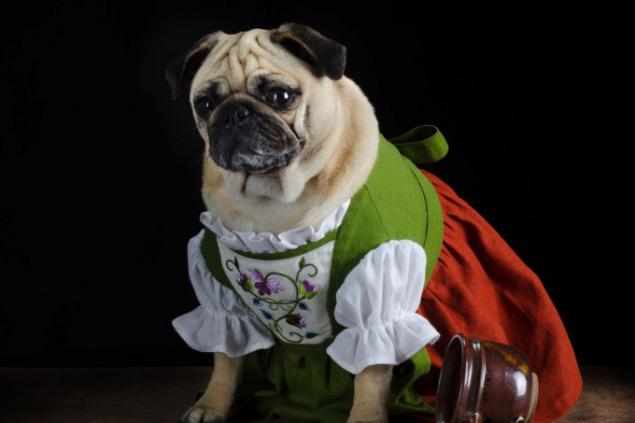 Philip and his wife Sue (Sue) invented this game with disguises for their dogs Blue, Bono and The Roxy (Blue, Bono and Roxy) six years ago.
It all started with participation in amateur competition for the best outfit for dogs and manufacturing original holiday cards for friends, but soon grew into a full-scale hobby.
The couple even opened a special home studio in Sonoma County (Sonoma), California, for professional photo shoots.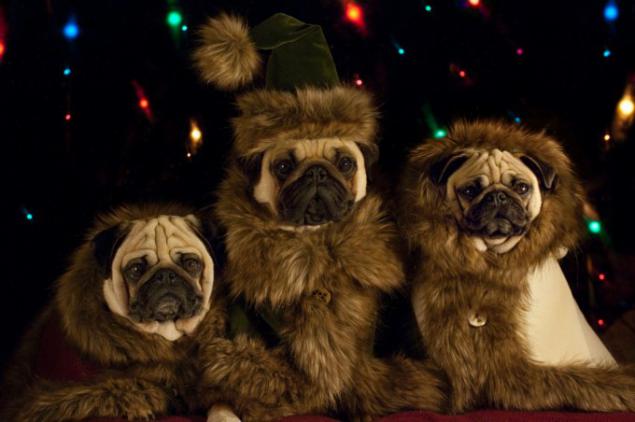 Most of their latest inventions - including their favorite outfit Boromir - was inspired by J. trilogy. RR Tolkien's "Lord of the Rings."
This series are titled "Pugs Middle-earth." Other topics include rescue pugs, pugs - heavy rock stars and pugs jackets, jackets.
When they can not just buy one or the other suit, Sue, 47, who has a diploma designer makes them herself. Sometimes for sewing a single headset takes about twenty days.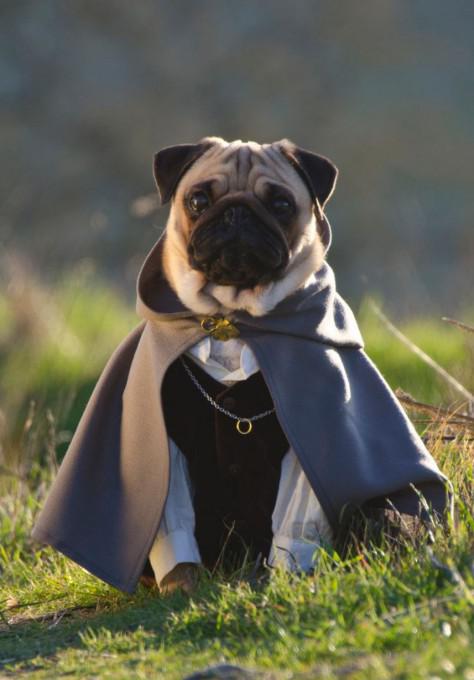 Philip, IT specialist, says: "When we decided to take part in a larger and more prestigious competitions costumes for dogs, we had to string up, to come and make a truly unique sets of clothing and accessories.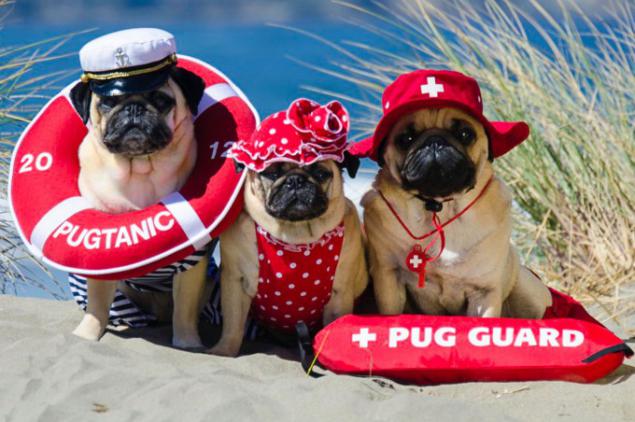 We are not looking for easy ways and constantly in search of something new and original. "
"As to which of our doggie better - all three of them in their own good - says Philip. - Of course, it looks as though they really compete with each other for the palm in front of the camera.
The most elaborate costumes usually shows Blue, Bono better are shooting on the move, and a wide choice of Roxy - from demure to diva.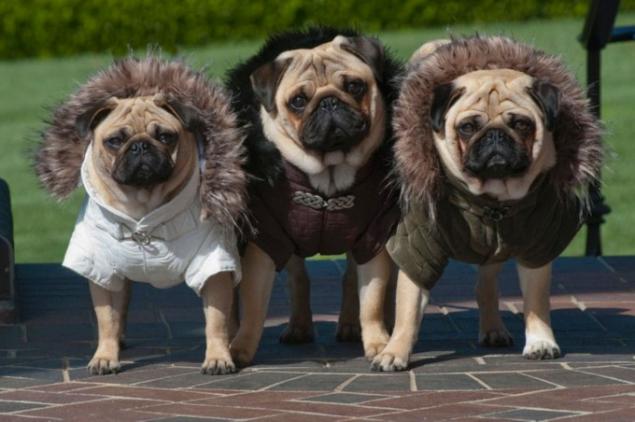 We love our pets, we love to look at their photos and remember all of our jointly made the journey.
Now we are faced with a difficult task: we have to decide in which direction to move on ".
Source: dymontiger.livejournal.com