From the author: Today I want to tell you how to live on the TV channel REN-TV guy is very tough joked writing an unusual statement on his neck. What is most interesting, representative broadcaster did not notice this Faile during the telecast and absolutely quietly launched aired footage plot.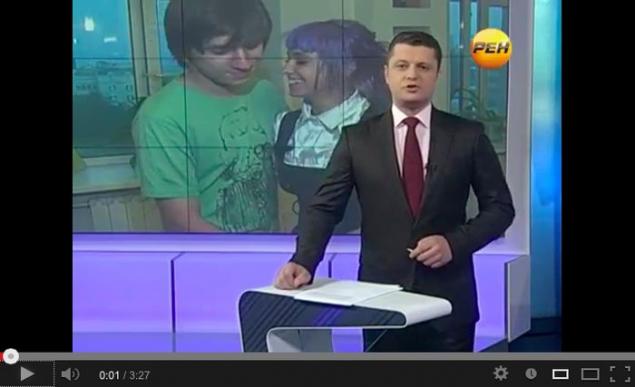 But it all started a little earlier. Further, with the words of a man named Mefi (taken with his kind permission):
I used to write a number of different things funny to me and otherwise entertain. Forgive me if thereby someone hurt sometimes I do not mean anything like that seriously. Just bukovki the internet I shift a little brighter.
So, about a month ago, I dashed off immediately post-petition in defense of voluntary cannibalism. Pomyanuv Giordano Bruno, courageous suffragettes and homosexual-great martyr I called to have people eat each other, if you really want. After all, who would not want to try quivering breasts sensual nymphet baked in its own juice?
So in fact a law that would repaired so fucking * shkami trouble there, I told a touching story. Like, I've got one friend fucking * Taya whose wife is terminally ill with cancer and wants after the inevitable outcome he ate her heart. But parents and against going to sue him in court for the desecration of a corpse (Art. 244 of the Criminal Code). And it seems like even familiar lawyers tipped them success. Ah, yes, well, Hannibal Lecter picture trailers. Lol, well, sorry, nothing more convincing had not occurred.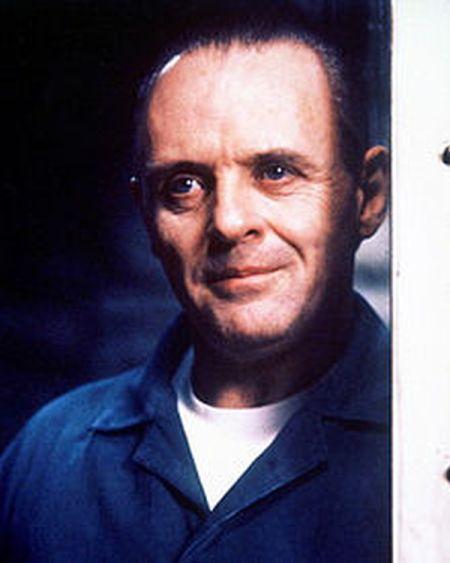 Post turned out funny, but many complained about the short-circuit monitors because of oozing fat.
Imagine how I ohrenel the next day received the following letter:

Honestly, I did a couple of years is not whinnying. If anything, "Emergency Call" - a news release. That's how the First Channel is the "Vesti", NTV - "Today" from REN TV - that this transfer. But let's be fair: the first spirit at least are not kept in such tolstomyasuyu game. However, otsmeyavshis, I mused. And I decided in the end that tactfully explain to these gentlemen that they are wrong and history - nonsense from start to finish, beyond my strength.
So I quickly came up with a plan, and left in the inbox as your phone number of a friend. Then I called a few friends, explained the situation (long laugh). Borrowed a pair of wedding rings, empty apartment on the day the phone with a fellow female voice in full bloom, and, most importantly, found a girl who enthusiastically accepted the offer to play the role that my wife fucking *!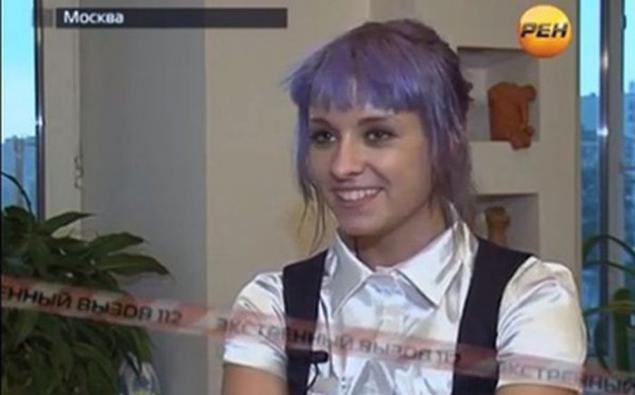 Oh, yeah, look at the tattoo in Arabic, which is constantly flickers on my neck for the plot: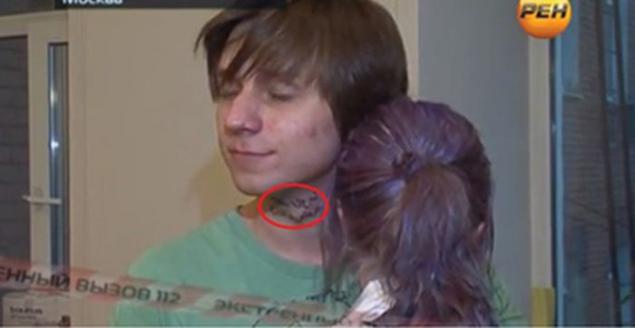 TV people, we, of course, tell a romantic story about how a day posing terrible diagnosis, I filled his tatuha in the form of inscriptions in Arabic "Until my last breath" at the throat. In fact, we are slightly mistaken. It is painted with henna on the day before the shooting phrase
على رءنتض البلهاء العمل
which literally translates into Russian as "on REN TV WORK idiot." And on her neck I zahernul it to certainly hit the frame.
OX BL * Tb, yes it is a wine that even the neighbors TV cracked. Lousy cloud people valiant laborers media, of course, believed naslovo and in the comments to the video opened a portal to hell. Actually, the video: