Journalism sometimes bring people to a state similar to the madness.
In fact, Christine Chubbuck (Christine Chubbuck) any harrowing investigation was not involved. Born in Hudson (Ohio) August 24, 1944, went to school for girls in Shaker Heights, within a year attended lectures at the University of Oxford, studied in Beverly (Massachusetts) in 1965, in parallel working on various small channels. But the most important (and last) event in her life was associated with a television program Suncoast Digest channel TV-40.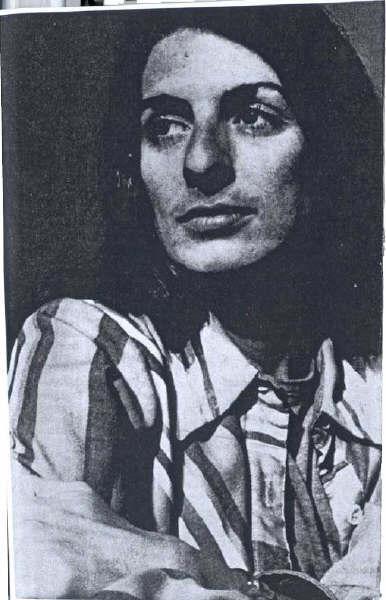 Career
Well, that talk about a successful and dynamic career beautiful TV presenter in America 1960-70h's? Television is developing at a rapid pace, the audience calls for new movies, programs, shows, TV presenters, producers, screenwriters demand than ever. She has worked on local television channels in Pittburge (PA) and Canton (Ohio), then worked for several years with the advent of in unrelated fields on the screen (for example, for a company that cable TV in Sarasota, FL).
At some point, she moved to the city of Siesta Key (Florida) to the family - mother Peg, brothers Greg and Timothy. The family was very friendly, even from her father and left (they divorced mother). My father was a highly secured and continued to supply the family with money, all the children studied in prestigious schools and universities. Christine worked at Sarasota Memorial Hospital, giving puppet shows for mentally retarded children - and suddenly talk show on channel 40 WXLT-TV (Sarasota) chose her and her dolls protagonists of the next transfer. Charity, beautiful girl - what you need to tearful domohazyaek. Especially, Sarasota - is a paradise on earth.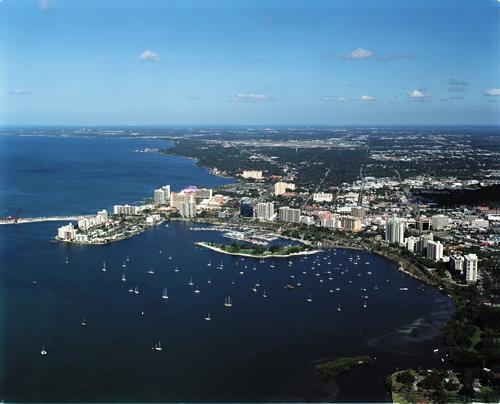 Kristin caught on WXLT-TV 40. At first, she became a reporter and then presenter own transmission Suncoast Digest, every morning at 9:00 am, in the air. And that - girl telegenic, tongue hanging, education is associated with TV. What you need.
Chubbuck found in his own talk show excellent niche to express their own views on life. She invited various local officials and almost daily drive them into a stupor ostrosotsialnymi questions, which, in fact, there were no answers. Particularly concerned about its ecological resort area. And television all loved it. Cruelty parents burnable wood, bloody crimes - negative, negative and negative - that hawala PEOPLE at breakfast, with hawala fine. Comedy shown evening.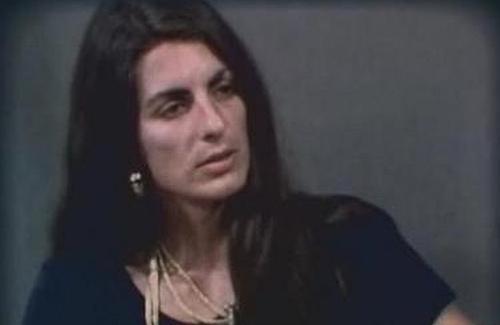 Depression
Christine first hospitalized with drug overdose in 1970. Depression and desire to commit suicide haunted Kristin More from college times. And yet she constantly had problems with personal life. She still could not find a man. And the mother said not to "good" or "worthy" and "at least some." One of his former colleagues Christine told a grim story that the day of his dvadtsatidevyatiletiya she complained to her in the ladies' room, that her life was just two visits, and they came to nothing, and that she had to thirty years - still a virgin. It was the first and main reason for constant depression Chubbuck. Actually, the ladies' room - so, a pretext. In fact, it is especially and did not hide that she had never had one.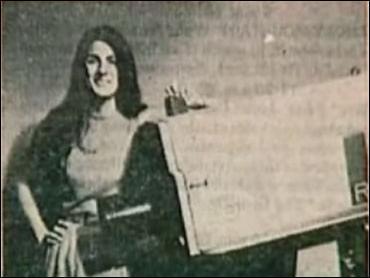 Moreover, she thought she was only guilty of this, and considered herself ugly, and considers himself a jerk, and farther to drive yourself into a depression. Nothing unusual - such stories, to be honest, all the time. The men in this situation develops impotence, by the way. And her nerves had problems with the right ovary, and it was removed. The doctors said that pregnant needed urgently. A year or two delay - and it is unlikely to be able to have children. Here's her picture with the right early.

She was in love with his colleague George Peter Ryan (George Peter Ryan), who in turn met with another of her colleague, sports reportёrshey Andrea Kirby (Andrea Kirby), and it also leaves its mark. Because it was Andrea's best friend Christine. After the death of Christine Ryan was surprised and angry. He said - if she somehow gave the sign, I generally would not mind spin with her novel. In an extreme case to be her friend. But she never does not show his feelings. Is that one day come to his birthday with cake. So she's not alone ...
Yes, when Christine did a compliment, it is still more angry, obviously considering his vile lies and knowing exactly the opposite.
Live
At the end of June 1974 Christine Chubbuck invented another depressive-commercial theme for the morning program - increase in the number of suicides in the community. Topic immediately approved. During the preparation of ether she interviewed the local sheriff. He said that the most effective way to reduce their own lives is the use of a revolver .38. And you need to shoot in the head, not in the temple, he said.
The next week she bought a gun. Exactly what the sheriff recommended. At the same time the owner of the channel Robert Nelson spent with employees explanatory conversation that "the audience wants blood».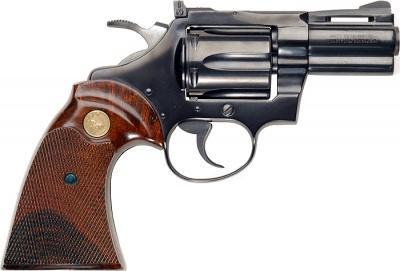 Rob Smith, director Nightly News, says dialogue with Christine. "I bought a gun" - she said. "Why?" - Asked Rob. "Come as a fresh air and shot himself to hell." Rob turned the conversation to another topic.
Broadcast of the program was held at Monday, July 15, 1974. Christine came to the studio as if nothing had happened. Contrary to a routine, she said that in this issue, first read the series zanimalnyh news that will be the prelude to the show itself. Typically, the studio immediately invited guest arrivals are not expected. In fact, she had carte blanche, she could not afford. She told a news item, second, third, fourth and then - about the shooting at a local steakhouse. Unfortunately, video shooting at a restaurant in order to show the public the real blood, was not found. So Kristin and said.
And then uttered his last words.
"In connection with the" Channel 40 "policy, which implies a demonstration of the new blood and guts in the air, in full color, you will be the first viewers, which will be demonstrated live suicide».
Then she pulled out a gun and shot himself behind his right ear. While her body fell, the operator Gene Reid managed to cut down the air and deliver technical saver. Although she did not immediately believe that Chubbuck died. And footage of her death still got to live.
She was taken to Sarasota Memorial Hospital - the one where she once performed with puppet shows. Other extra TV channels reported that the leading TV 40 committed suicide live.
Only then program director Mike Simmons looked at the script, which was in the hands of Kristin. In this scenario were prescribed four news, last sentence, and suicide - from the first to the last frame. Moreover, the scenario was to continue the program, and the role of TV presenter had to take the technical director. She died just 14 hours later in the hospital. At the site of her TV show a few days twisted old TV series.
Channel 40 was soon renamed WWSB.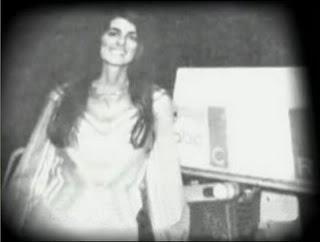 After
Family Chubbuck prohibit copying and demonstration videos with suicide Christine. The film served as the first physical evidence, and then was transferred to the family. Where the film is now unknown. However, they say that the record could be found, because someone wrote a program on home equipment, and it still leaked to the people.
Christine Chubbuck was cremated, the news of her death had all the national TV channels. Her ashes were scattered over the Gulf of Mexico, in a place that she loved. Only in 2007, Greg Chubbuck broke the silence and spoke publicly for the first time on television about her sister.