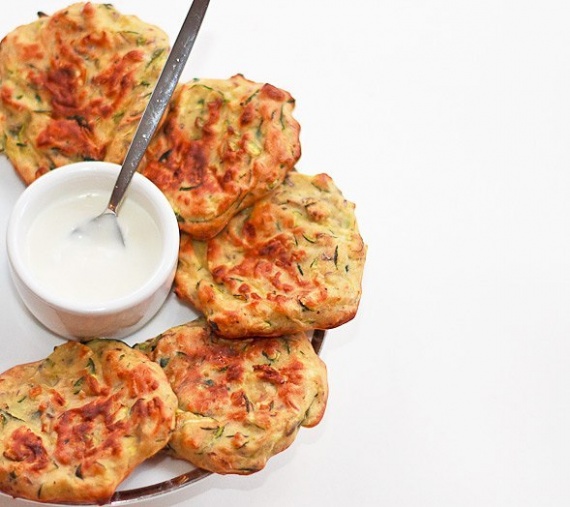 Preparation:
1. Heat the oven to 220 degrees. Grate zucchini and onions. Put the grated mass in a kitchen towel and squeeze out excess juice formed.
2. Transfer to a bowl and add the flour, salt, pepper, milk and egg. Mix thoroughly.
3. Put a small portion of dough on a baking dish, well oiled. Bake for 16-20 minutes depending on the size of pancakes.
4. Then turn over and cook for another 10 minutes until golden brown on each side. Serve with garlic mayonnaise or any other sauce.