Victor S. Kazakovtsev lives in the city of Kirov, th is a local legend style.
In the past he accordionist, now - the Russian dandy who invents for himself unique costumes and images.
The material he purchases in shops "second-hand" for token money.
Someone thinks it a fool, many - a stylish old man, but all united by one thing - a smile that appears looking at this positive pensioner.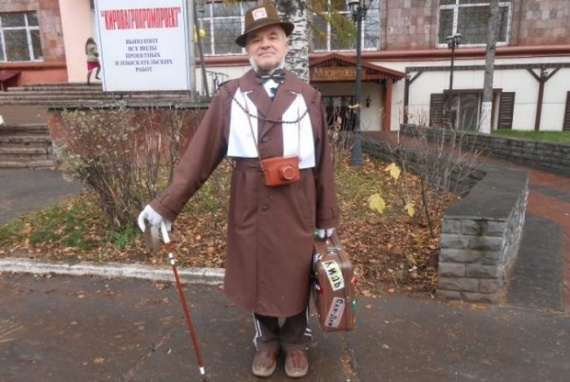 Costume millionaire "Bourgeois»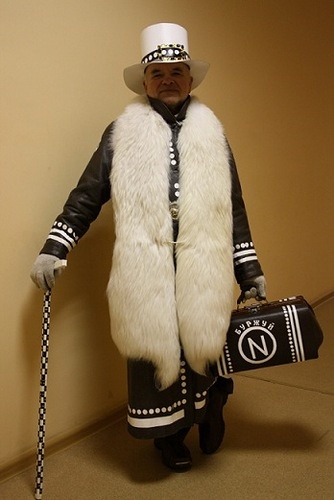 In the suit, the grandmaster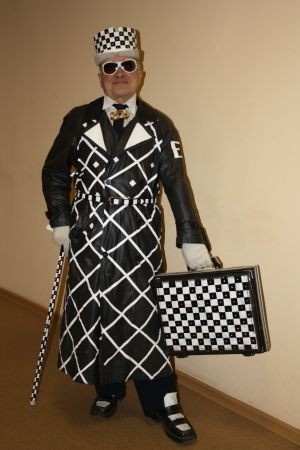 Fashion in a suit "Baron Tilzengauzen»
The unusual name of Baron pensioner came up in a dream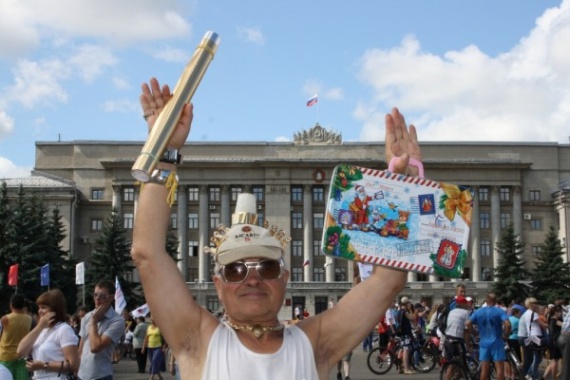 Cowboy with a wild, very wild west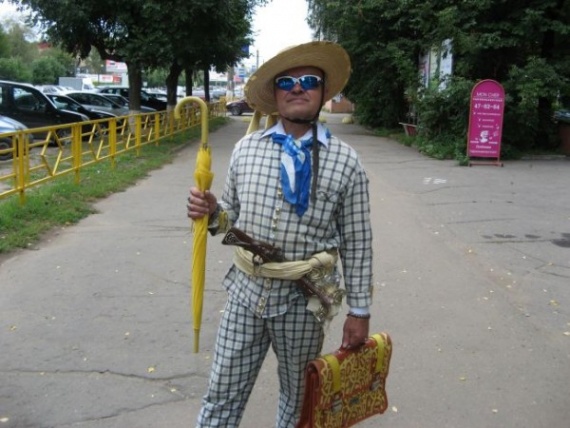 In winter suit polar