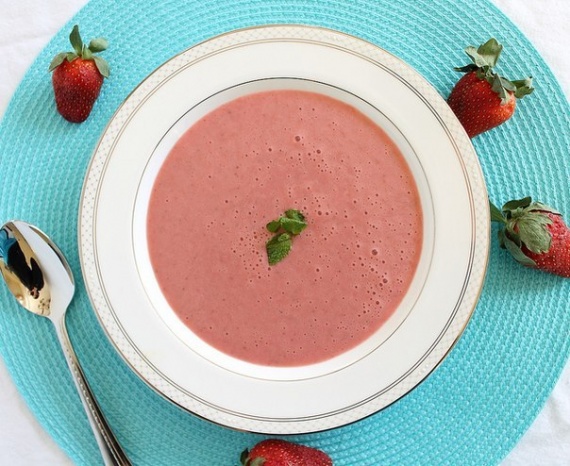 Preparation:
1. Strawberries boil in water over medium heat for about 10 minutes while kneading chopped strawberries. Remove from heat and cool to room temperature.
2. As soon as the strawberry mixture has cooled, mix it with yogurt, milk and remaining ingredients in a blender and whip until puree. If necessary, pour in more milk, if you want the soup was more liquid.
3. Cool the soup. Pour into bowls and serve with mint leaves.