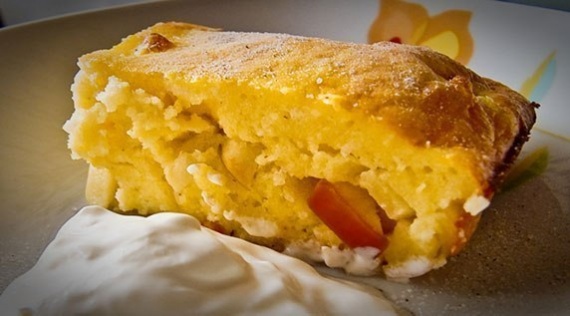 Preparation:
1. At the bottom of the form to put sliced ​​bananas and apples.
2. Fill them with a mixture of cottage cheese, eggs, sour cream, sugar.
3. Put everything in a preheated 200C oven. Bake for about an hour. (Baking time is adjusted accordingly features of your oven.)
4. The oven will switch off, but do not open the door even minutes 10.
With fruit filling casserole you can experiment to your taste.