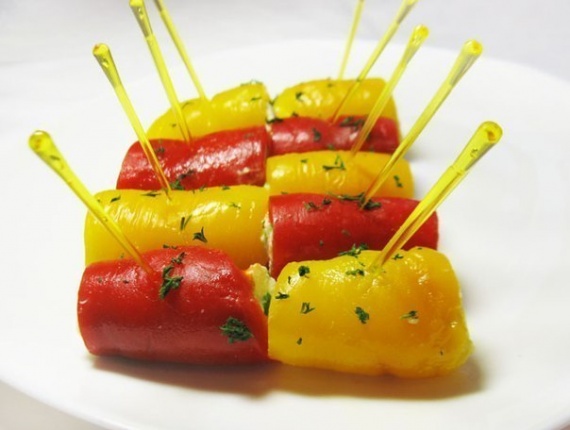 Preparation:
1. Peppers put on the grill, bake in the oven at 200 c. about 20 min. Put the peppers in a plastic bag for 10 minutes (wrapped package). Pull out of the package, remove the peel, cored, cut into strips width of 2, 5-3 cm.
2. Cheese cut into cubes, throw in a blender, add the garlic, chop until smooth.
3. In a bowl, mix the garlic-cheese curd, curd cream cheese, finely chopped onions. All salt and pepper, stir.
4. On each strip put pepper 1 tsp. Filling.
5. Wrap the roll in. Stab skewer. Serve.