Every year in Berlin, an exhibition «Import Shop», in which producers and traders from different countries sell all kinds of goods.
I would like to focus on one stand sweet chocolate that the Italians brought to the exhibition.
Also, you will see a continuation of chocolate counters of department store KaDeWe.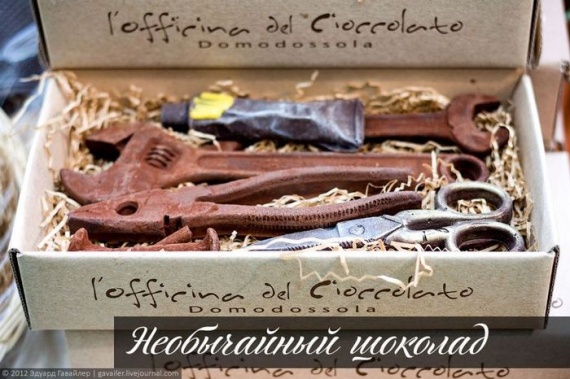 Author: Going to the stand, a couple of seconds, I could not understand why someone might need rusty old pliers, tools and nails in a souvenir pack (!).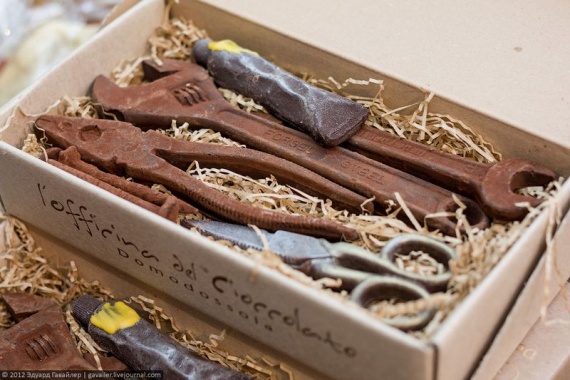 But it turned out that it was chocolate! Very realistic, it should be noted.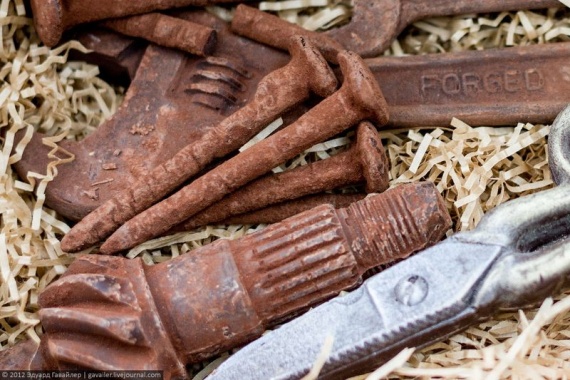 Italian manufacturers are betting on chocolate gift. For example, for girls: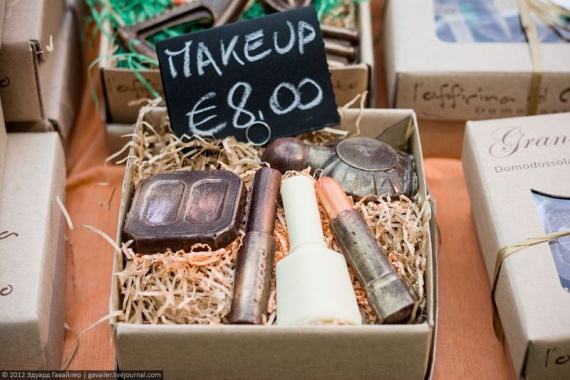 Gourmet. Photo: bun, slice of cheese, cheese grater, something cold. And all sweet.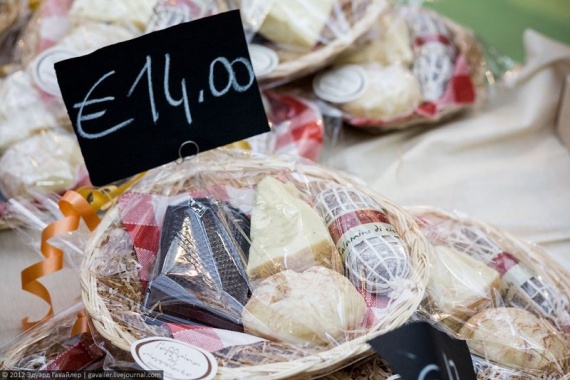 For lovers of horses and riding.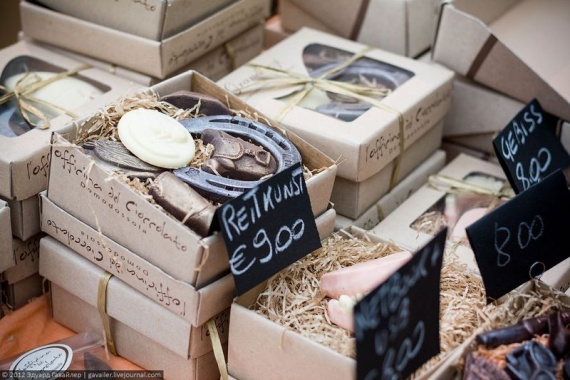 Noticed the chocolate false teeth on the previous photograph? :)
Flavor of roasted caramelized almond find another sweet stand. You can feel the approach of Christmas.